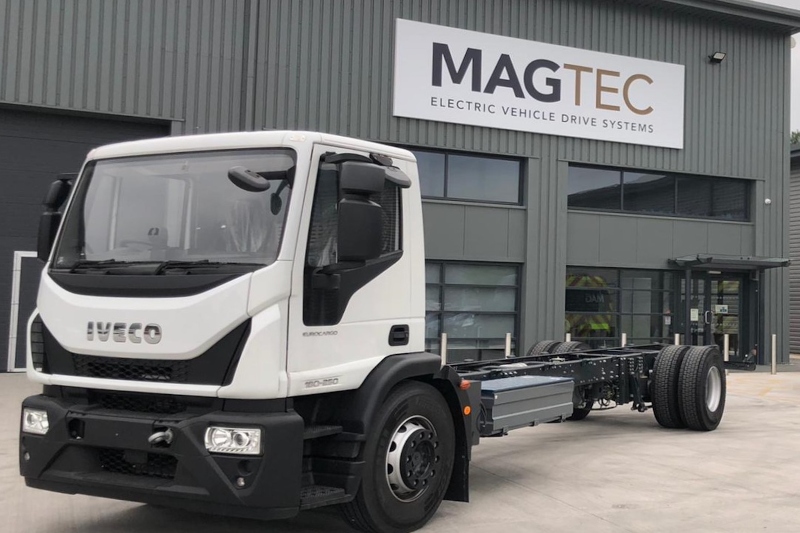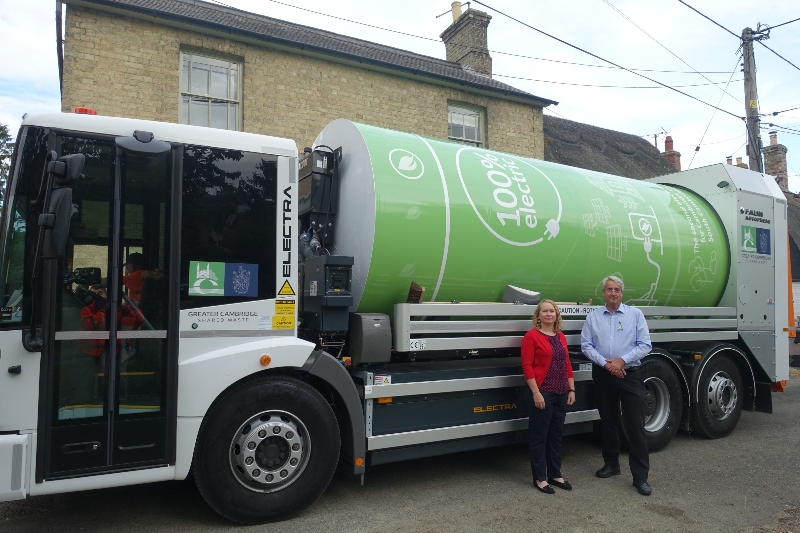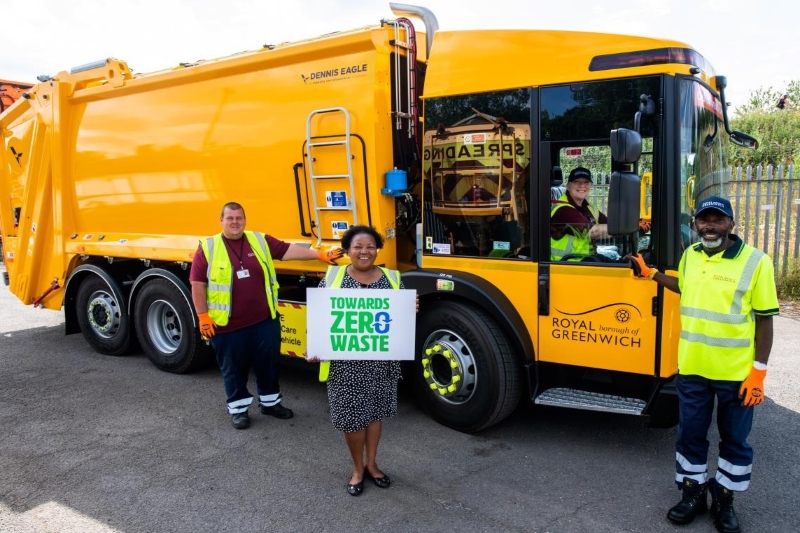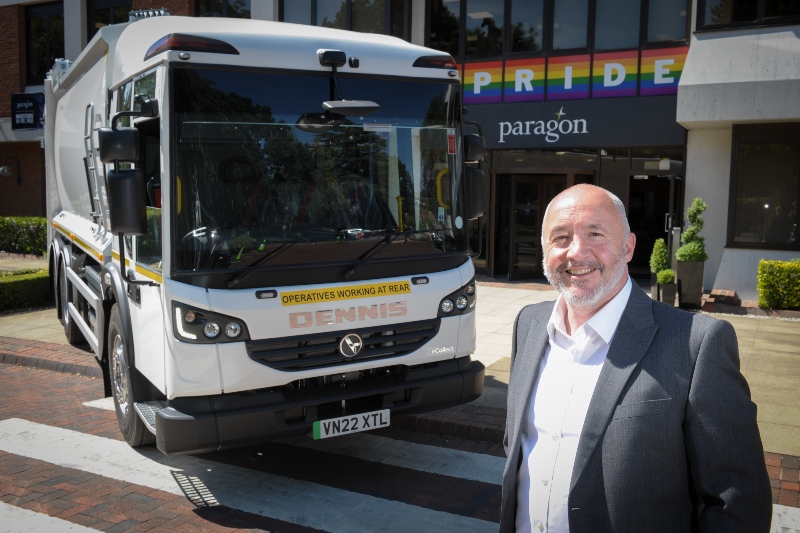 Three new eCollects to start work in Exeter
28/06/2022
Exeter is set to welcome three new electric refuse collection vehicles as part of the local authority's efforts to reduce the levels of noise and air pollution in the city.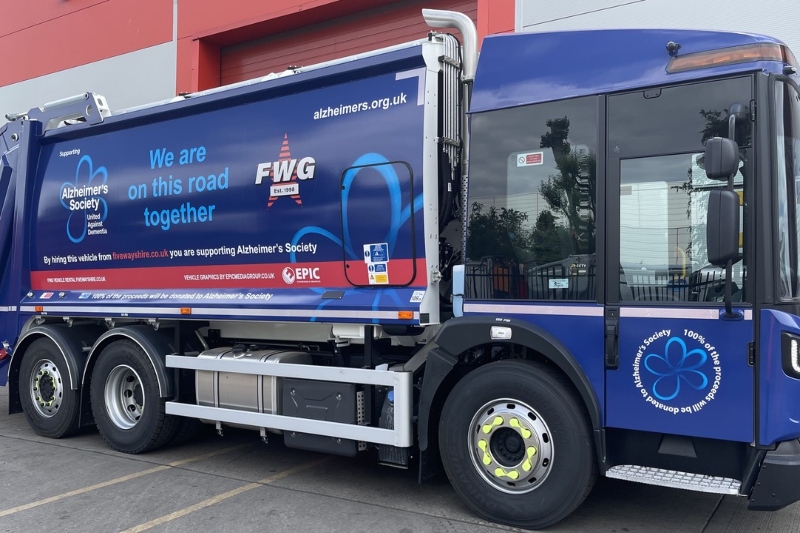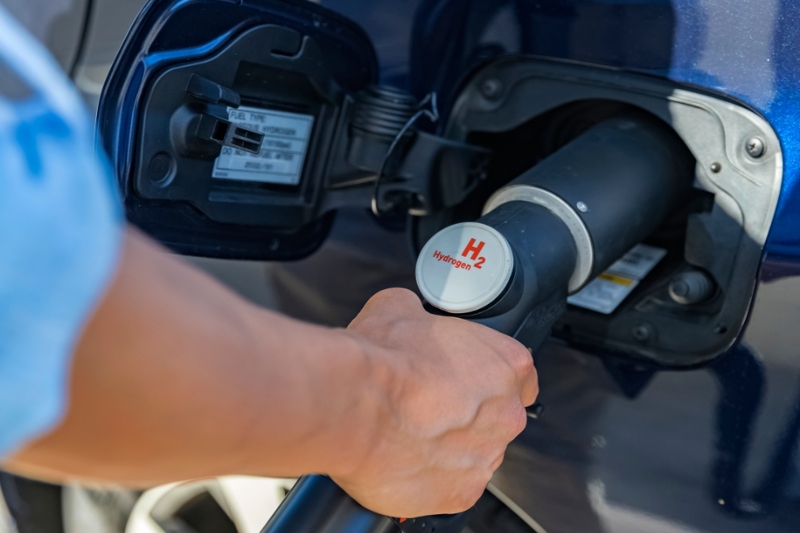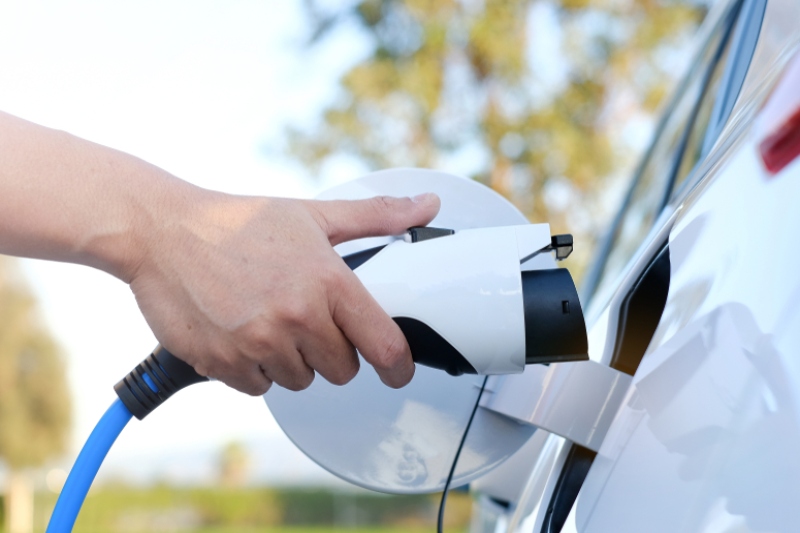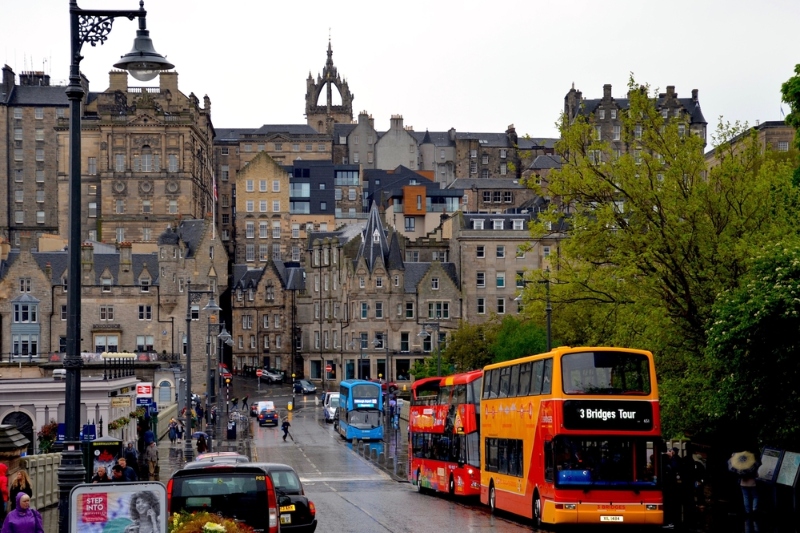 Scotland's bus sector gets a £26m lifeline
23/06/2022
The Scottish Government has confirmed an additional £25.7m to extend recovery funding for the country's bus sector but the current support scheme will end in October.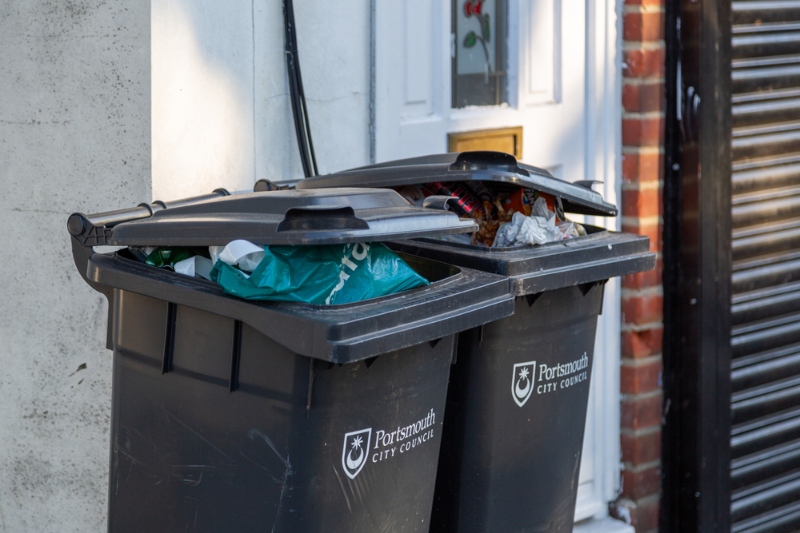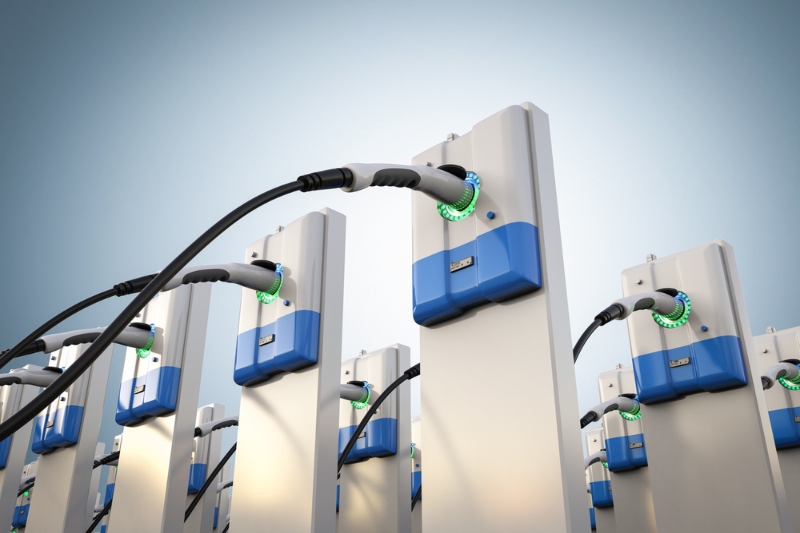 SWARCO and Cornwall Council sign EV charger deal
21/06/2022
Electric vehicle charging experts SWARCO Smart Charging has signed a new partnership agreement with Cornwall Council to supply, install, maintain, and operate electric vehicle (EV) charge points throughout the county.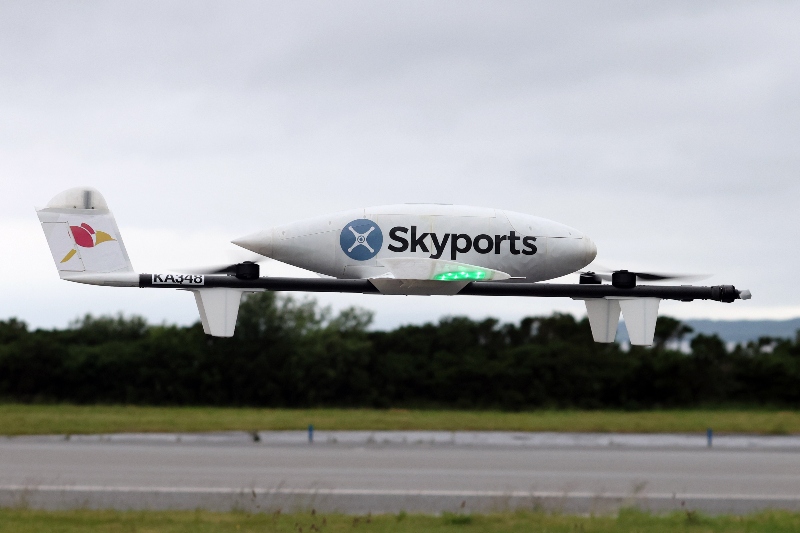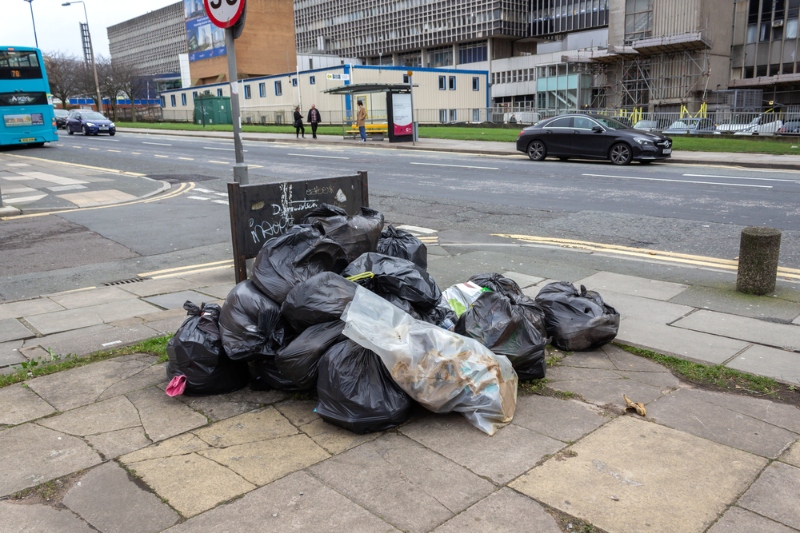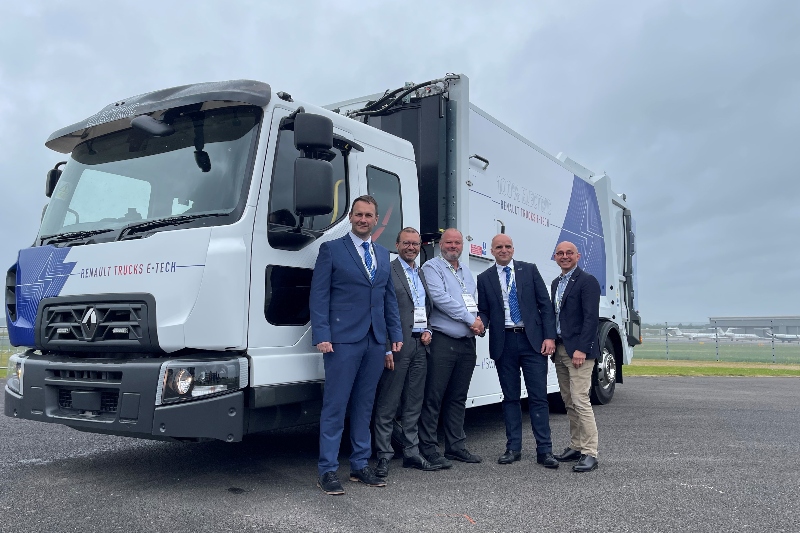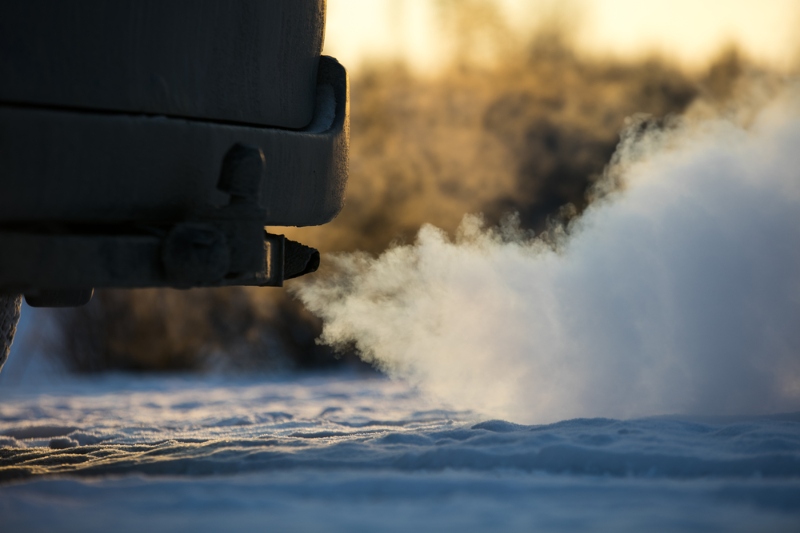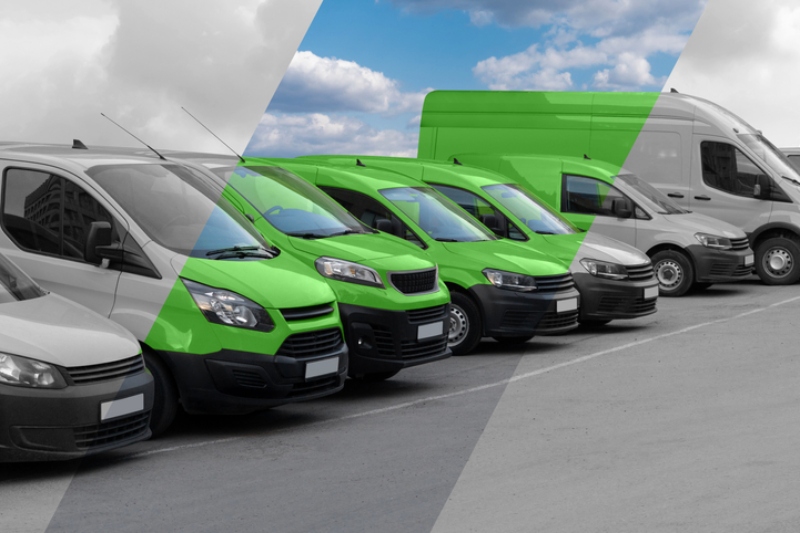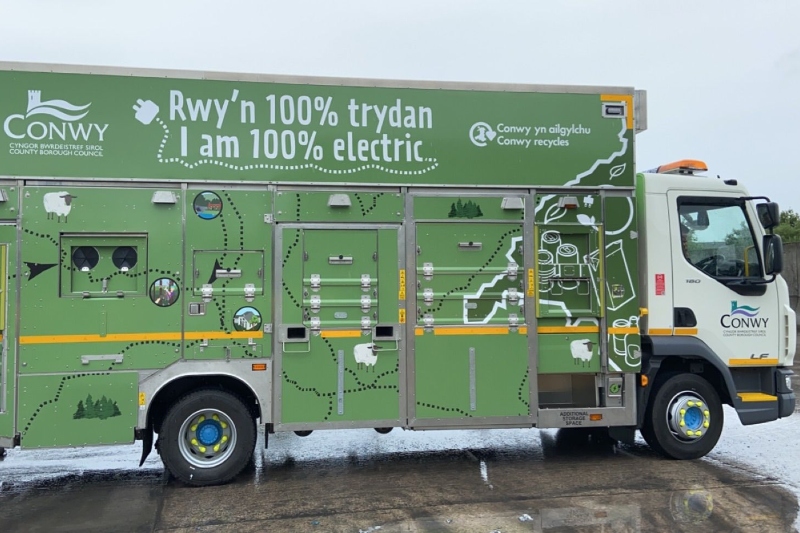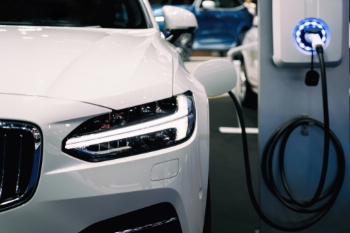 Plug-in grant comes to an end
14/06/2022
The Government is today closing the plug-in grant for cars and says the focus will now be on expanding the public charge point network.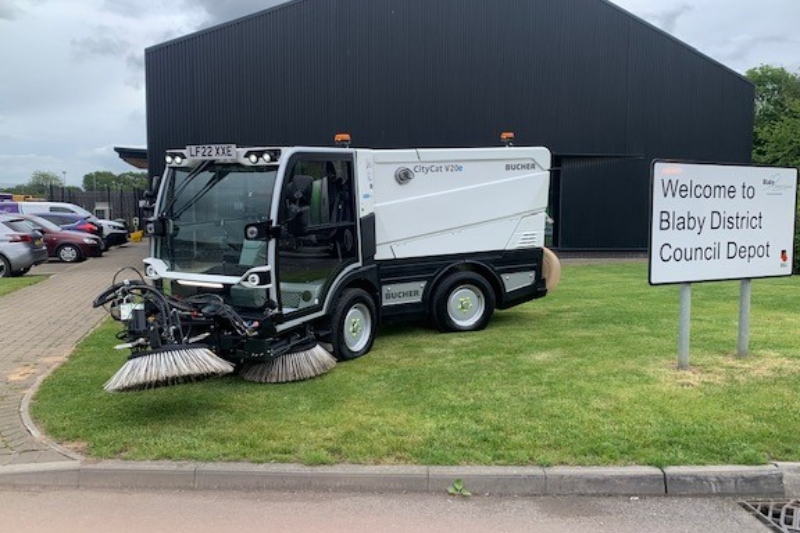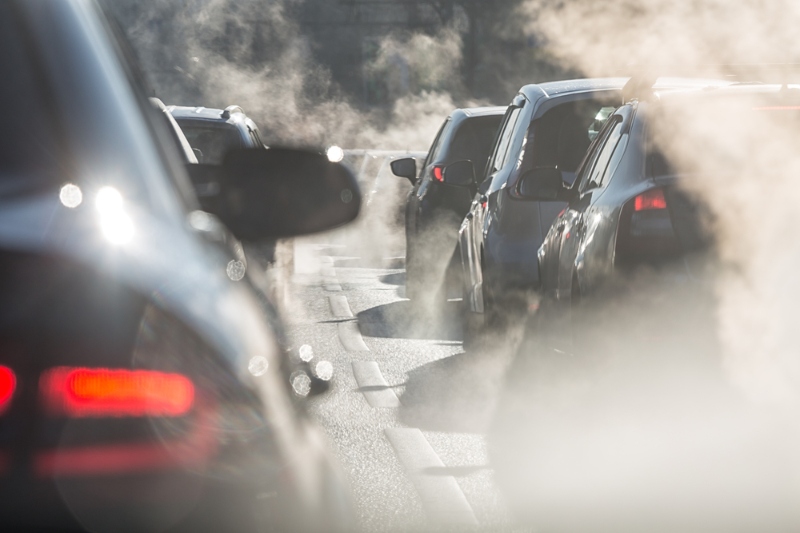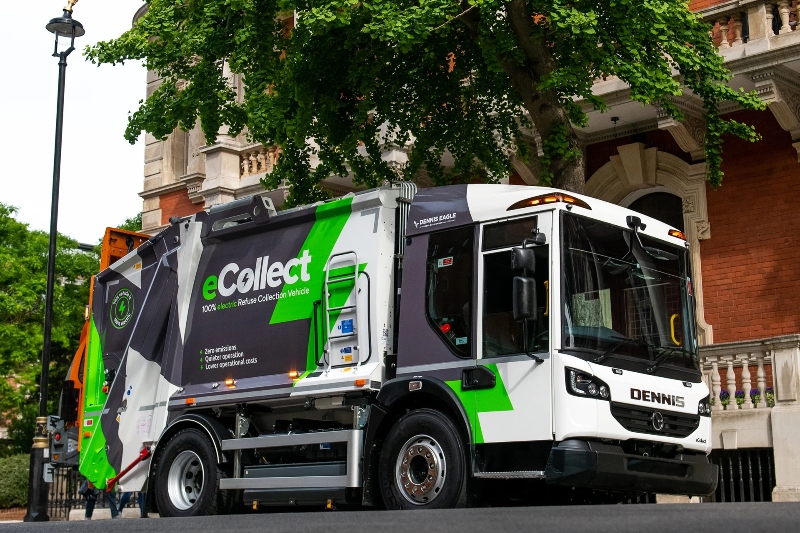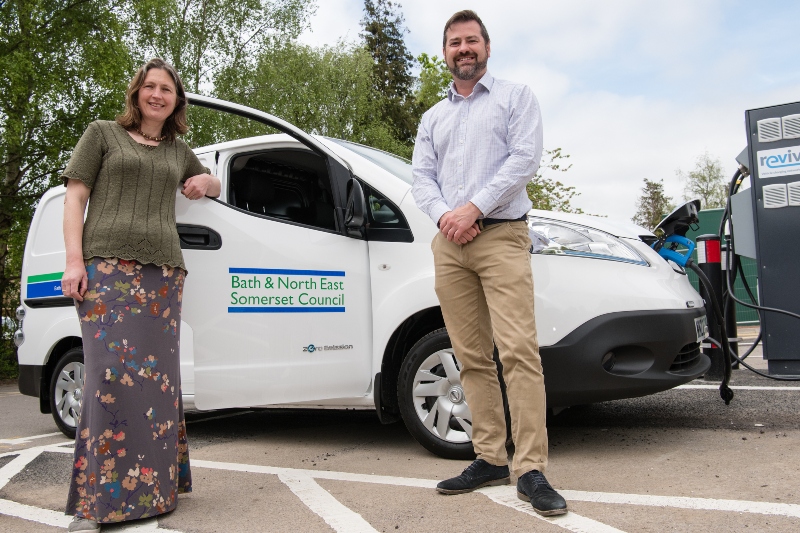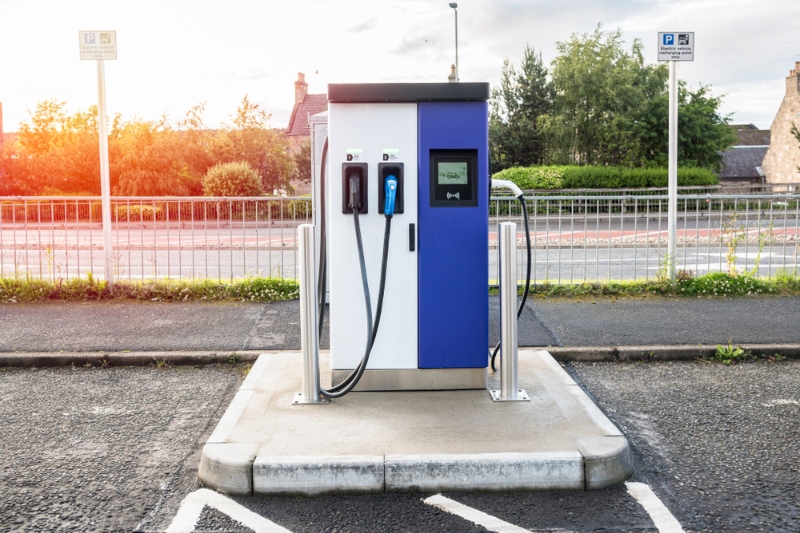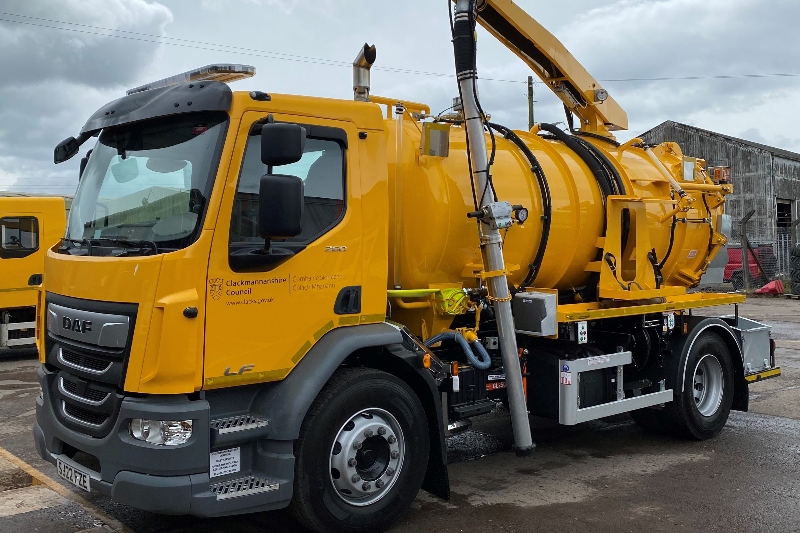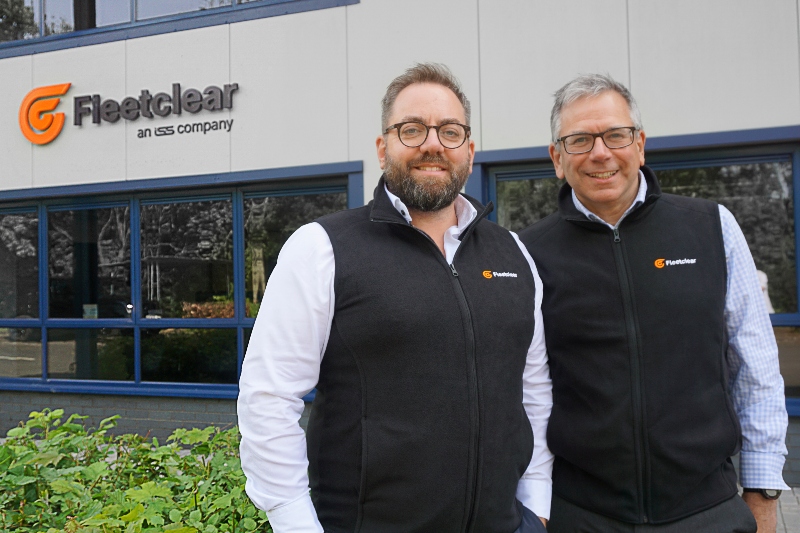 ISS rebrands to Fleetclear
08/06/2022
Leading fleet solutions provider Innovative Safety Systems Ltd (ISS) is bringing together its technology and software services under one new company brand – Fleetclear.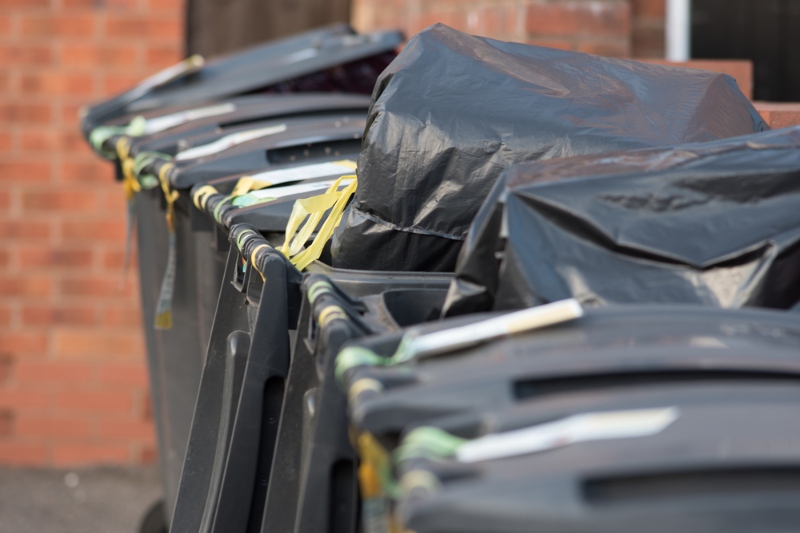 Coventry bin lorry drivers renew strike
08/06/2022
HGV drivers in Coventry have voted to renew their strike mandate and continue industrial action into the summer over a pay dispute with the city council.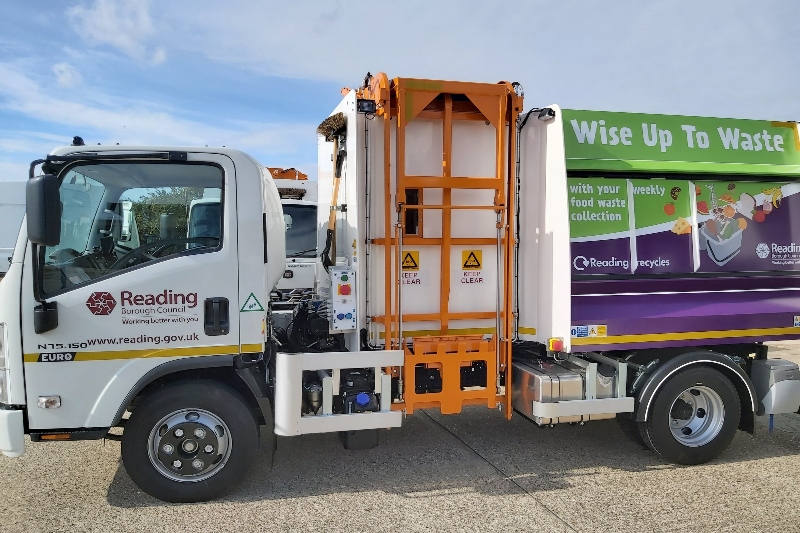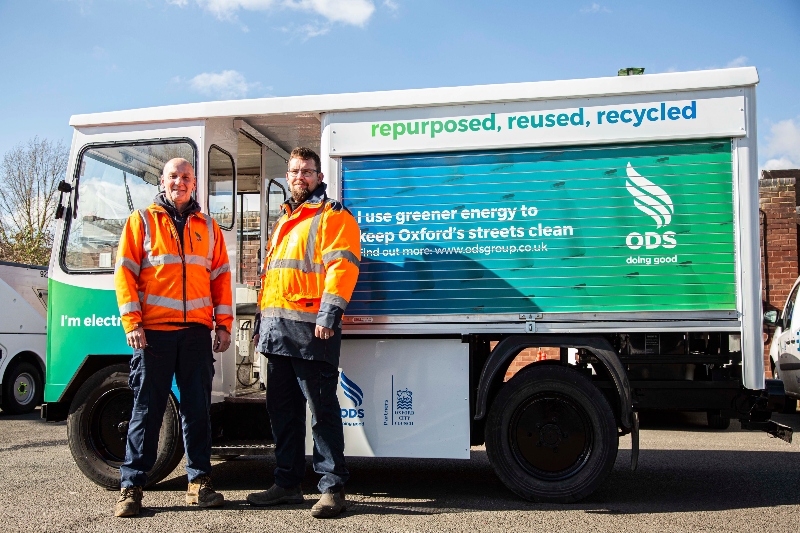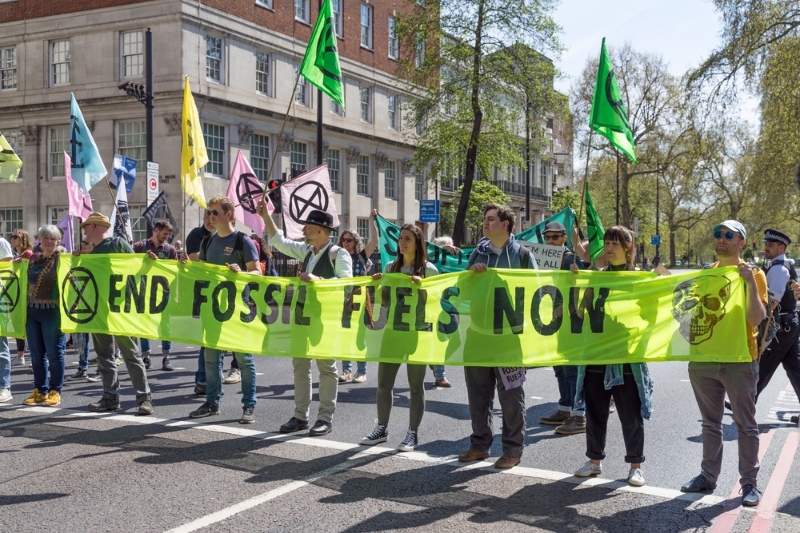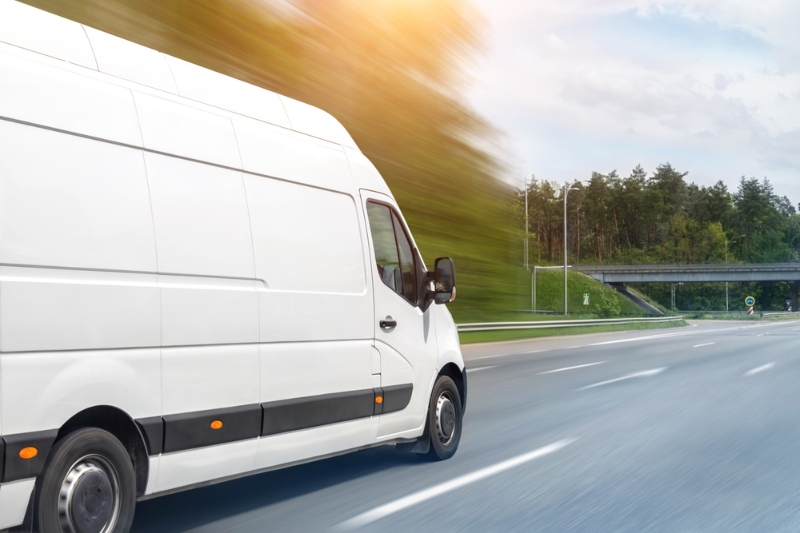 LCV registrations down -25.1%
06/06/2022
UK light commercial vehicle (LCV) registrations recorded their fifth consecutive month of decline in May, falling -25.1% to 22,000 units, according to the latest figures from the Society of Motor Manufacturers and Traders (SMMT).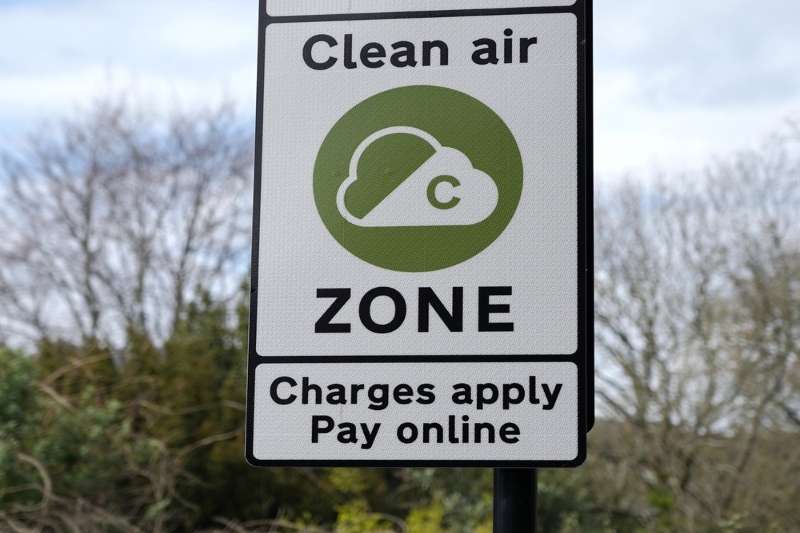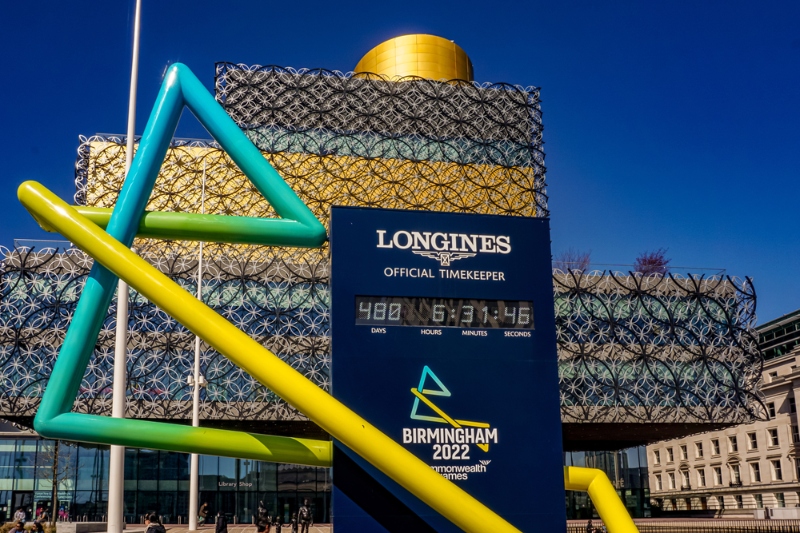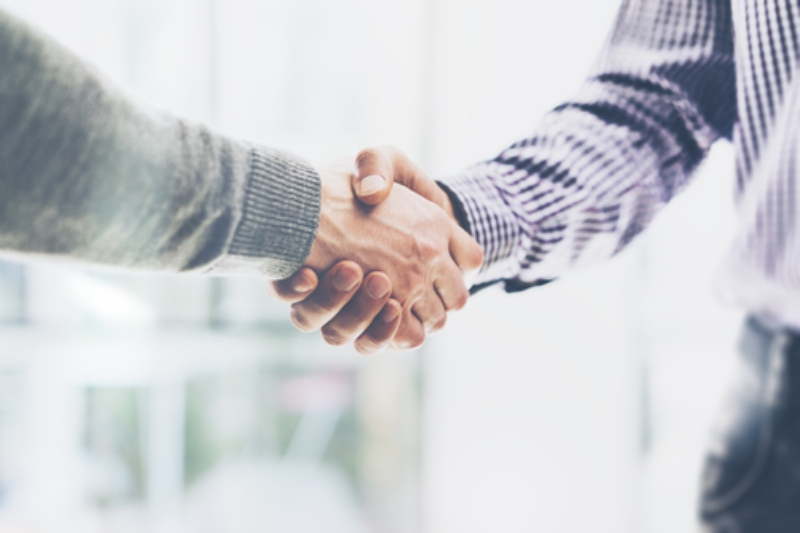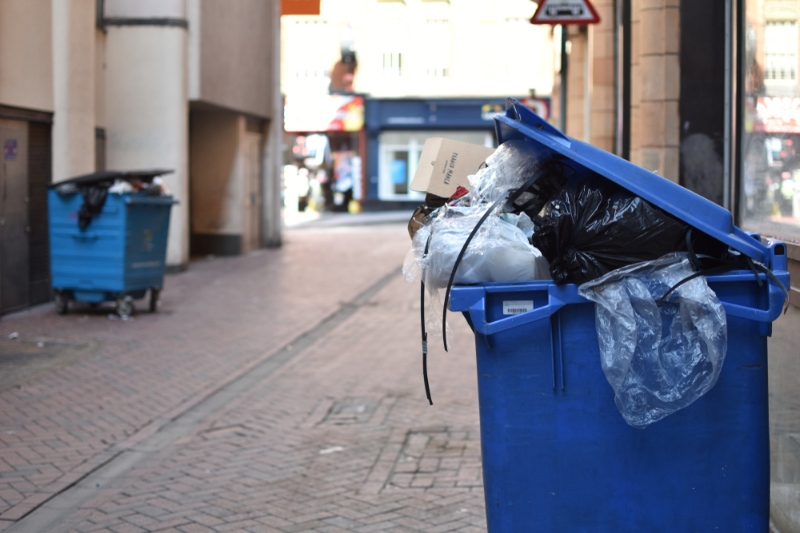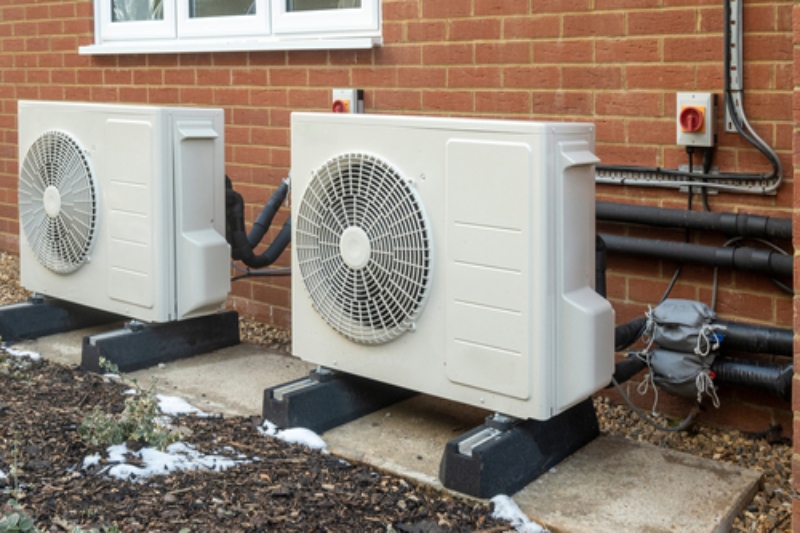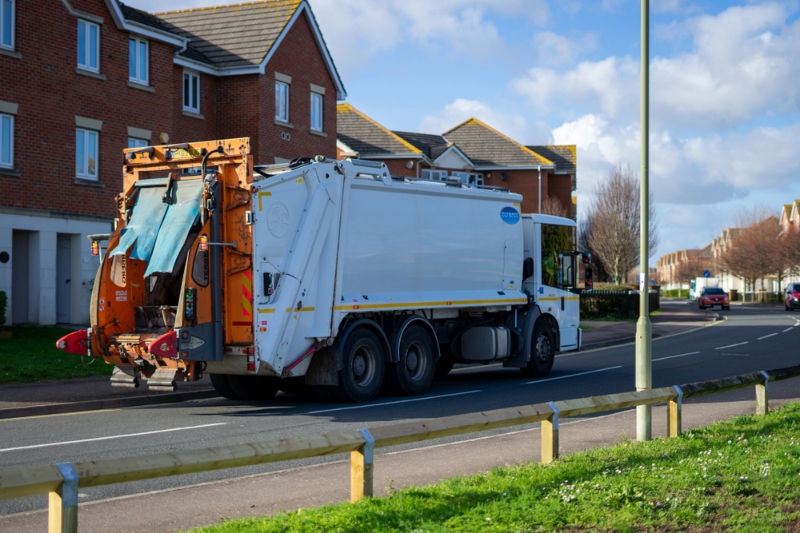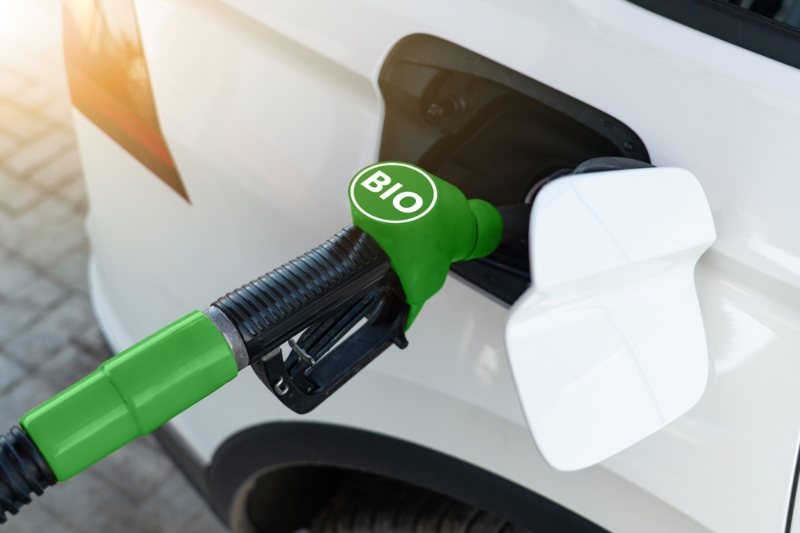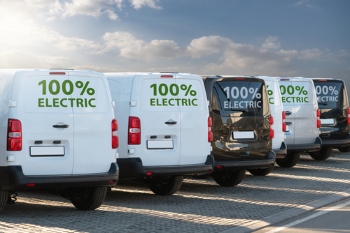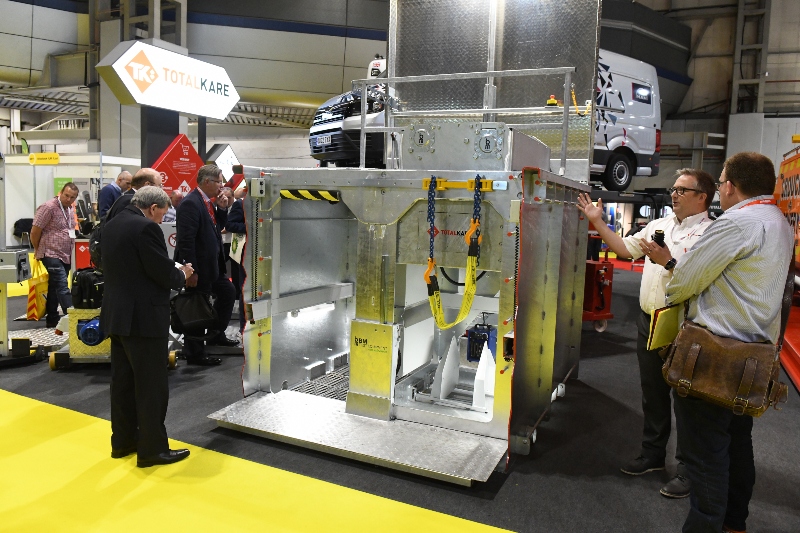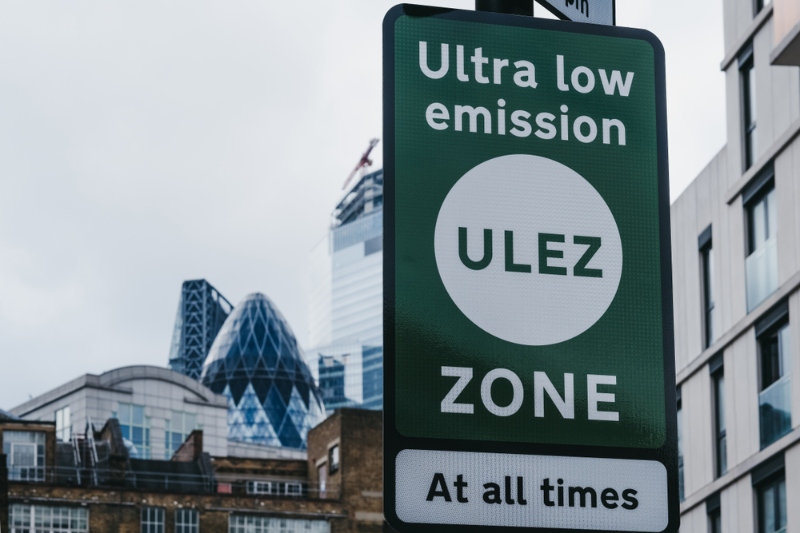 Mayor Khan launches consultation on ULEZ expansion
23/05/2022
A consultation on plans to expand the Ultra Low Emission Zone (ULEZ) to cover almost the whole of London has been launched as part of the effort to improve air quality and reduce traffic congestion across the capital.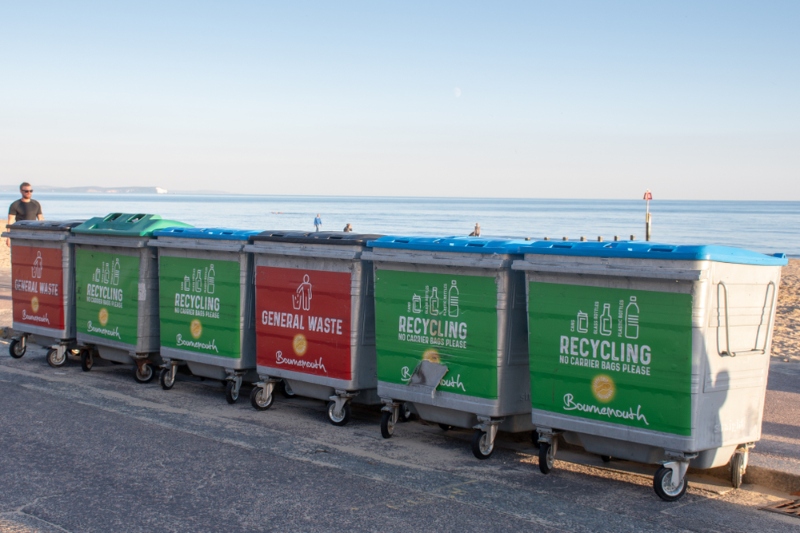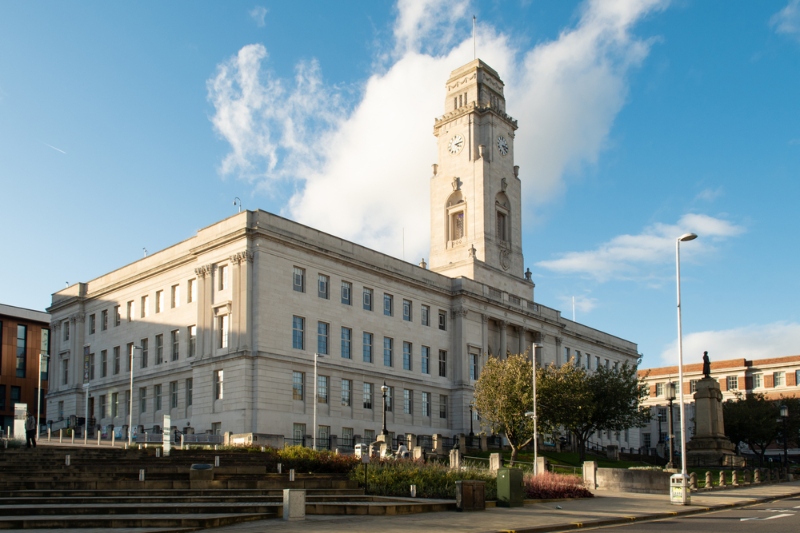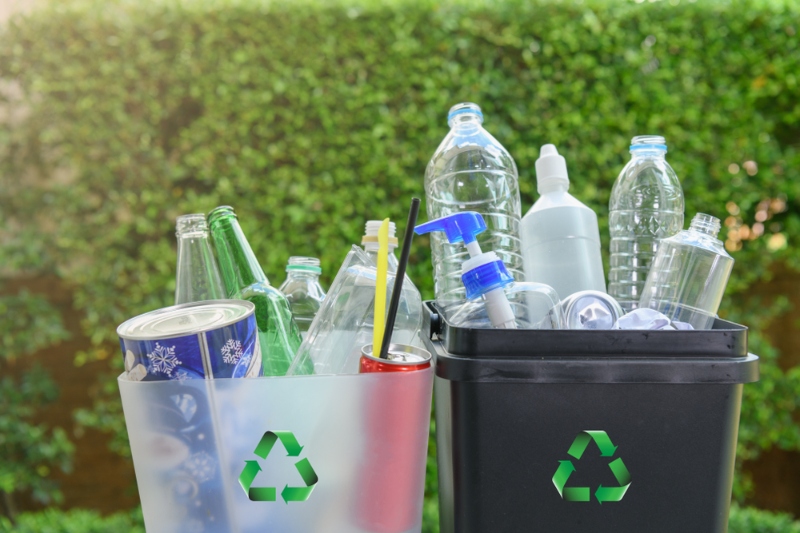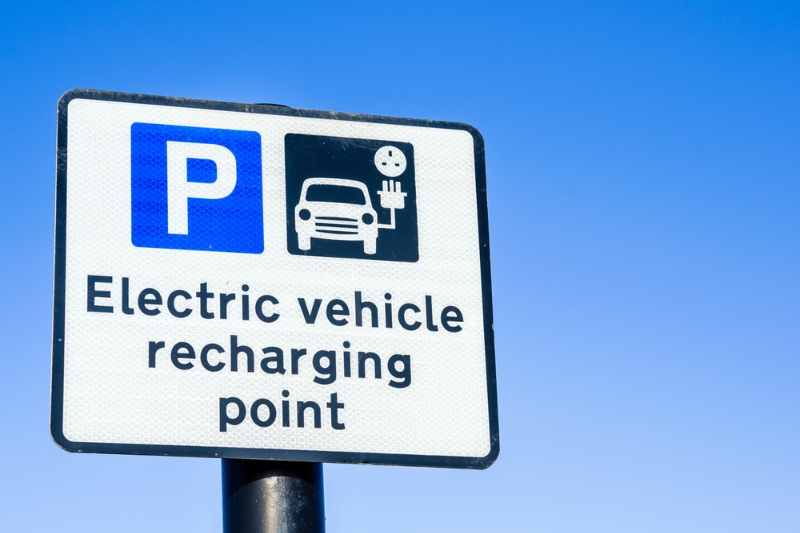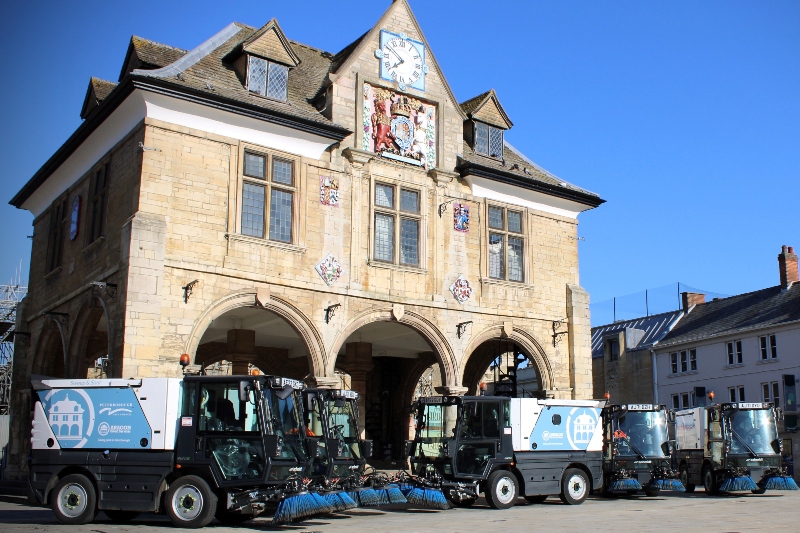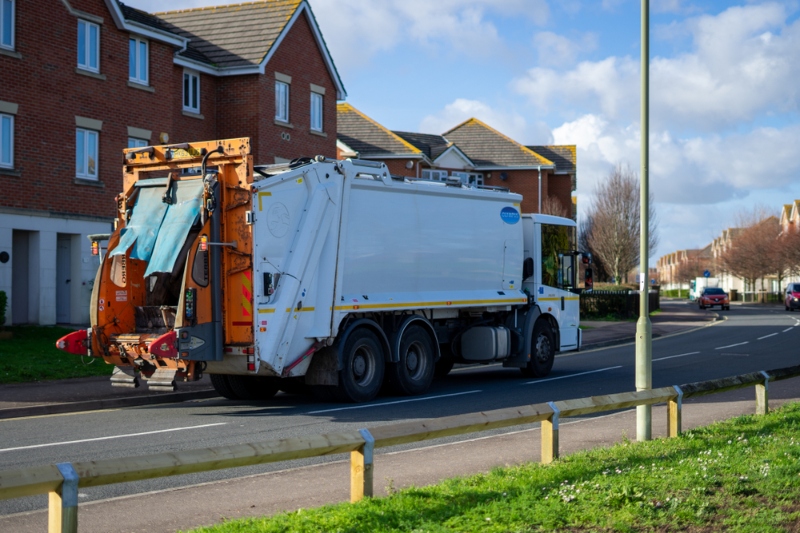 HGV registrations down -2.3%
17/05/2022
UK heavy goods vehicle (HGV) registrations declined by -2.3% to 9,837 registrations in the first quarter of 2022, according to new figures from the Society of Motor Manufacturers and Traders (SMMT).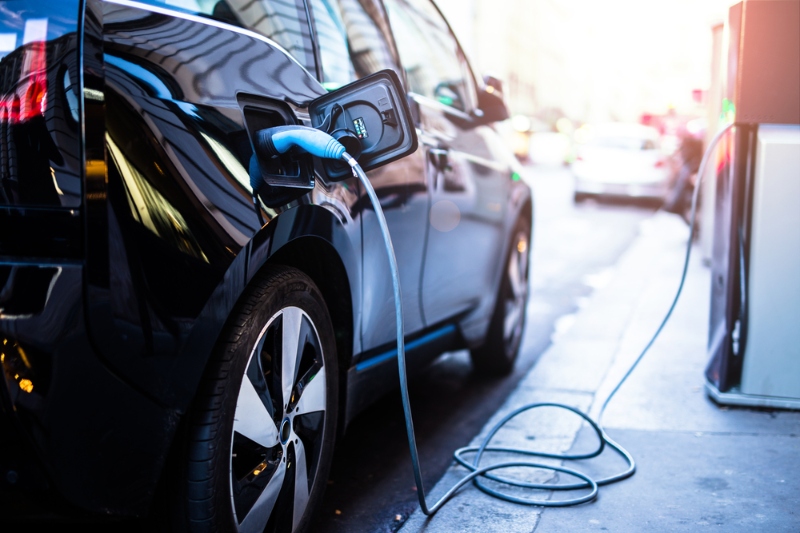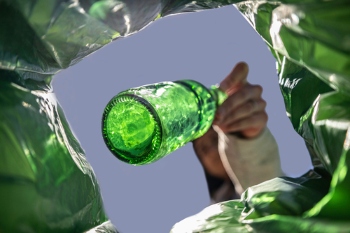 Council smashes glass recycling target
16/05/2022
Mansfield District Council has smashed targets it set for glass recycling three years ahead of schedule and within a year of starting free kerbside collections.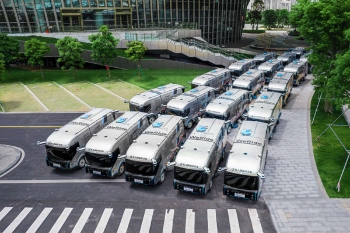 Robo Street Sweeper takes to the roads
13/05/2022
Chinese autonomous vehicle company WeRide is running a huge road test of its Robo Street Sweeper, the country's first mass-produced and purpose-built self-driving sweeper.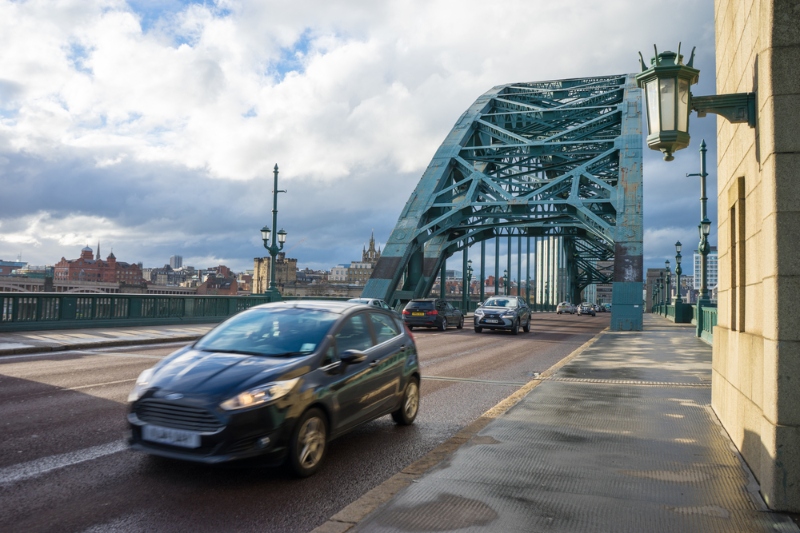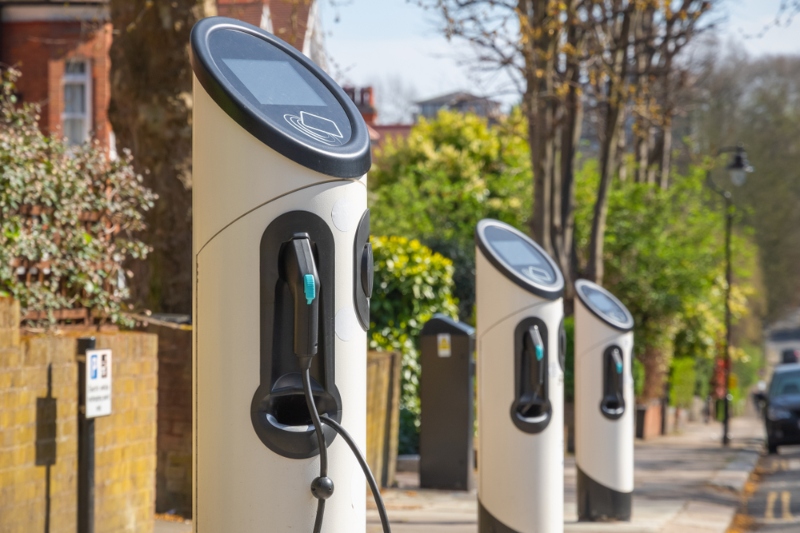 DfT spent 15 times more on private than public EV chargers
12/05/2022
An analysis of Department for Transport (DfT) figures has revealed that public money spent on installing off-street residential electric vehicle (EV) chargers is over 15 times what has been spent on public on-street residential chargers.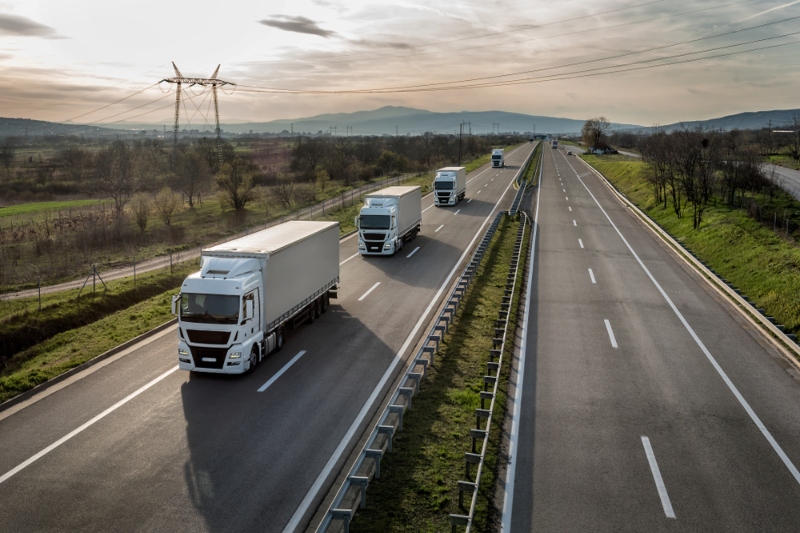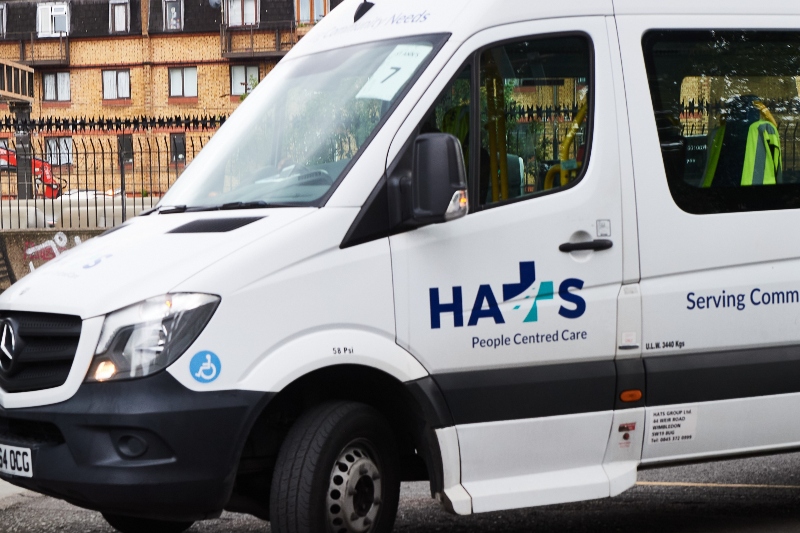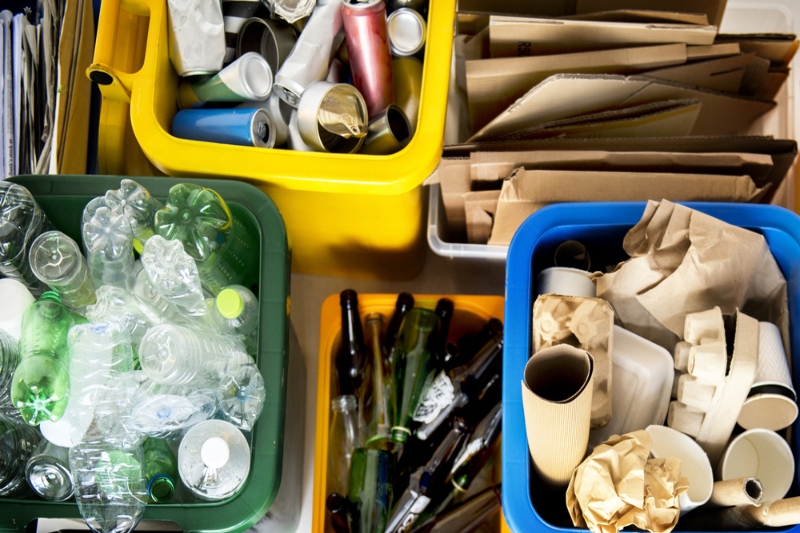 Government misses 50% recycling target
12/05/2022
More than 100,000 extra tonnes of rubbish was sent to landfill during lockdown, the latest figures reveal as Government misses 50% recycling target.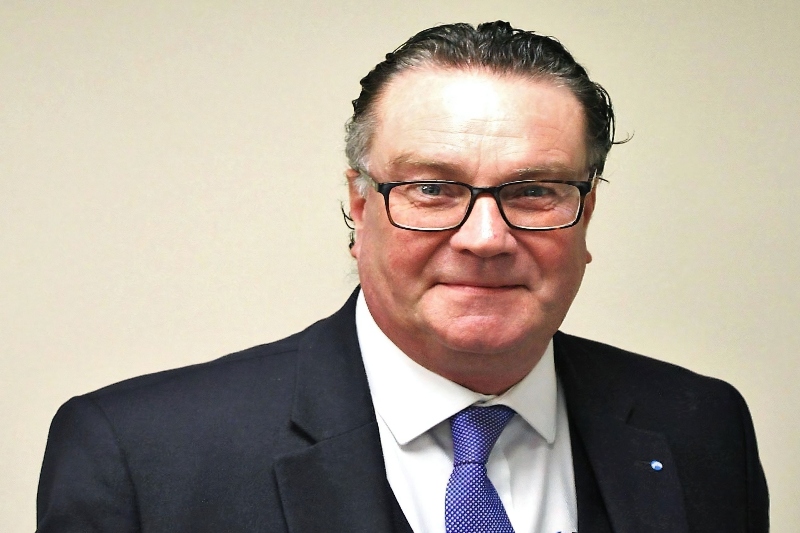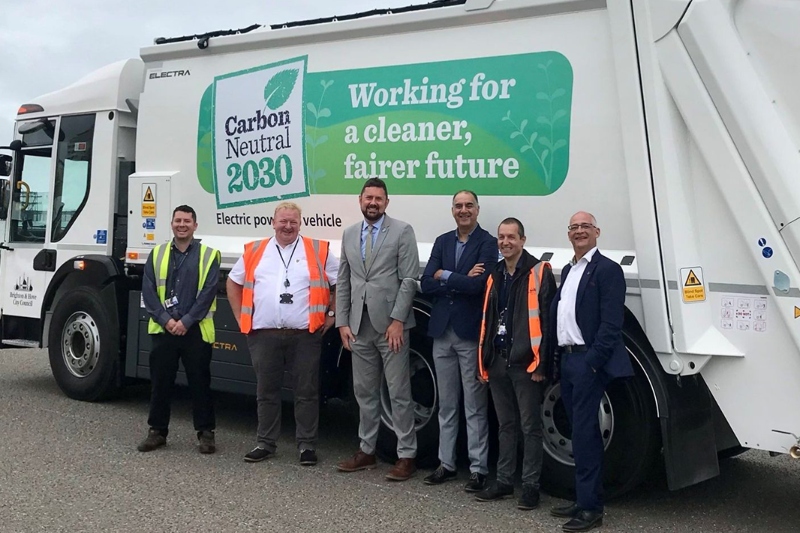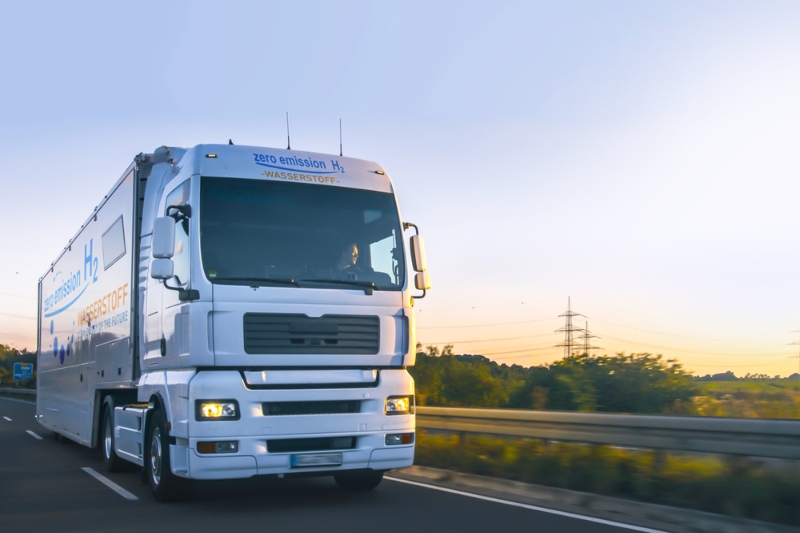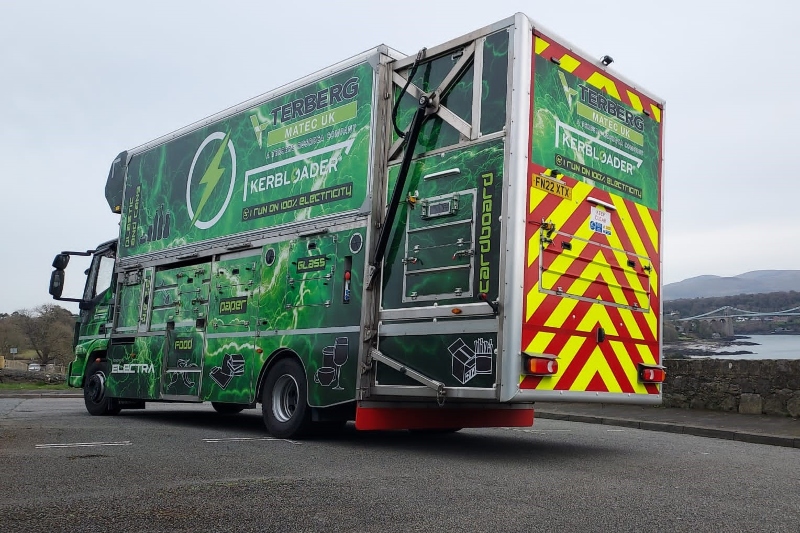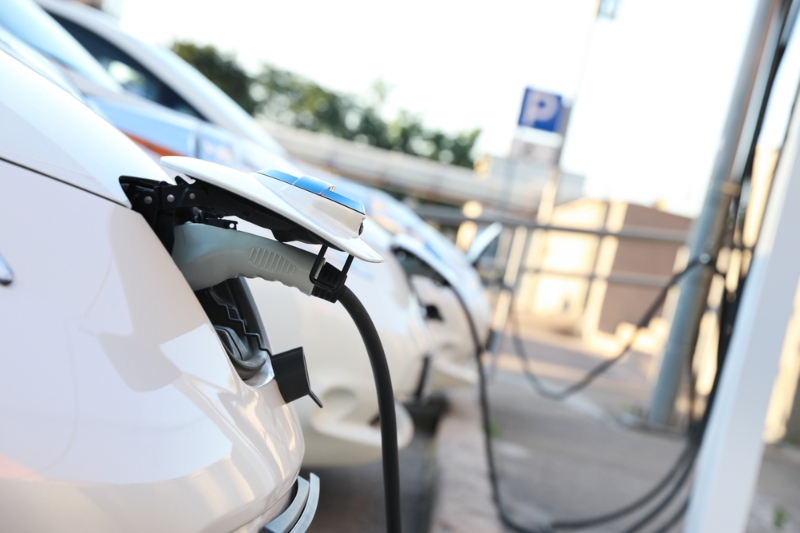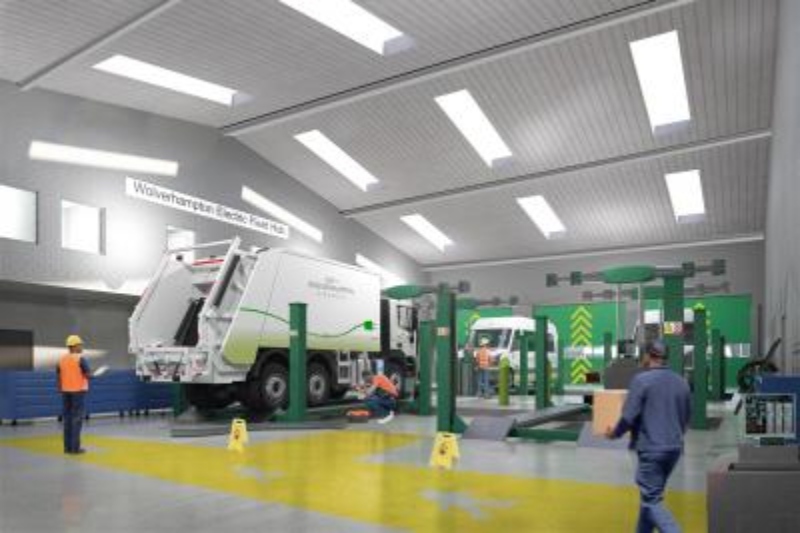 Wolverhampton council to relocate fleet depot
06/05/2022
City of Wolverhampton Council has submitted an outline planning application for a scheme that will see the council's depot move as part of a wider transformation of fleet services.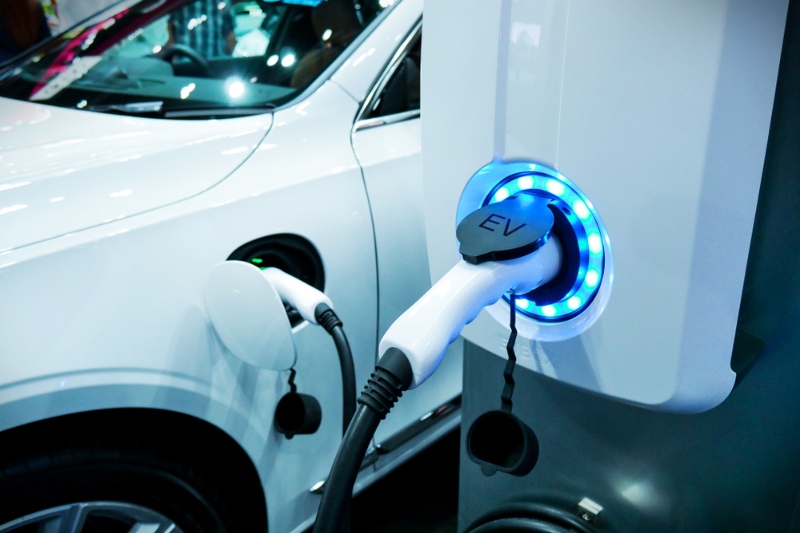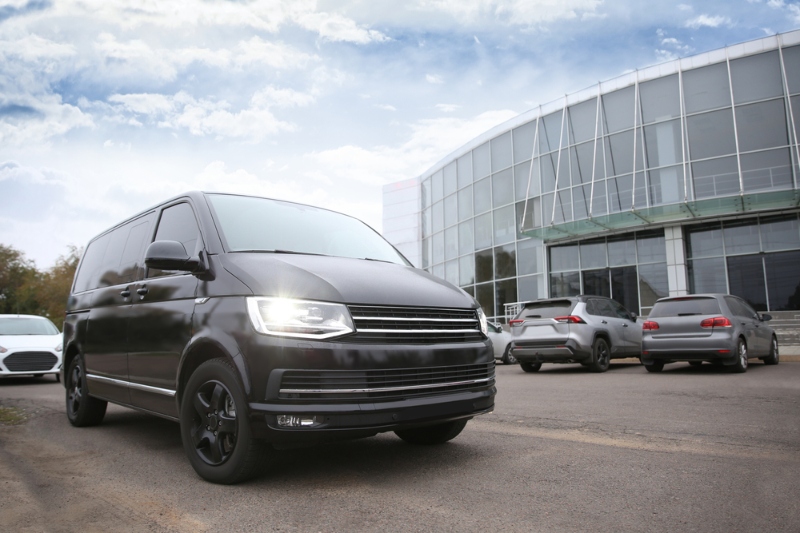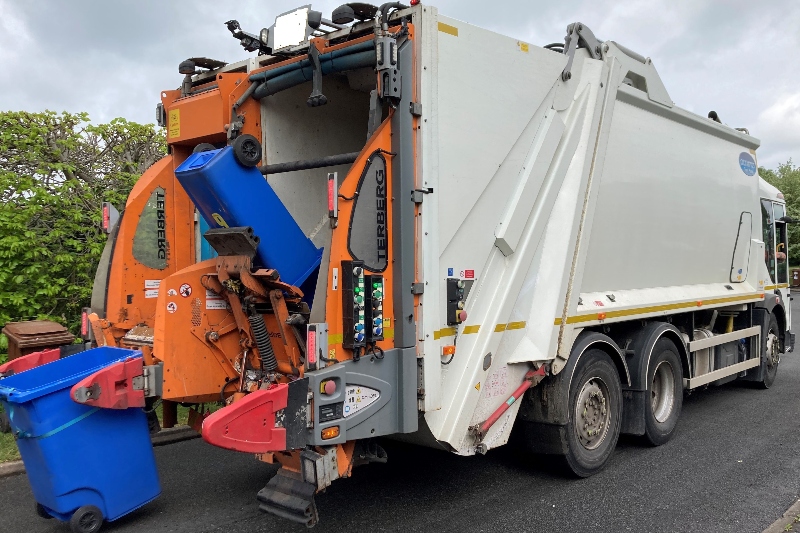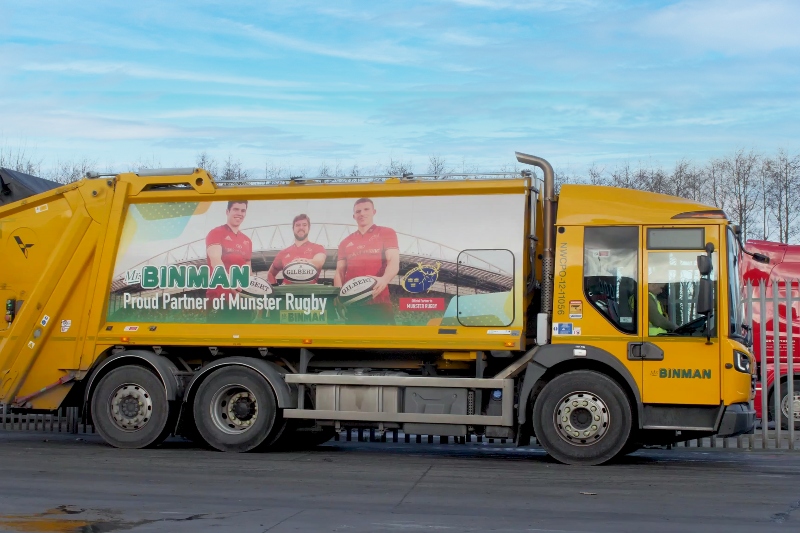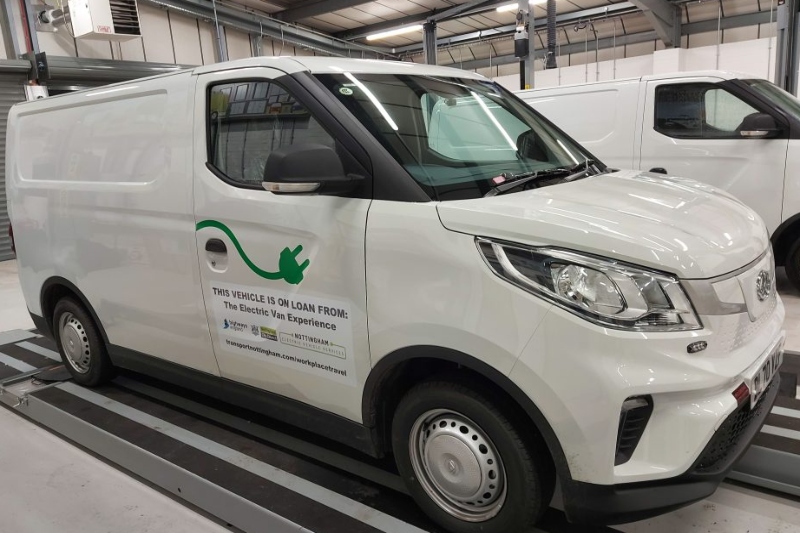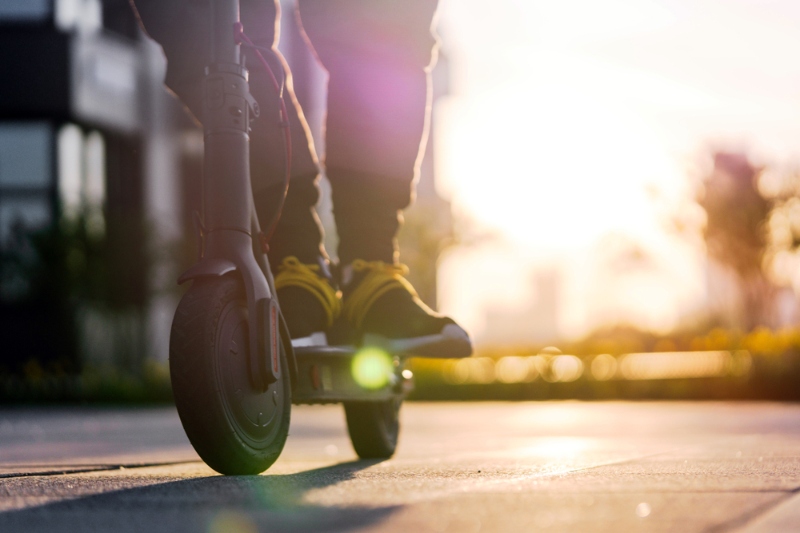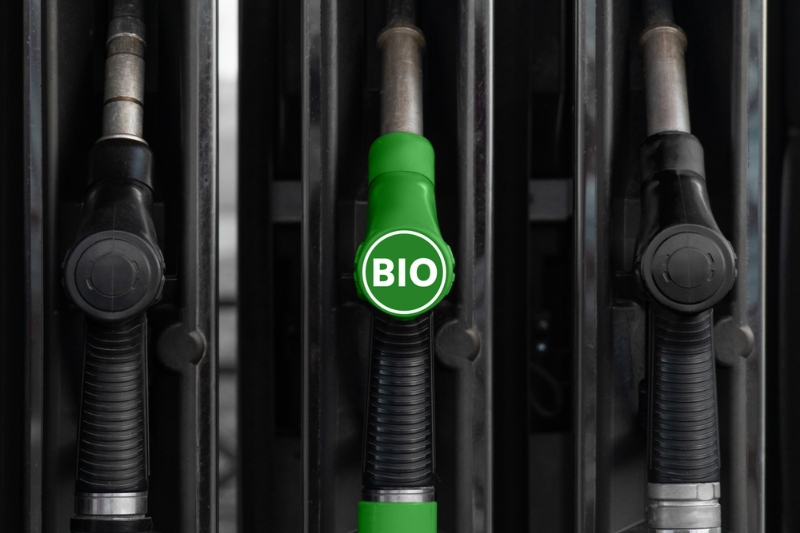 Veolia launches its first HVO-fuelled fleet in UK
28/04/2022
Broadland District Council and Veolia have announced the launch of a new contract for all waste collection services which includes a fleet entirely powered by Hydrotreated Vegetable Oil (HVO).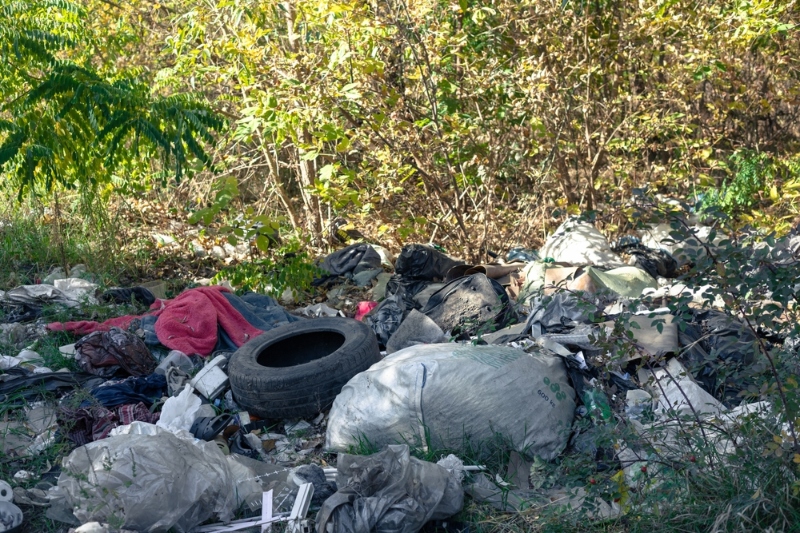 Government struggles to assess scale of waste crime
27/04/2022
The Department for Environment, Food and Rural Affairs (Defra) does not have the data it needs to assess the scale of waste crime in England and the incentives for criminals to enter the waste market have increased, auditors say.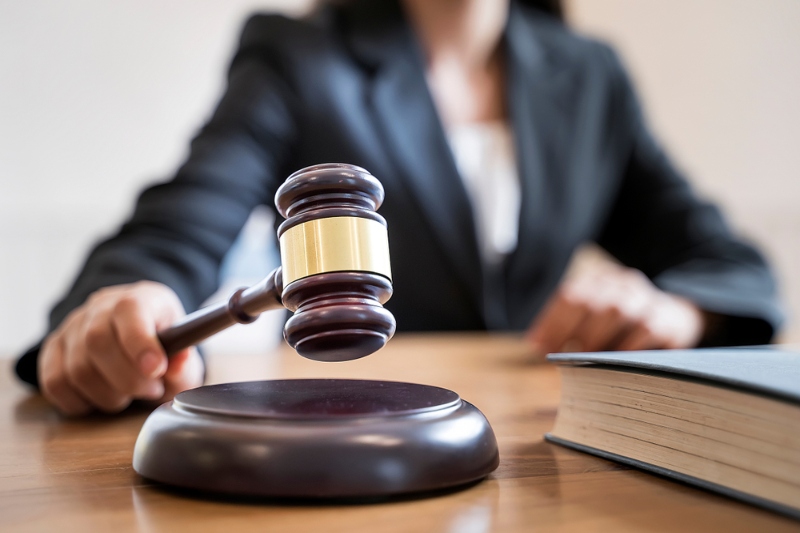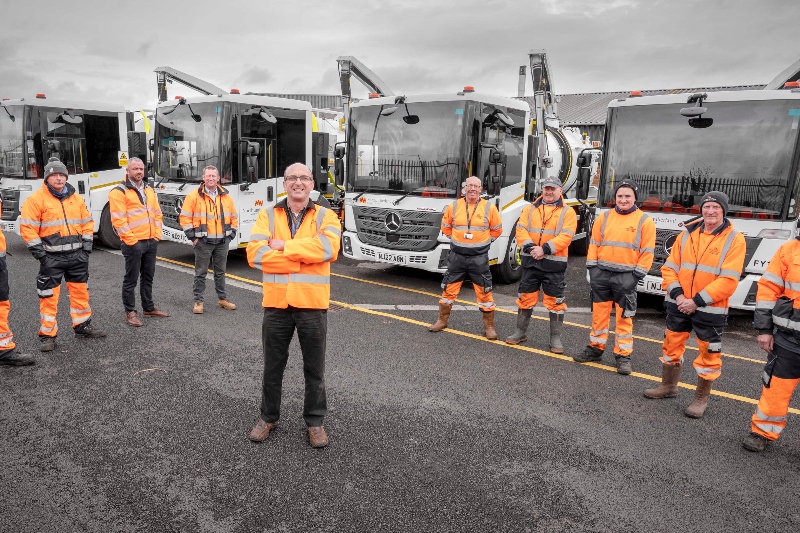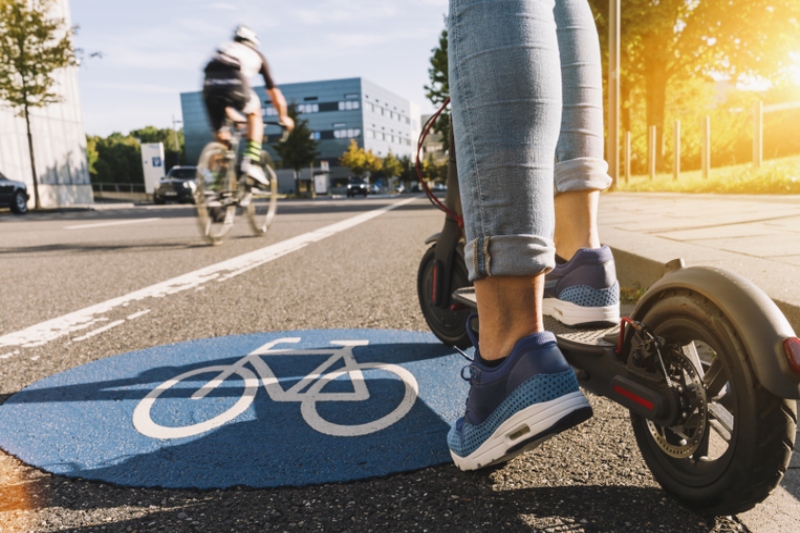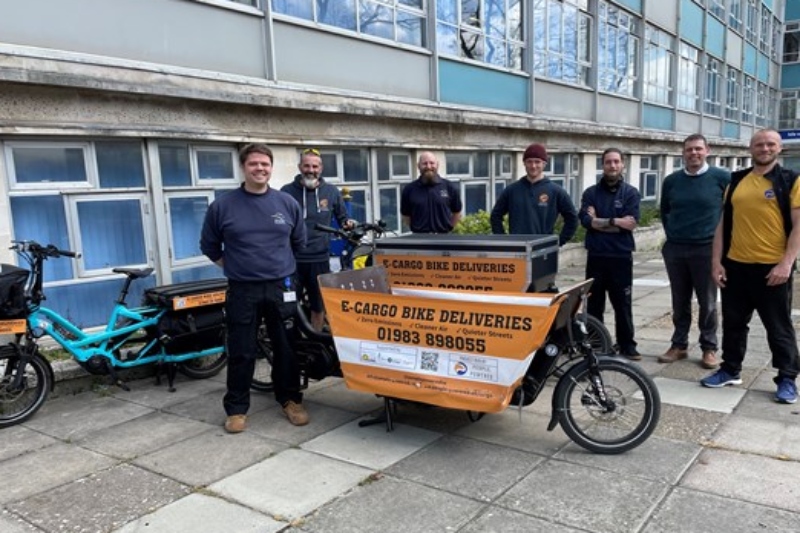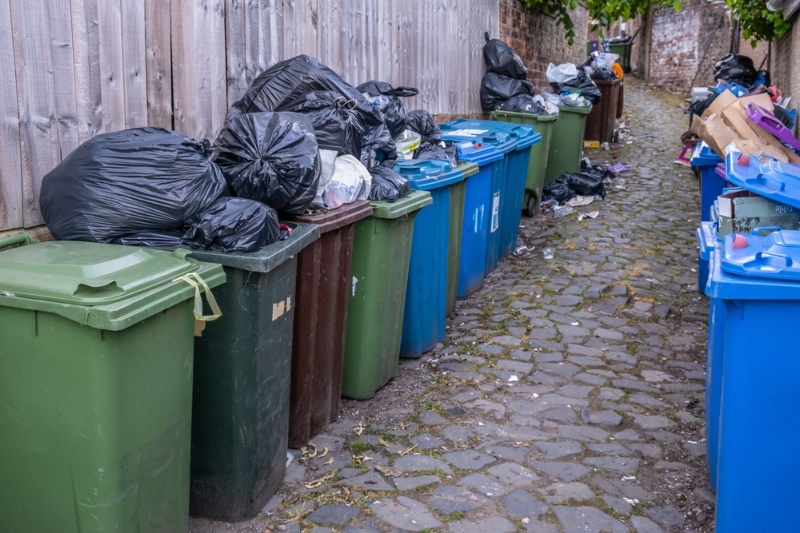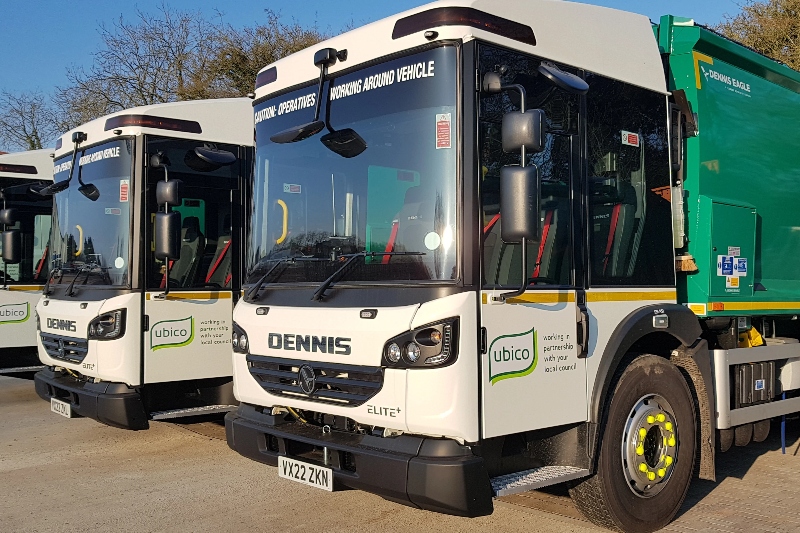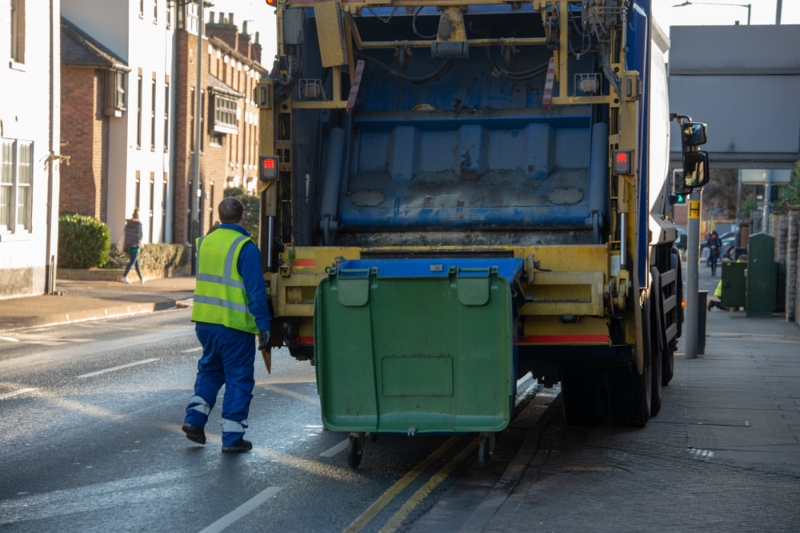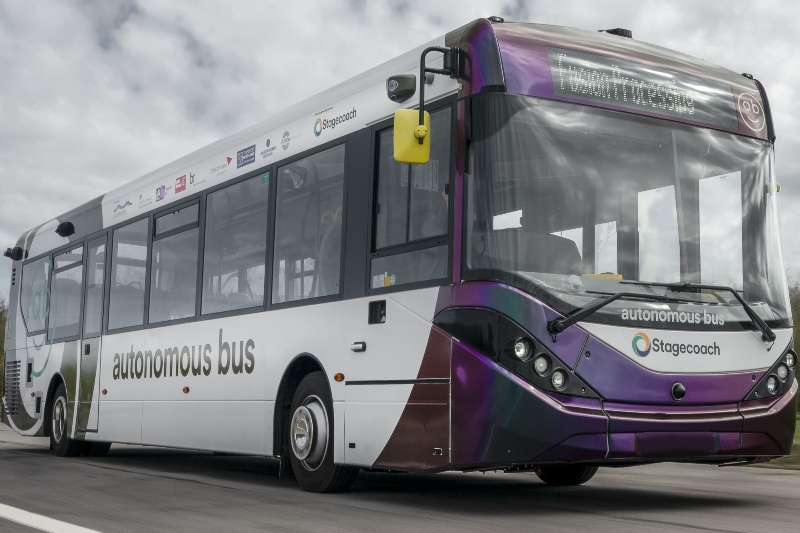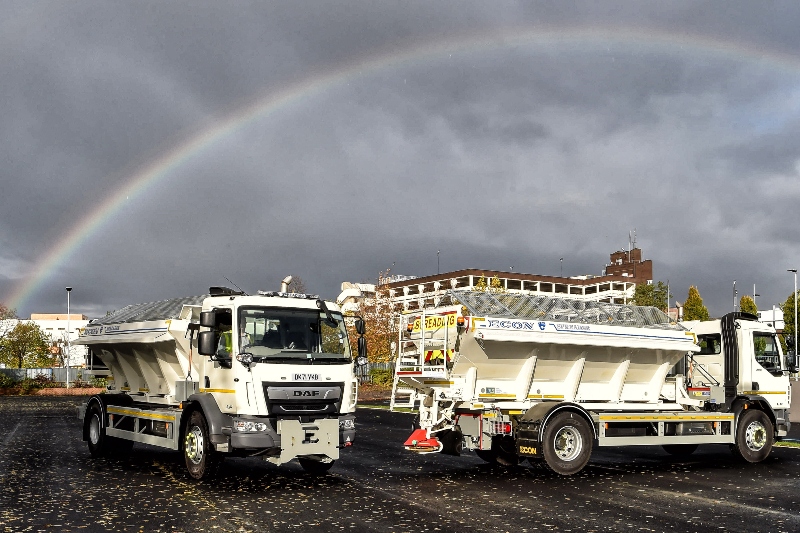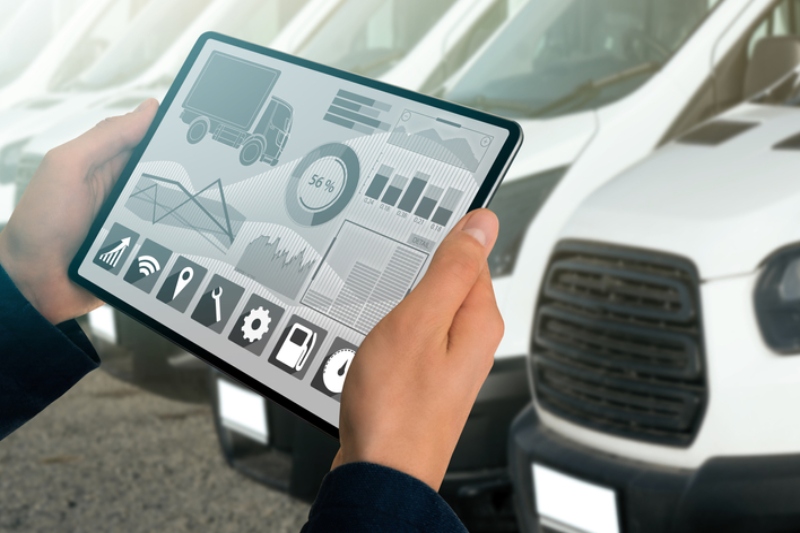 Geotab and SureCam launch new generation of video telematics
21/04/2022
Geotab Inc., a leader in IoT and connected transportation and SureCam, a leading provider of connected dash cameras and fleet management solutions, have partnered to bring a new generation of video and telematics capabilities to fleet operators.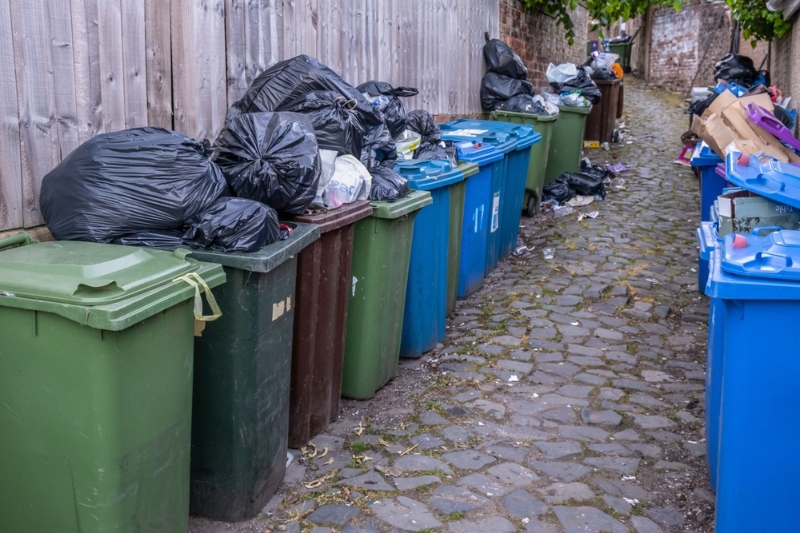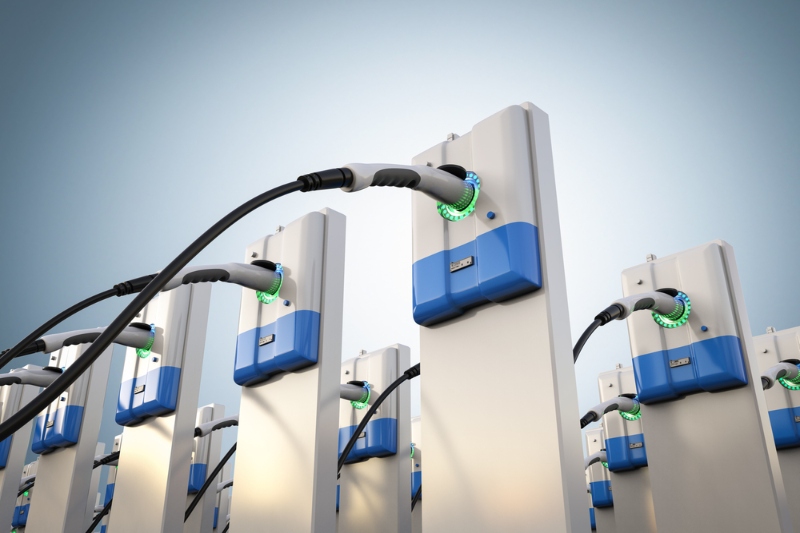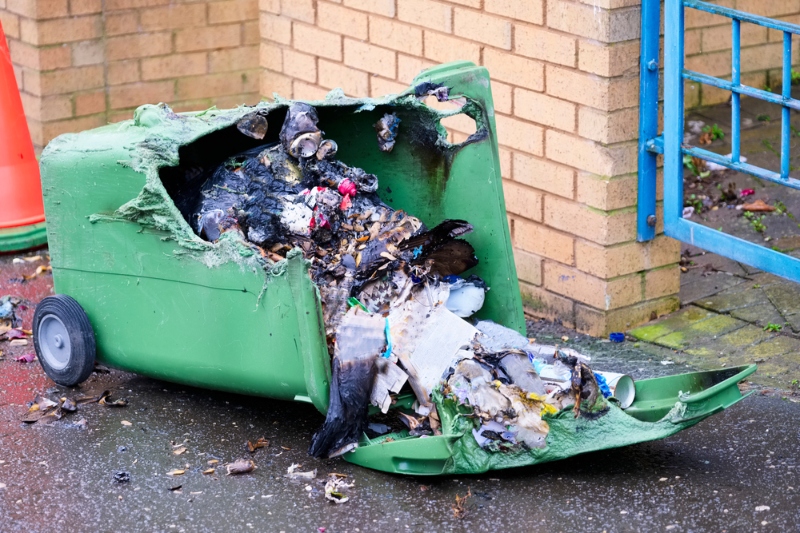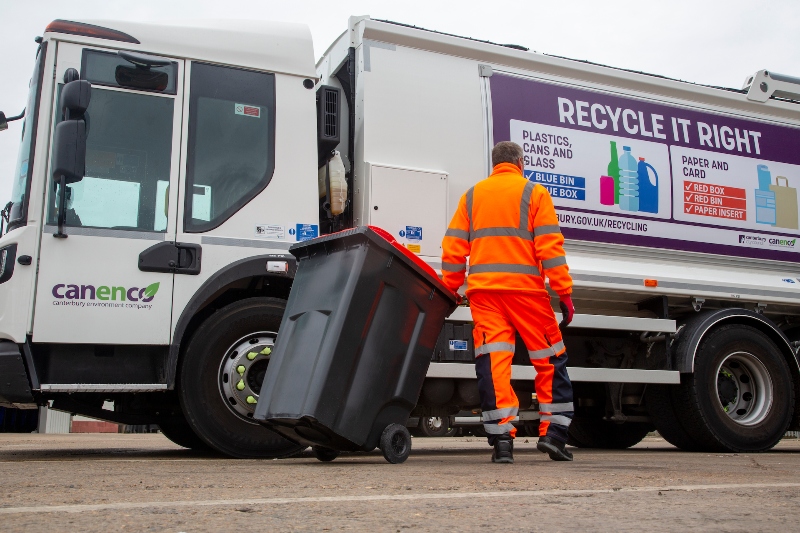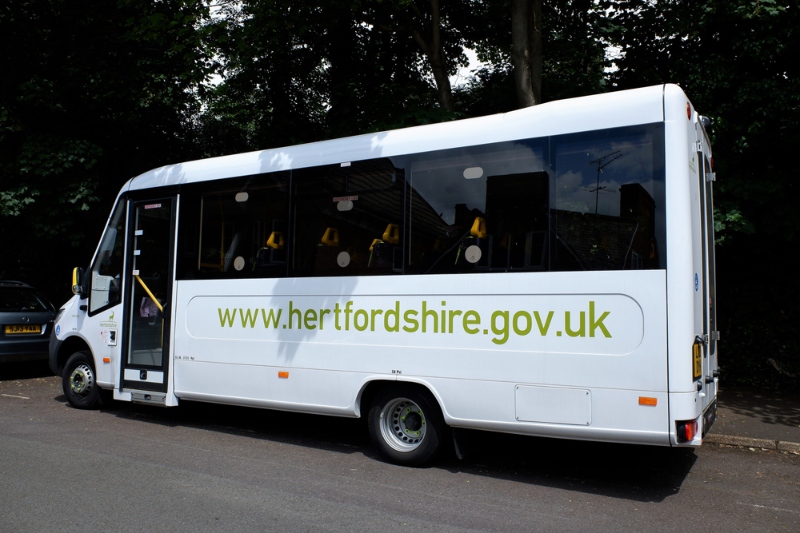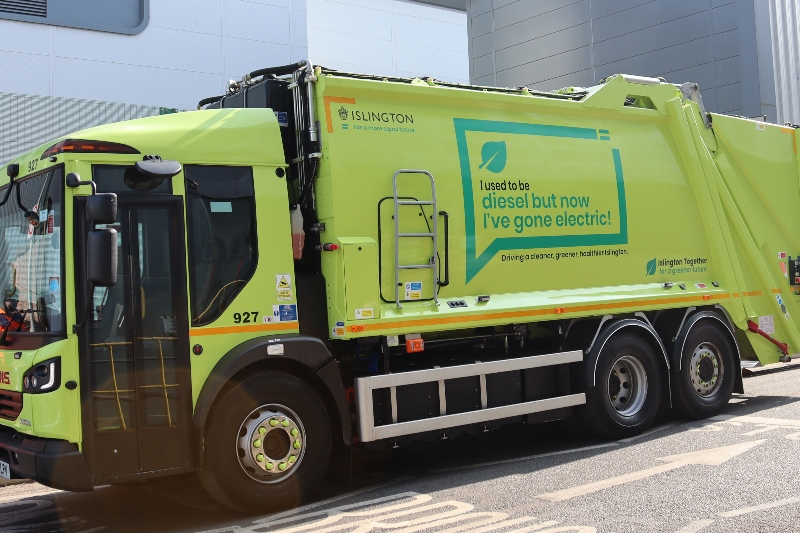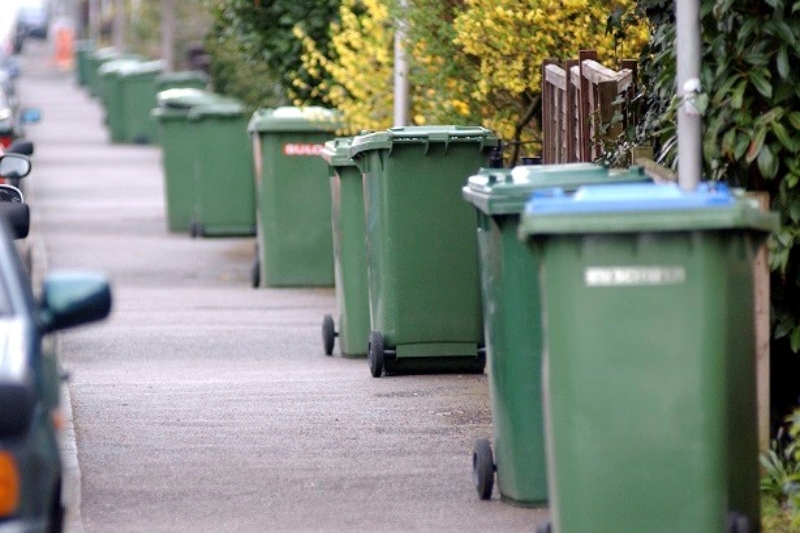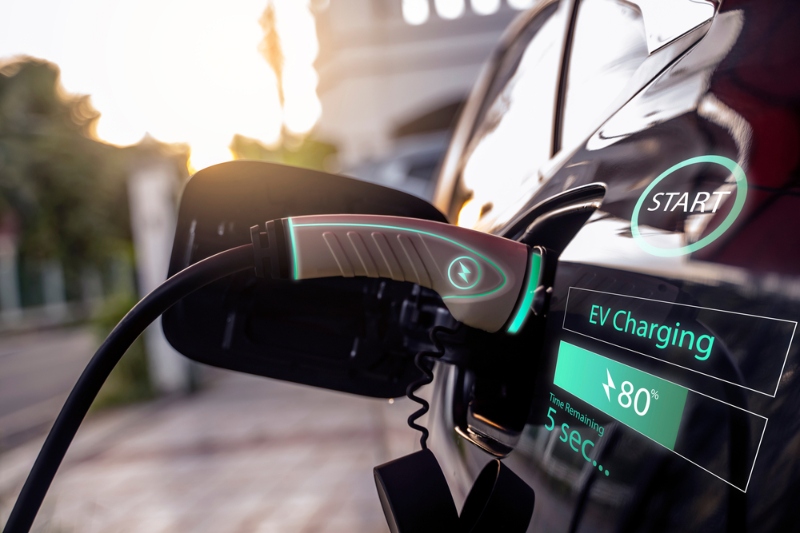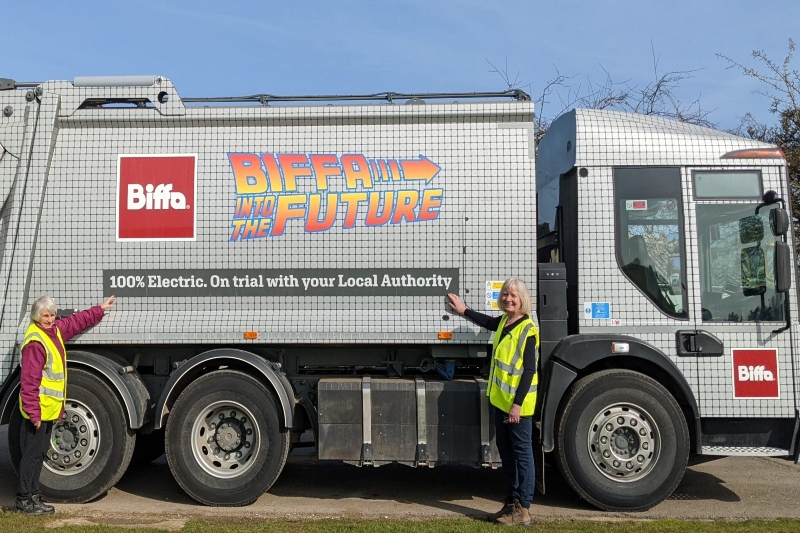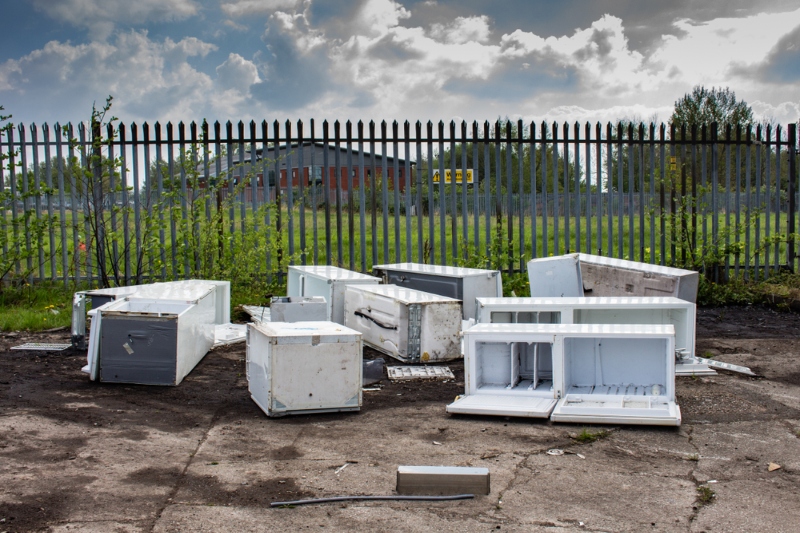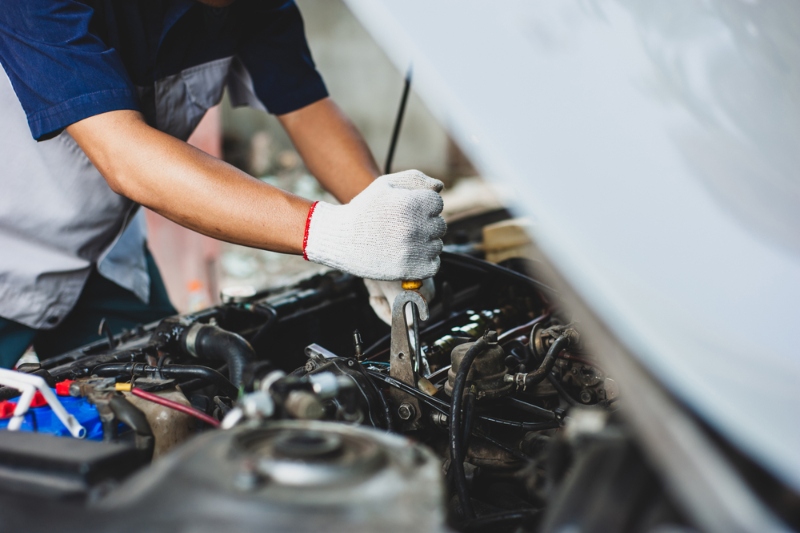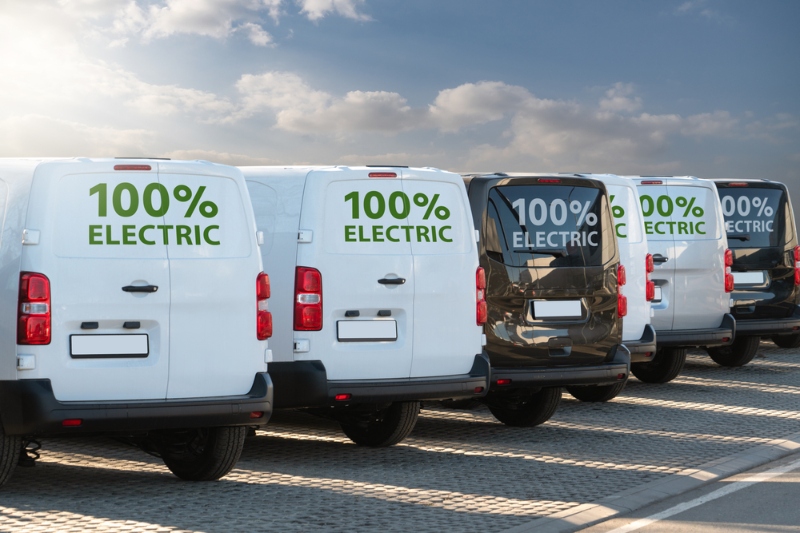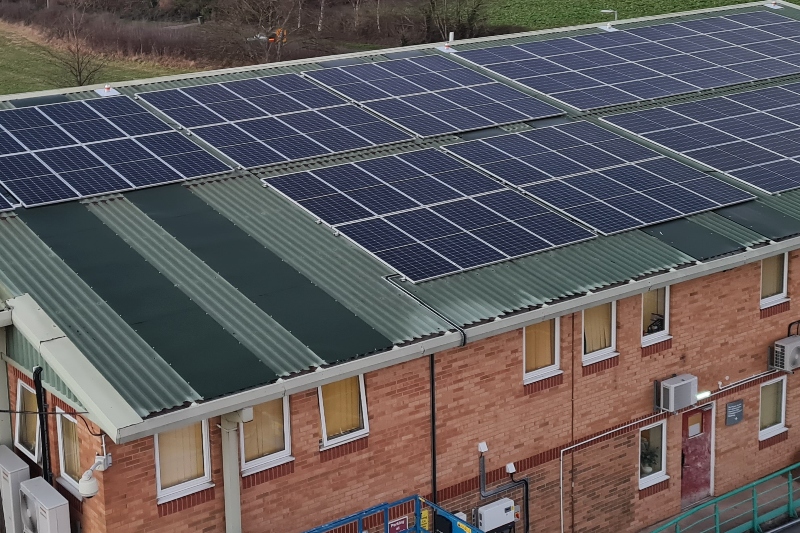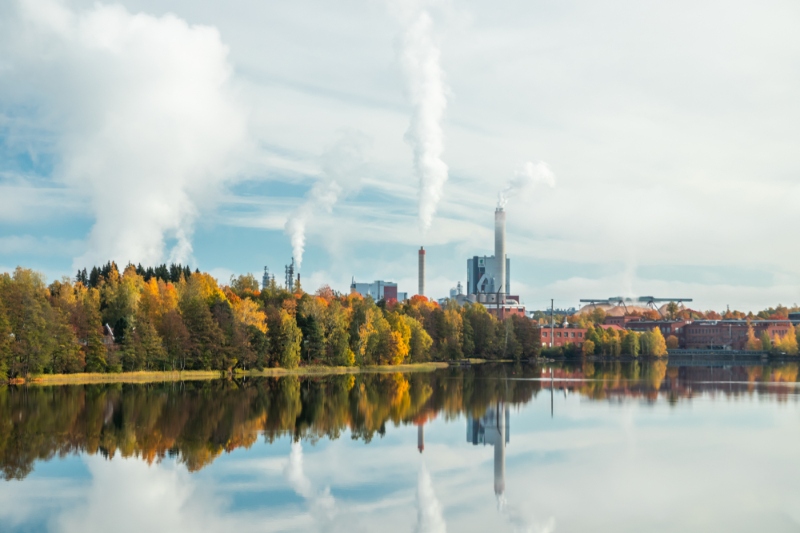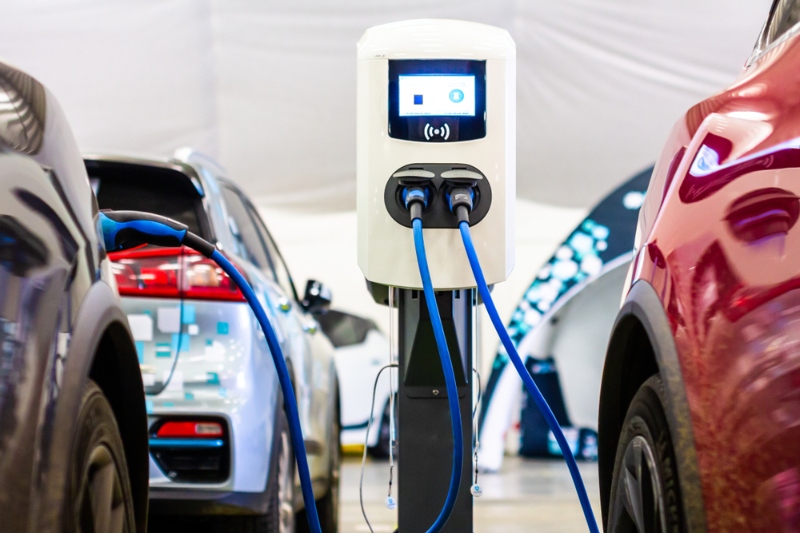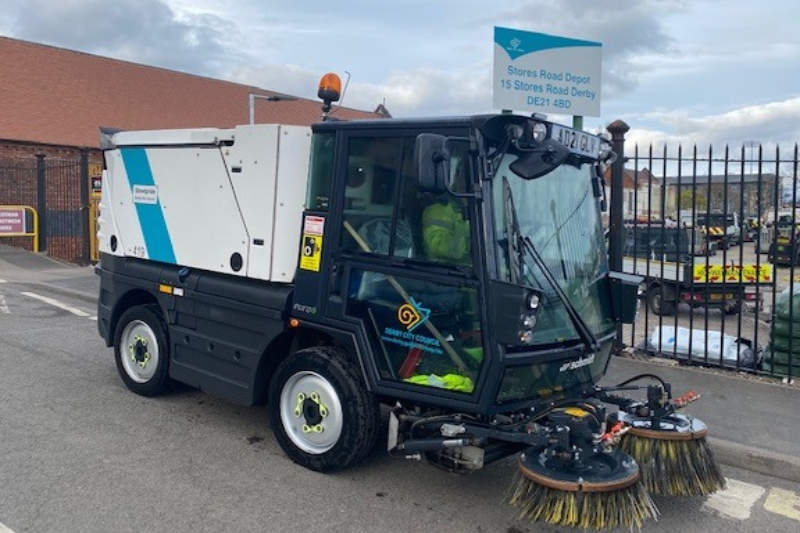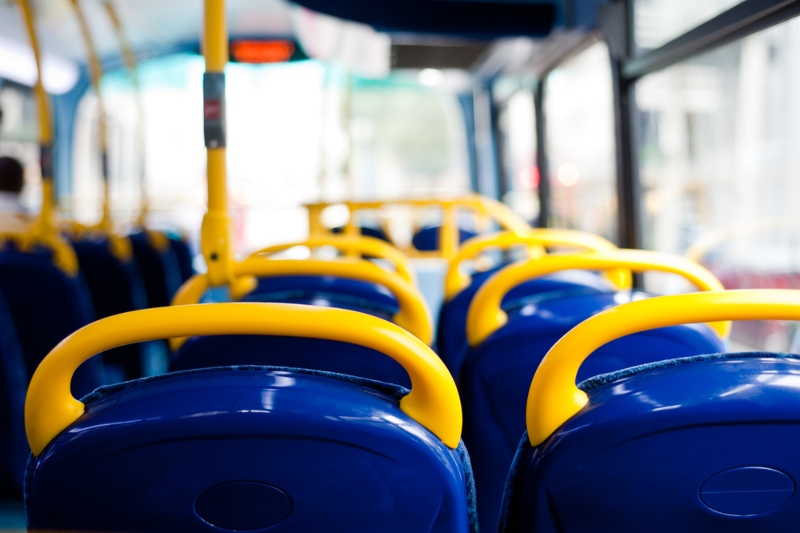 Councils 'shafted' over £1bn bus funding allocations
05/04/2022
The Government has announced a raft of local transport cash allocations but the news was overshadowed by angry local reactions, notably from South Yorkshire Mayor Dan Jarvis who exclaimed: 'We have been shafted'.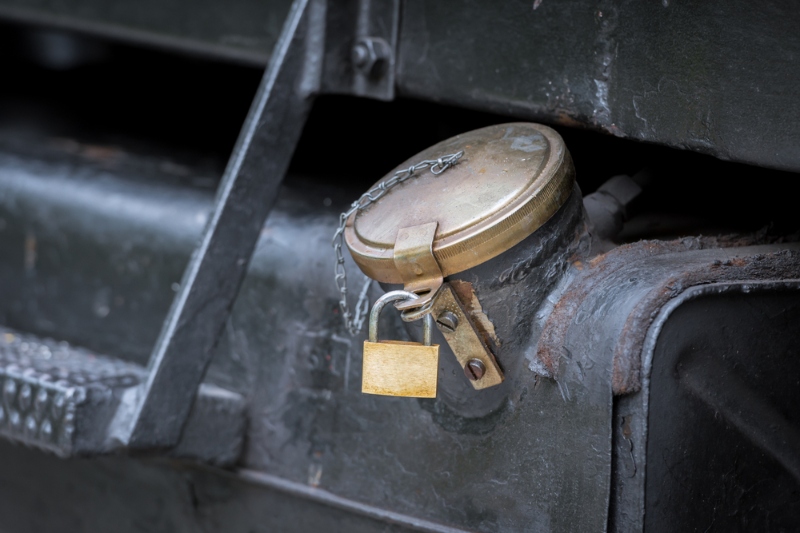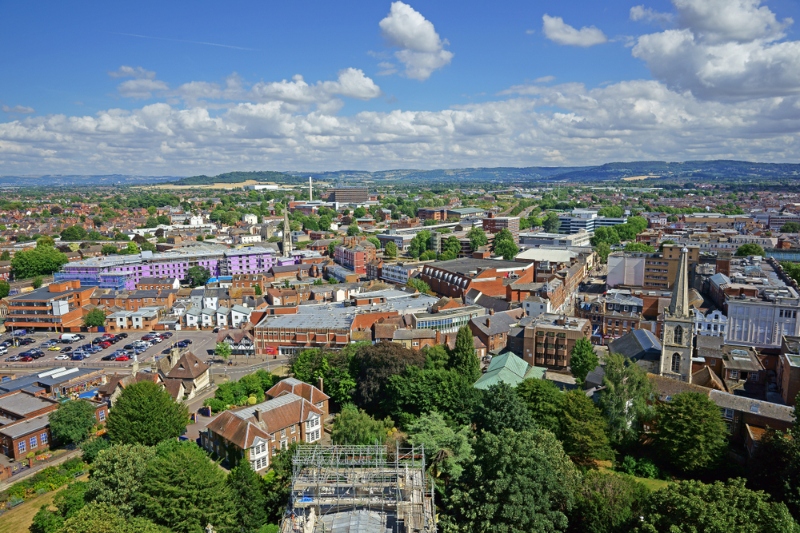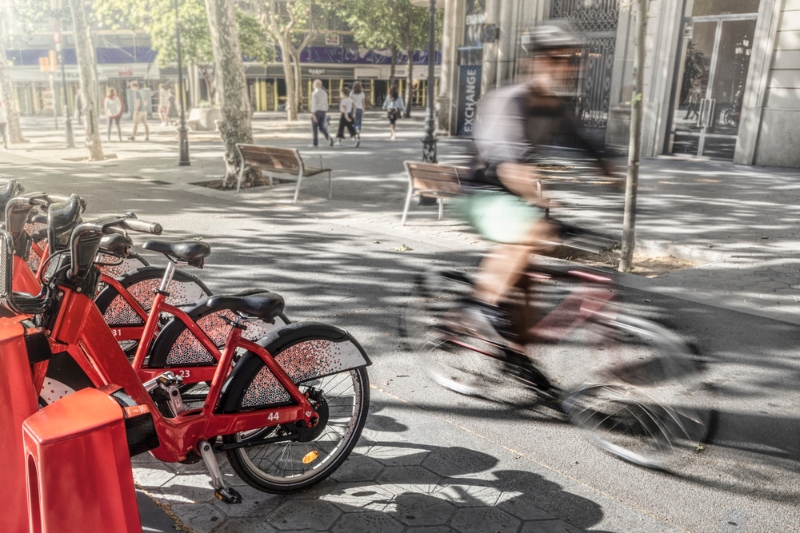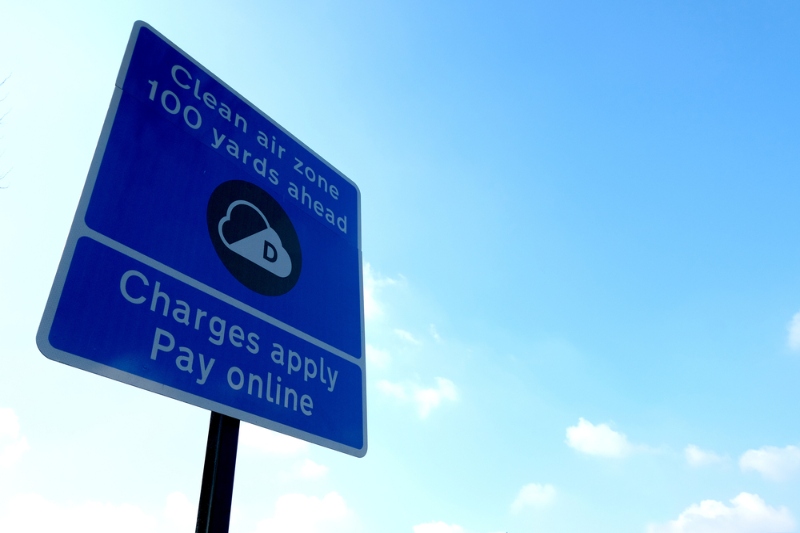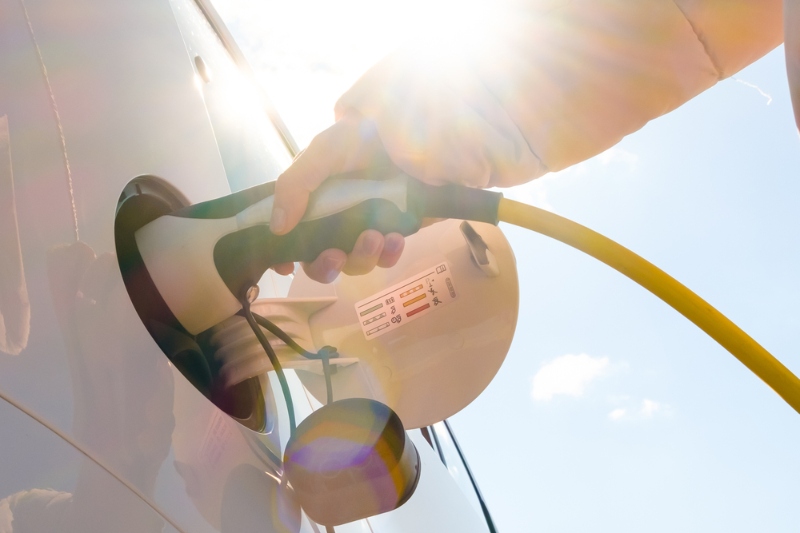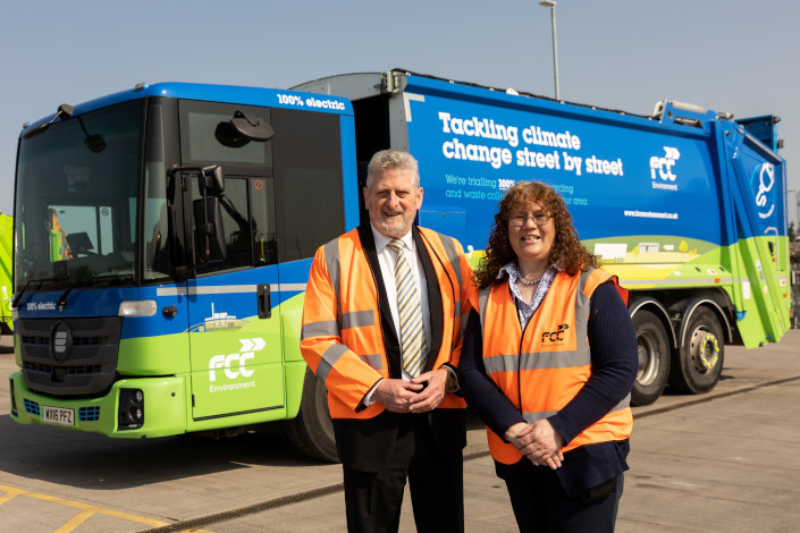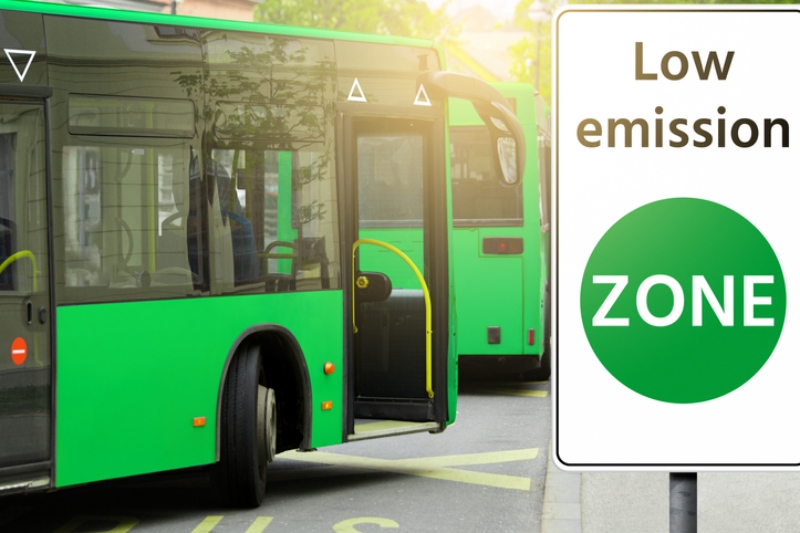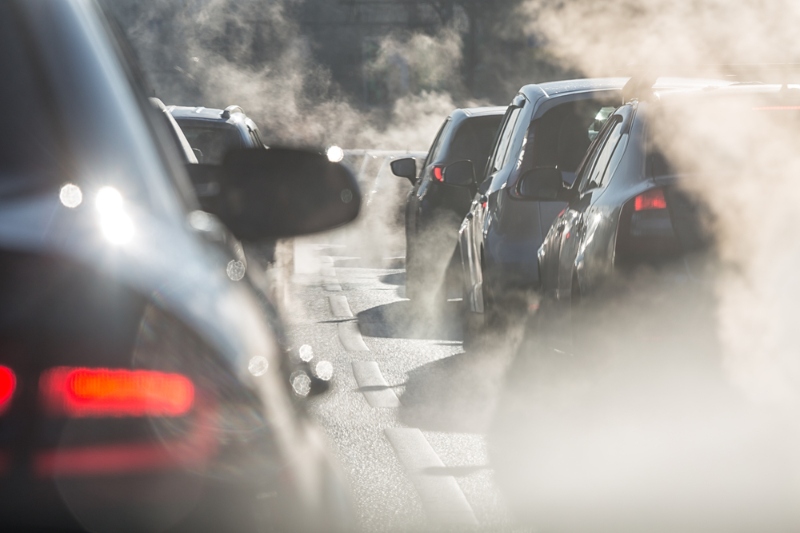 Air quality consultations launched
29/03/2022
The Government has launched two consultations on proposals to make it easier for local authorities to tackle poor air quality in their areas.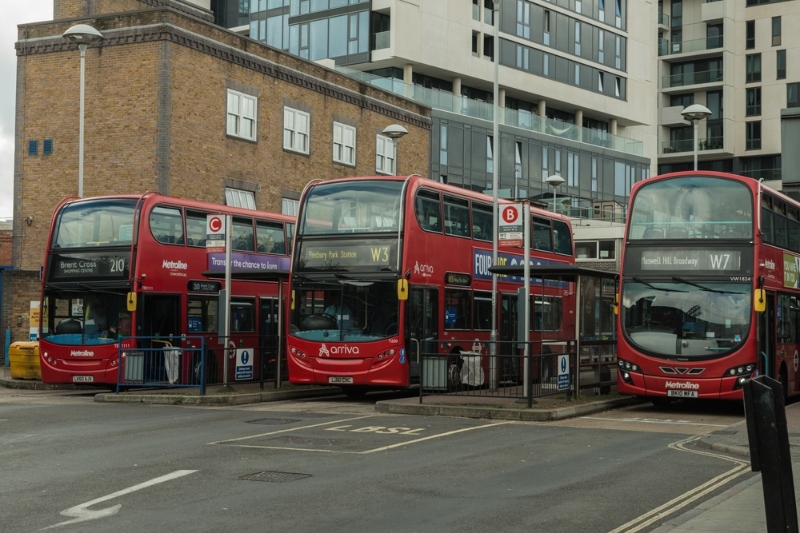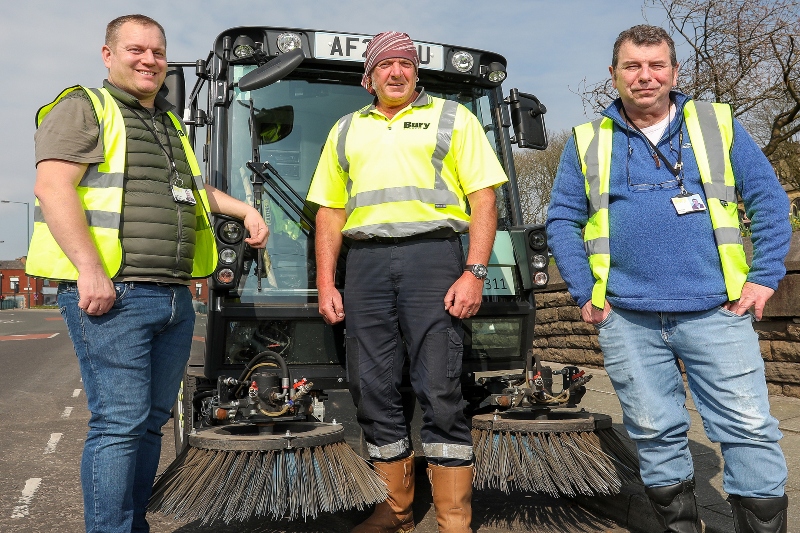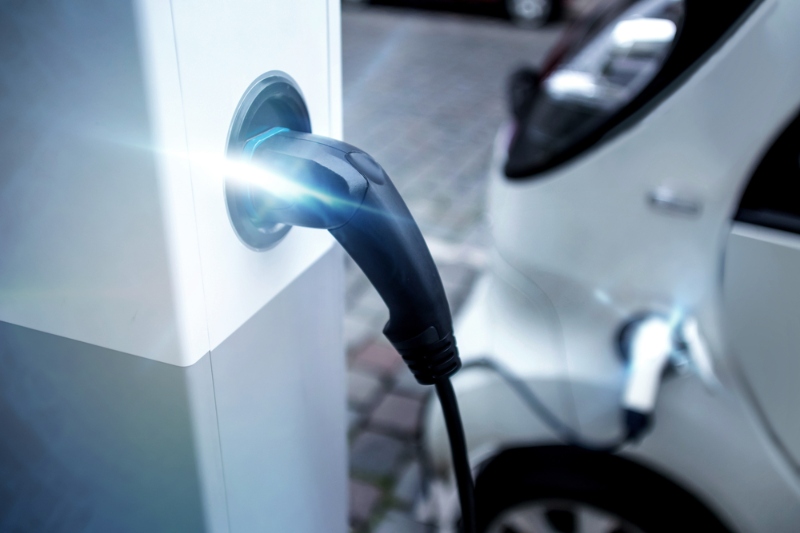 New EV charge point pilot launched
28/03/2022
Flowbird Smart City UK has completed its first local authority electric vehicle (EV) charge point pilot project for Wokingham Borough Council.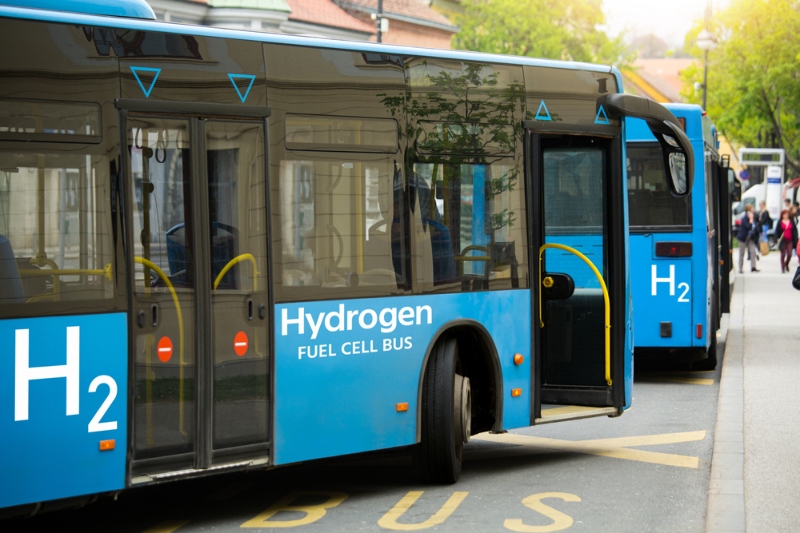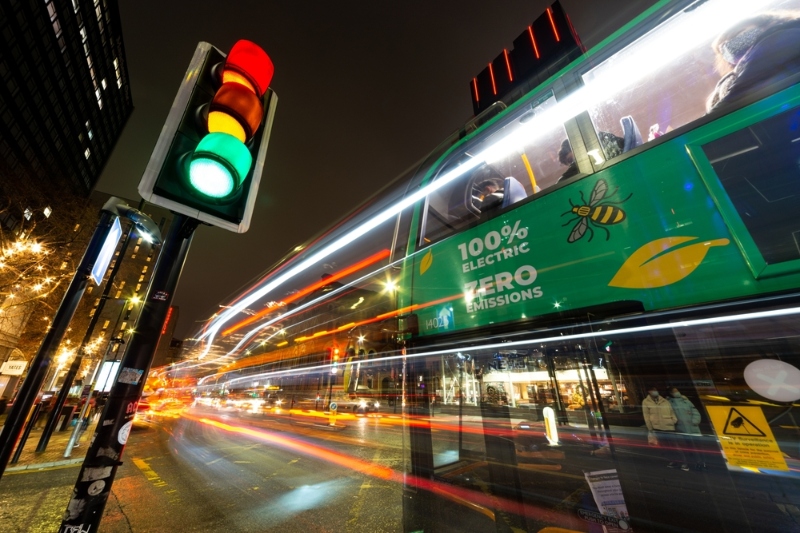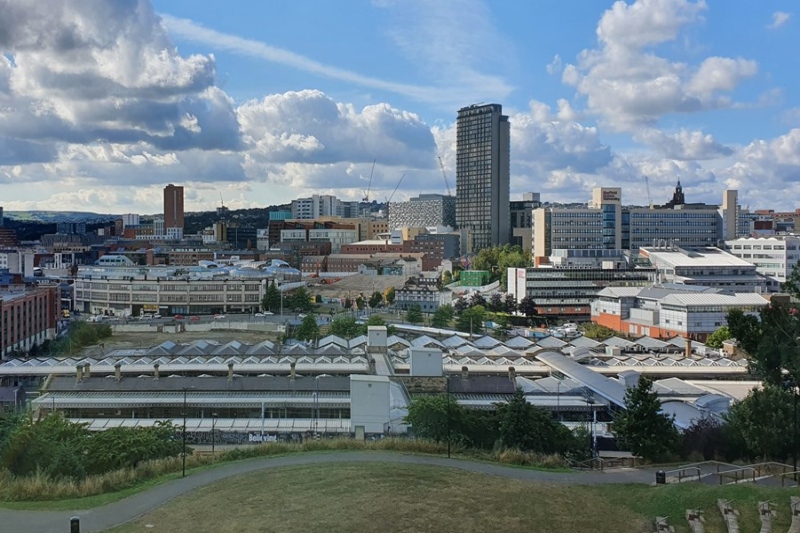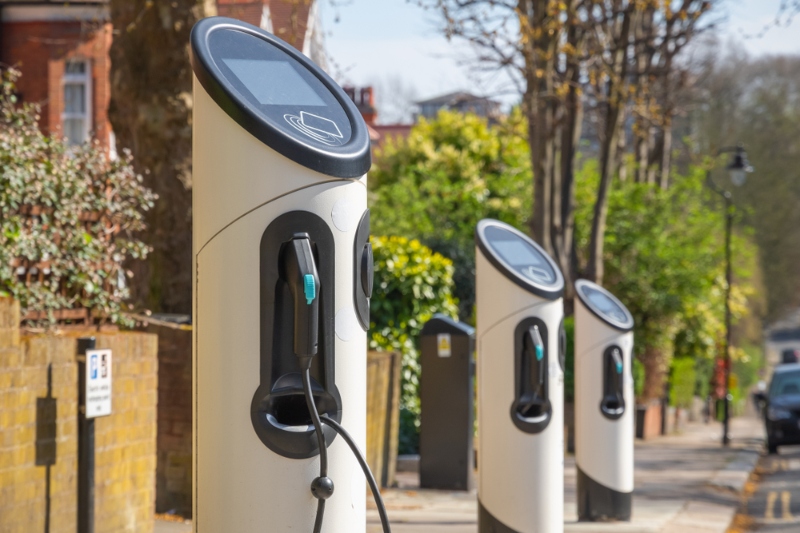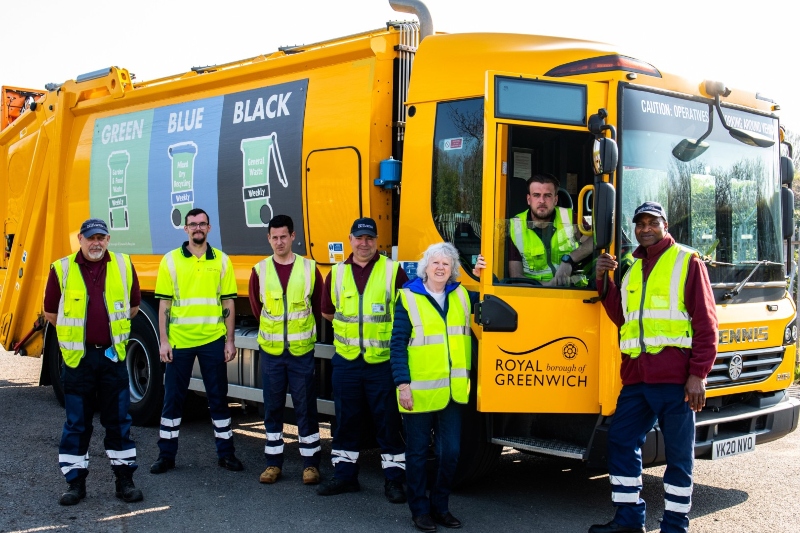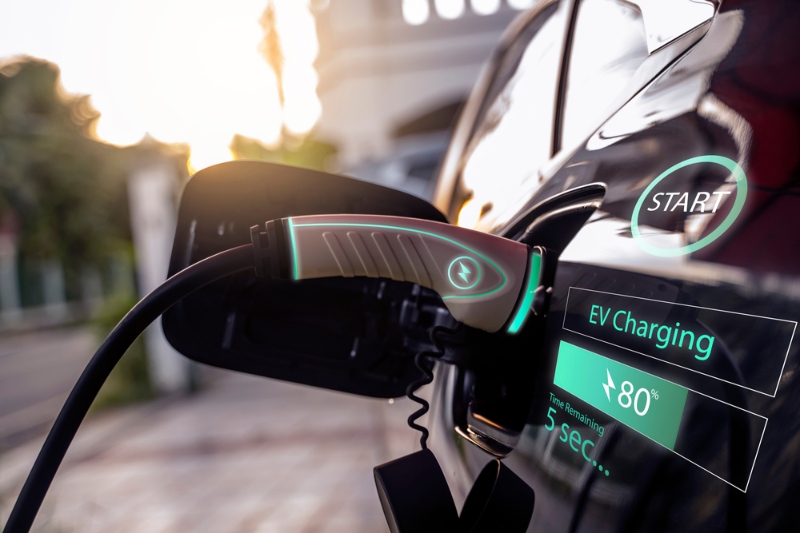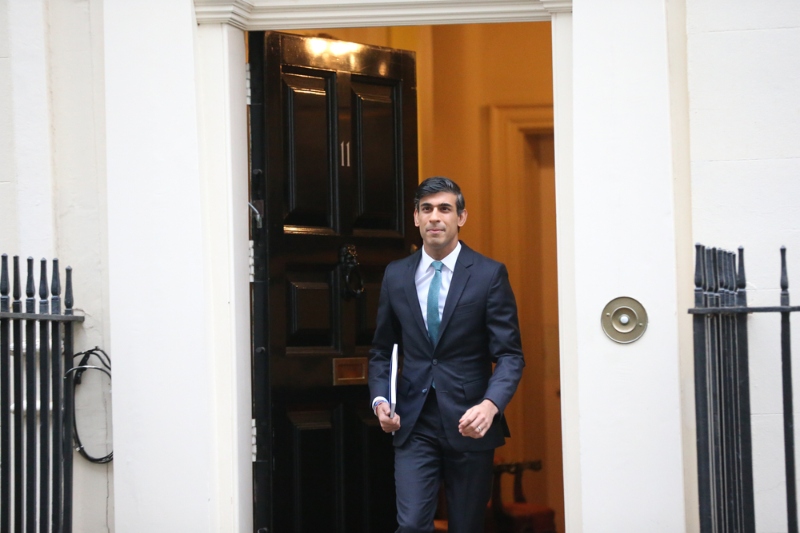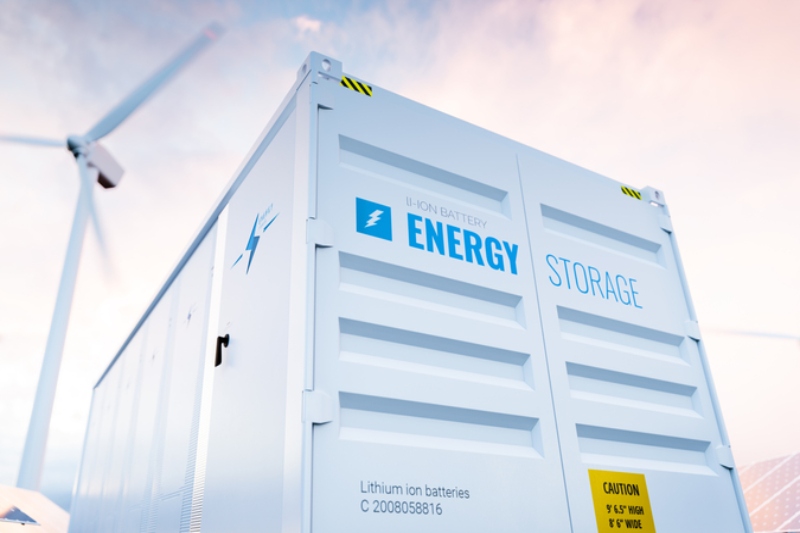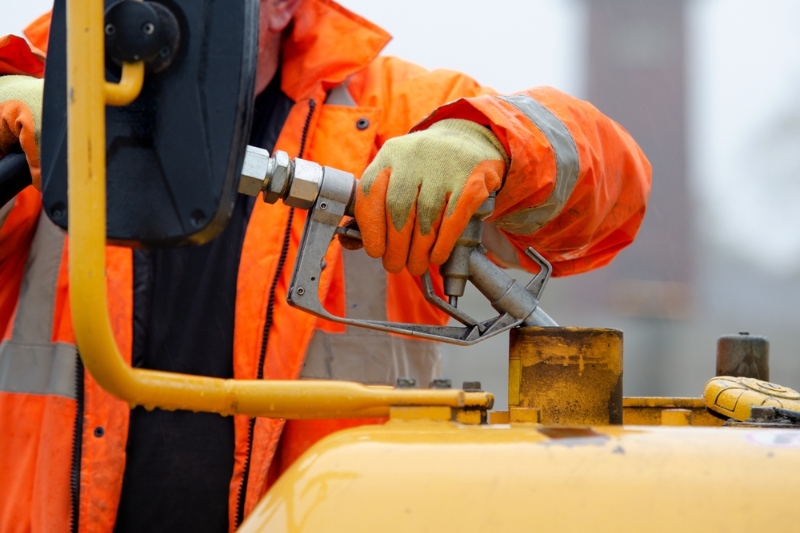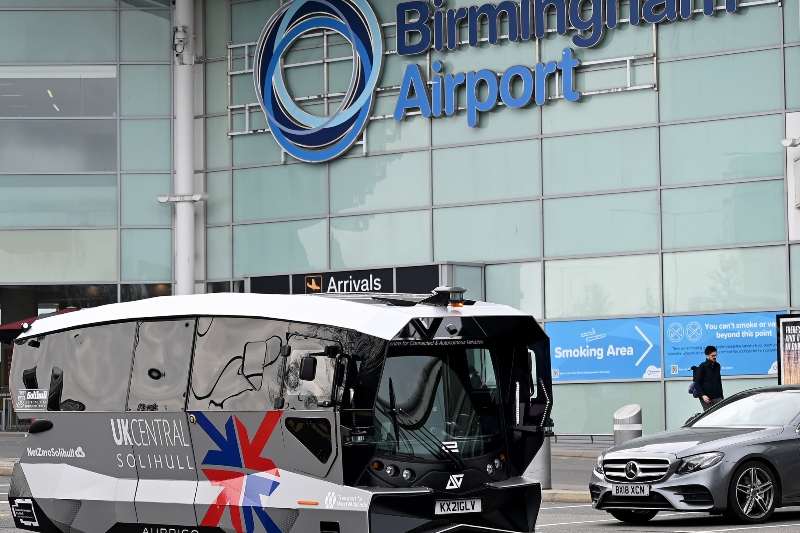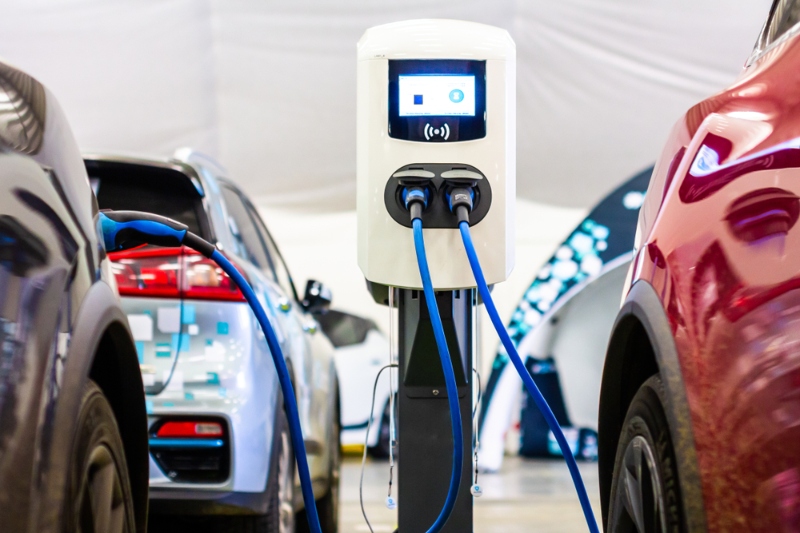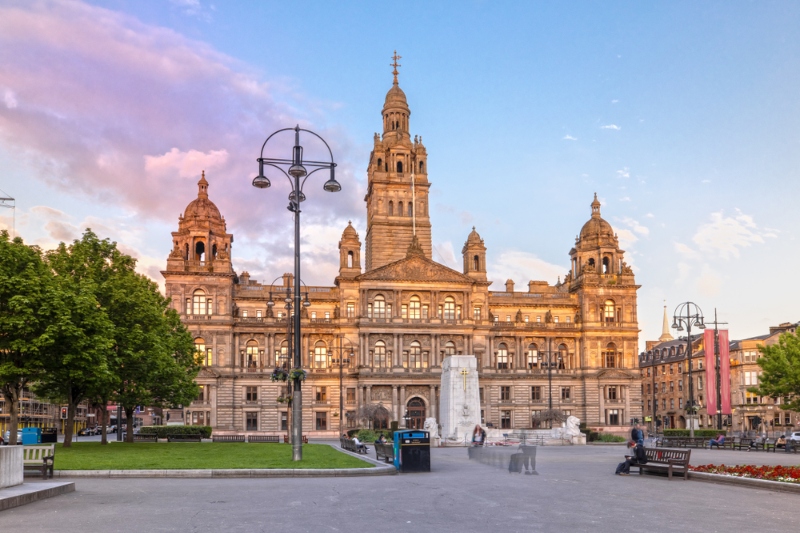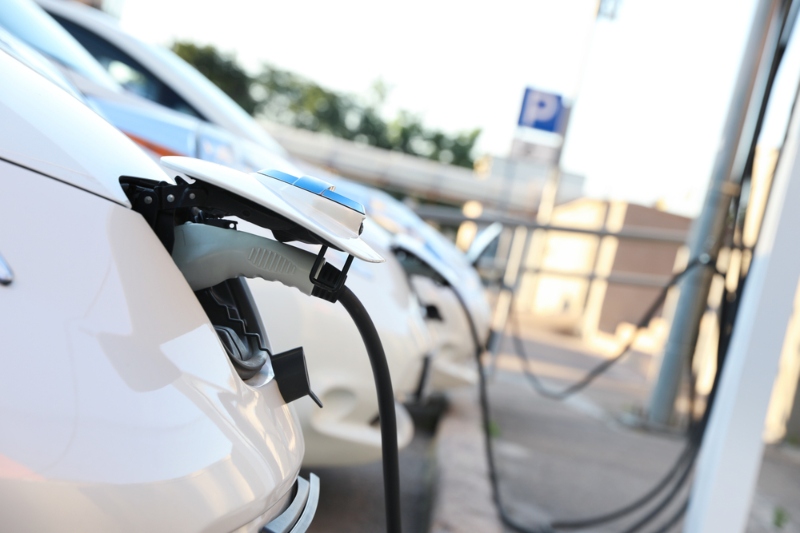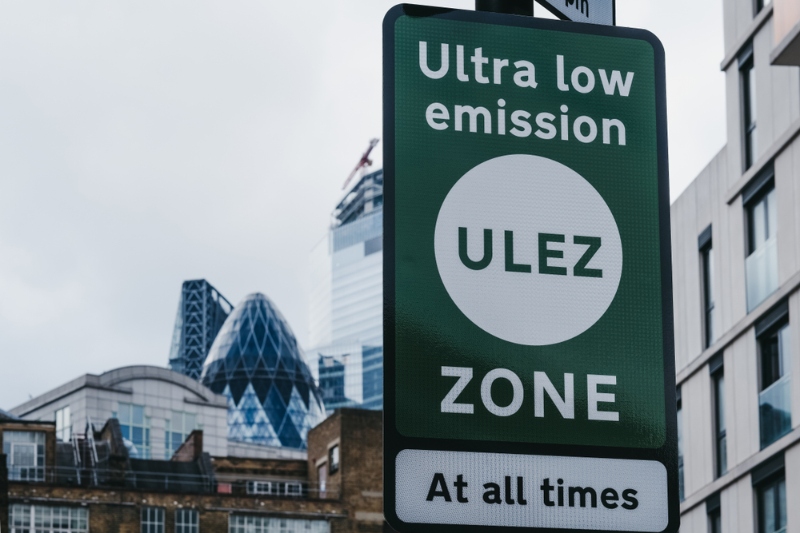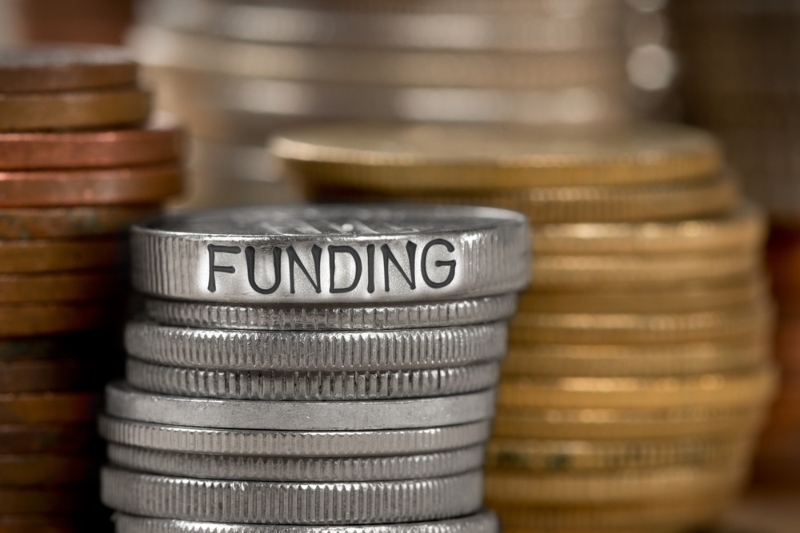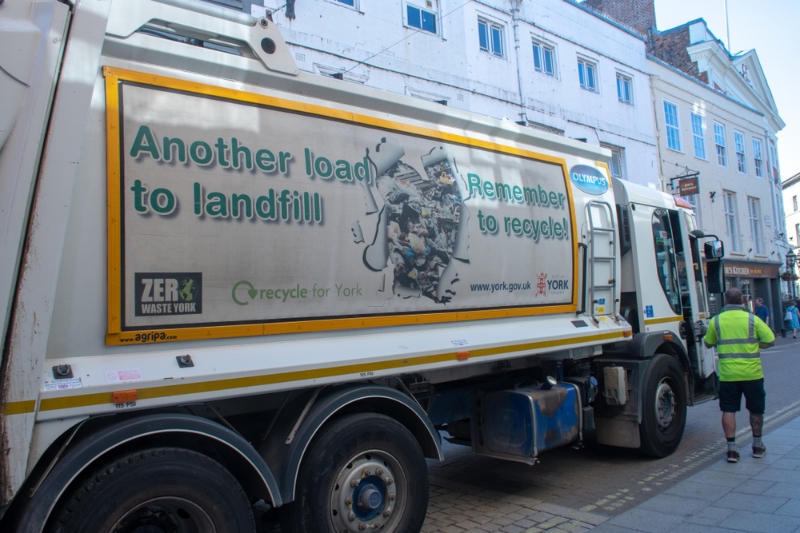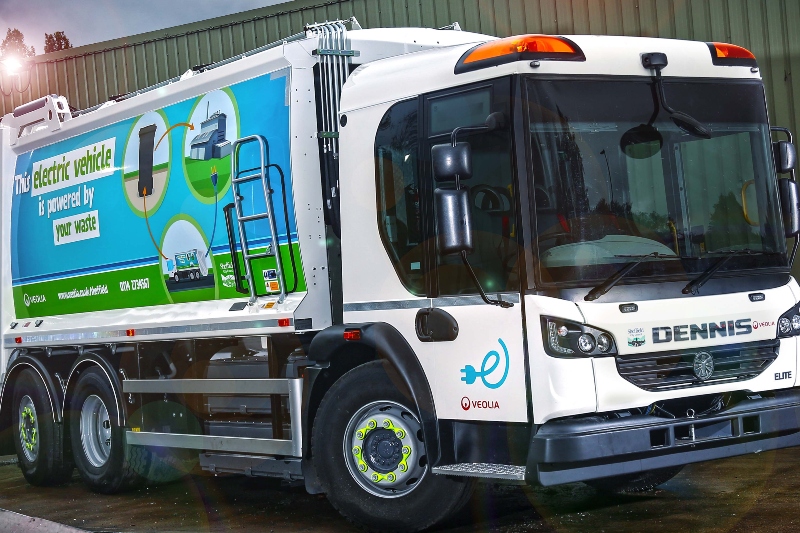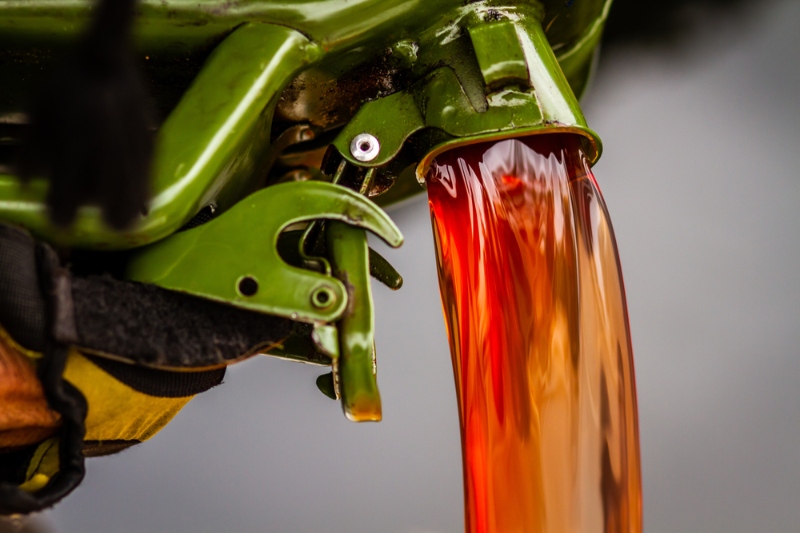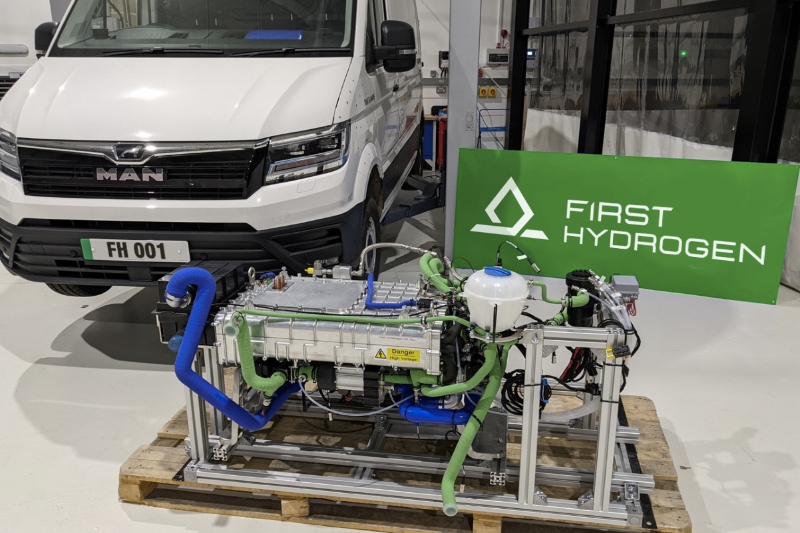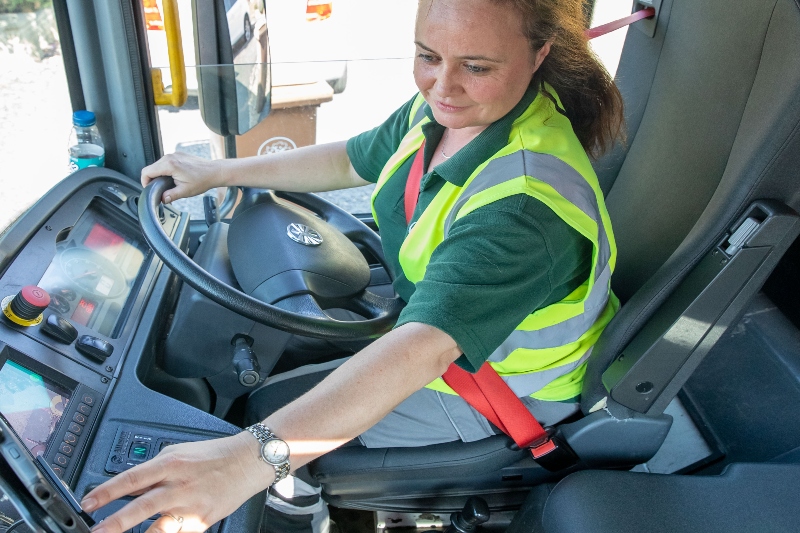 Veolia advances health and safety for vehicle crews
16/03/2022
Resource management company, Veolia, working through its specialist health and safety teams, has launched a range of initiatives that will further boost the company's stringent health and safety record.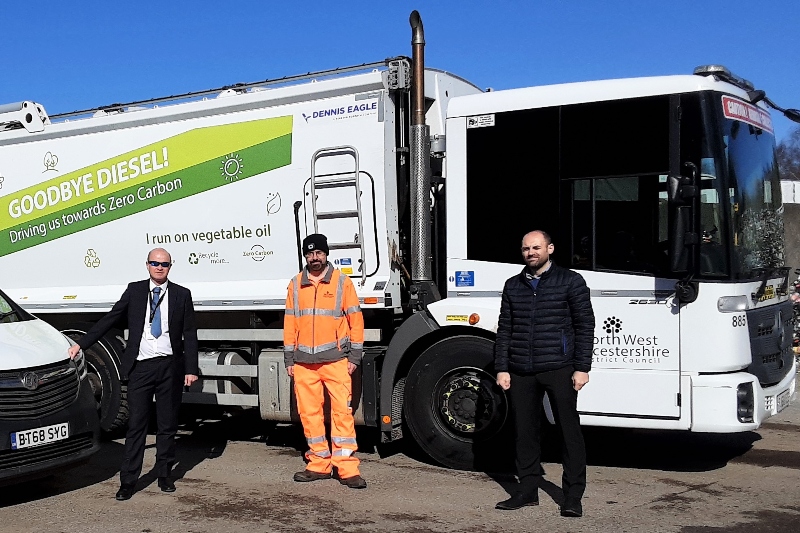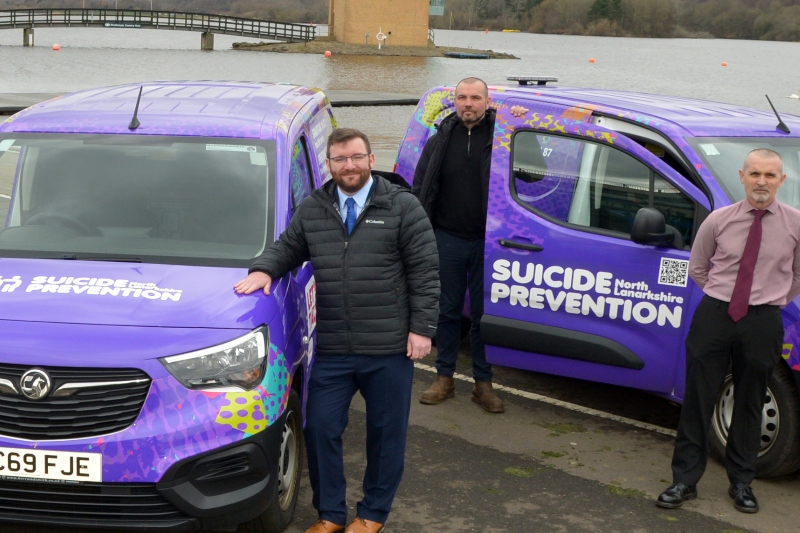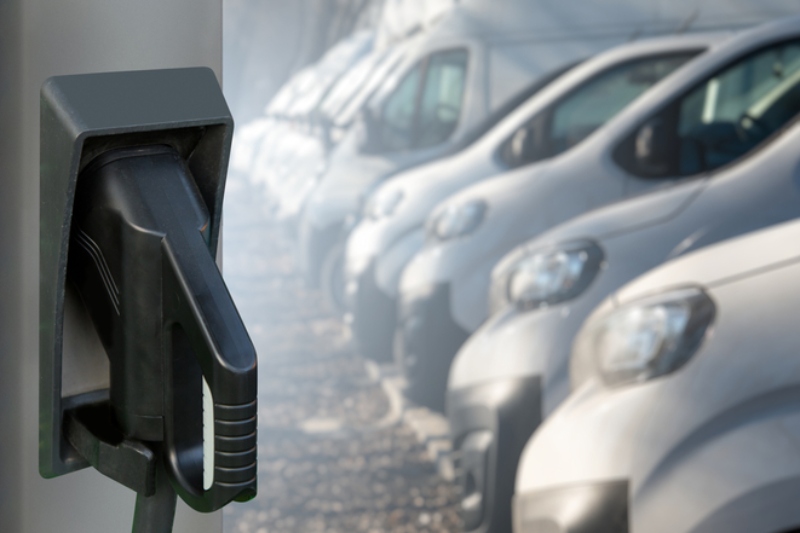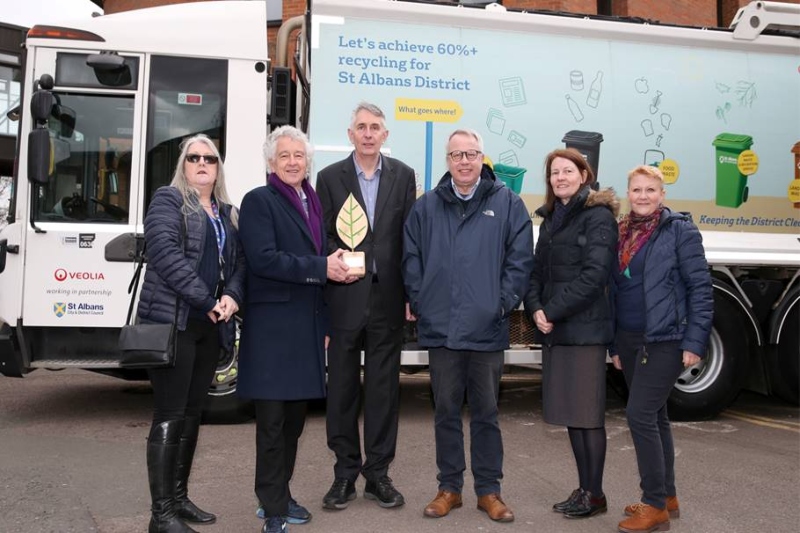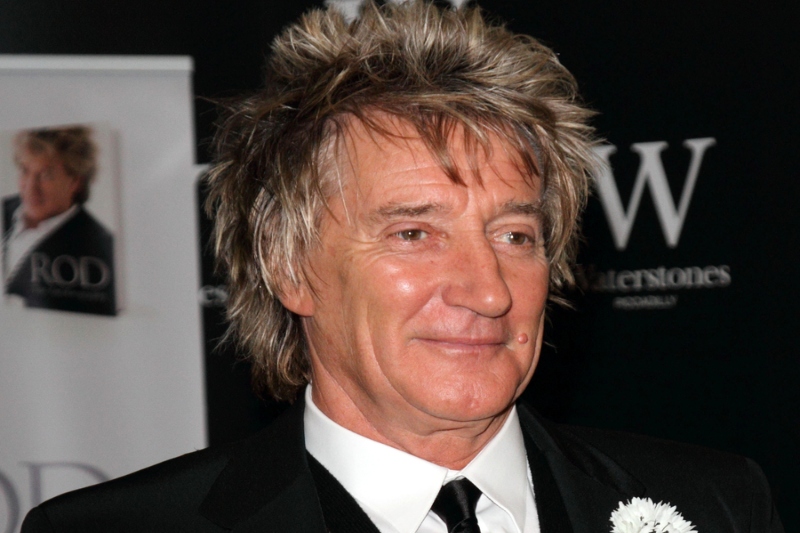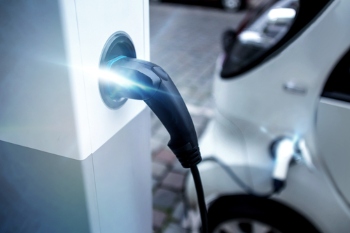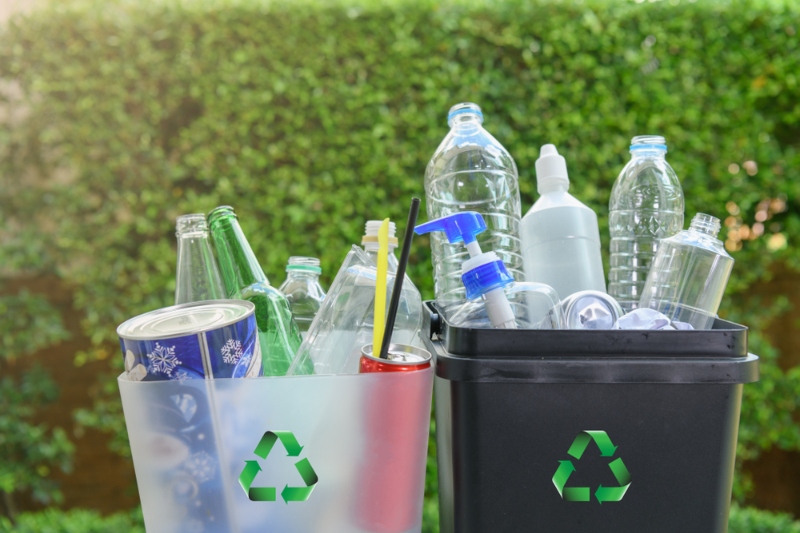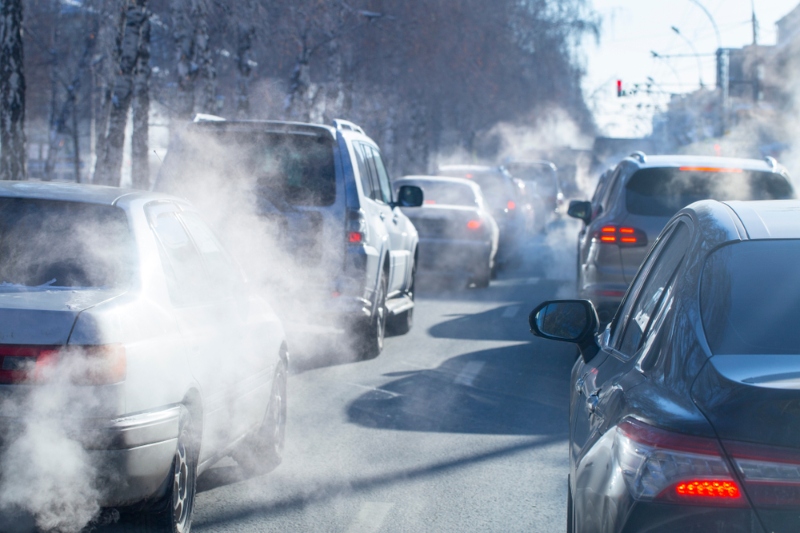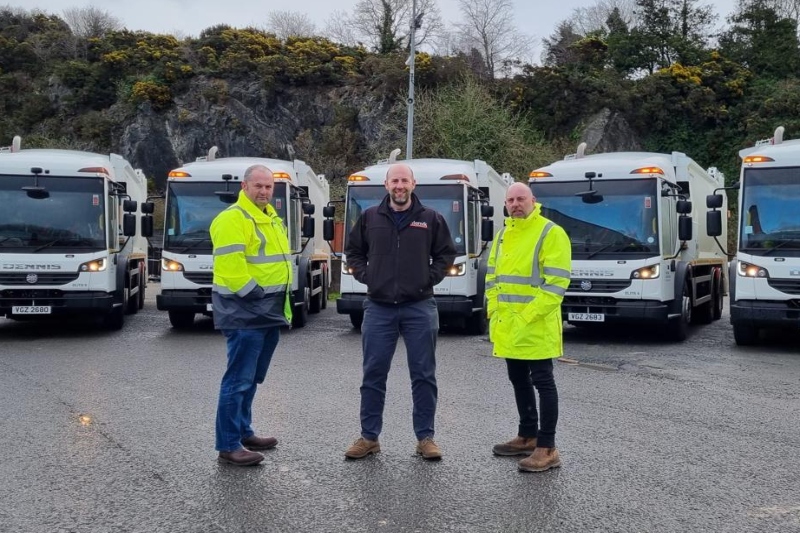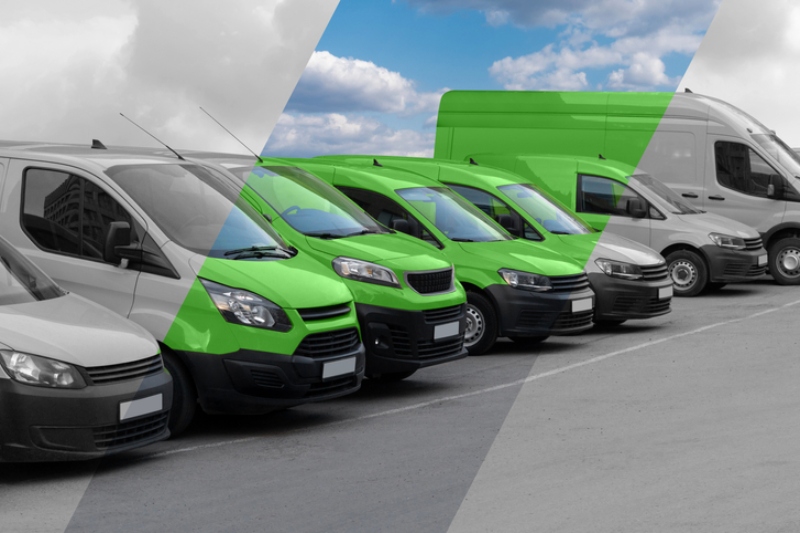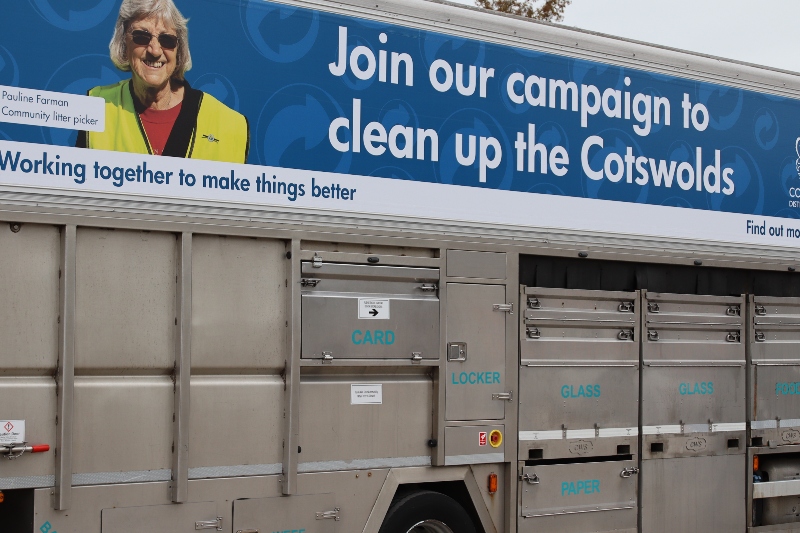 New RCV in-cab technology saves council £52,000
09/03/2022
Cotswold District Council has reported savings of over £52,000 and an overall collection rate of 99.9% as a result of new in-cab technology installed in its waste collection vehicle fleet.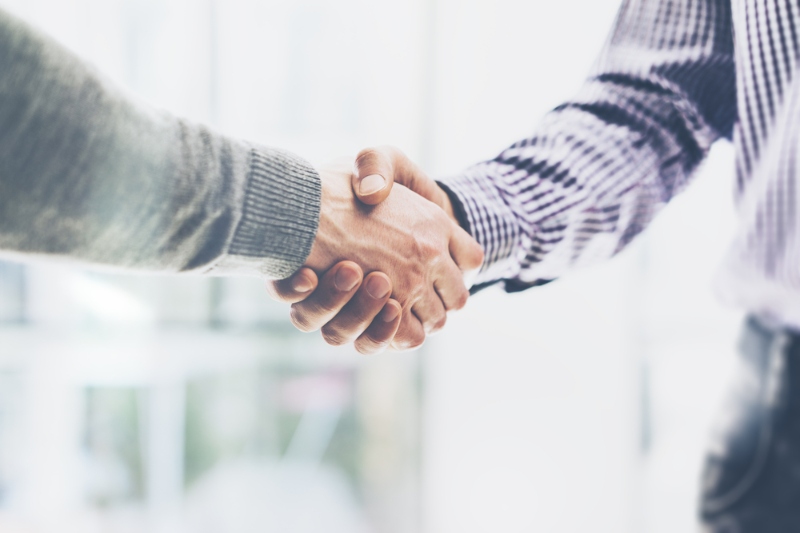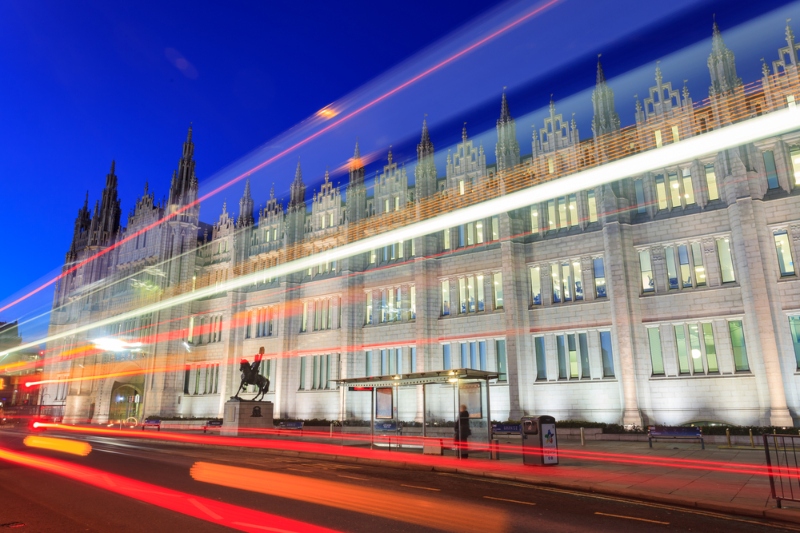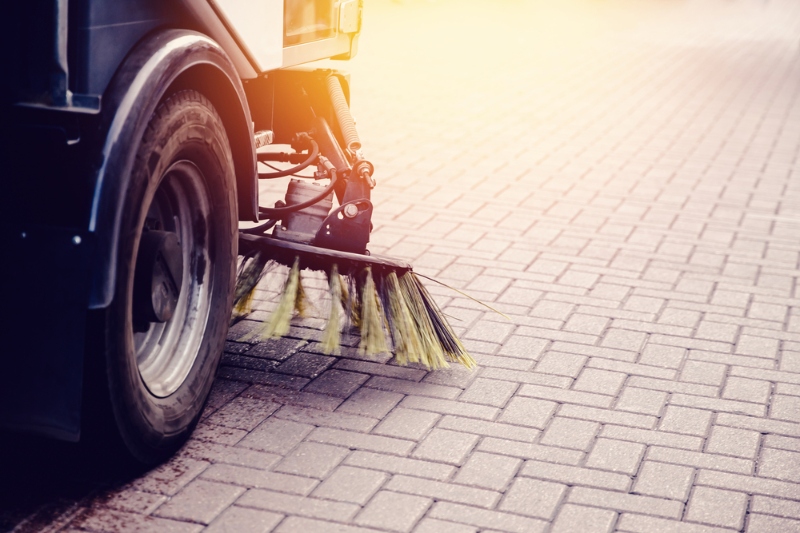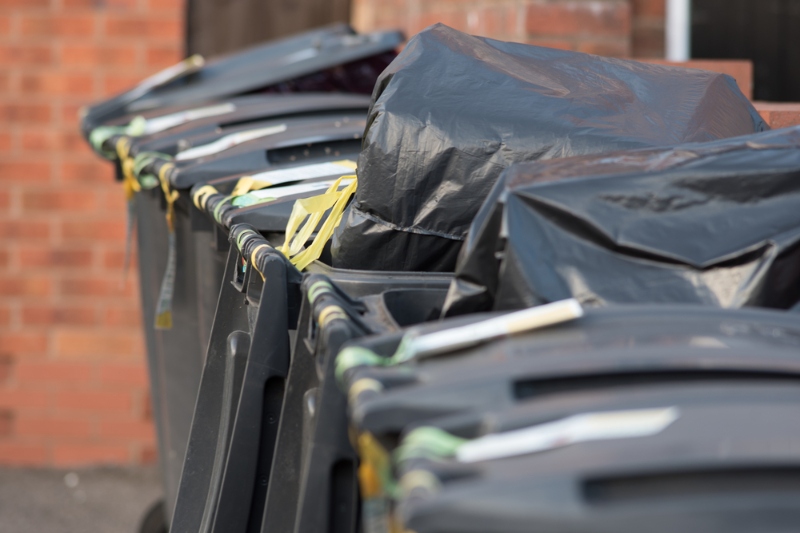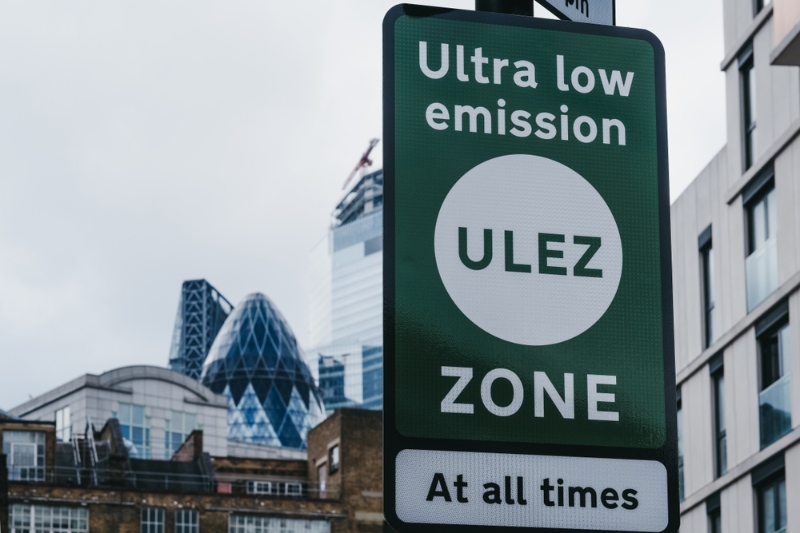 Mayor Khan requests consultation on ULEZ expansion
04/03/2022
The Mayor of London, Sadiq Khan, will today announce in a keynote speech in Forest Hill that he is asking Transport for London (TfL) to consult on expanding the Ultra Low Emission Zone (ULEZ) London-wide in 2023.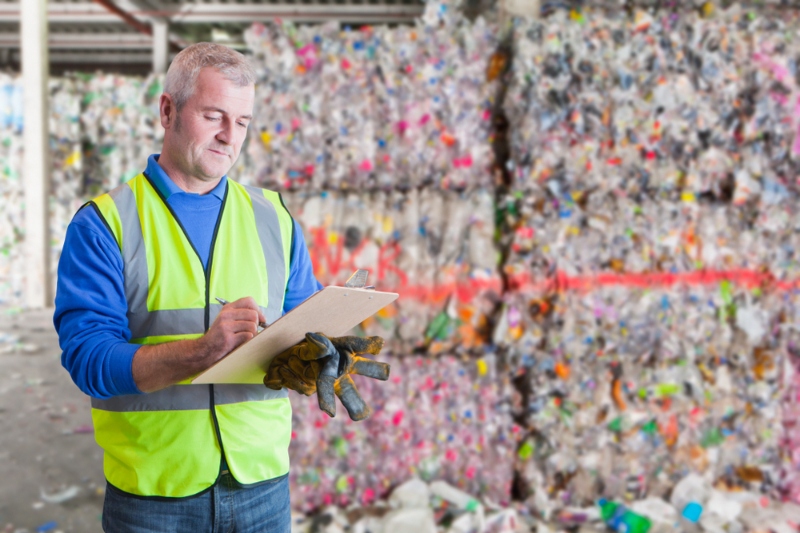 Delay to EPR will create 'vacuum of uncertainty' for councils
04/03/2022
Councils will be forced to award waste management contracts in a 'vacuum of uncertainty' following the delay to the introduction of extended producer responsibility (EPR), the Local Authority Recycling Advisory Committee (LARAC) has warned.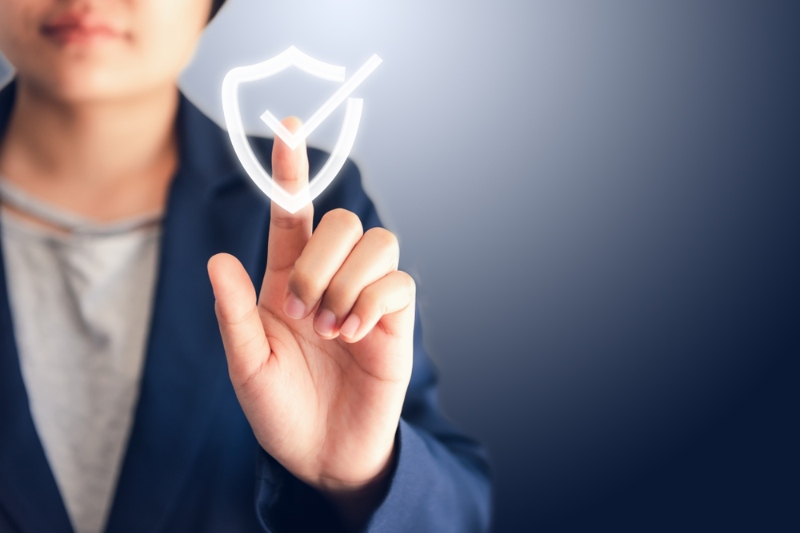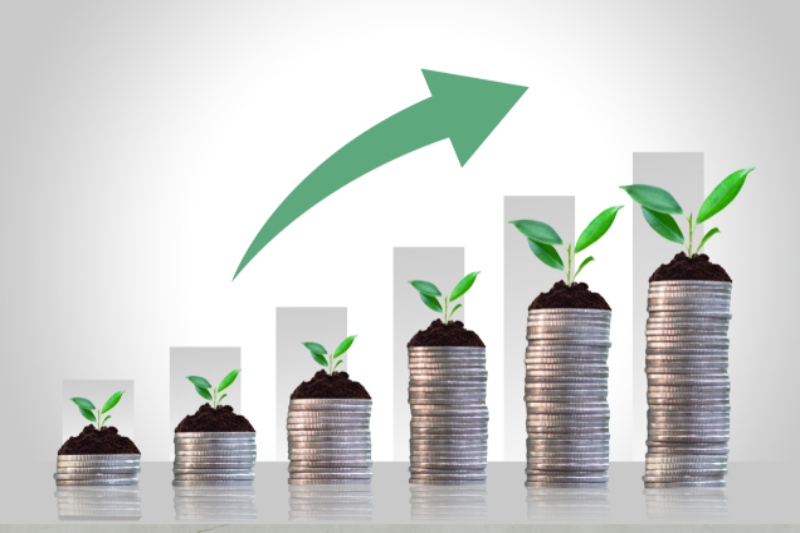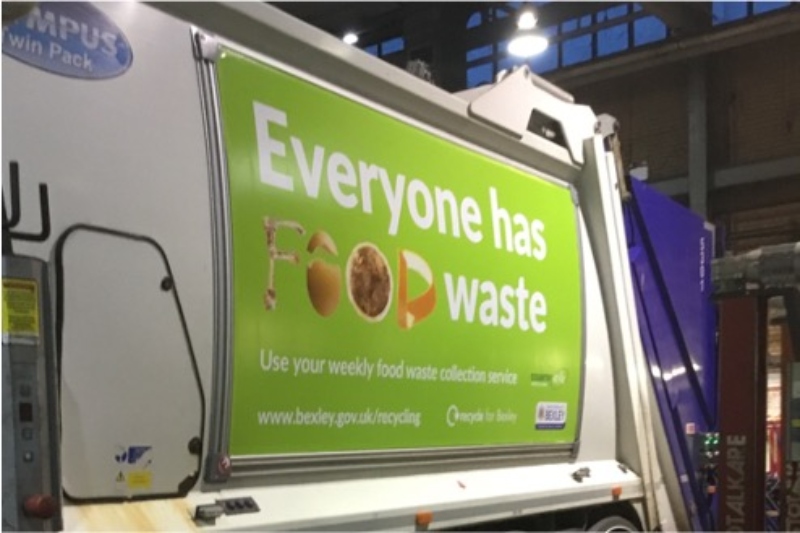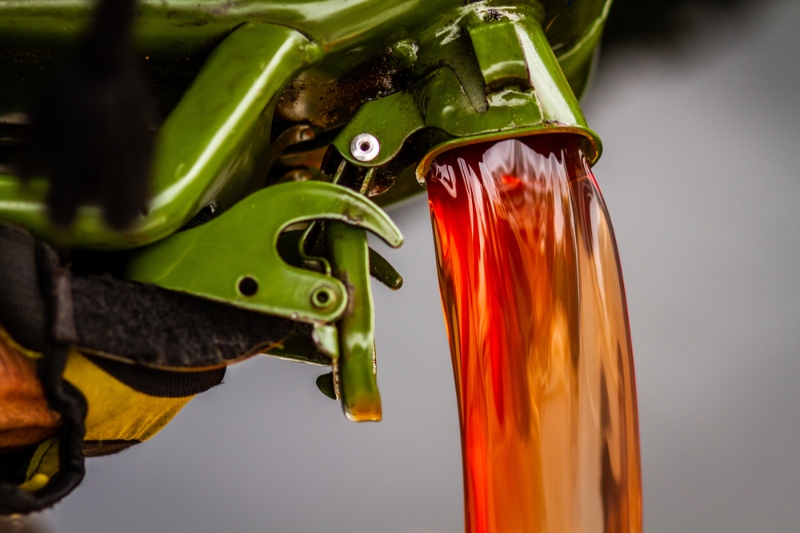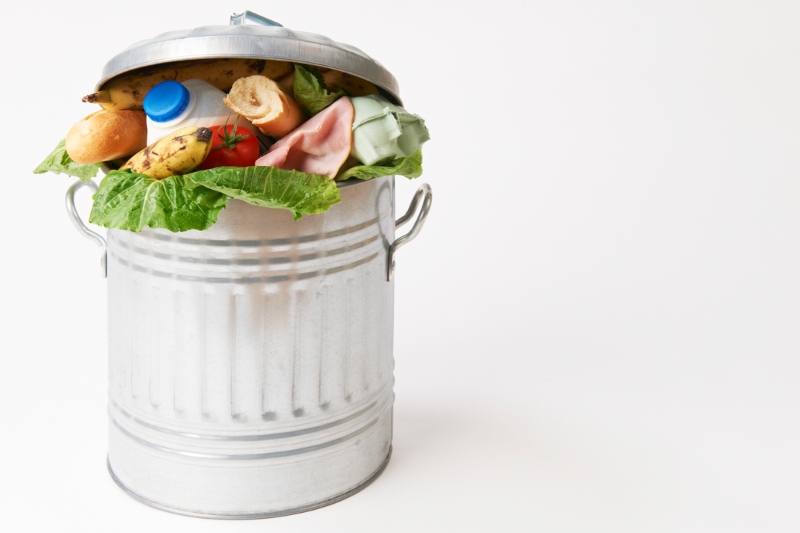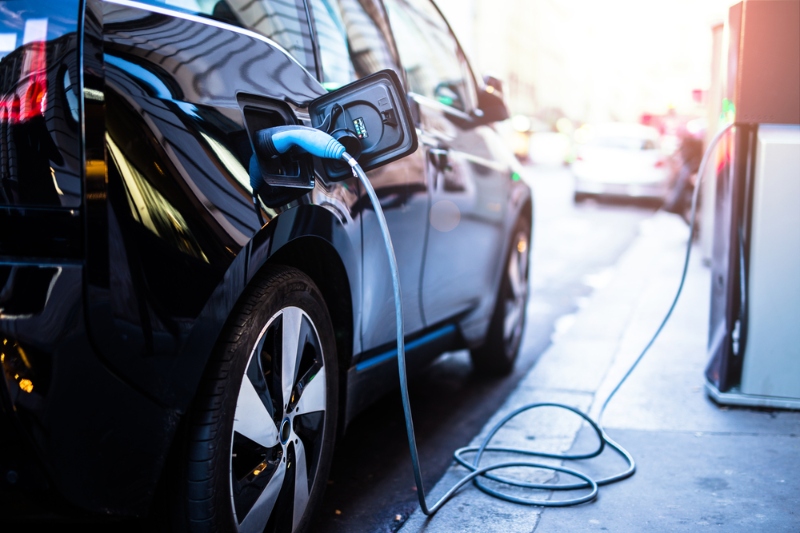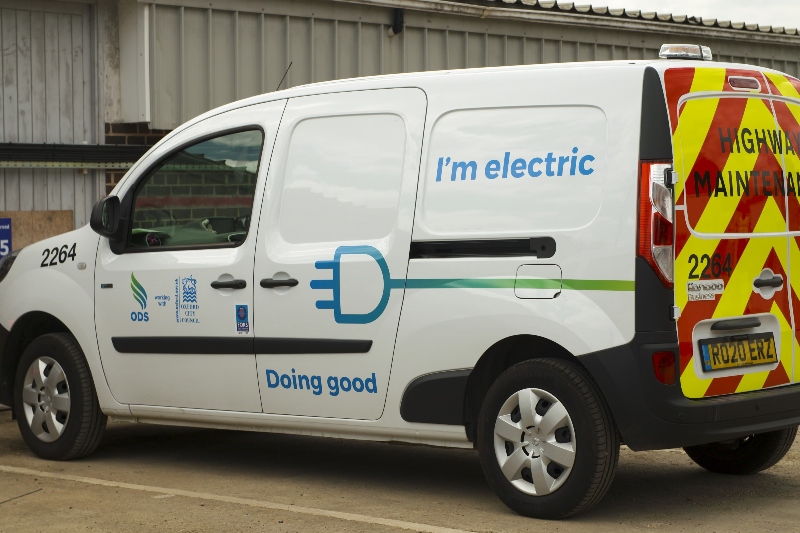 ODS partners with Webfleet Solutions
01/03/2022
Urban infrastructure maintenance providers Oxford Direct Services (ODS) has teamed up with telematics specialist Webfleet Solutions to support a trailblazing fleet electrification project for Oxford City Council.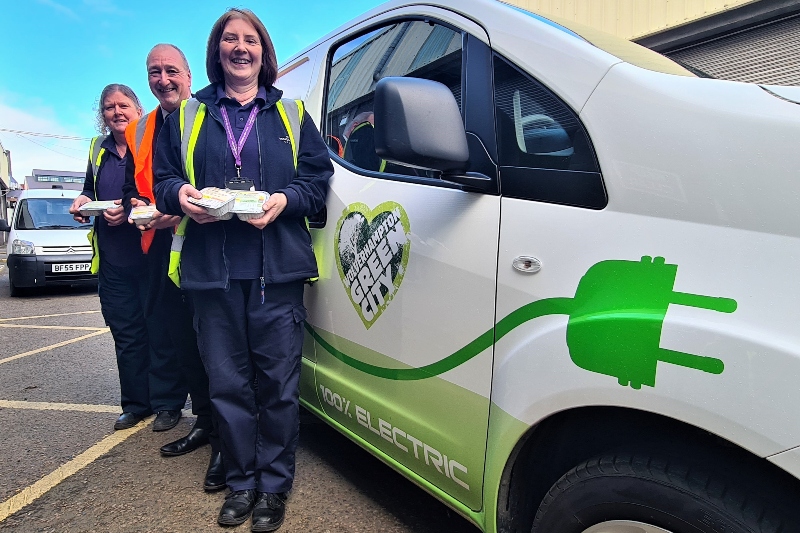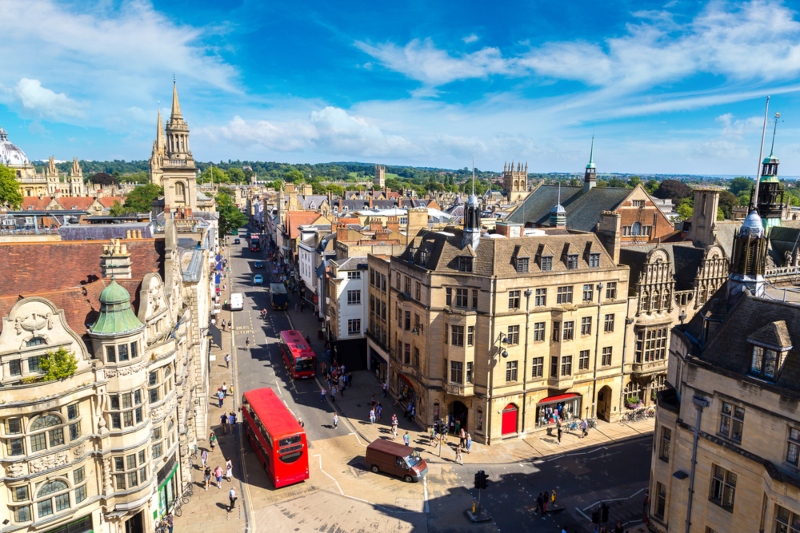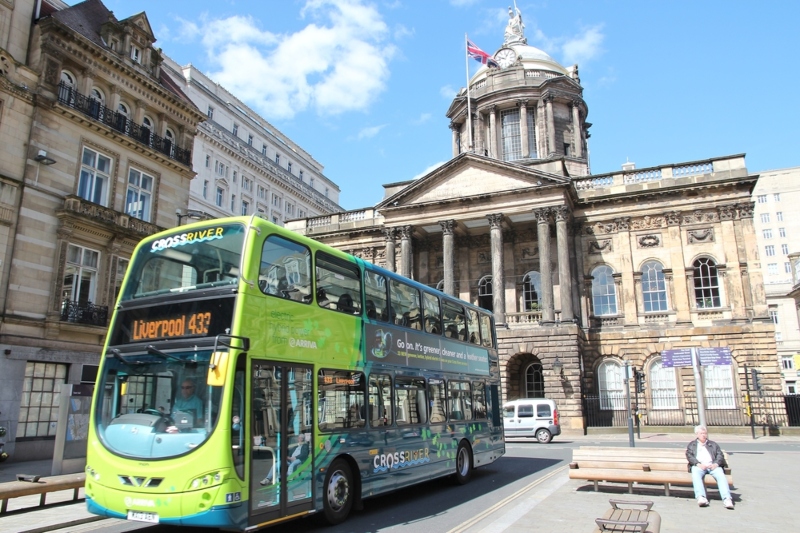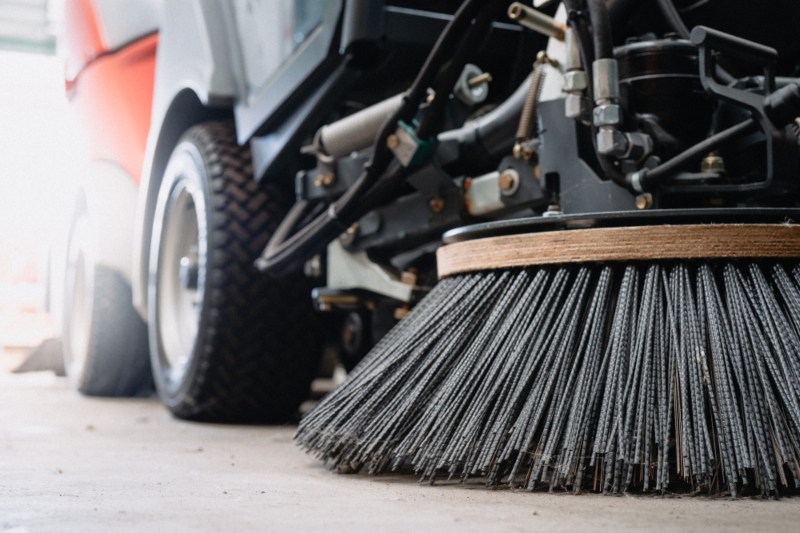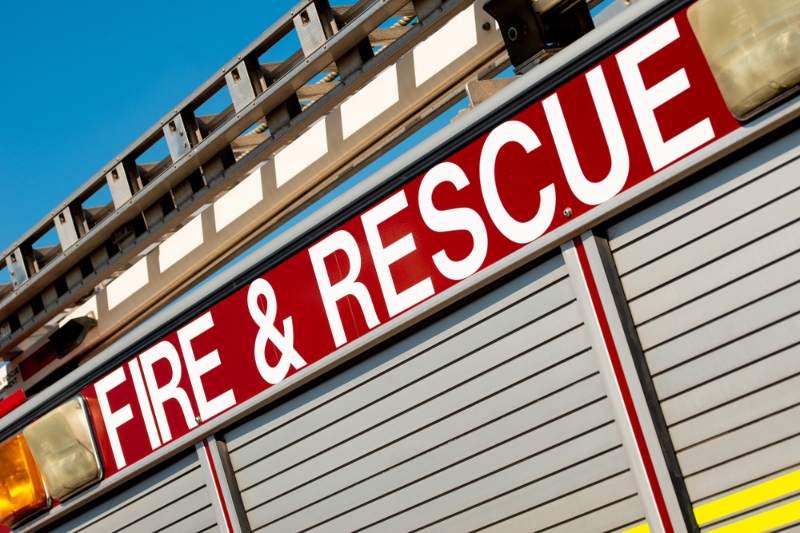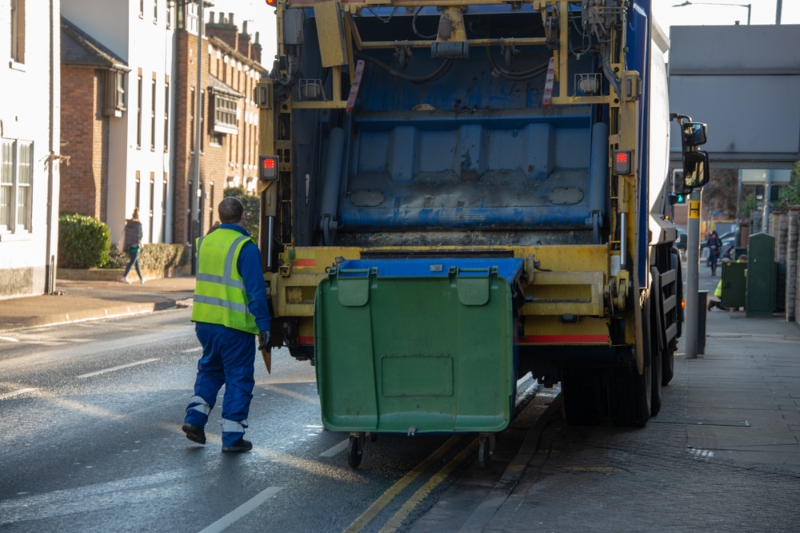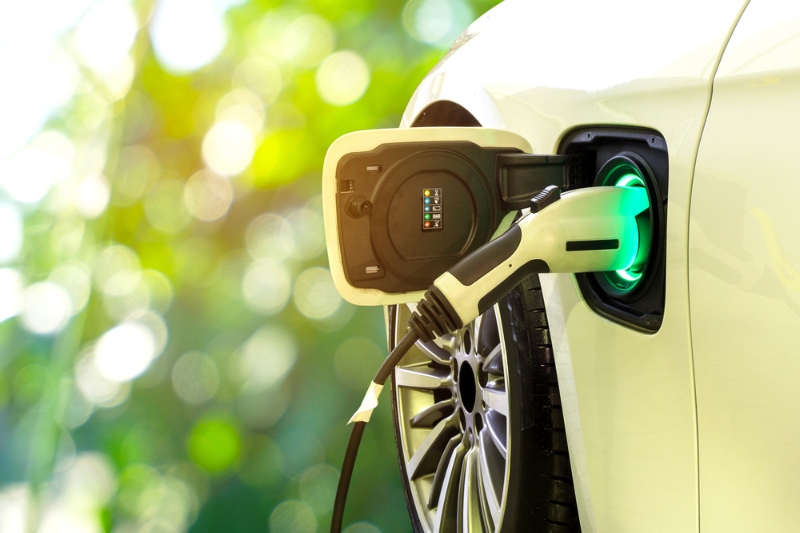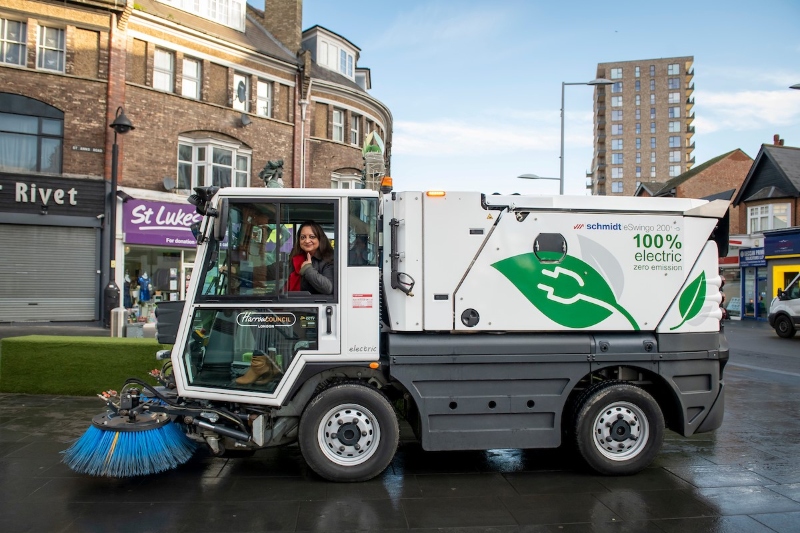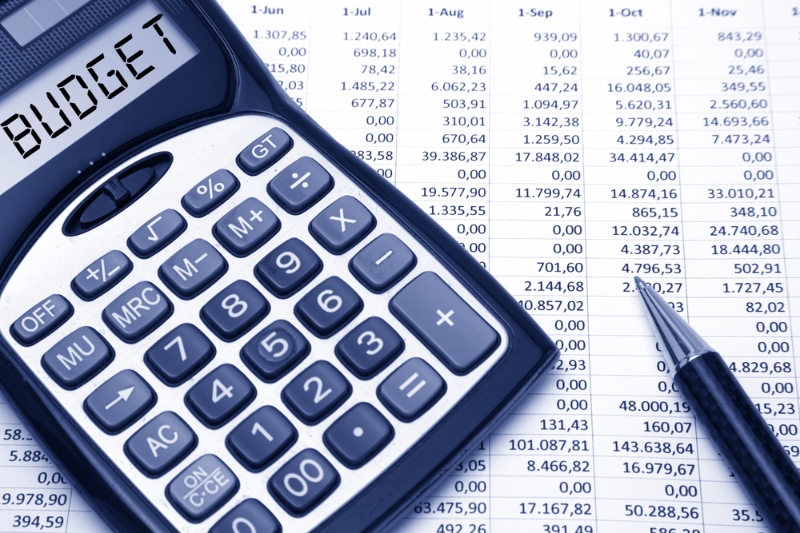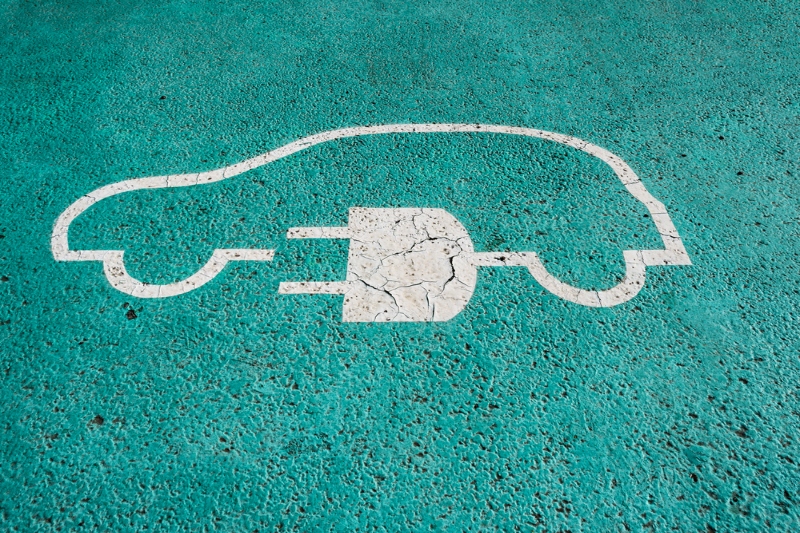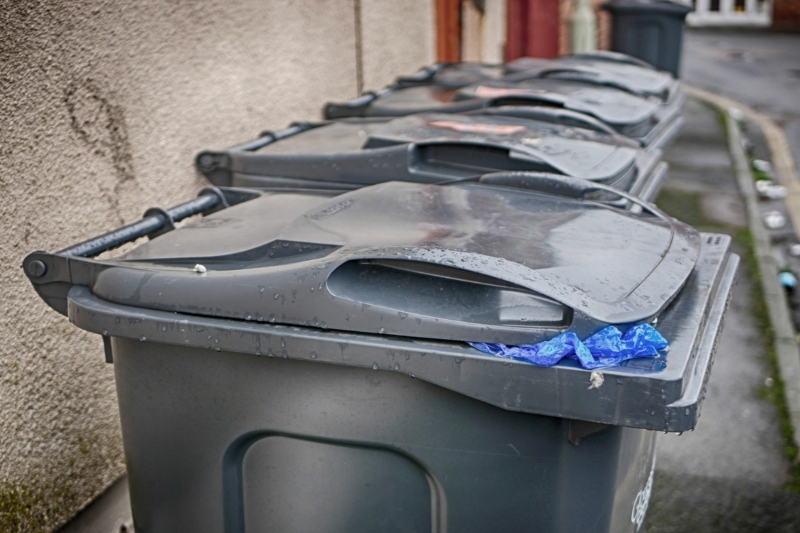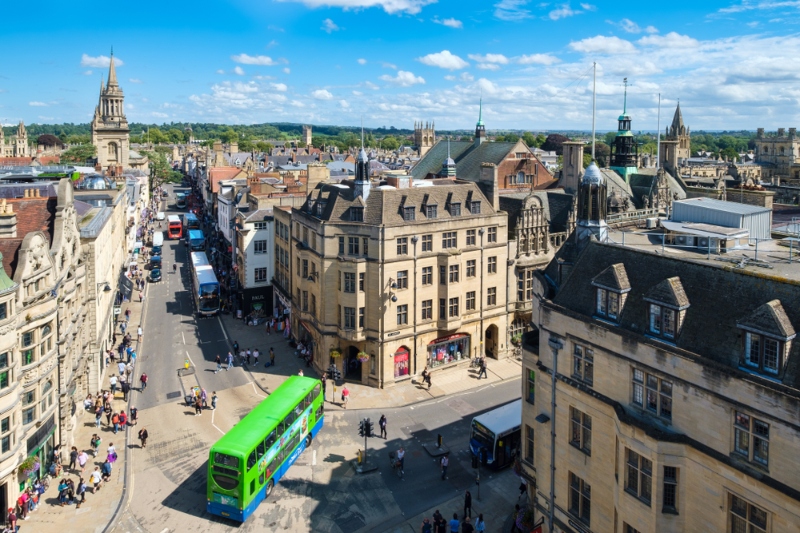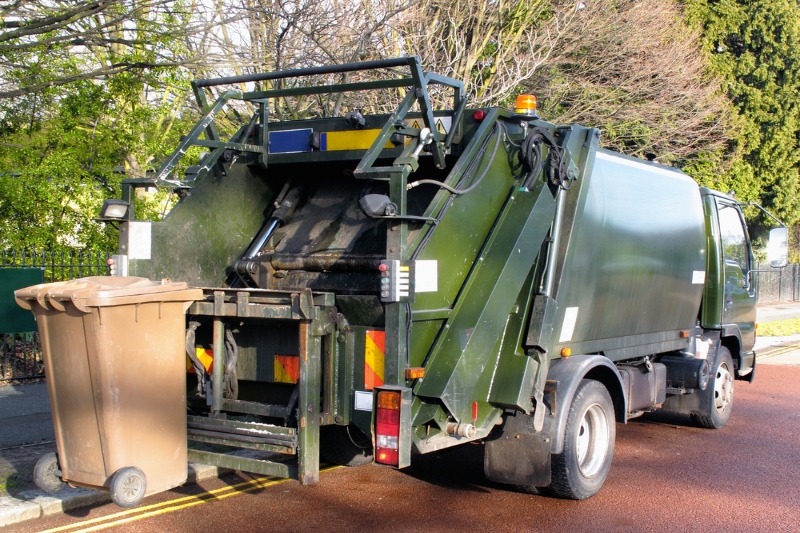 HGV registrations increase by over 12%
17/02/2022
New heavy goods vehicle (HGV) registrations rose by 12.9% year-on-year in 2021, according to new figures released today by the Society of Motor Manufacturers and Traders (SMMT).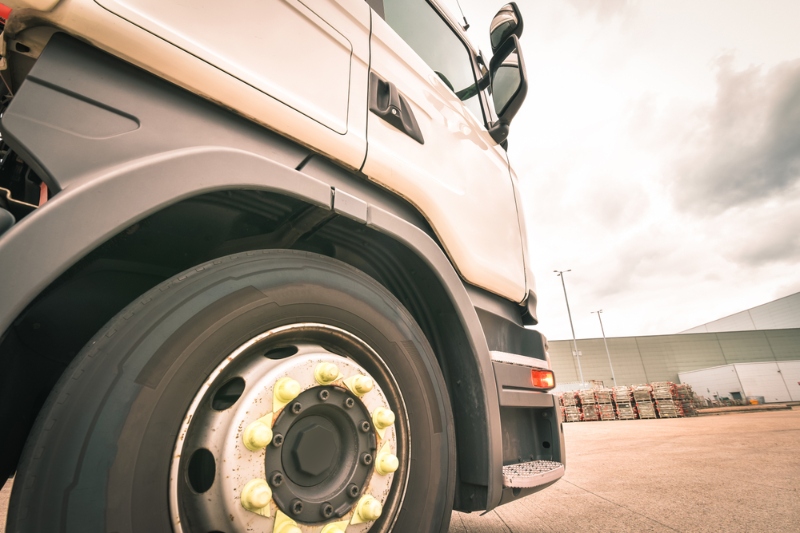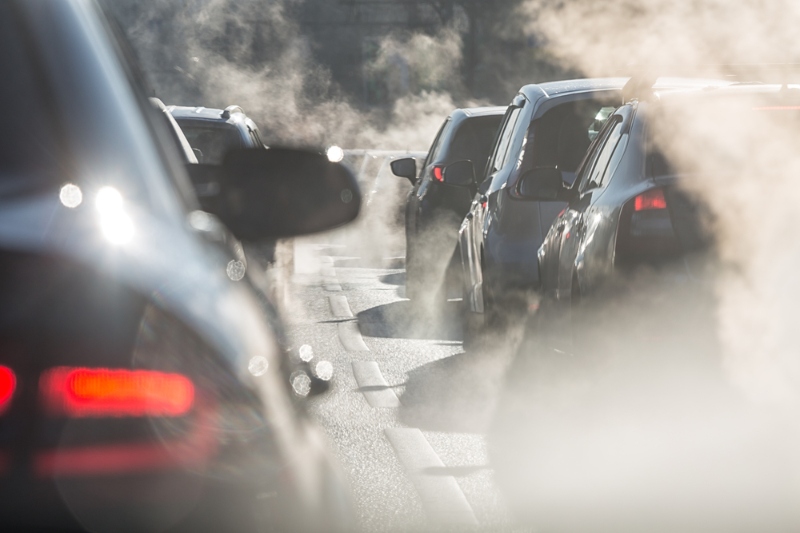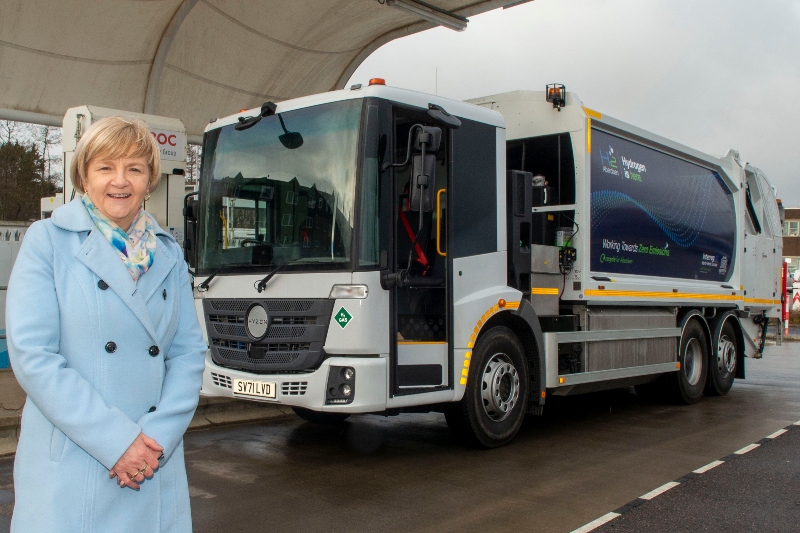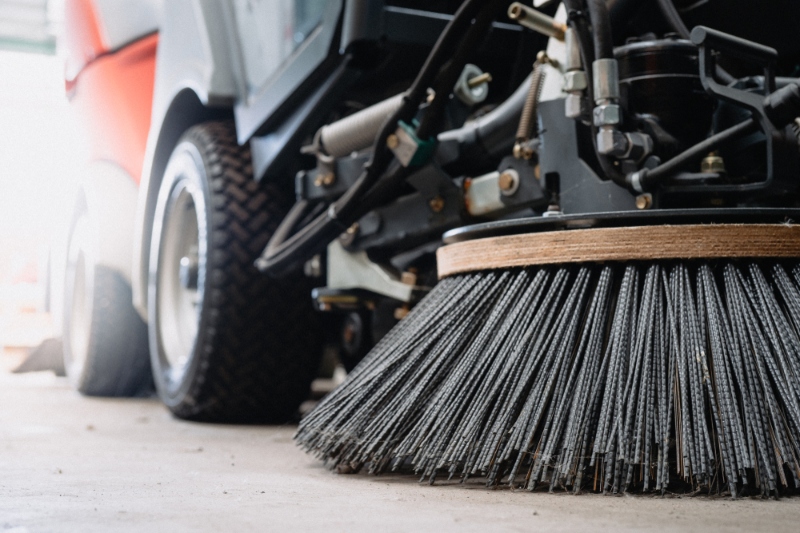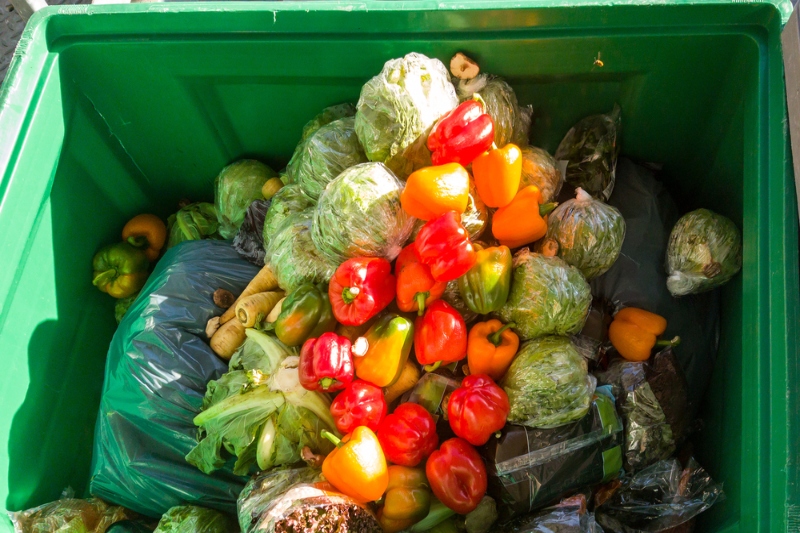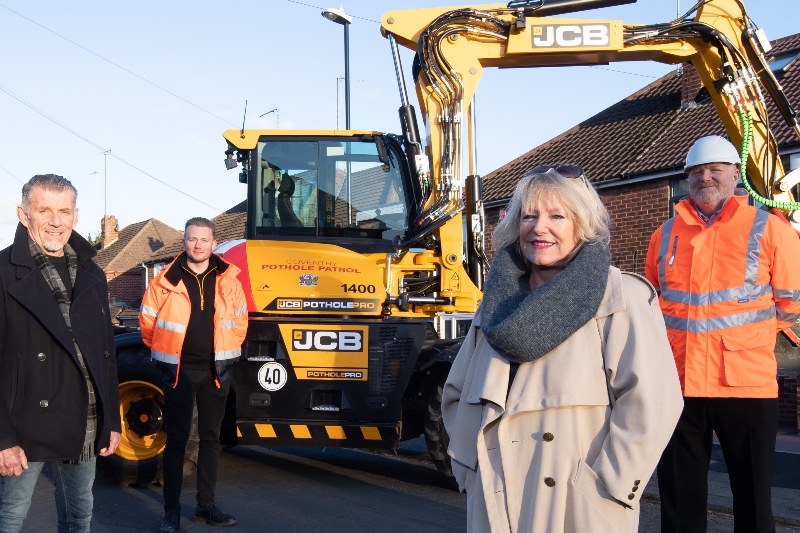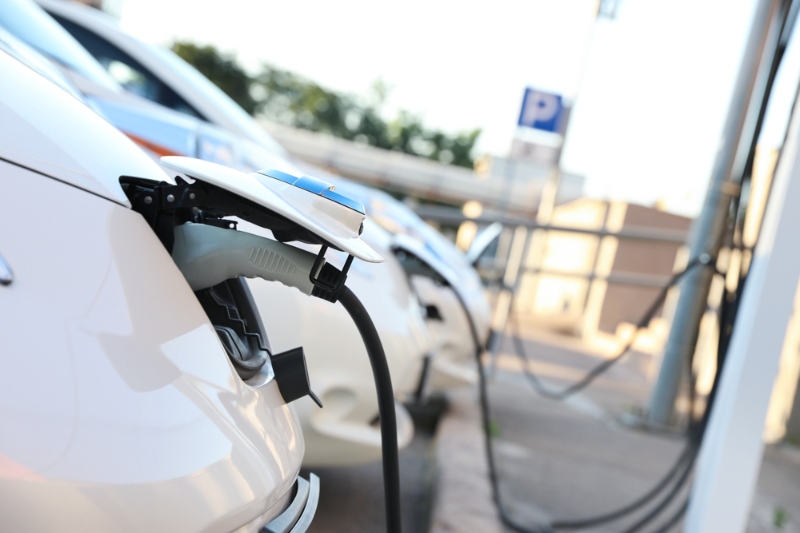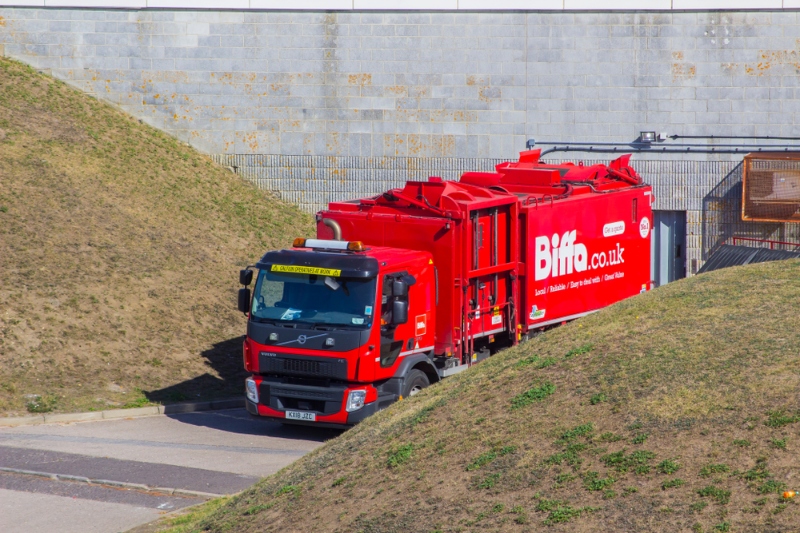 Swale council trials first electric RCV
15/02/2022
The residents of Swale have been able to witness the borough's first electric refuse collection vehicle collecting their refuse, recycling and garden waste.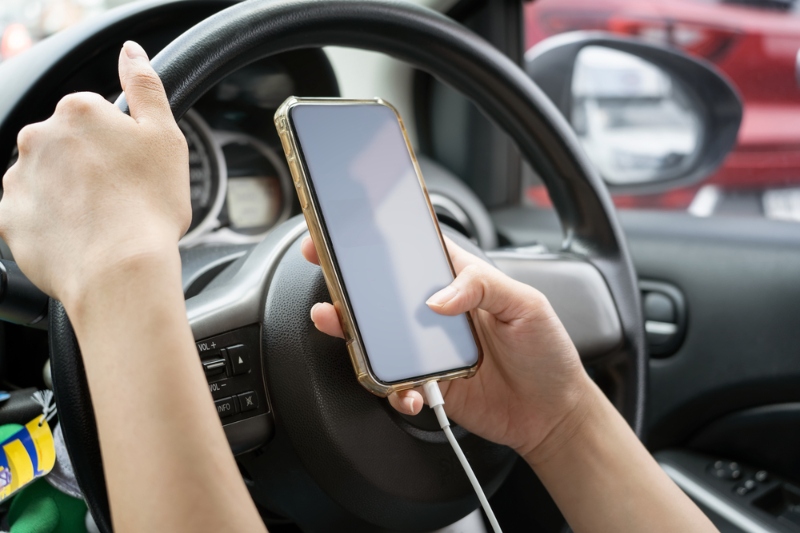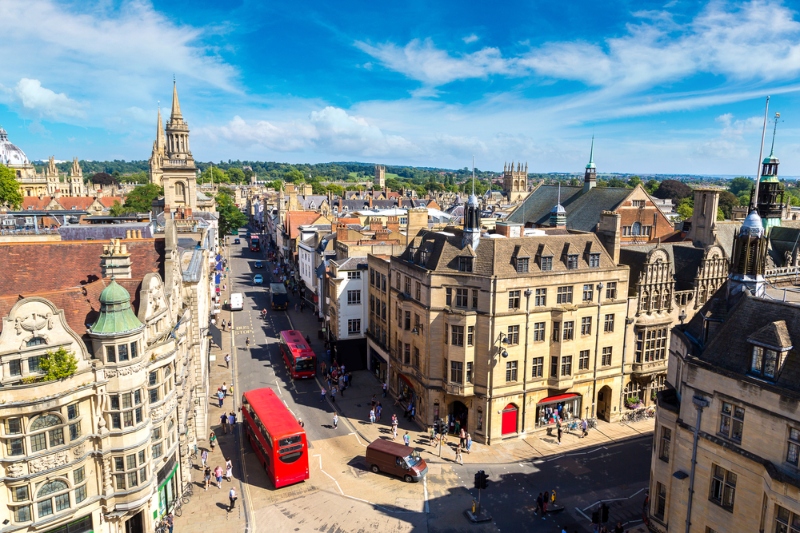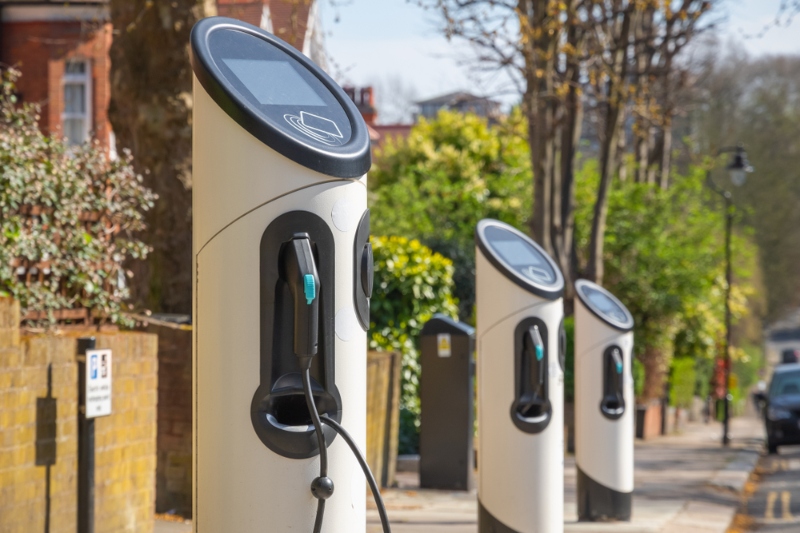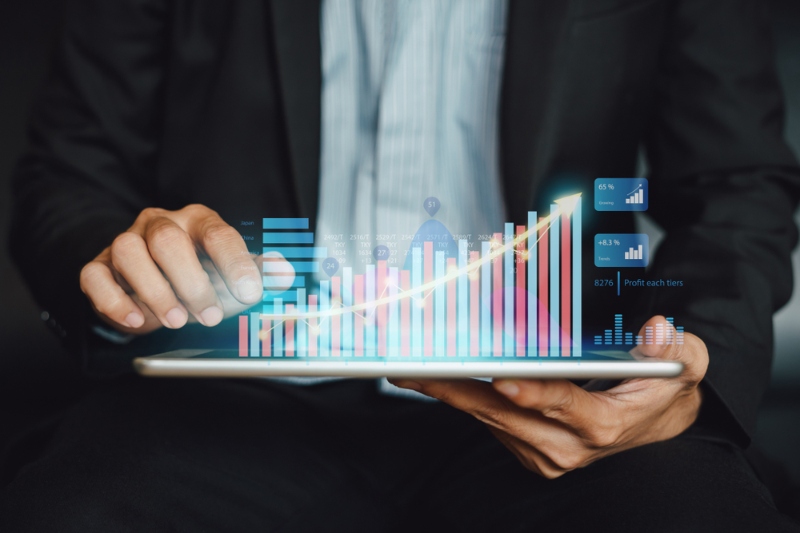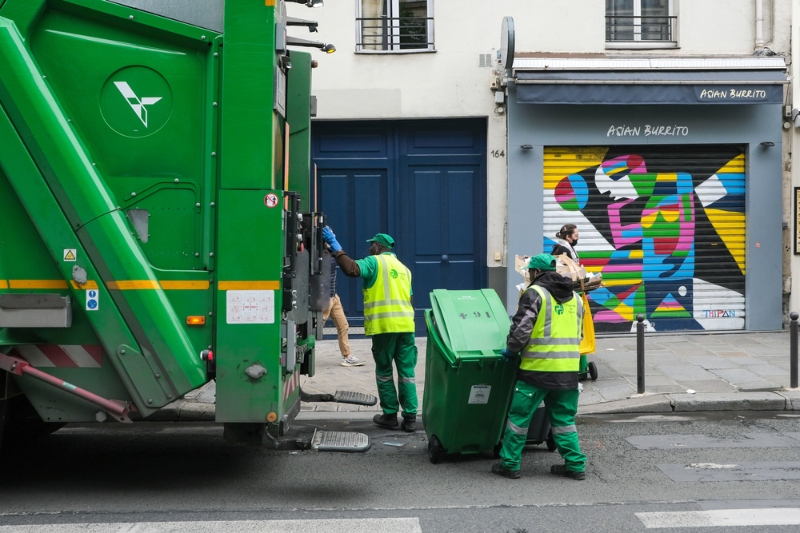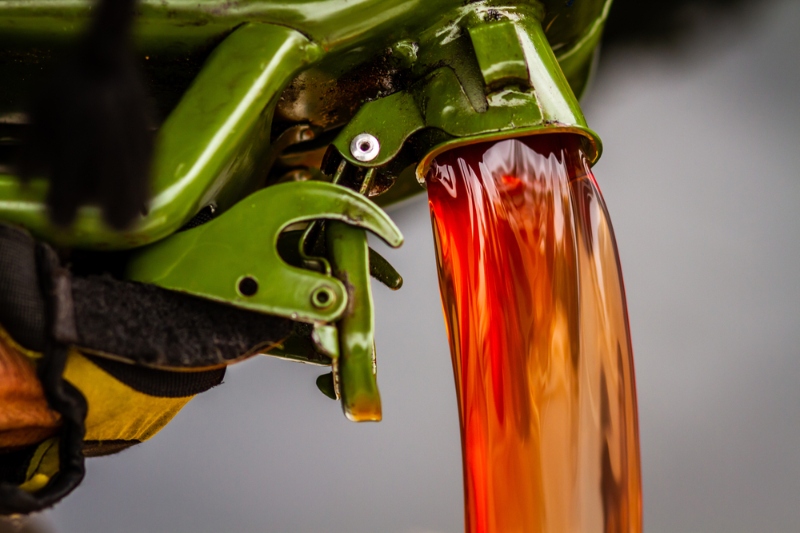 Ban on red diesel 'ill-conceived'
08/02/2022
Plans to end the red diesel exemption for several industry sectors will impact on the UK's cost of living crisis and threaten the journey towards net zero, resource managers say.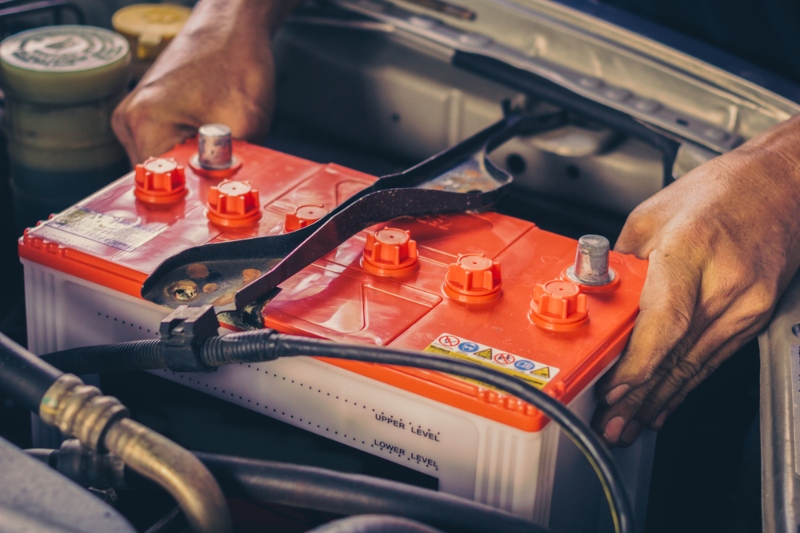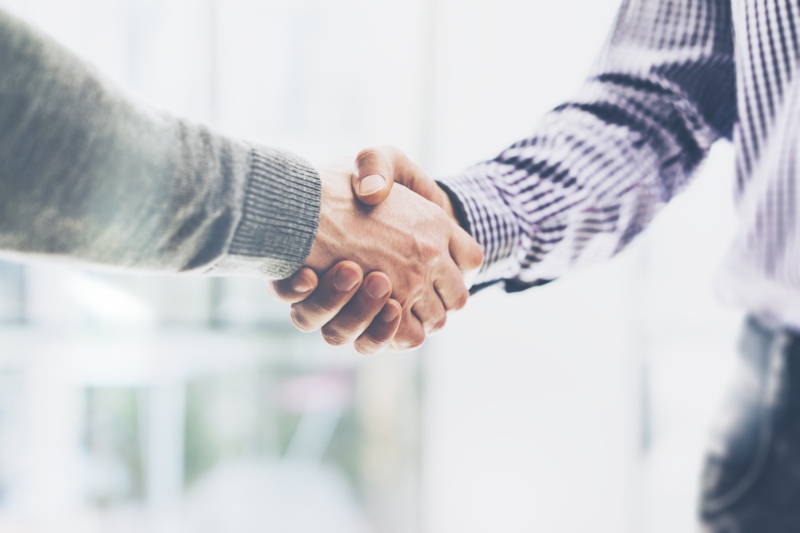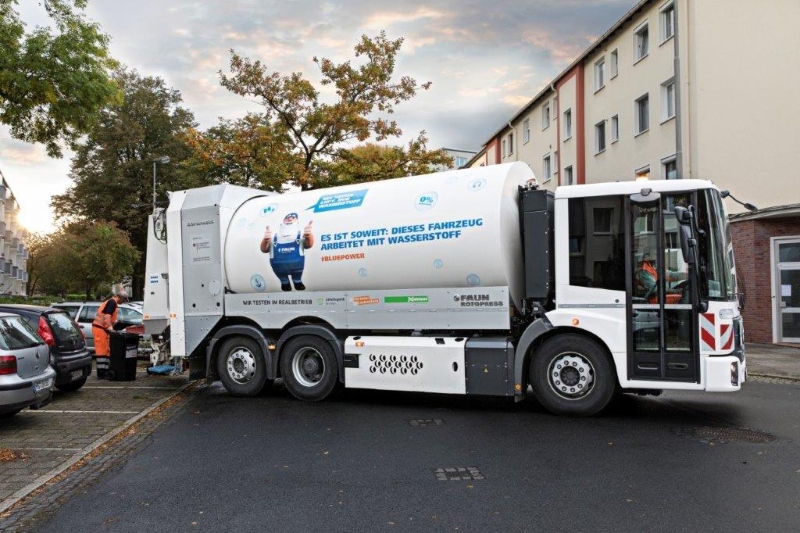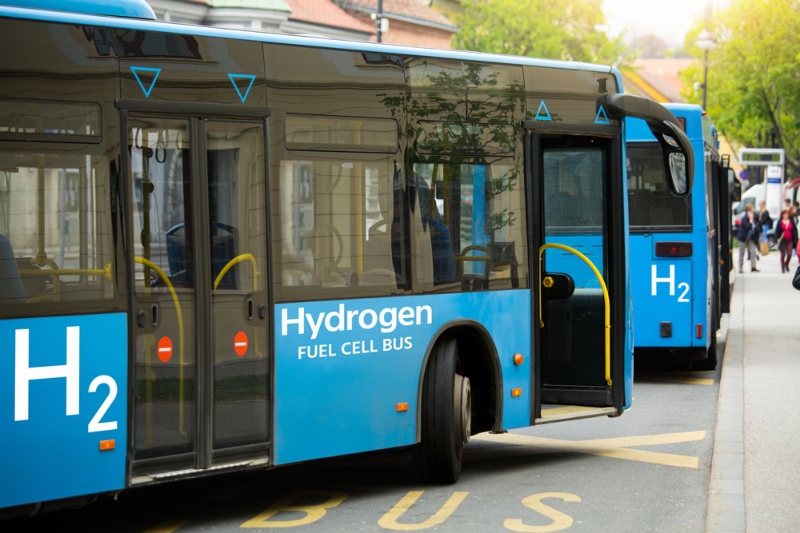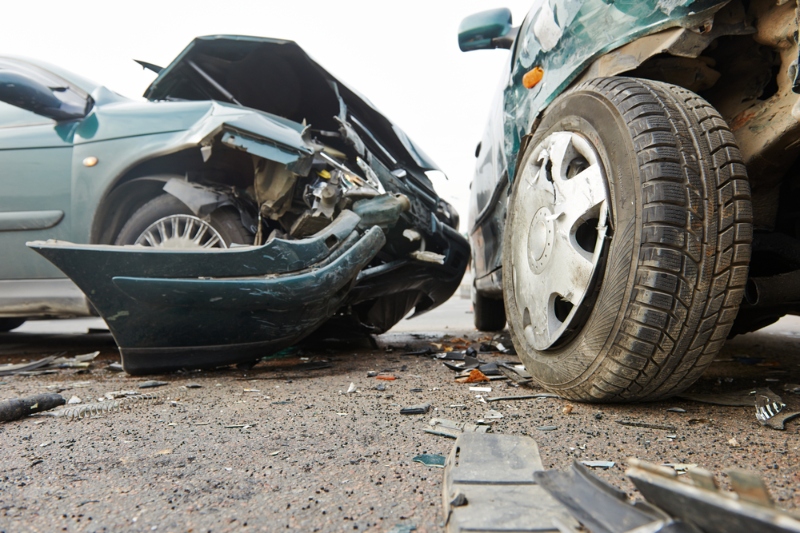 Shapps urged to adopt vehicle safety measures
02/02/2022
Six Former transport ministers have written to the current transport secretary Grant Shapps urging the Government to adopt new vehicle safety measures to help 'reduce deaths and injuries' on UK roads.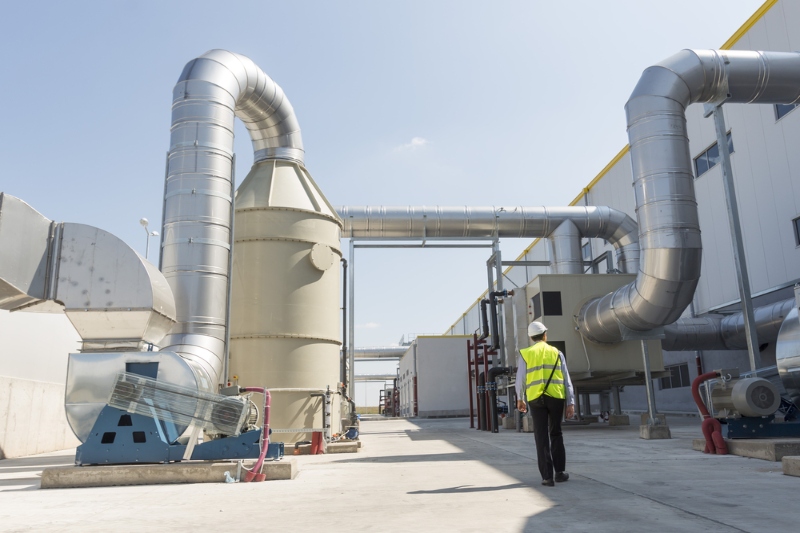 TotalEnergies and Veolia sign biomethane deal
02/02/2022
Energy provider TotalEnergies and Veolia, a leading waste management company, have signed an agreement to produce biomethane from the latter's waste and water treatment facilities.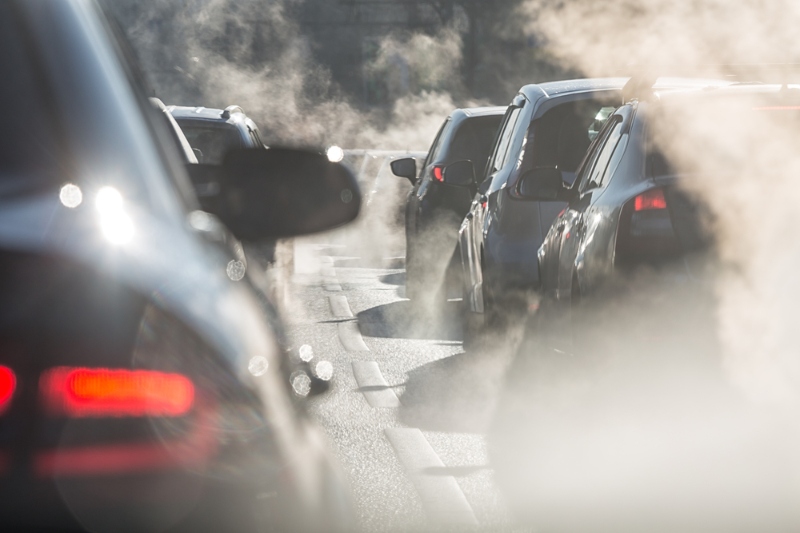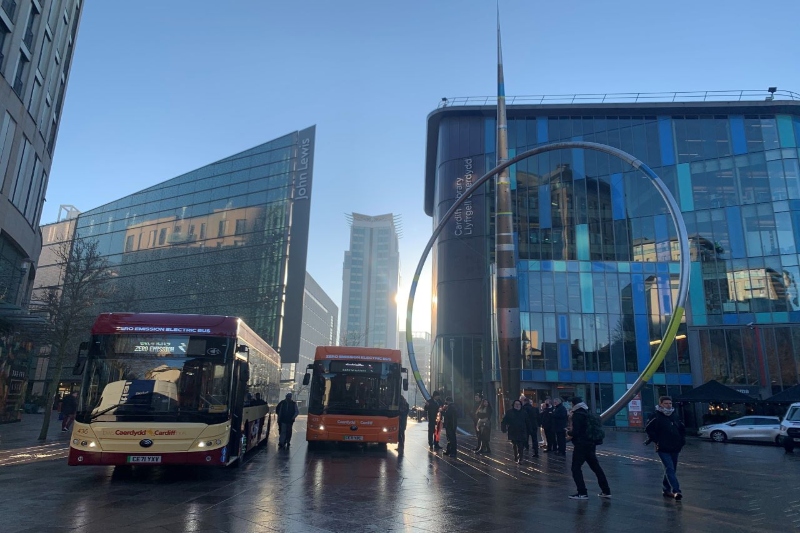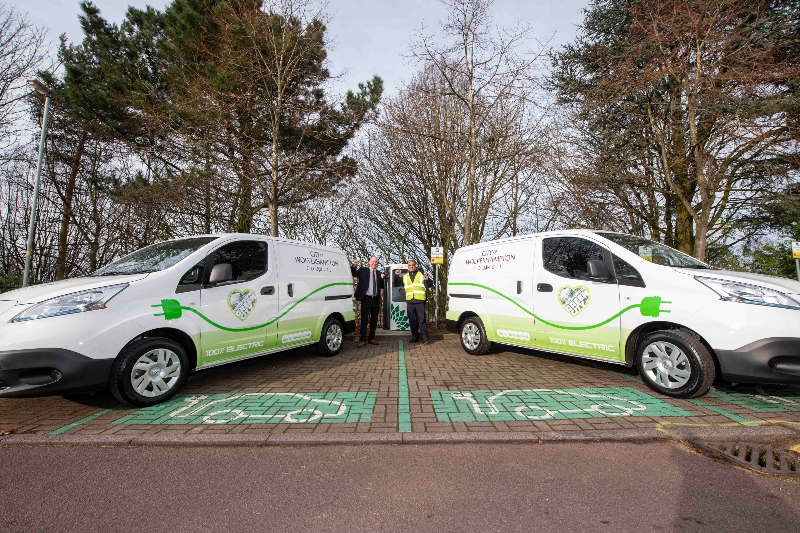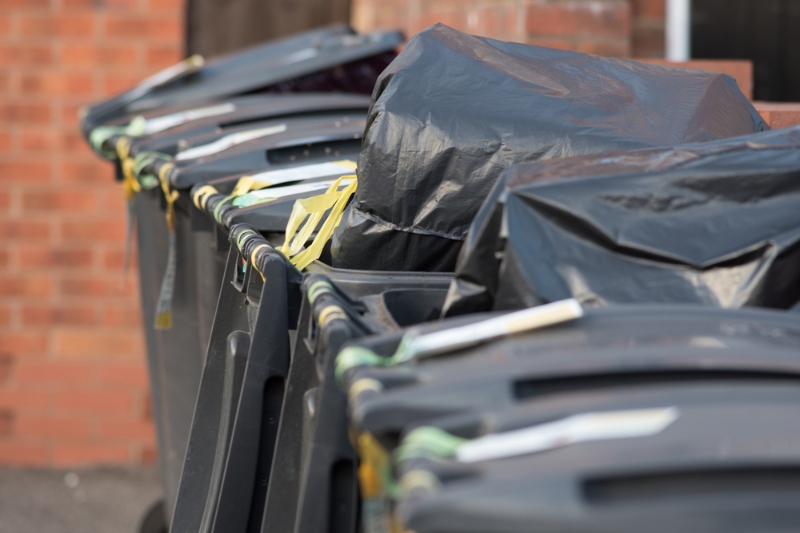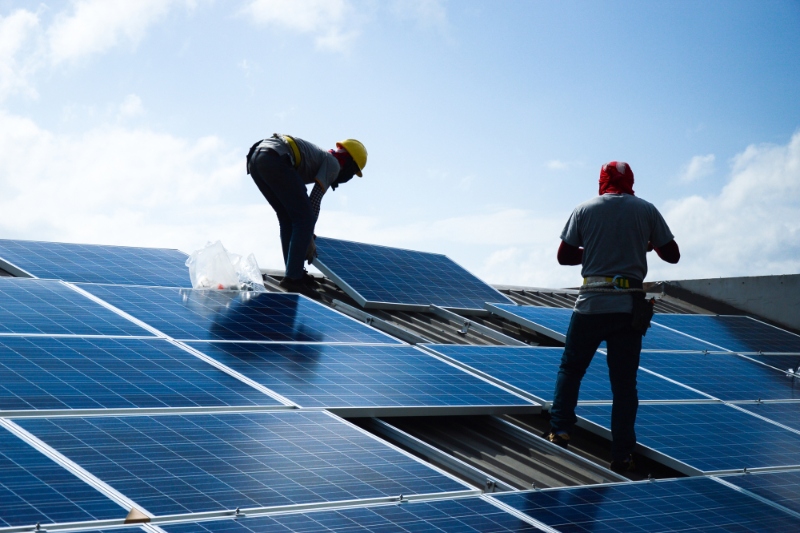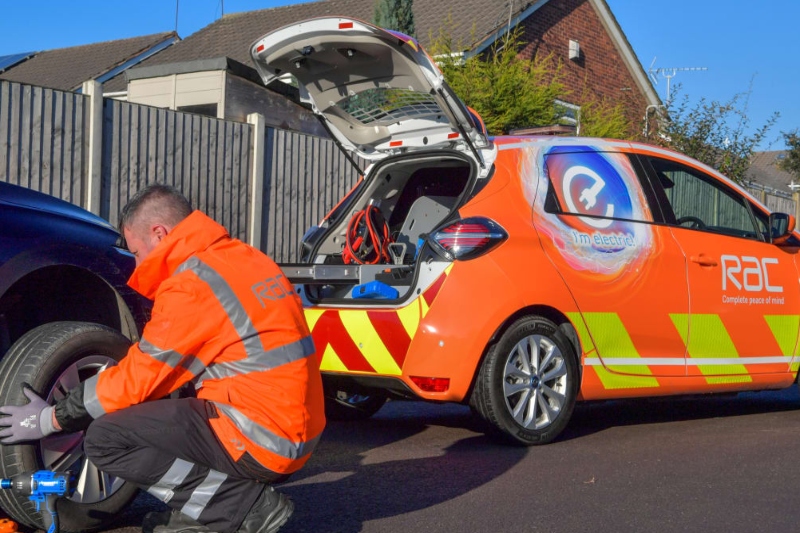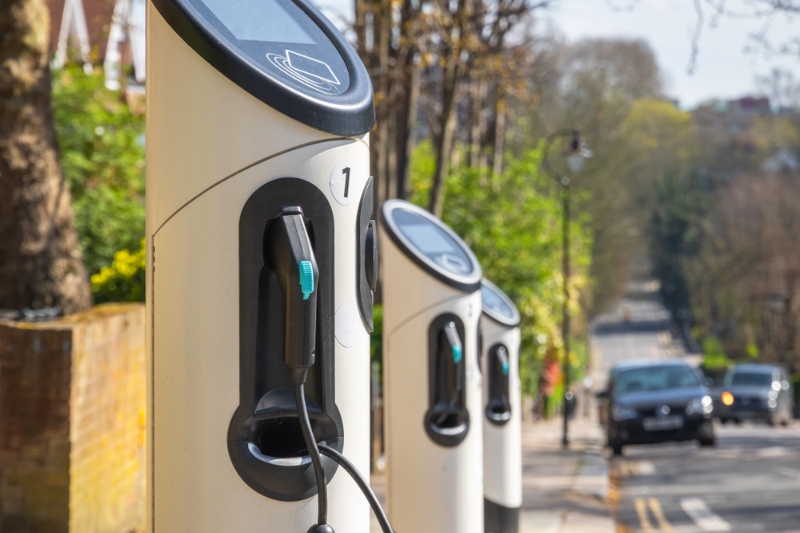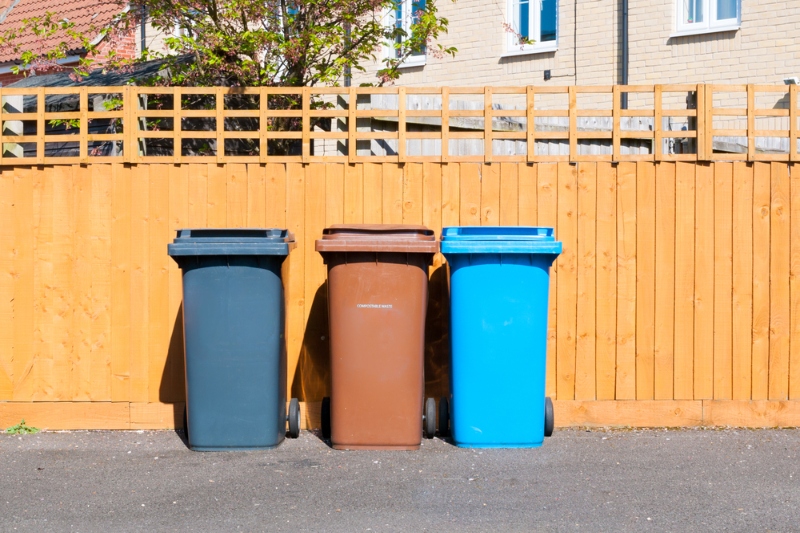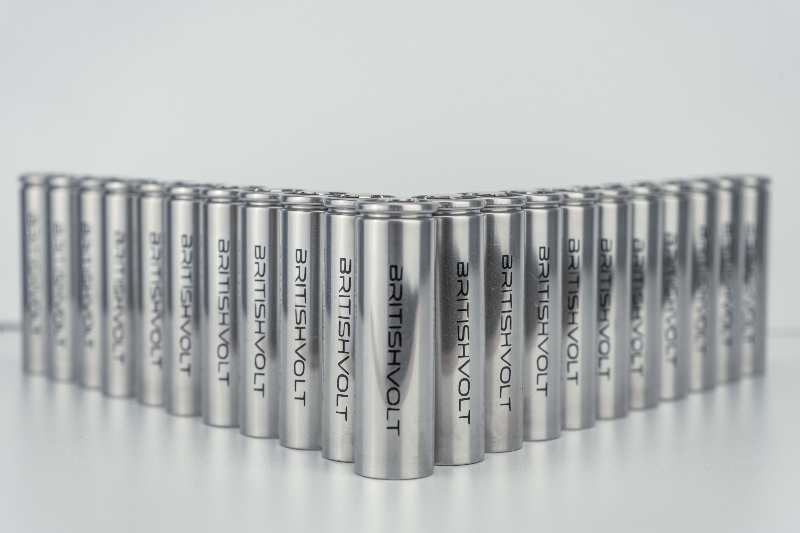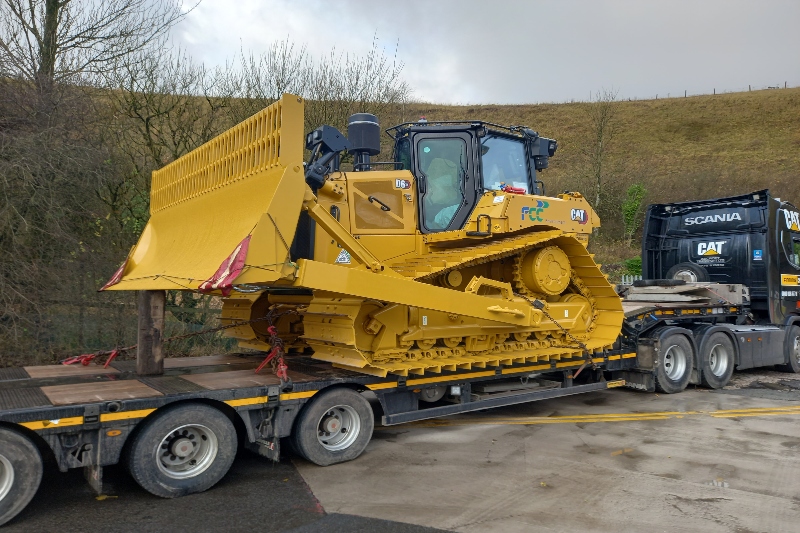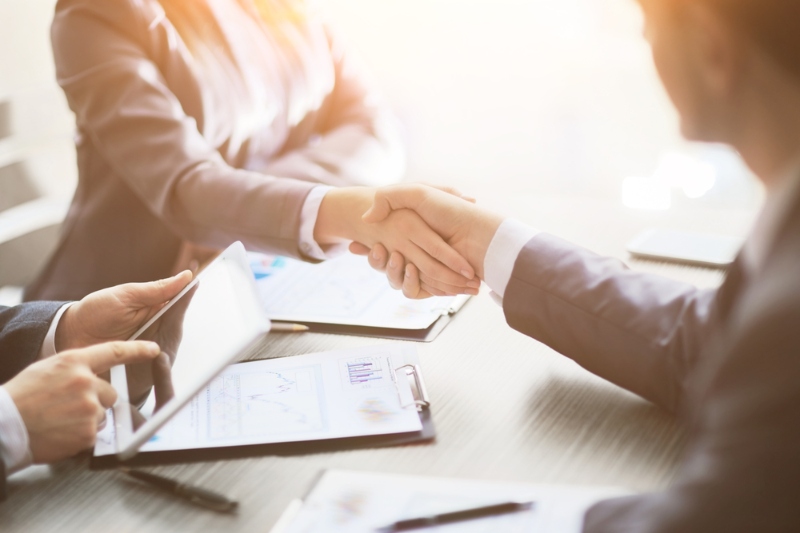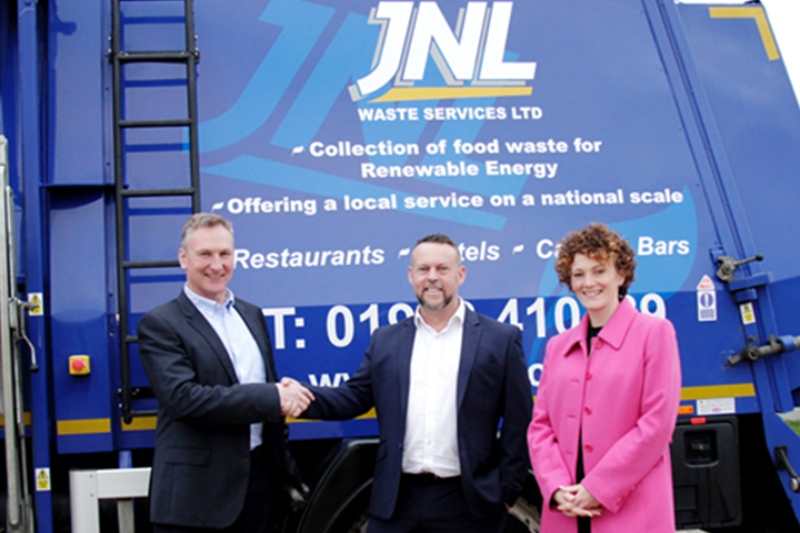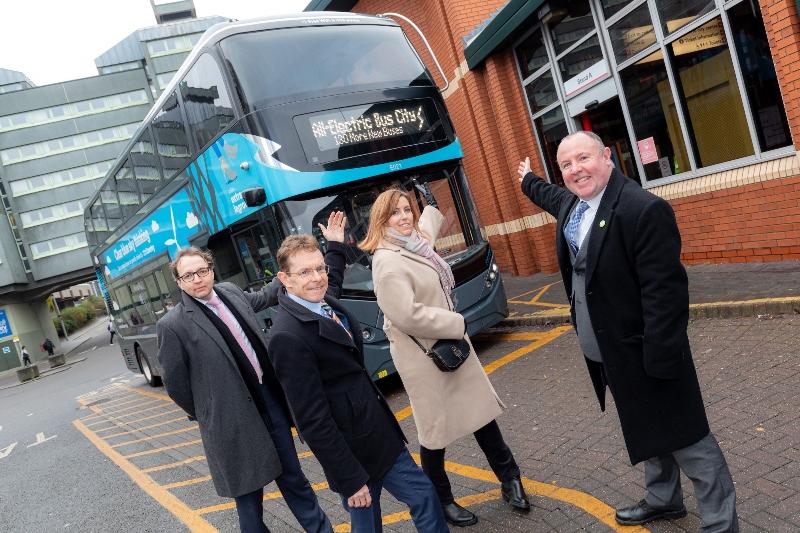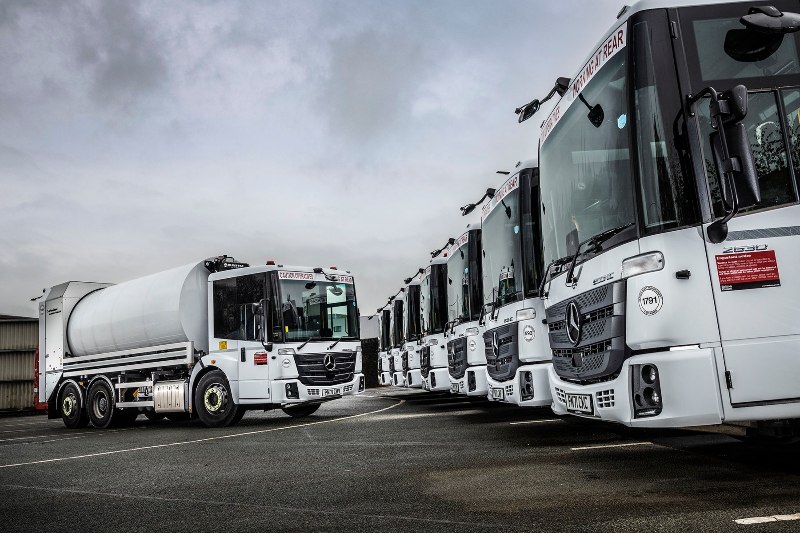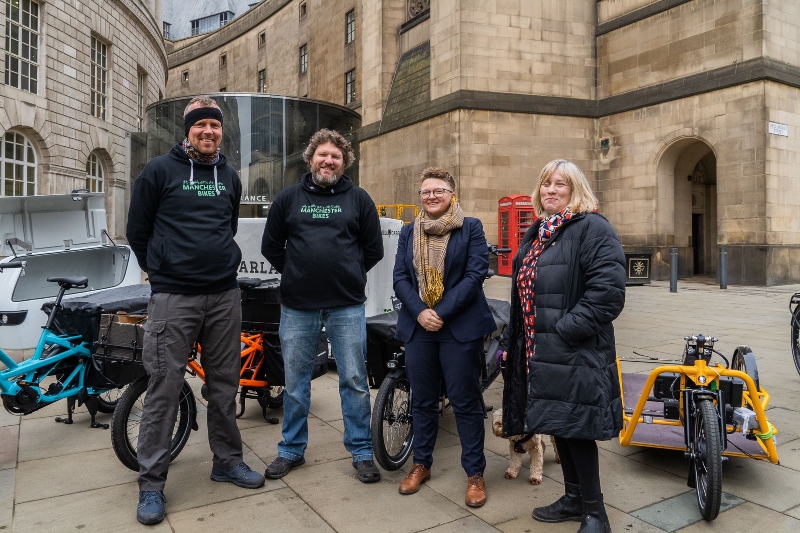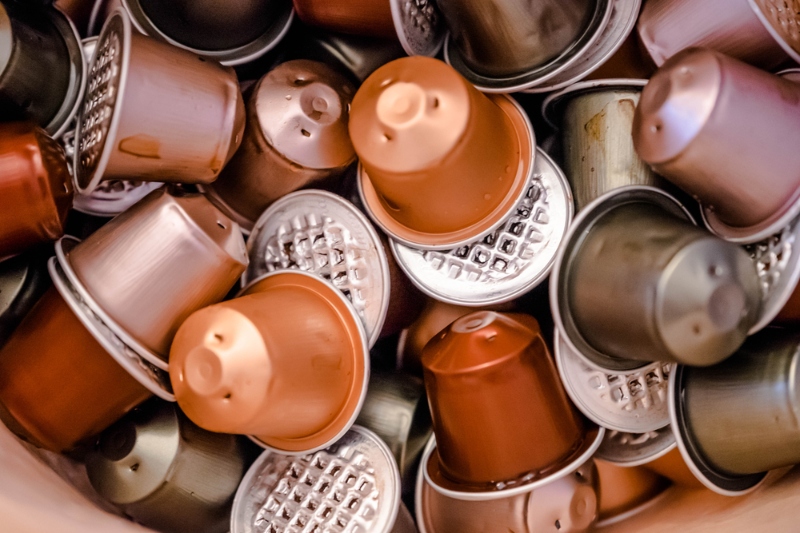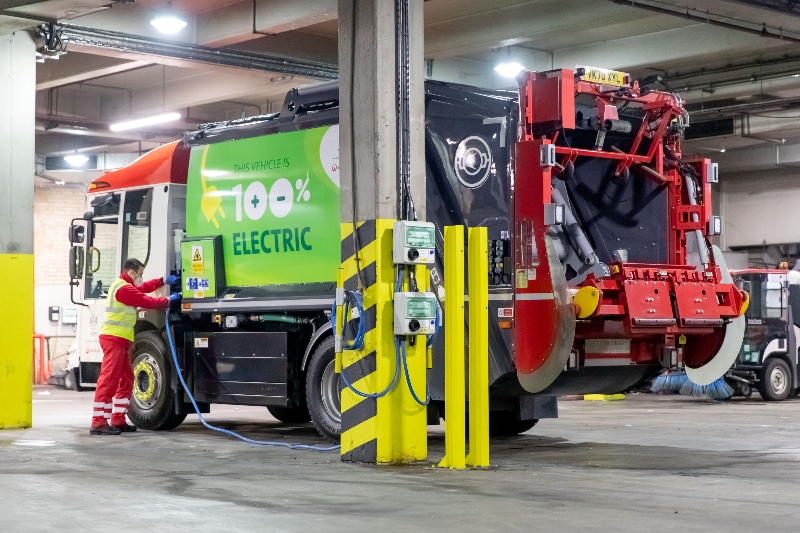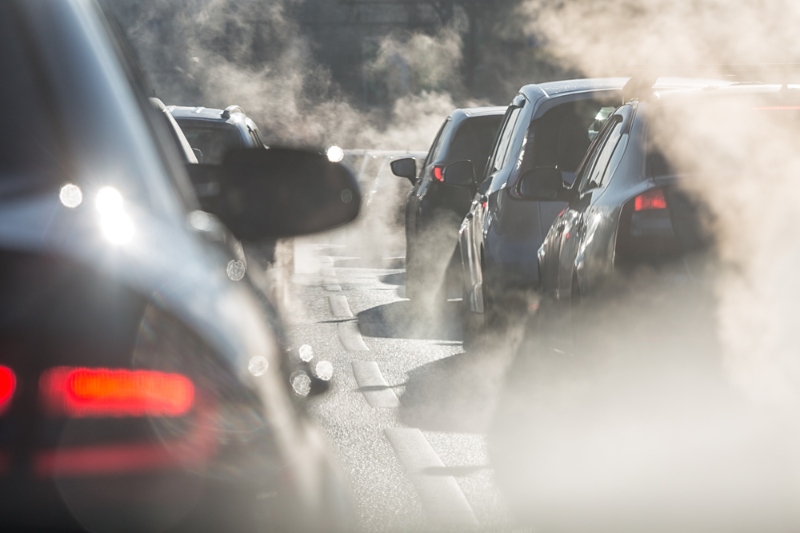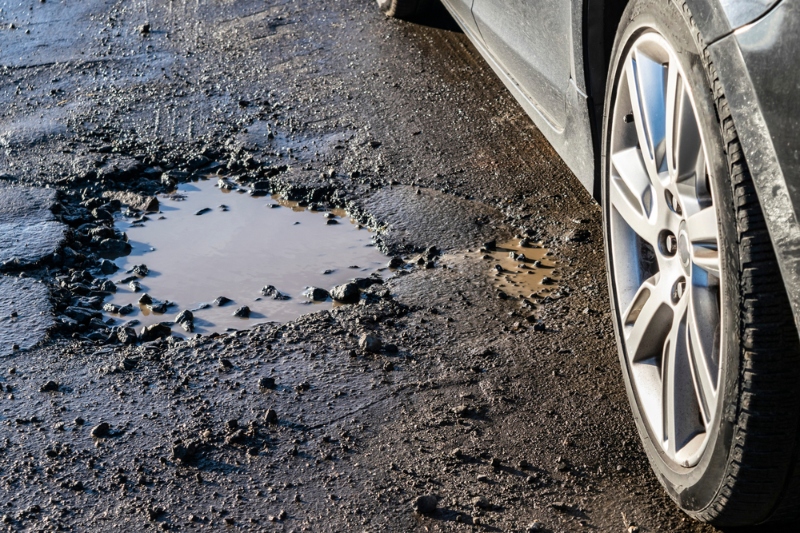 Pothole breakdowns hit record high
14/01/2022
RAC's patrols attended over 10,000 pothole-related breakdowns last year – the equivalent of 27 every single day and the highest annual total since 2018.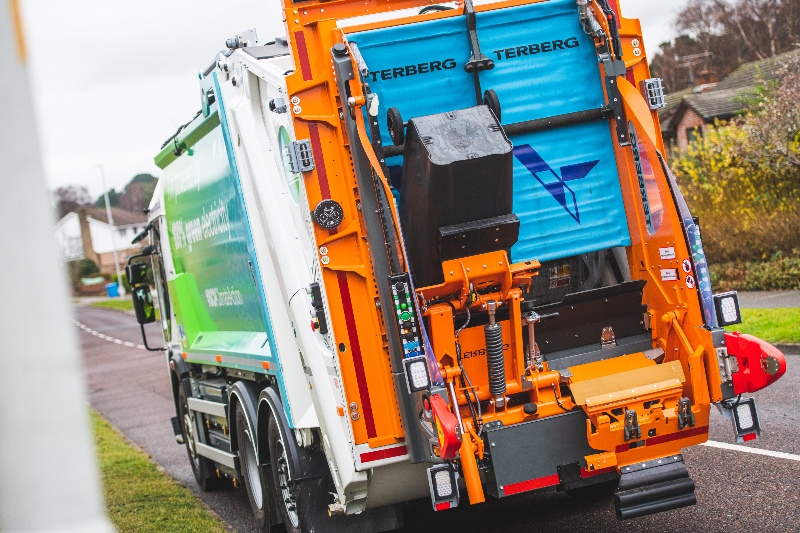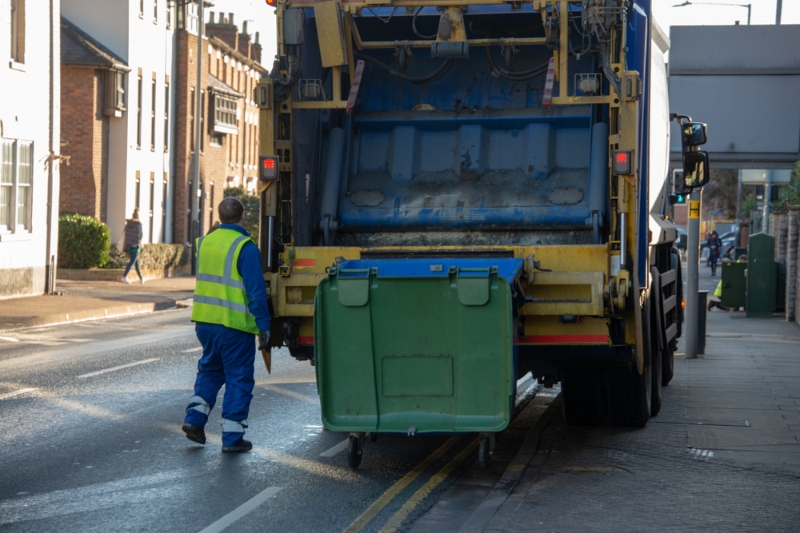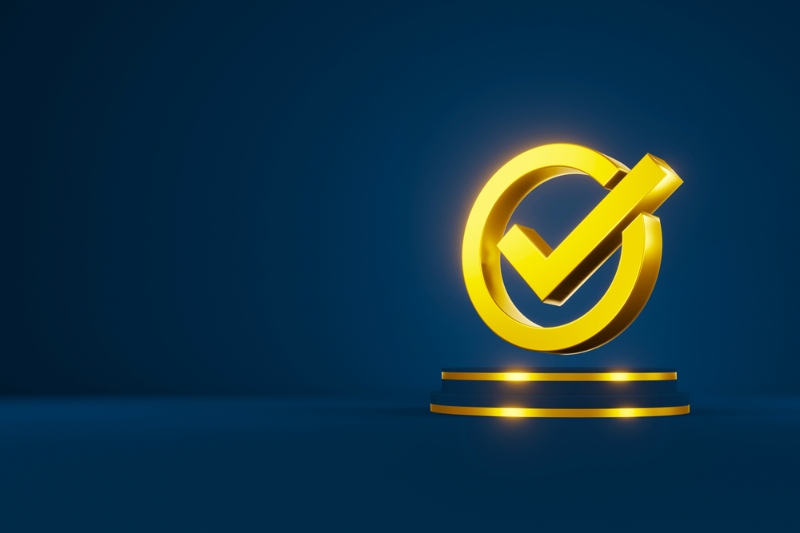 LondonEnergy awarded FORS Gold
07/01/2022
Resource management company LondonEnergy Ltd has once again been awarded a FORS Gold award for maintaining a high level of quality within its fleet operations.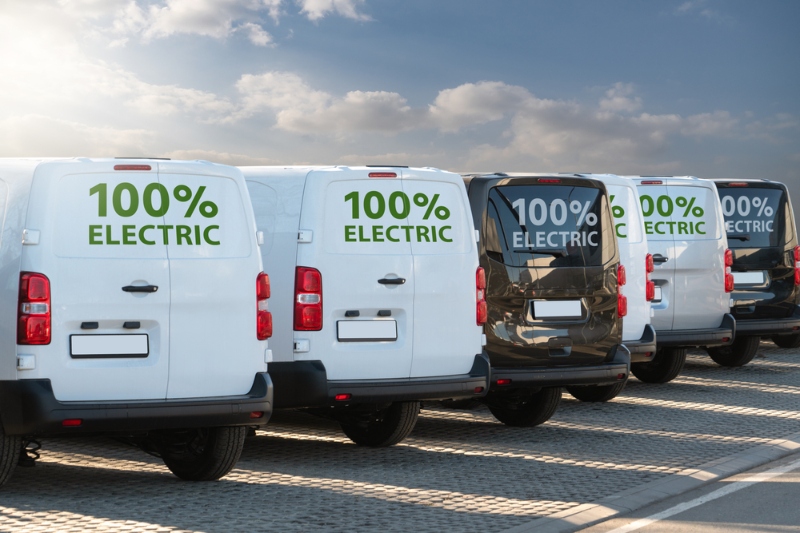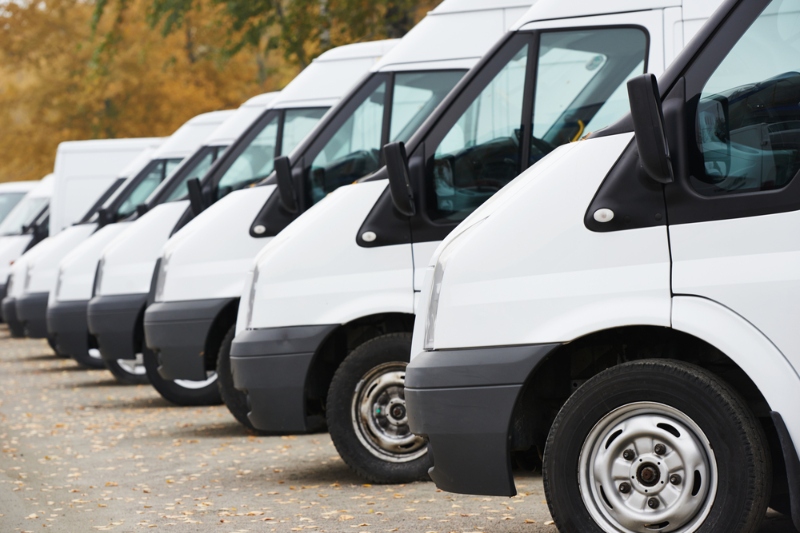 LCV market shows signs of recovery
06/01/2022
The new van market has grown by a fifth and battery electric demand has increased as light commercial vehicle (LCV) registrations show improvement.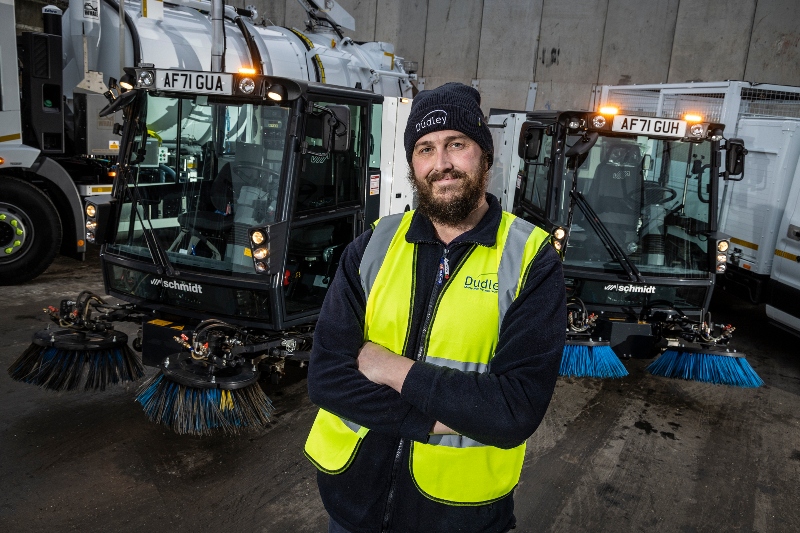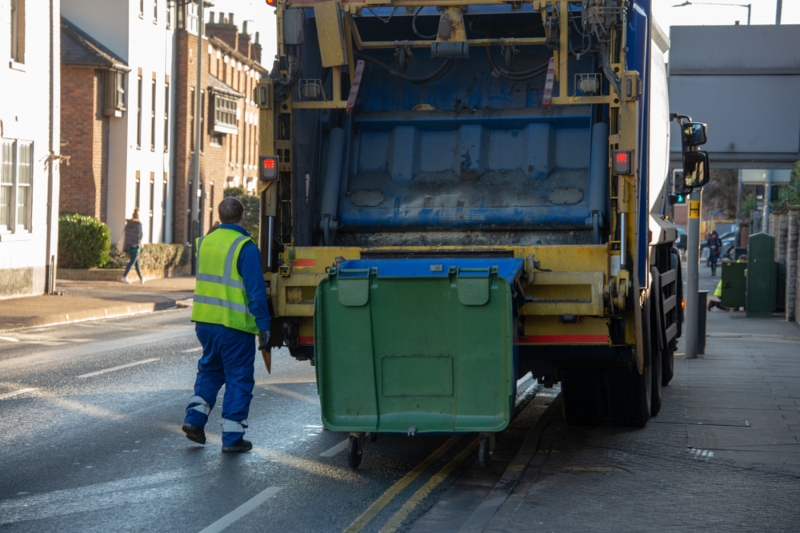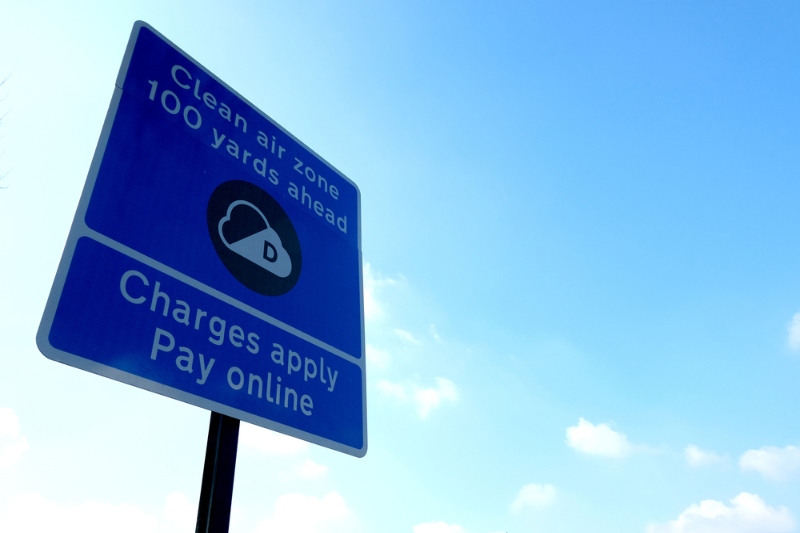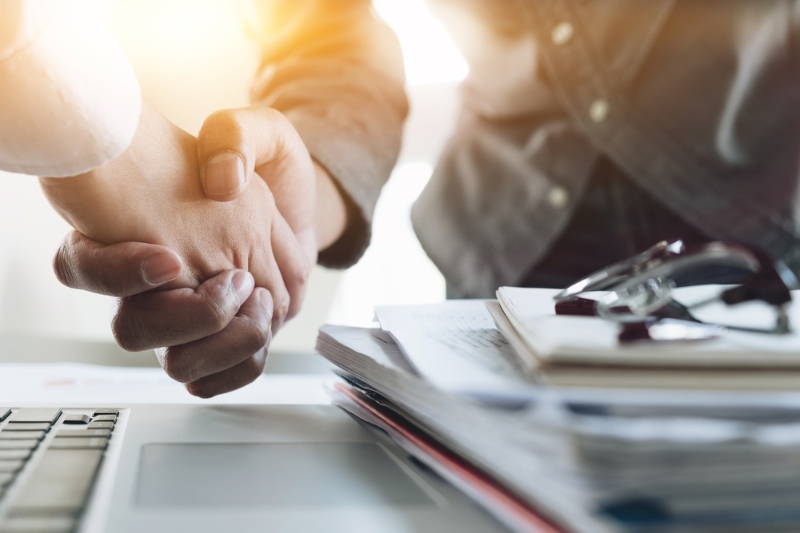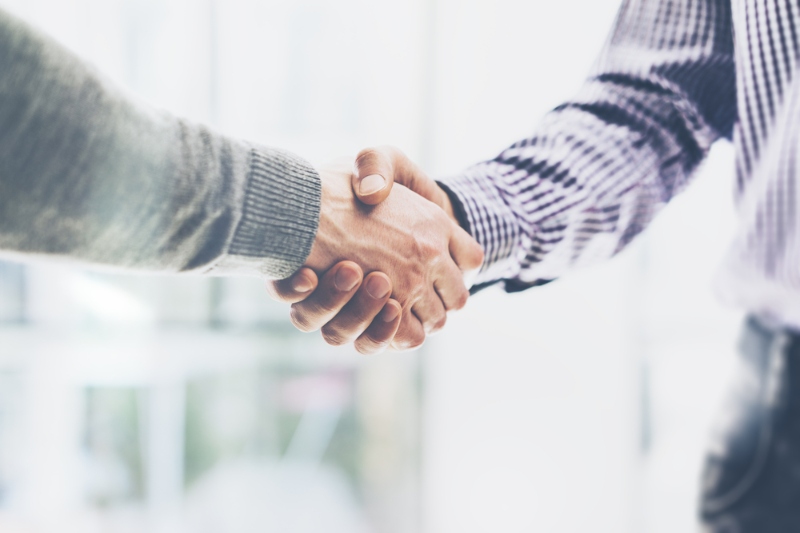 CIWM and WAMITAB complete merger
21/12/2021
CIWM has confirmed the successful completion of its merger with WAMITAB, a move designed to strengthen the provision of fit-for-purpose qualifications in the resources and waste management sector.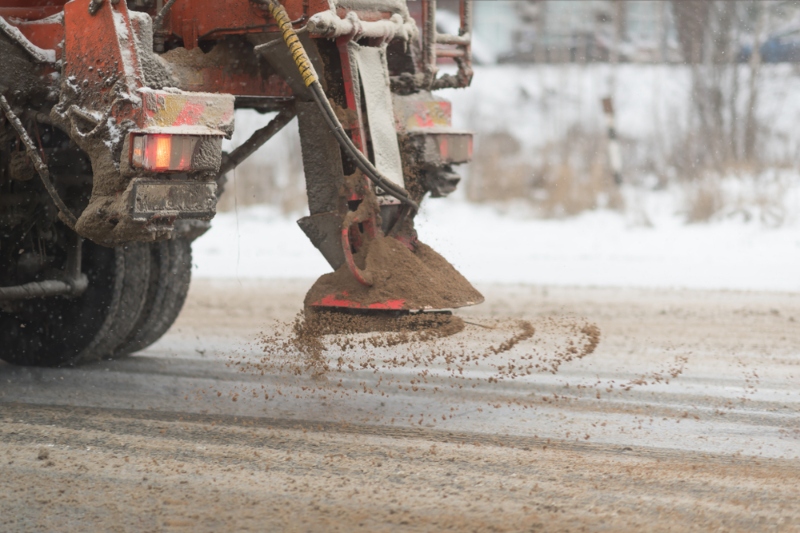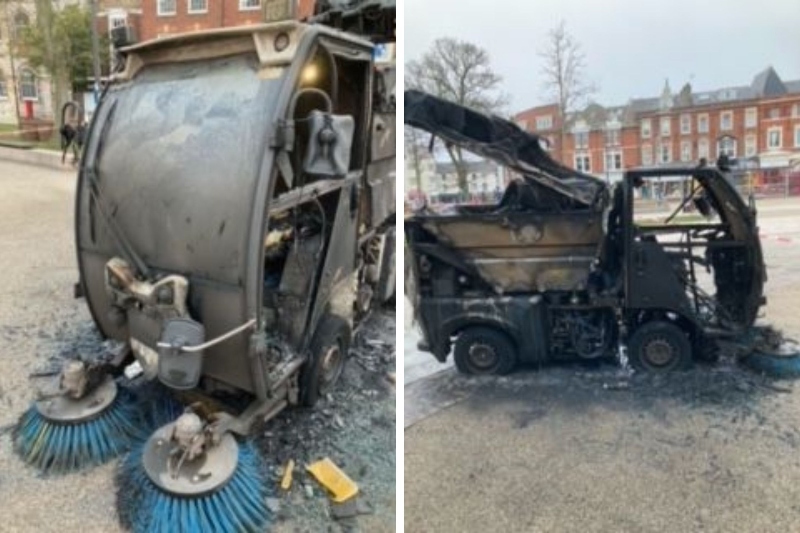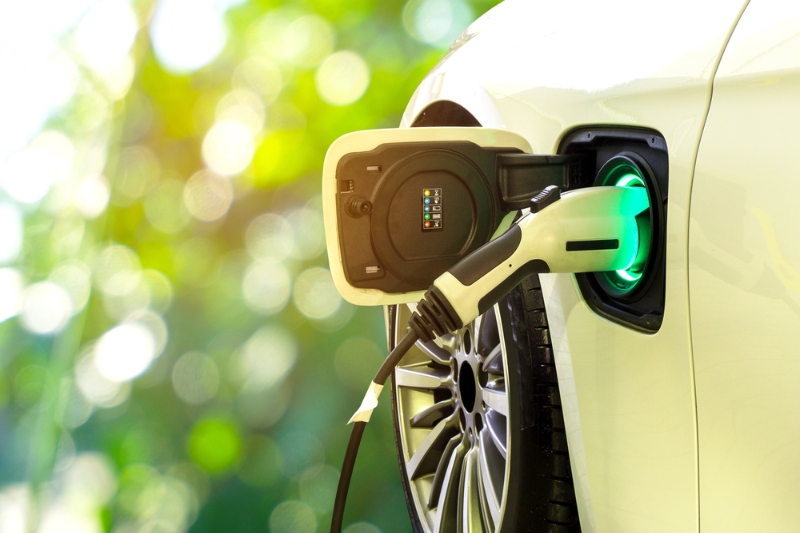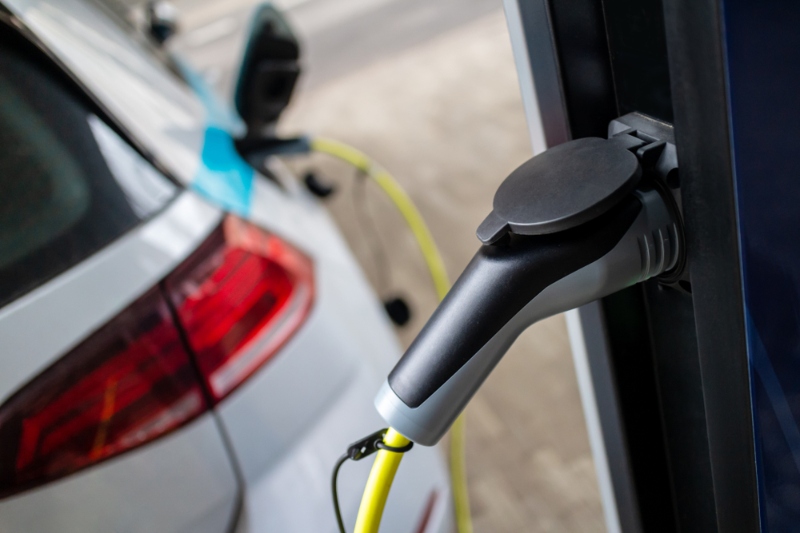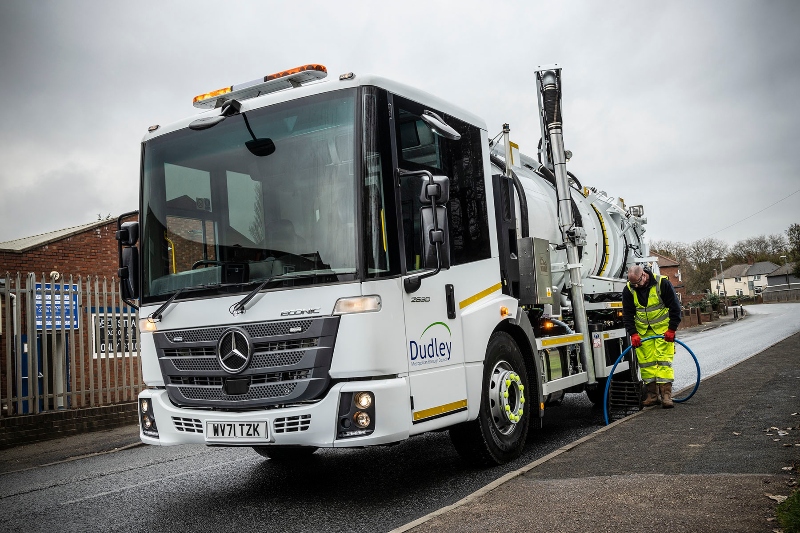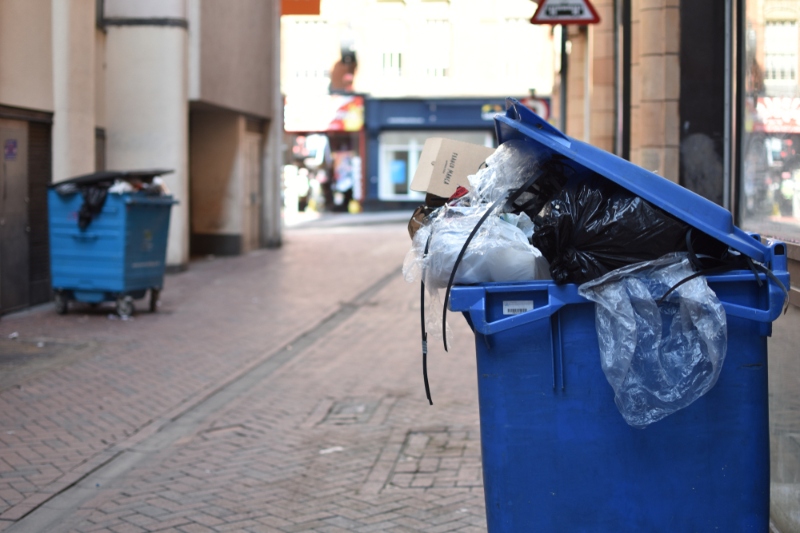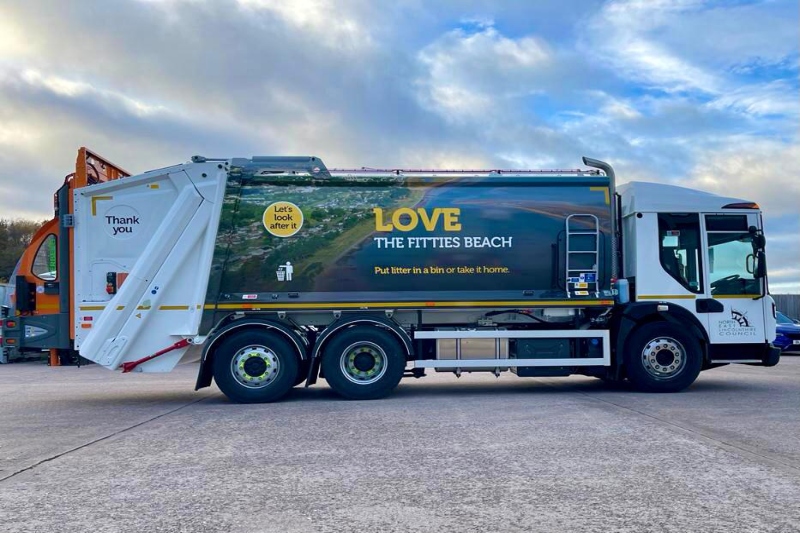 Council wraps new RCVs with beach scenes
14/12/2021
North East Lincolnshire Council has wrapped its new fleet of recycling vehicles with epic scenes that celebrate the borough's beaches, parks, and green spaces.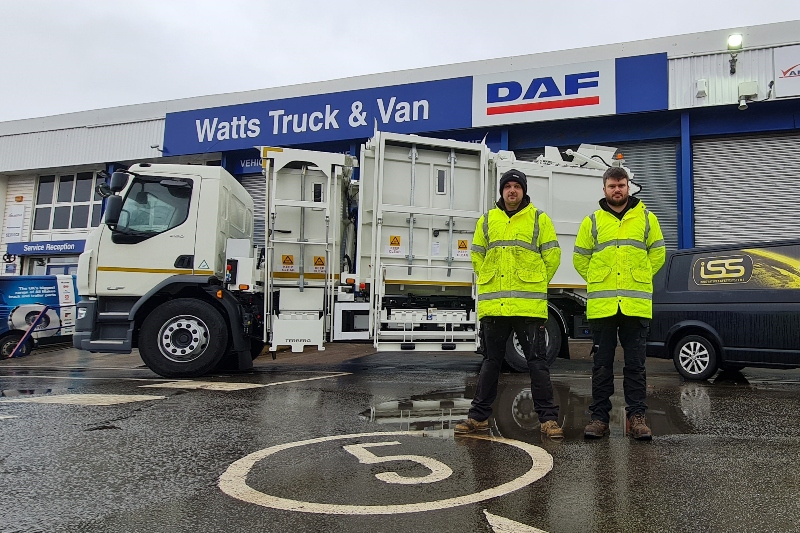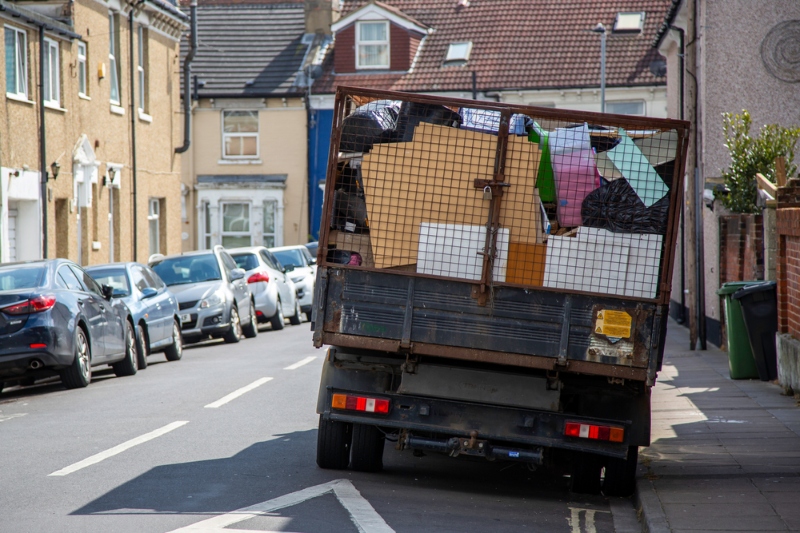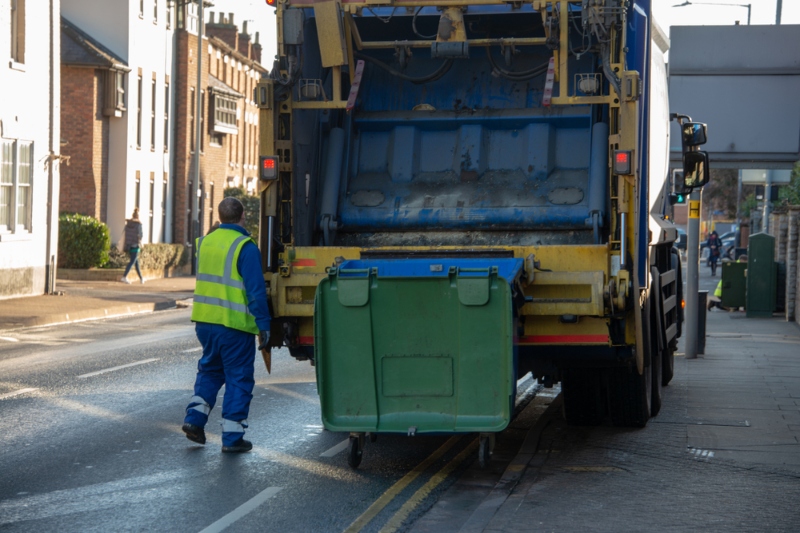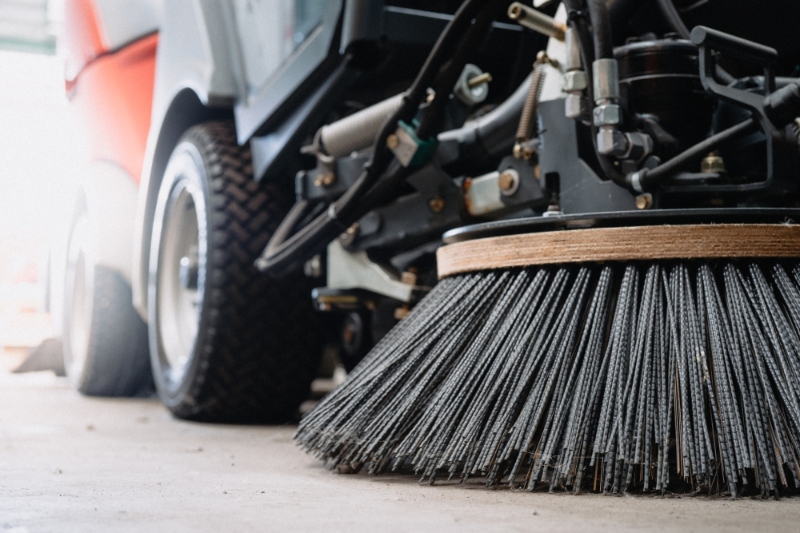 Dawsongroup sweepers goes green with electric fleet
09/12/2021
The rental supplier of industrial and municipal cleaning vehicles, Dawsongroup sweepers, is set to launch its first range of zero emission electric road sweepers, following a multi-million pound investment.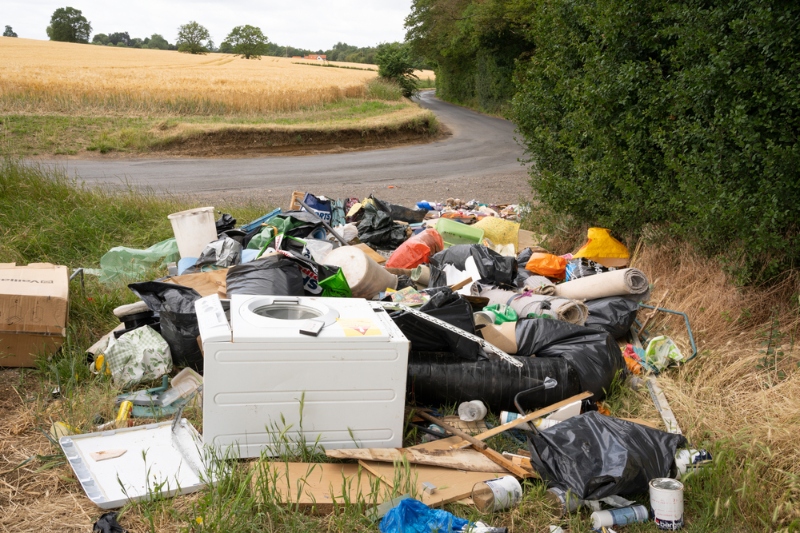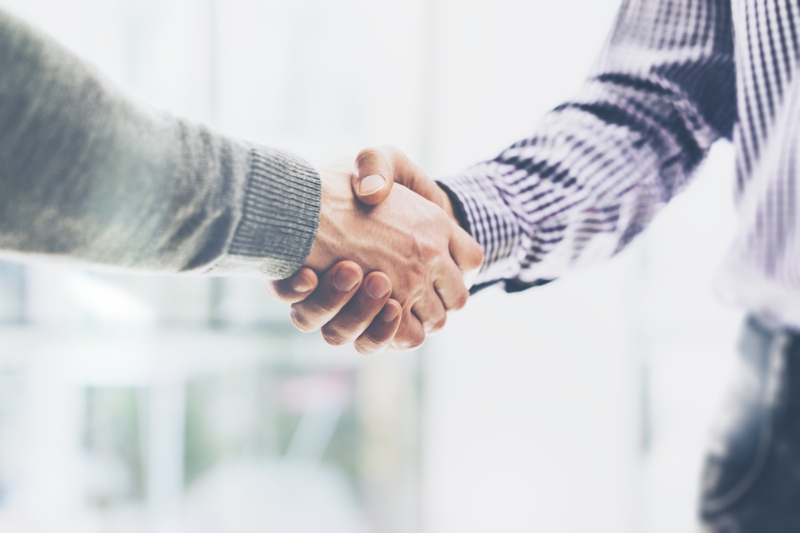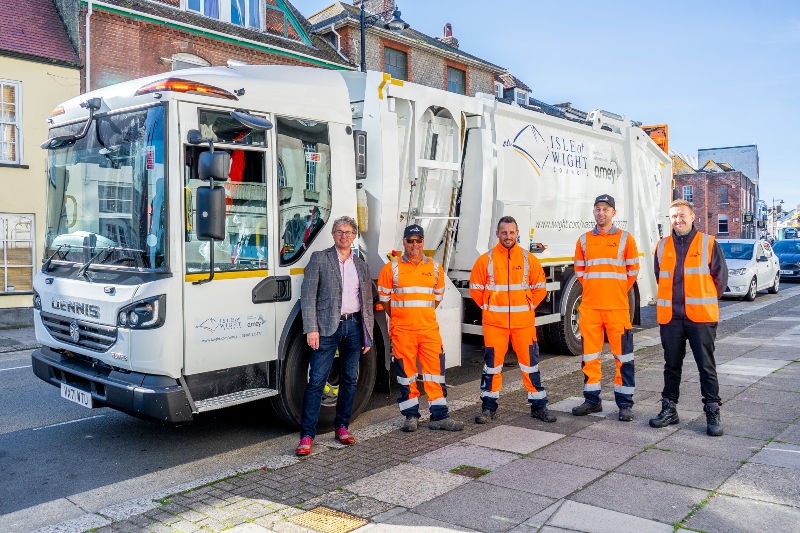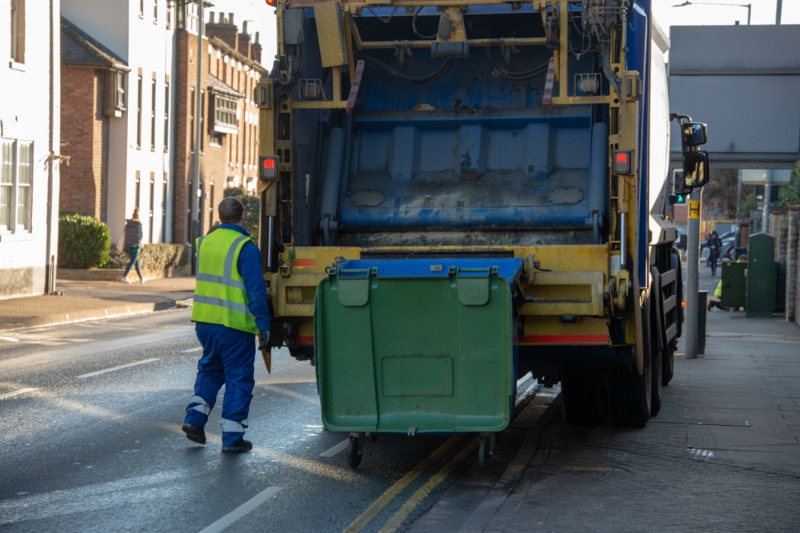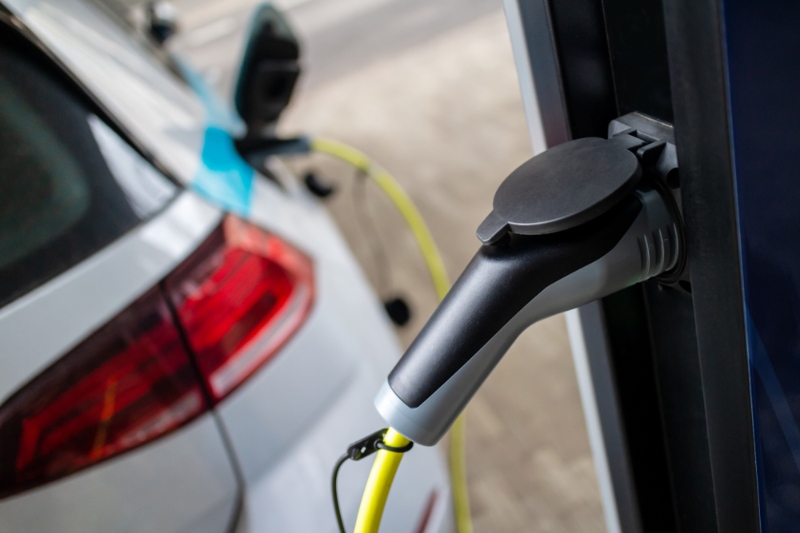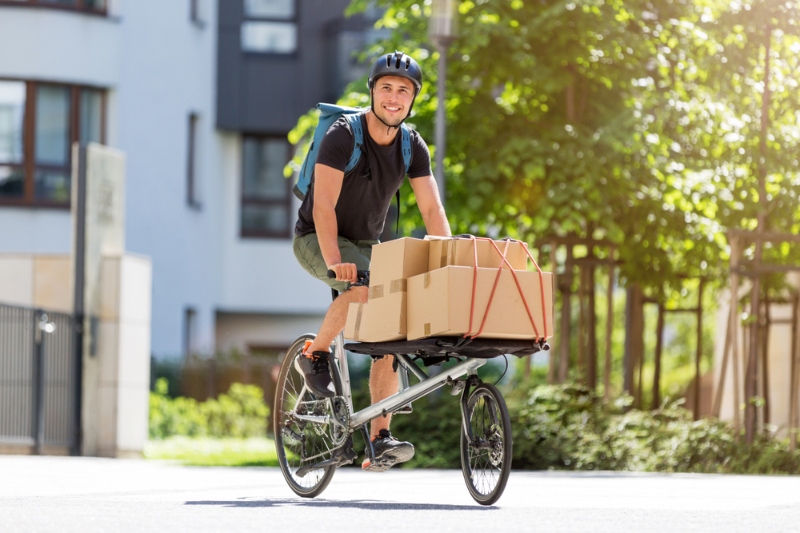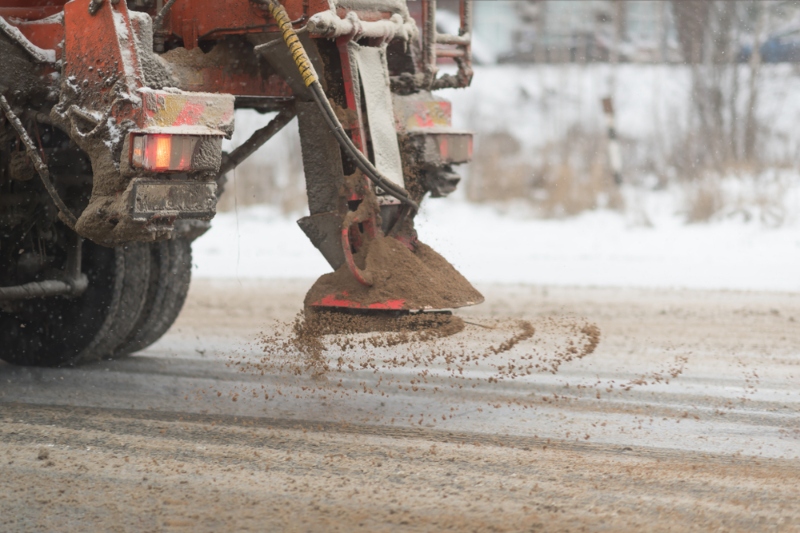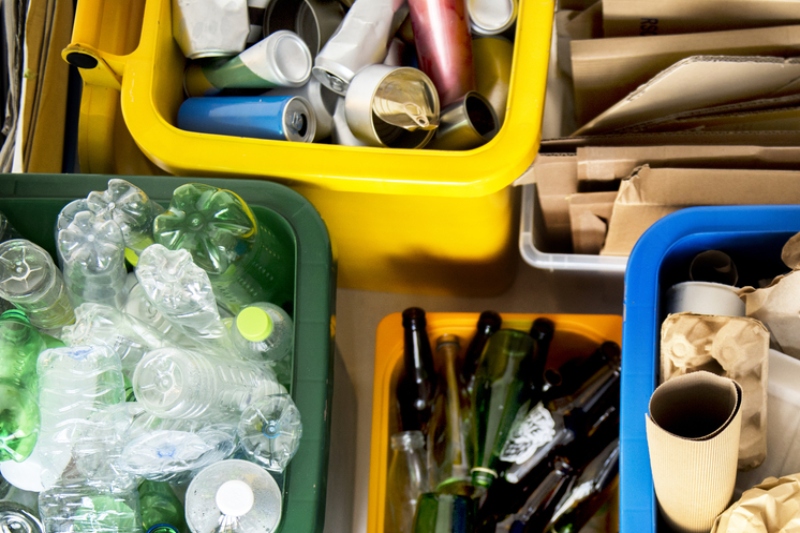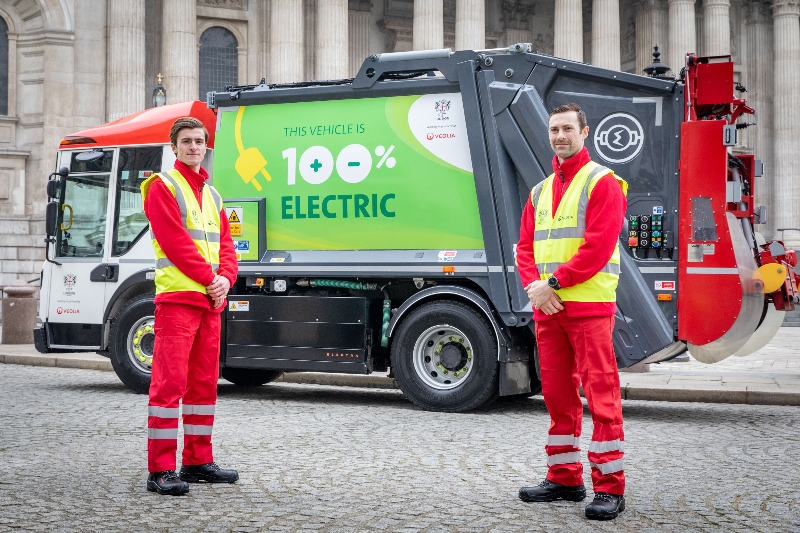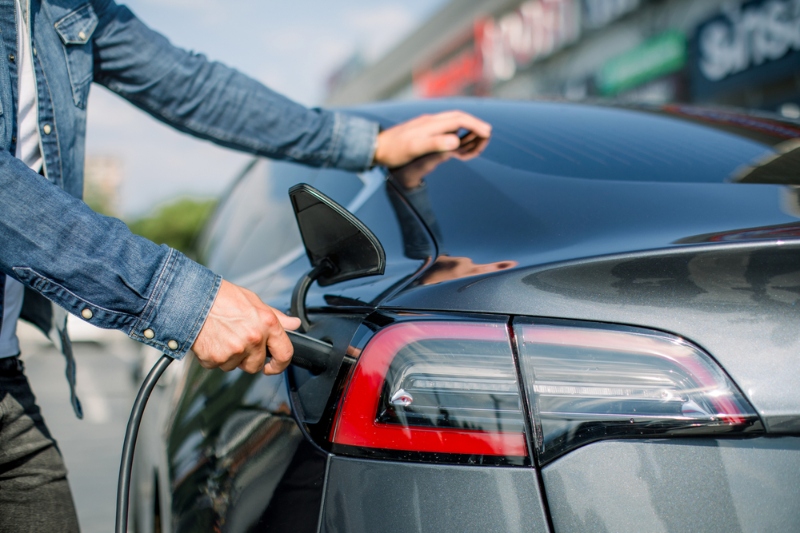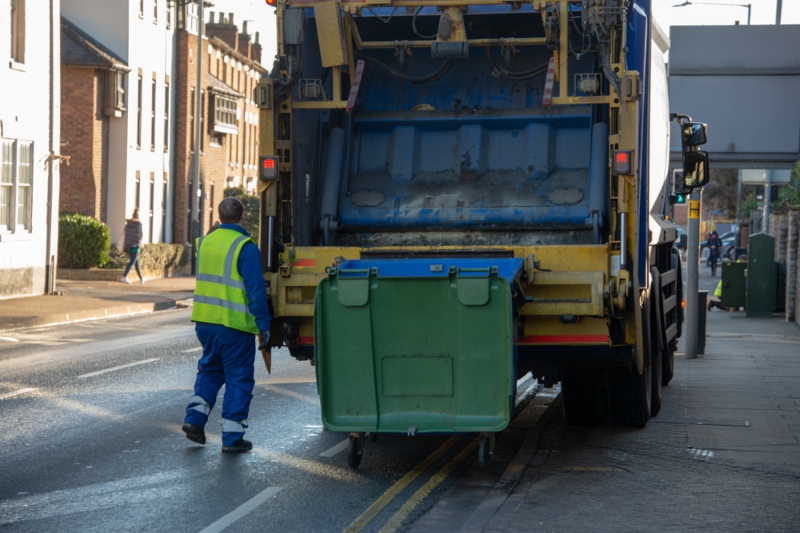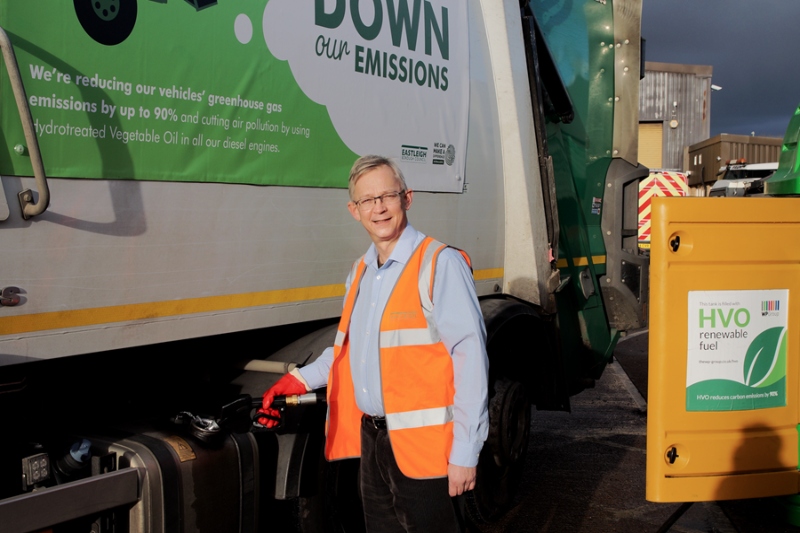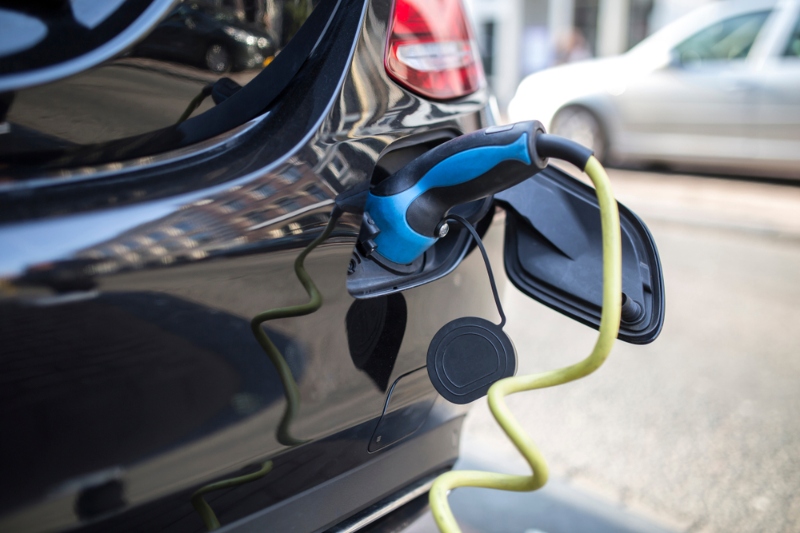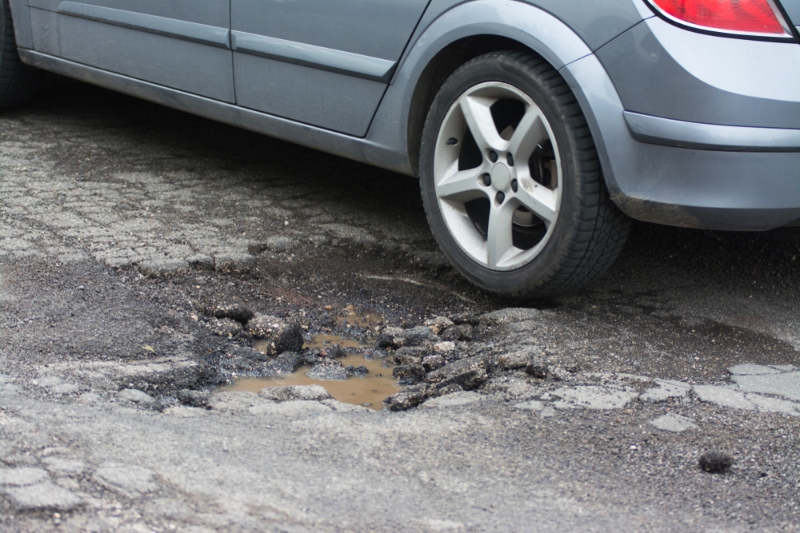 Pothole-ridden roads in 'perilous state'
29/11/2021
Little progress has been made over the last year when it comes to improving road surfaces, the RAC says as it records the worst third quarter for pothole breakdowns in 15 years.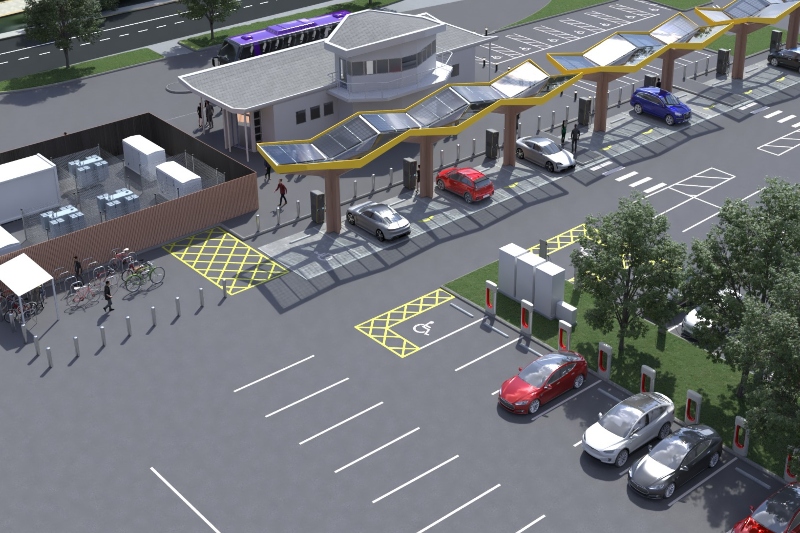 Work starts on UK's largest charging hub
29/11/2021
Work started last week on the UK's largest public electric vehicle (EV) charging hub at Redbridge Park & Ride, which will see the installation of fast and ultra-rapid EV chargers for drivers.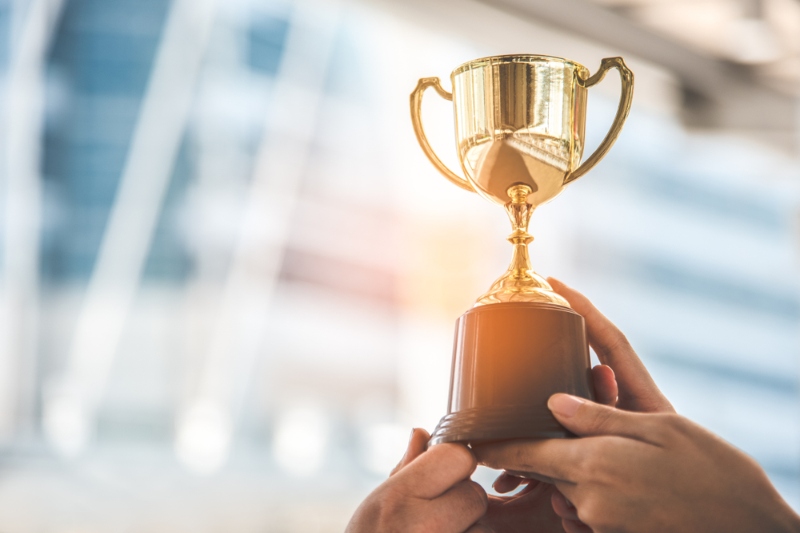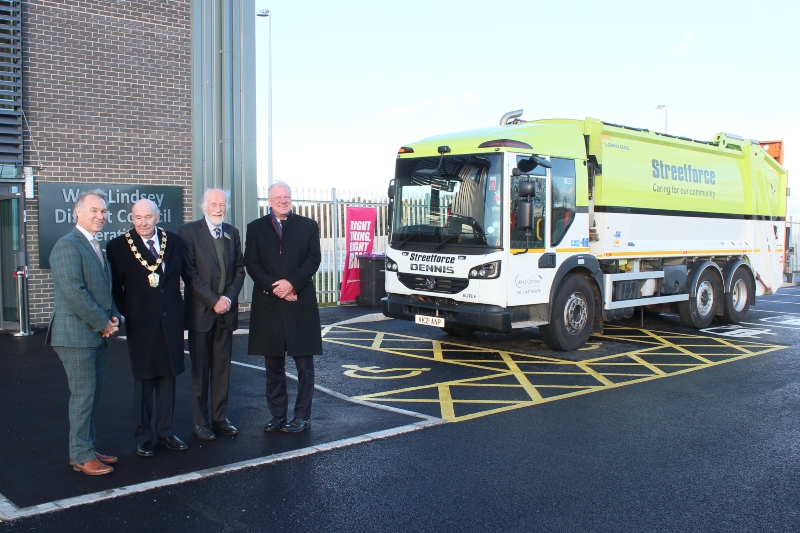 District council opens new £5m depot
26/11/2021
West Lindsey District Council today officially opened its new multi-million-pound, purpose built central depot, which has been two decades in the making.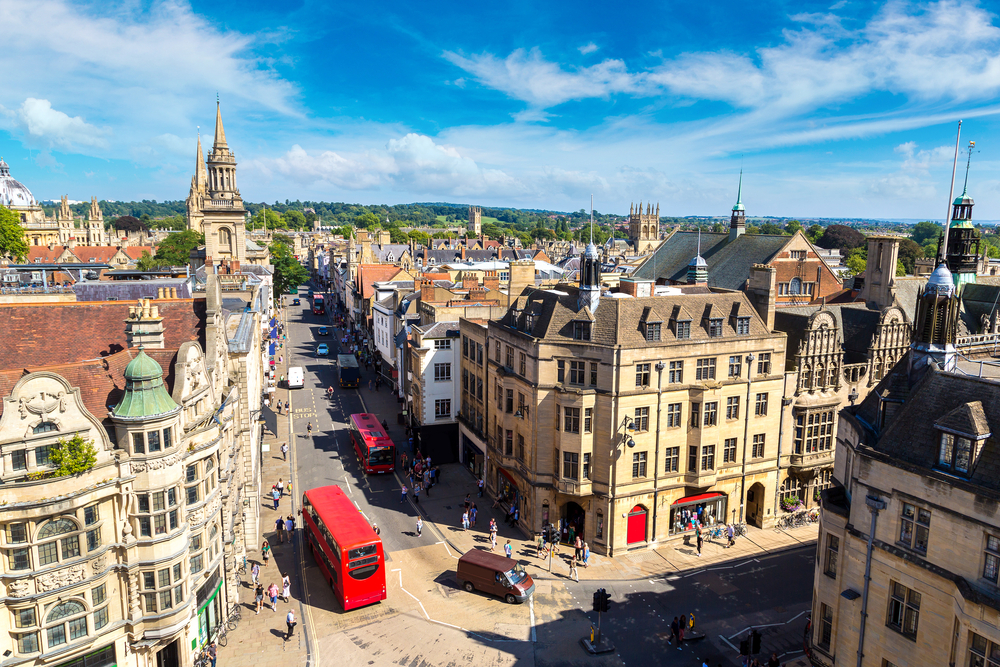 Bus operators warn of £5bn funding gap
26/11/2021
Bus operators have warned of a multi-billion-pound funding gap between plans by local authorities and bus operators to improve services and the funding promised by the Government.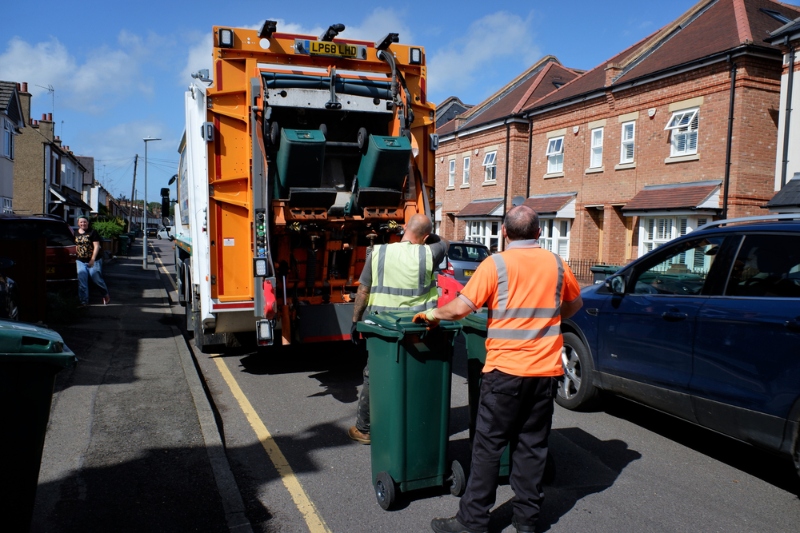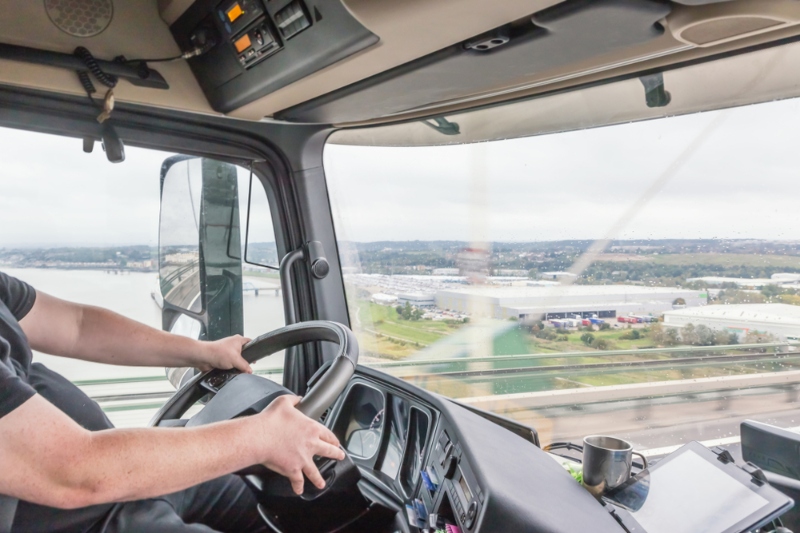 HGV drivers threaten Christmas strikes
24/11/2021
Drivers of heavy goods vehicles who work for Coventry City Council's waste services are threatening to go on strike over the Christmas period as part of a pay dispute.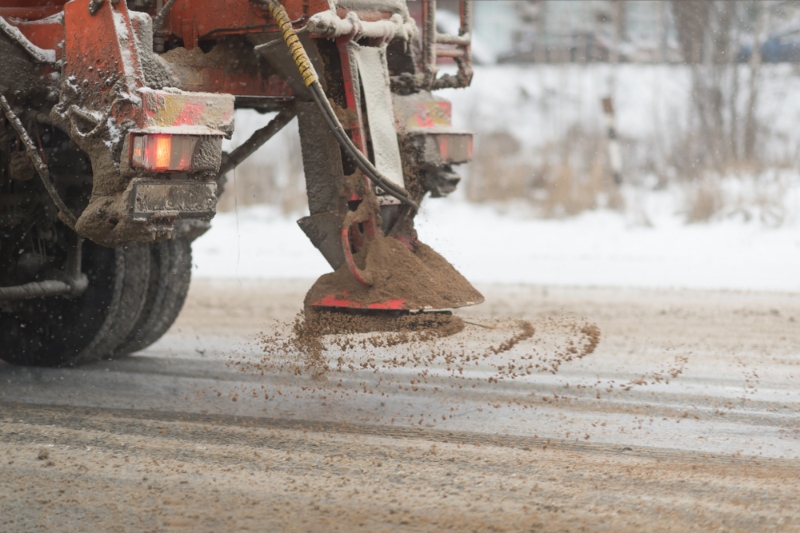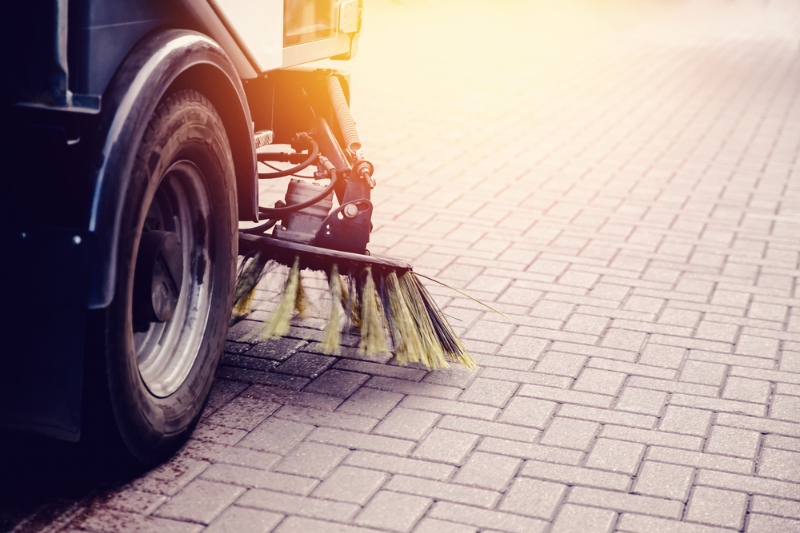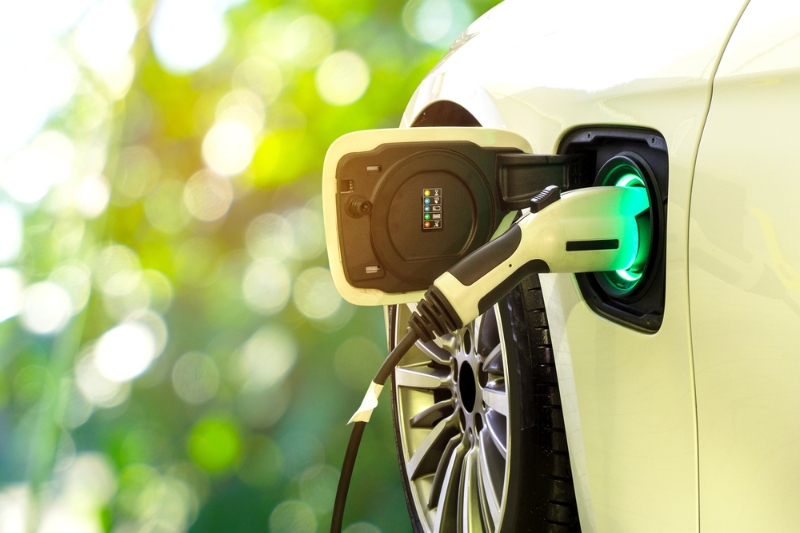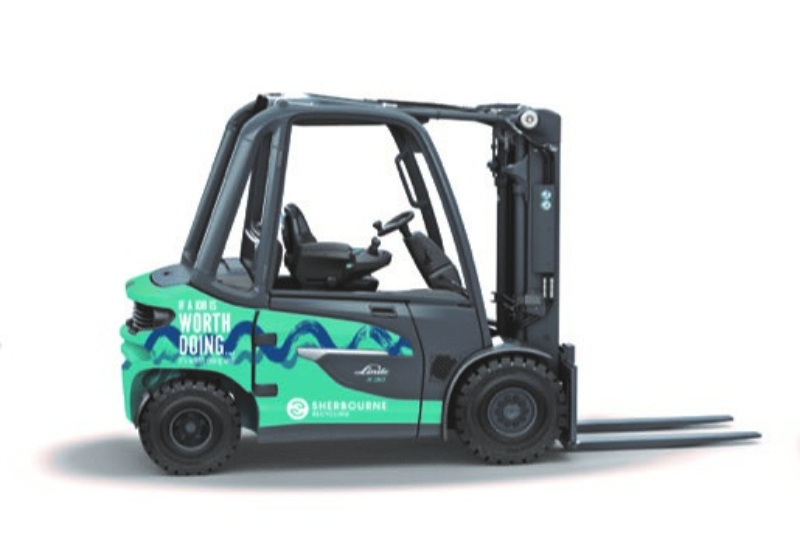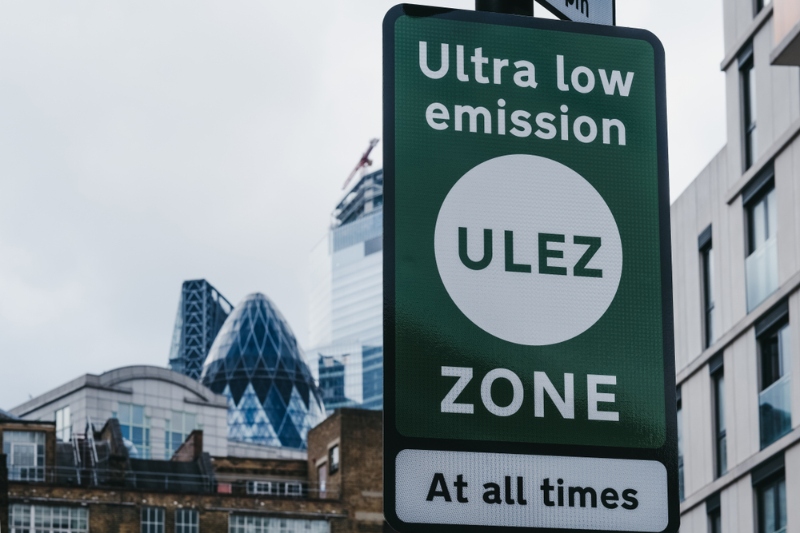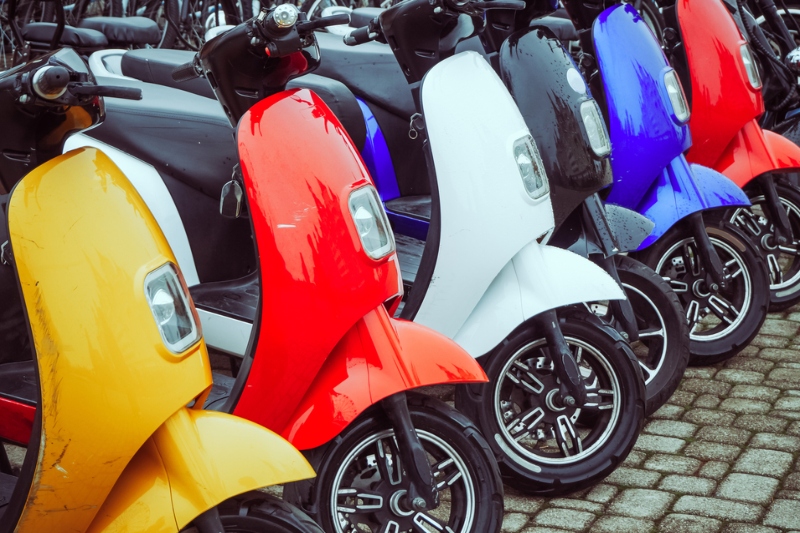 Council goes green with electric mopeds
16/11/2021
A Hampshire County Council scheme, which enables young people to hire mopeds at an affordable rate, is going green with the addition of five electric mopeds to its fleet of conventionally powered bikes.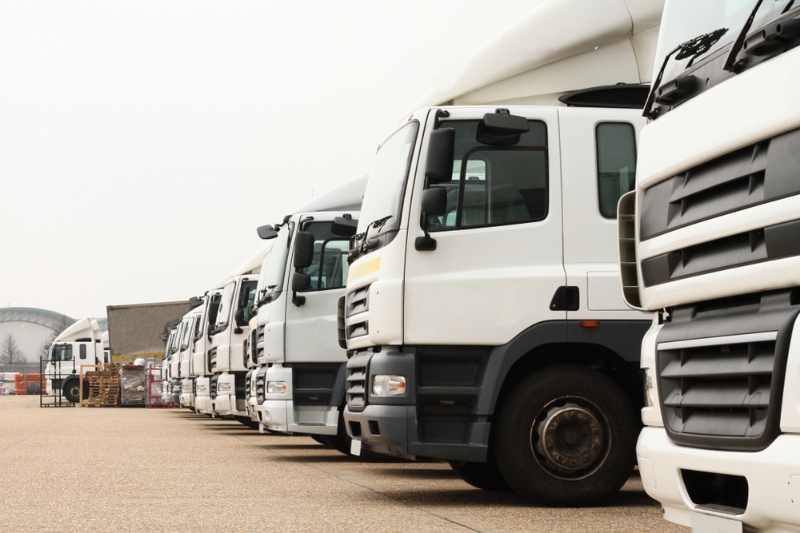 HGV registrations decline in Q3 of 2021
16/11/2021
New heavy goods vehicle (HGV) registrations declined in the third quarter of 2021, according to figures released today by the Society of Motor Manufacturers and Traders (SMMT).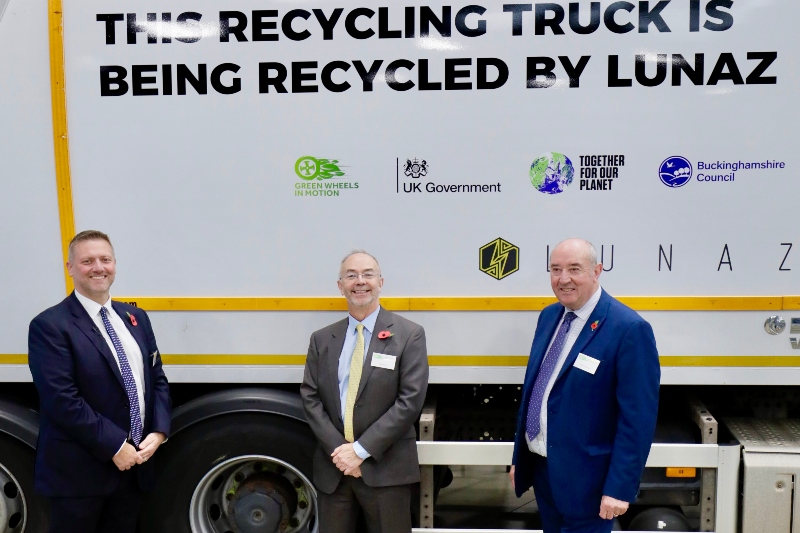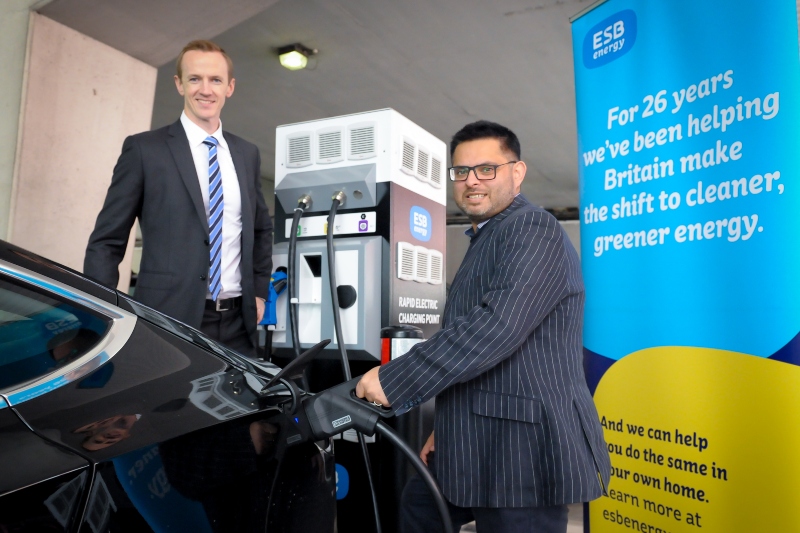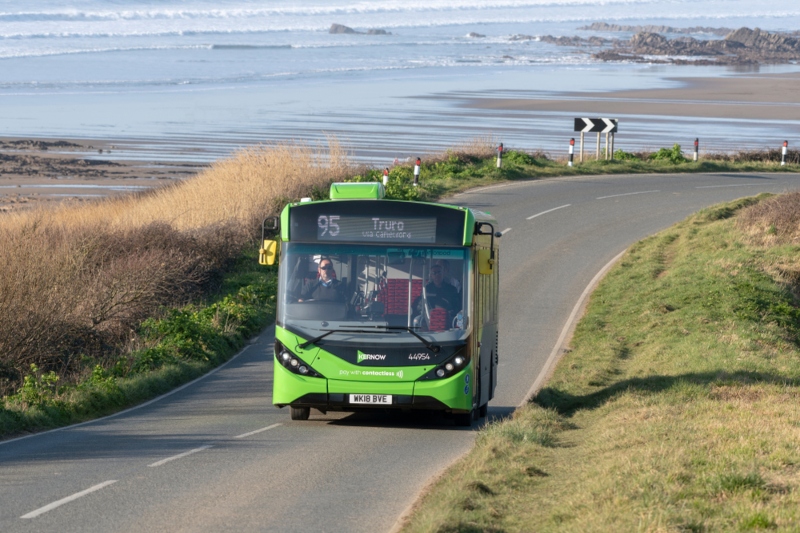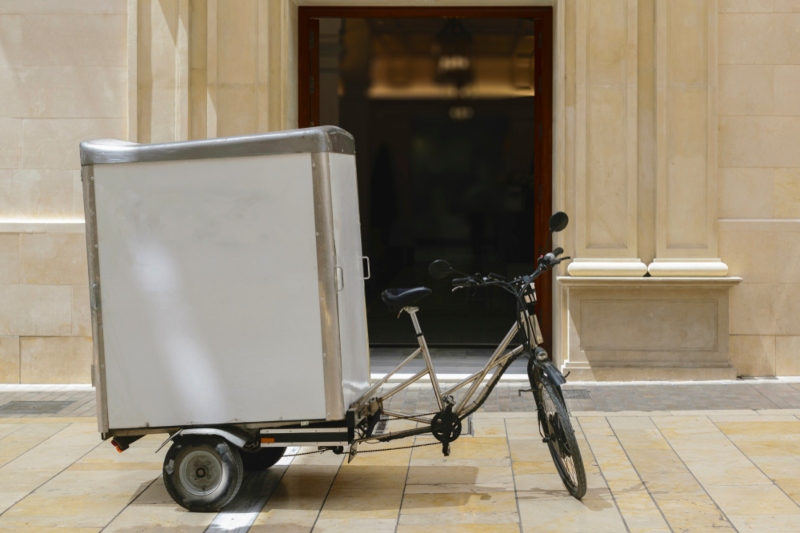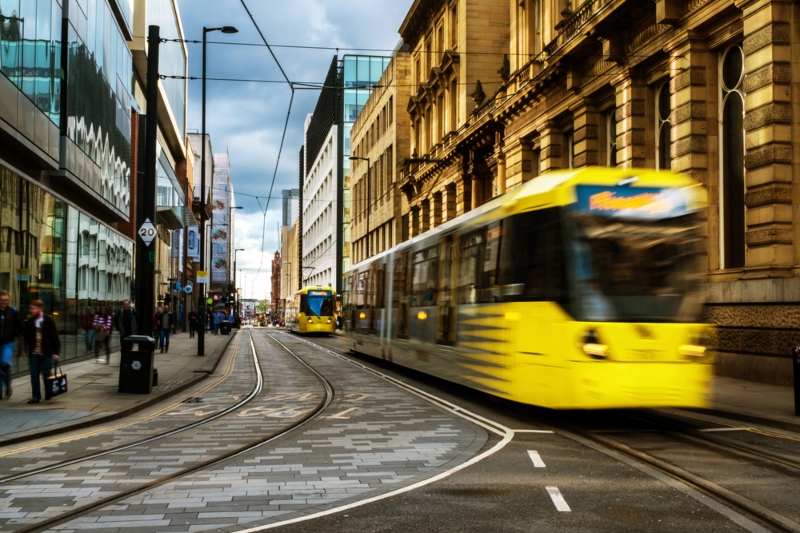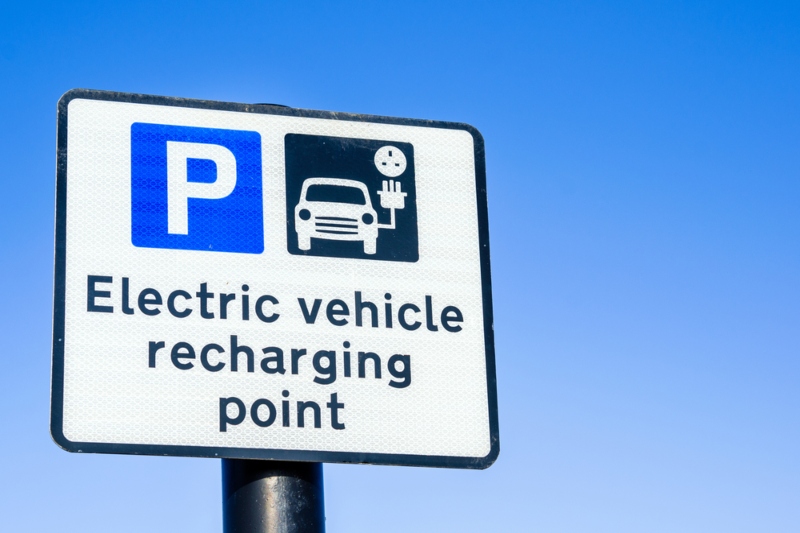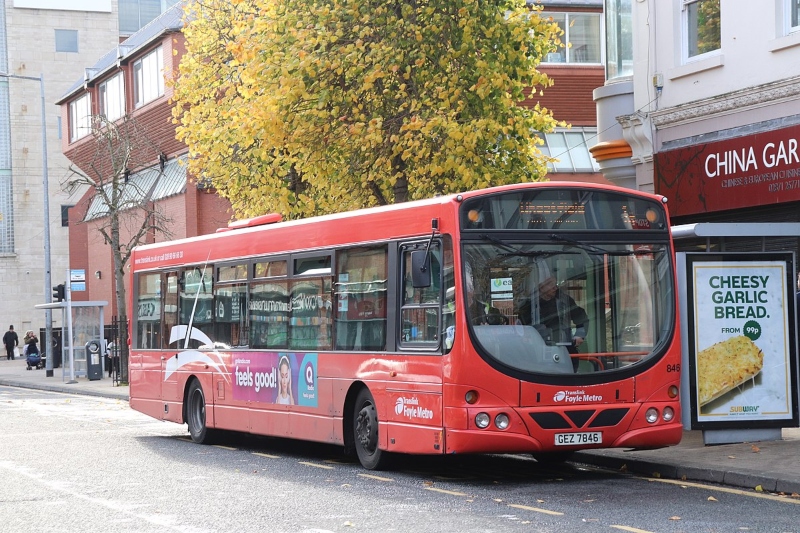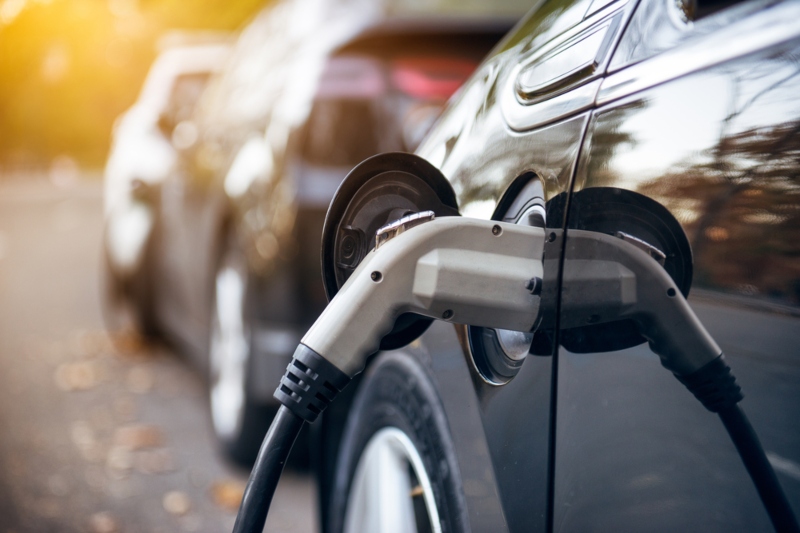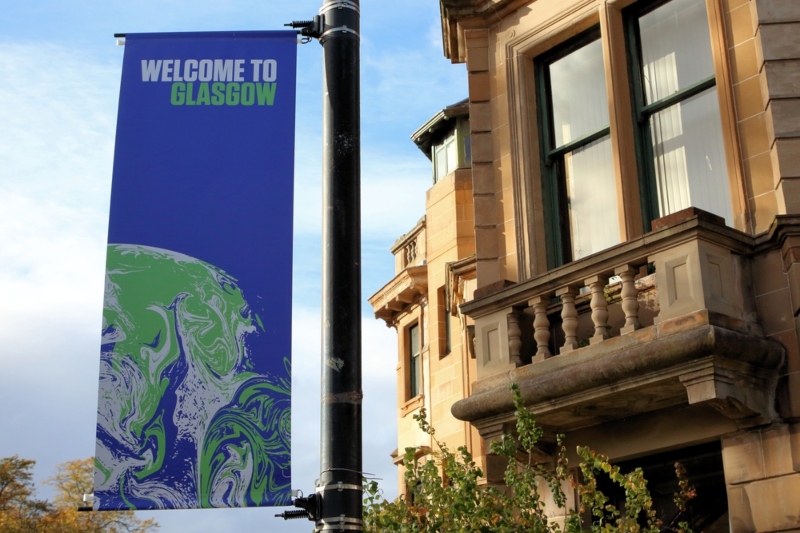 Waste sector 'overlooked ' at COP26
03/11/2021
The waste and resources industry has been 'overlooked and left with no seat at the table' at COP26 this week, the president of the Chartered Institution of Wastes Management has warned.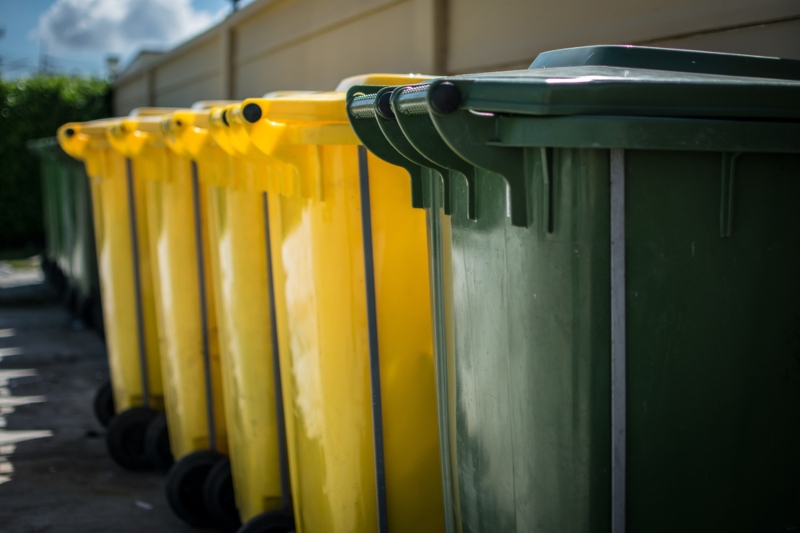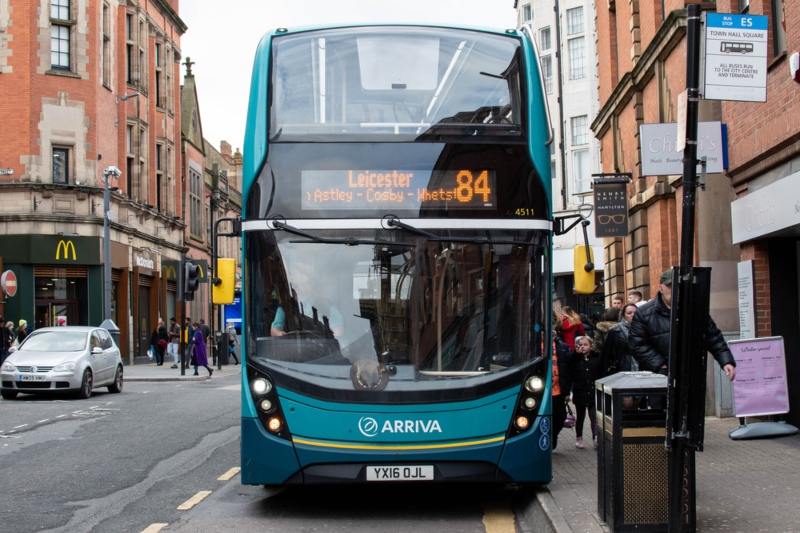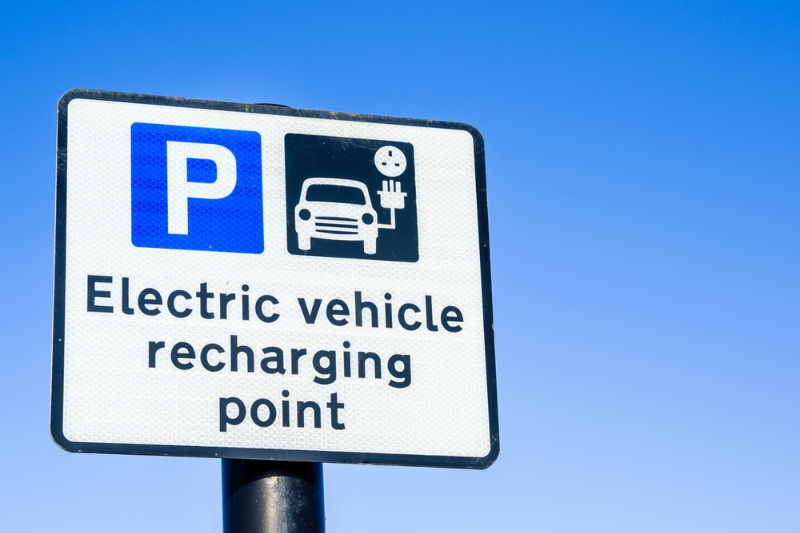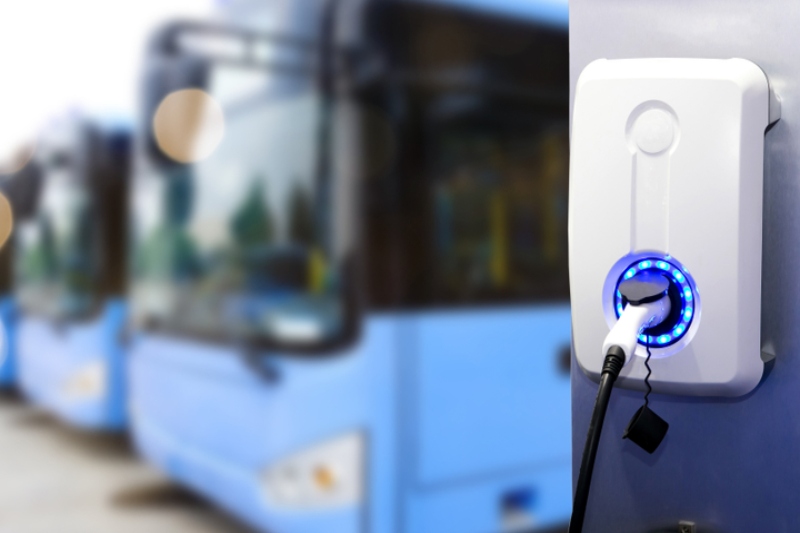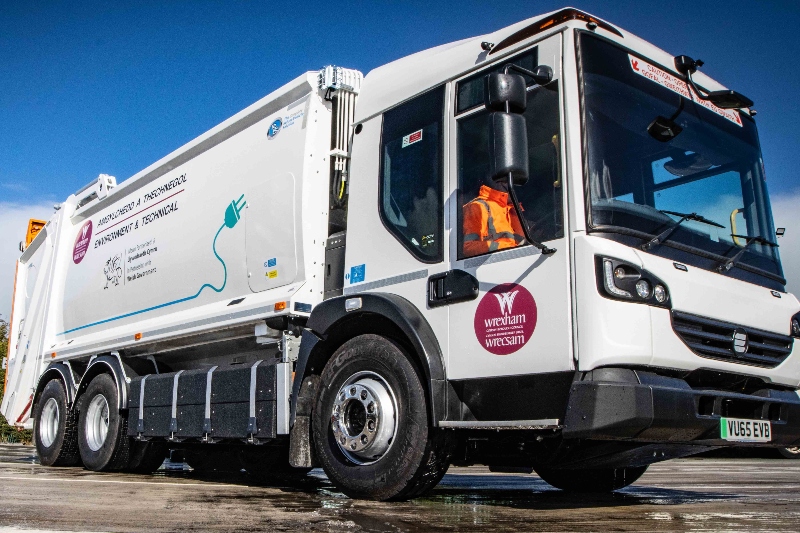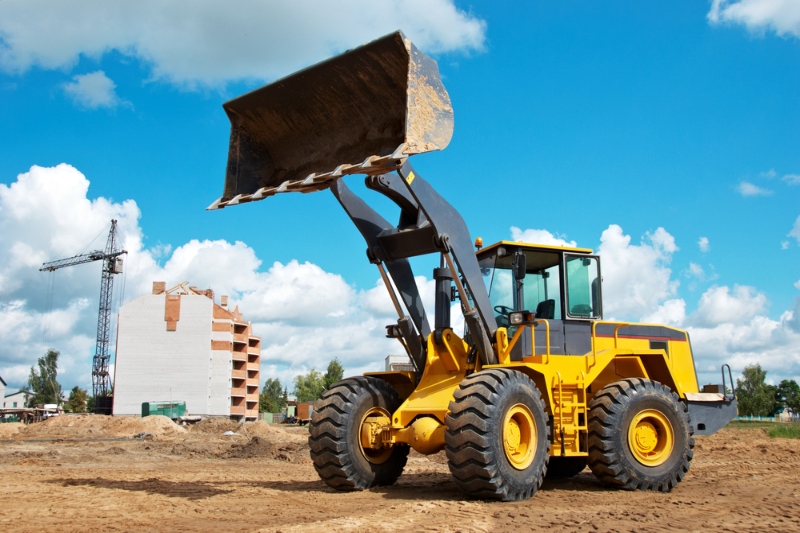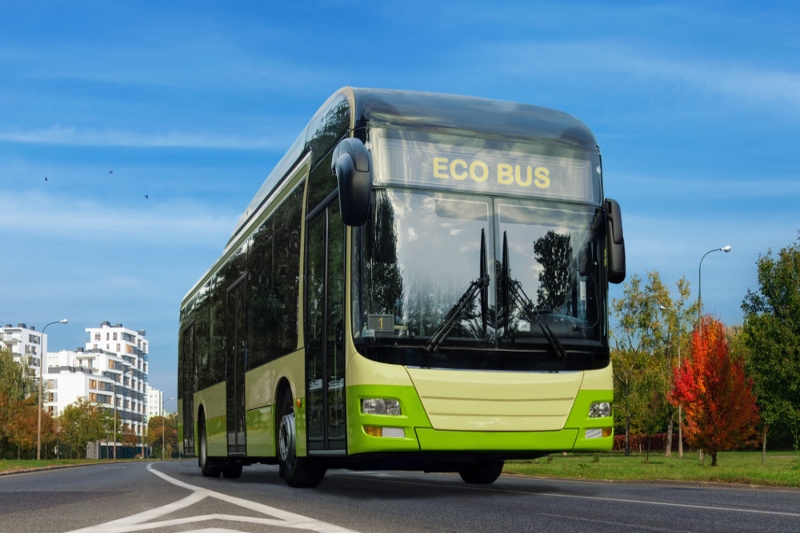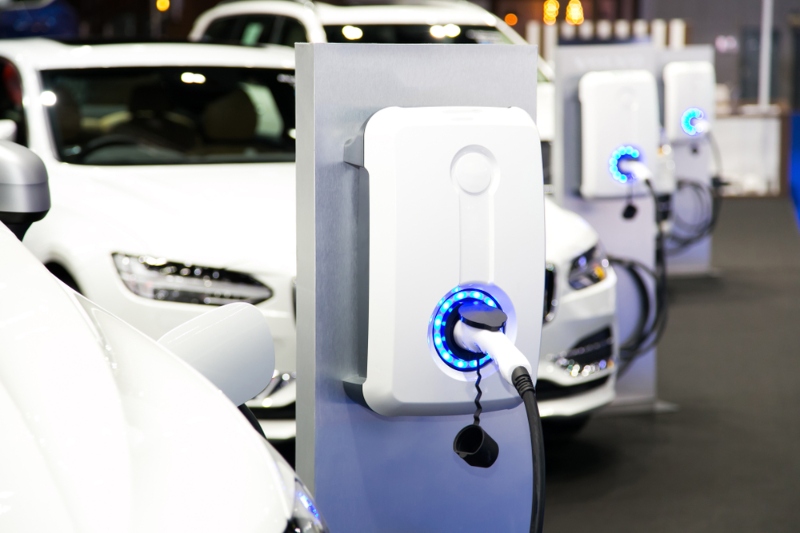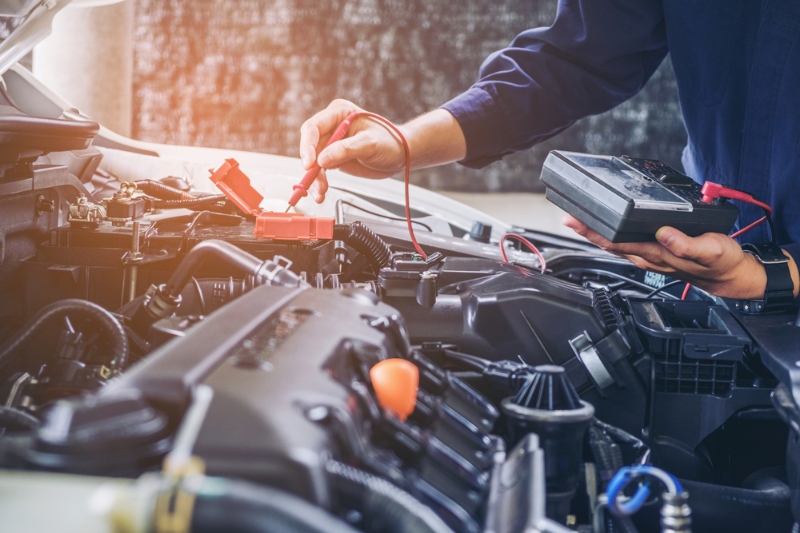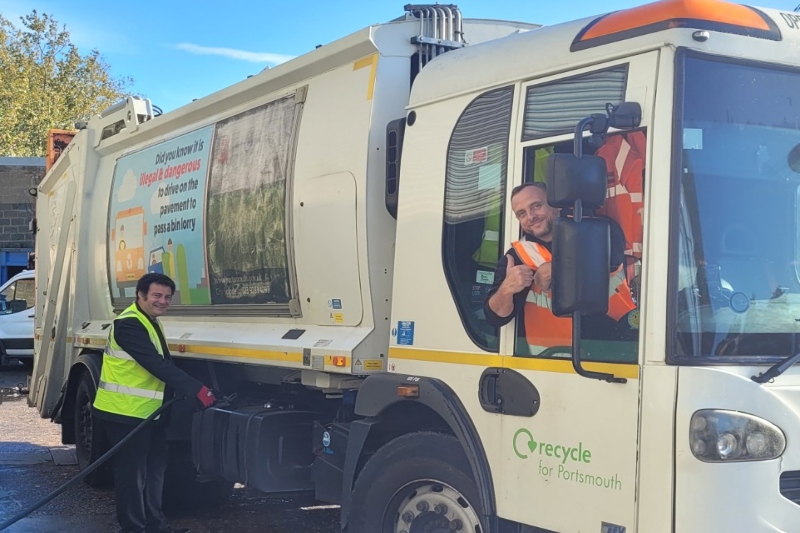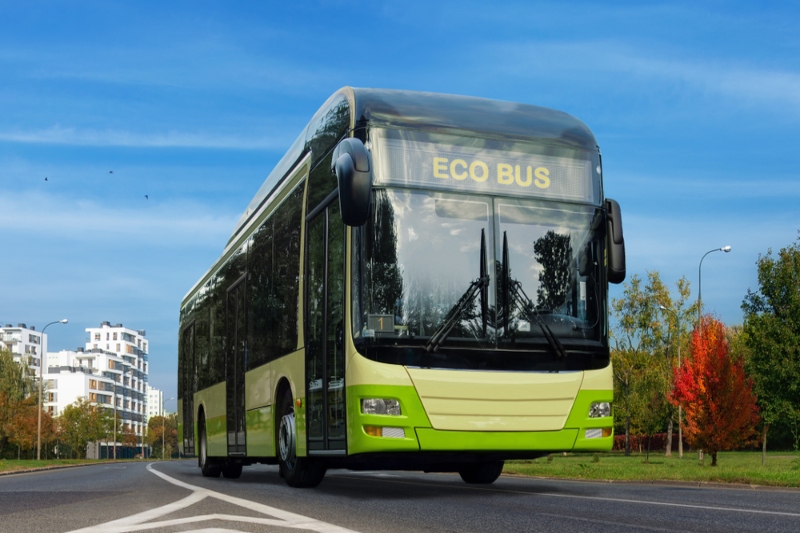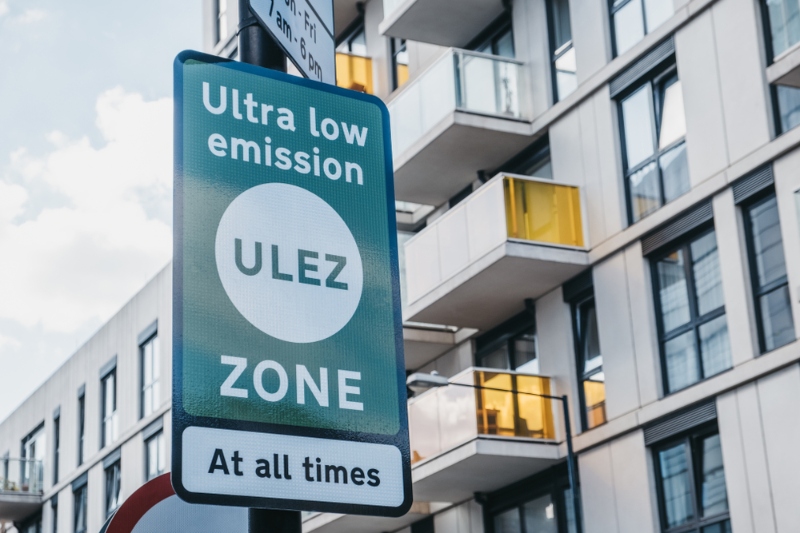 ULEZ expansion 'a lifeline for Londoners'
25/10/2021
As London's Ultra Low Emission Zone (ULEZ) sees a massive expansion, a think tank has called on mayor Sadiq Khan to go further and introduce a pay-per-mile road user charging scheme.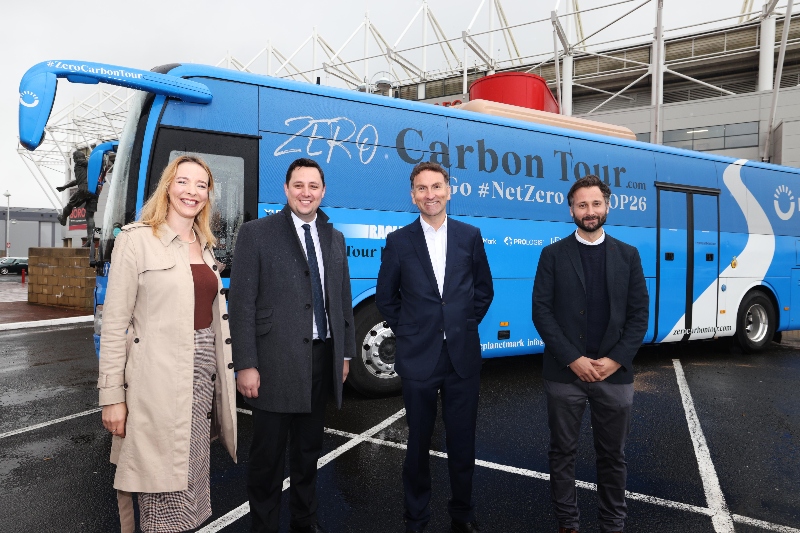 'Carbon Battle Bus' rolls into Tees Valley
22/10/2021
A 100% electric 'Carbon Battle Bus' rolled into the Tees Valley this week, just 24 hours after the region was selected by the Government to lead the UK's net zero ambitions.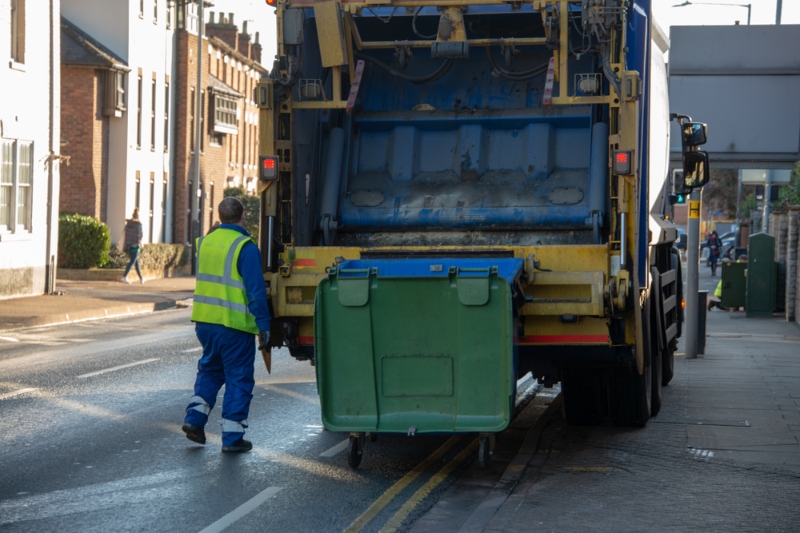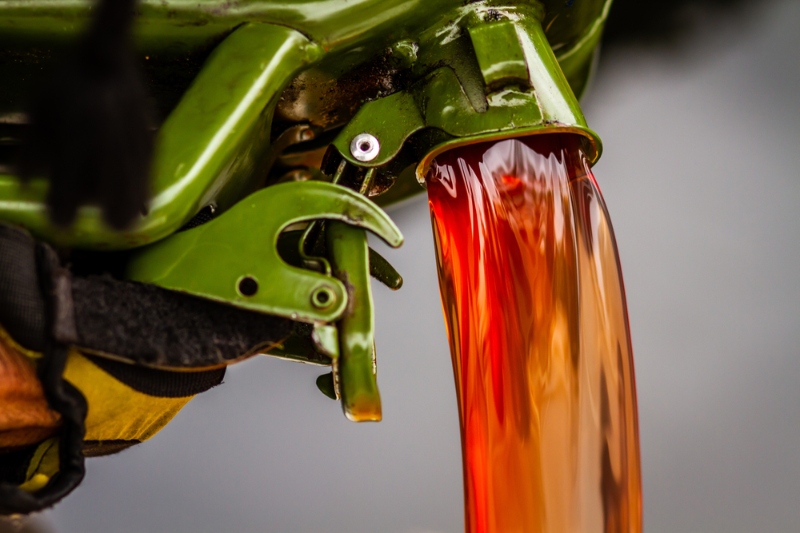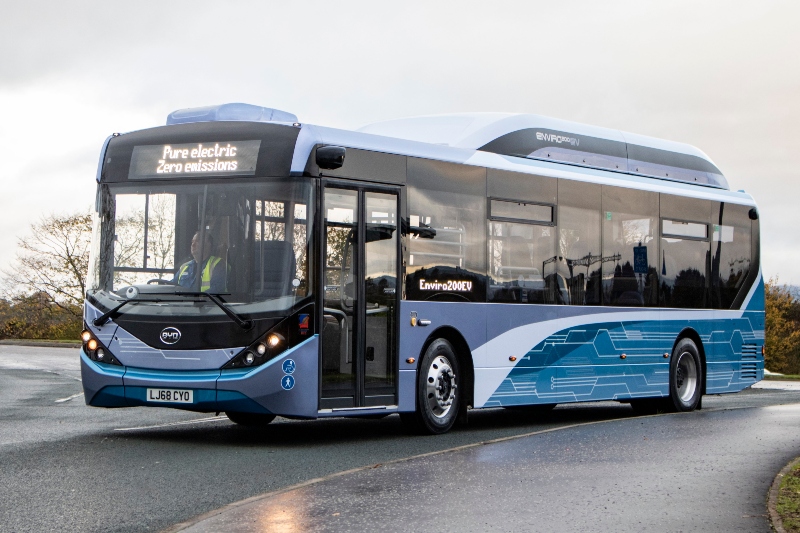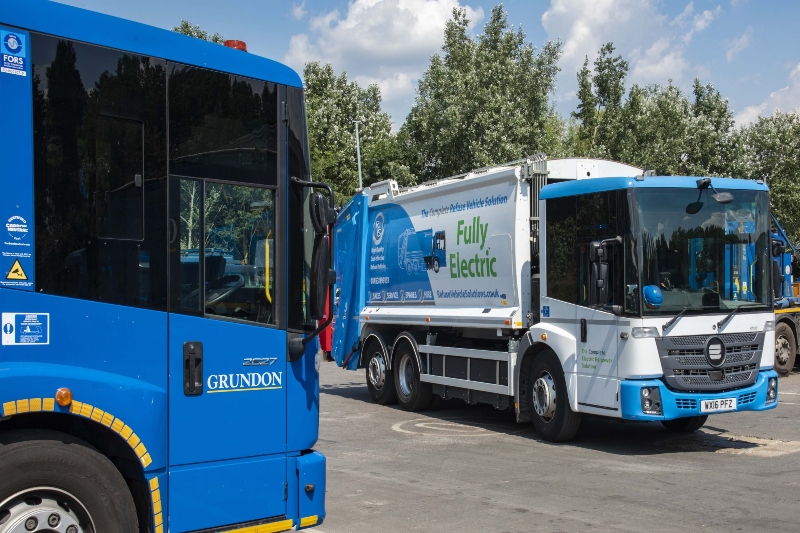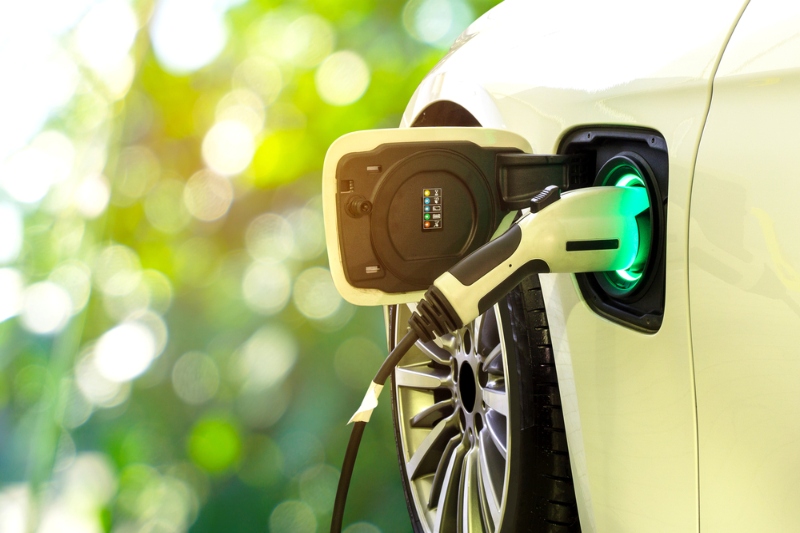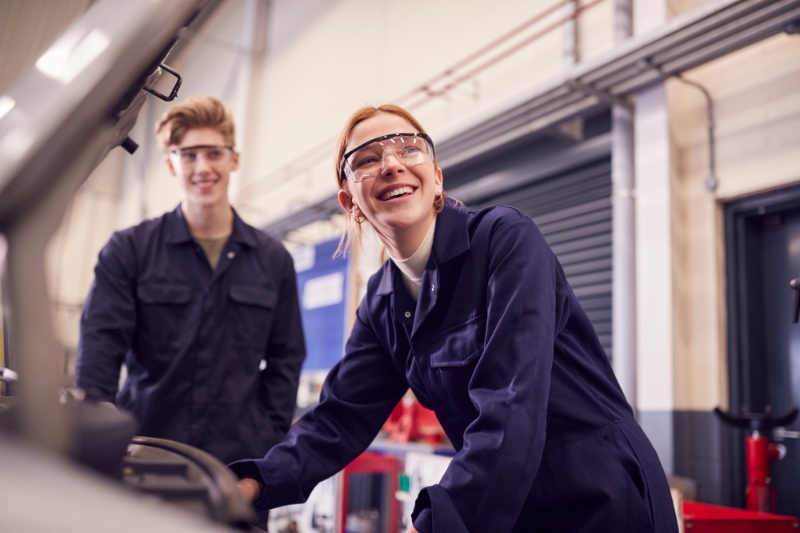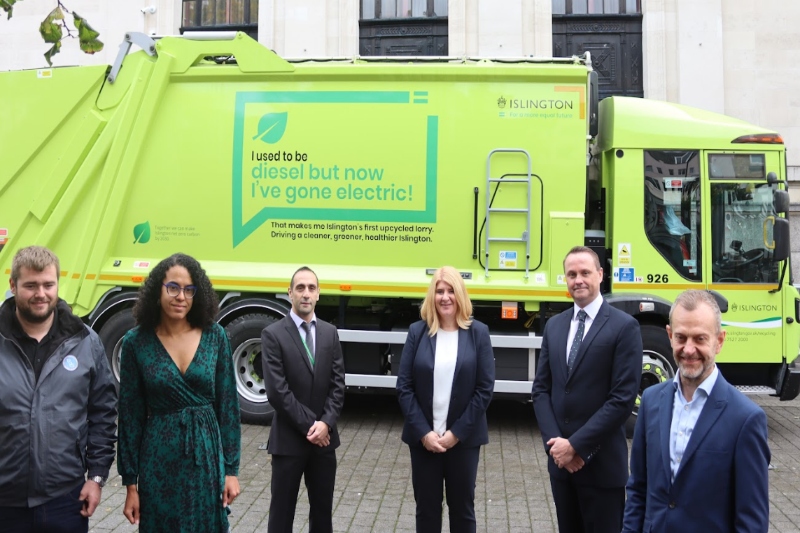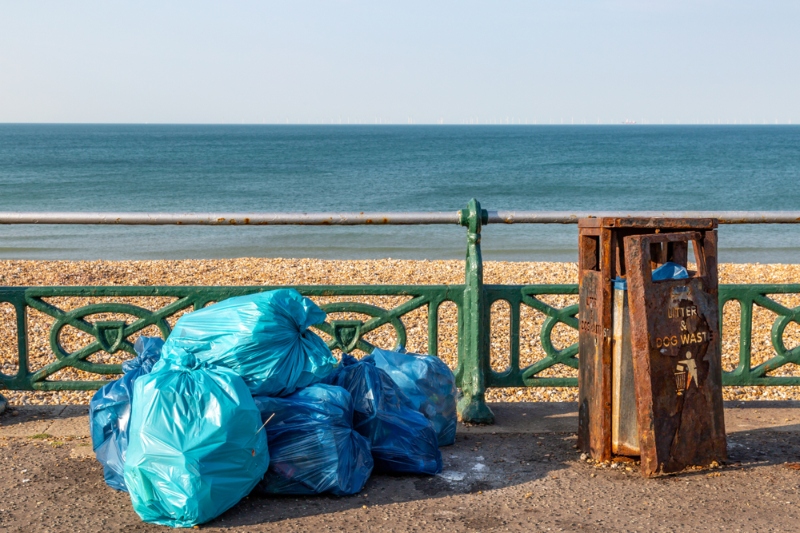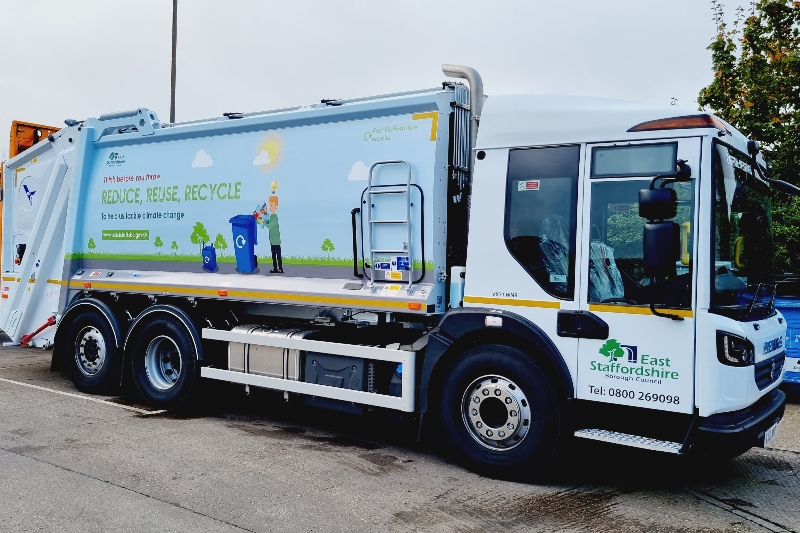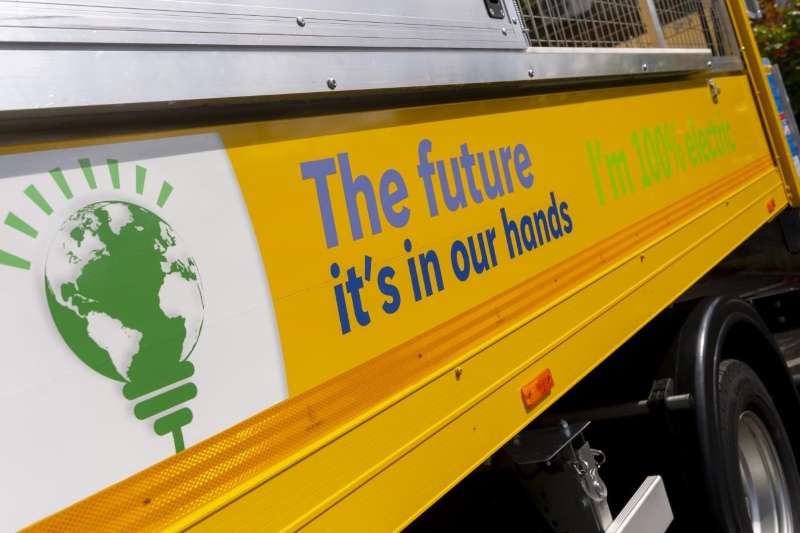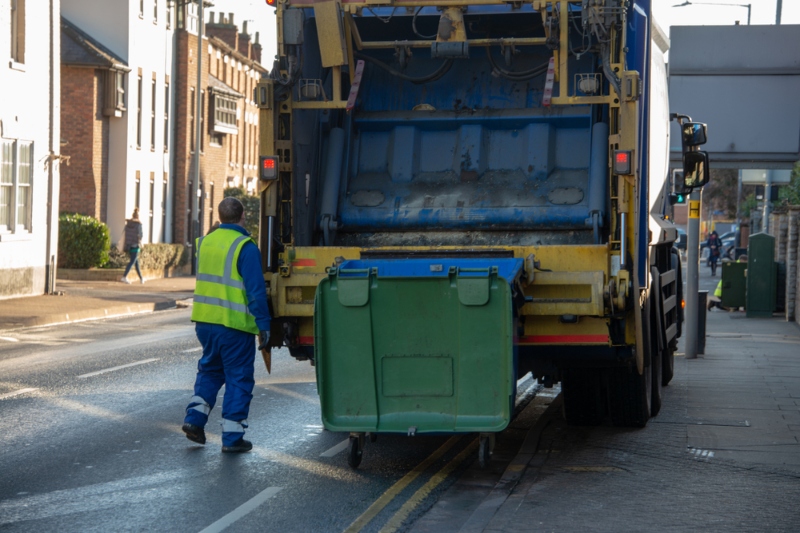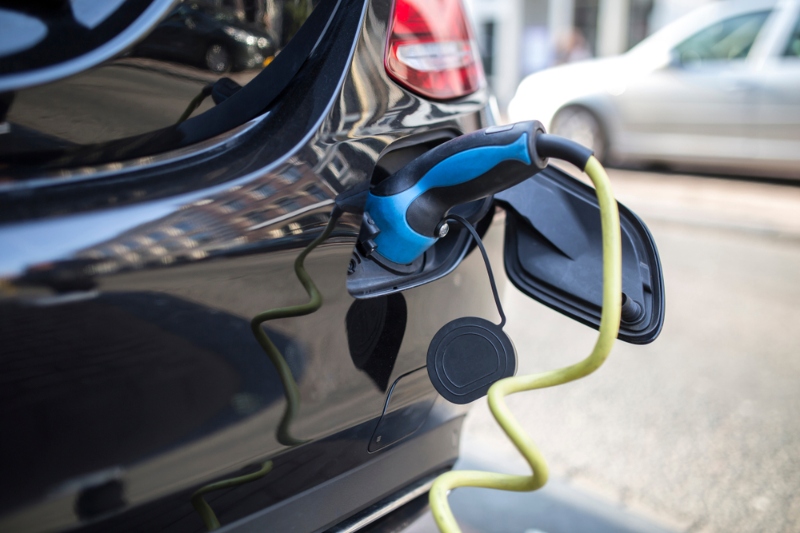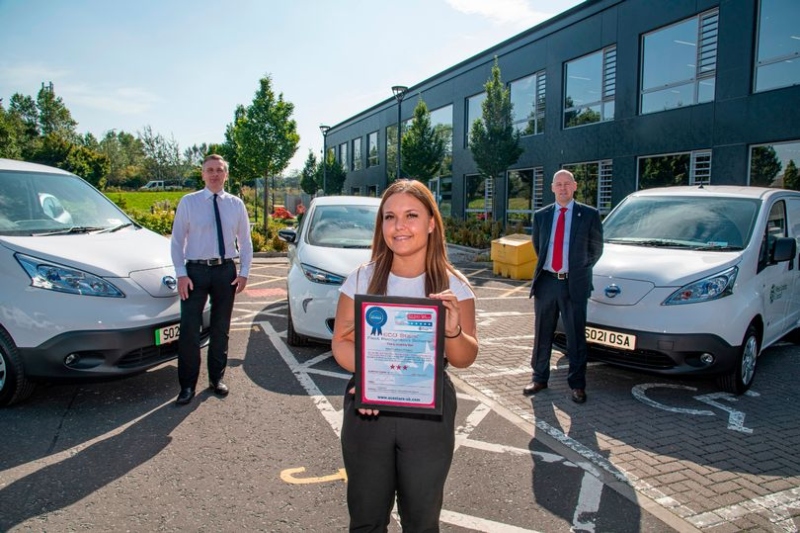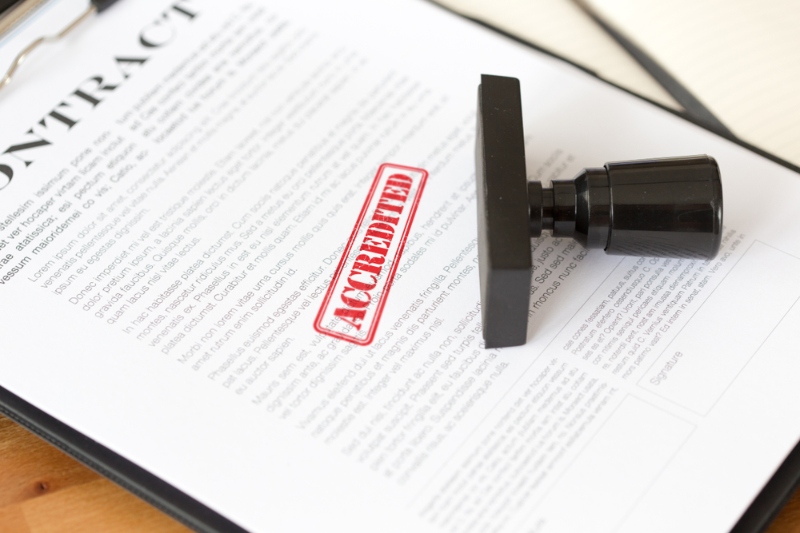 Top safety accreditation for ISS
12/10/2021
Vehicle safety technology and software company Innovative Safety Systems Ltd (ISS) has been awarded accreditation from Alcumus SafeContractor for achieving excellence in health and safety in the workplace.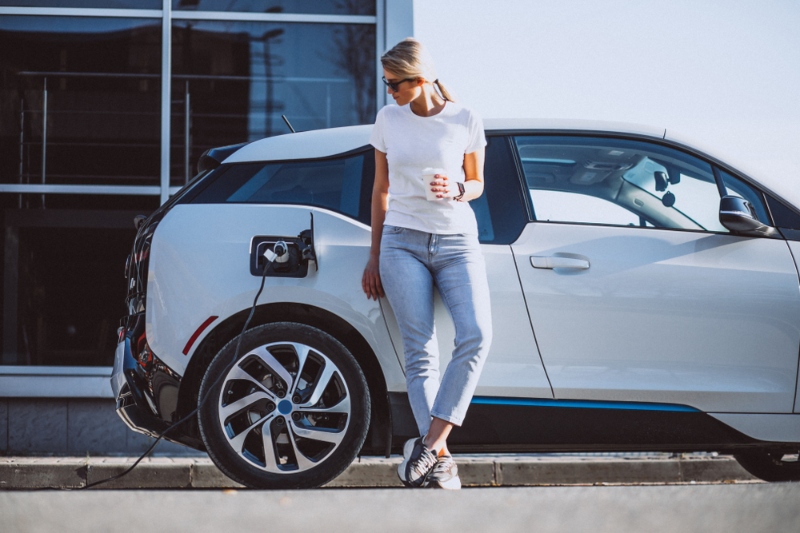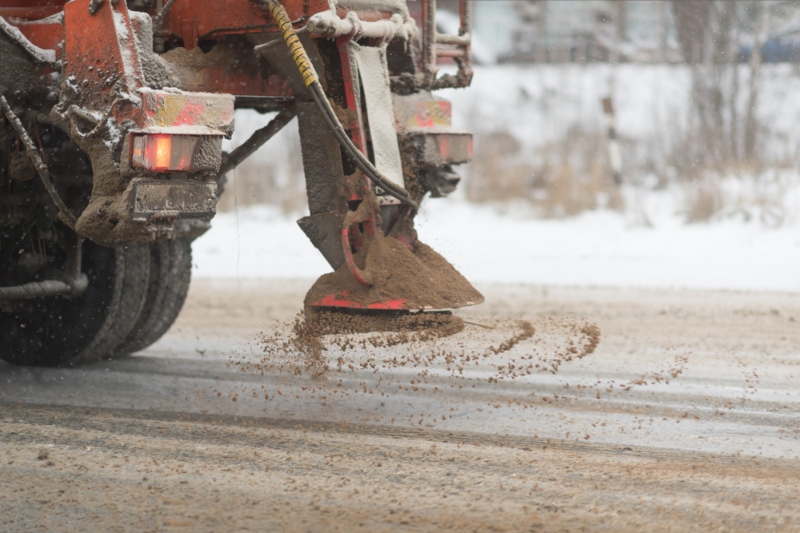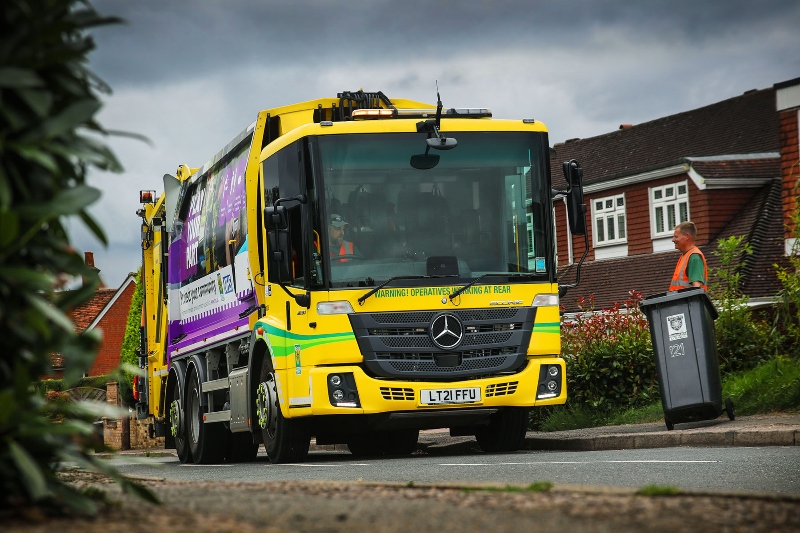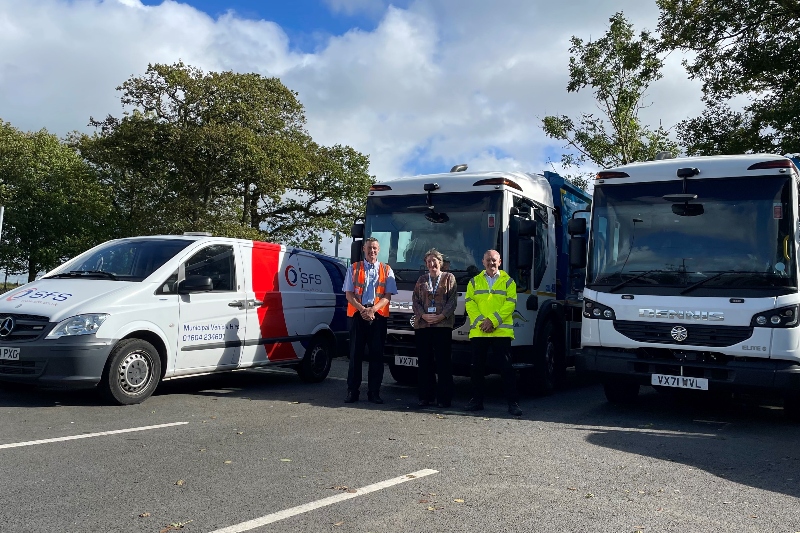 SFS expands operations in the South West
05/10/2021
Specialist Fleet Services Ltd (SFS) is expanding its operations in the South West following the award of two new seven year (+7) contract hire agreements from Somerset West and Taunton Council and North Devon Council.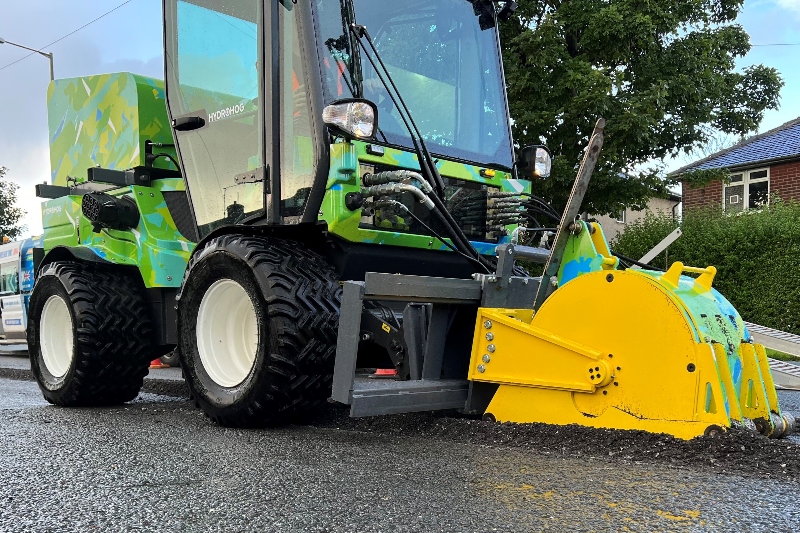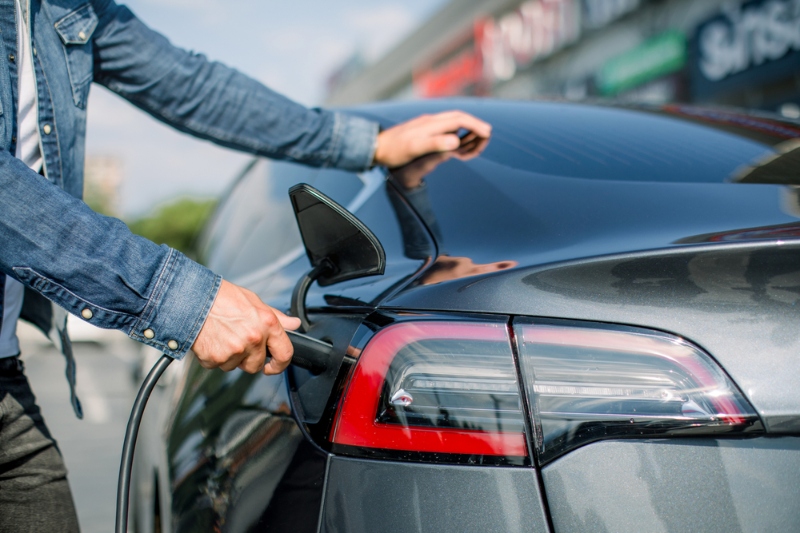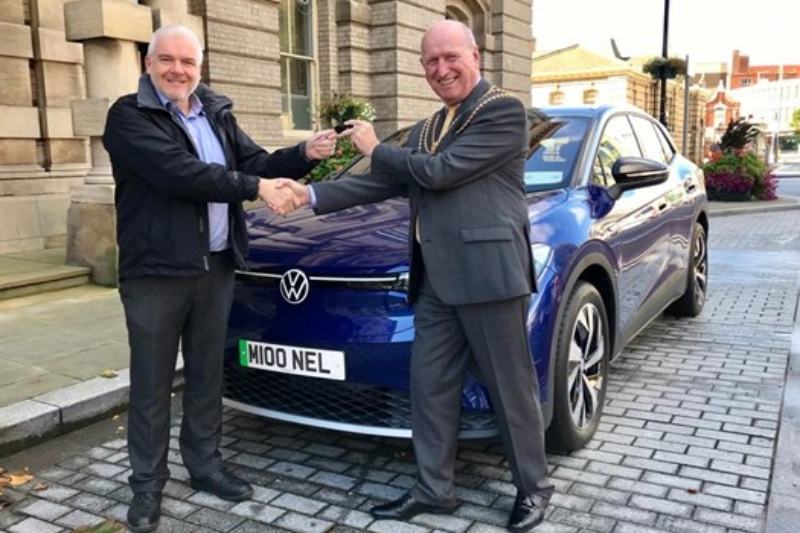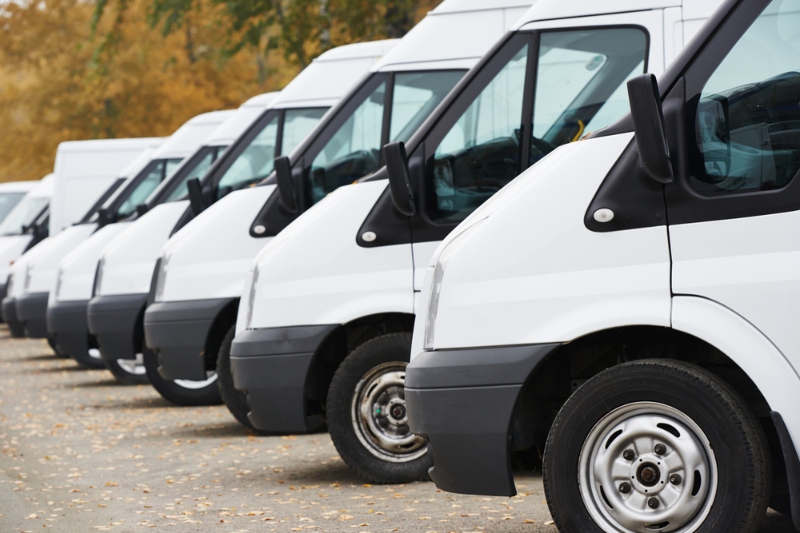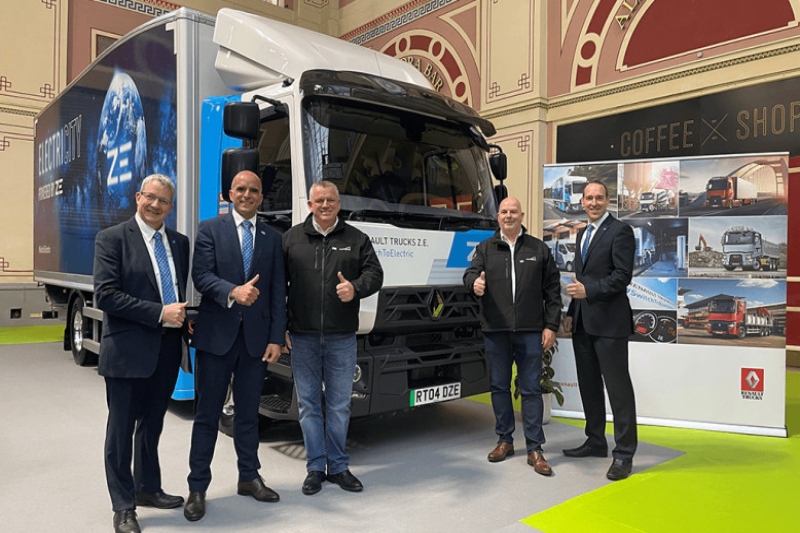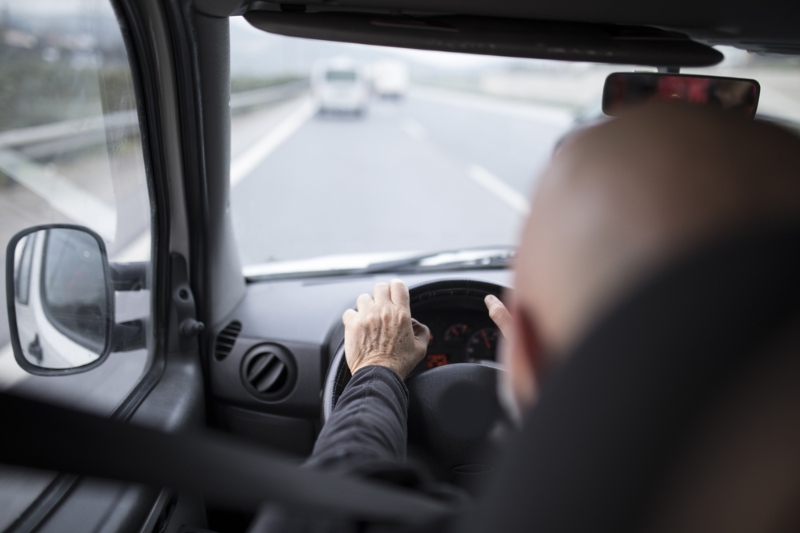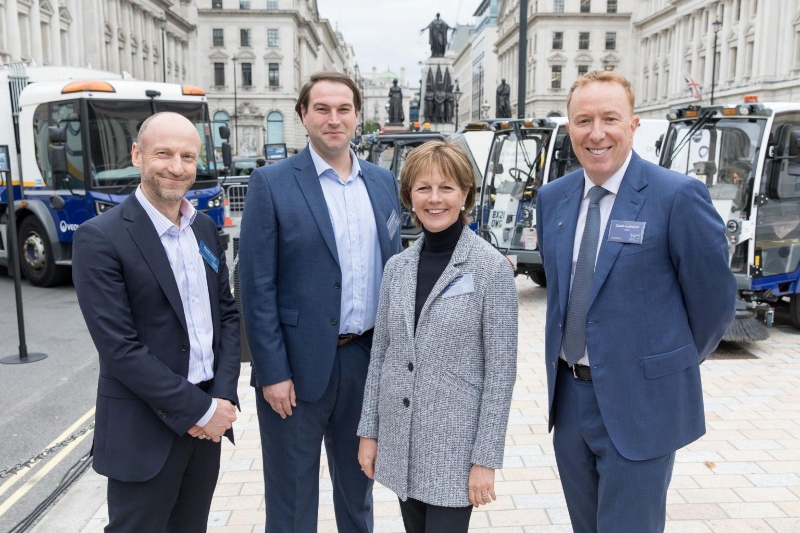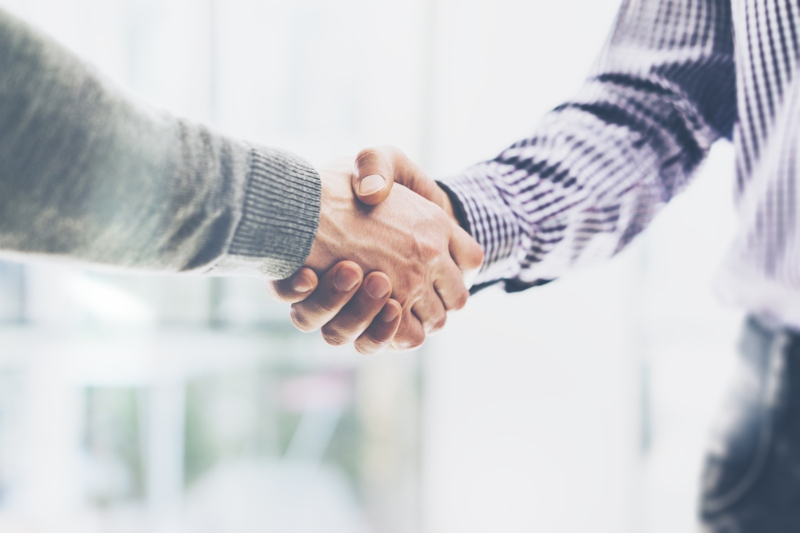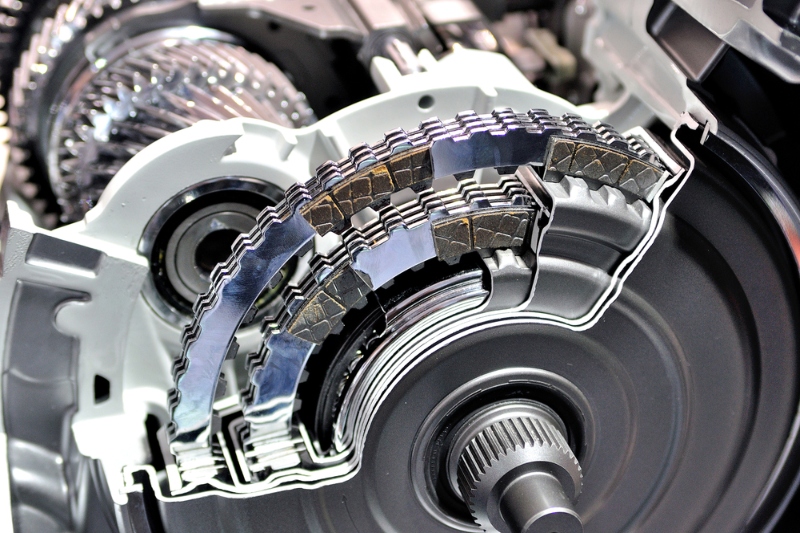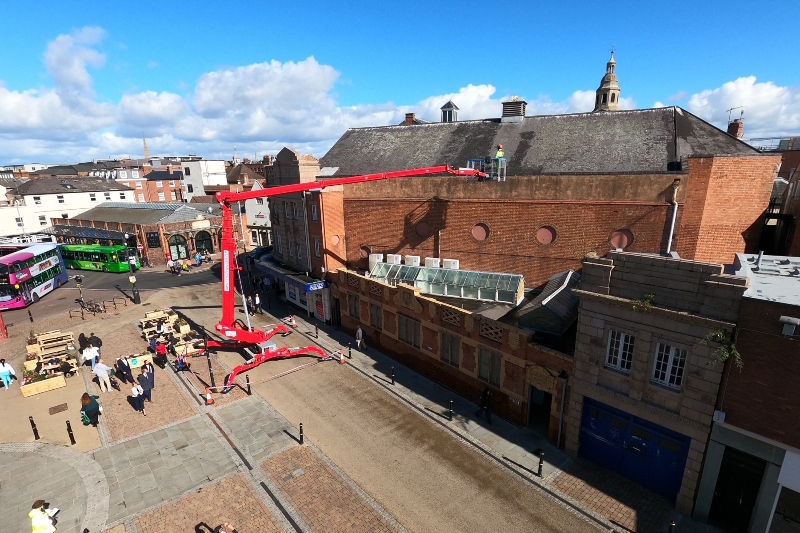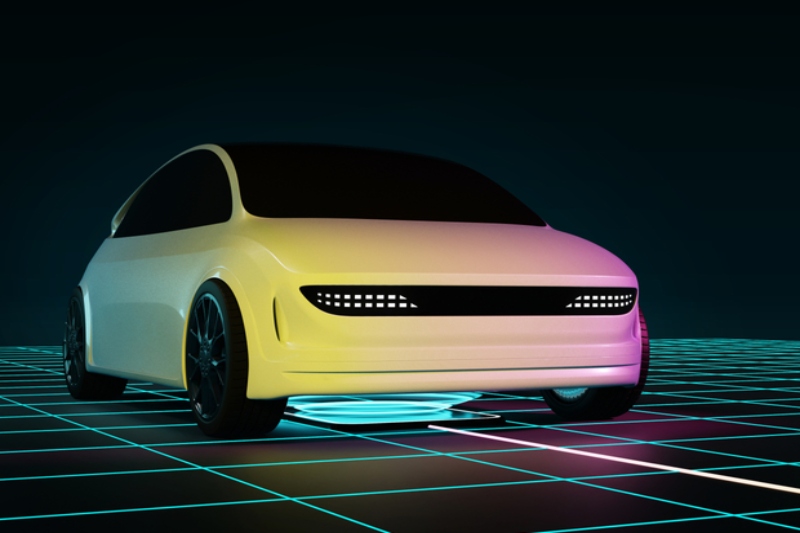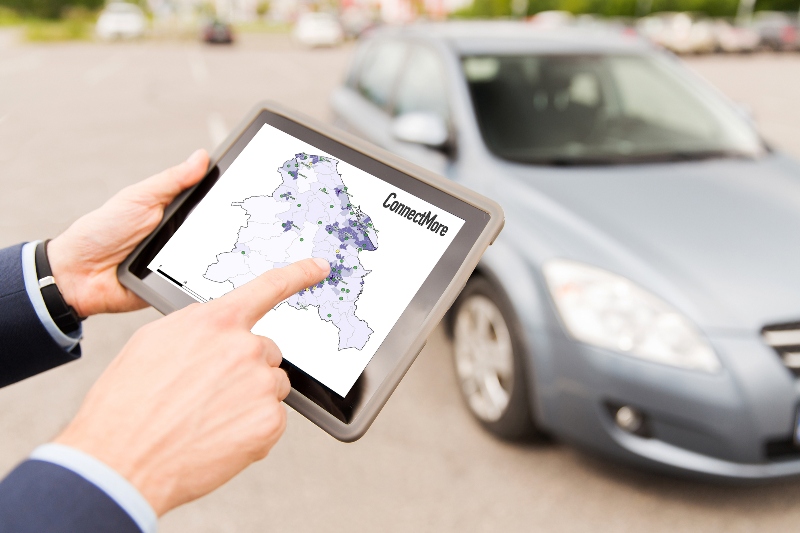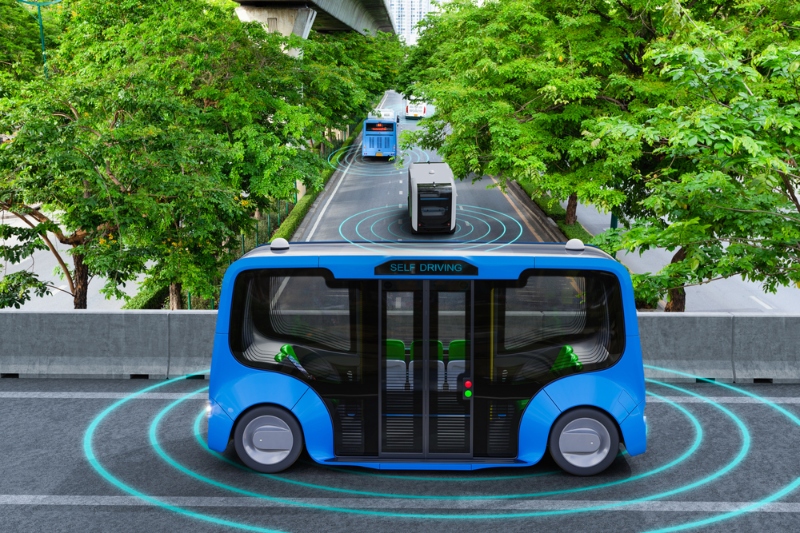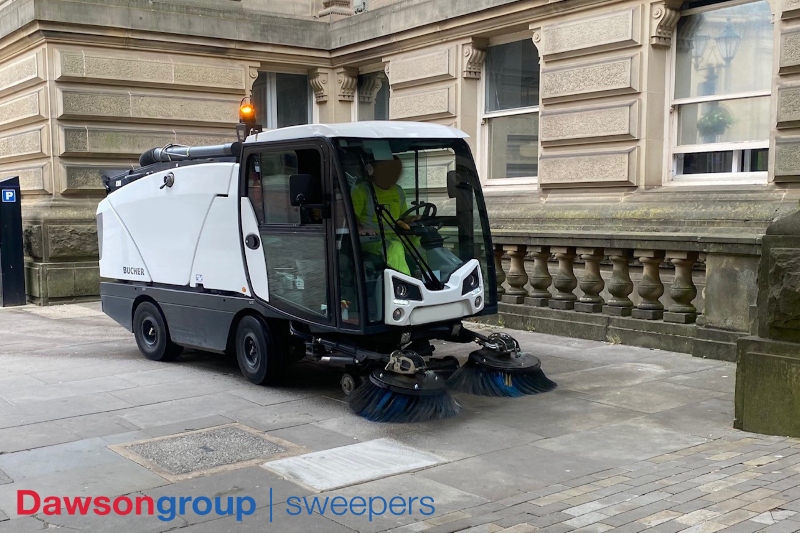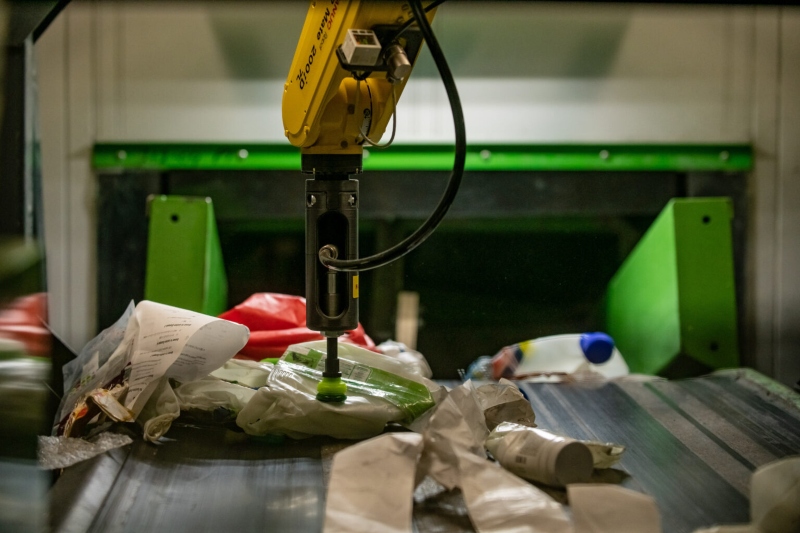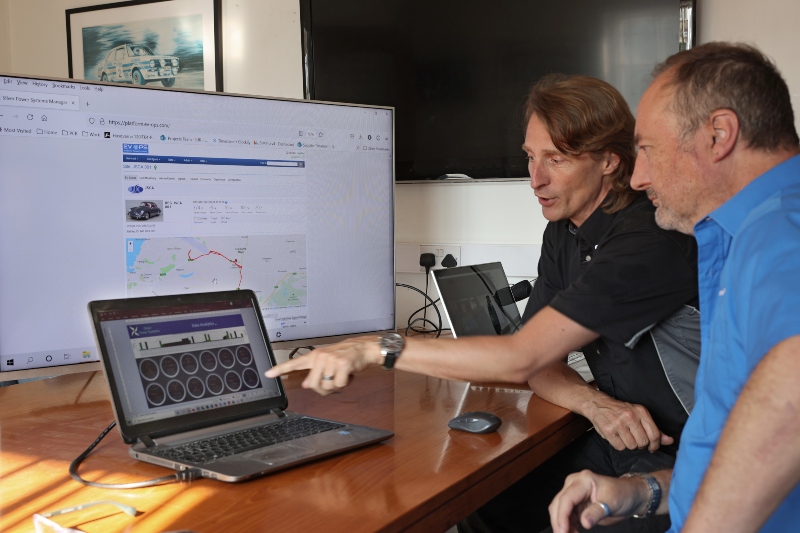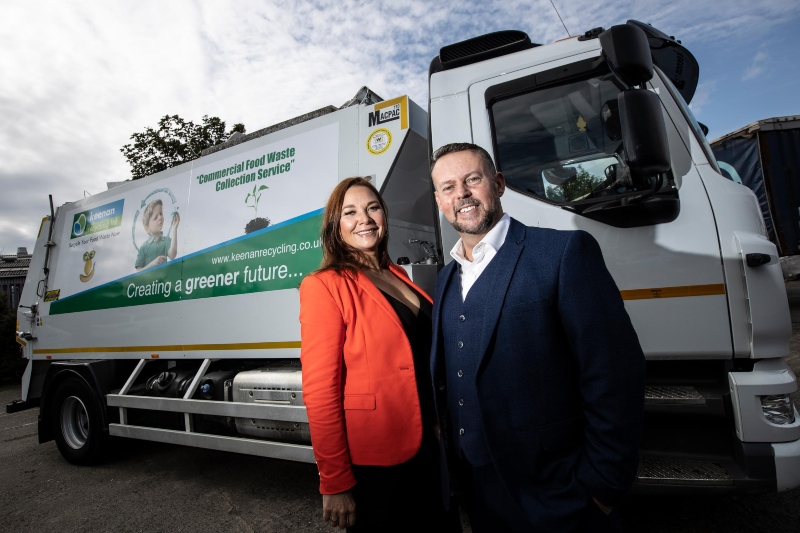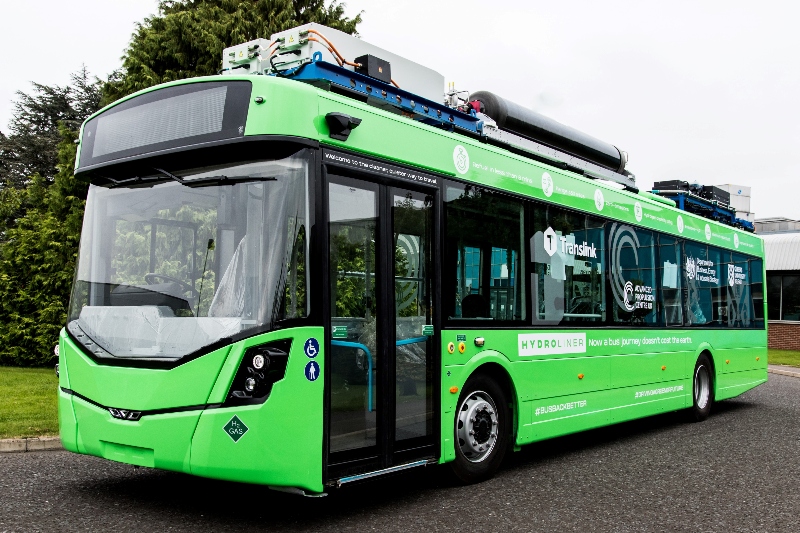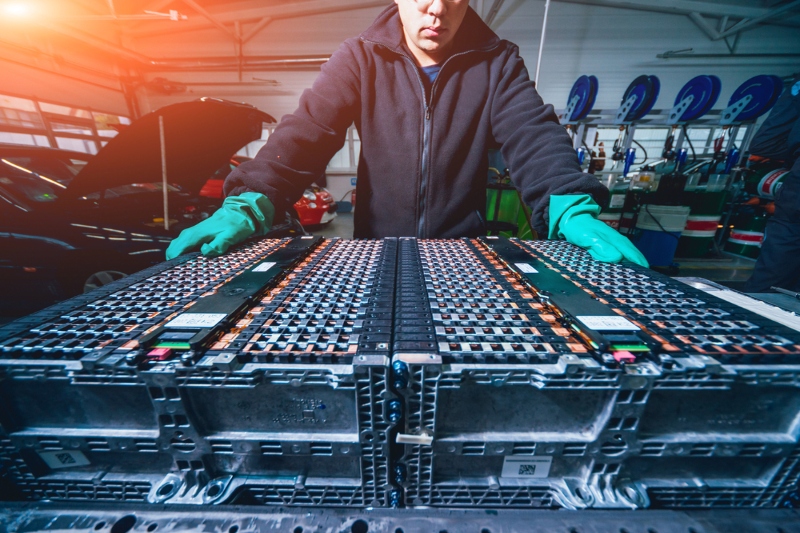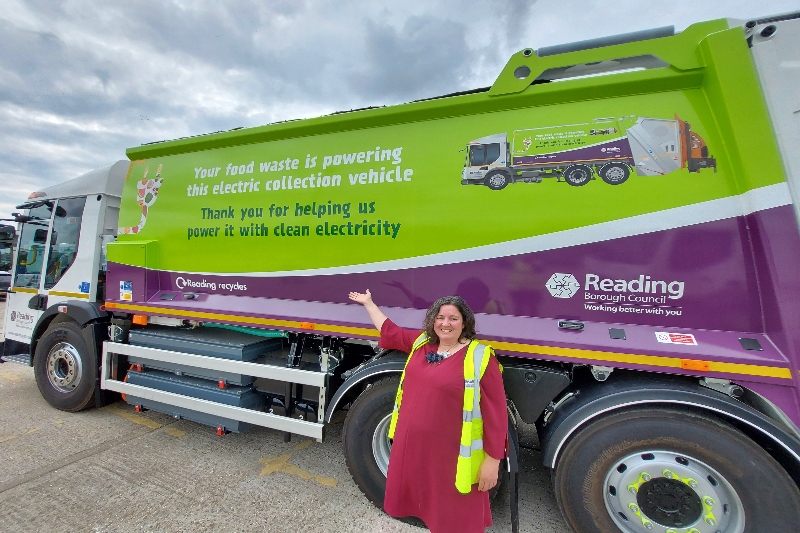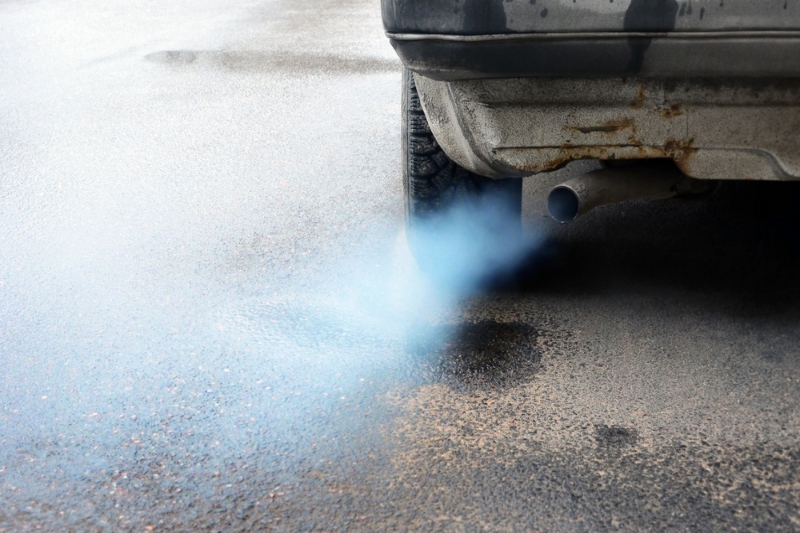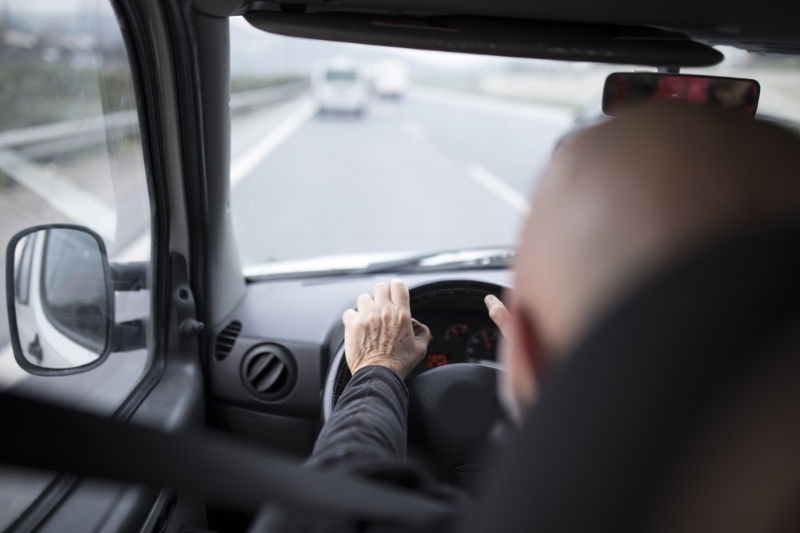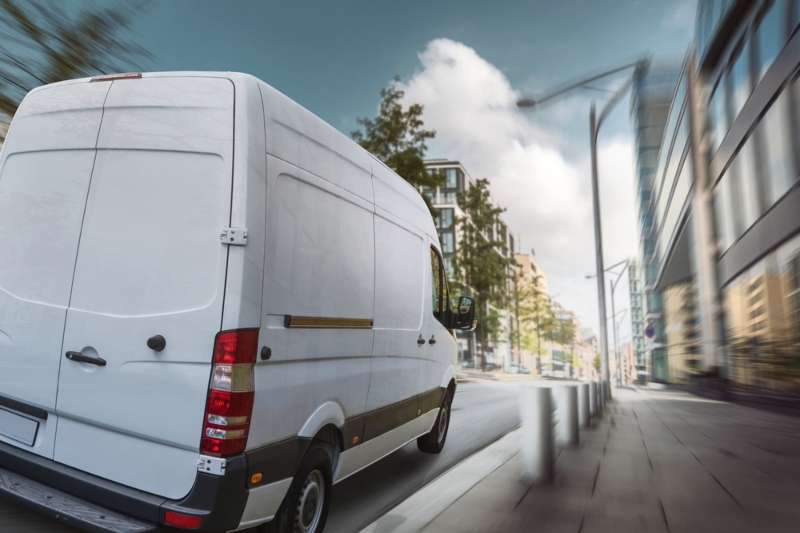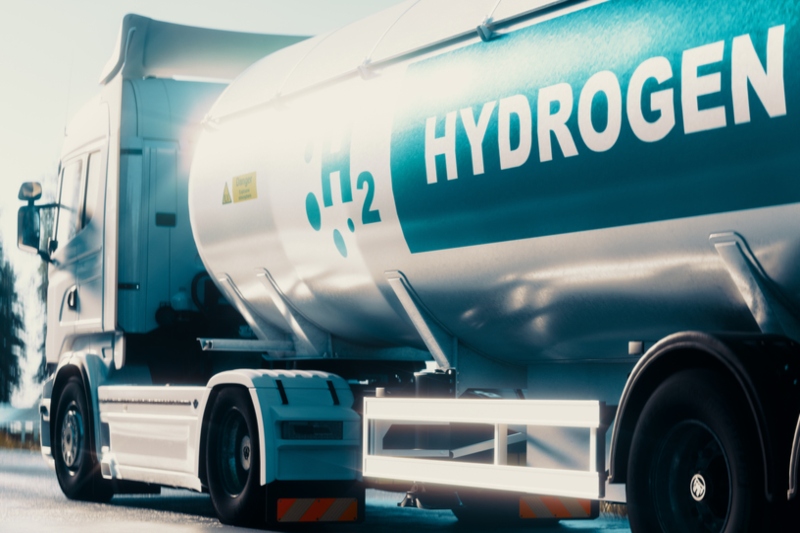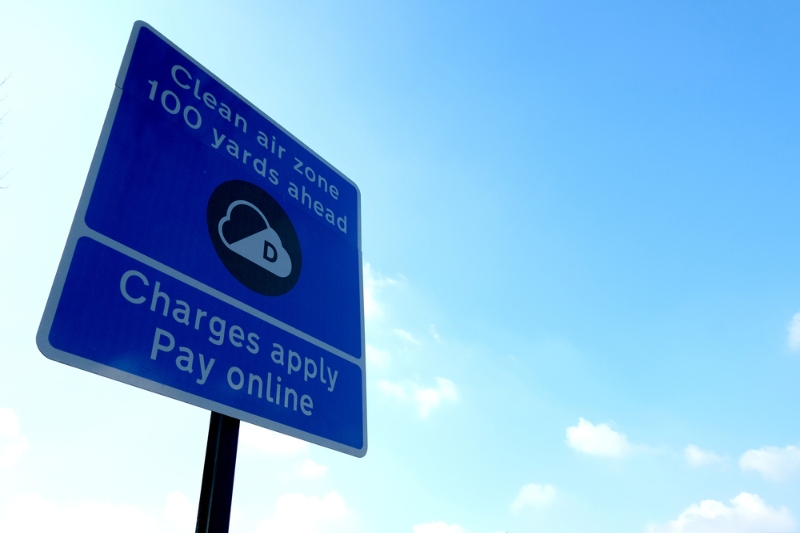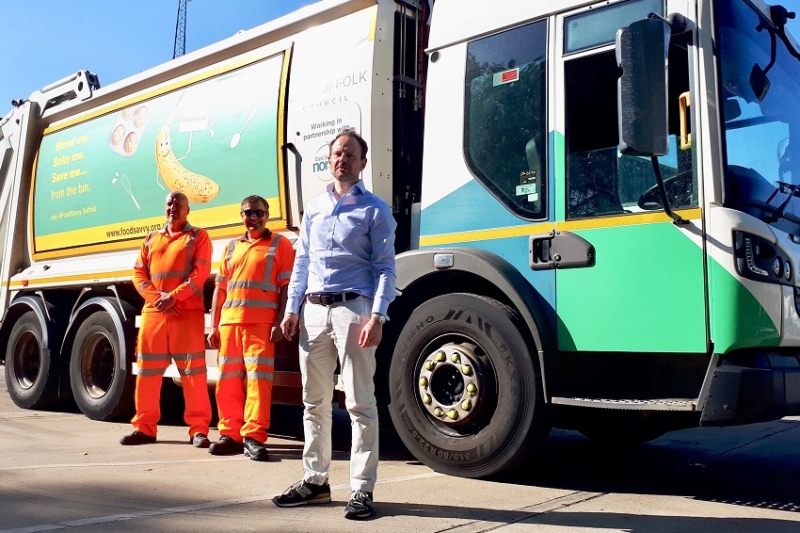 Council to run on eco-friendly fuel
08/09/2021
East Suffolk Council is taking further steps to reduce its impact on the environment by switching to an eco-friendly fuel for its fleet of vehicles.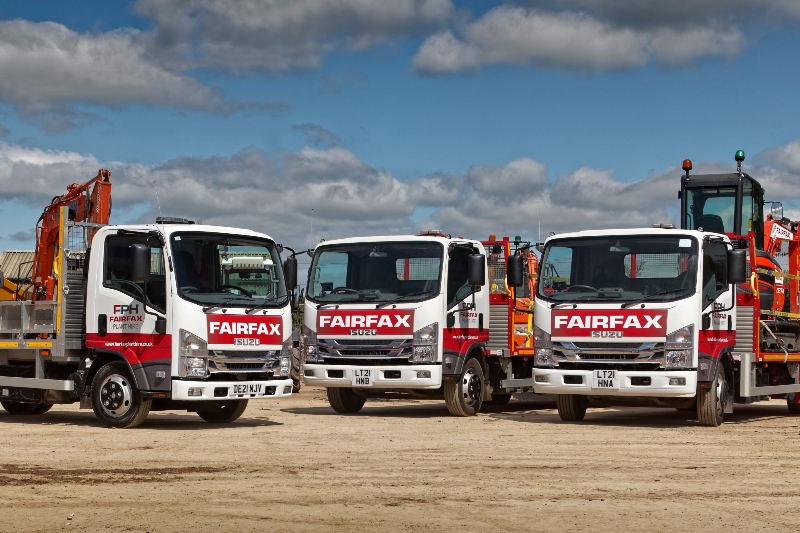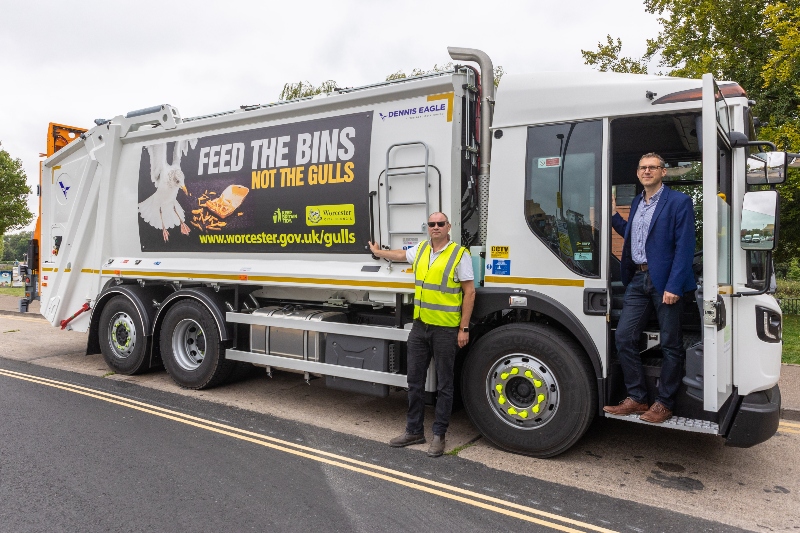 New waste lorries remind people not to feed gulls
08/09/2021
Worcester residents will now be seeing regular reminders of how they can help control the number of gulls in the city, with two new waste lorries displaying 3.4-metre signs asking them to dispose of waste food properly.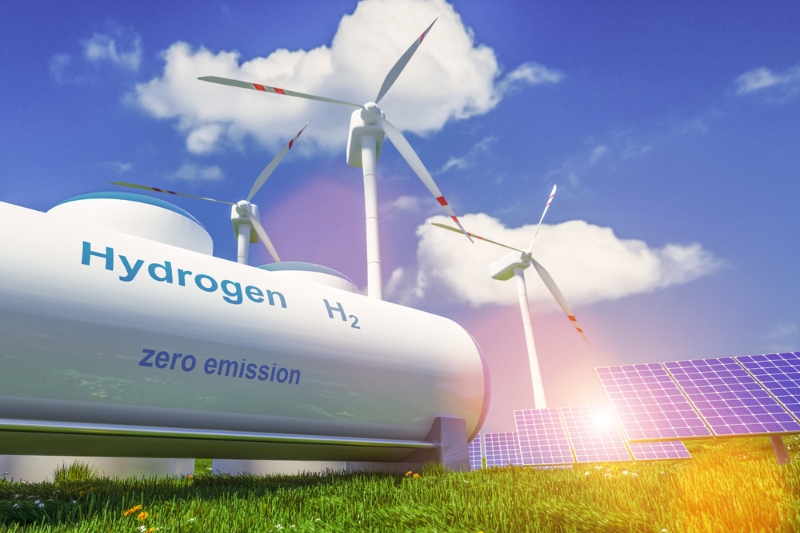 £1bn hydrogen investment fund launched
07/09/2021
Green entrepreneur Jo Bamford has joined forces with multi-family office Vedra Partners to launch HYCAP, a hydrogen investment fund which has set its sights on raising £1bn.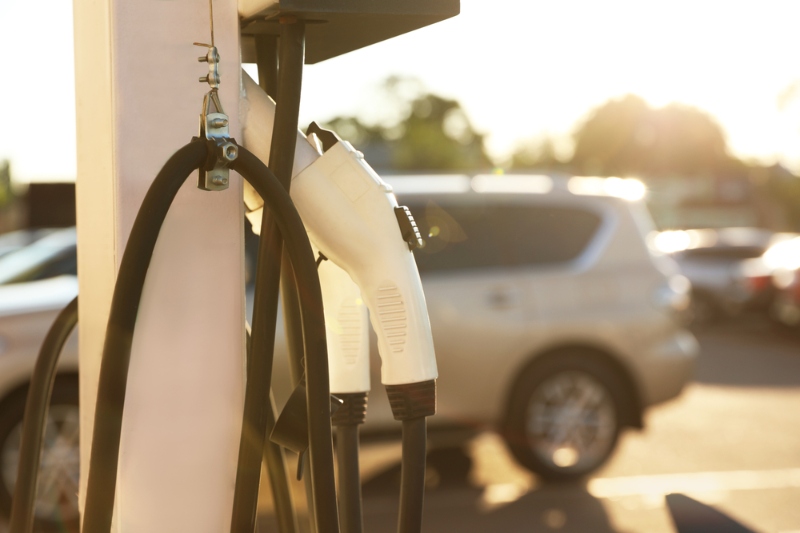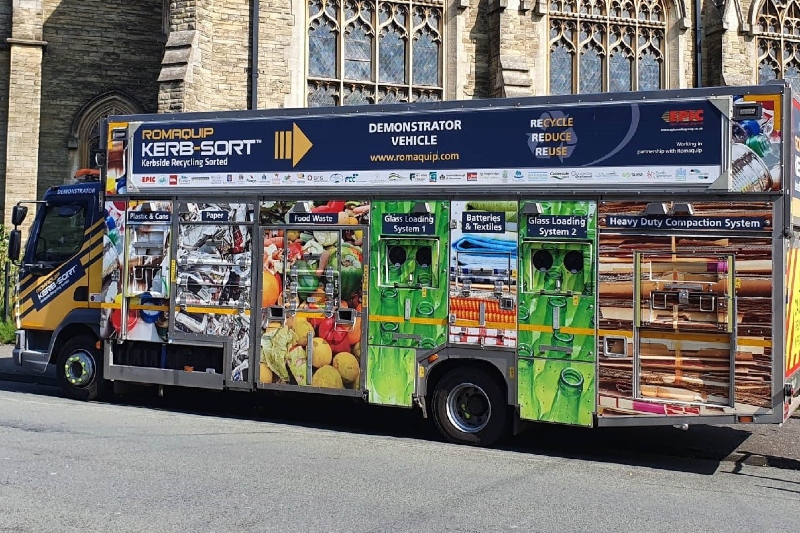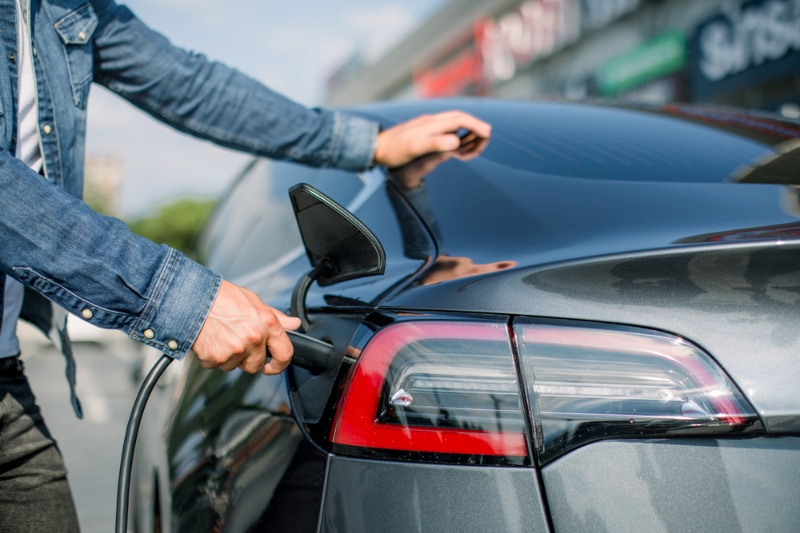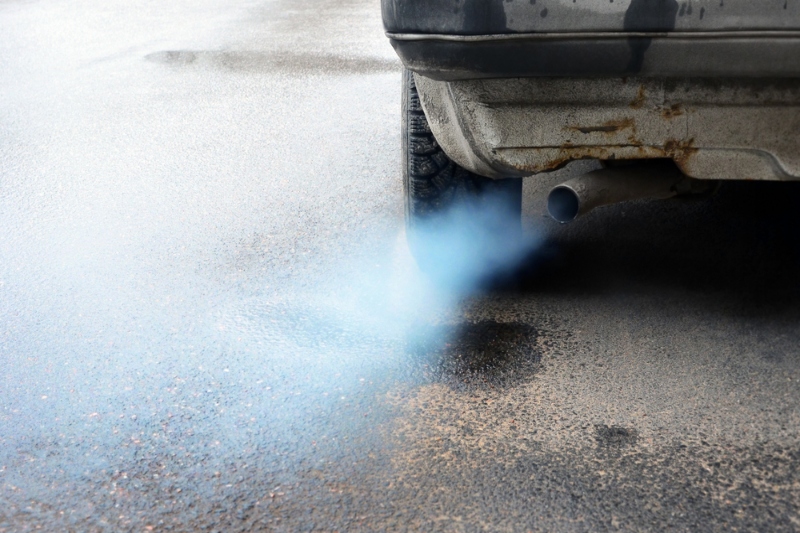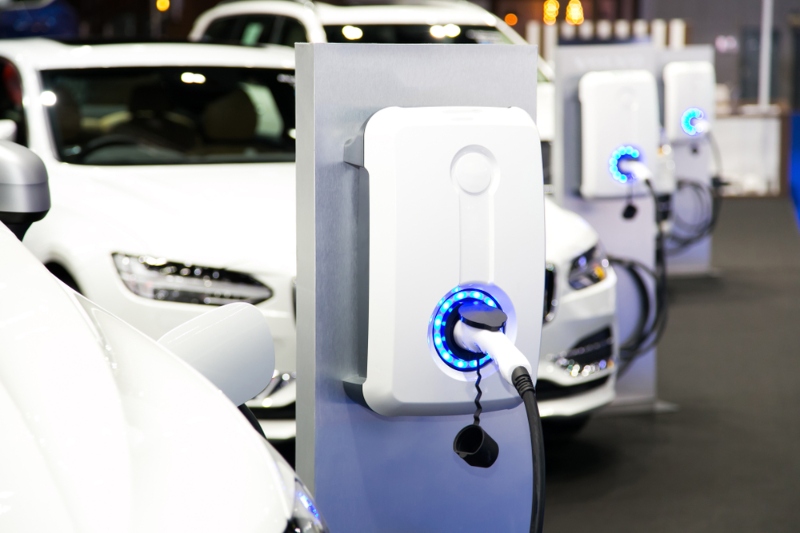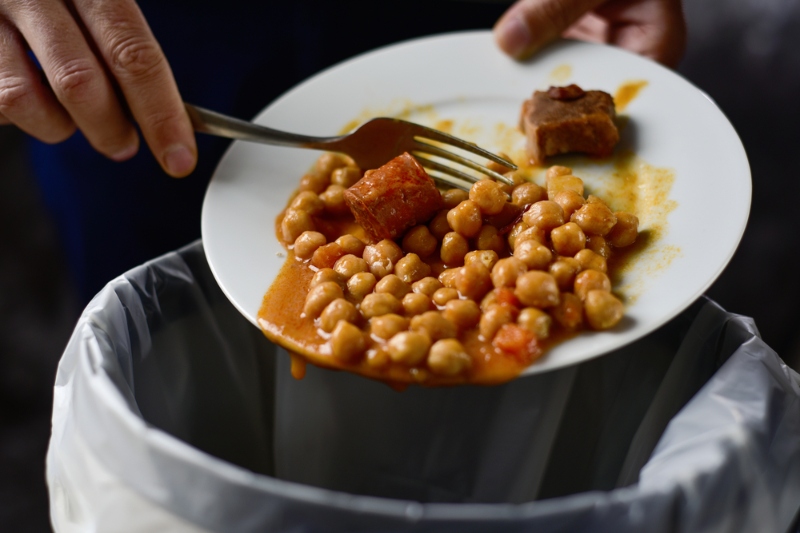 Food waste returns to pre-lockdown levels
26/08/2021
The latest UK Food Trends Survey shows that self-reported food waste has returned to pre-lockdown levels and more food is potentially going to waste as life returns to normal.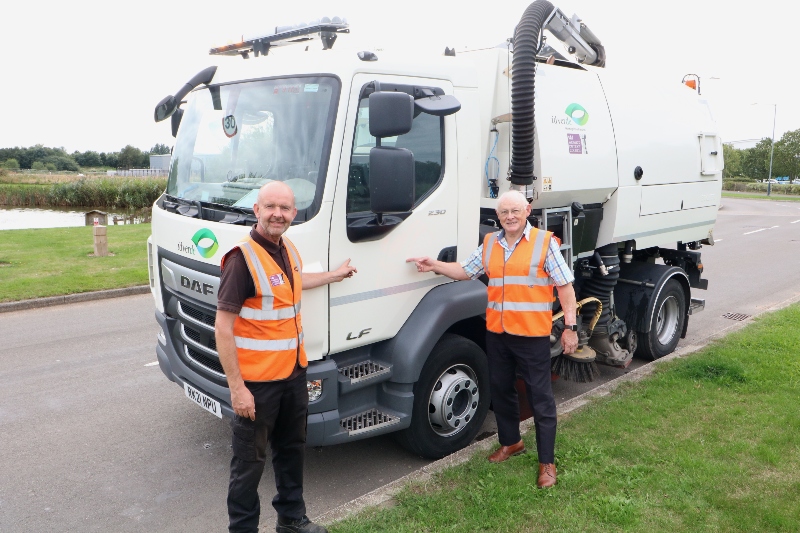 Warwick residents called on to name new sweepers
26/08/2021
Sweeping Beauty? Shaun the Sweep? The Grim Sweeper? These could be the names of Warwick District Council's new fleet of street sweeper vehicles as the Council invites residents to 'suggest their best'.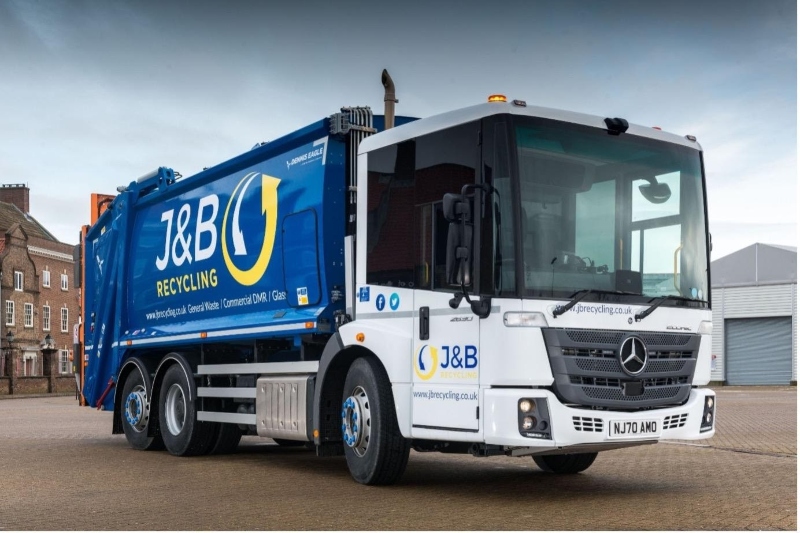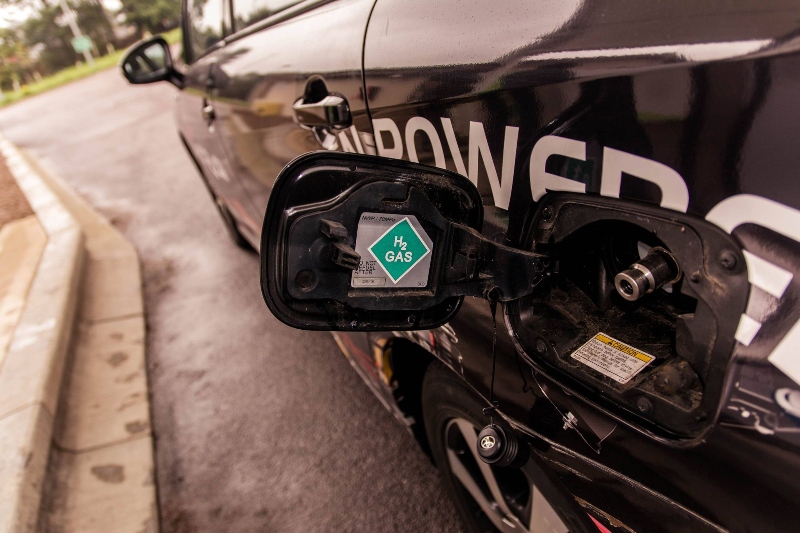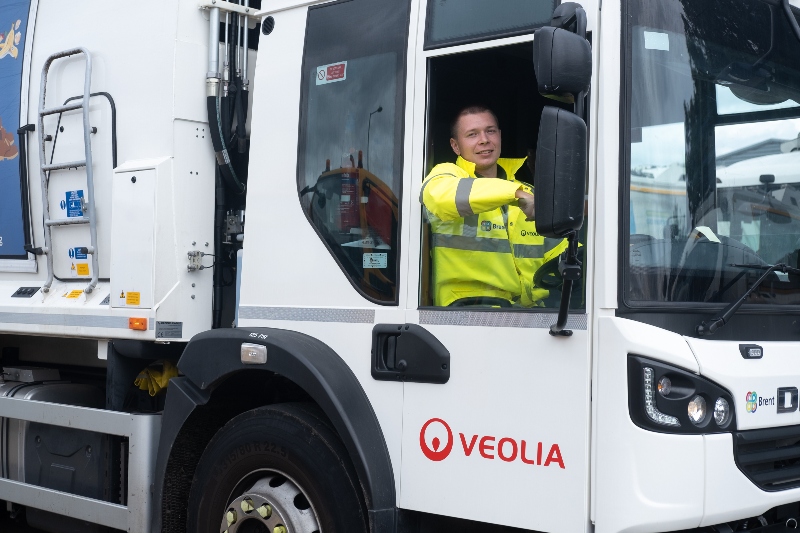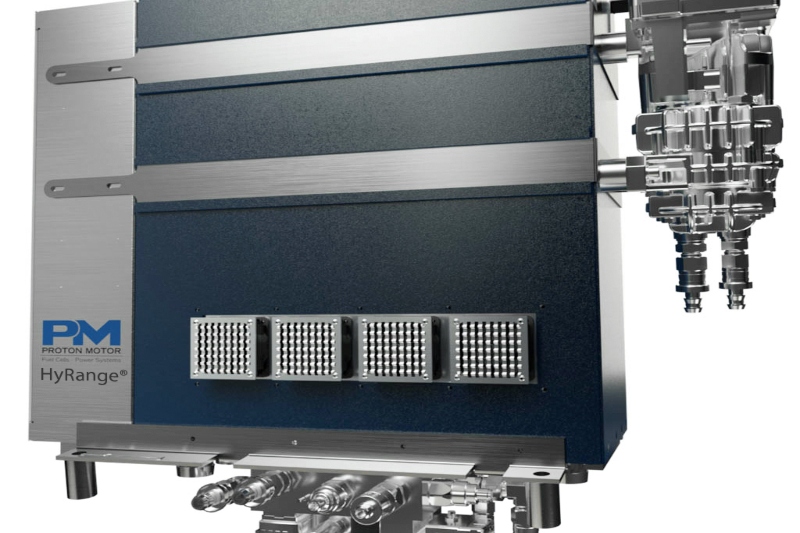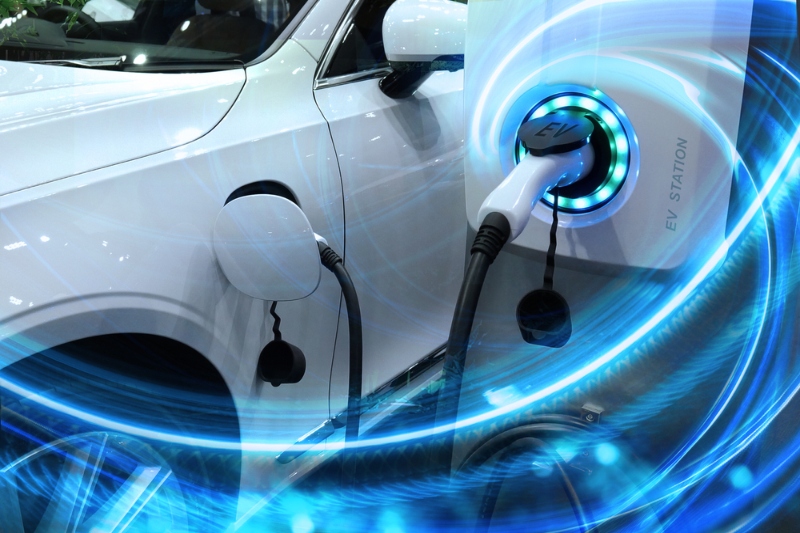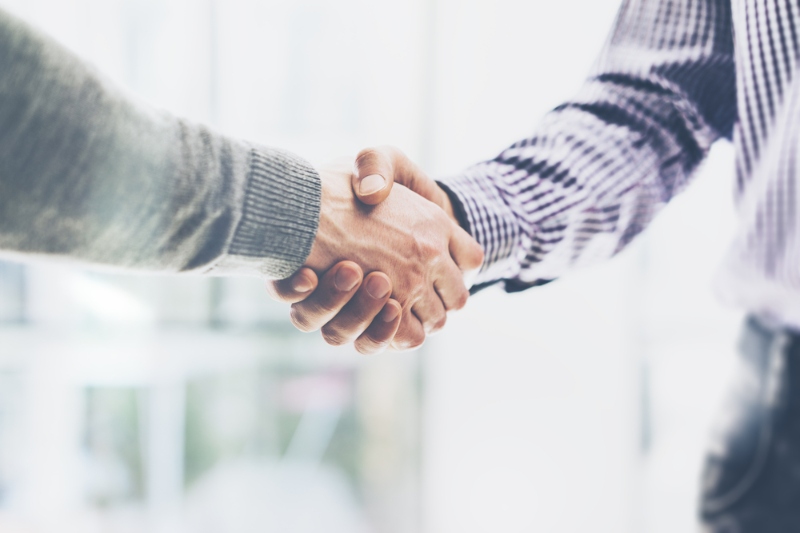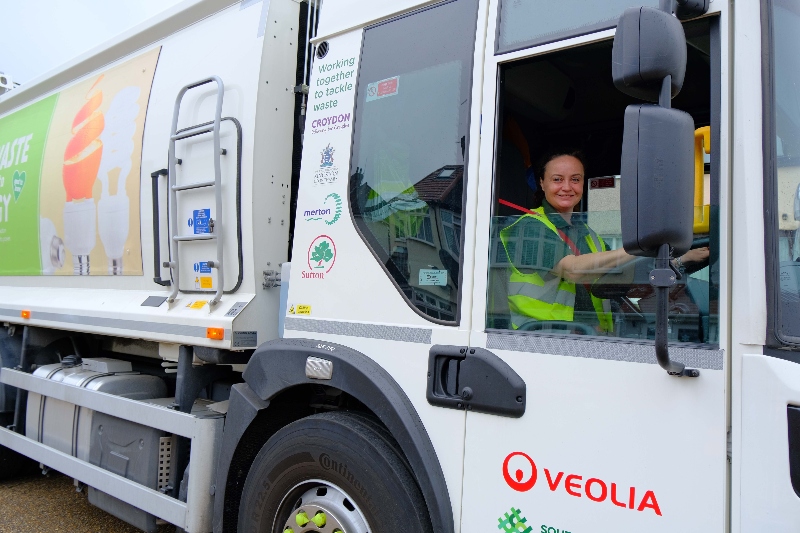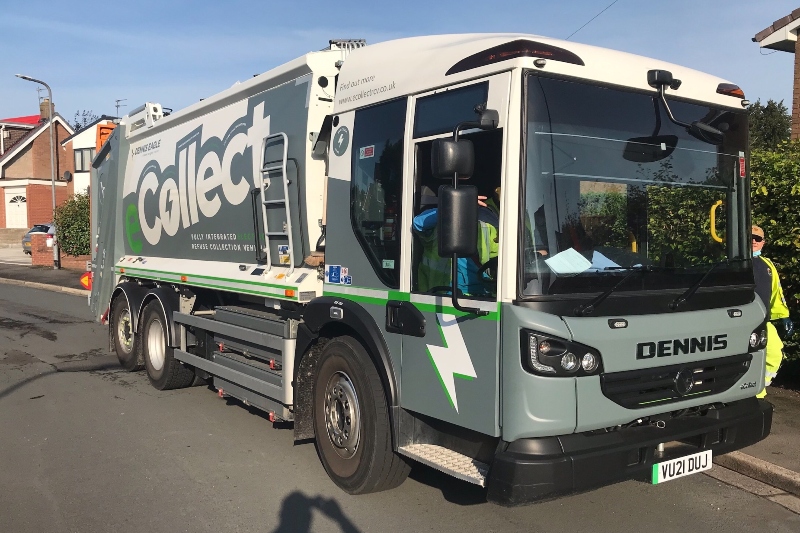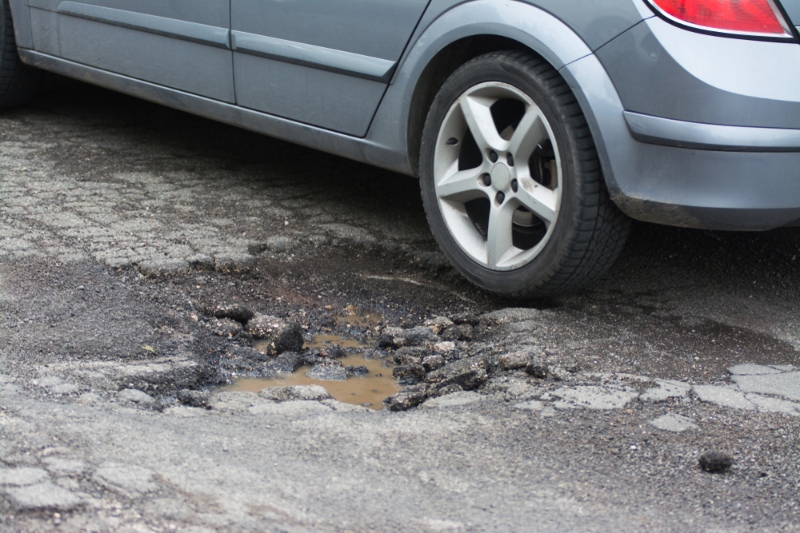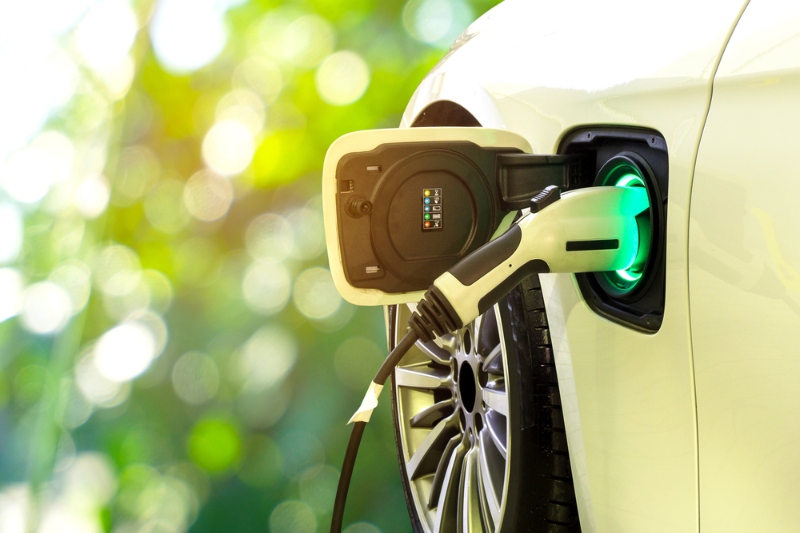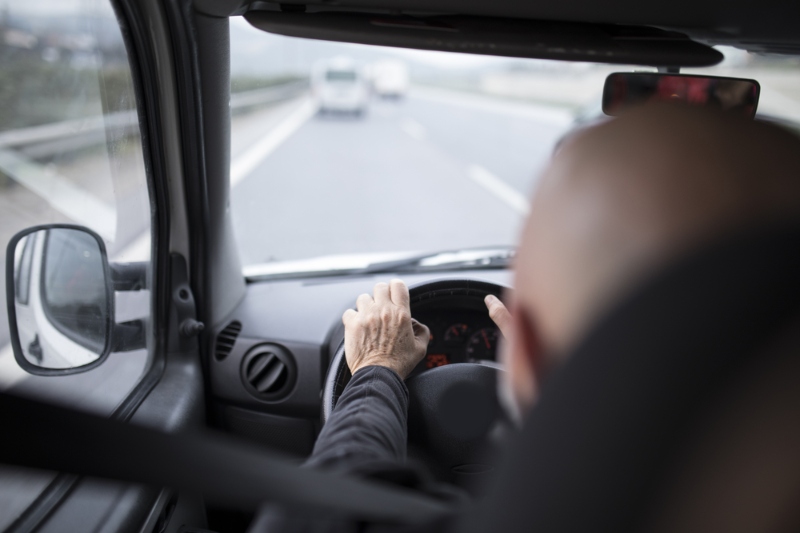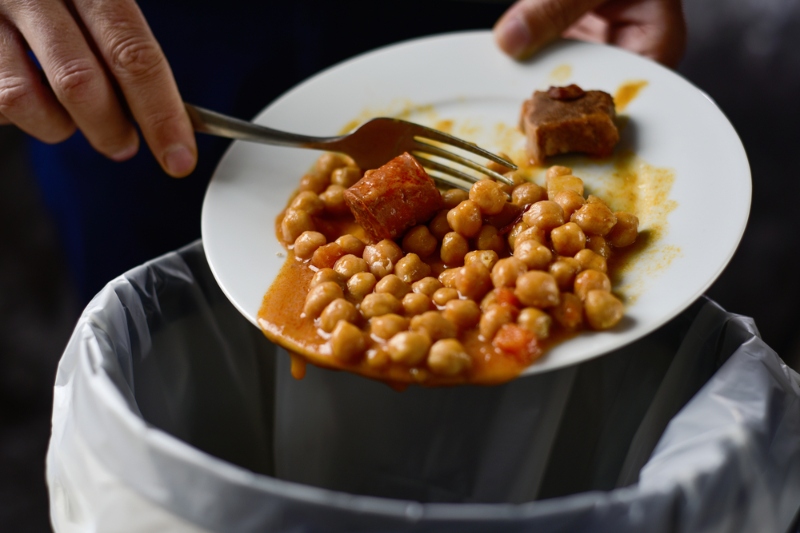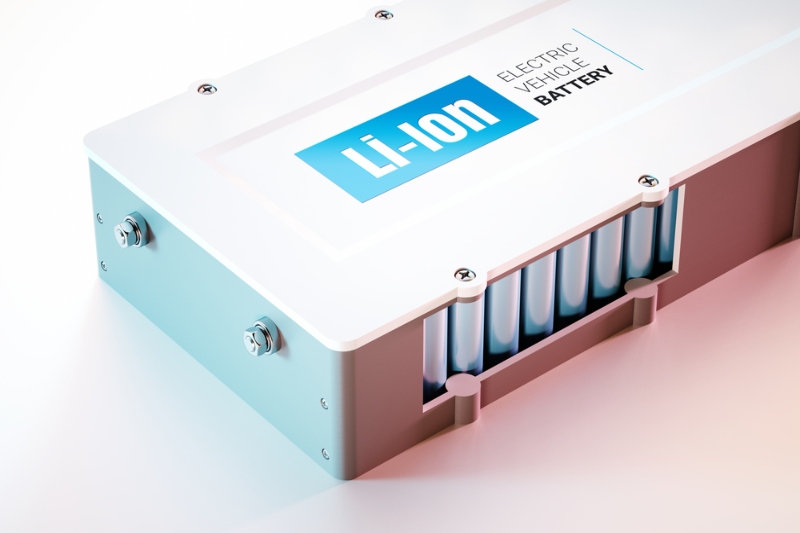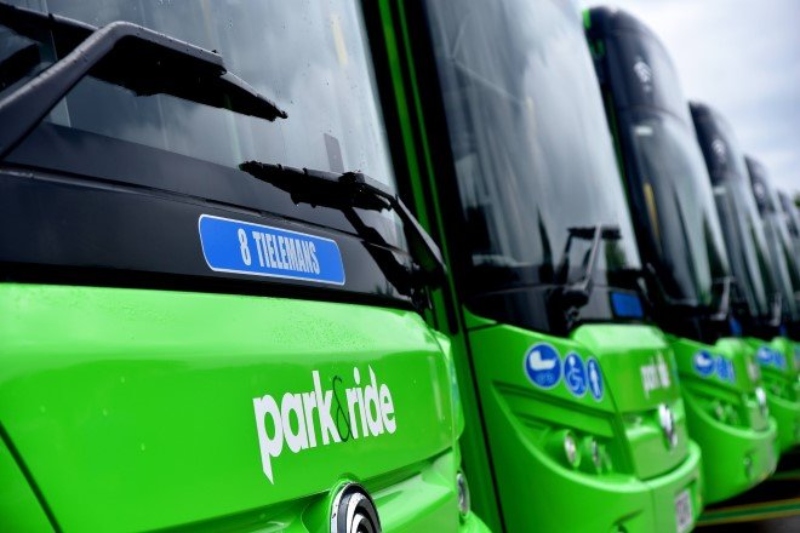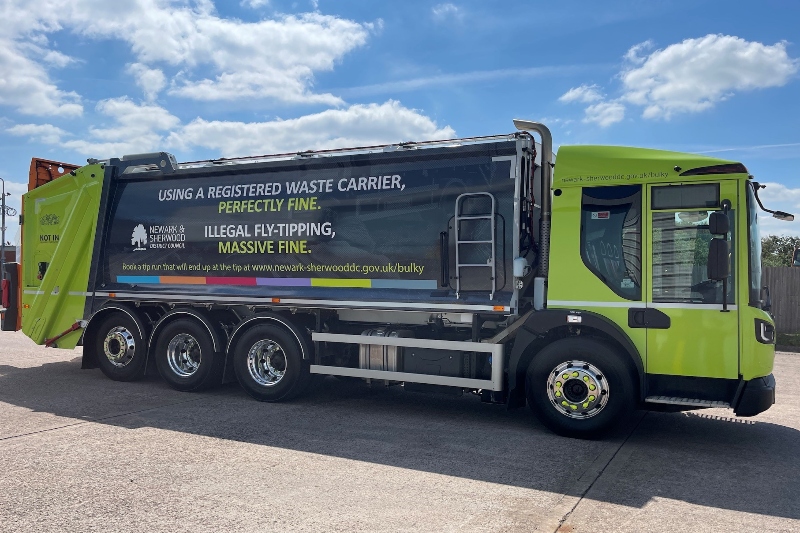 #NotinNewarkandSherwood campaign steps up a gear
05/08/2021
Newark and Sherwood District Council has stepped up the fight against fly tipping and is using one of its new refuse vehicles to spread the message that littering will not be tolerated.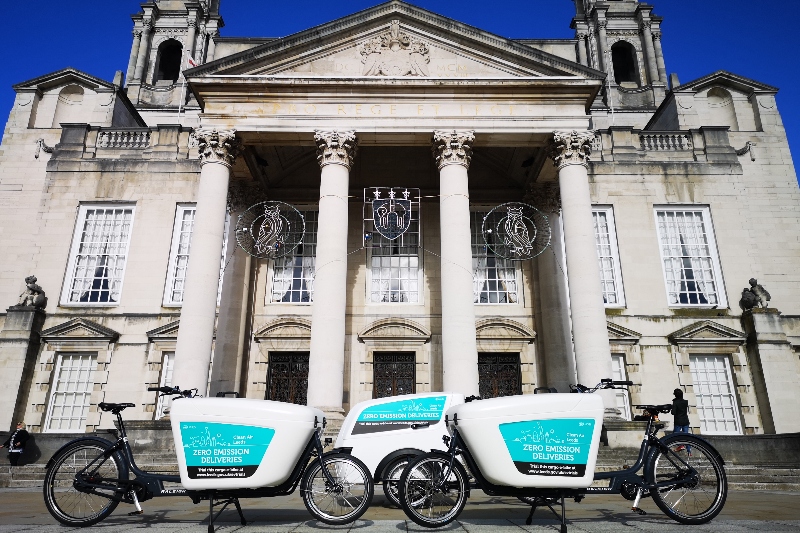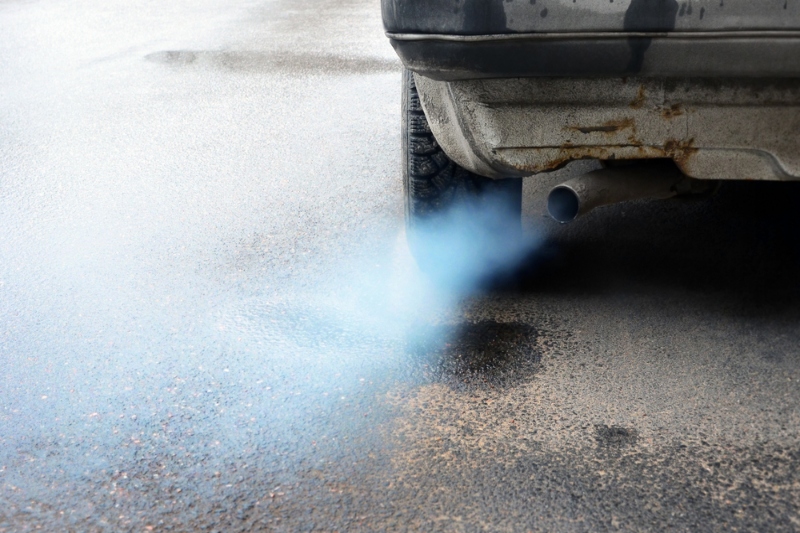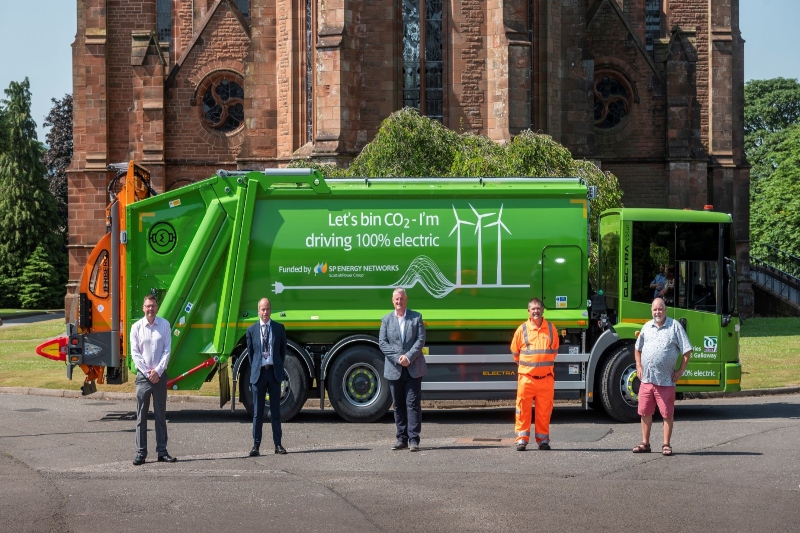 First rural electric bin lorries trialled in Scotland
04/08/2021
SP Energy Networks is piloting Scotland's first rural all-electric refuse vehicles in partnership with Dumfries & Galloway Council as the region works towards achieving its 2025 net zero emissions target.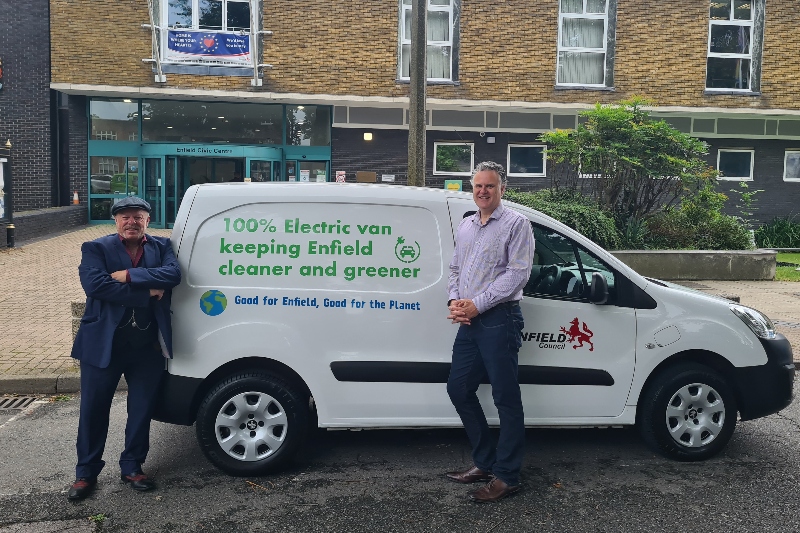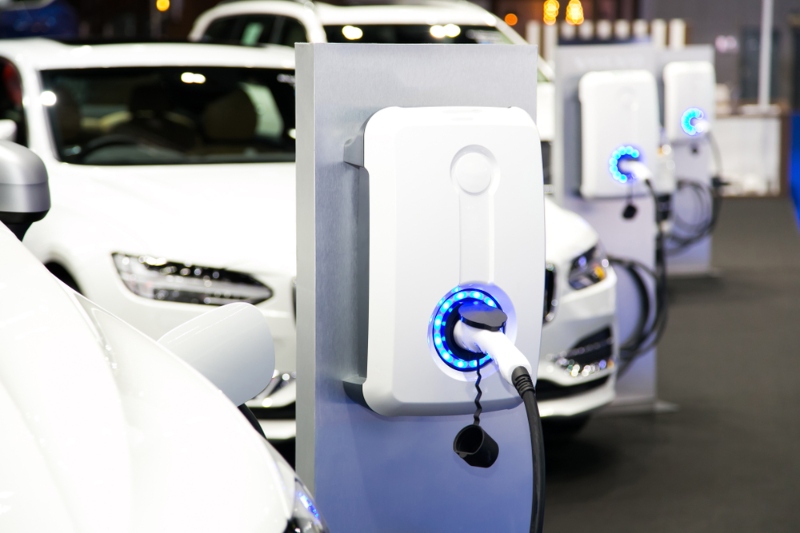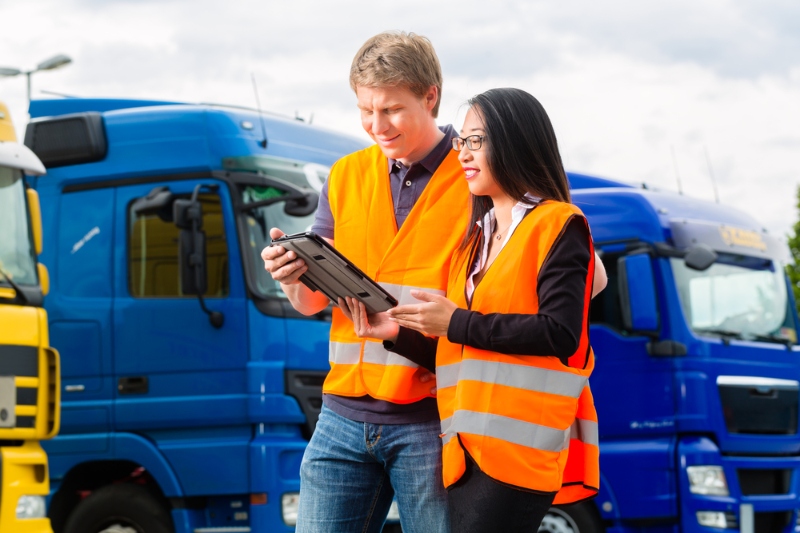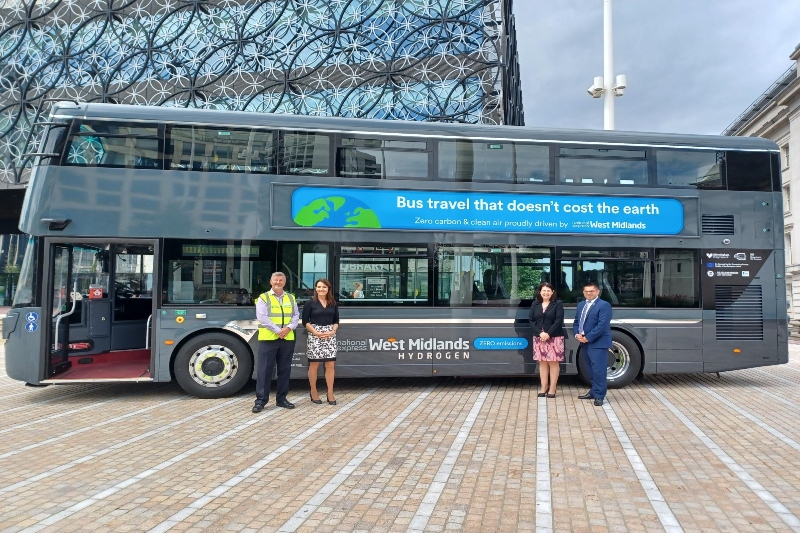 Birmingham gets first hydrogen bus
28/07/2021
Birmingham City Council has unveiled the first of its 20 new hydrogen buses, which are set to be in operation later this year.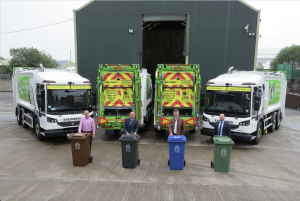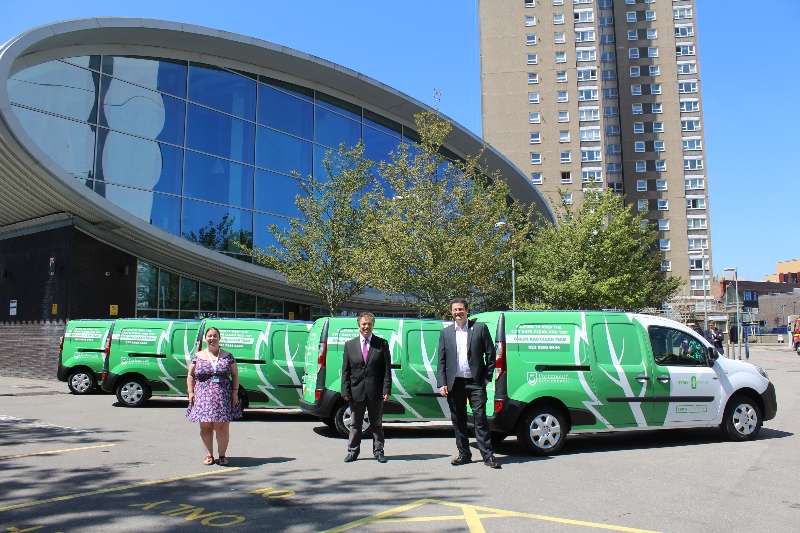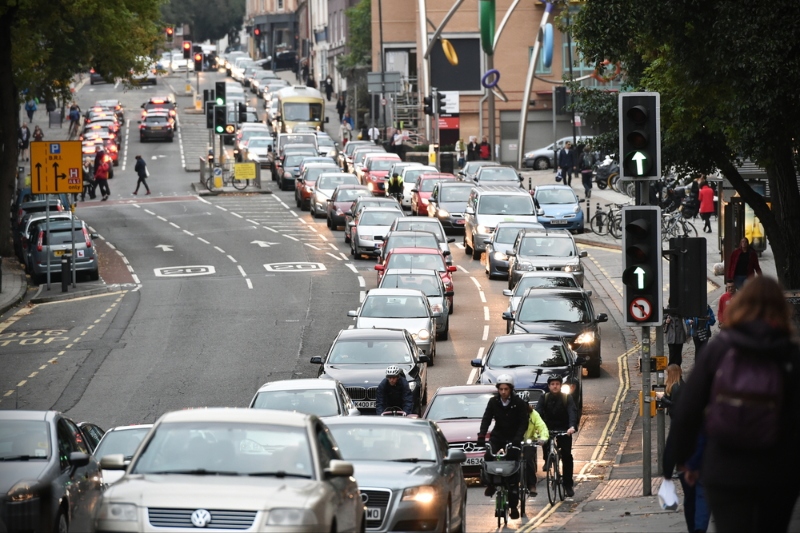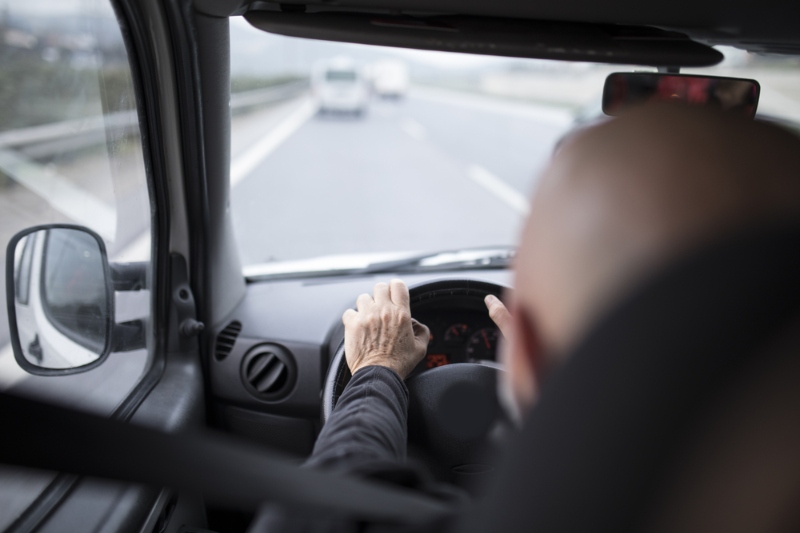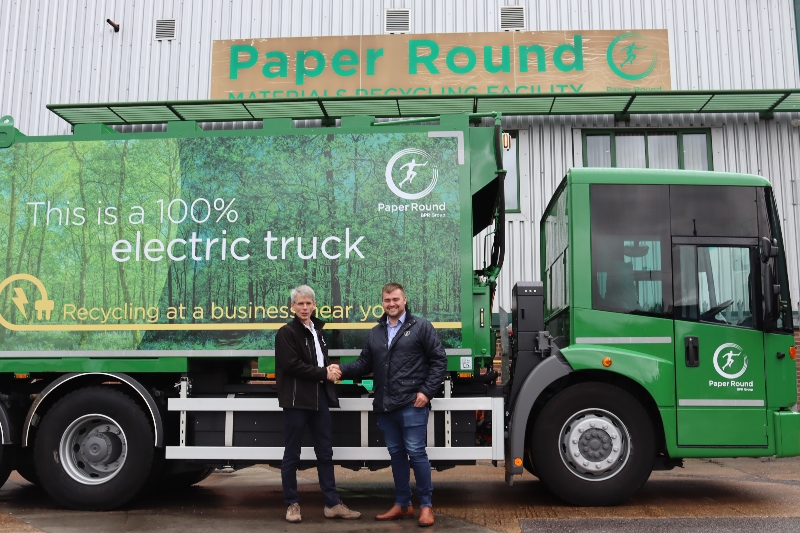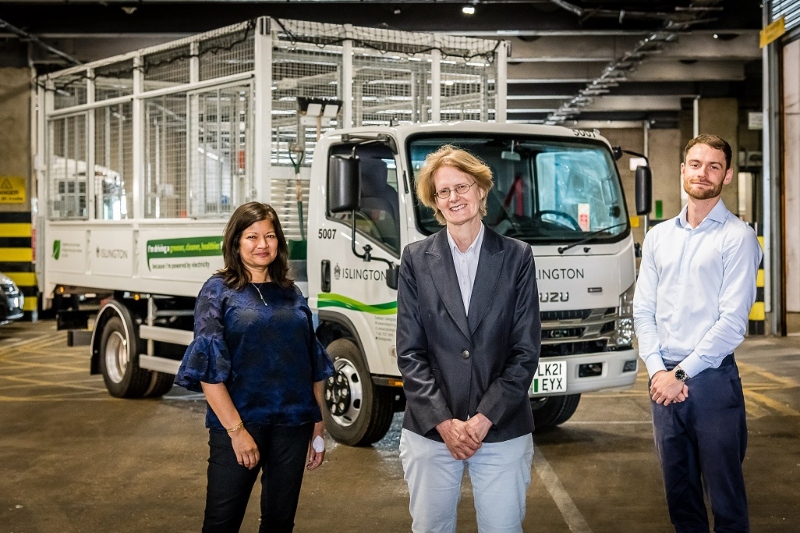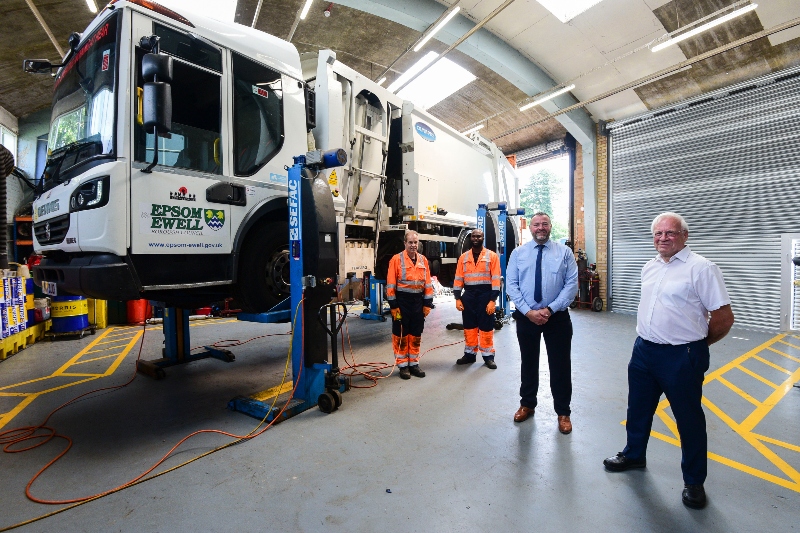 SFS invests in workshop at Epsom & Ewell Borough Council
16/07/2021
Specialist Fleet Services Ltd (SFS) has refurbished and expanded the workshop facility at Epsom & Ewell Borough Council, an investment that forms part of its 10-year fleet replacement and maintenance contract with the authority.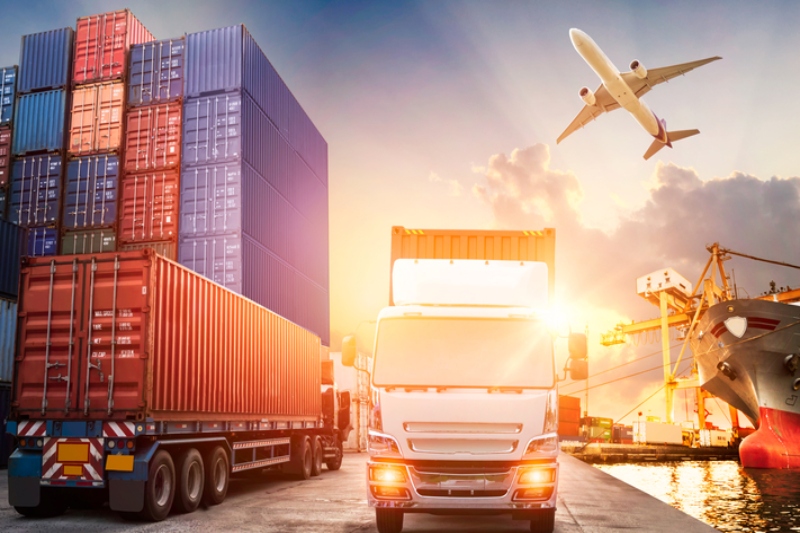 Shapps agrees to rethink roads policy
15/07/2021
The Government has agreed to review the National Networks National Policy Statement (NNNPS), which governs the development of major projects on England's road and rail networks.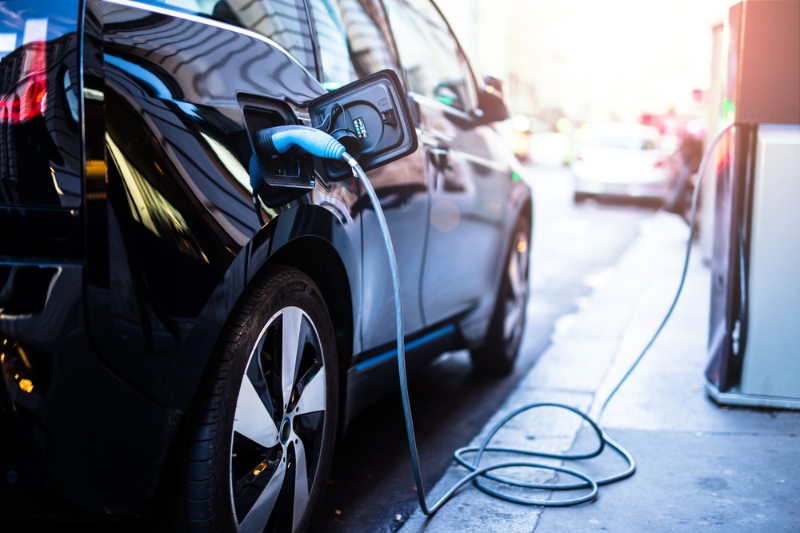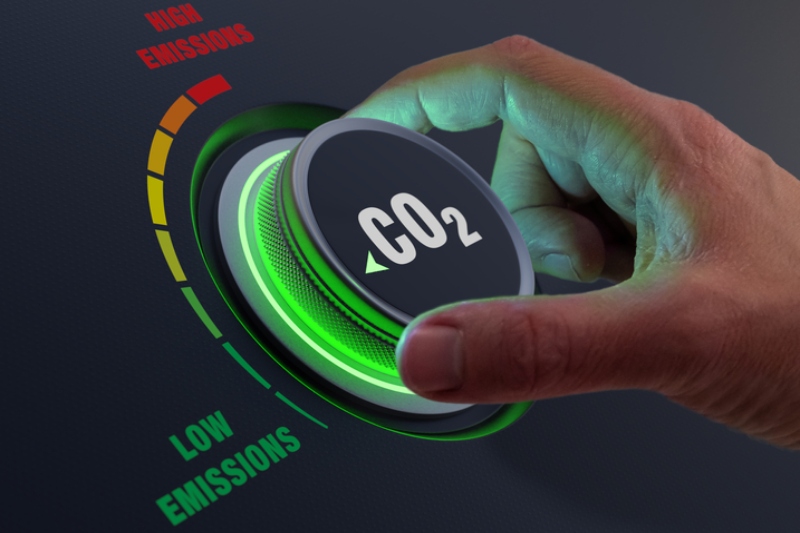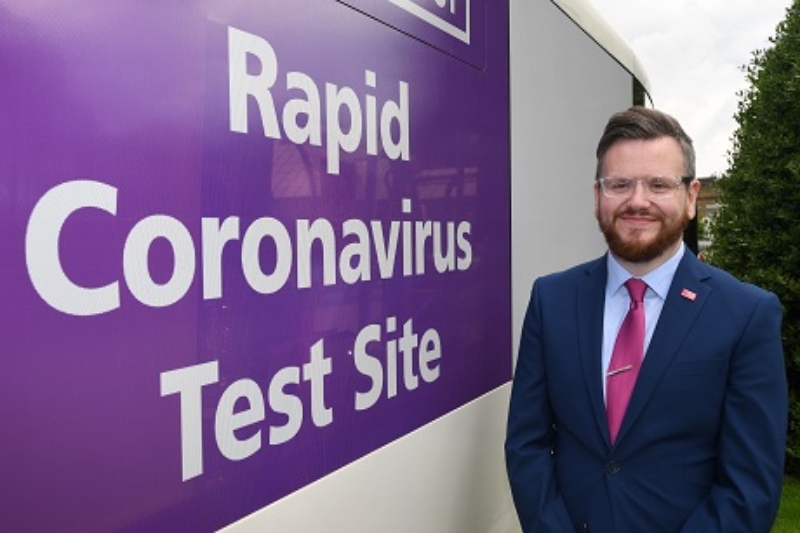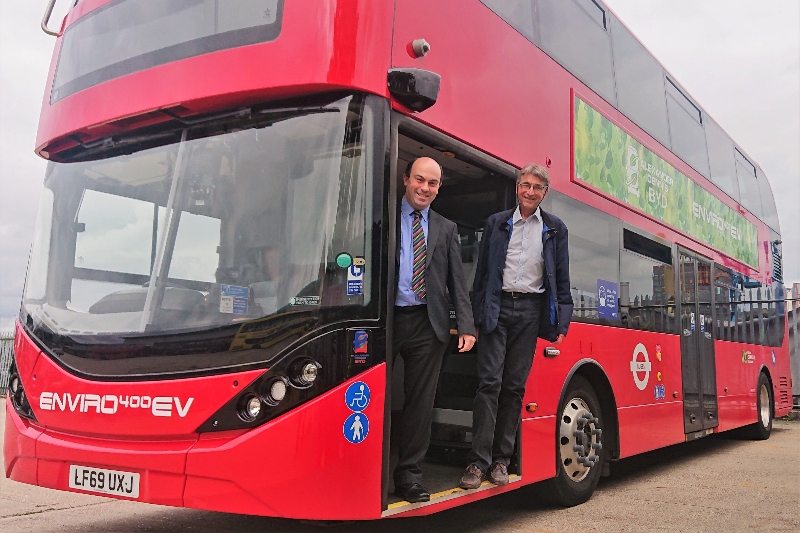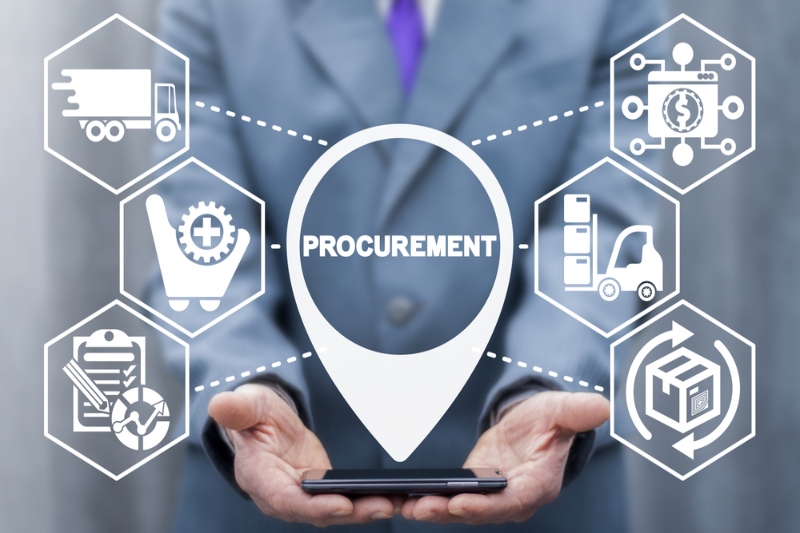 SFS ranked #1 in new Halton Housing framework
08/07/2021
Local authority fleet partner Specialist Fleet Services Ltd (SFS) has been ranked #1 for the hire of specialist and commercial vehicles (exceeding 5000 kg G.V.W) in the latest vehicle procurement framework established by Halton Housing.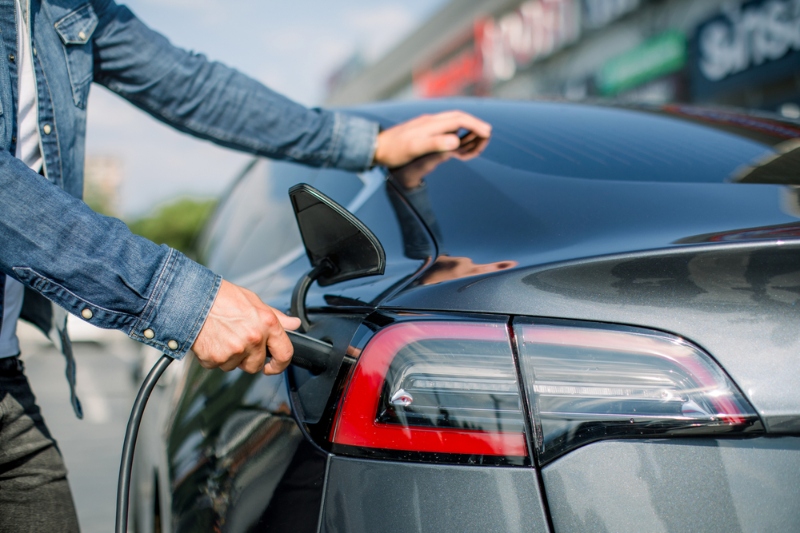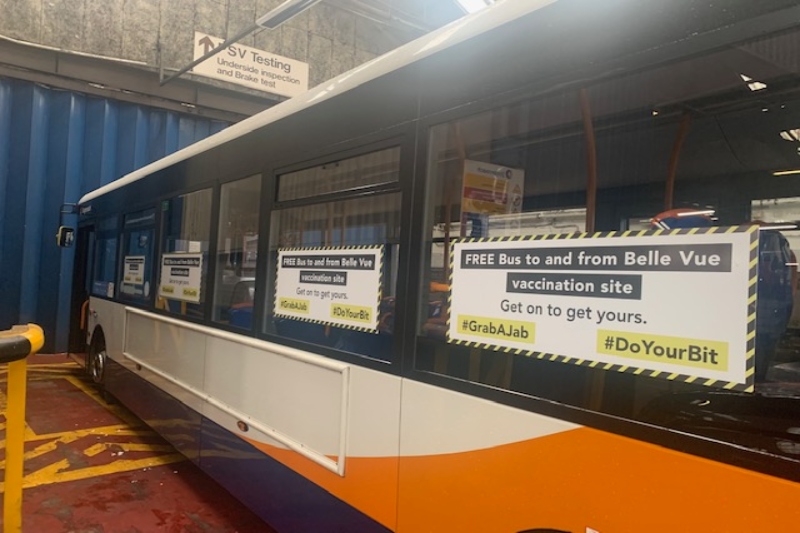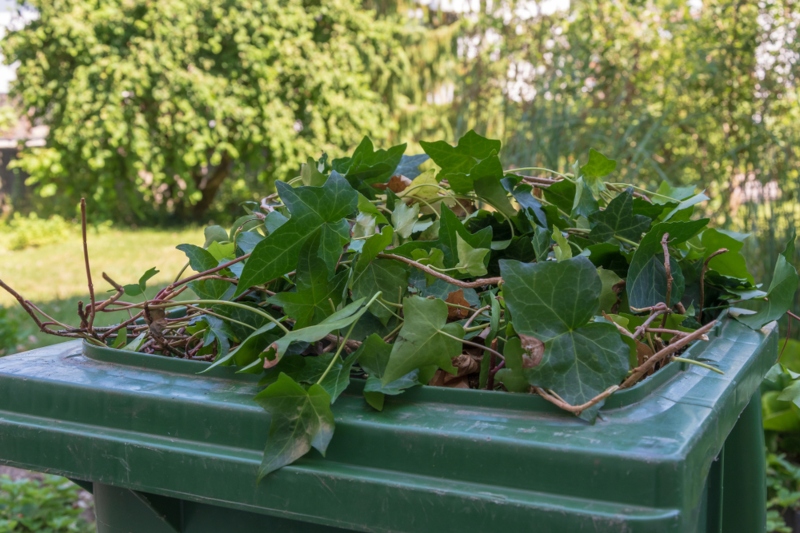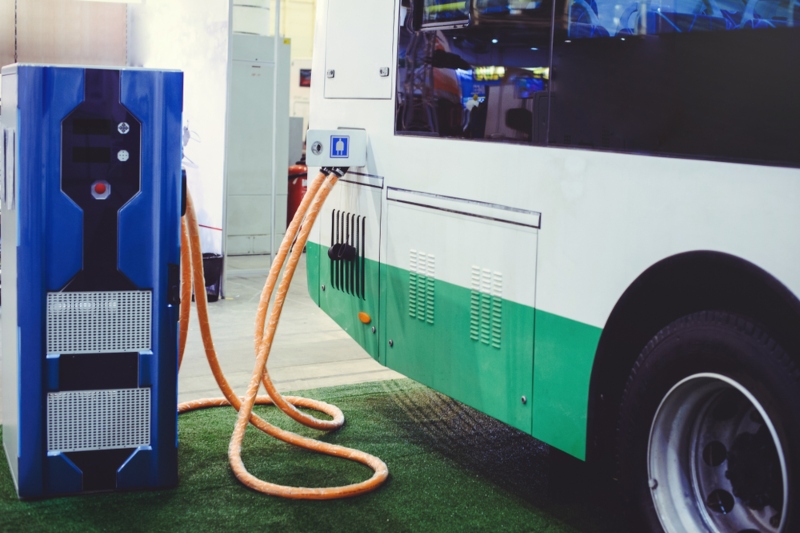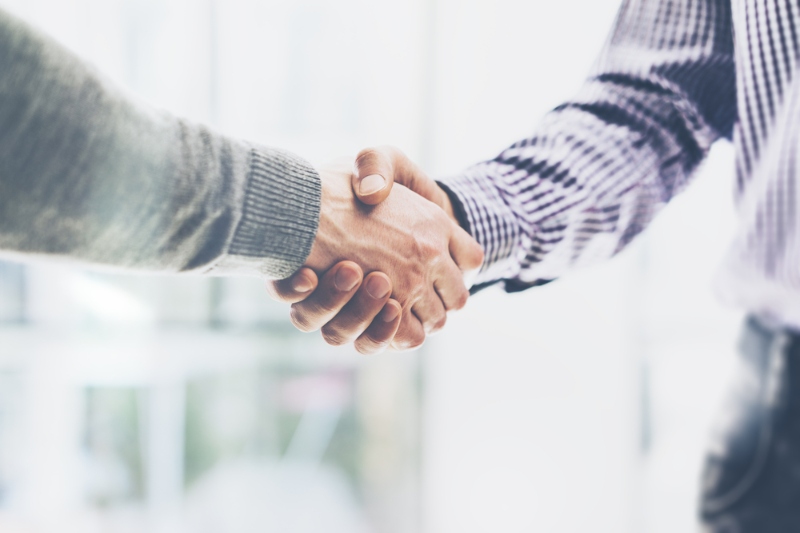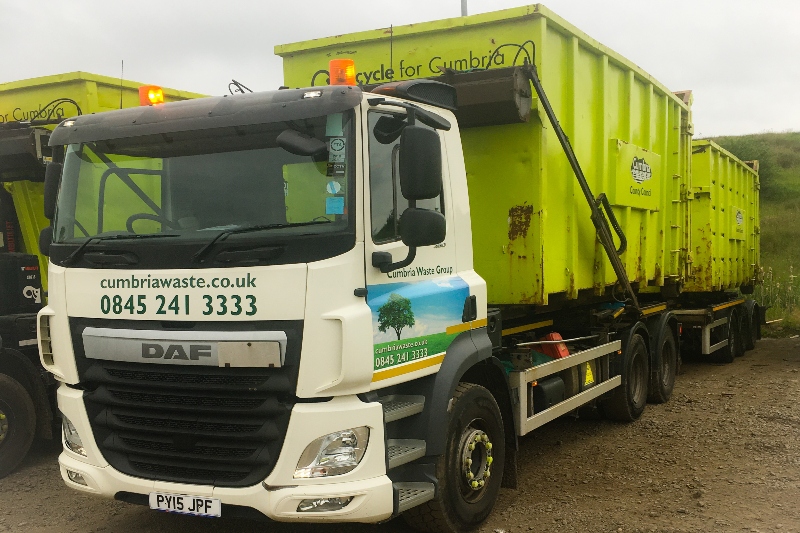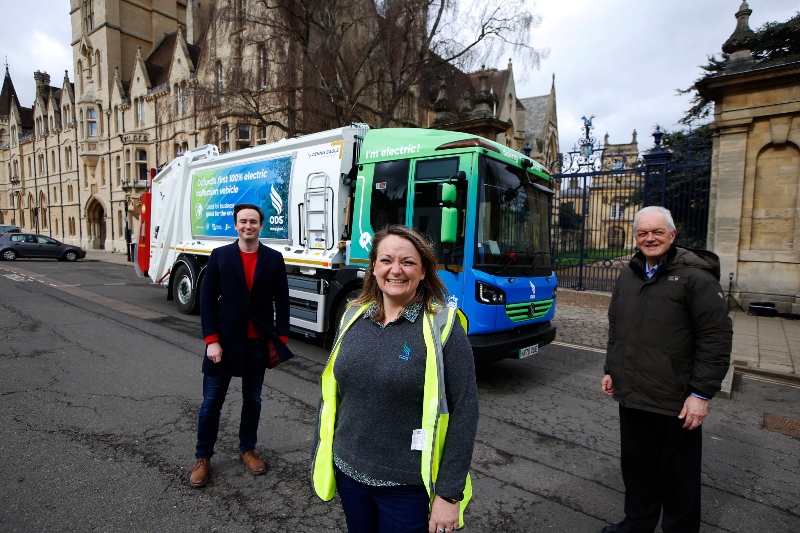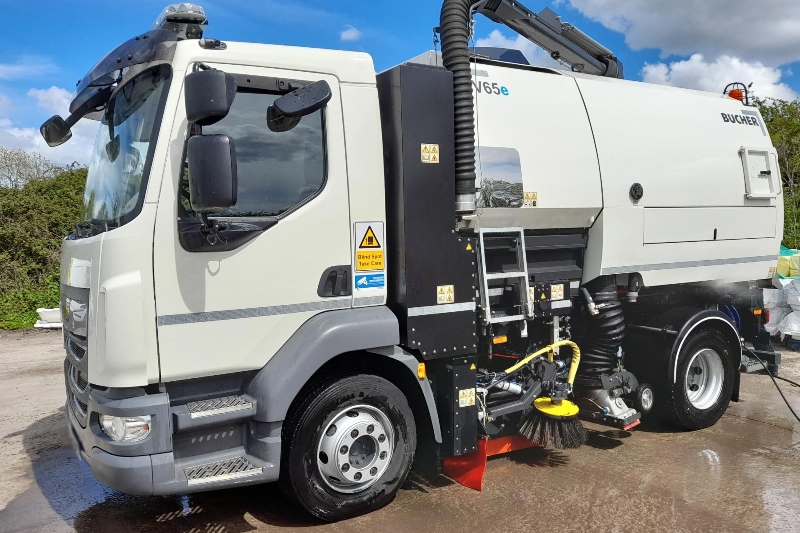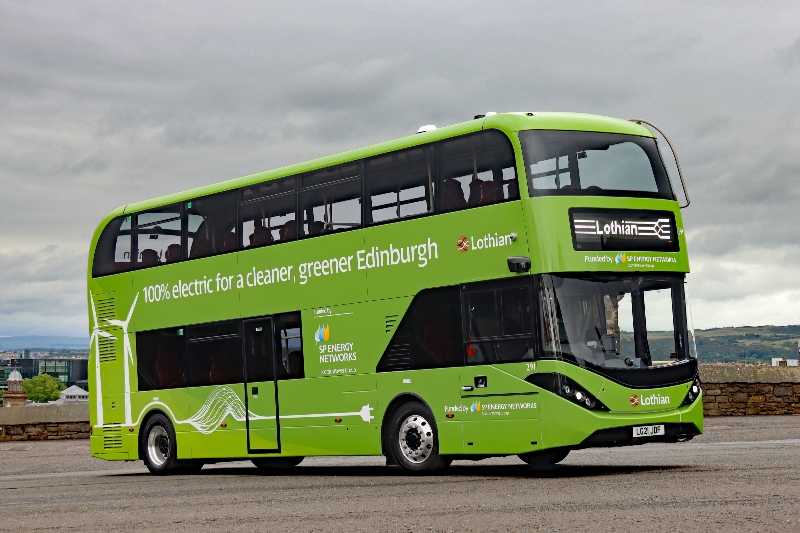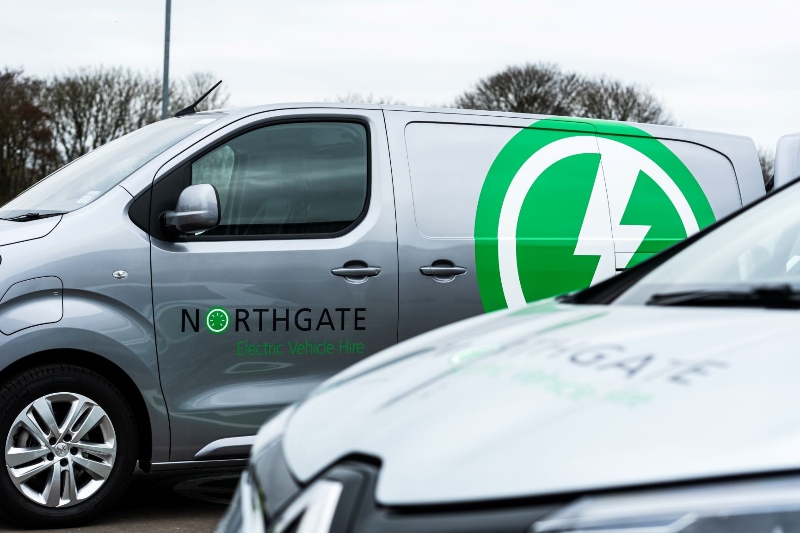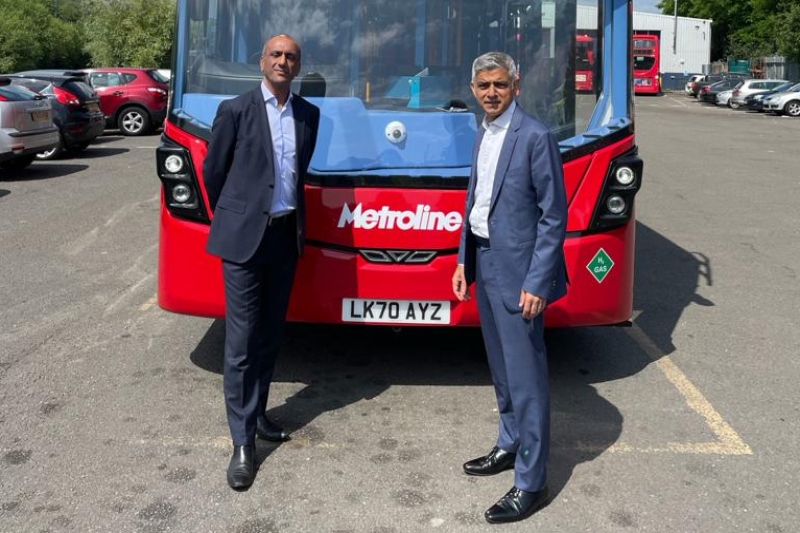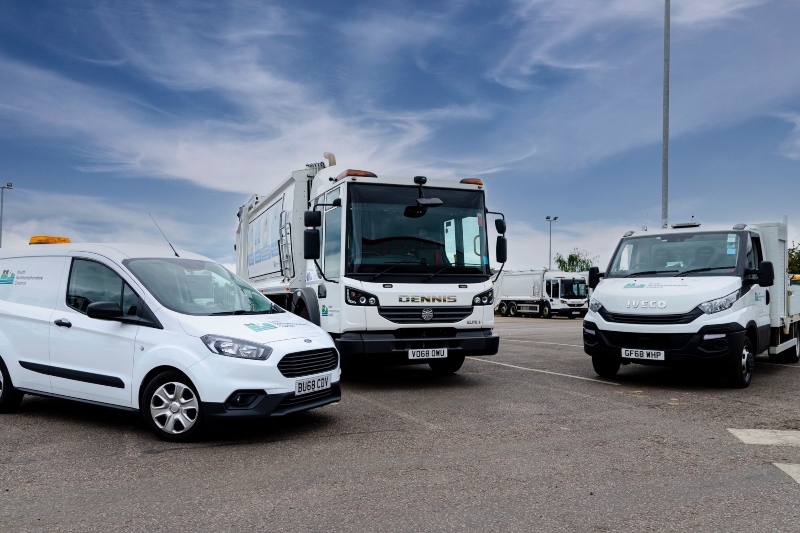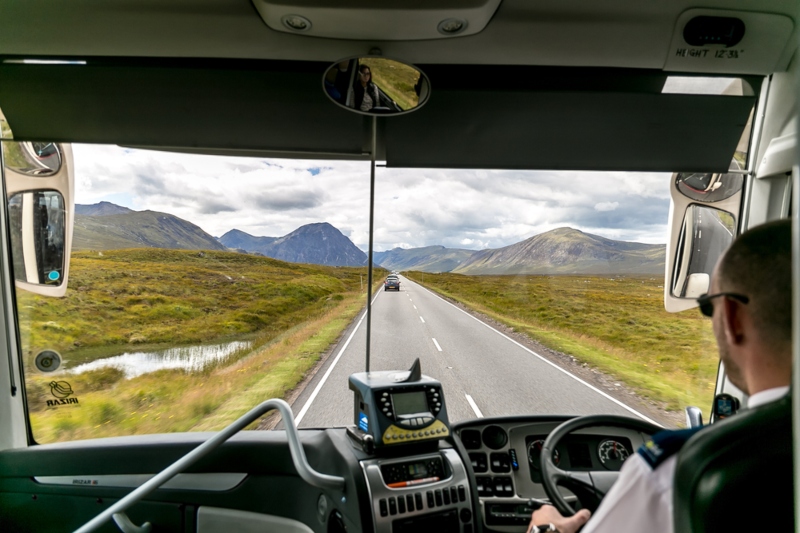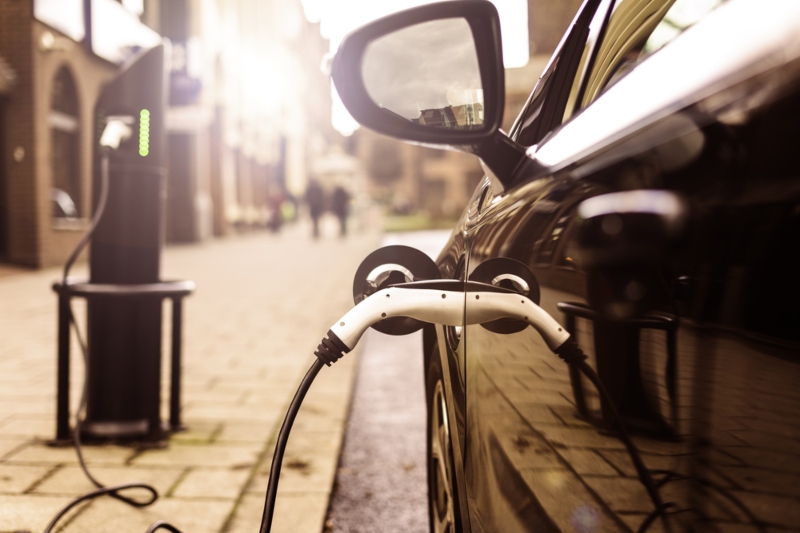 Launch of new vehicle rental Framework
21/06/2021
A new Vehicle Rental Framework to help the public sector adopt electric vehicles and create car club and pool car schemes has been launched.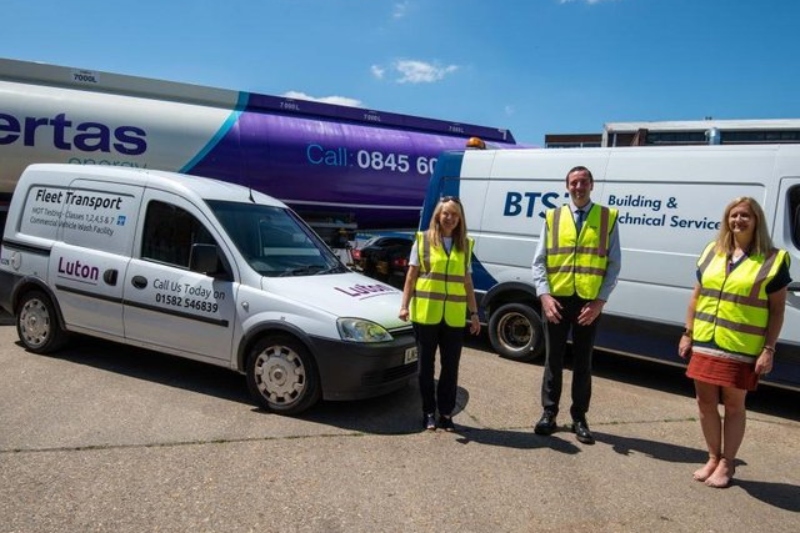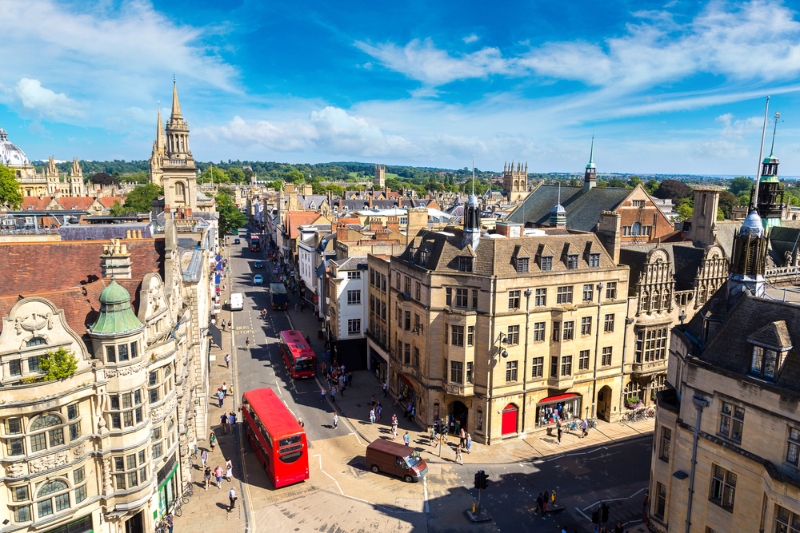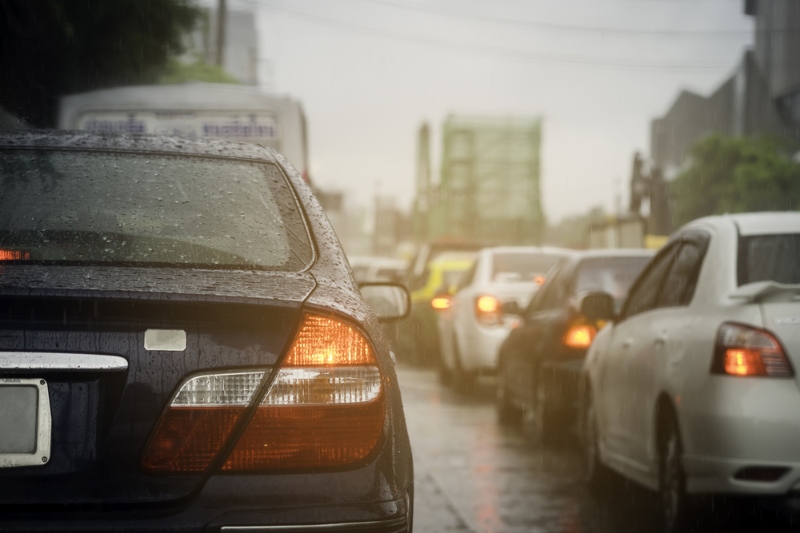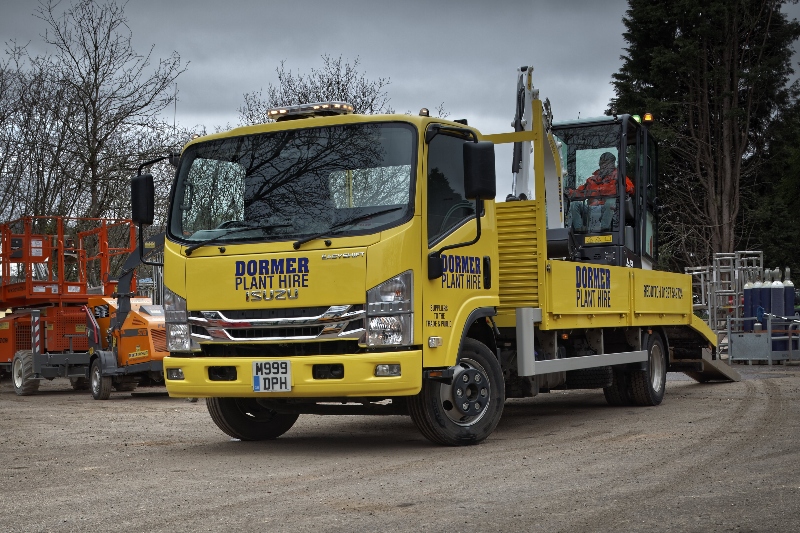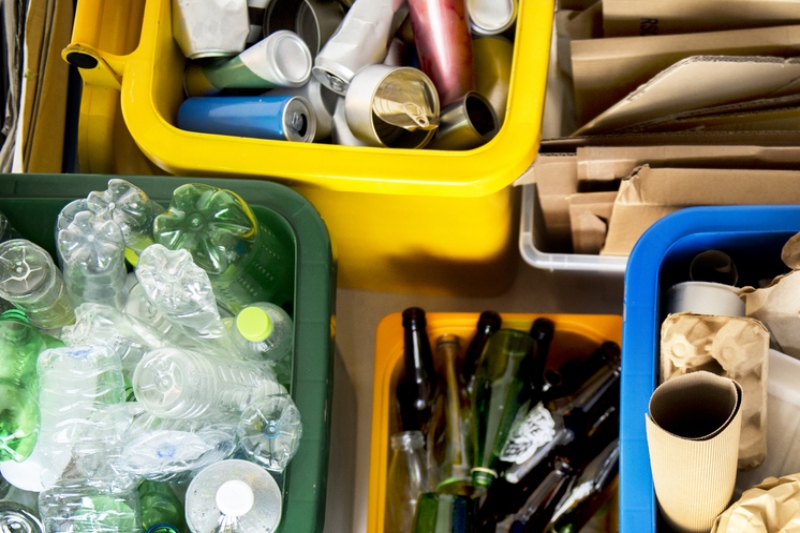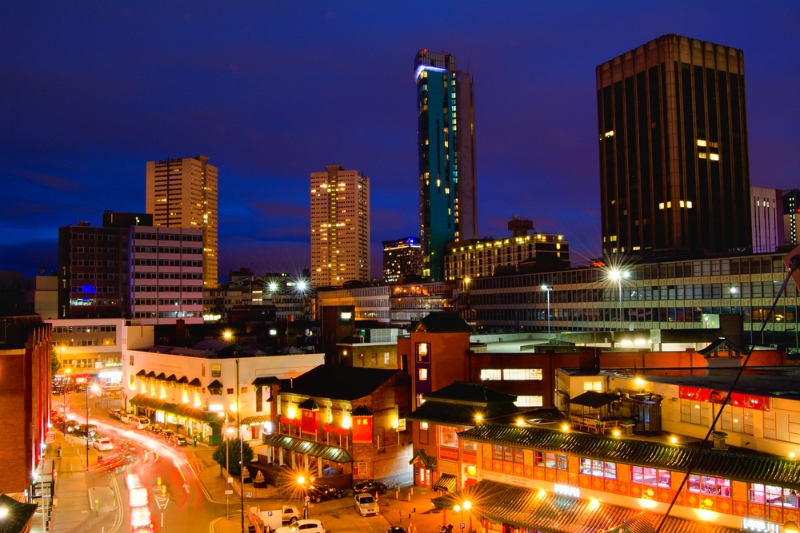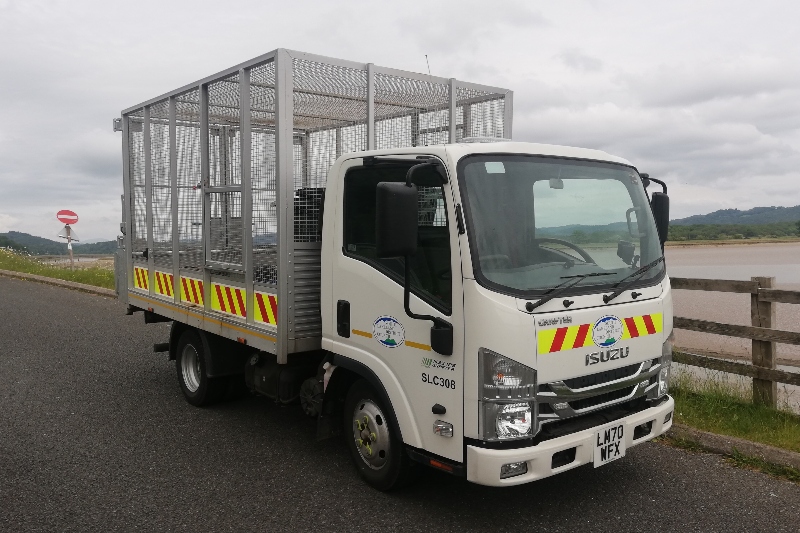 South Lakeland prioritises fleet safety
10/06/2021
South Lakeland District Council, which covers an area of over 1500 square kilometres and is ranked 12th largest district in England, also has one of the country's safest waste collection fleets.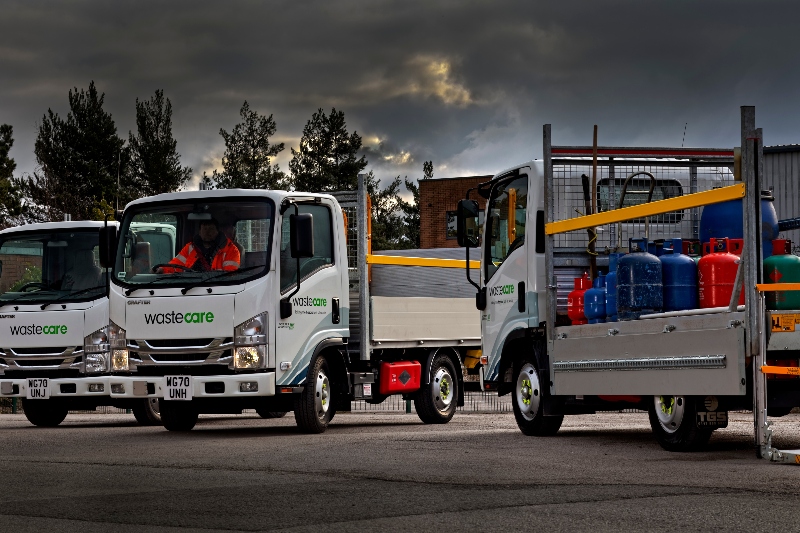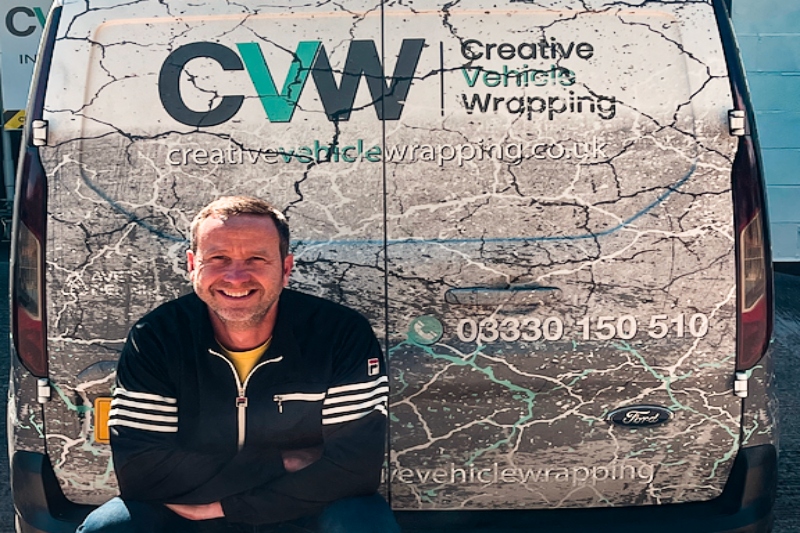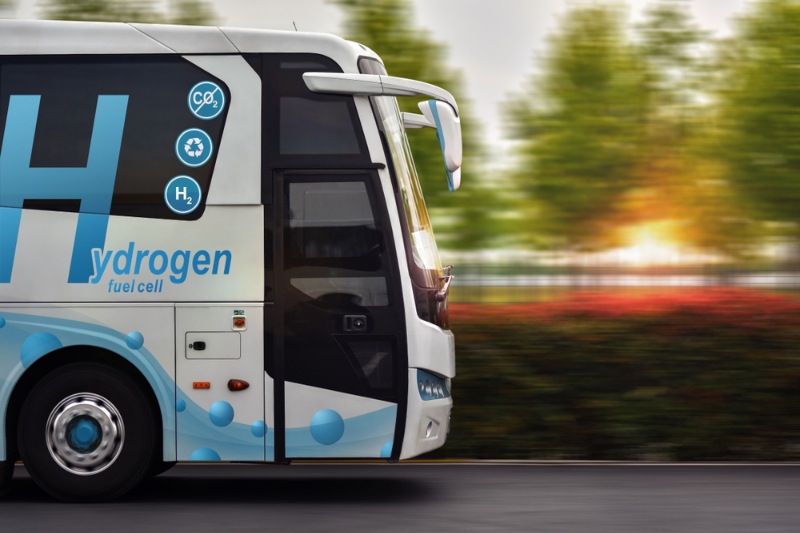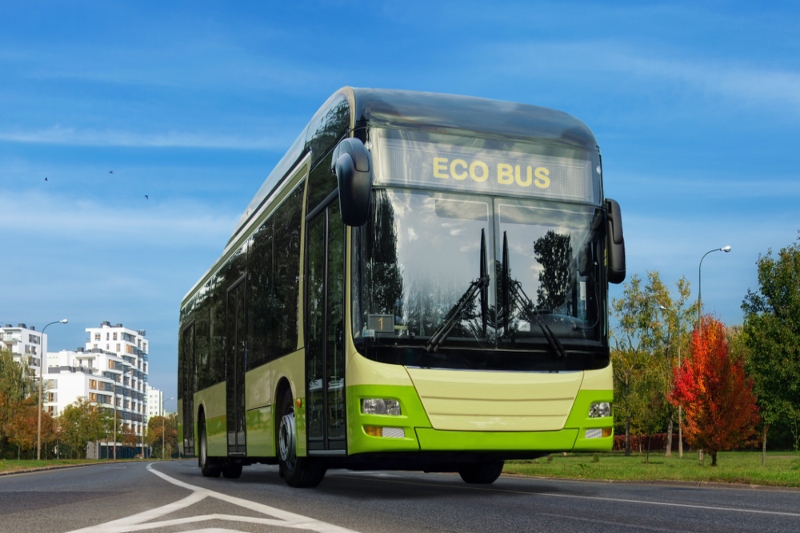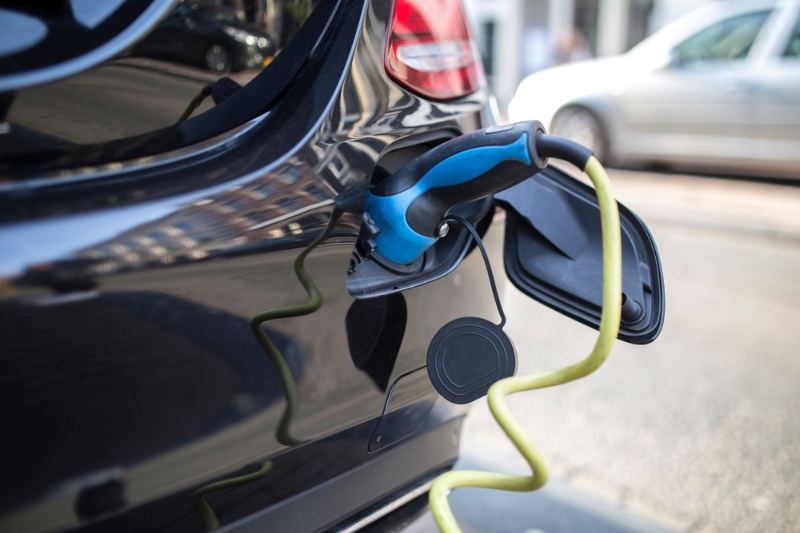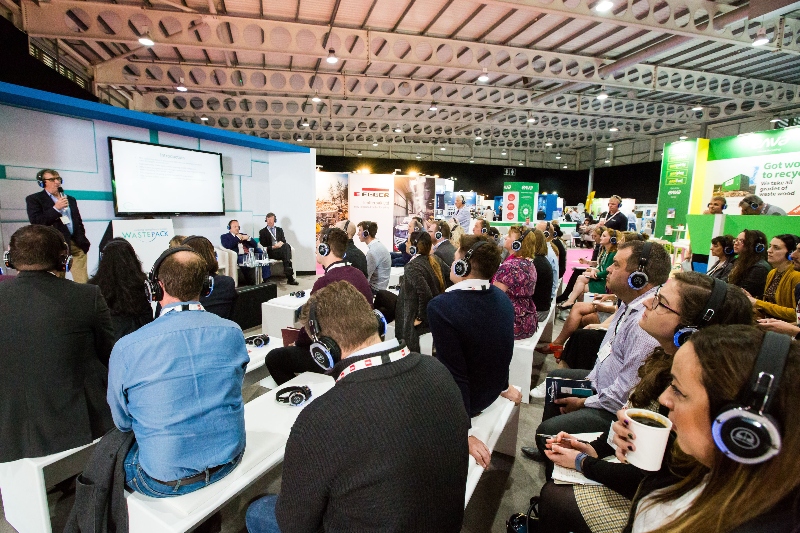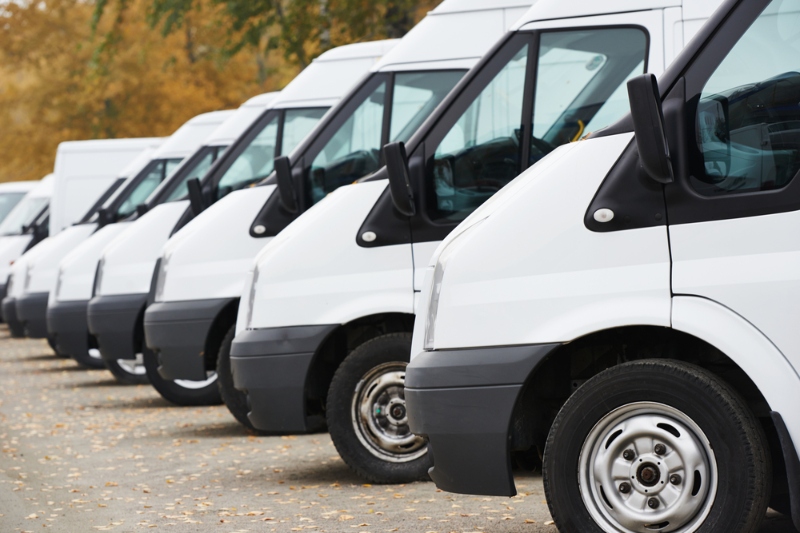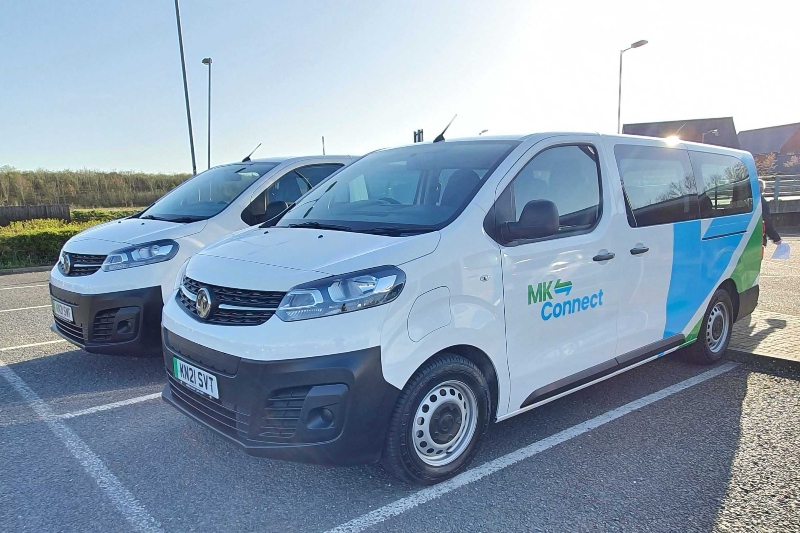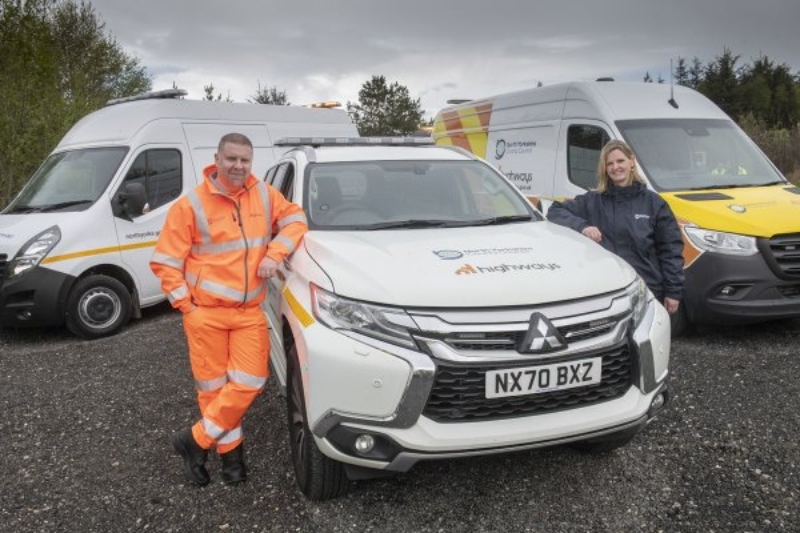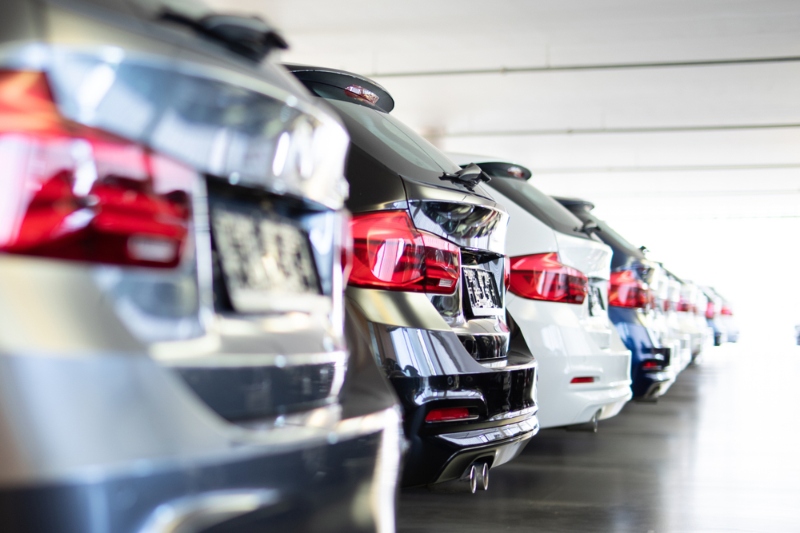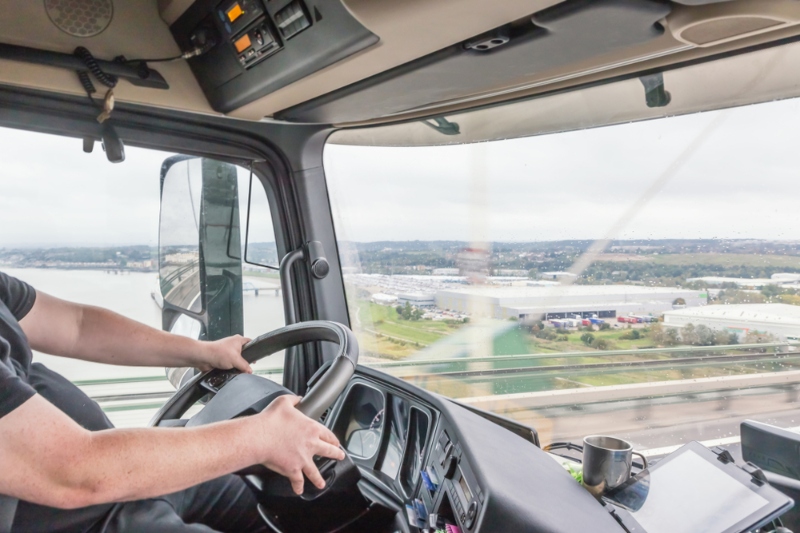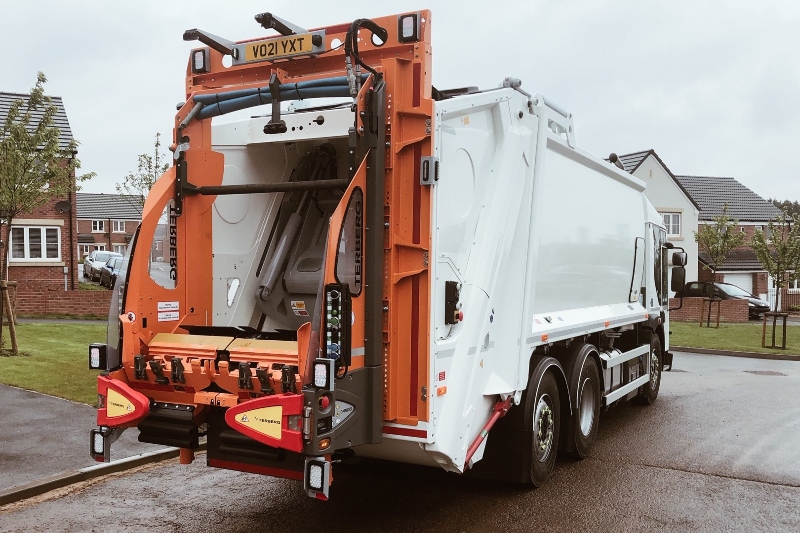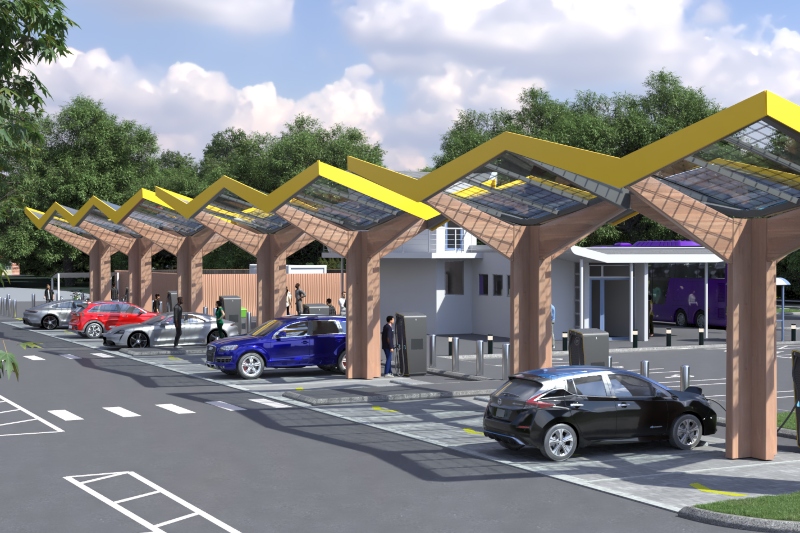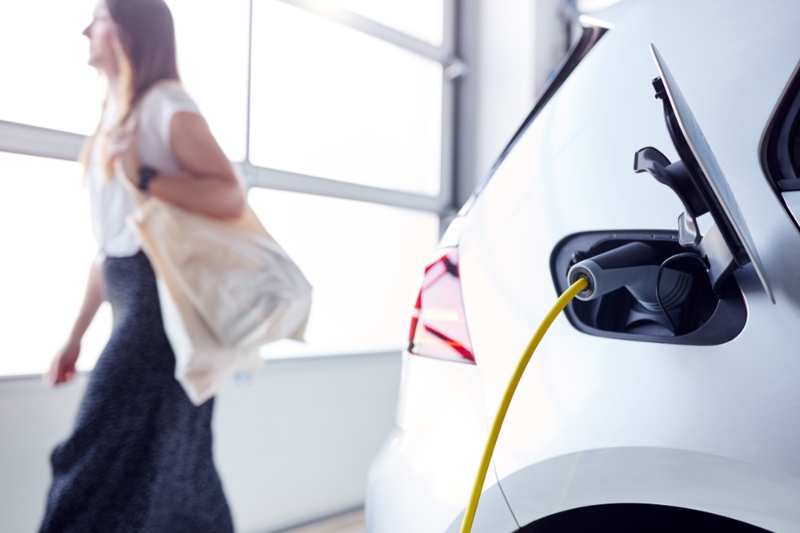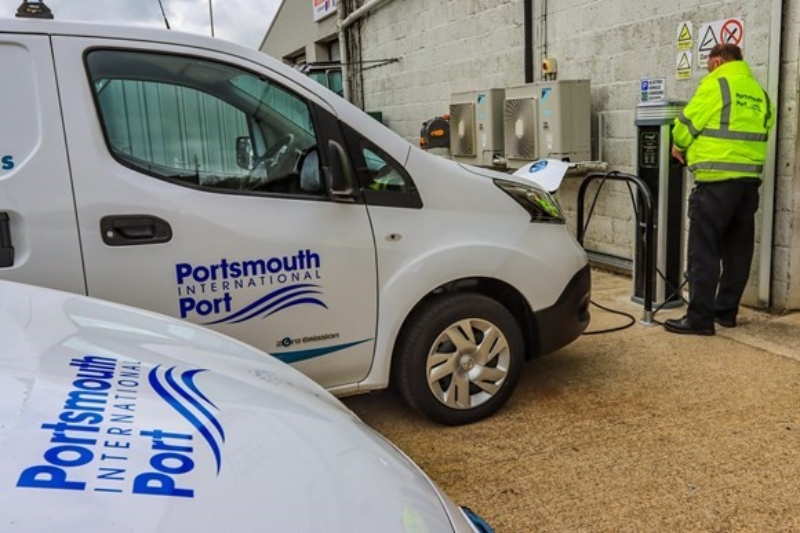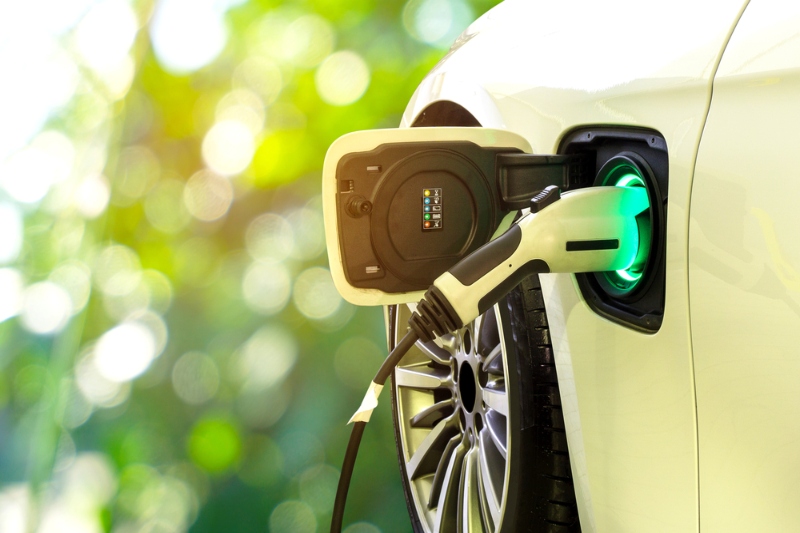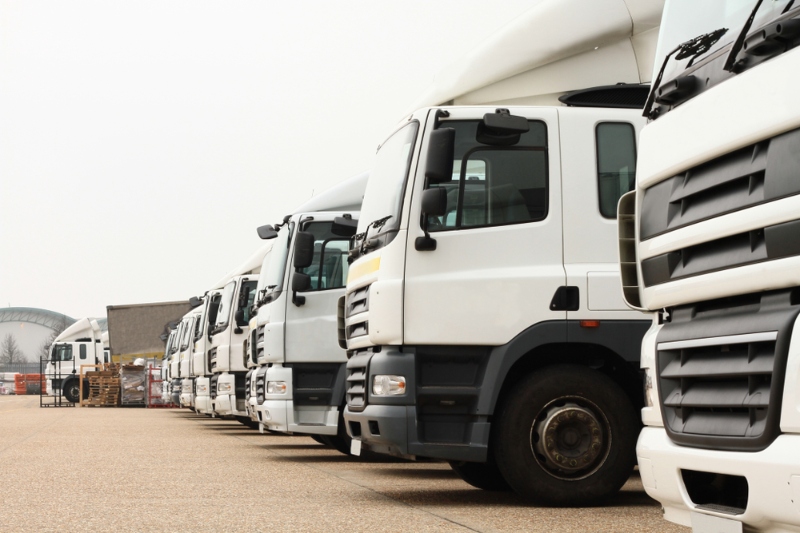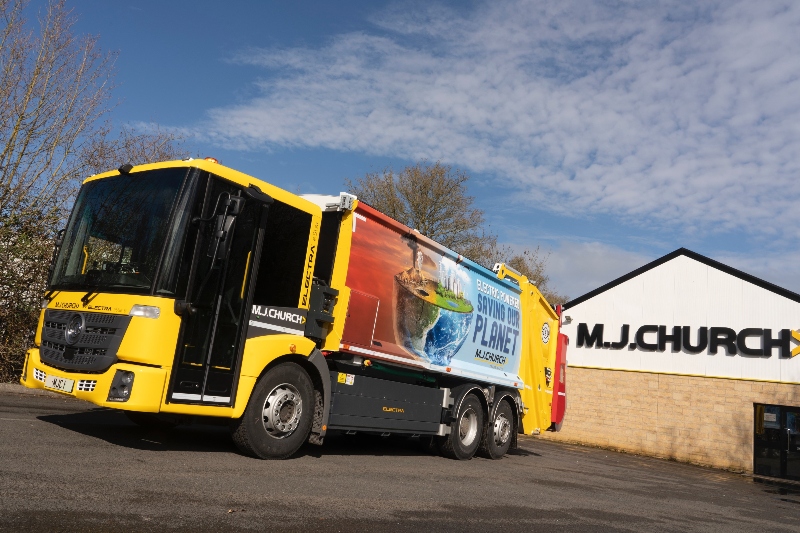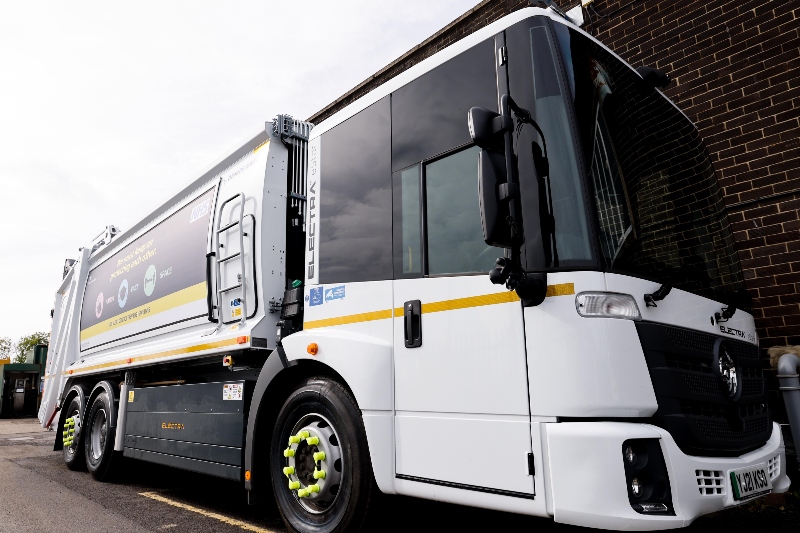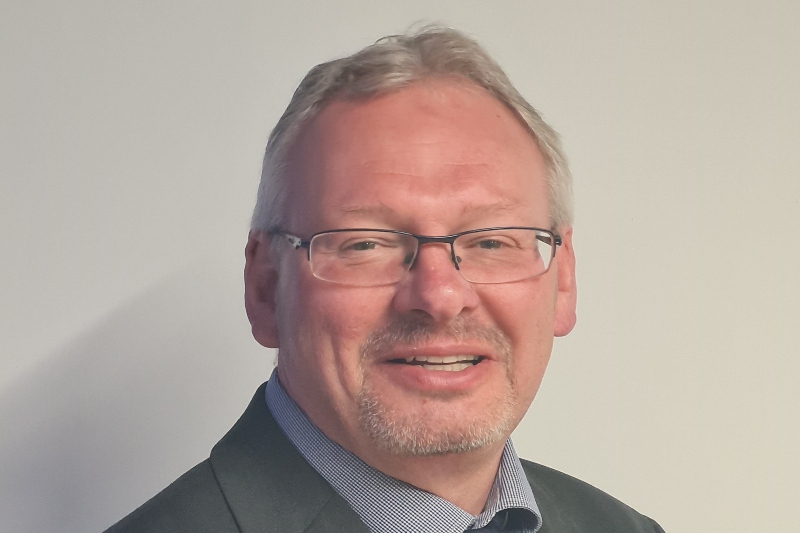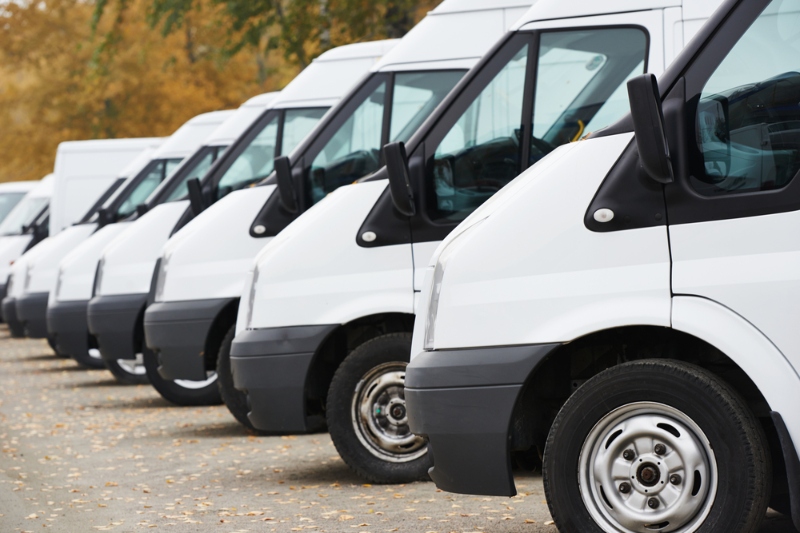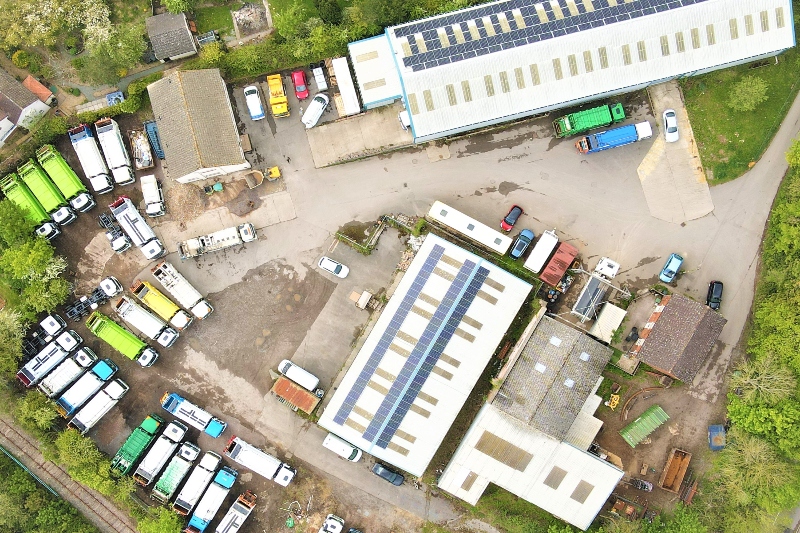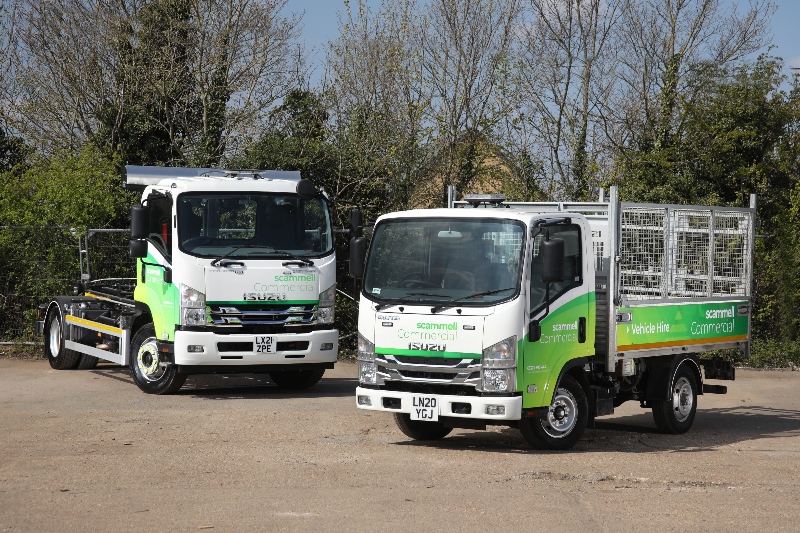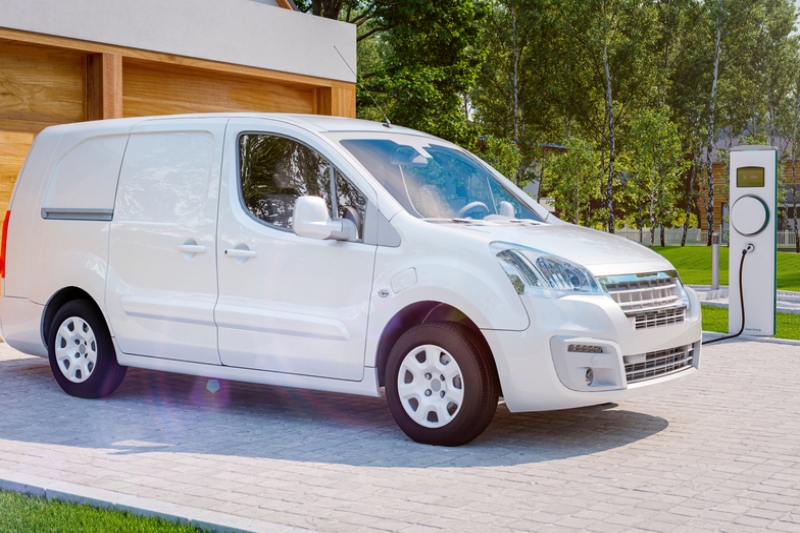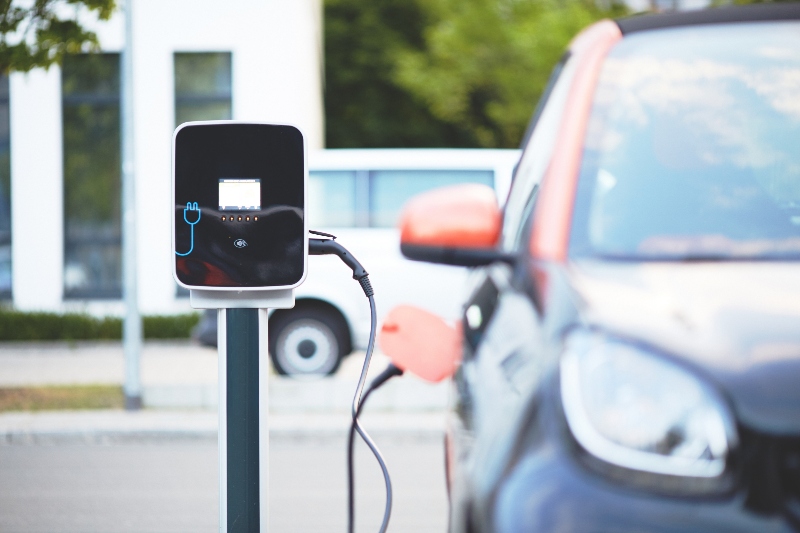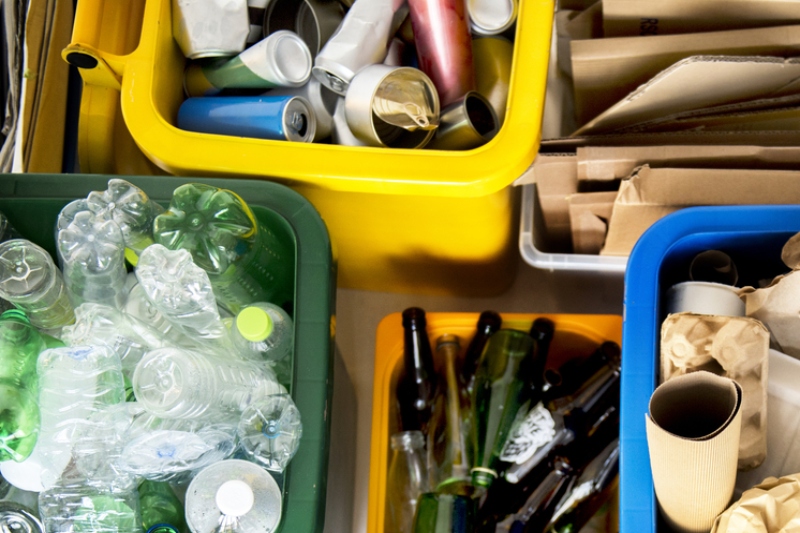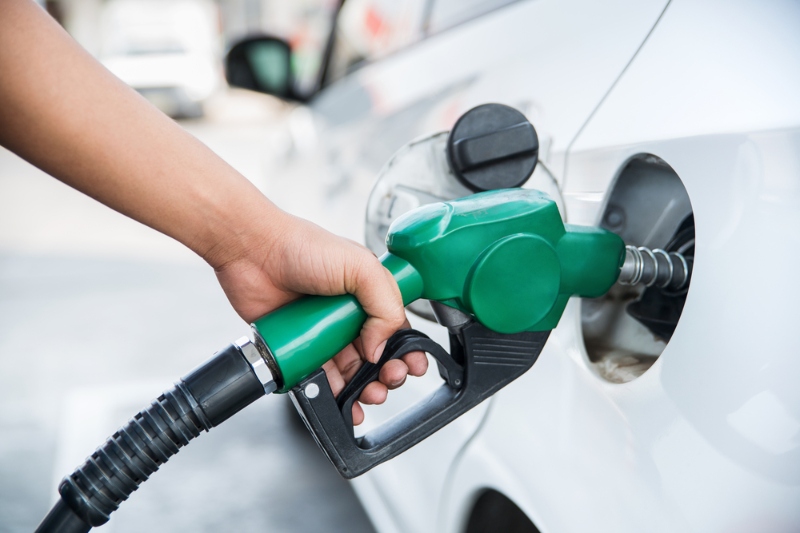 Petrol rises for sixth straight month
06/05/2021
April marked the sixth month of rising petrol prices with another penny being added on at the country's forecourts, new RAC Fuel Watch figures reveal.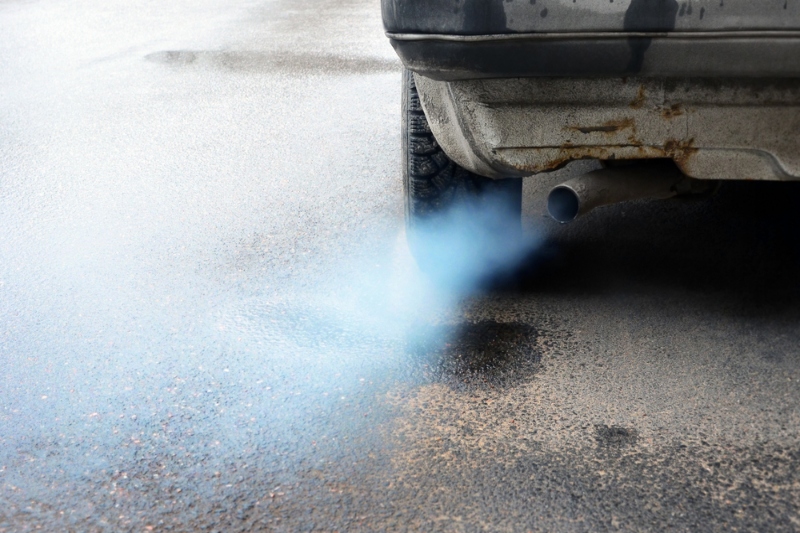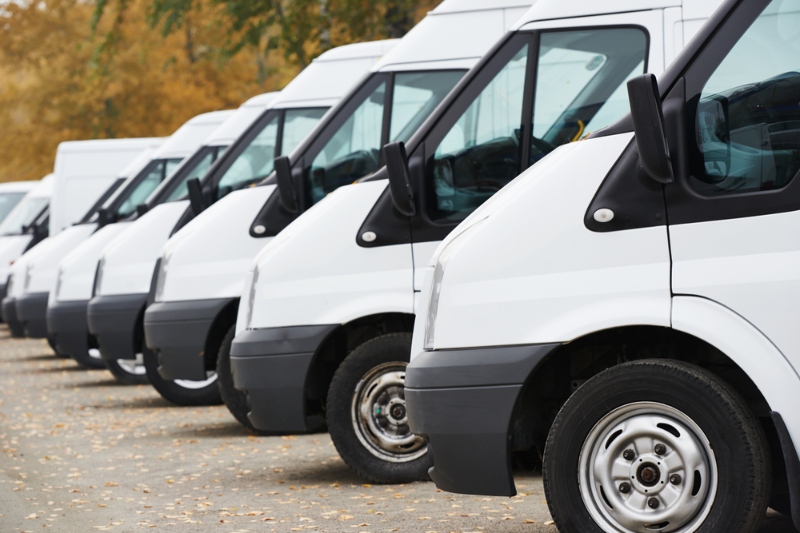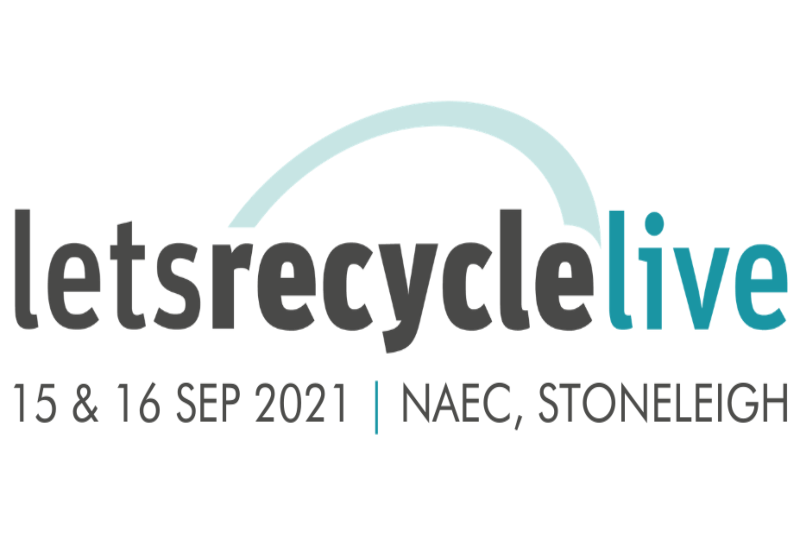 Letsrecycle Live
06/05/2021
Letsrecycle Live is the leading UK event for vehicles and plant in the waste and recycling sector.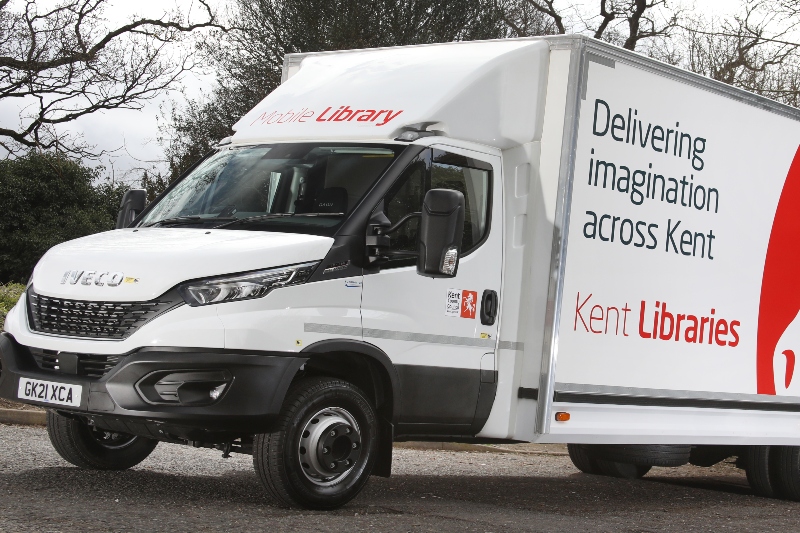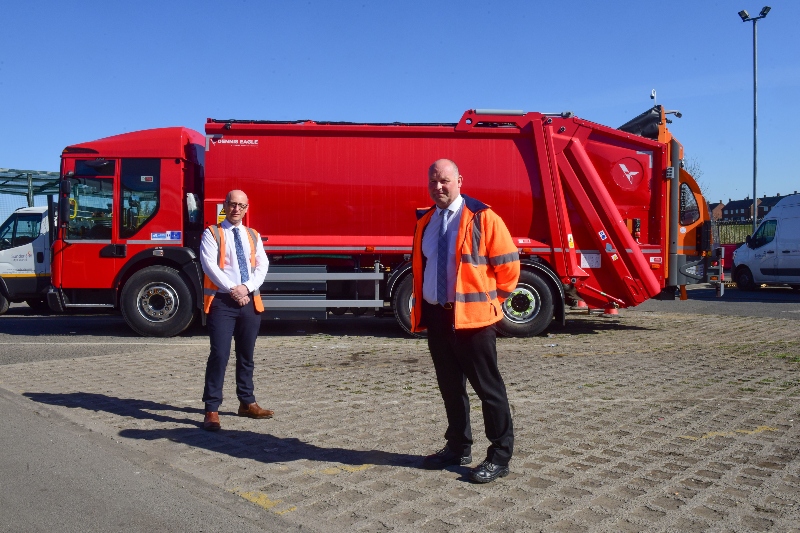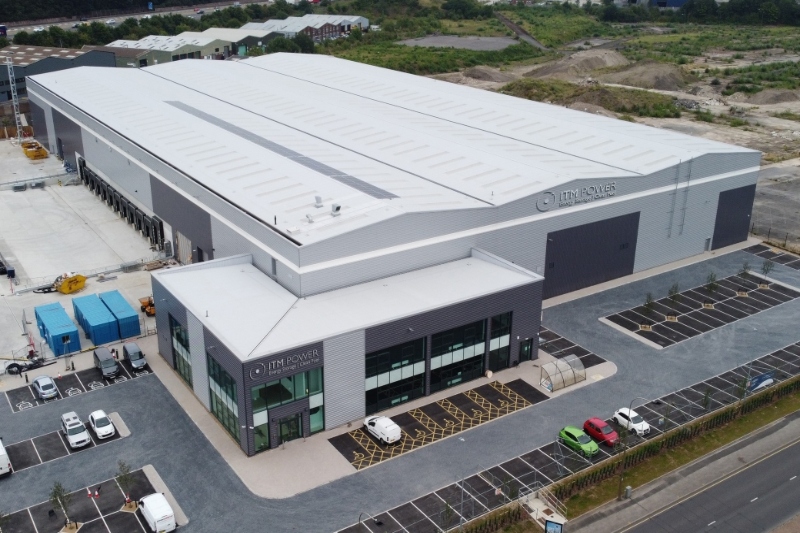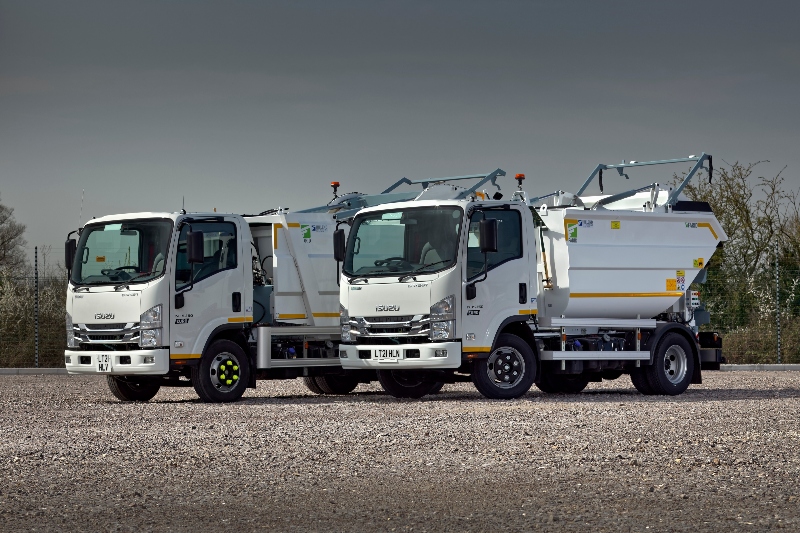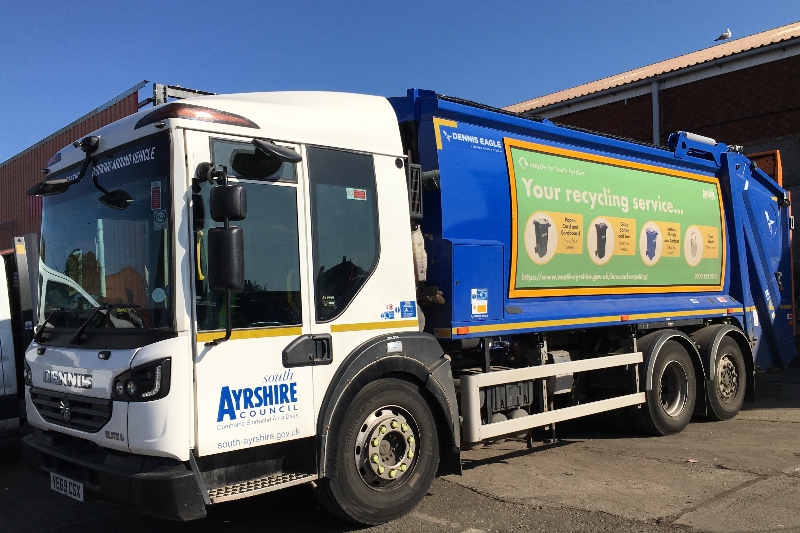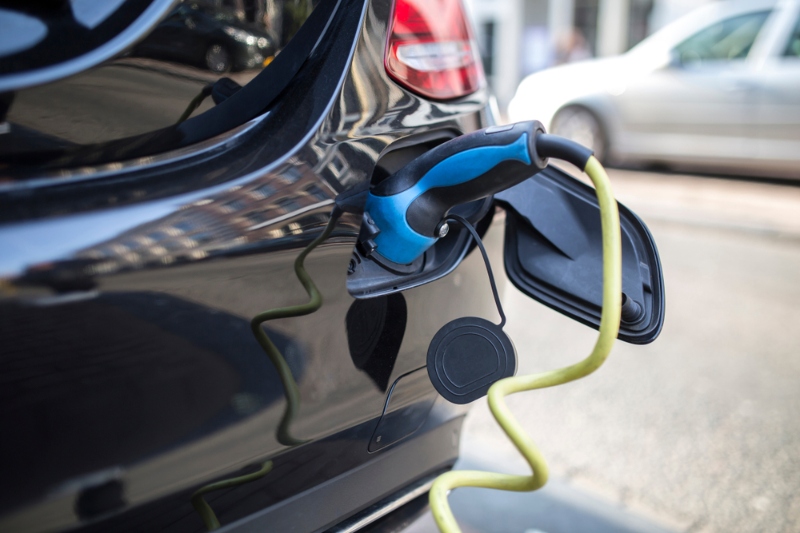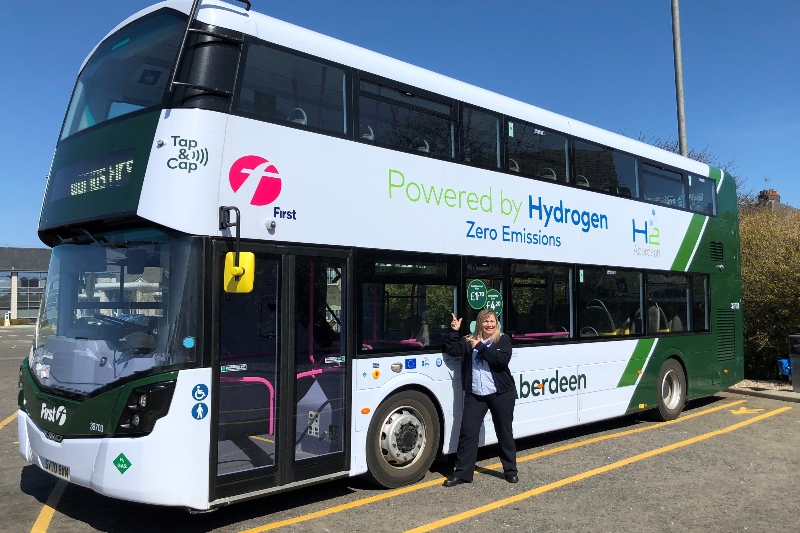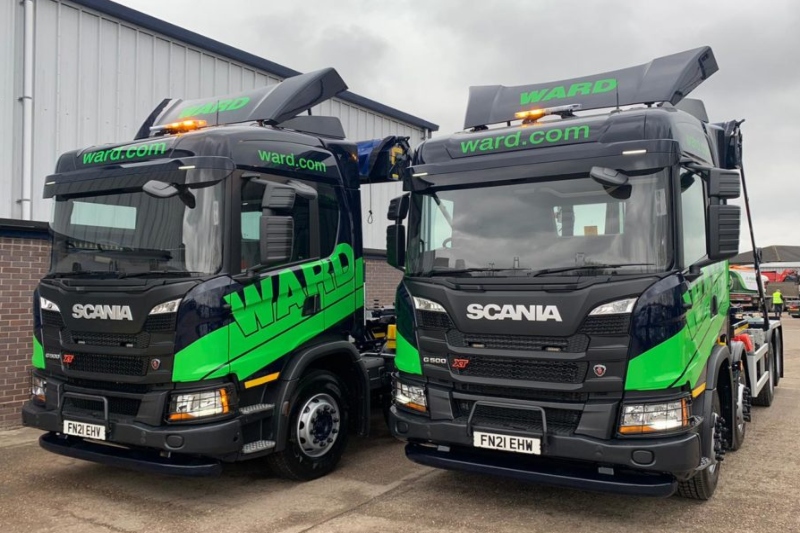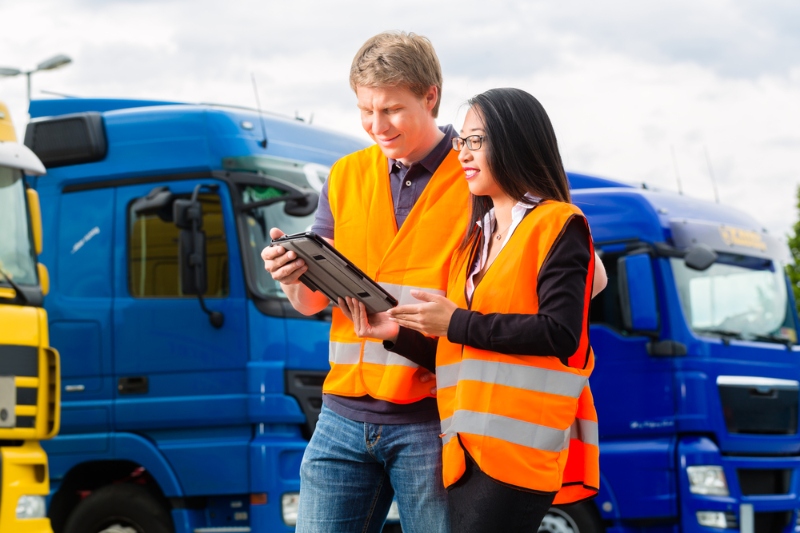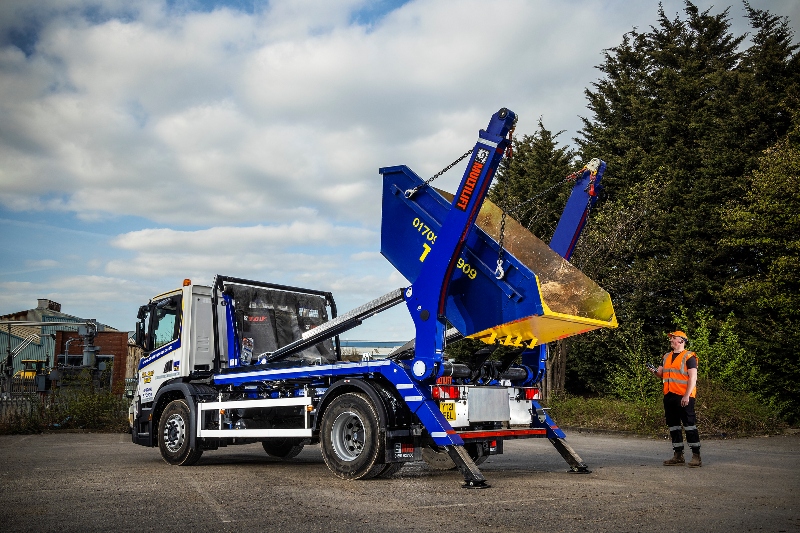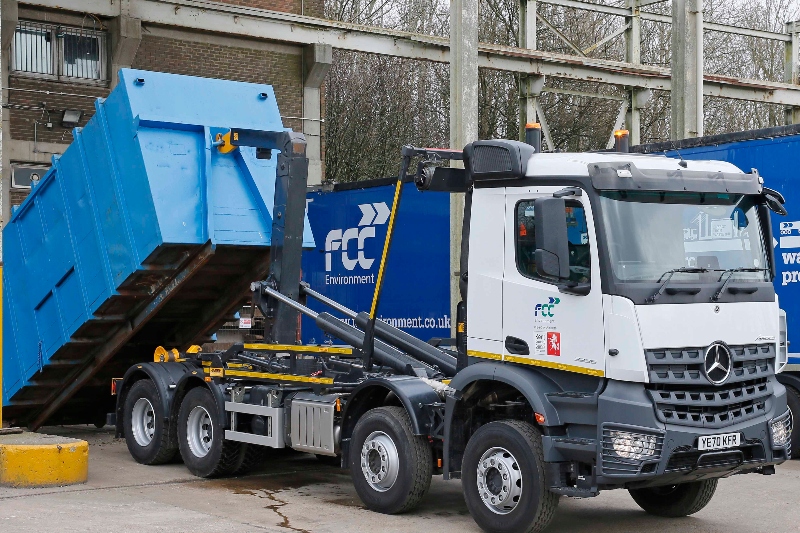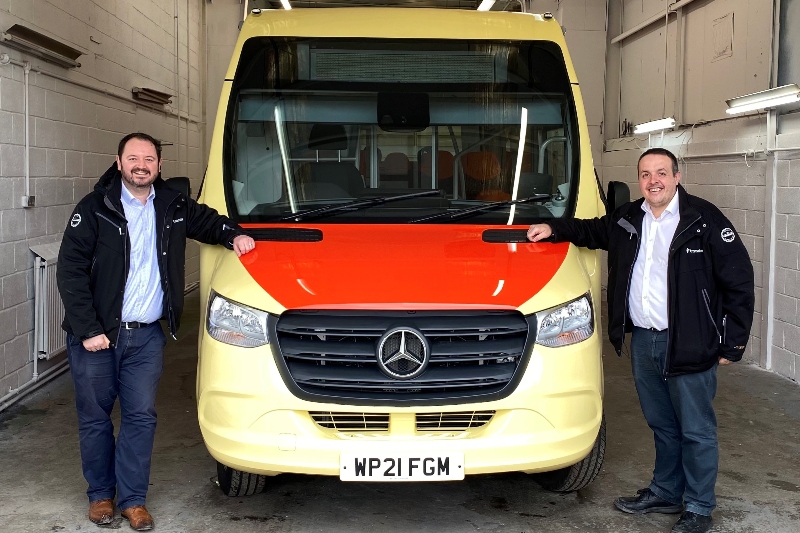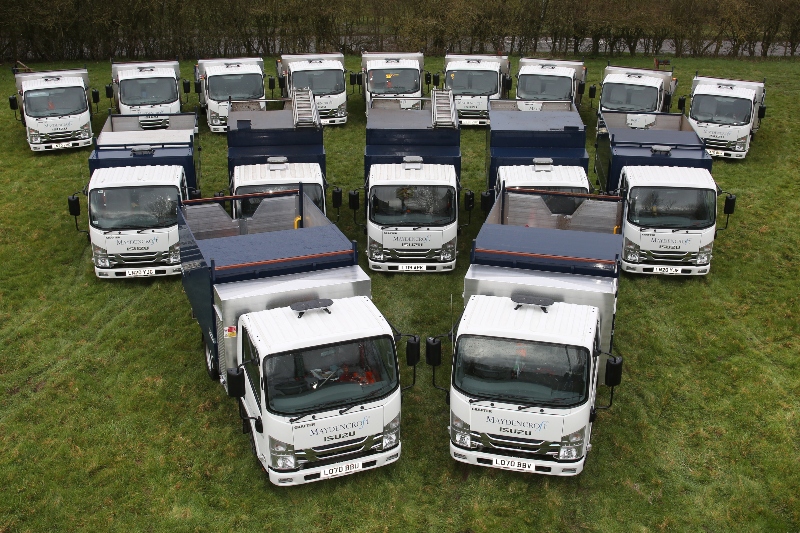 Maydencroft expands with a further 13 new Isuzu Grafters
22/04/2021
Specialist south east arboriculture and land management company Maydencroft Ltd has taken delivery of a further nine Isuzu Grafter trucks during 2020 with four more new Grafters joining their fleet in time for spring.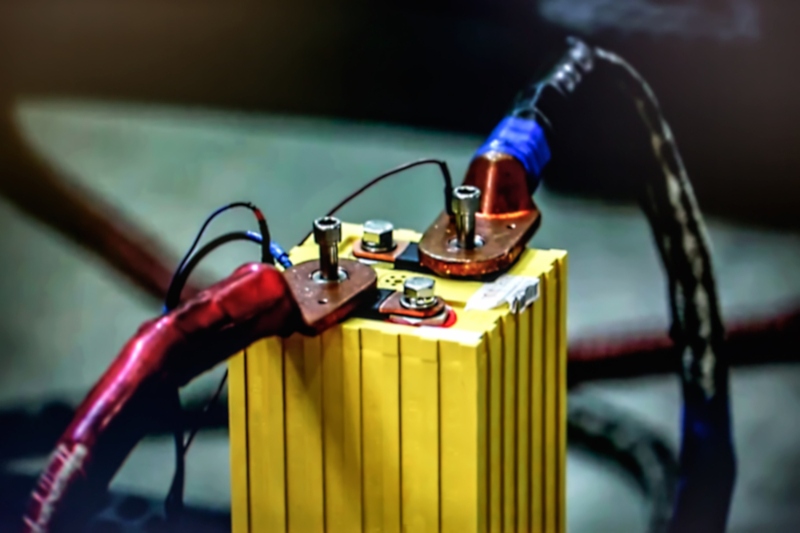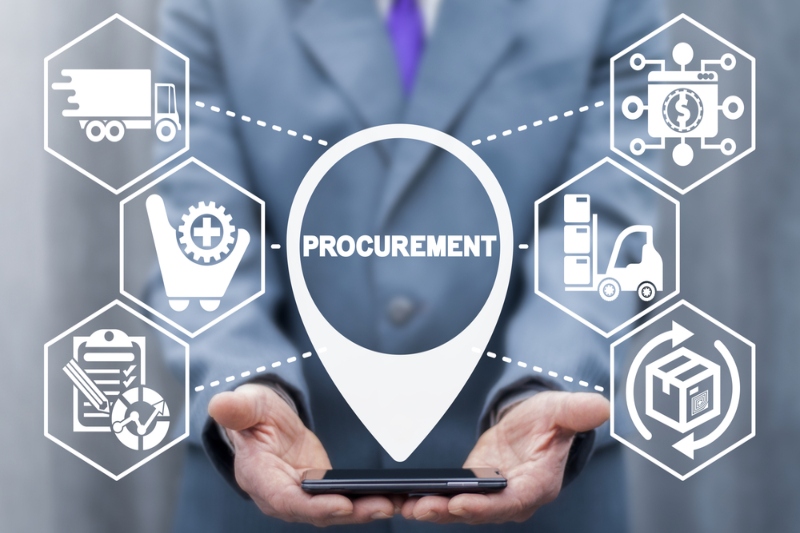 SFS joins new HGV and Specialist Vehicles Framework
21/04/2021
Local authority vehicle partner Specialist Fleet Services Ltd (SFS) has been awarded a place on a new specialist vehicles procurement framework launched by The Procurement Partnership (TPPL) and the North Easter Procurement Organisation (NEPO) earlier this year.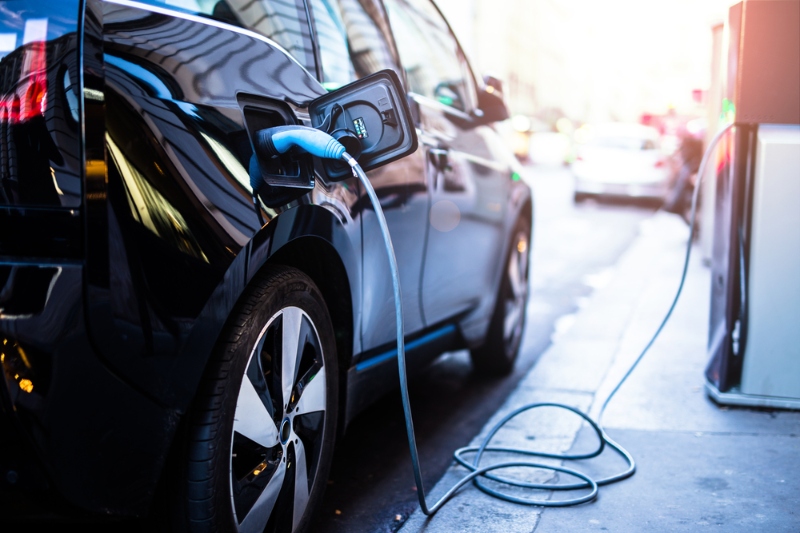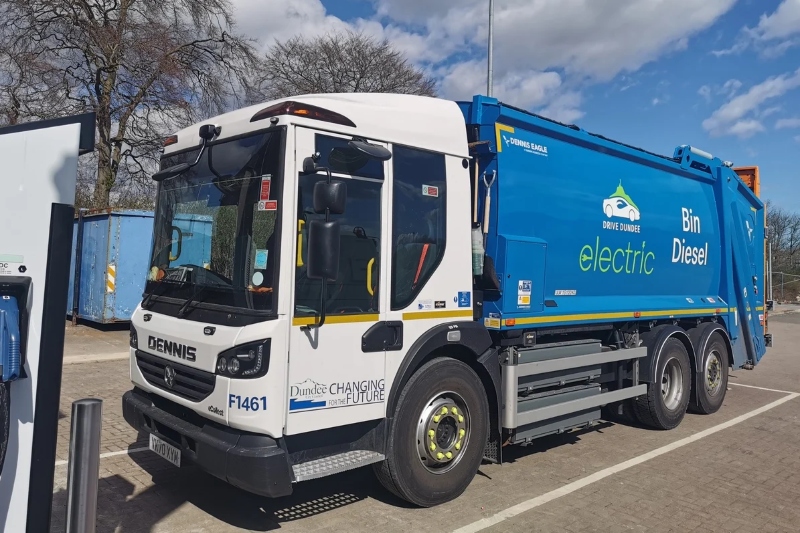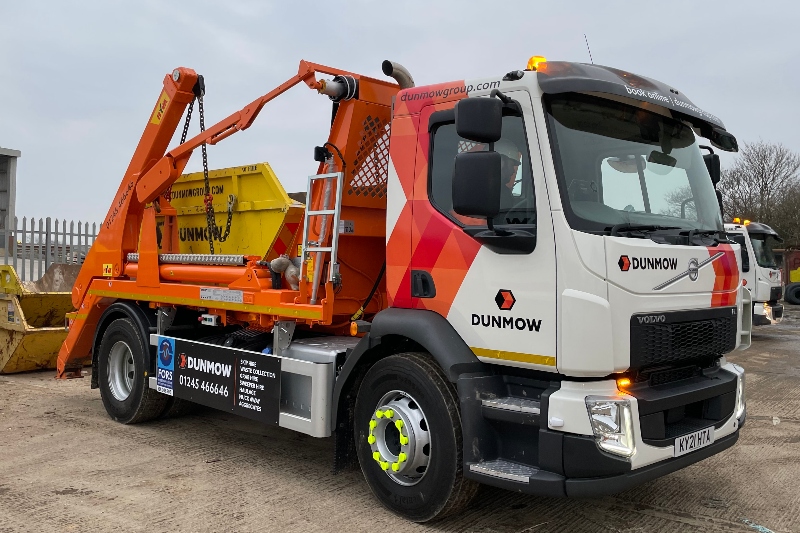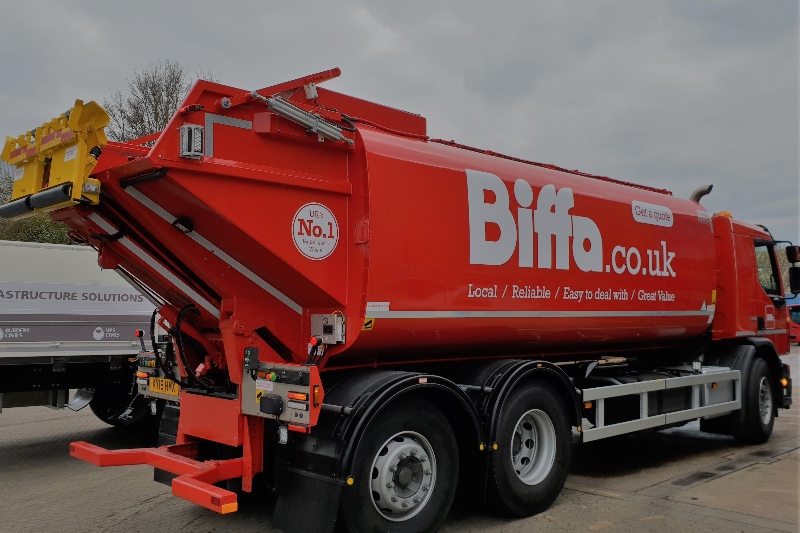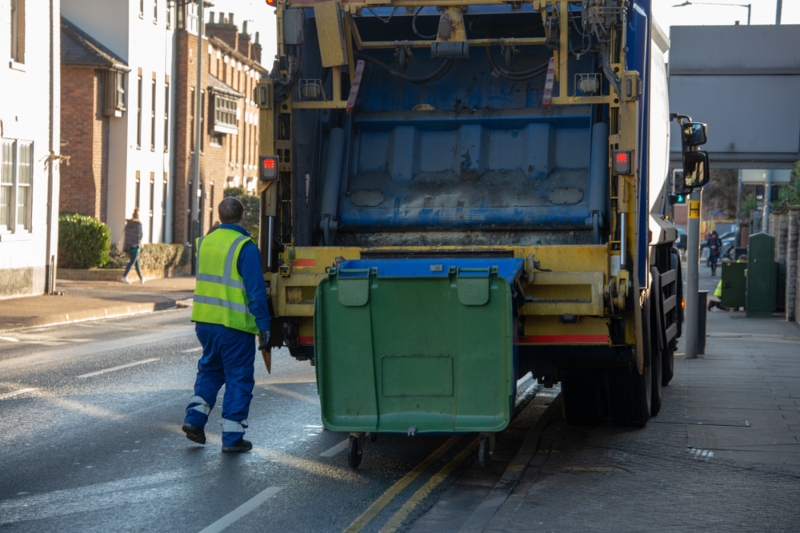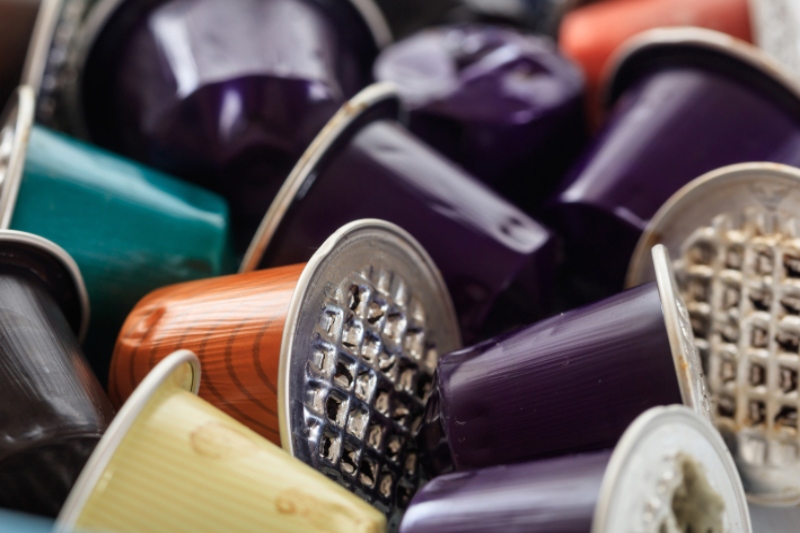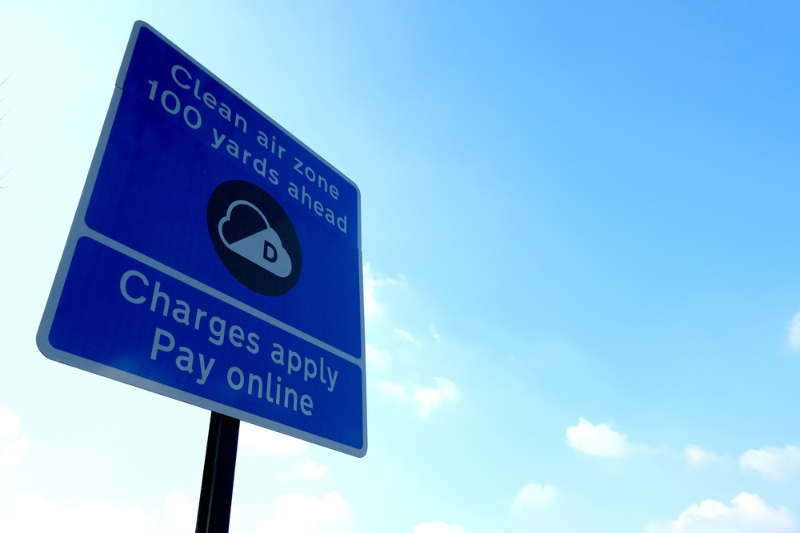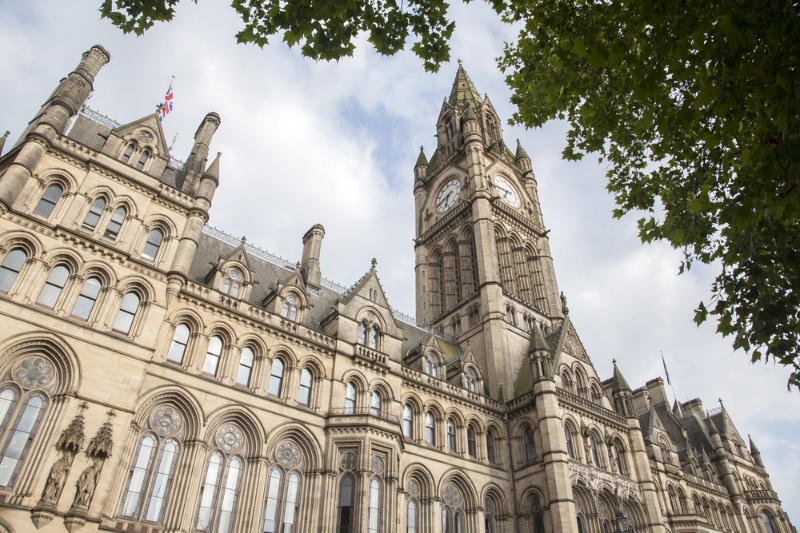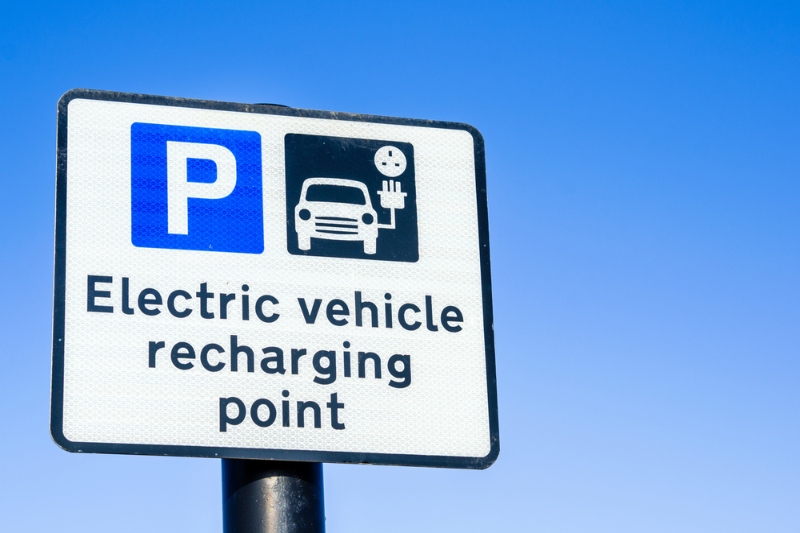 Liberty Charge to install charging points across Waltham Forest
13/04/2021
Liberty Charge, the joint venture created by Liberty Global and Zouk Capital to rollout on-street electric vehicle charging points in the UK, has today announced the successful completion of its first UK installation in the London borough of Waltham Forest.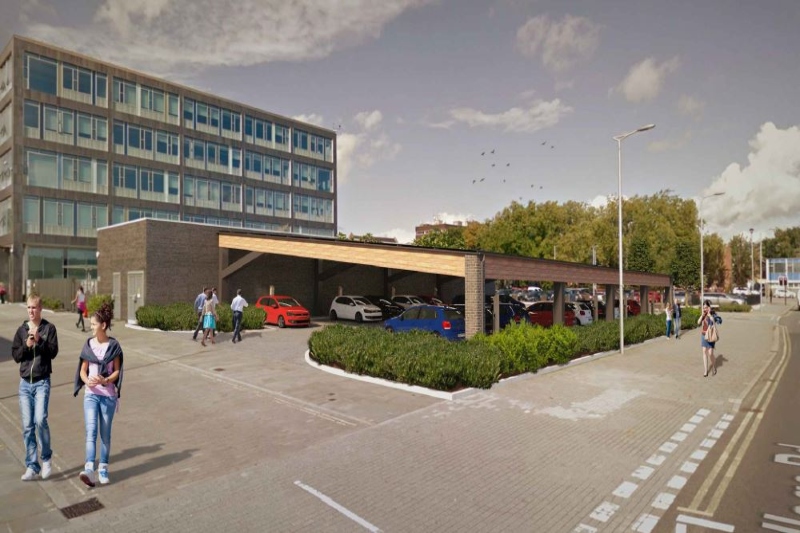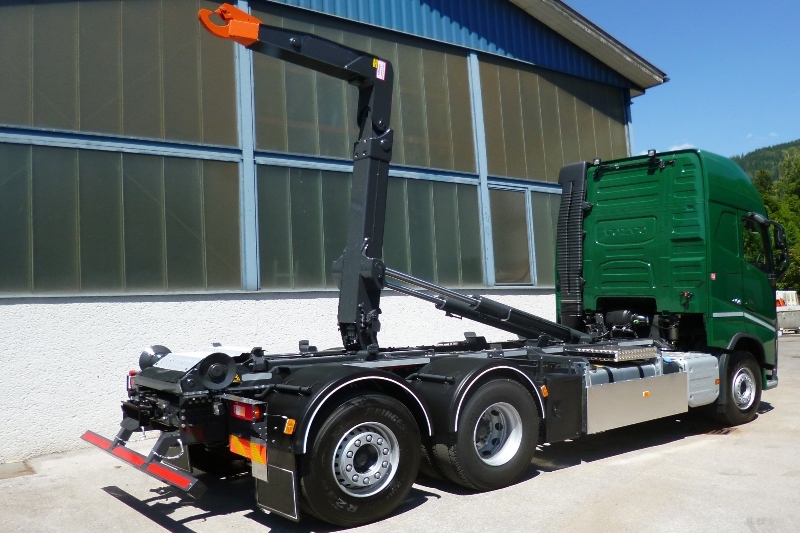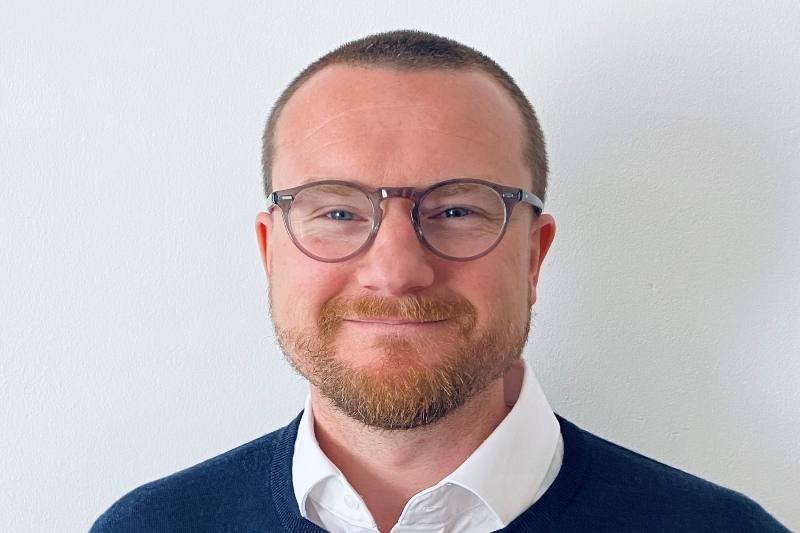 ISS expands sales force in South East
08/04/2021
Vehicle safety technology company Innovative Safety Systems Ltd (ISS) is expanding its presence in the South East with the appointment of a new sales manager.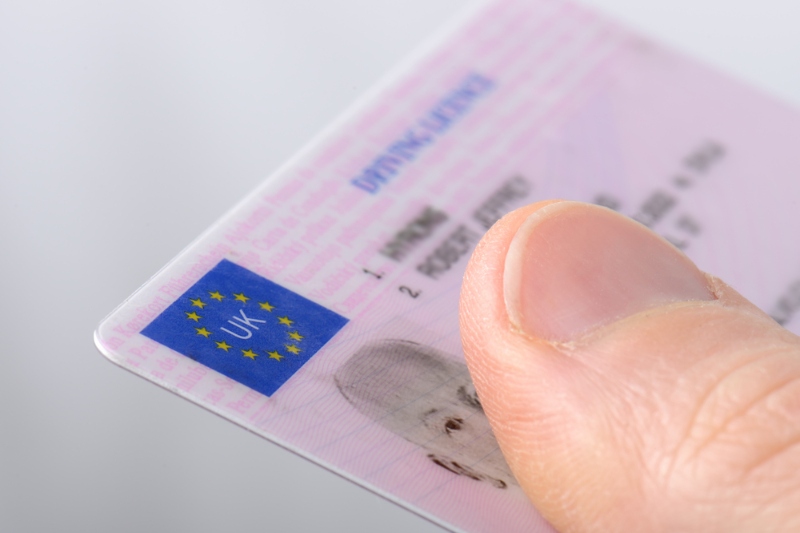 Licence Check launches SMS E-Approval
08/04/2021
Driver and risk management specialist Licence Check has launched a new text message-based method of driver authorisation in its DAVIS driver and vehicle risk platform.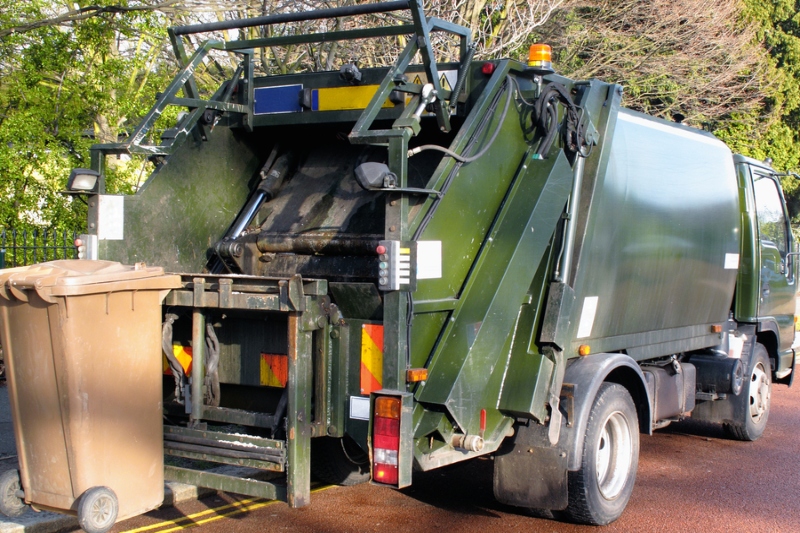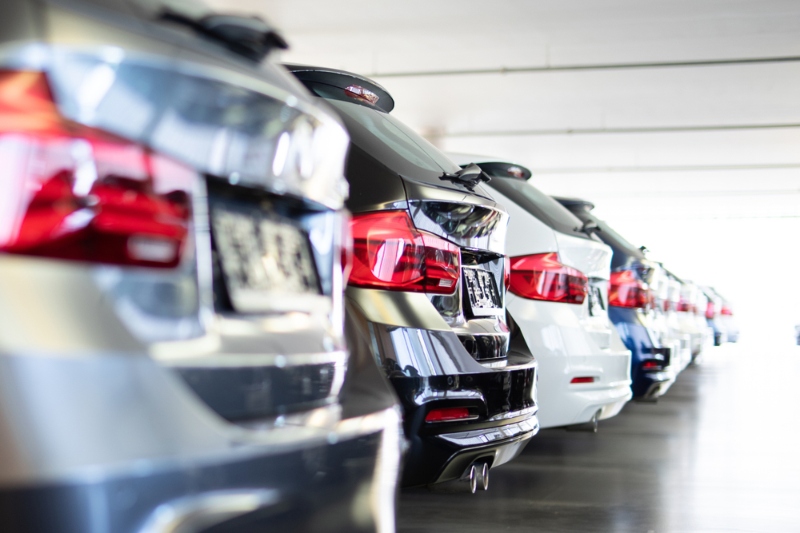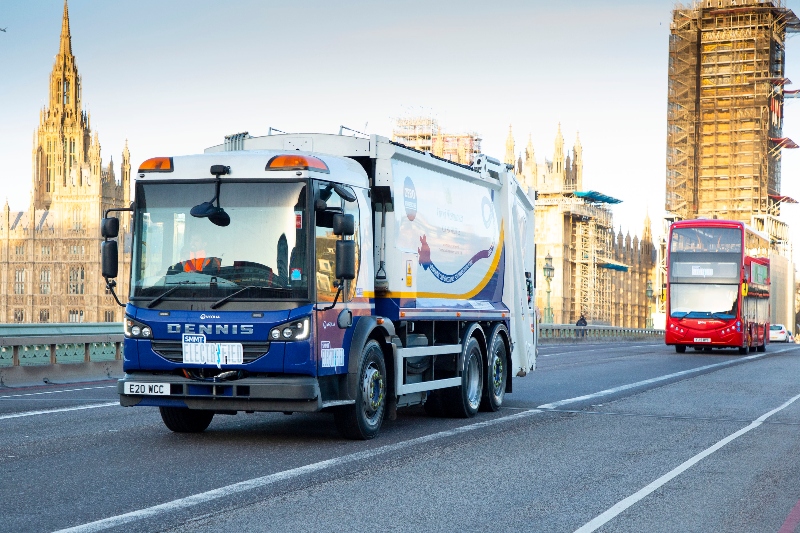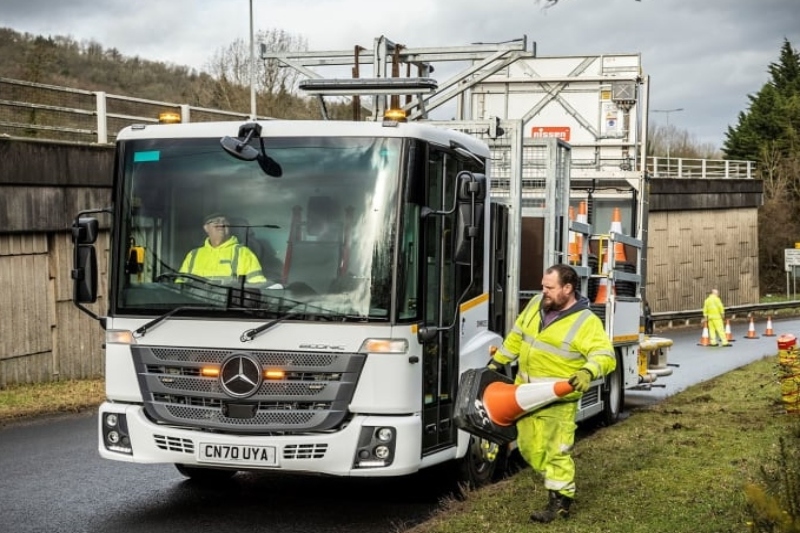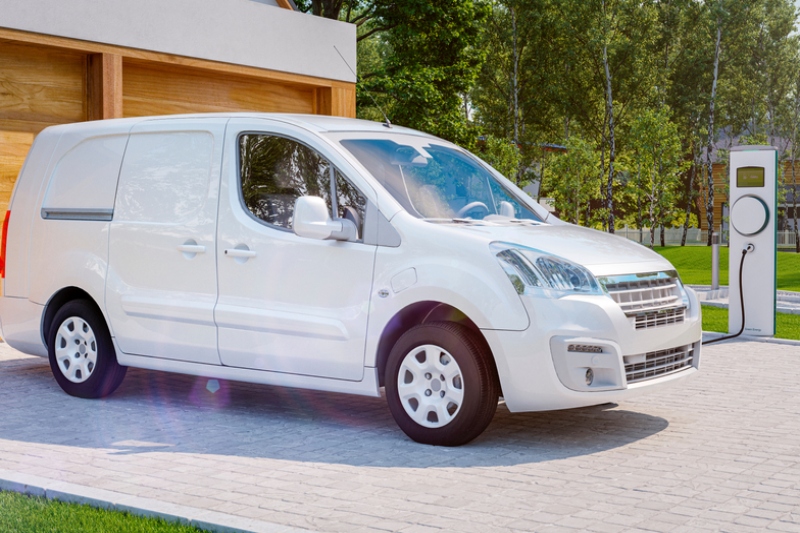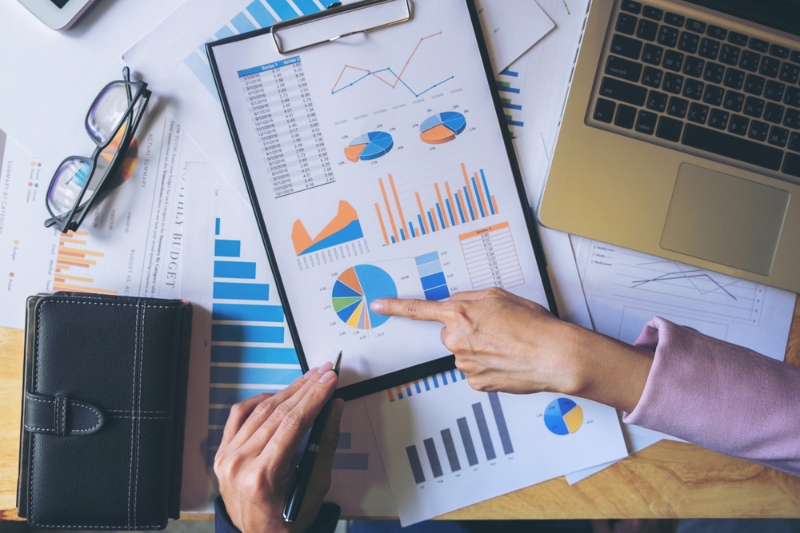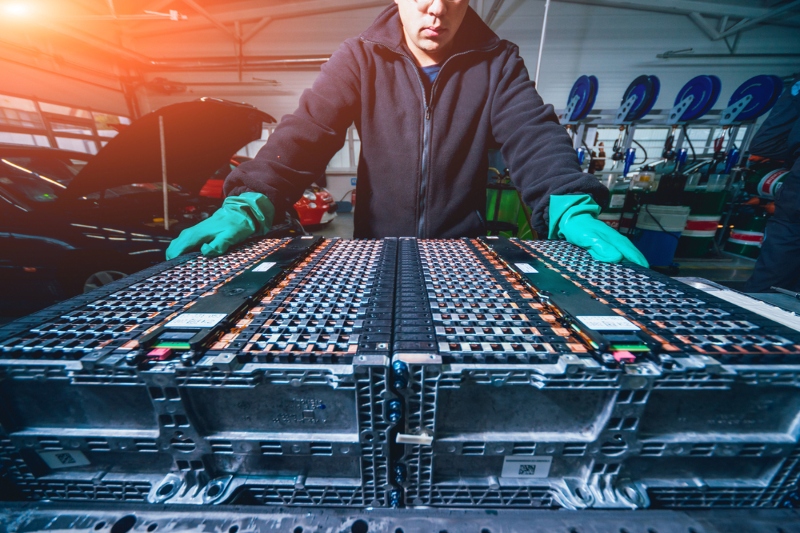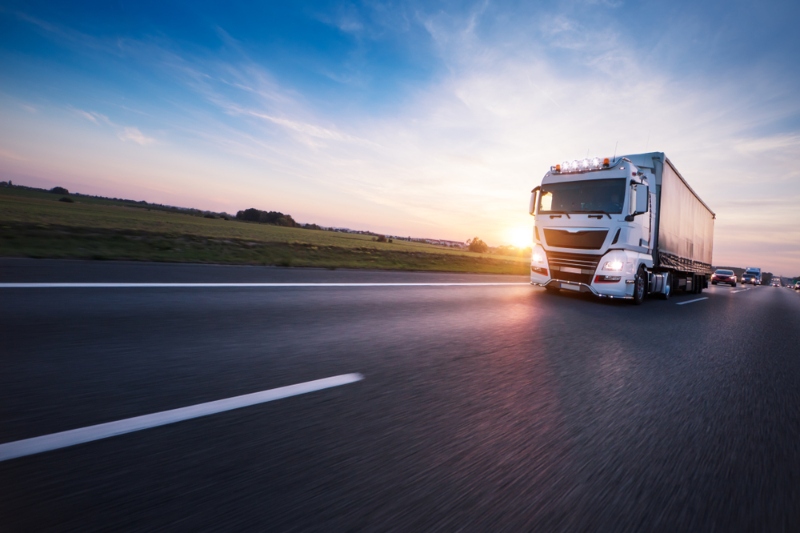 Meritor consortium awarded £15.9m to develop UK's low carbon capability
26/03/2021
Meritor today announced that it is the recipient of the Advanced Propulsion Centre's (APC) Core Competition Program in the UK to partially fund the design and development of Meritor's 17Xe™ electric powertrain system for heavy-duty electric trucks and buses equipped with a single drive axle.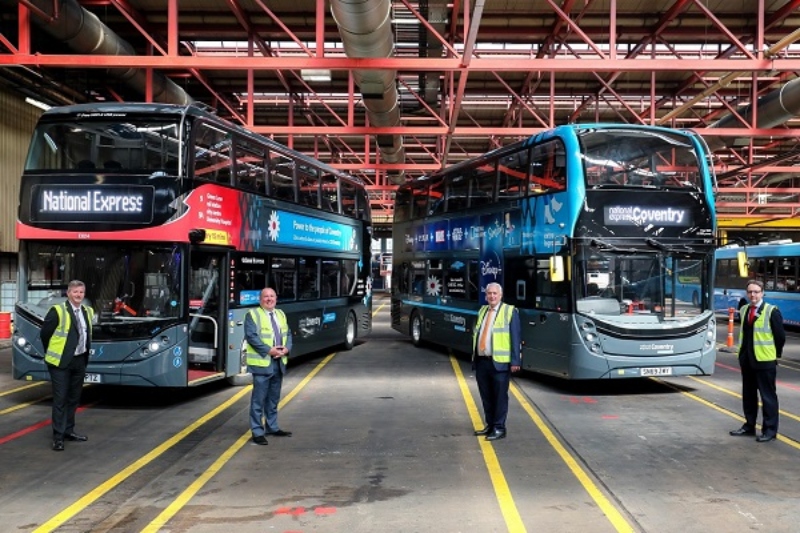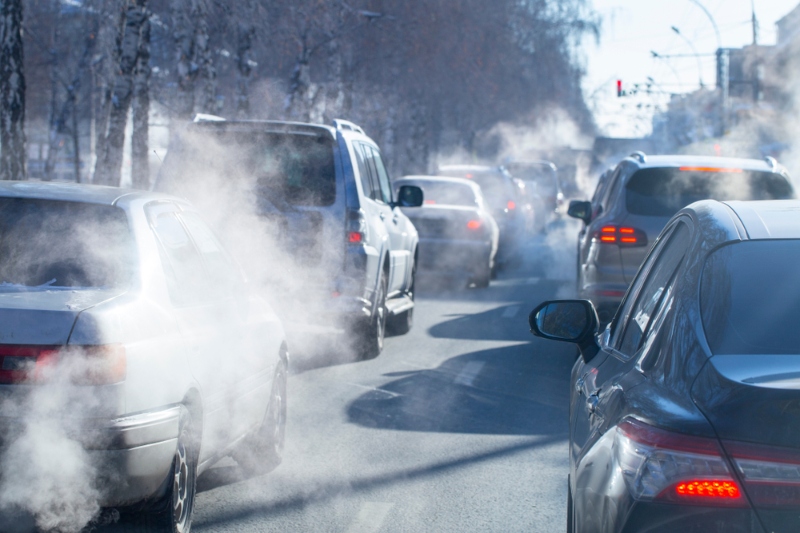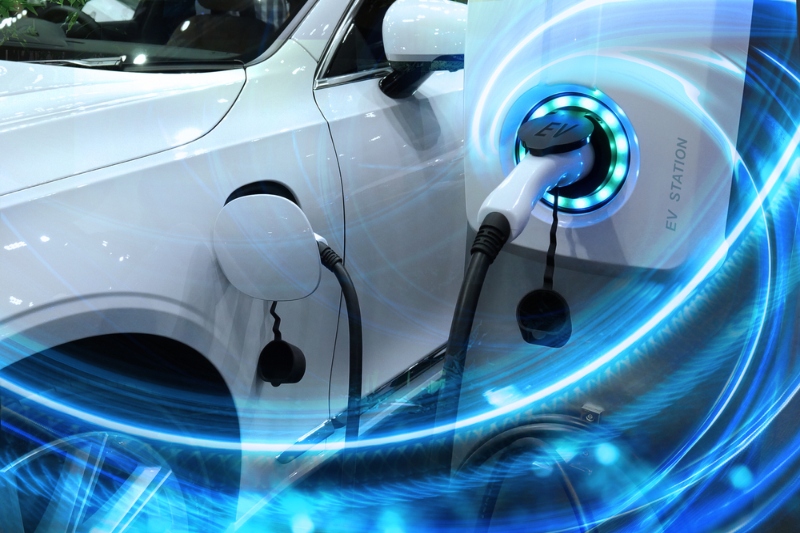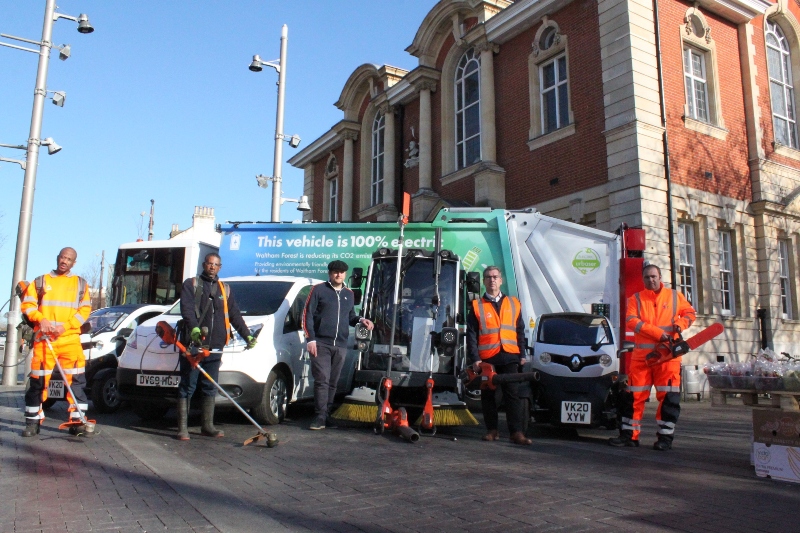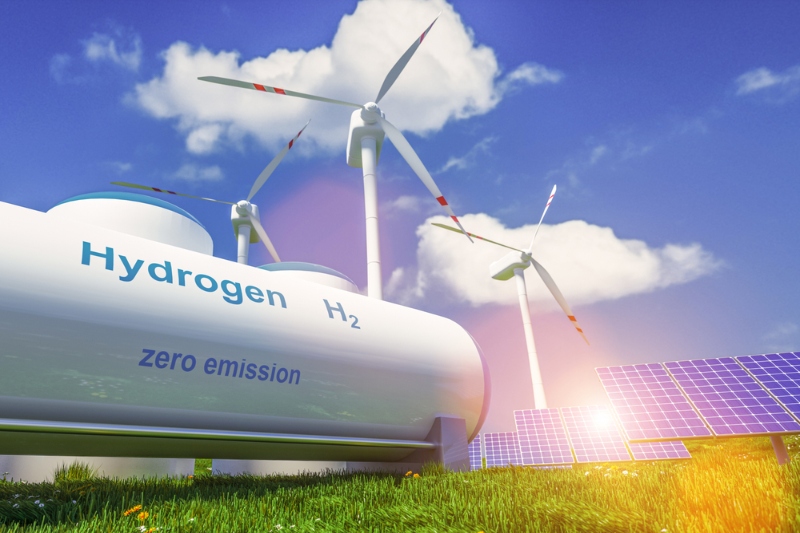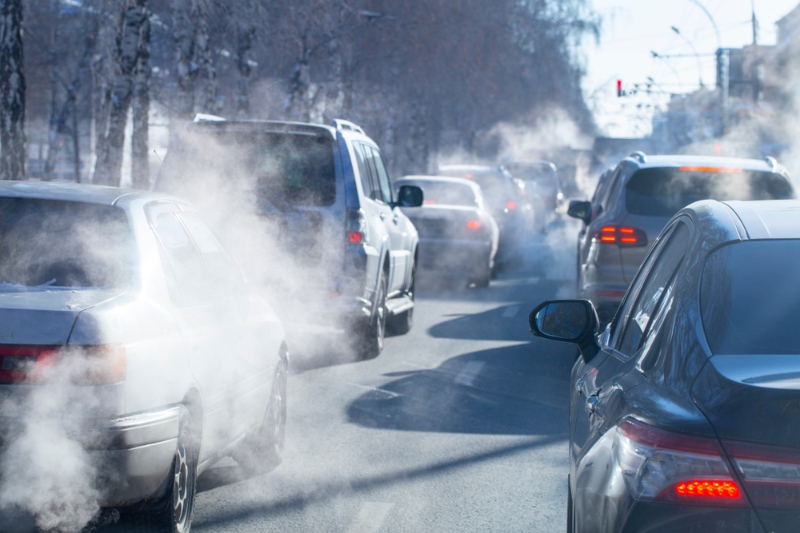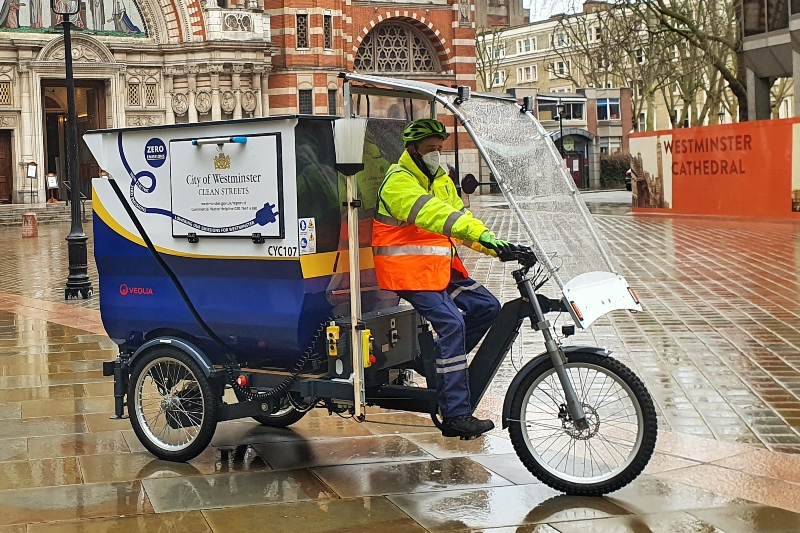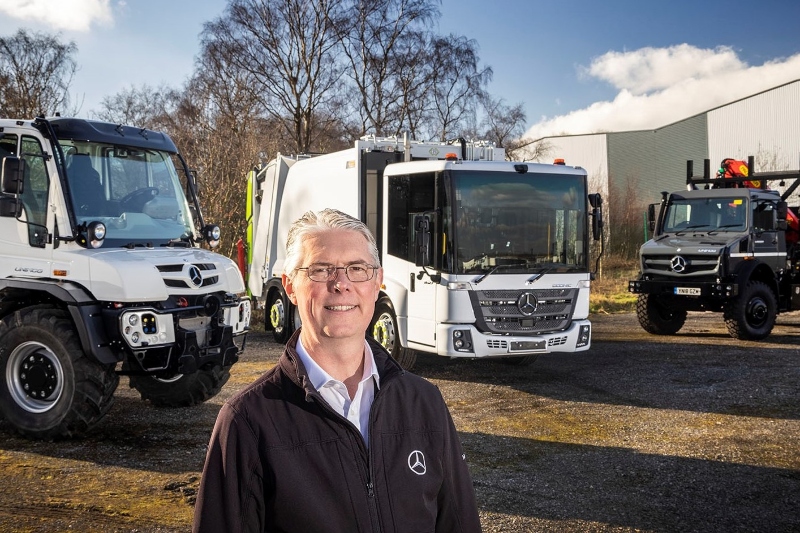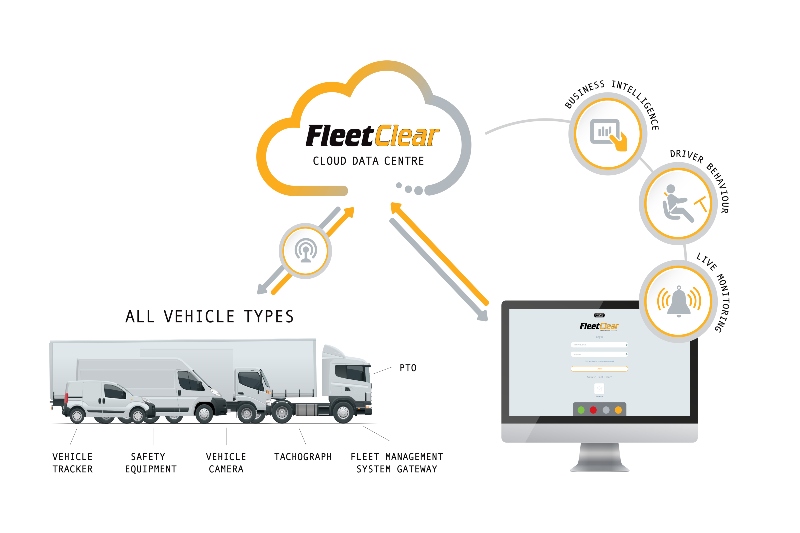 ISS invests in new software division
15/03/2021
Vehicle safety technology company Innovative Safety Systems Ltd (ISS) has invested in the creation of a new software division – FleetClear – to deliver an all-in-one fleetwide, vehicle safety and fleet management solution.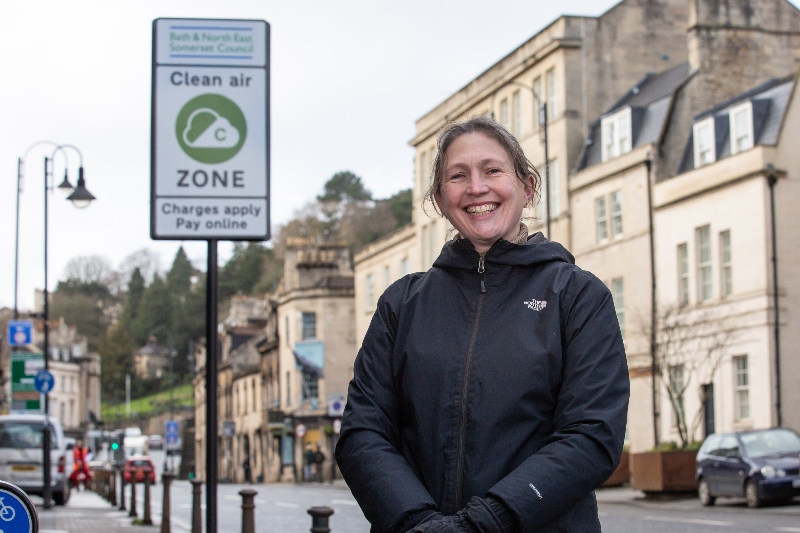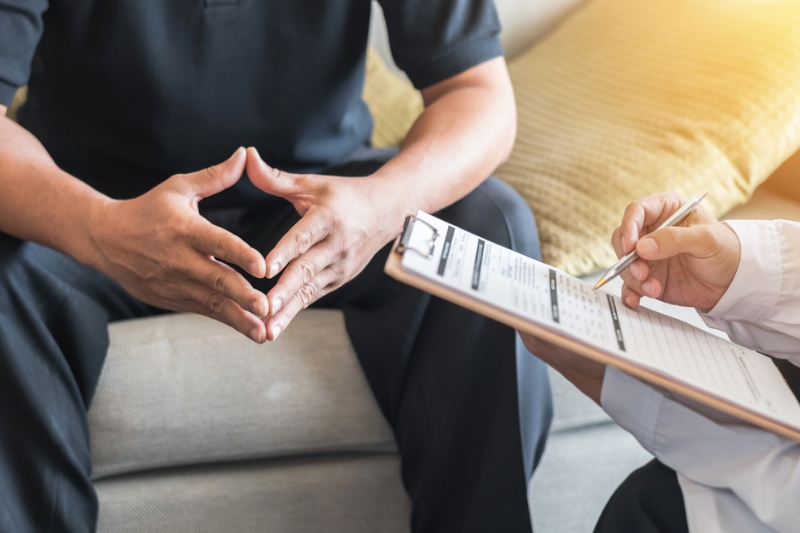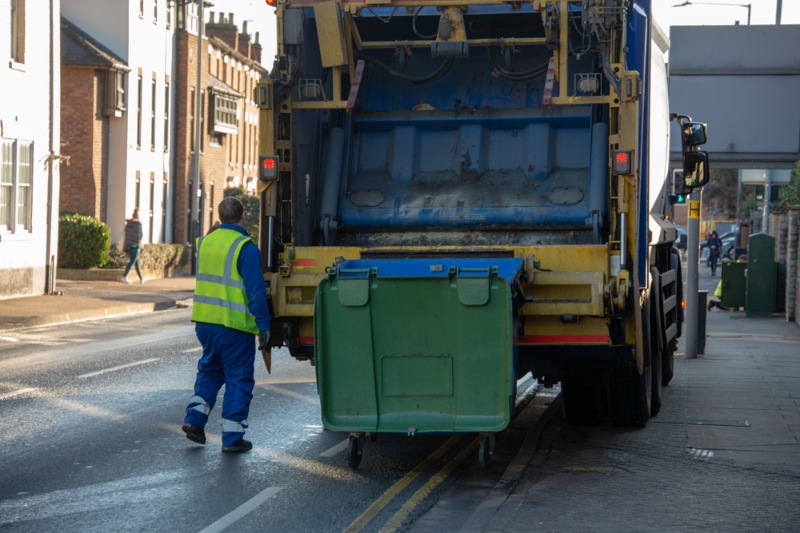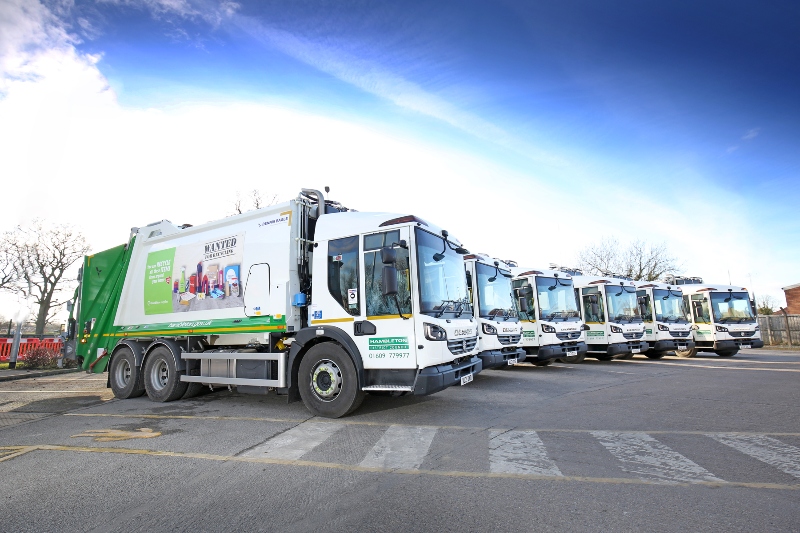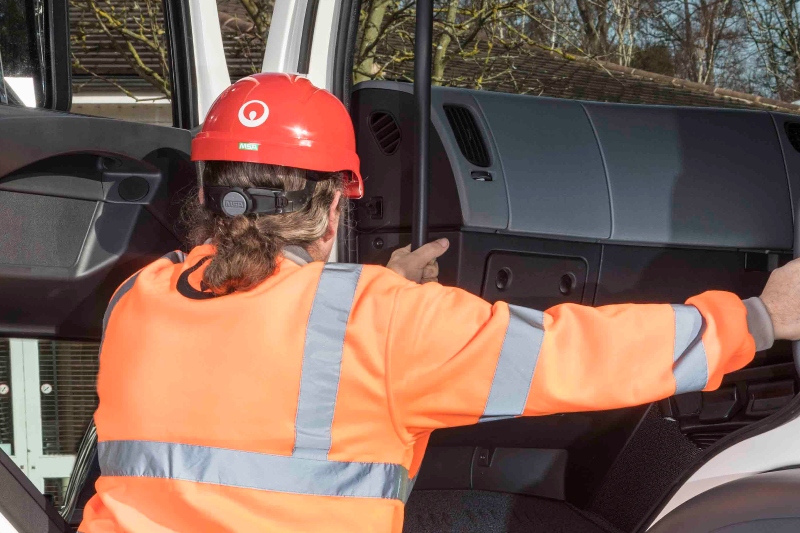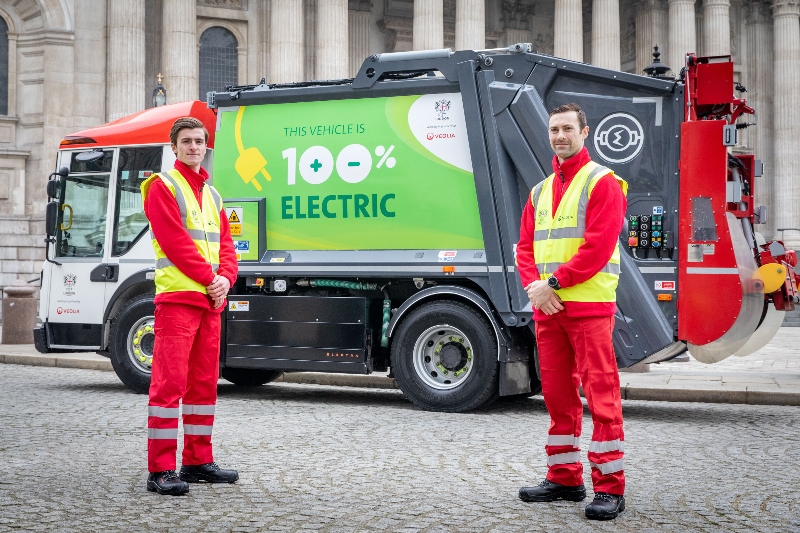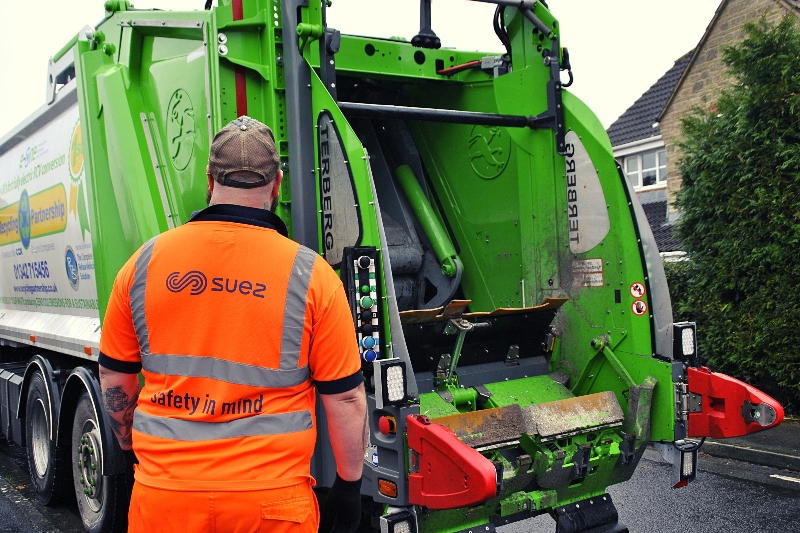 e-One scores 10 out of 10 in SUEZ demonstration
04/03/2021
Crews at SUEZ's Bridgwater depot, parts of its contract with Somerset Waste Partnership, scored the e-One electric refuse vehicle a unanimous 10 out of 10 during a recent three-day trial.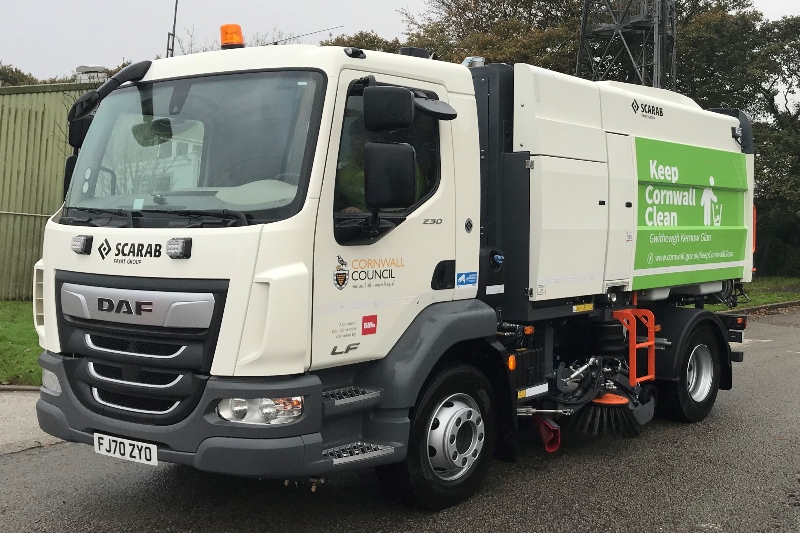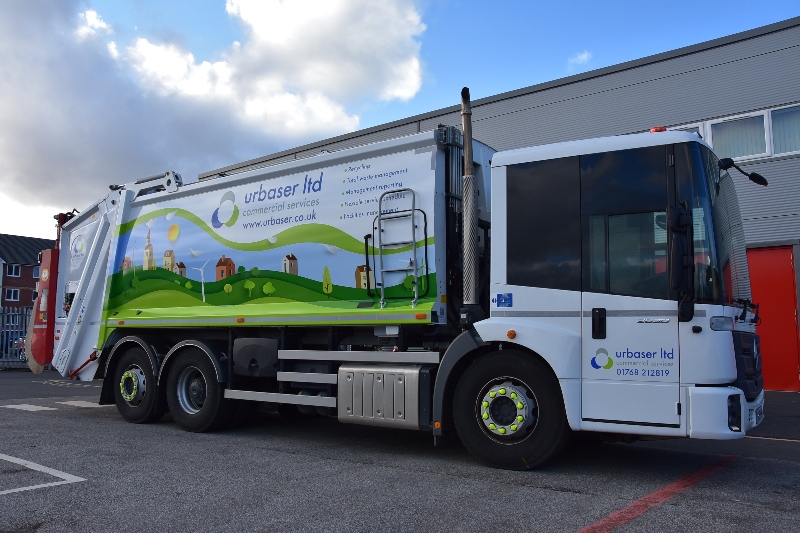 Urbaser commercial division expands with new waste and recycling contracts
02/03/2021
Urbaser Ltd Commercial Services (ULCS) is expanding its portfolio with the addition of new local authority trade waste collection services, which include Eden District, and the management of Household Waste and Recycling Centres (HWRCs) located across Northamptonshire and Central Bedfordshire.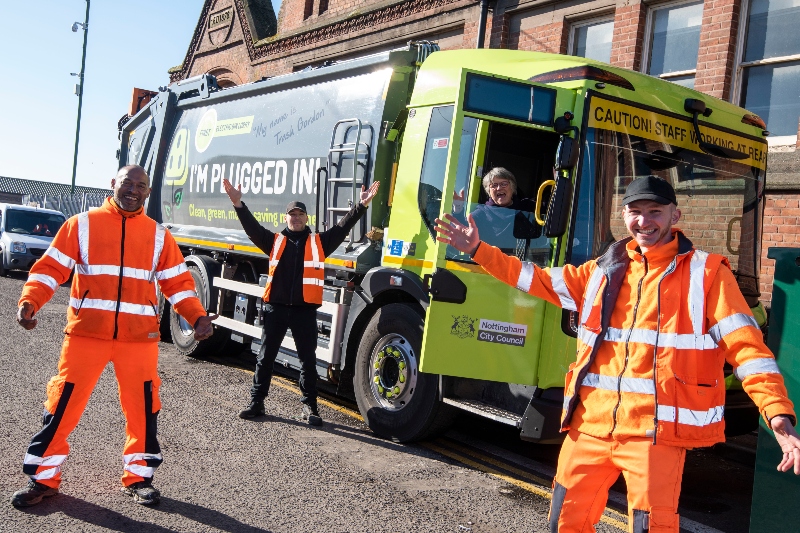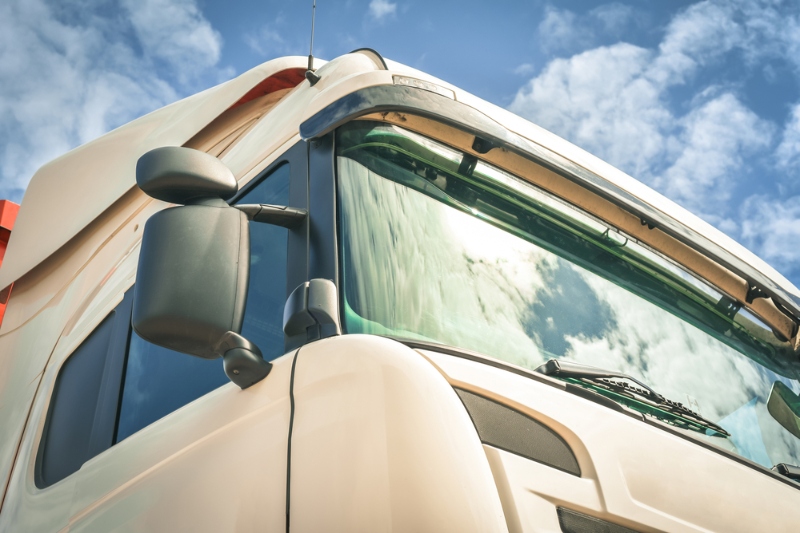 DVS goes into force across London
01/03/2021
The new lorry safety scheme known as Direct Vision Standard (DVS) went into force across London today as part of the effort to reduce the number of accidents involving heavy vehicles.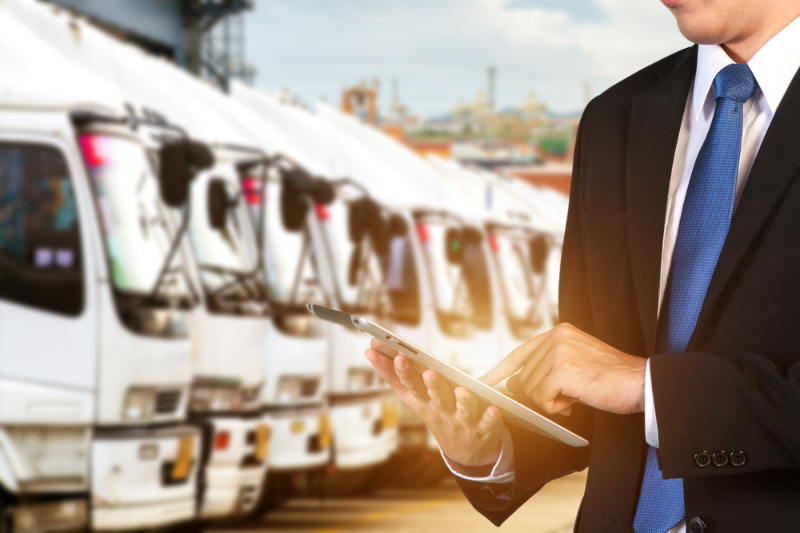 FORS to reduce annual subscription fee
24/02/2021
FORS has announced that it will reduce its annual subscription fee for new and existing members from 1st March in a move designed to assist fleet operators during the pandemic.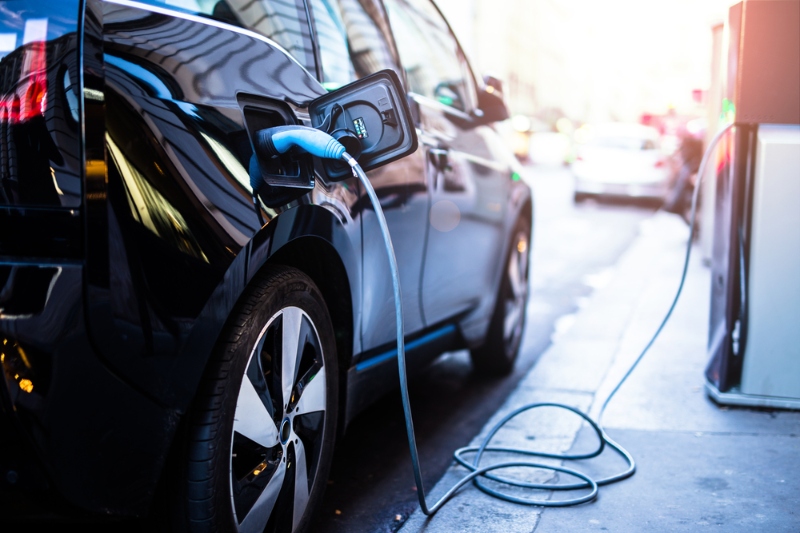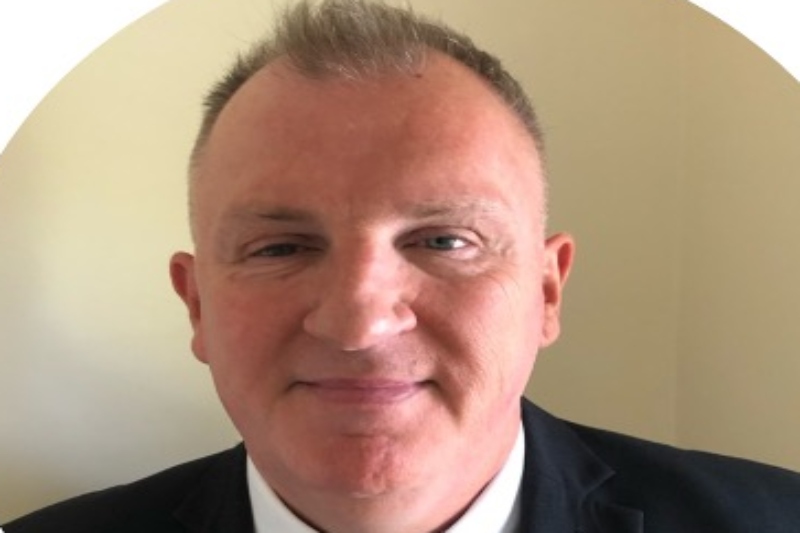 Versalift appoints new service manager
23/02/2021
Versalift UK, the vehicle-mounted platform company, has appointed Derek Murdoch as service manager to oversee all service and aftersales activities.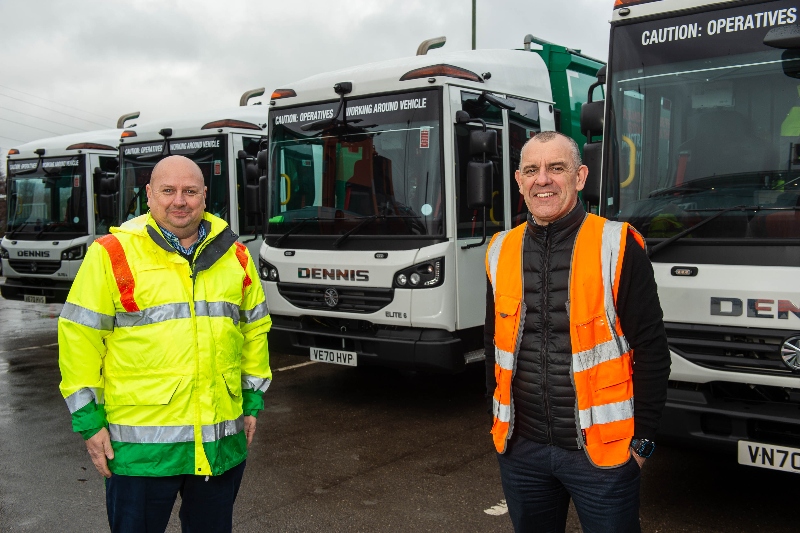 Caerphilly replaces over 300 vehicles
23/02/2021
Caerphilly County Borough Council (CCBC) has taken delivery of 315 new vehicles since Specialist Fleet Services Ltd (SFS) won a seven-year fleet replacement contract with the authority in 2017.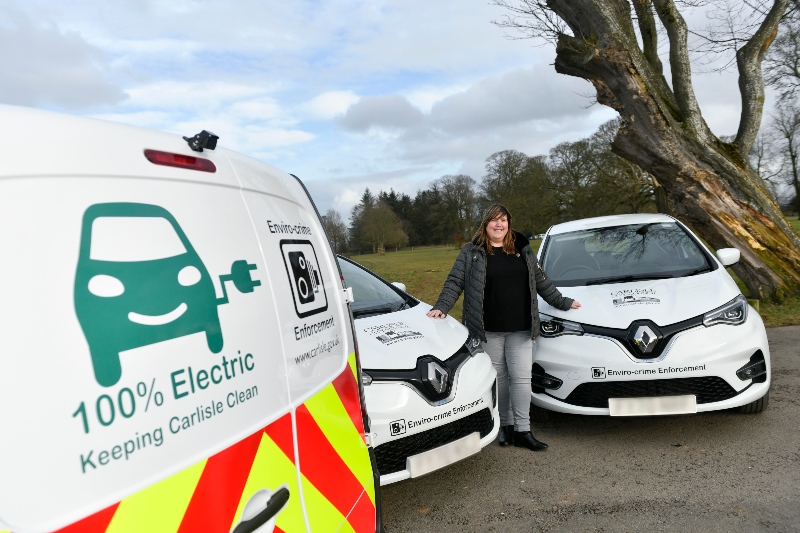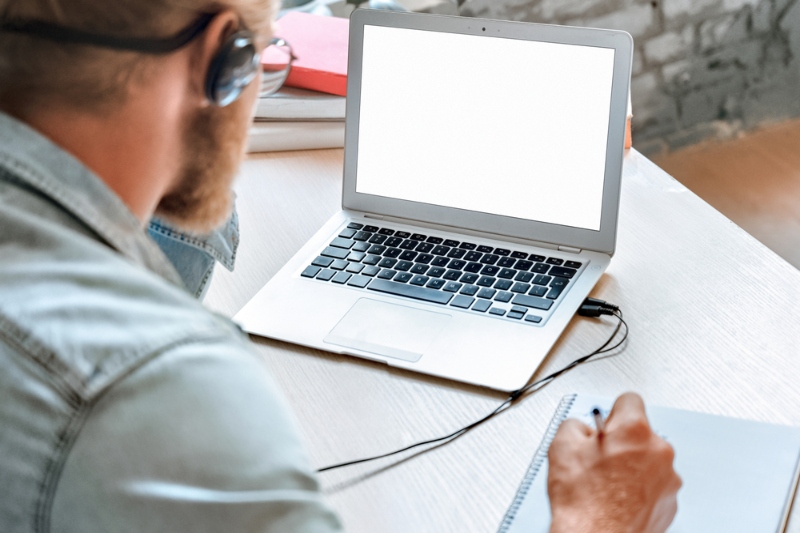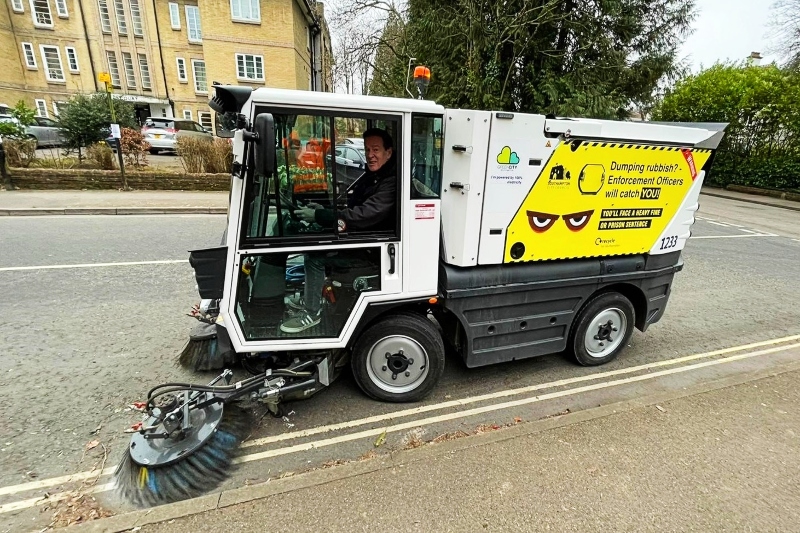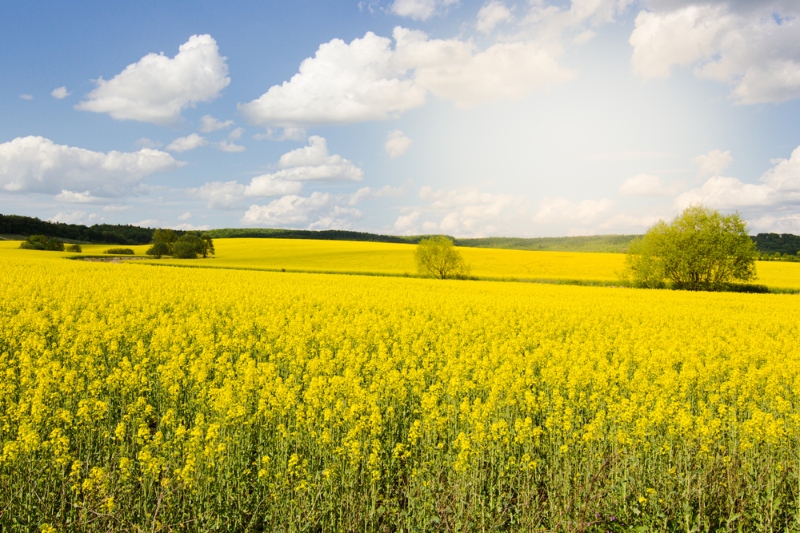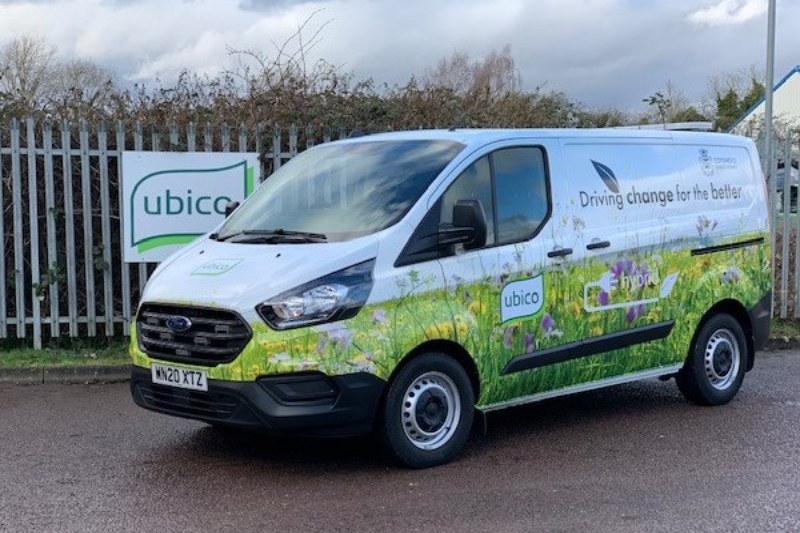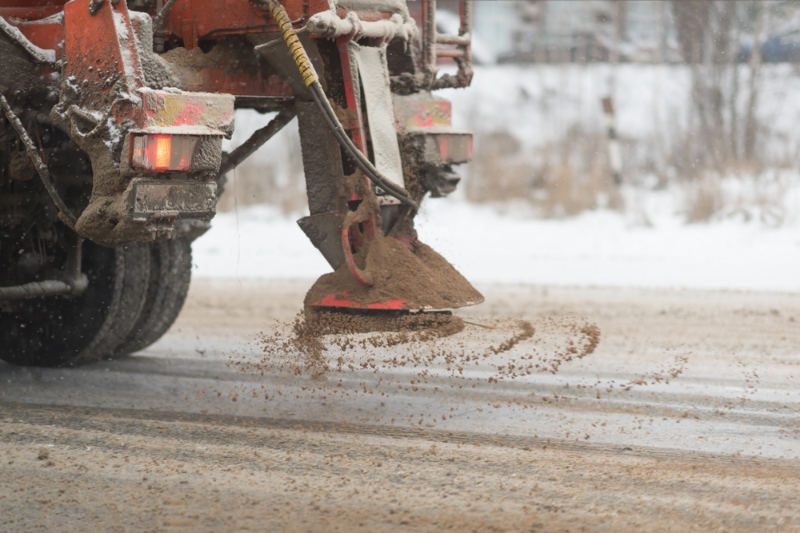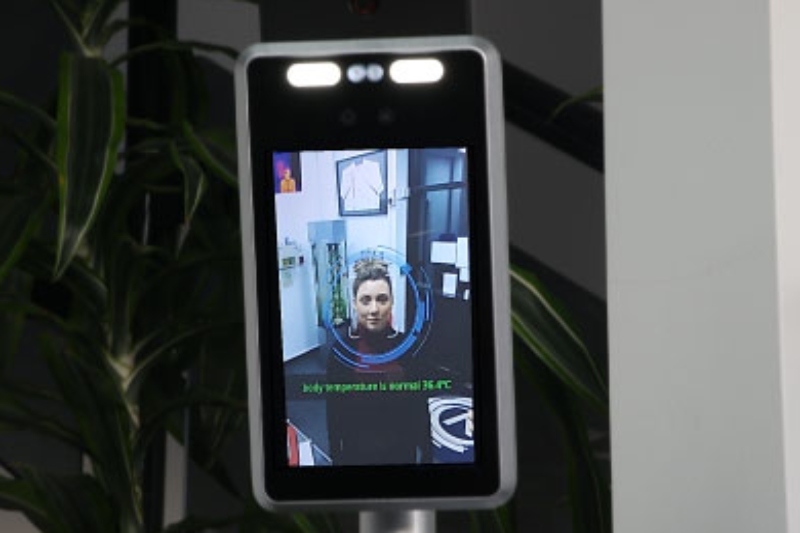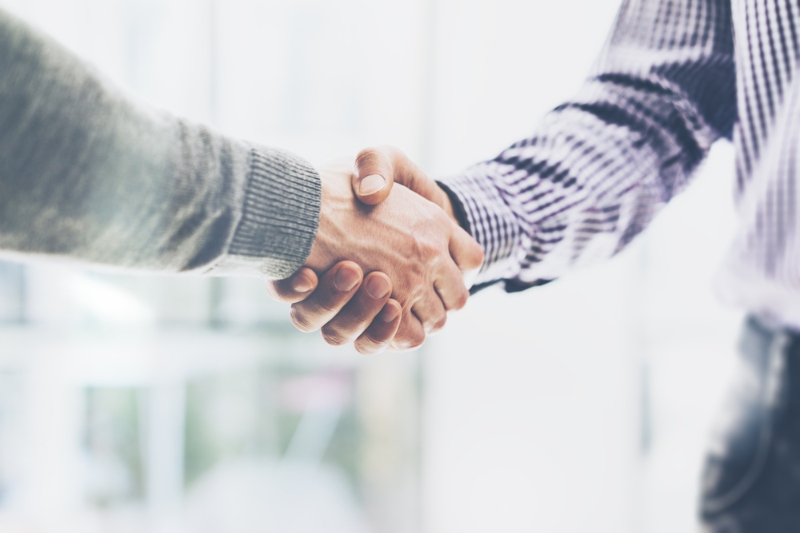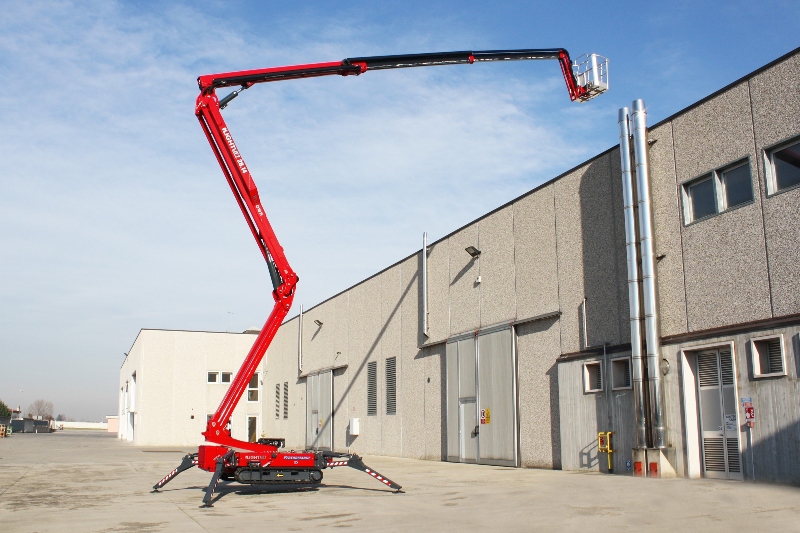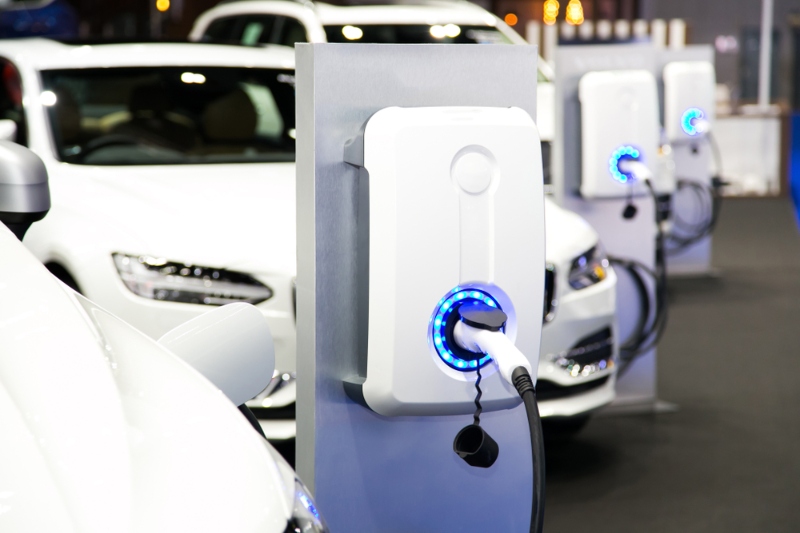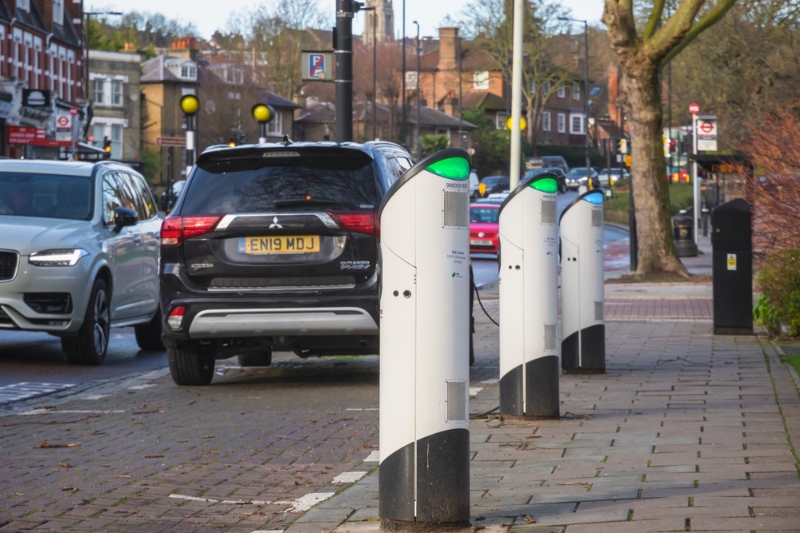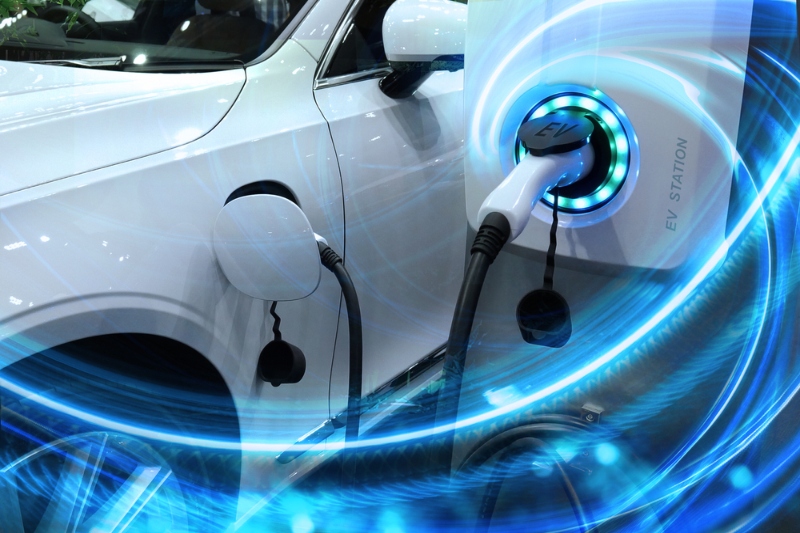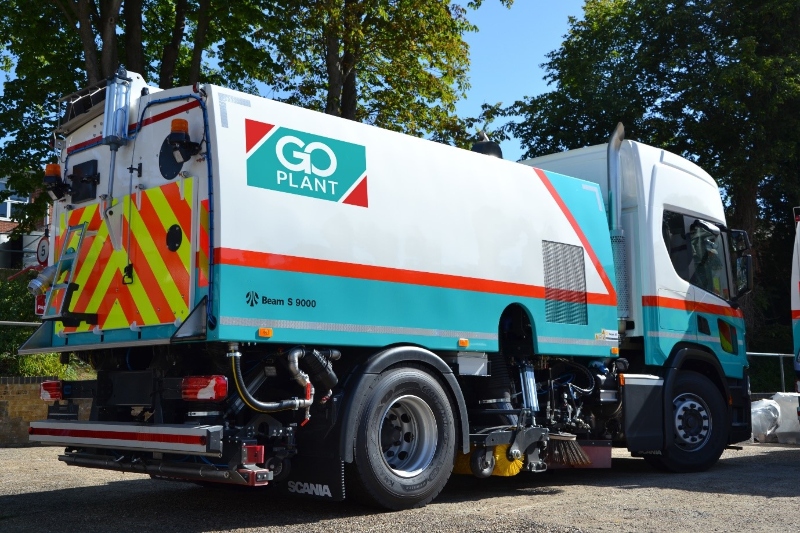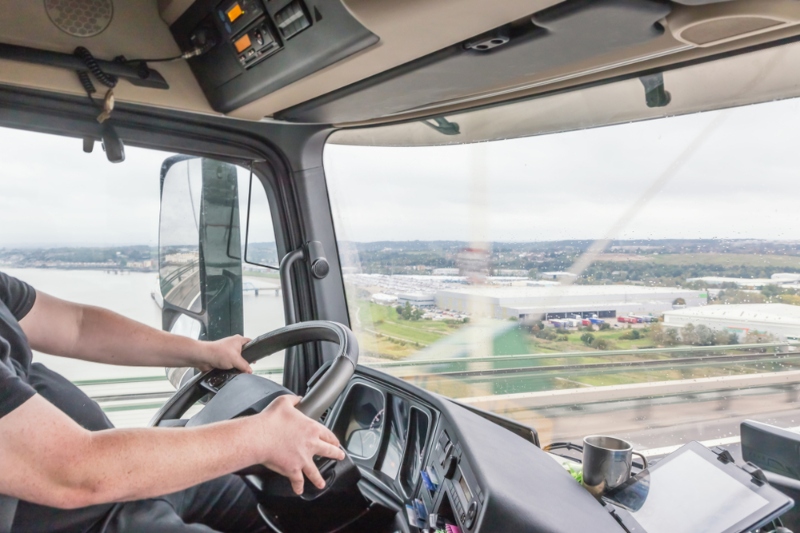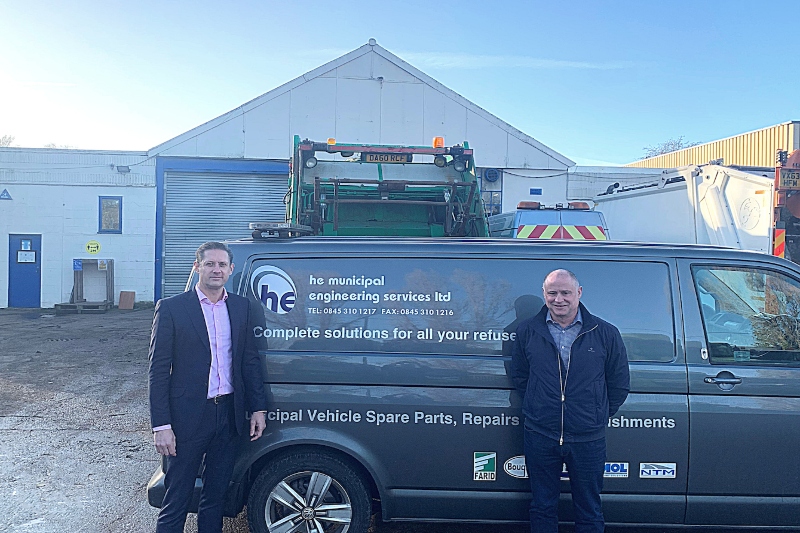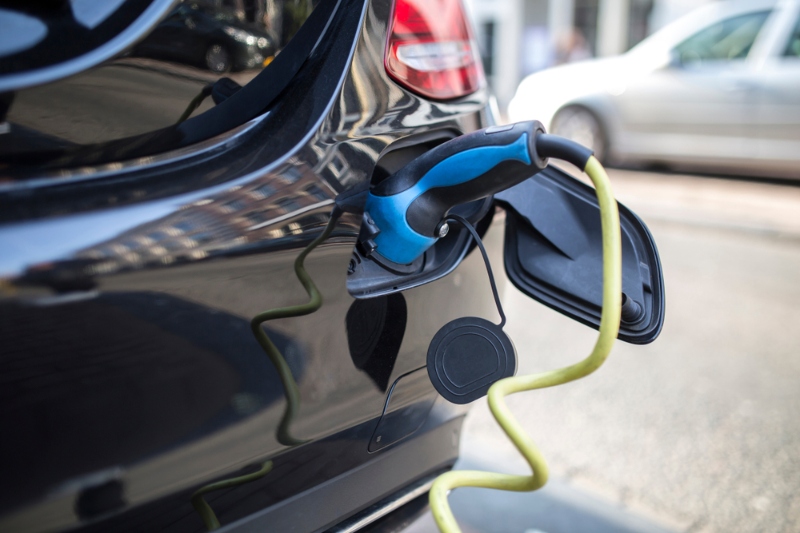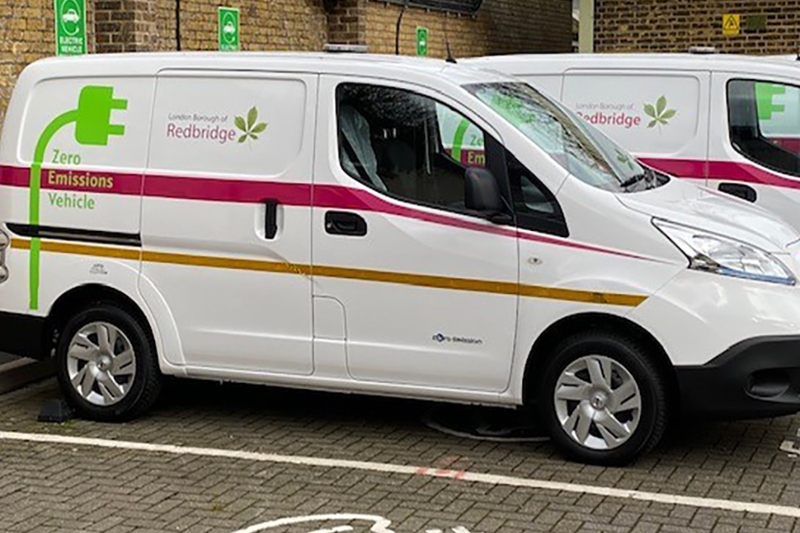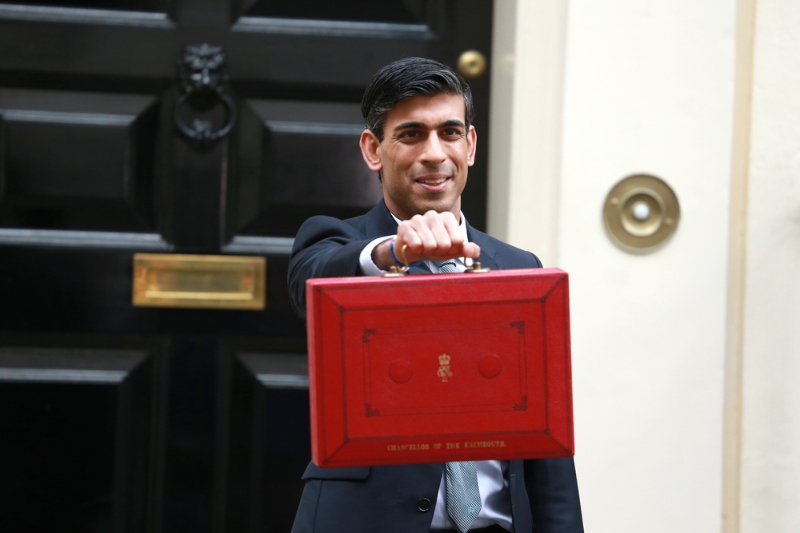 Budget must provide certainty to boost confidence, says BVRLA
21/01/2021
The British Vehicle Rental & Leasing Association (BVRLA) has written to HM Treasury ahead of the Spring Budget to outline what the Chancellor must do for the vehicle rental, leasing and fleet sectors to support recovery in the wake of the pandemic.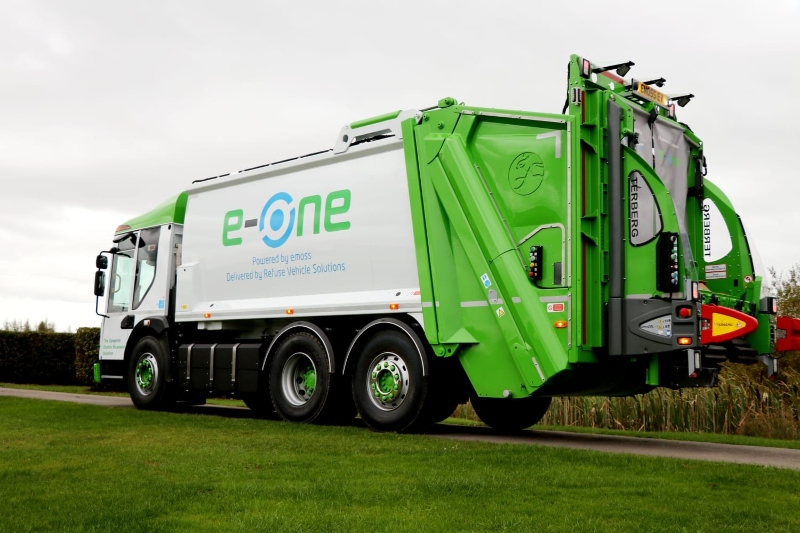 RVS ranked highest for electric refuse vehicle conversion on new HGV framework
21/01/2021
Refuse Vehicle Solutions Ltd (RVS) has been awarded a place on a new HGV and Specialist Vehicle Procurement and Contract Hire Framework 2020 (LOT 2 and LOT 5) for the provision of electric vehicle drivetrain conversion systems, ranking highest in this category for electric refuse vehicle conversion.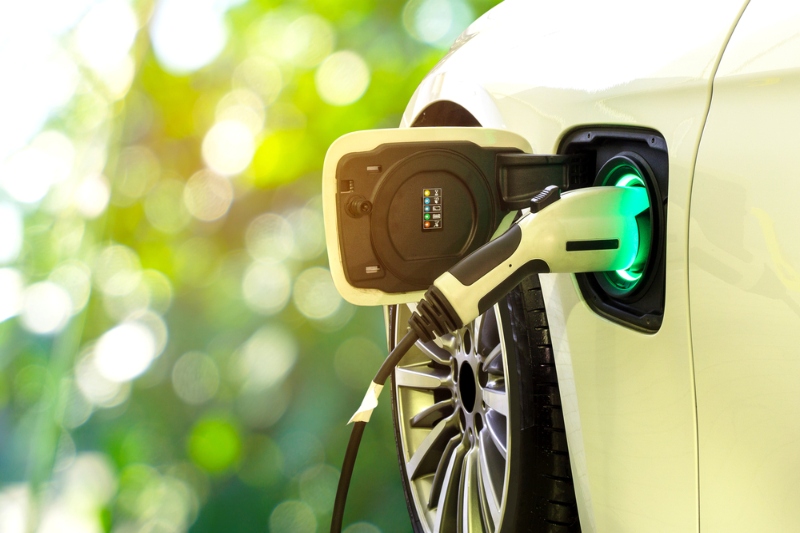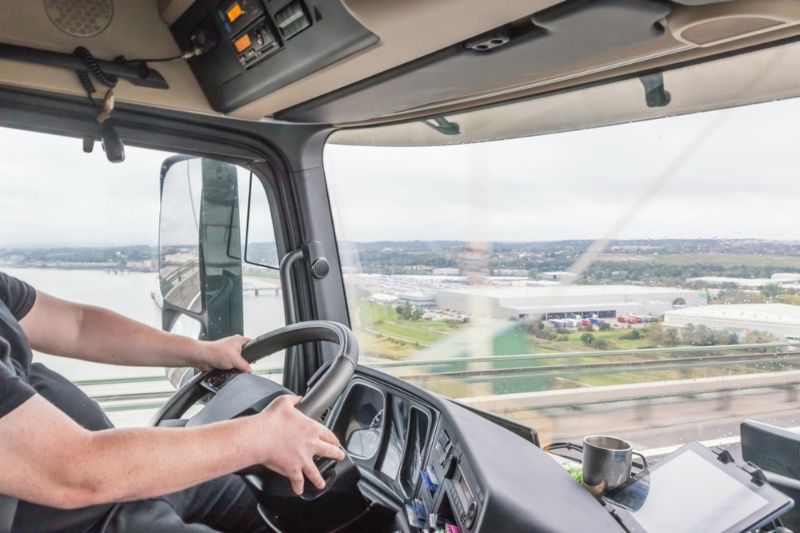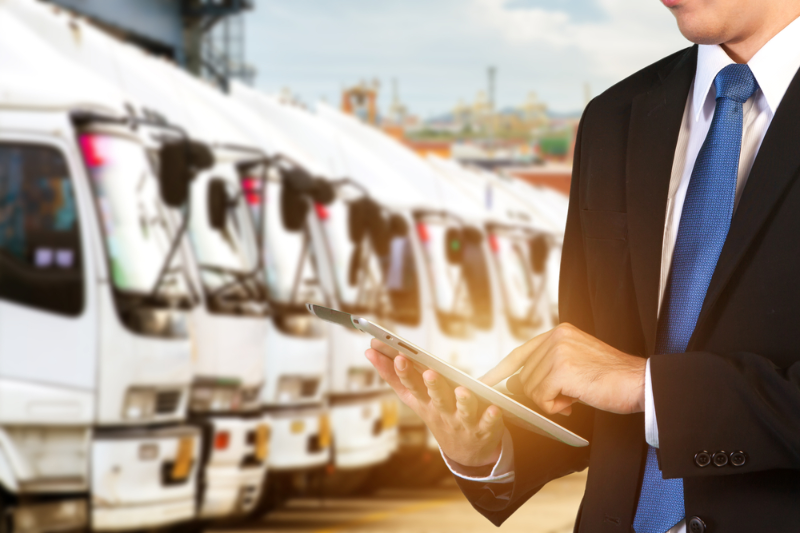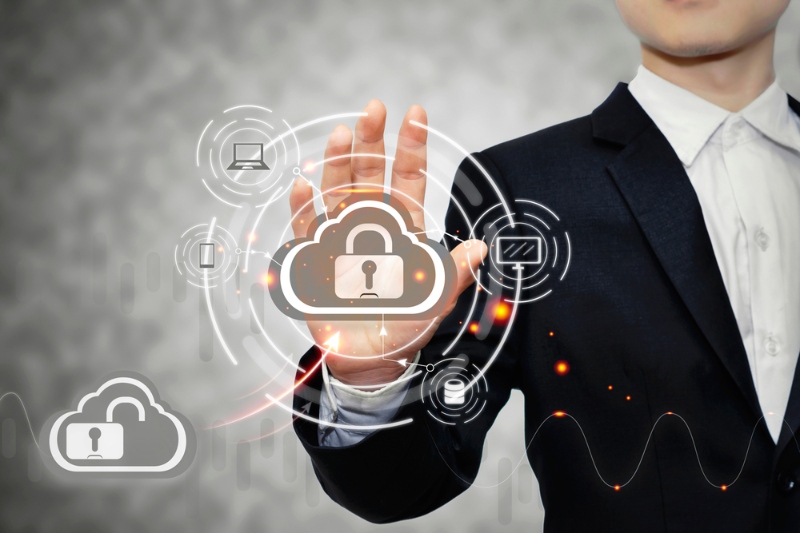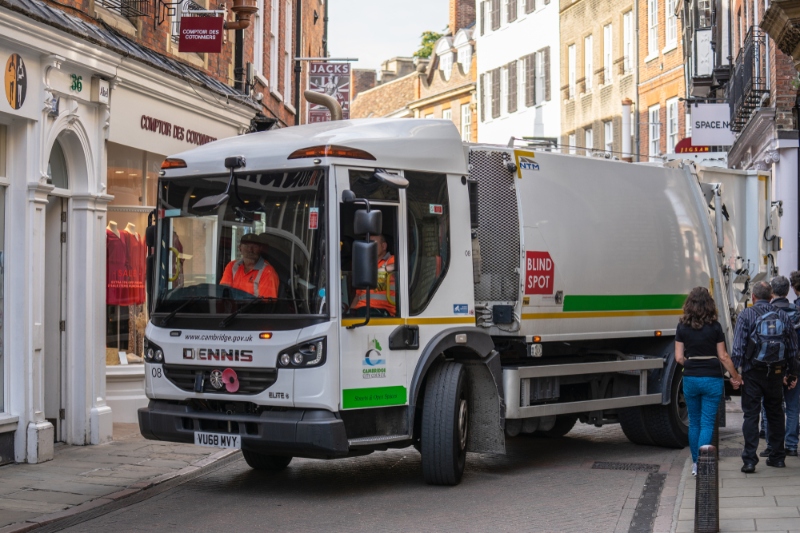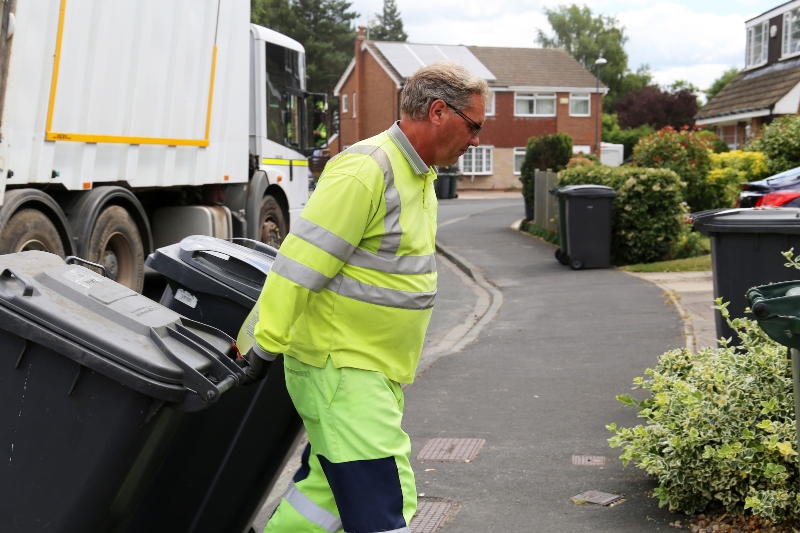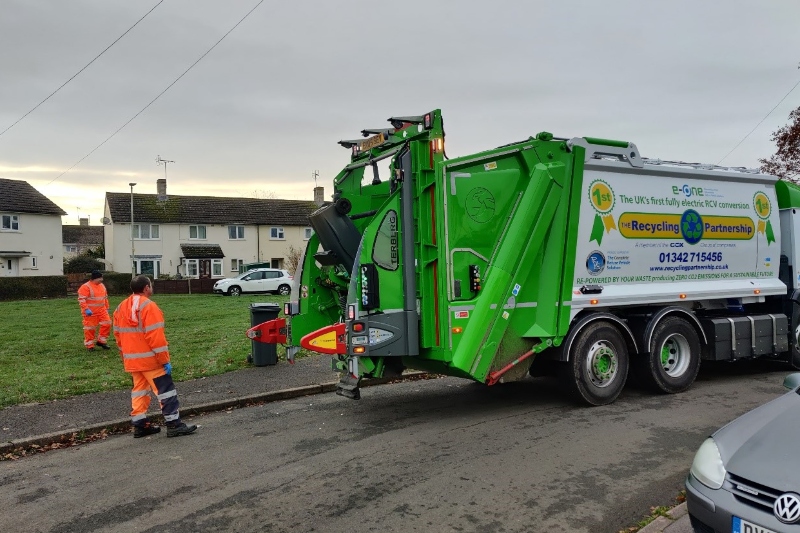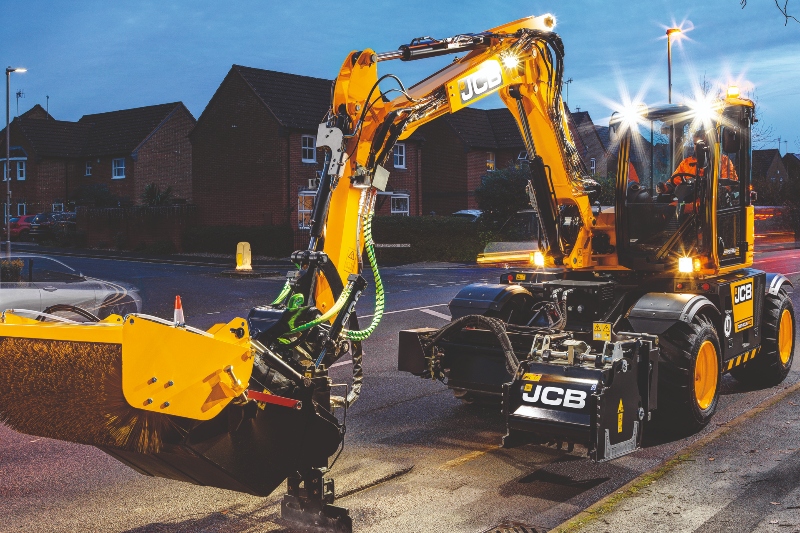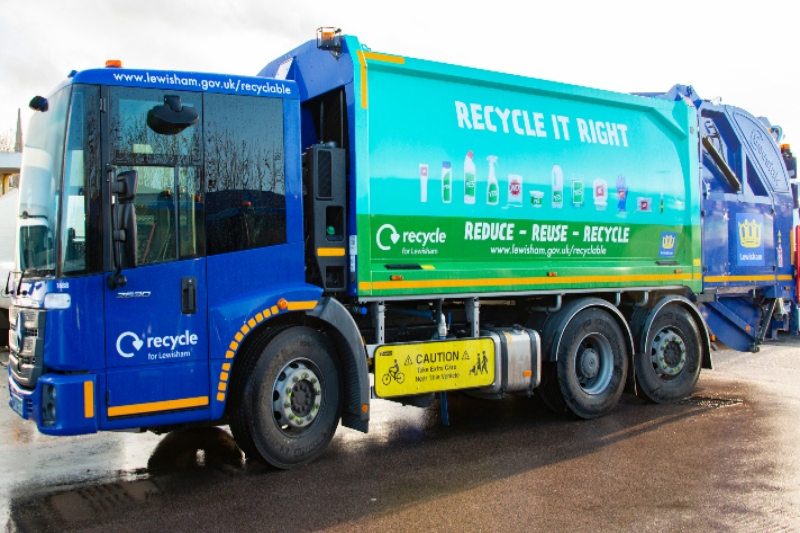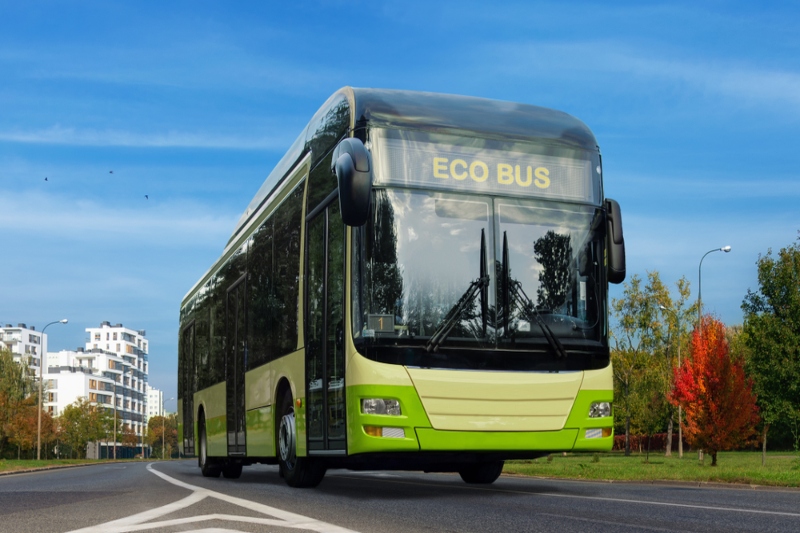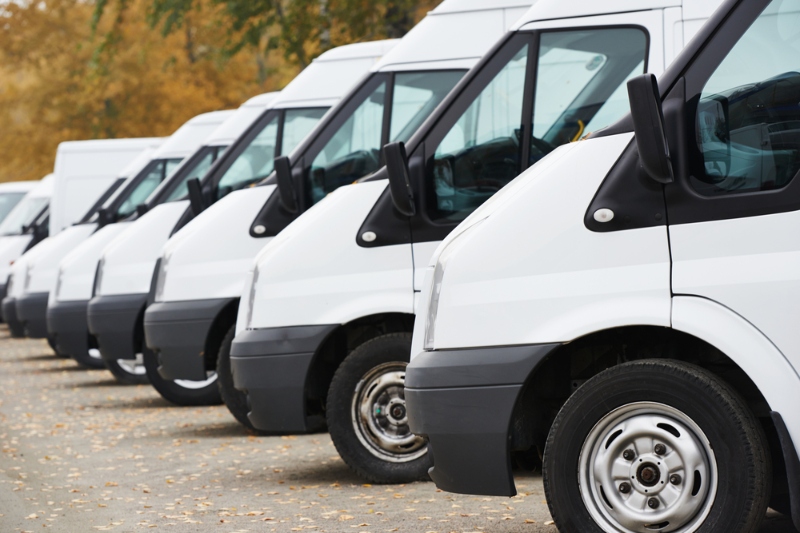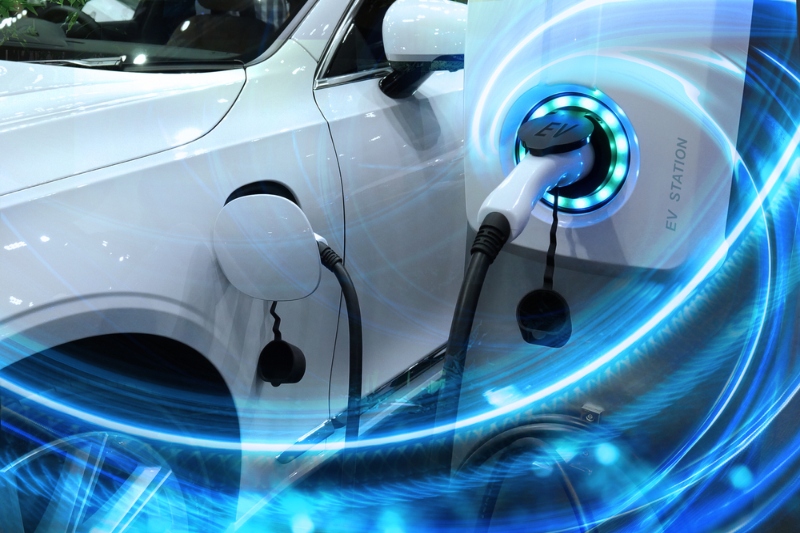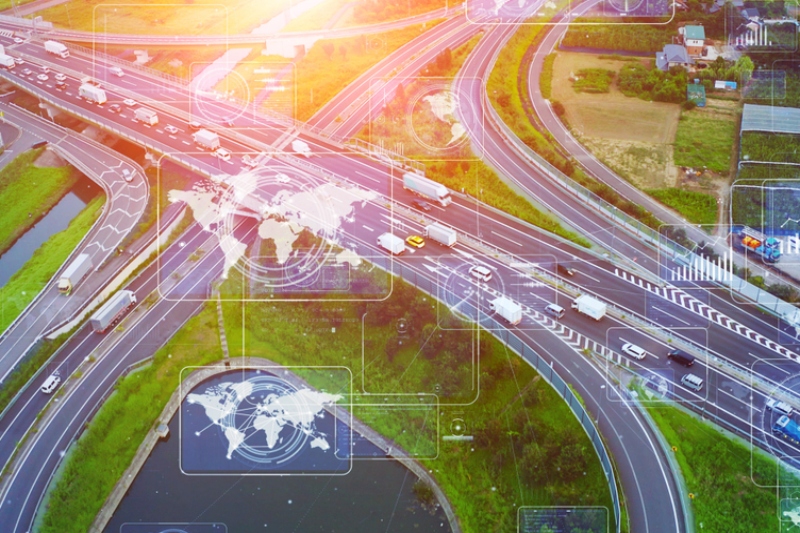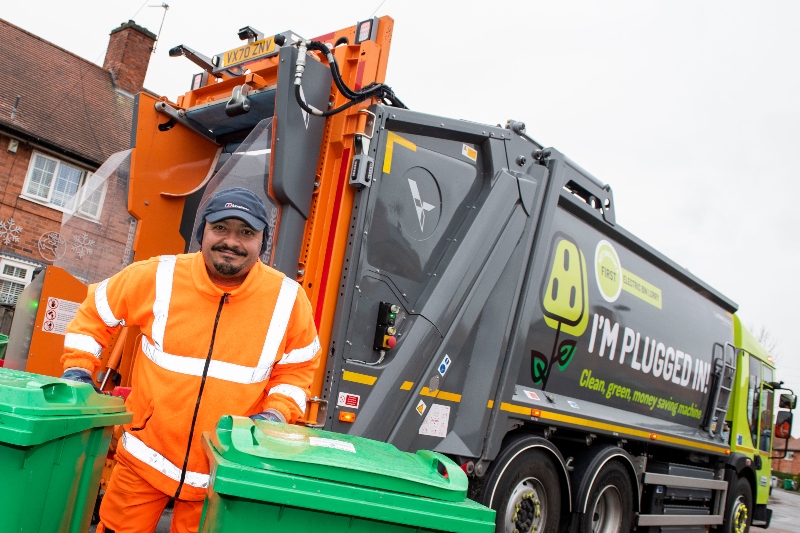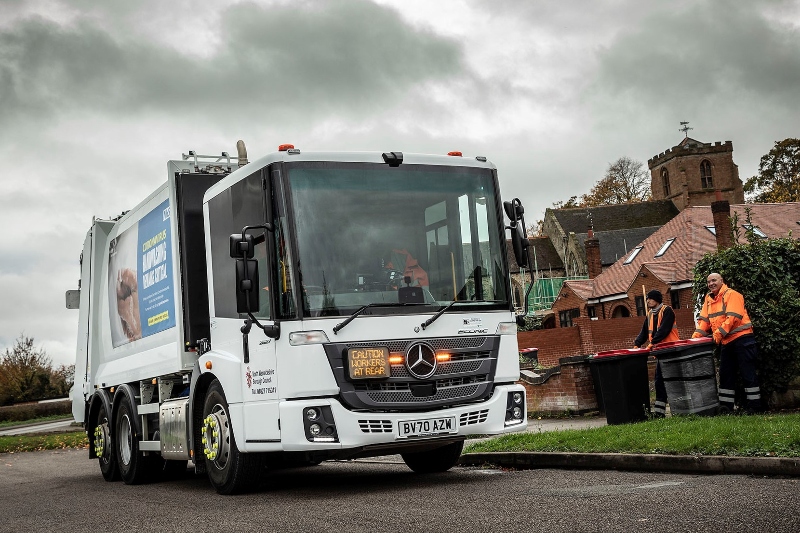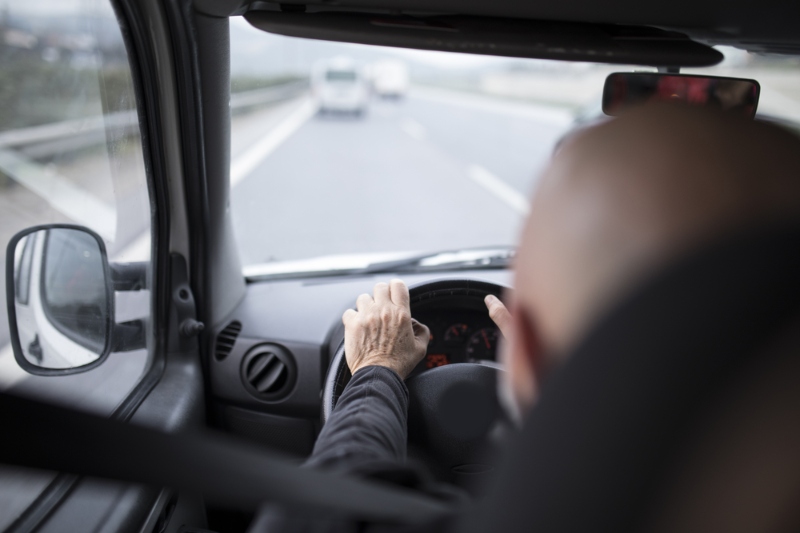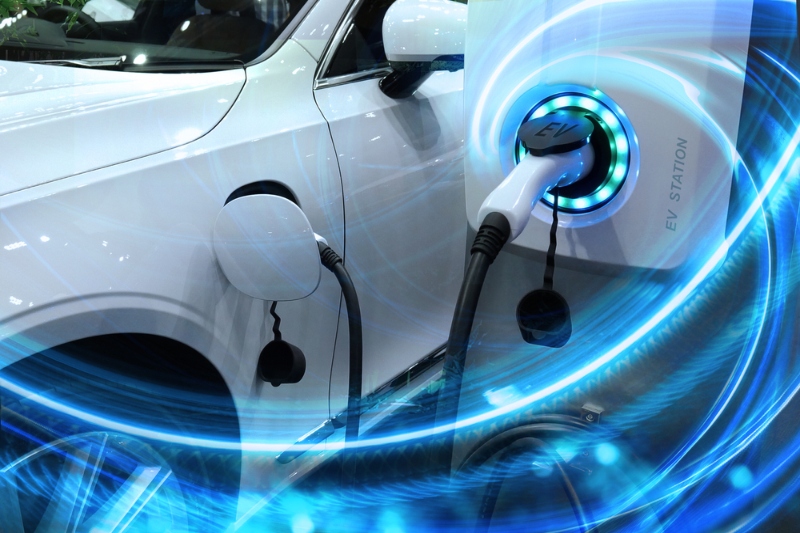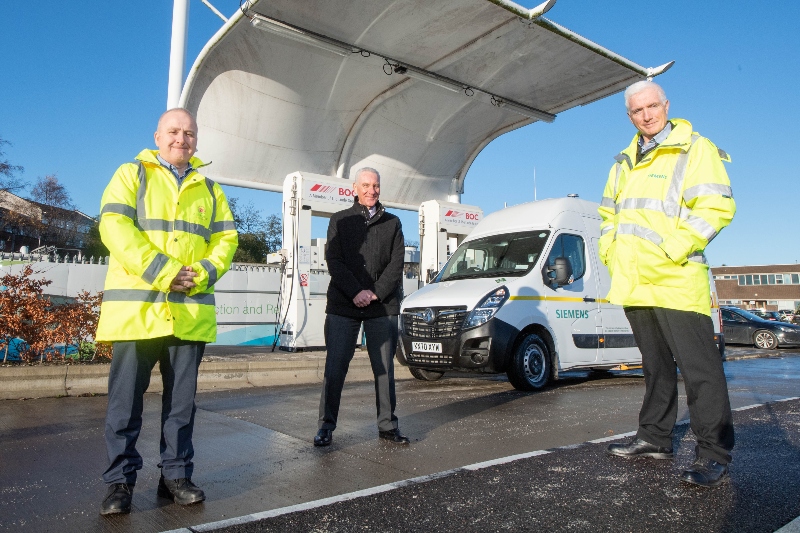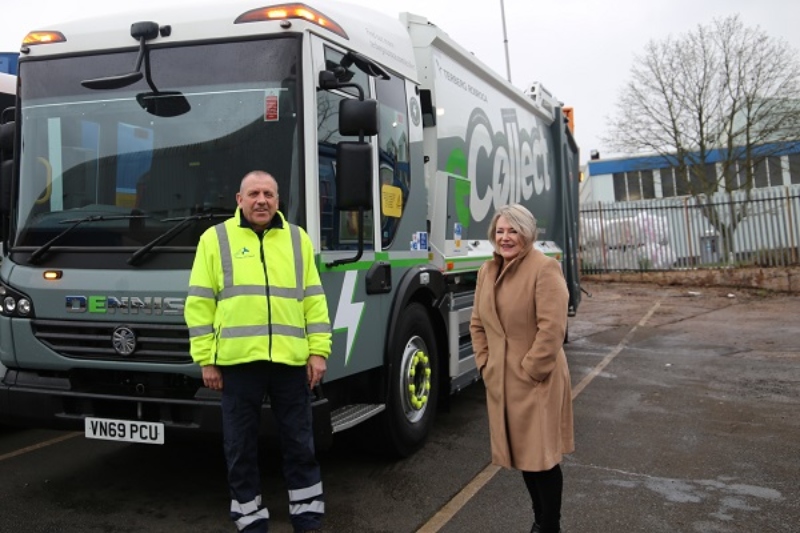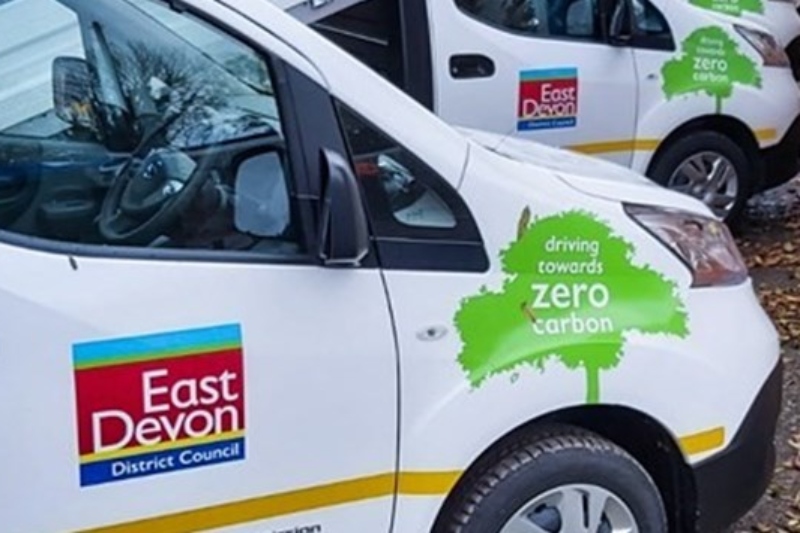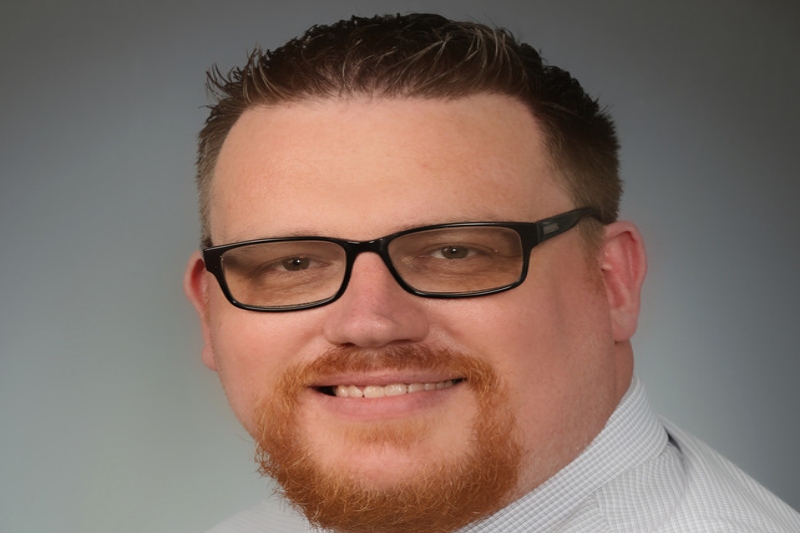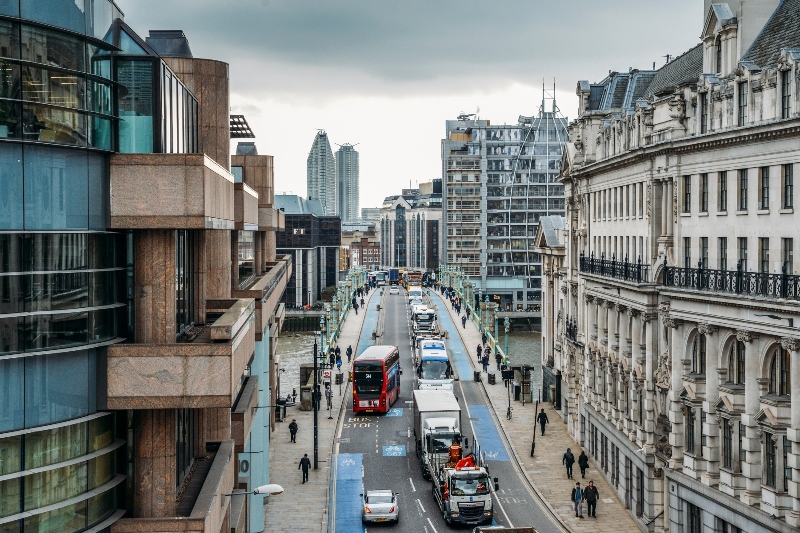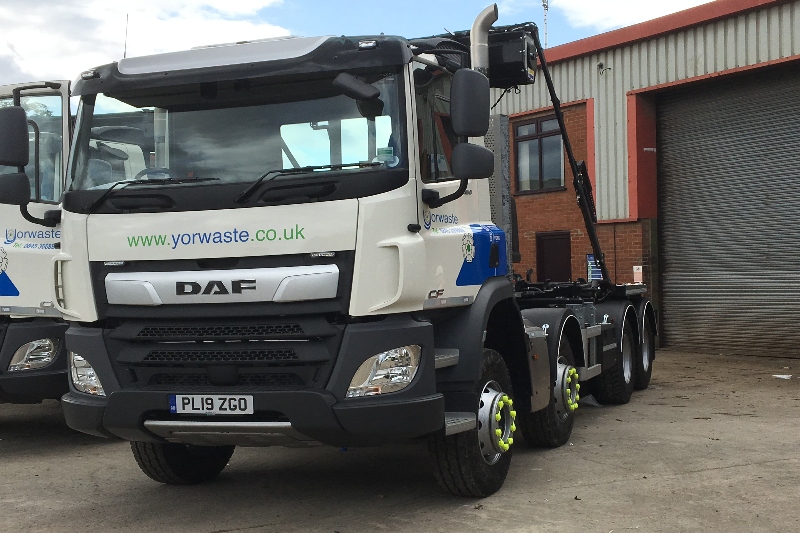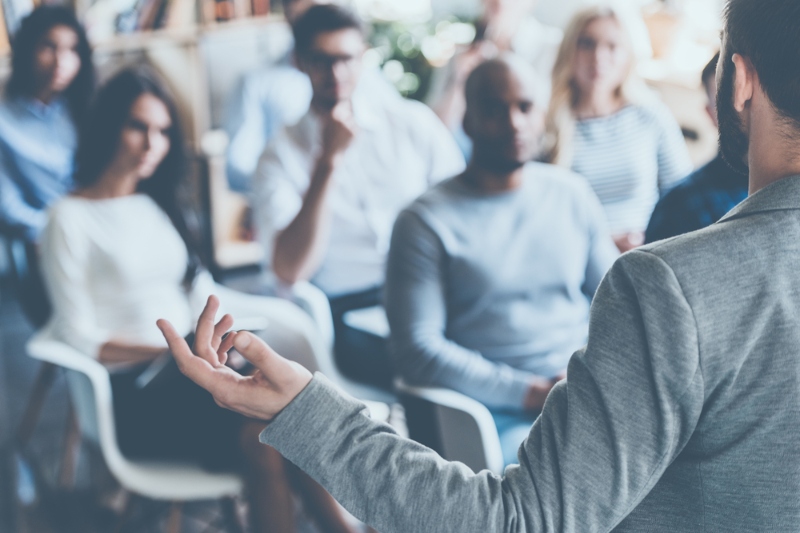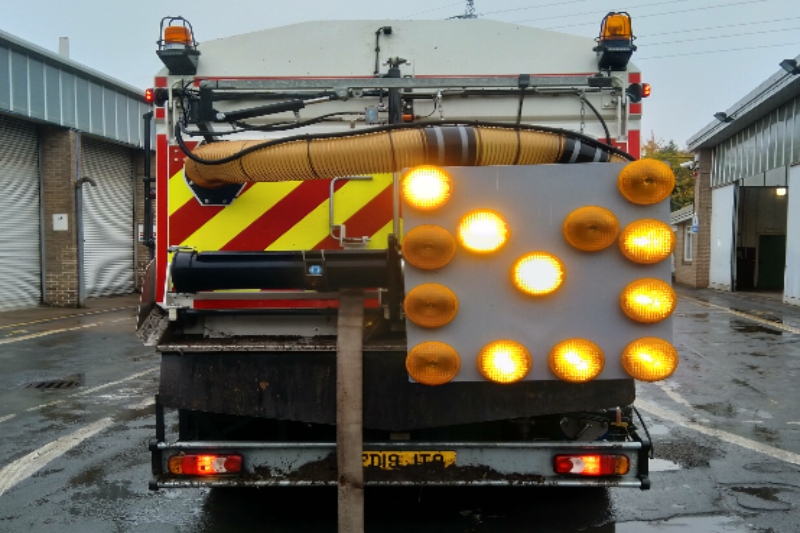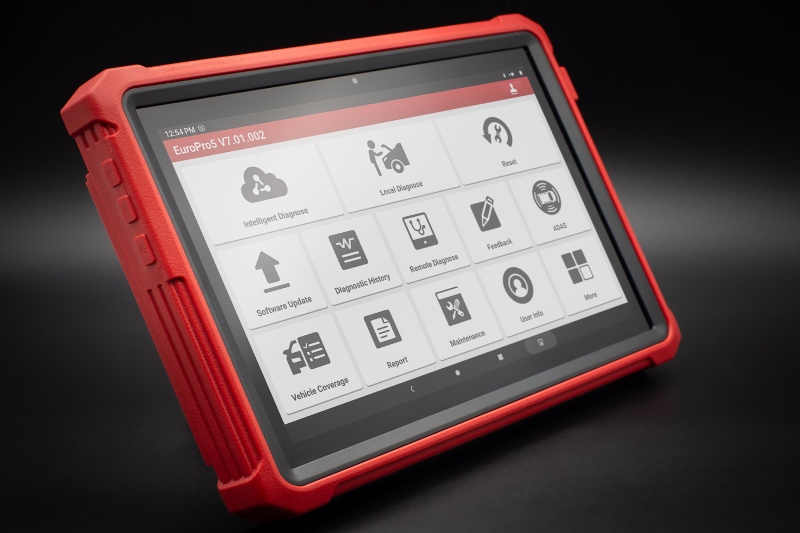 Launch's PRO 5 speeds up diagnosis process
02/12/2020
Technicians can diagnose issues and faults on a wide number of vehicles efficiently and easily, thanks to a new high-end professional diagnostic tool entering the market.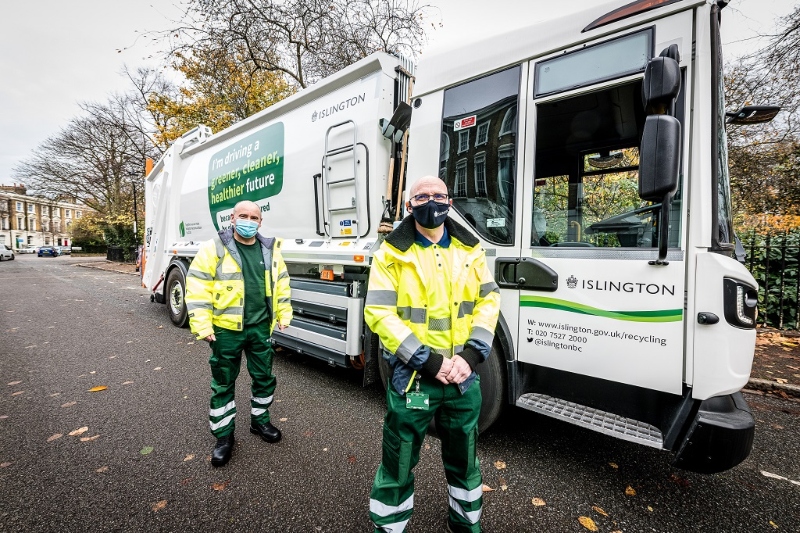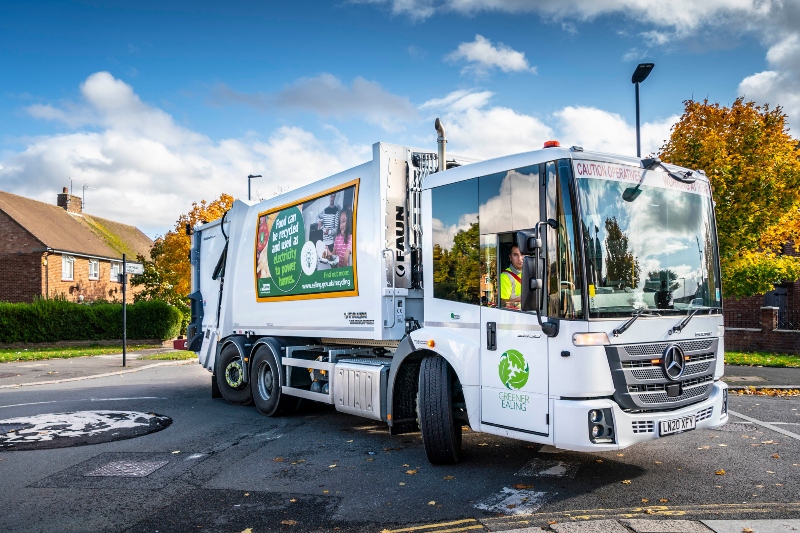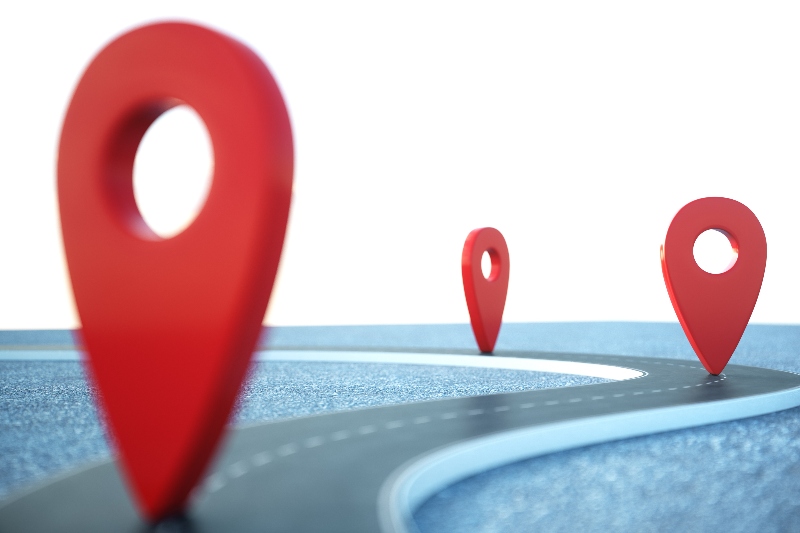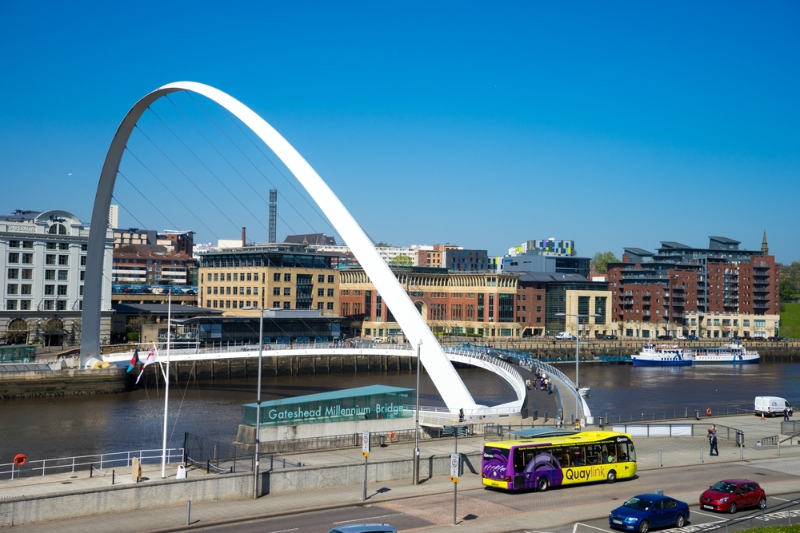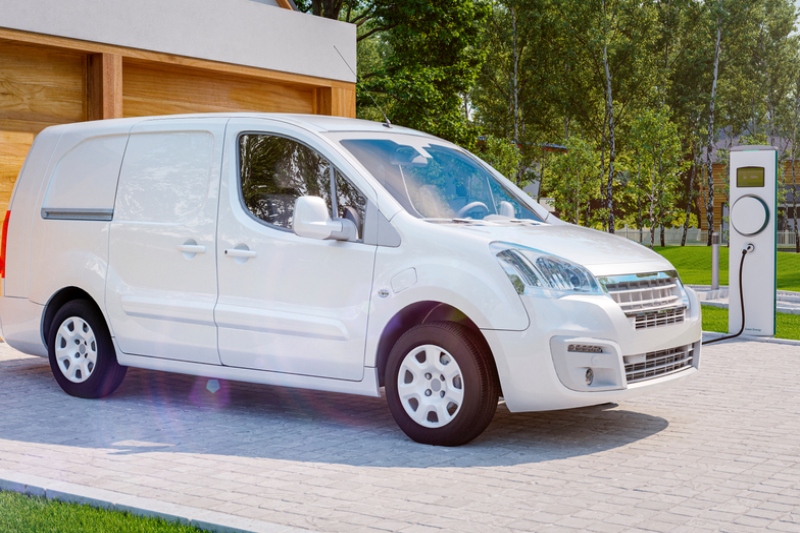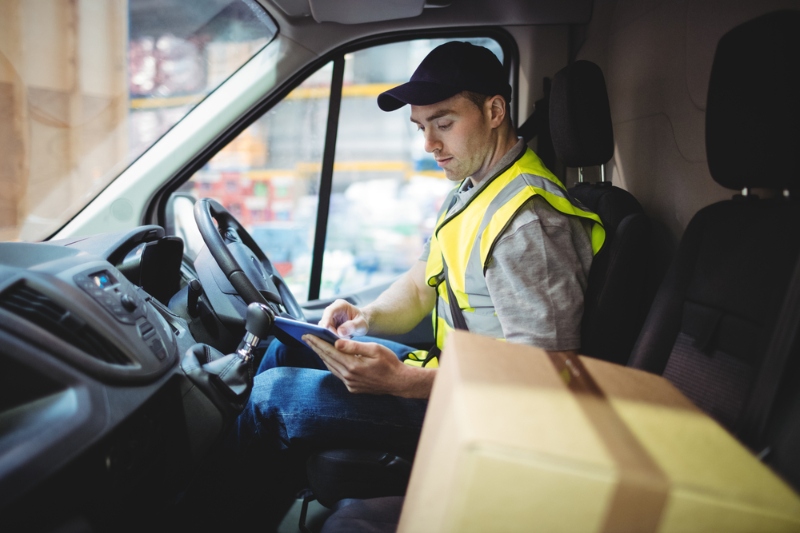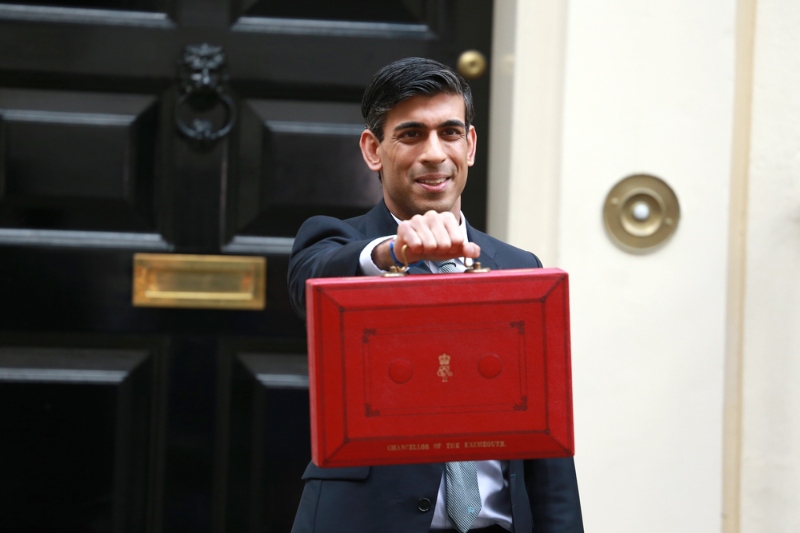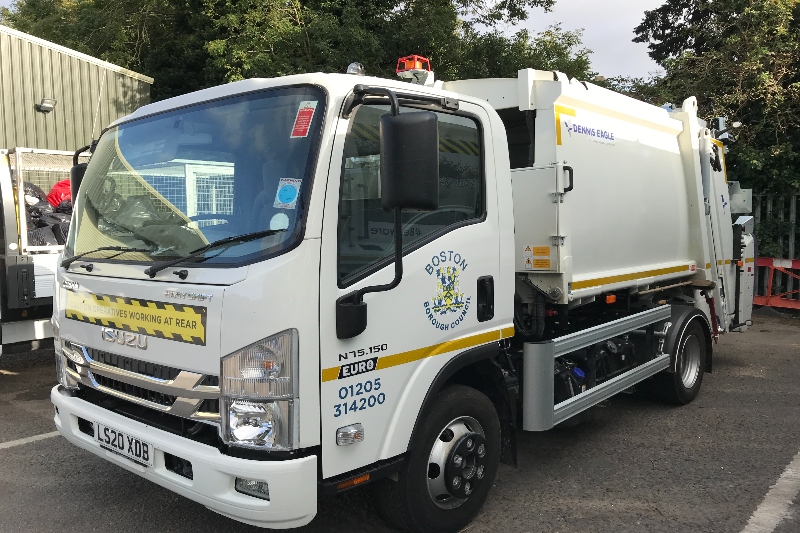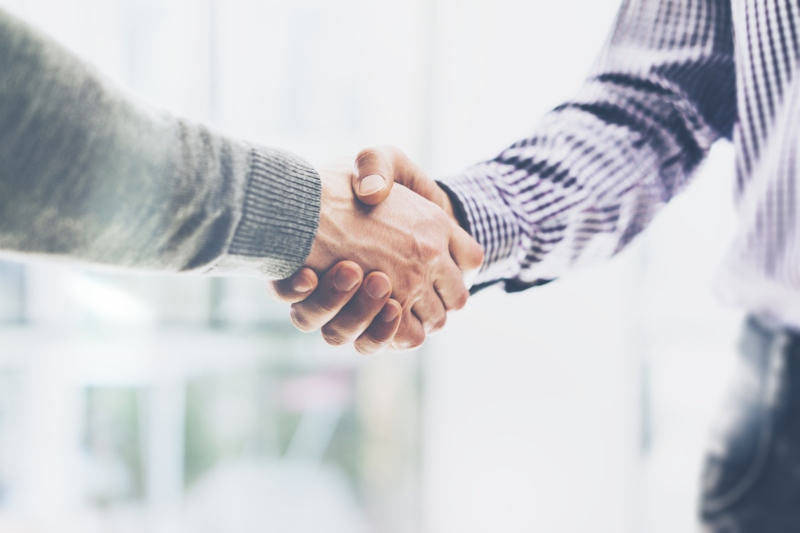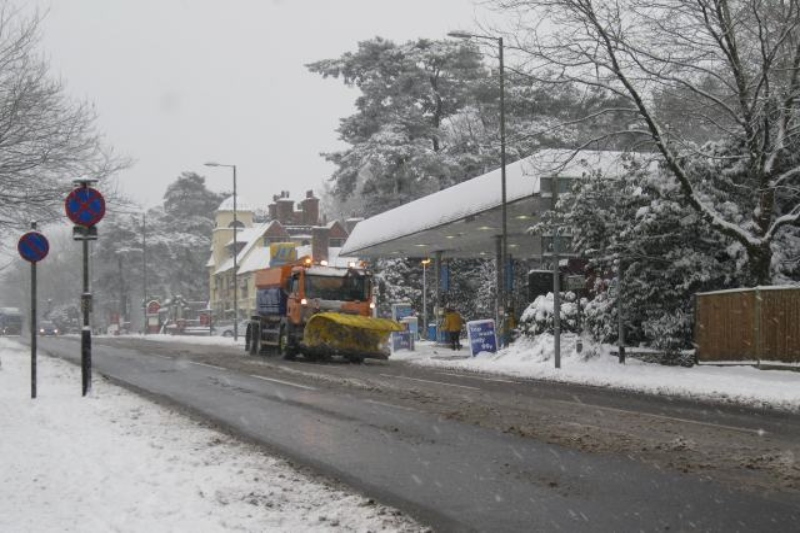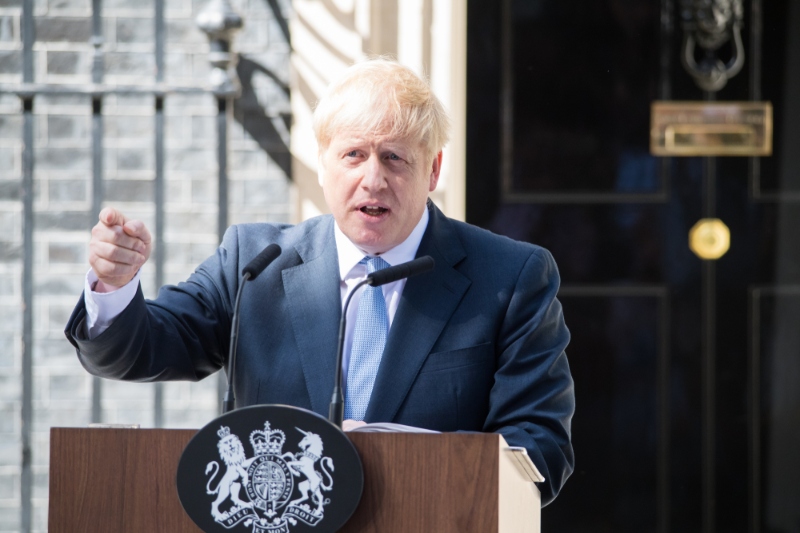 PM outlines 10 point plan for green revolution
18/11/2020
The prime minister has outlined a 10 point plan for a 'green industrial revolution' including bringing forward a ban on the sale of new petrol and diesel cars and vans to 2030.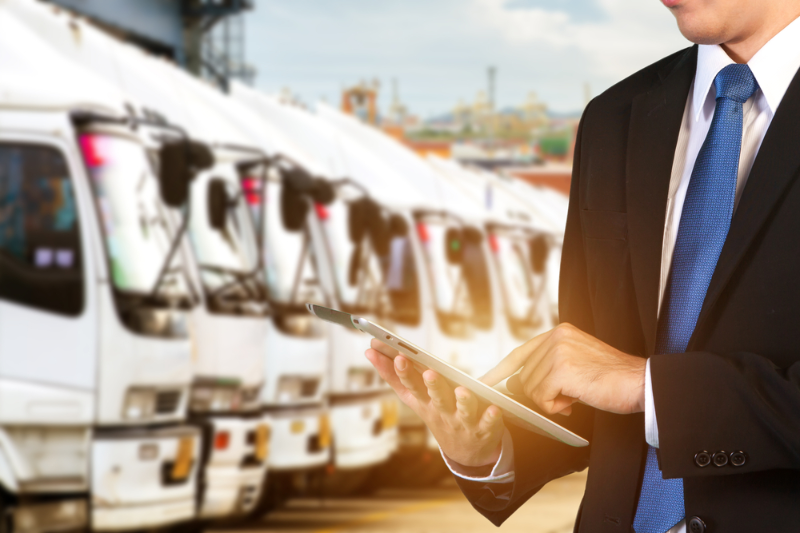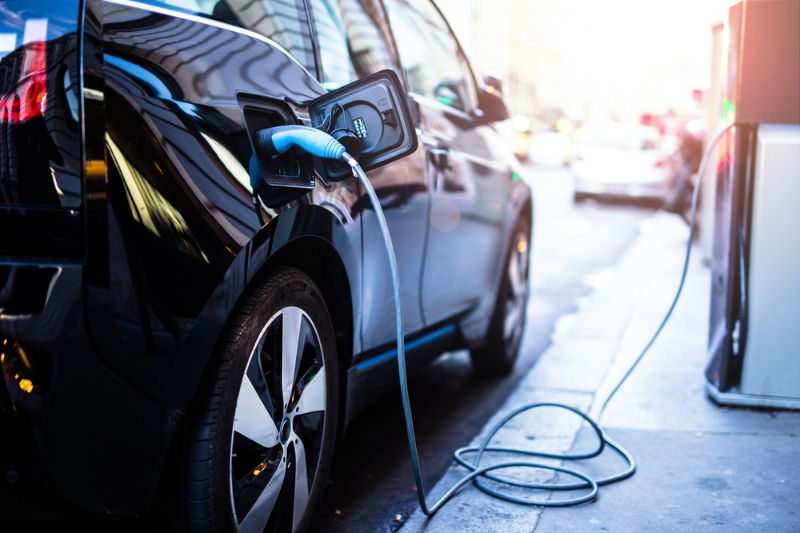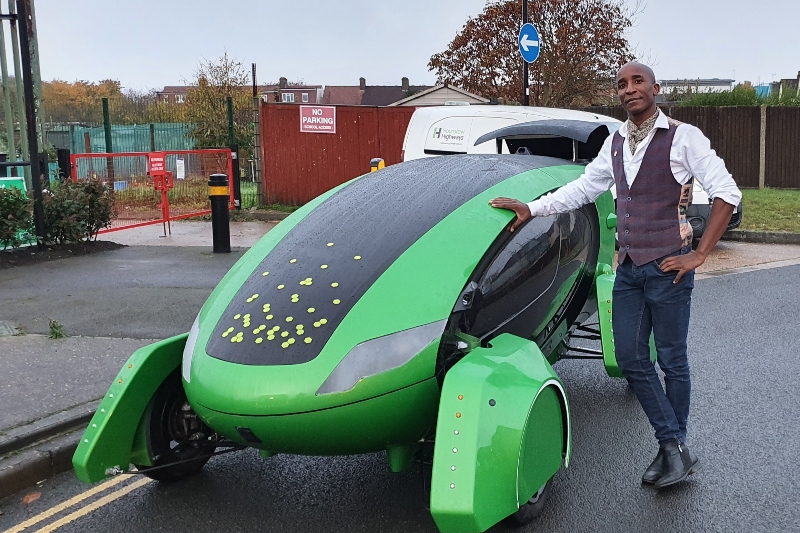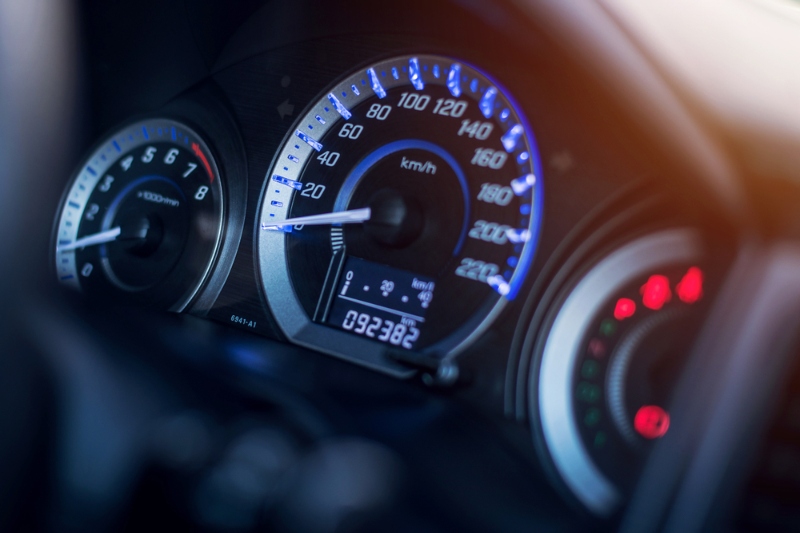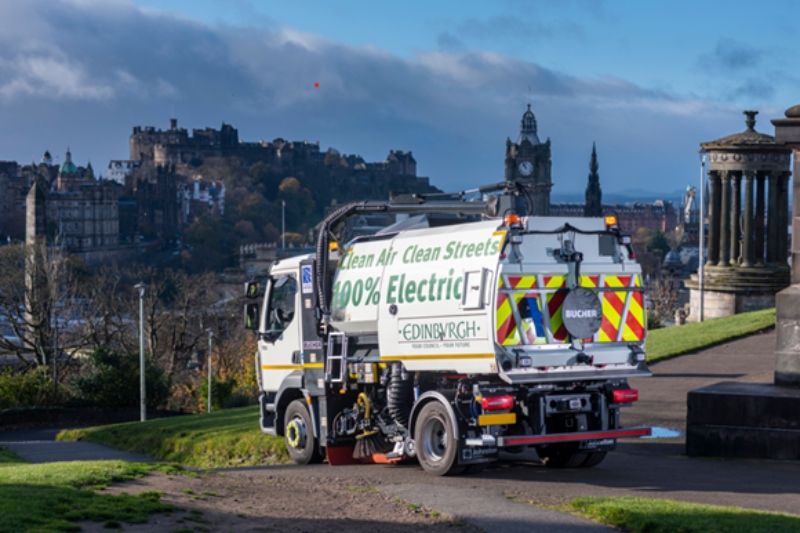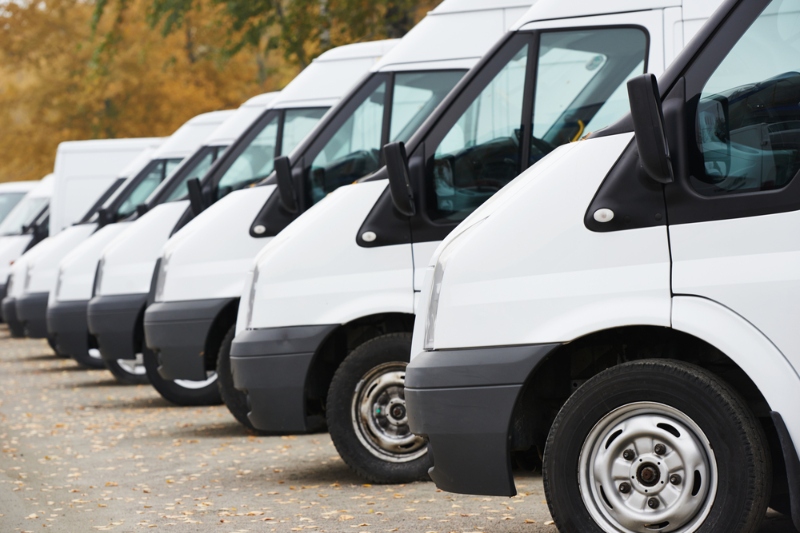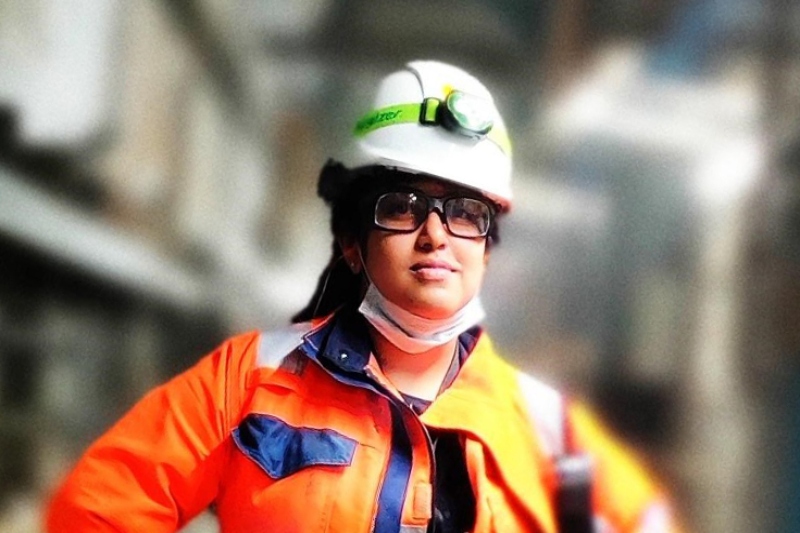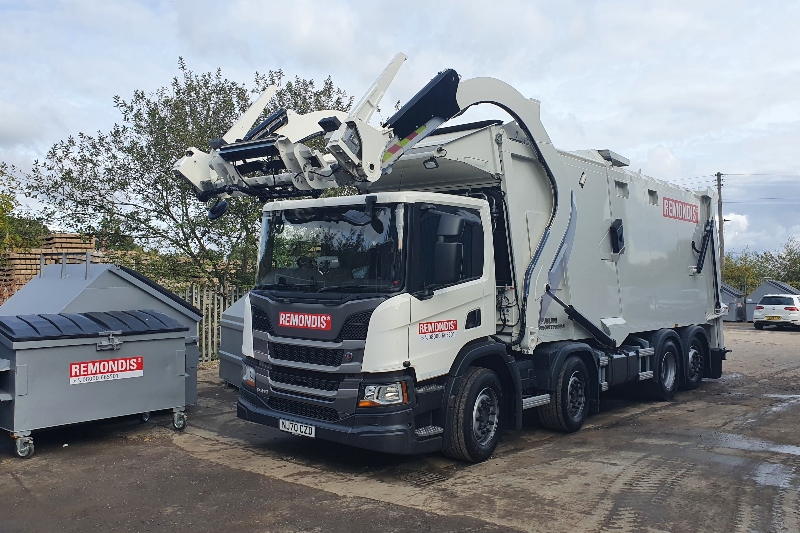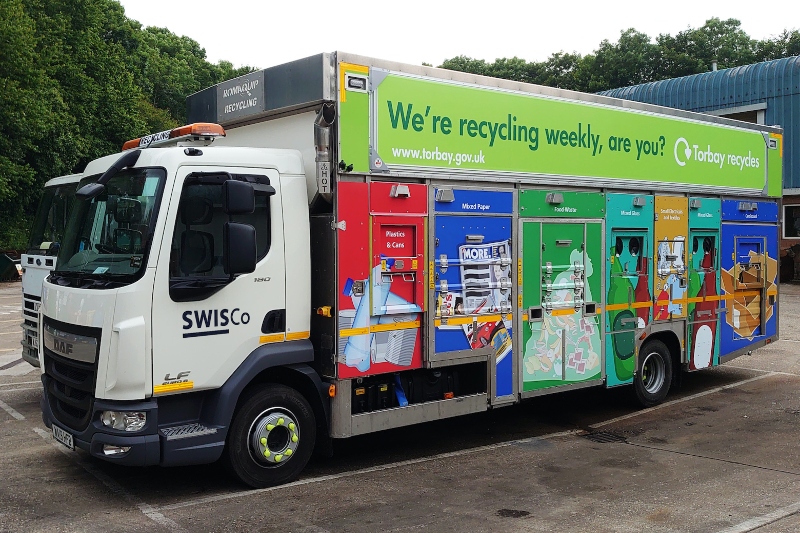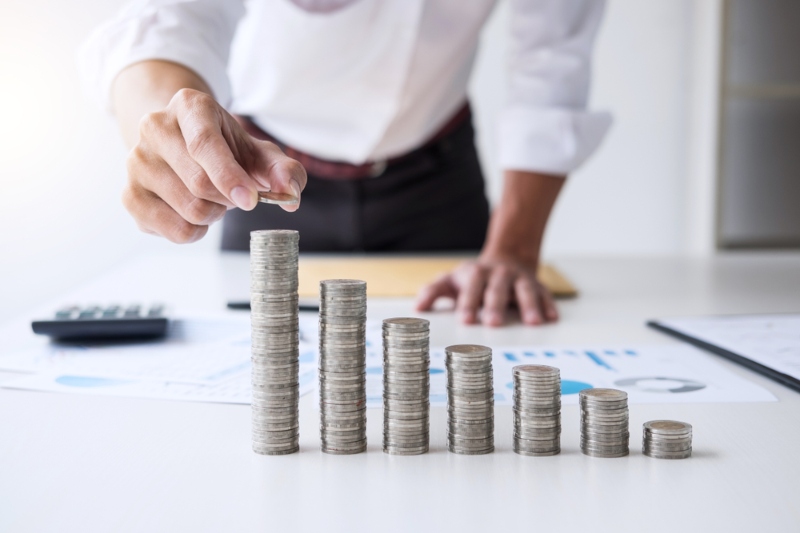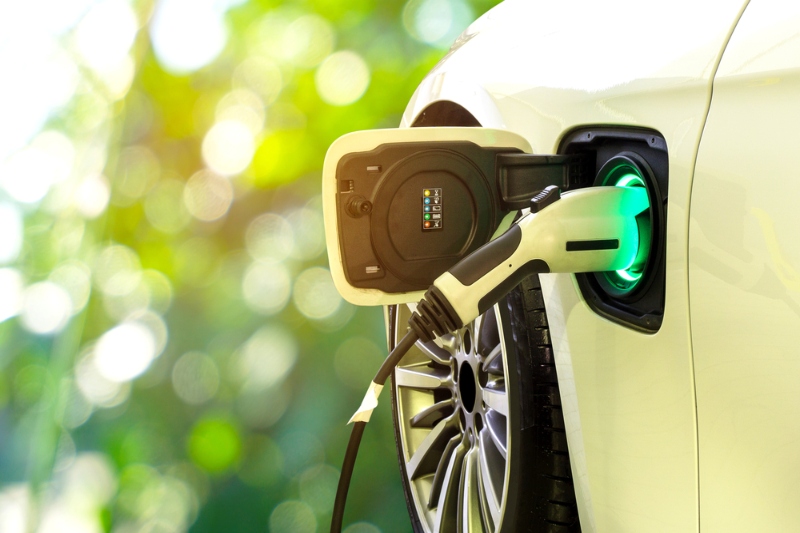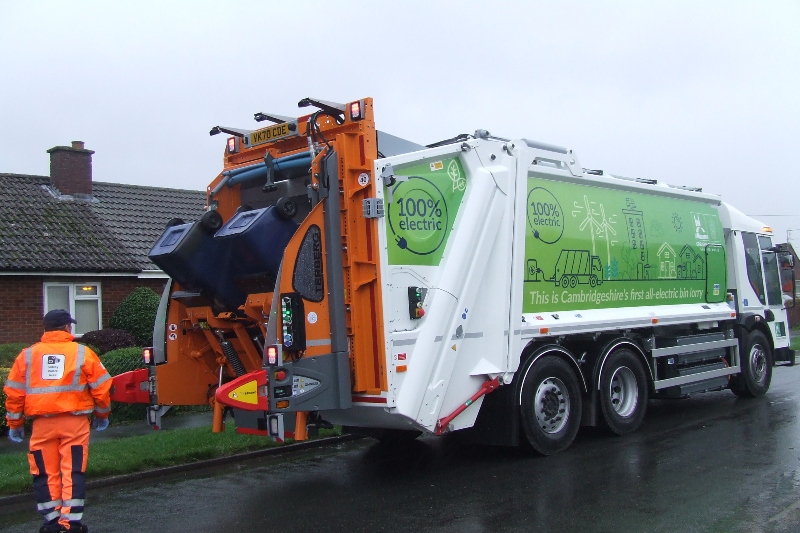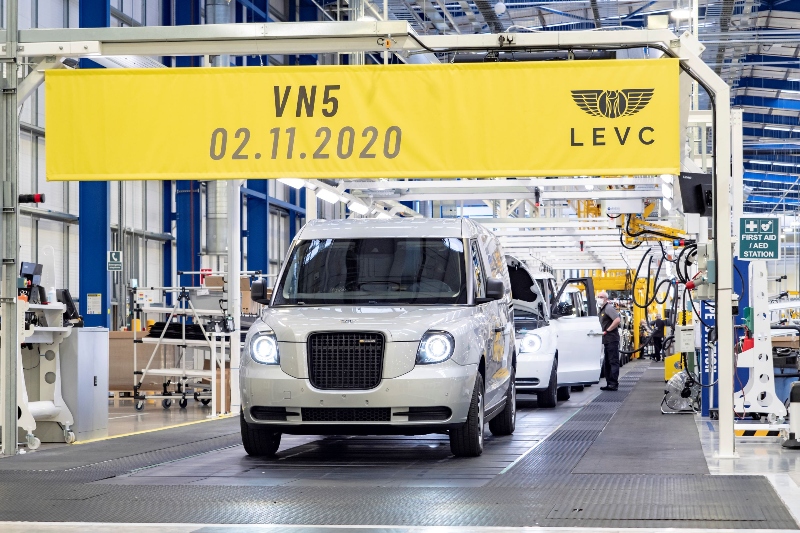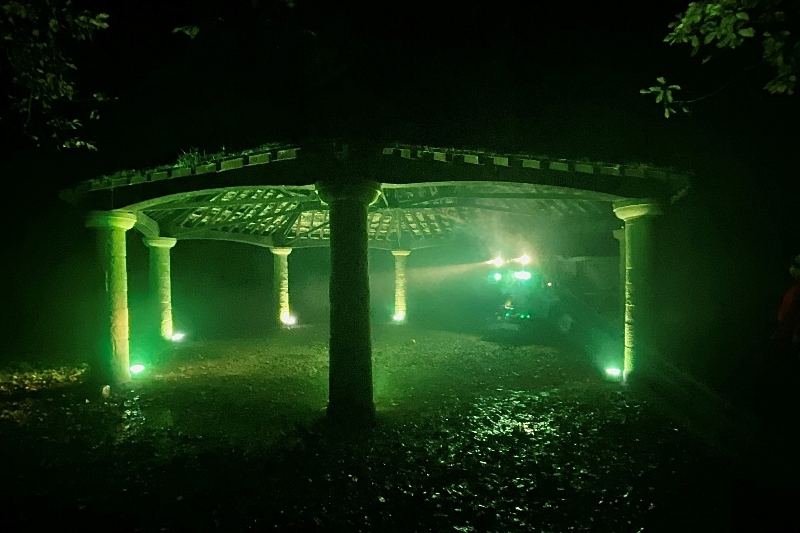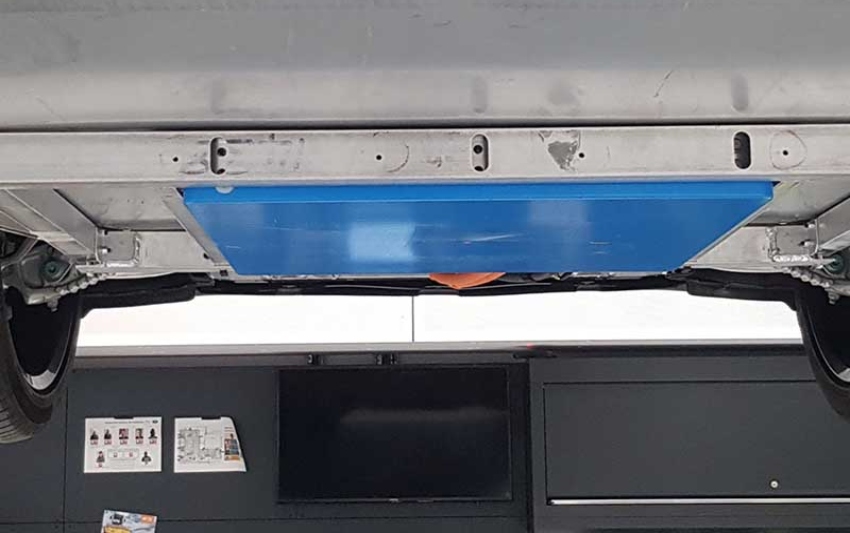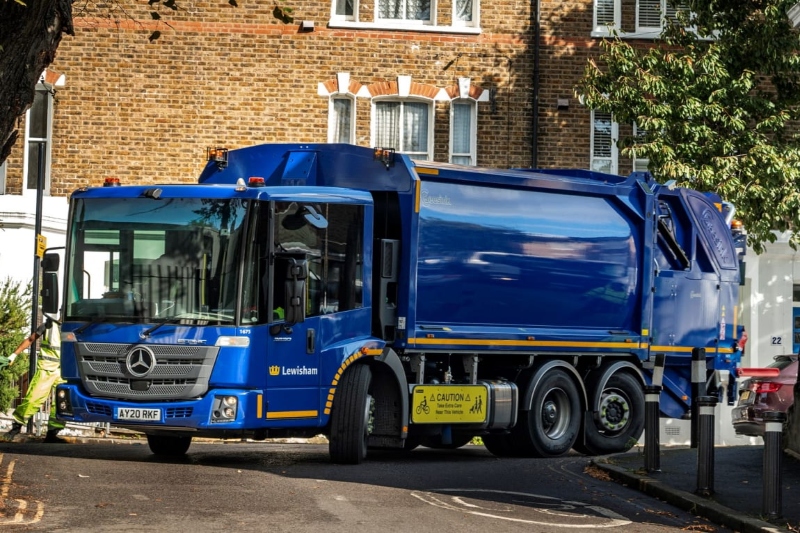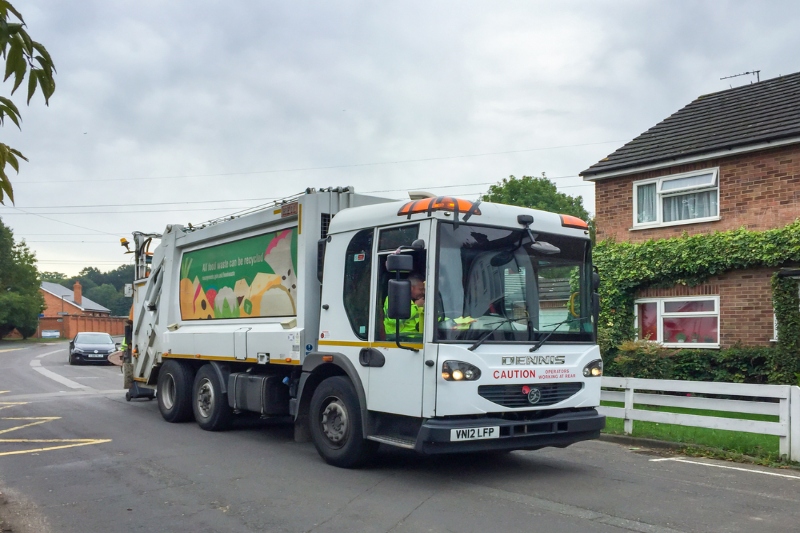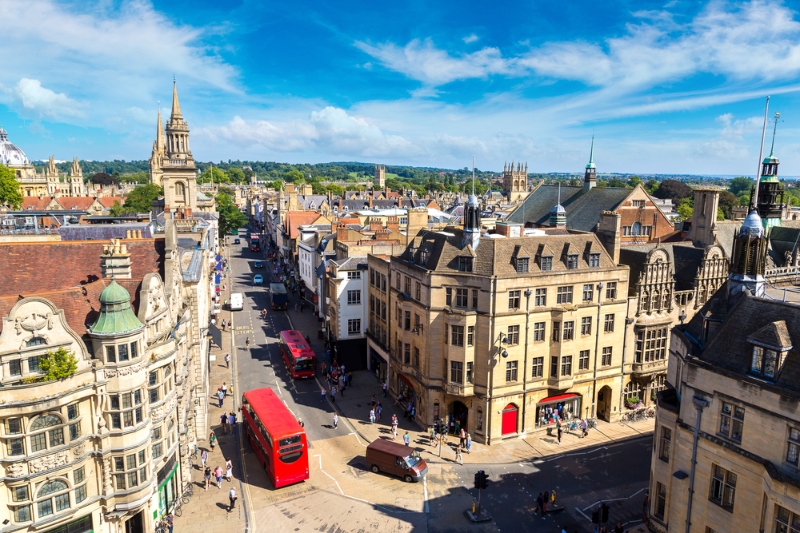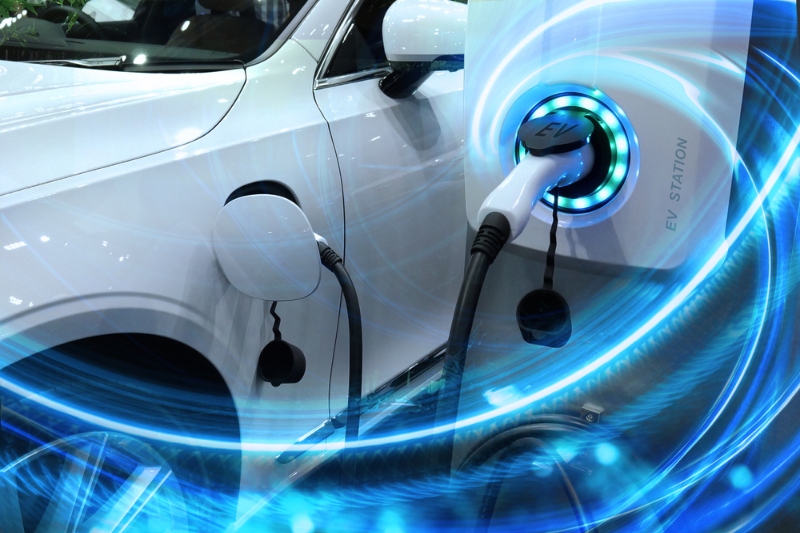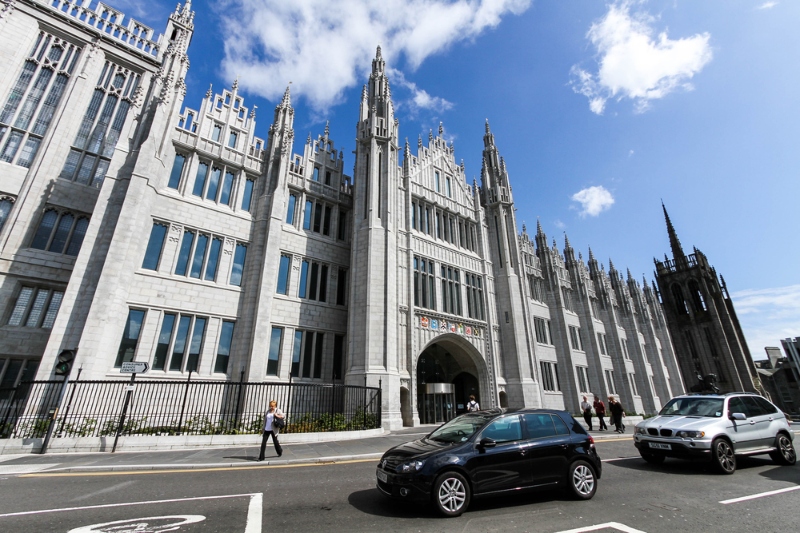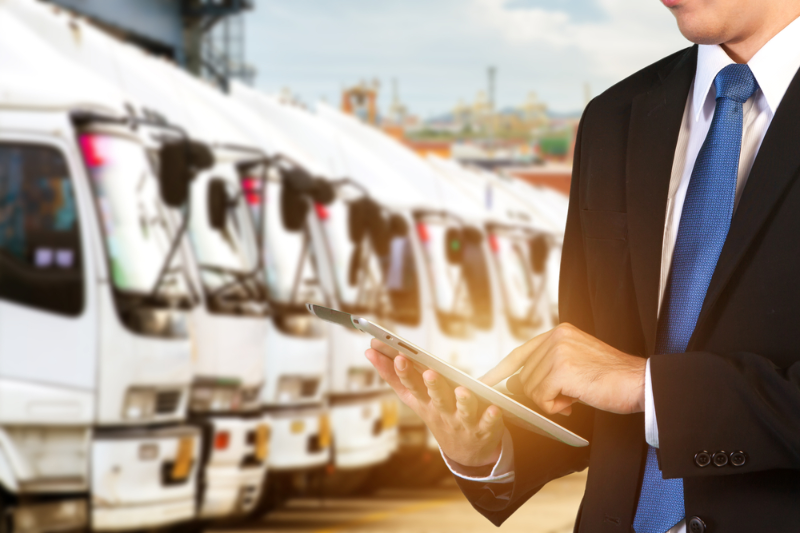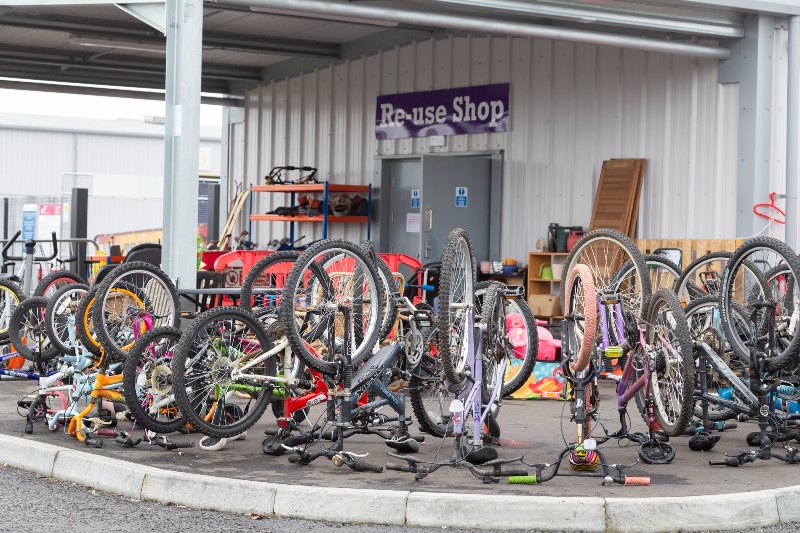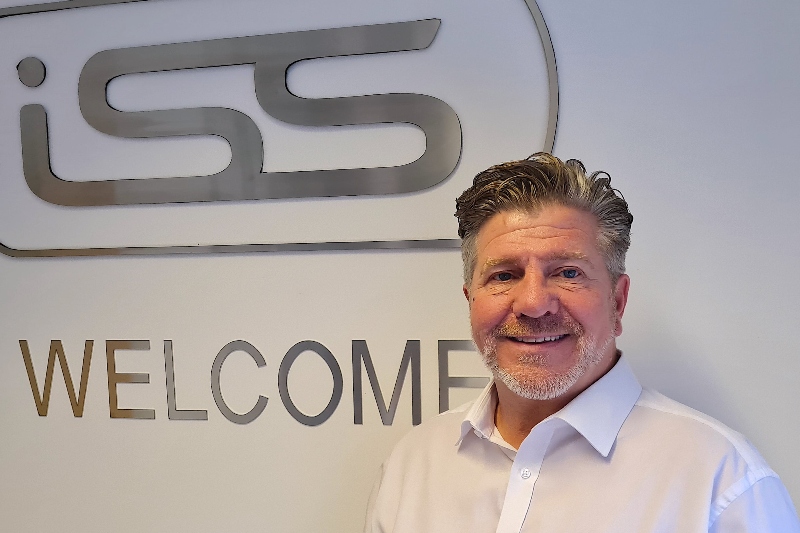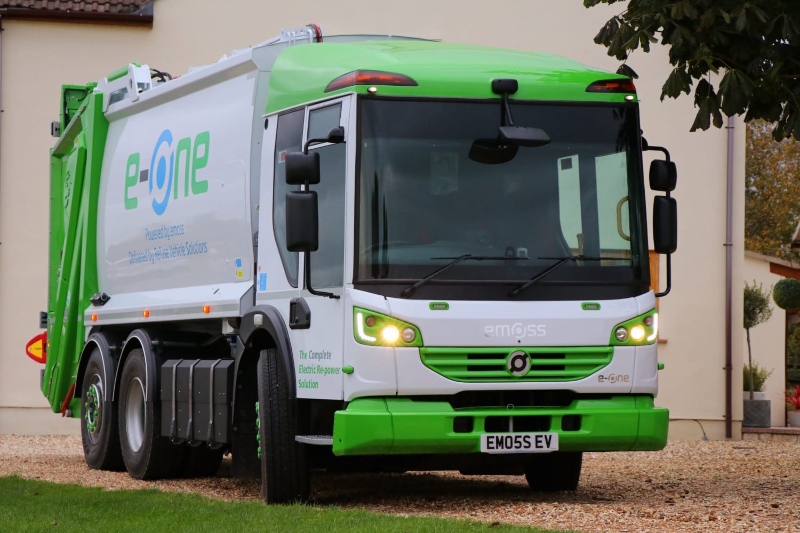 e-One electric refuse vehicle sells out on day one
15/10/2020
Refuse Vehicle Solutions Ltd (RVS) has sold the first e-One converted electric refuse truck and has been inundated with orders since launching its new electric repowering solution at a special two-day event this month.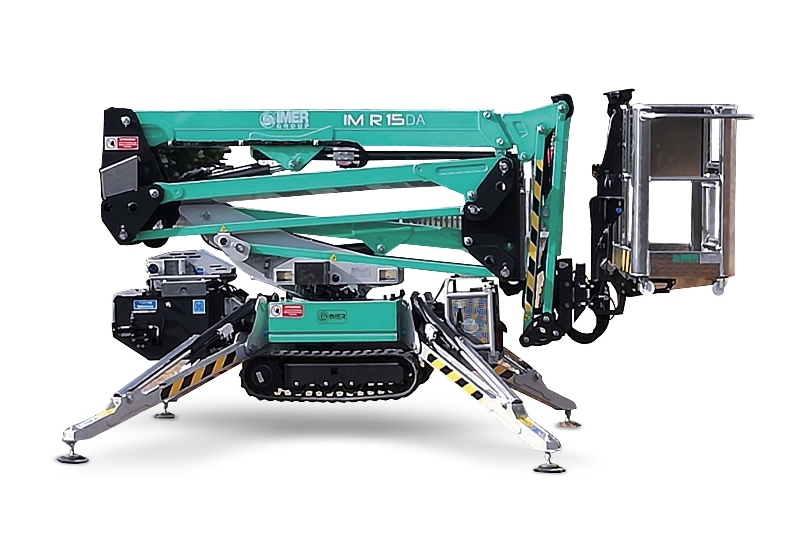 IMER Access launch new tracked boom
13/10/2020
IMER Access, Italy-based manufacturer of tracked booms and specialist high quality scissor lifts, have launched an all new addition to their IM-R 'spider' range.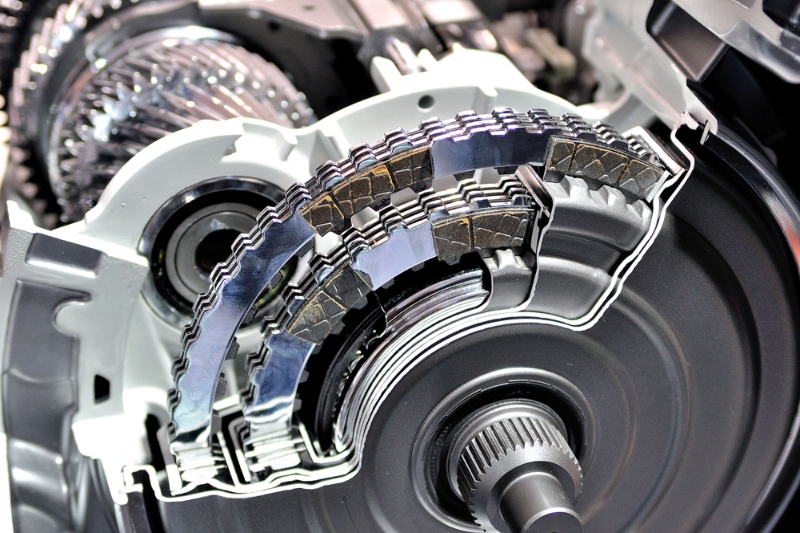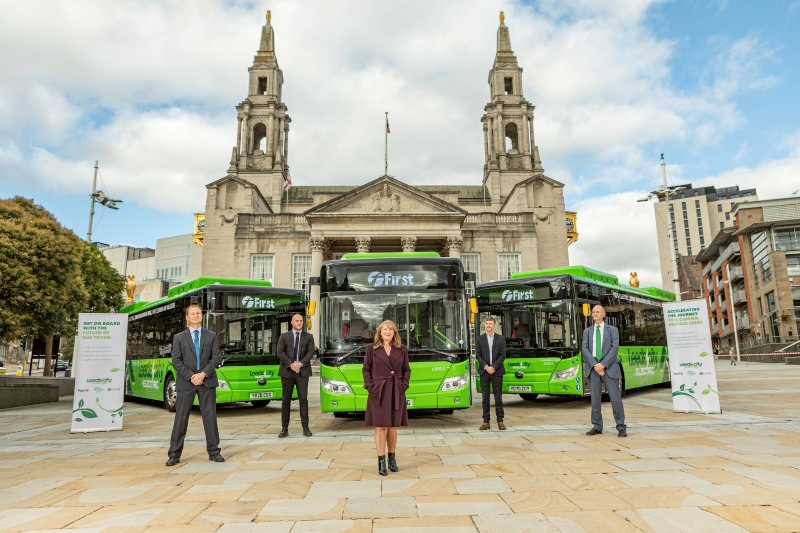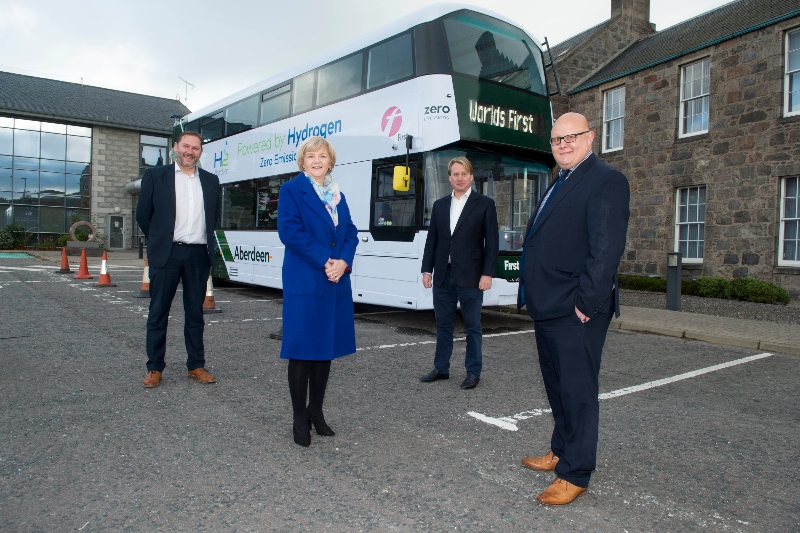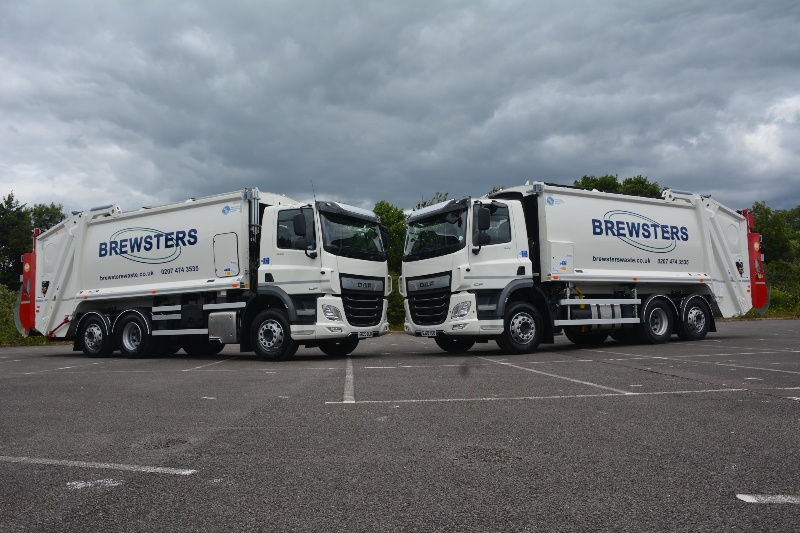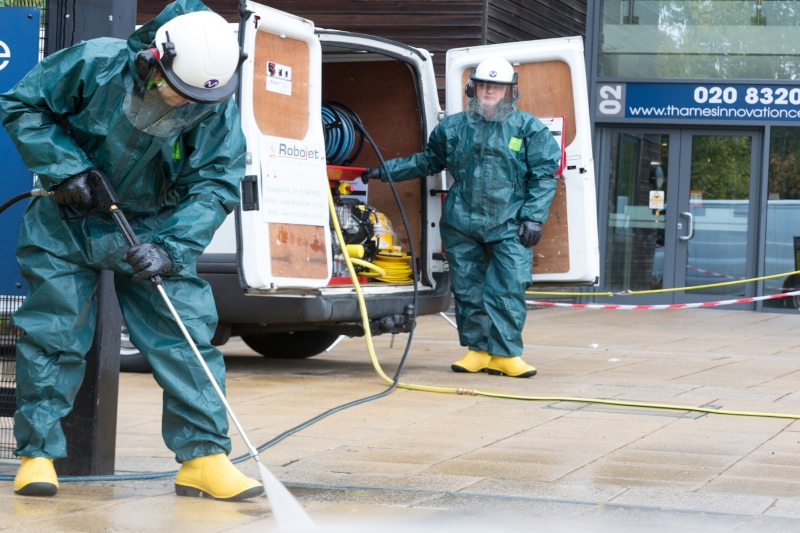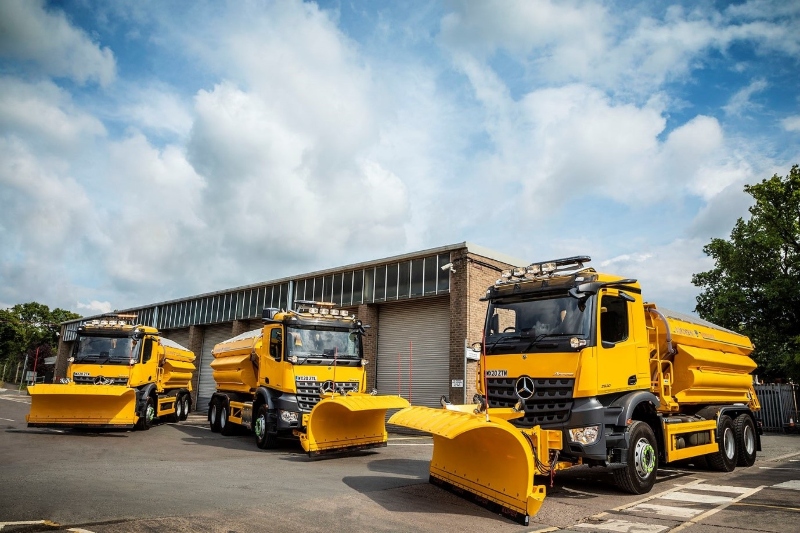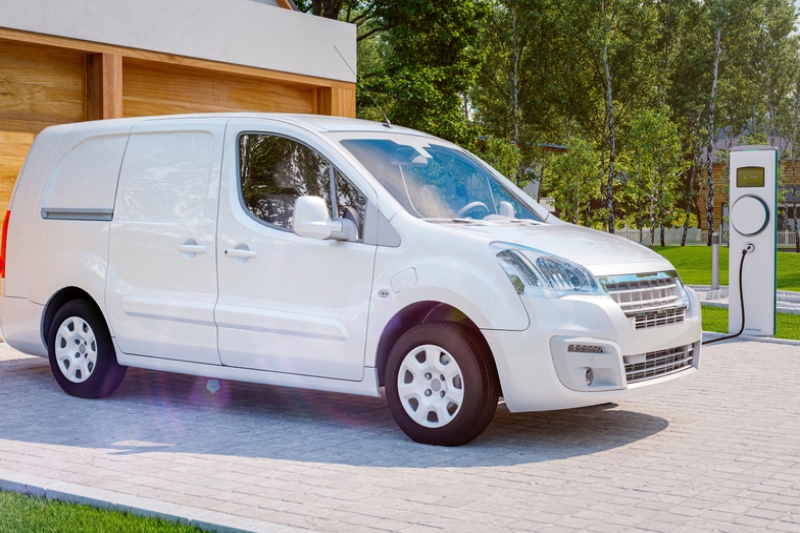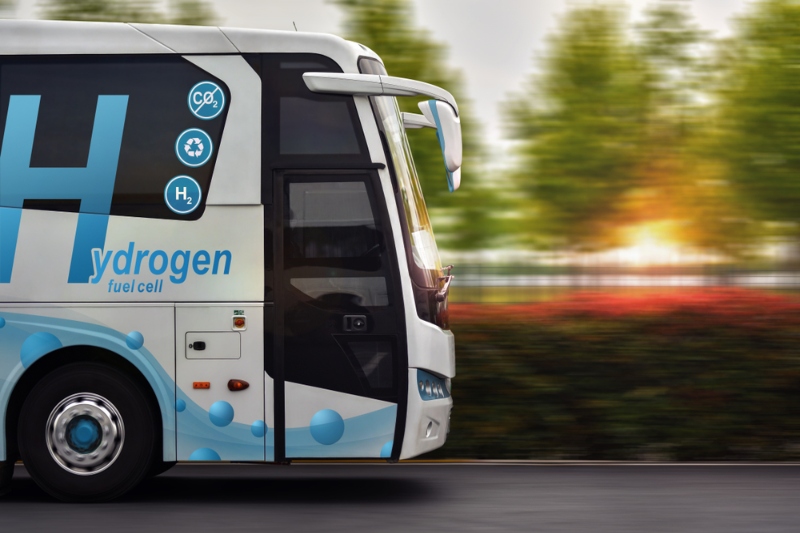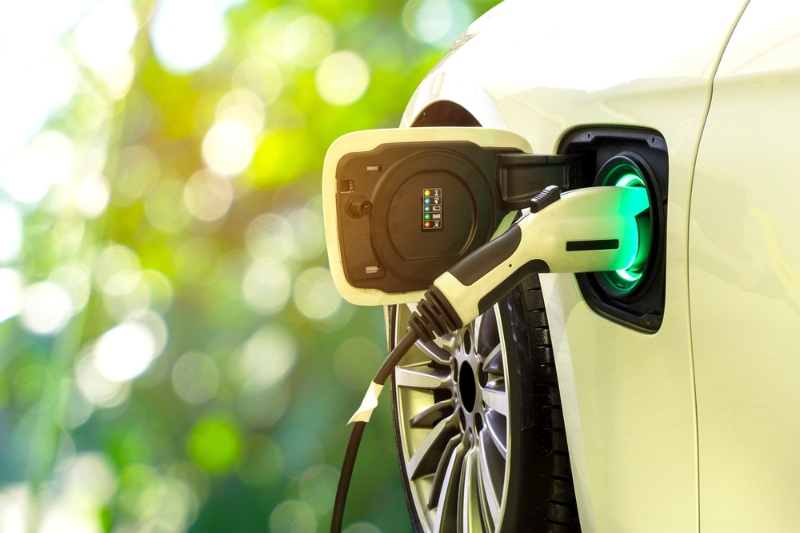 TMC launches service to support EV deployment
05/10/2020
TMC have launched TMC-e, a data-led service that takes the uncertainty out of going electric and provides tools to help businesses successfully deploy and manage electric vehicles.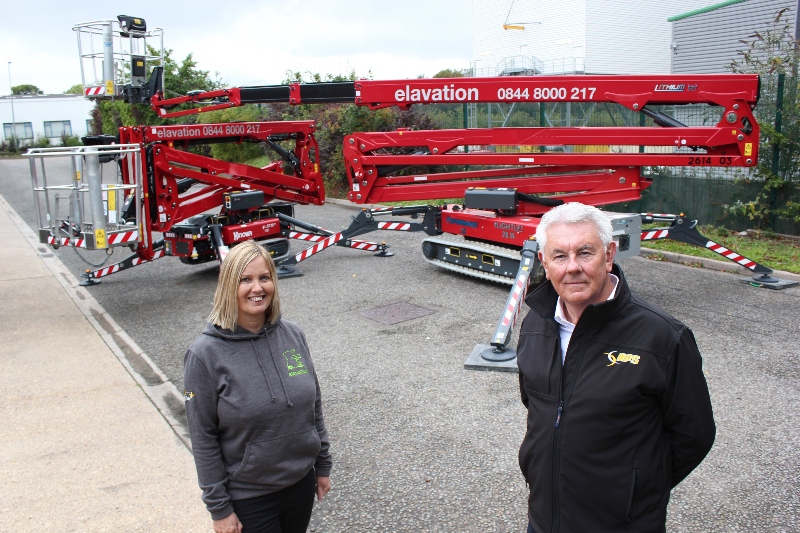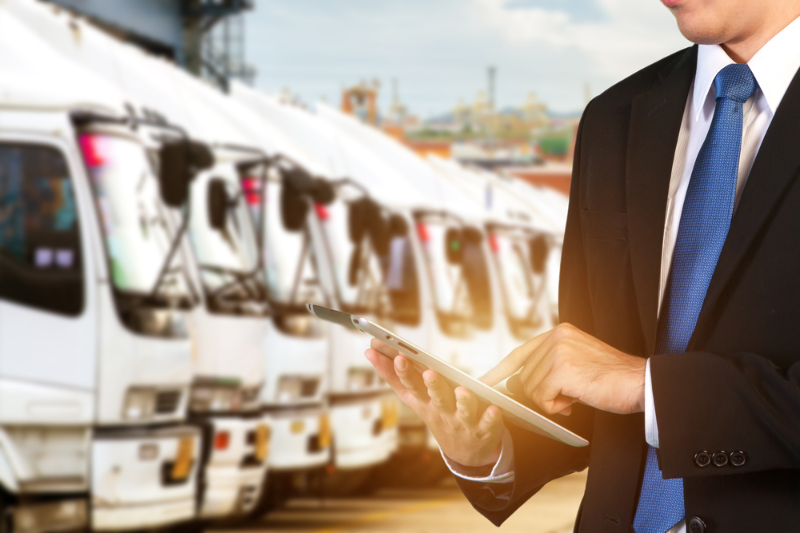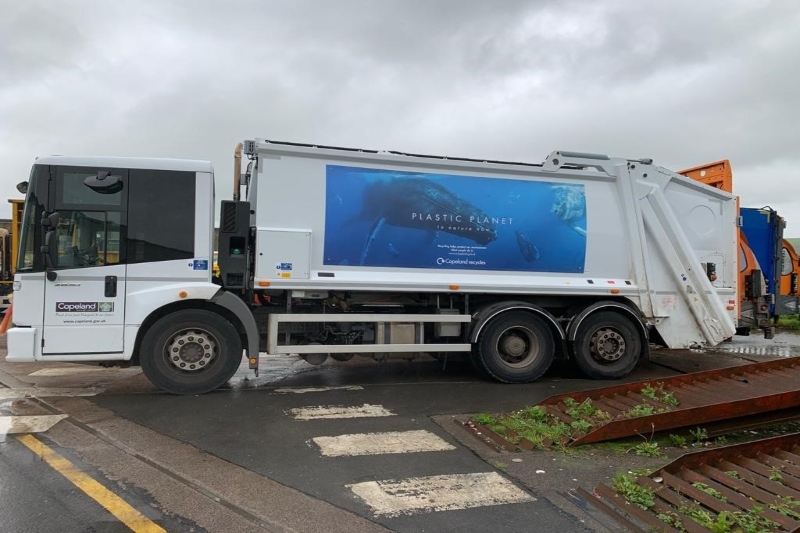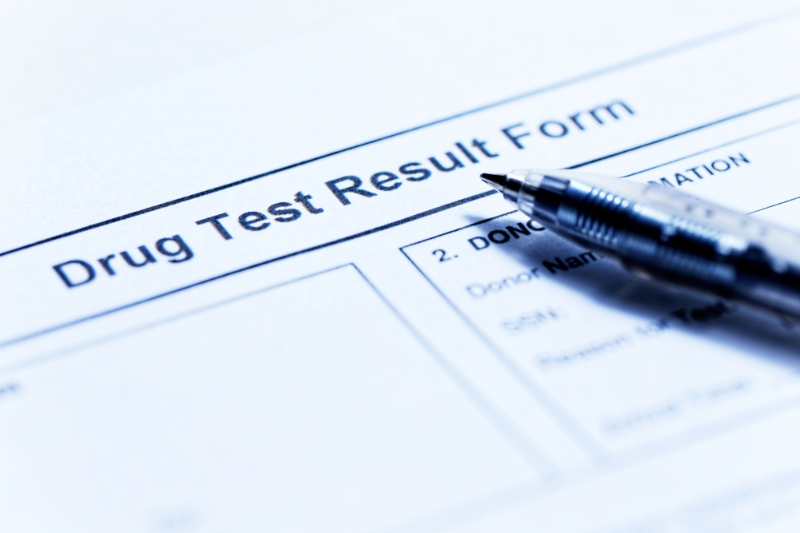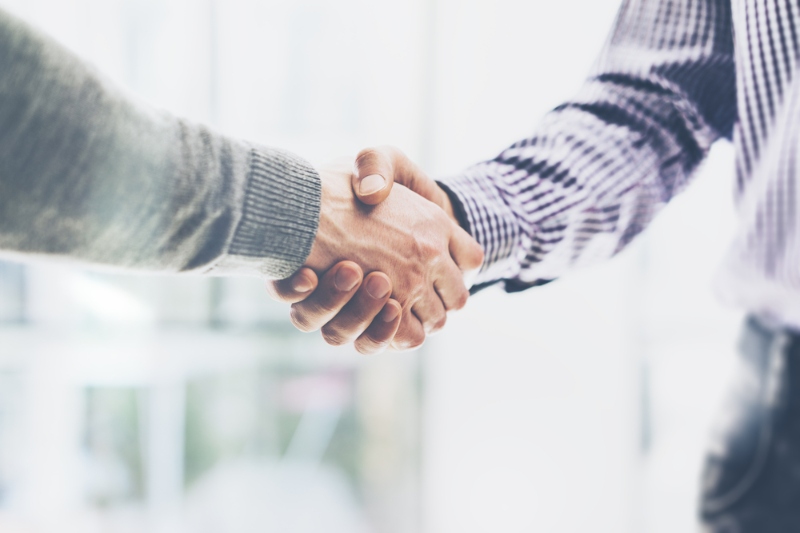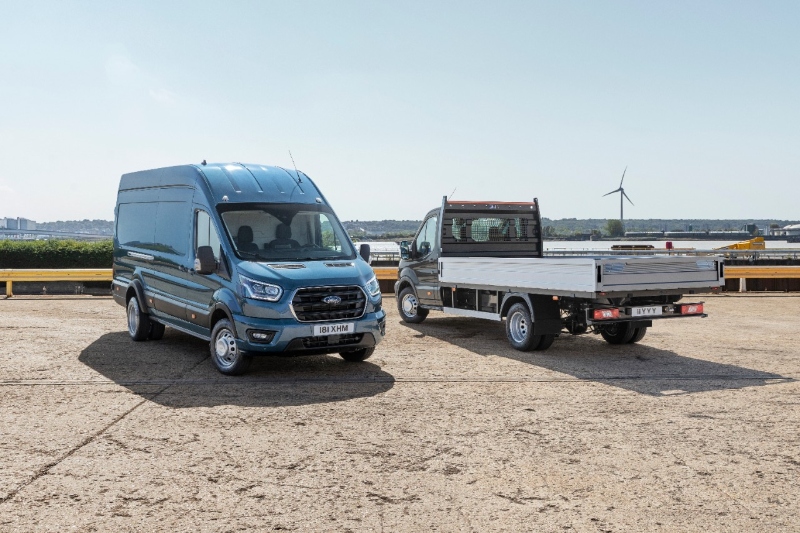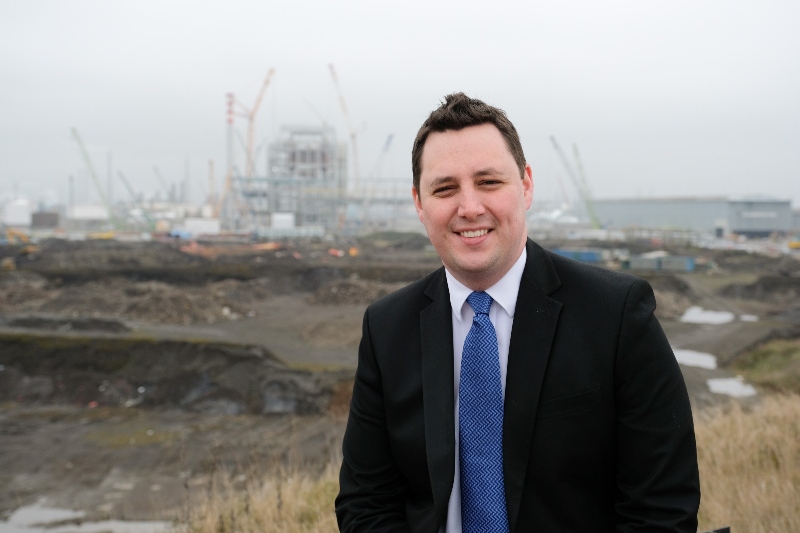 Khan announces new scrappage scheme
29/09/2020
A new scrappage scheme targeting some of the most polluting vehicles has been launched in London in advance of the tighter Low Emission Zone (LEZ) standards.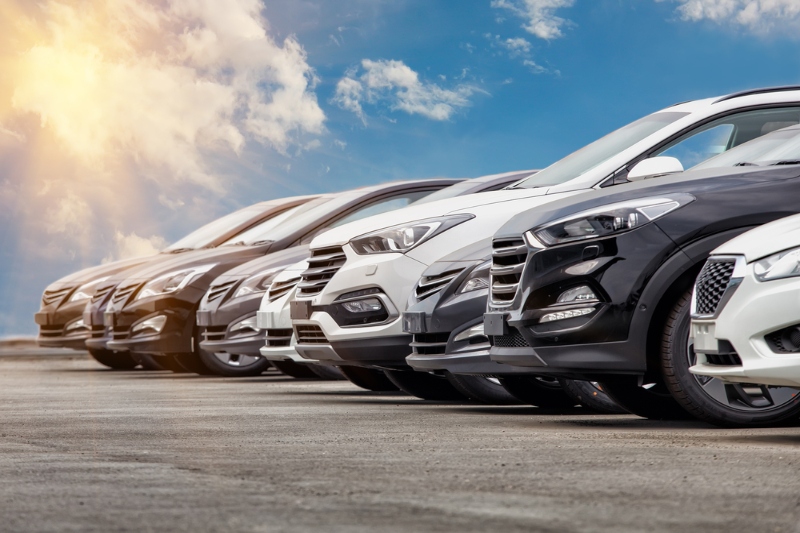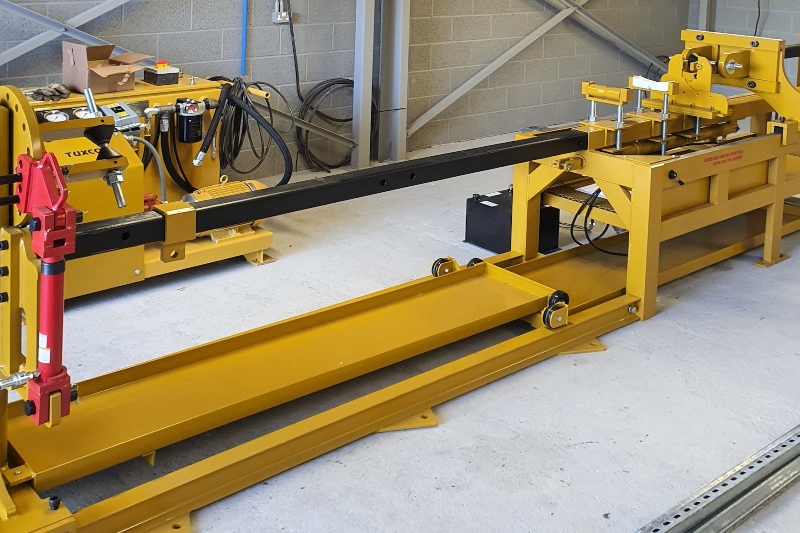 Rambo & friends help RVS improve workshop efficiency
28/09/2020
Following extensive expansion of its premises during the past two years, Refuse Vehicle Solutions has invested in brand-new heavy-duty equipment to carry out a range of specialist vehicle repairs and inspections in-house.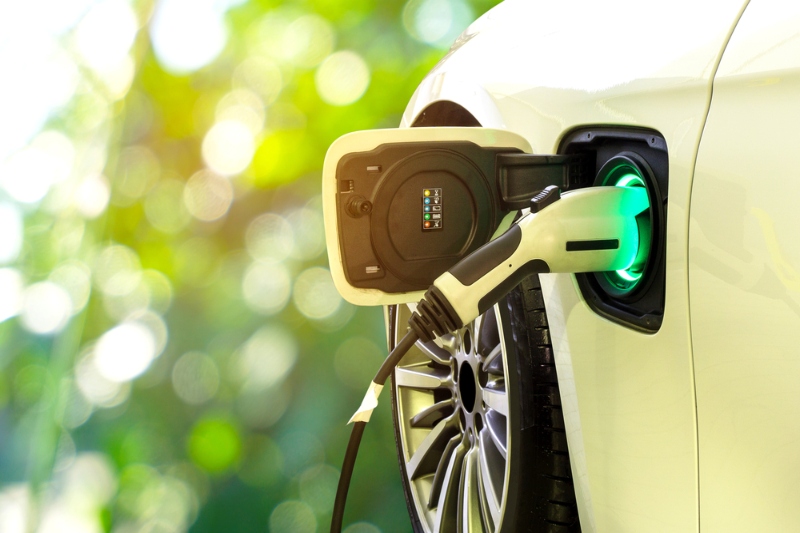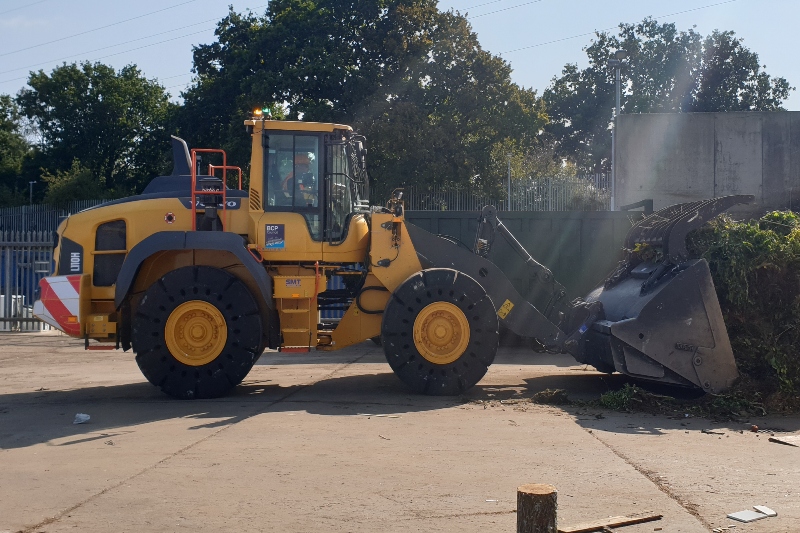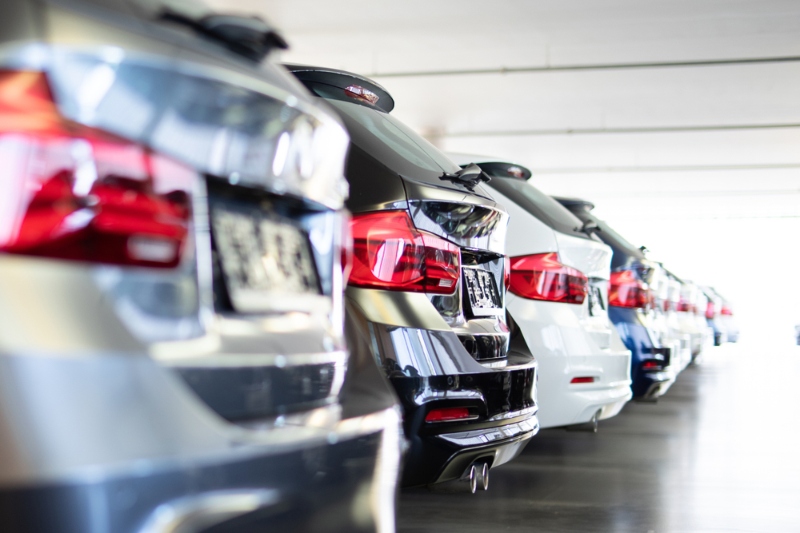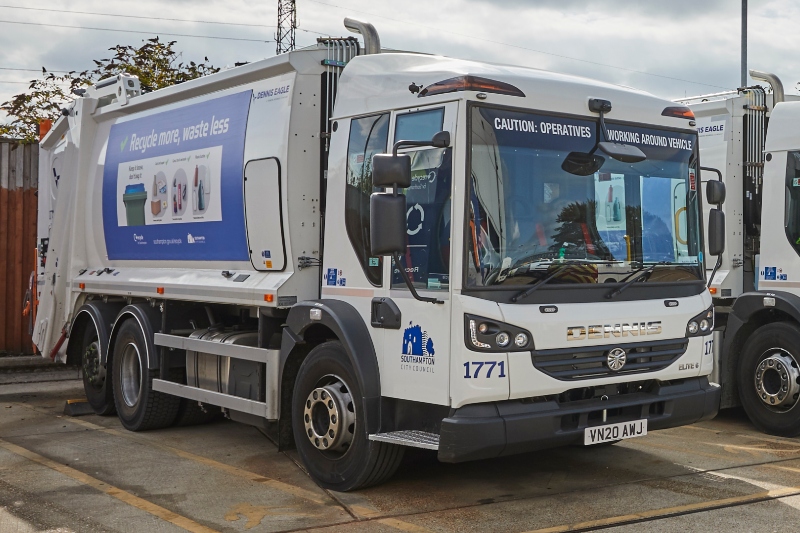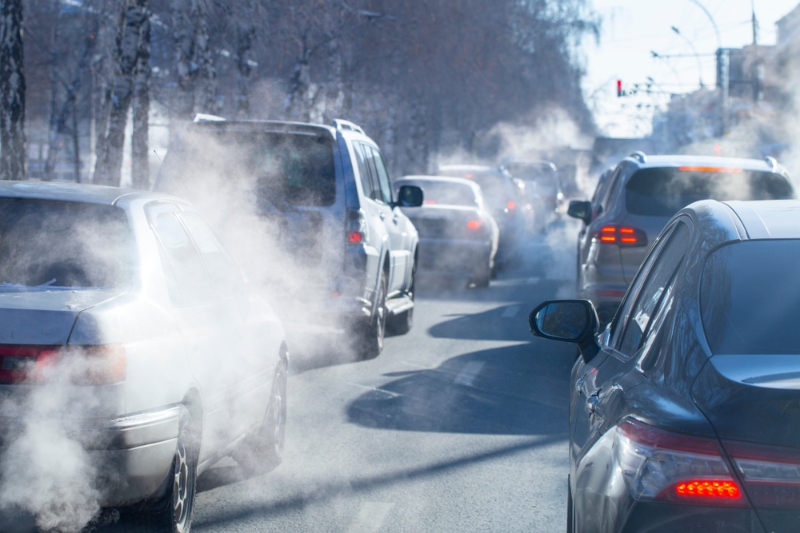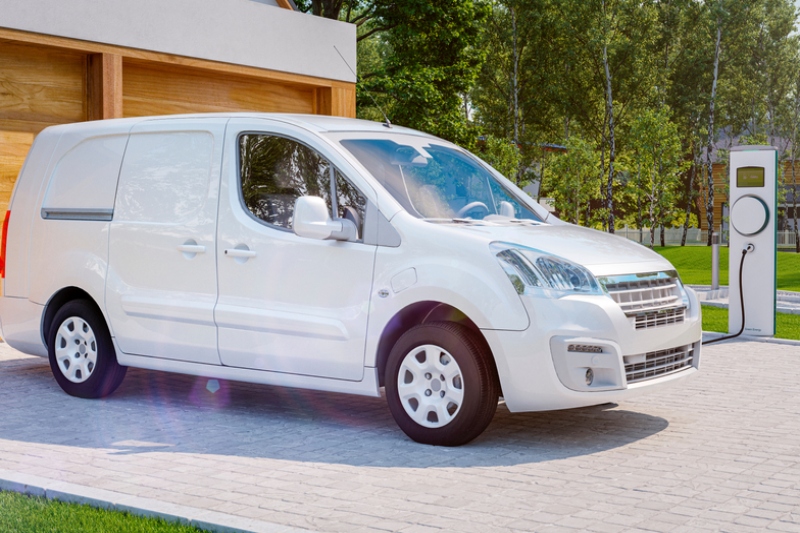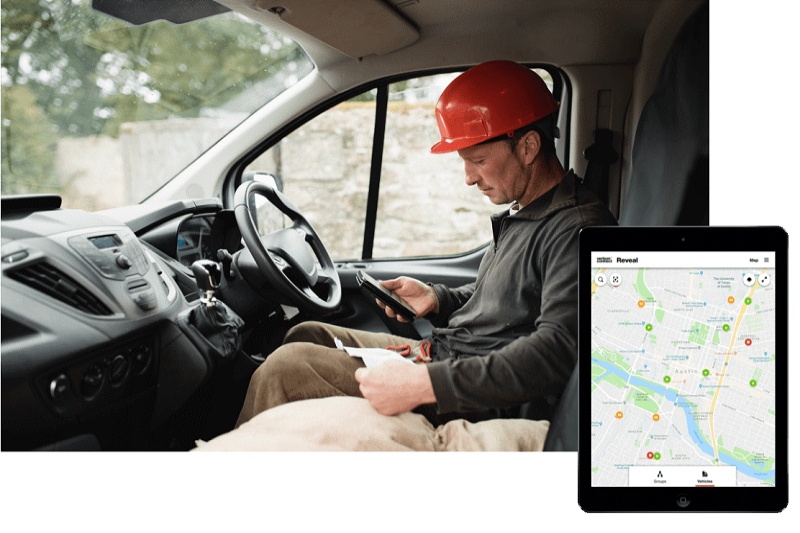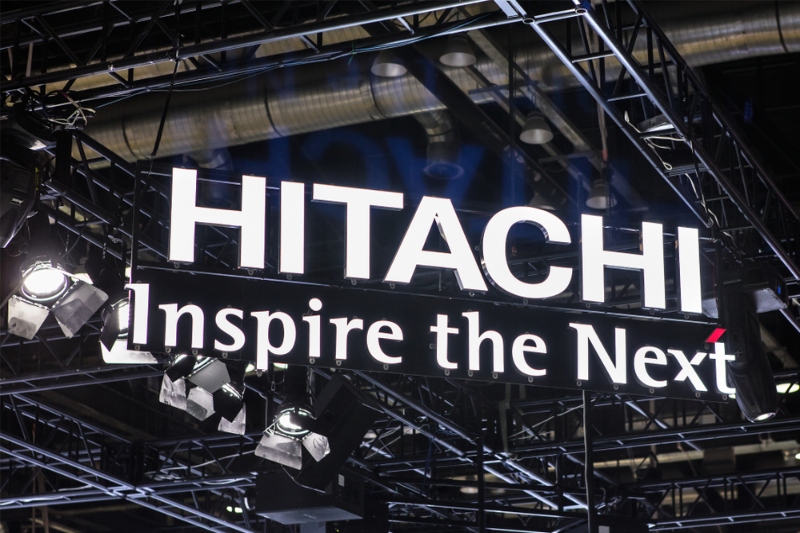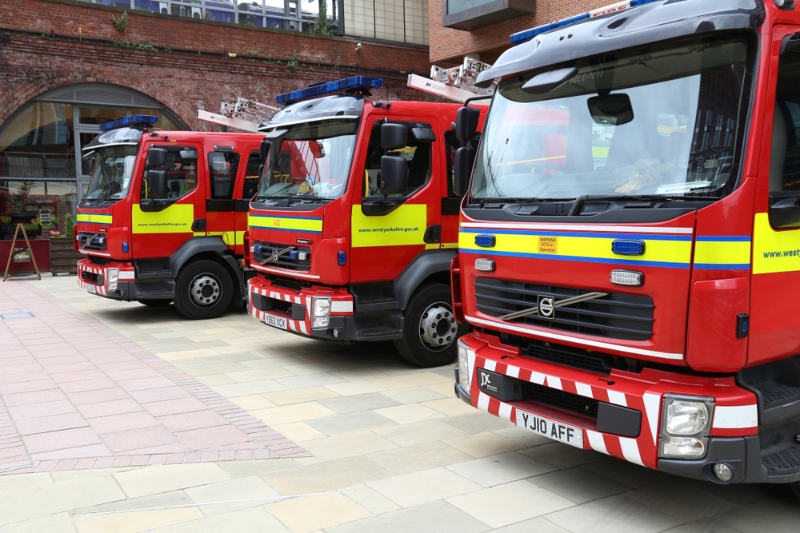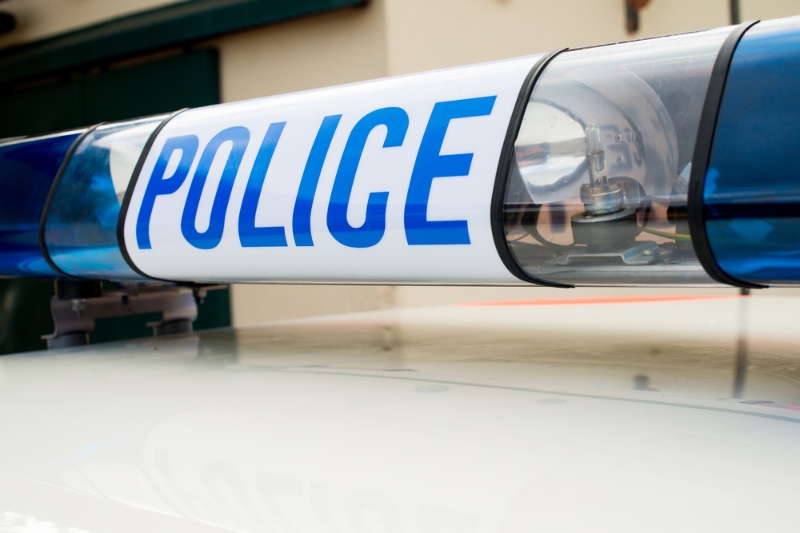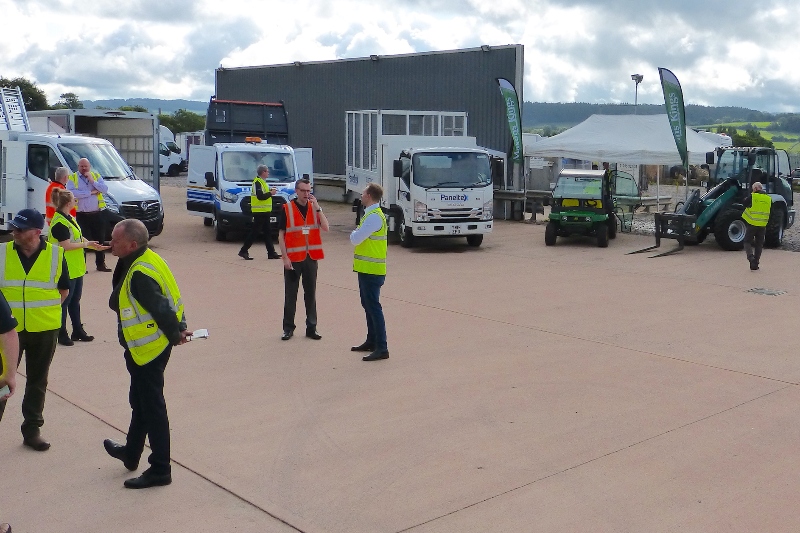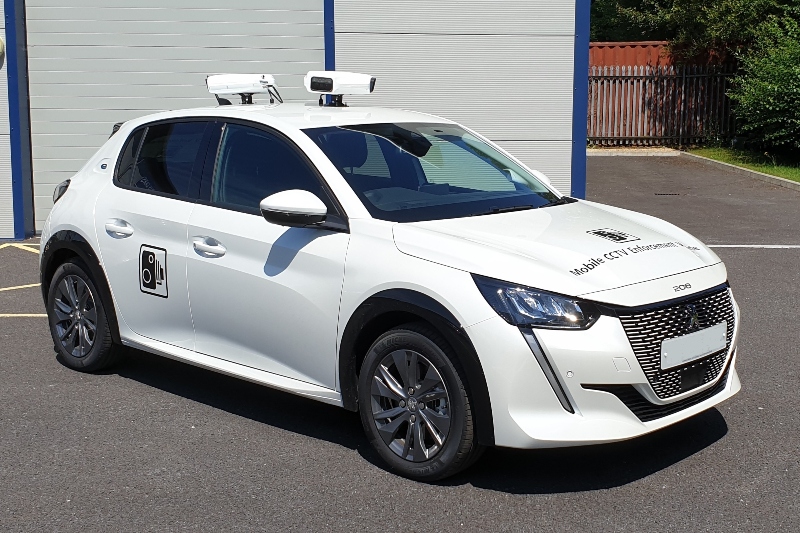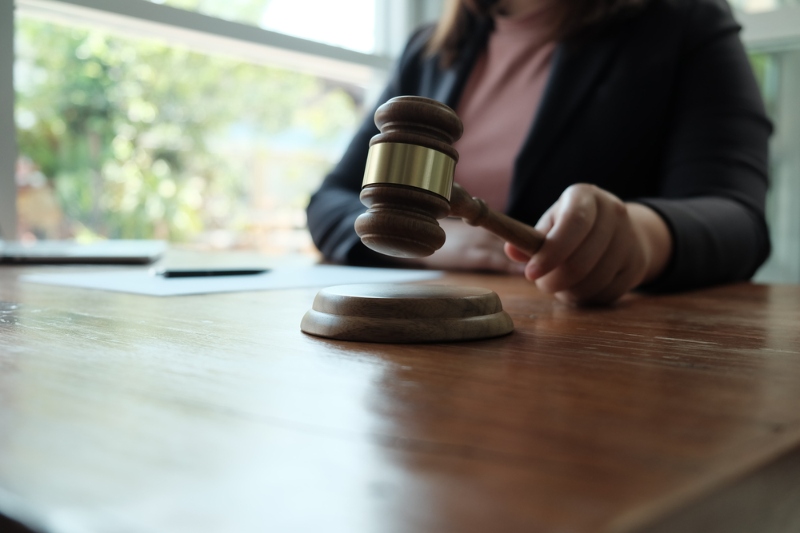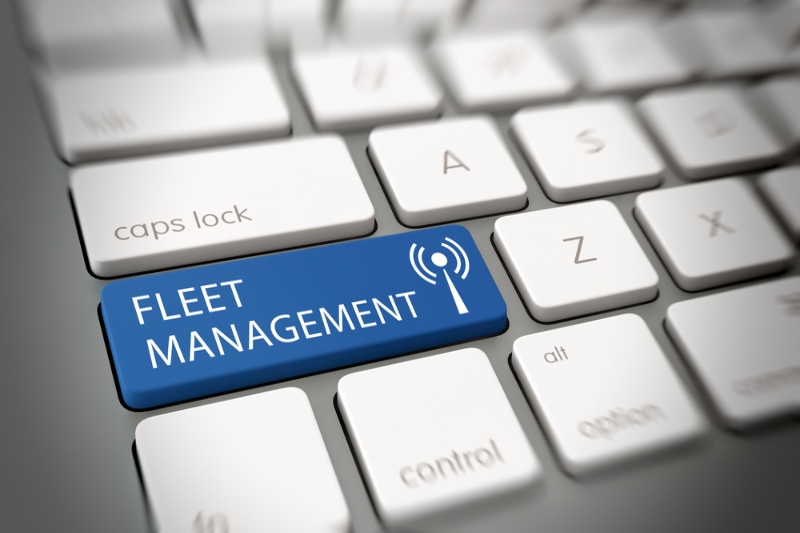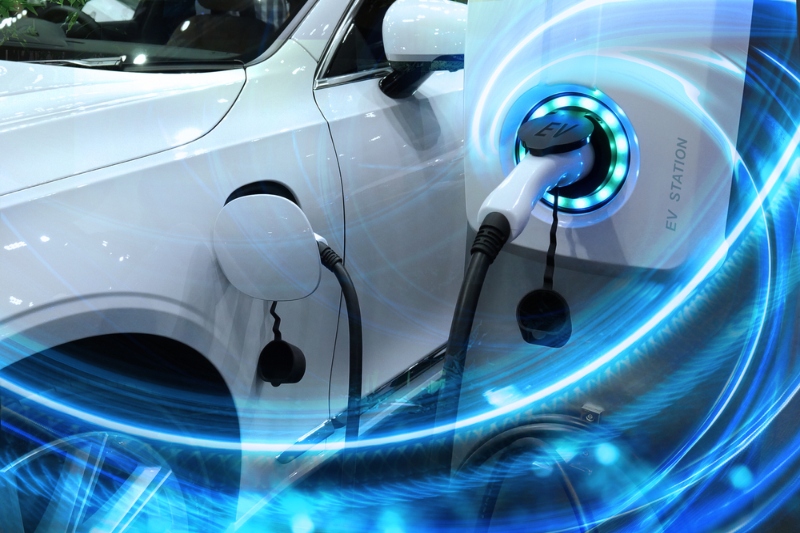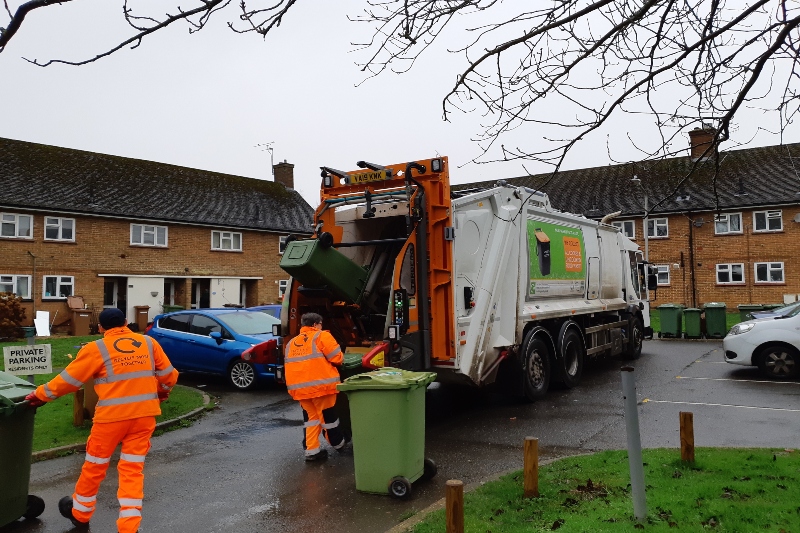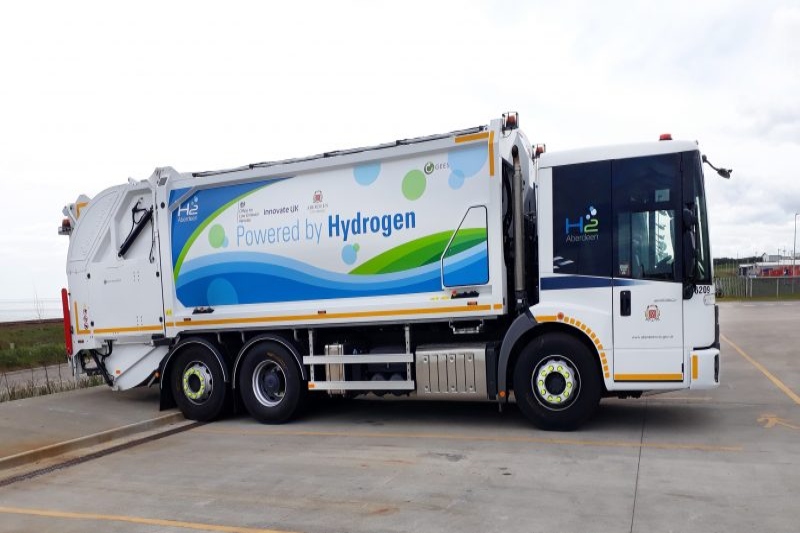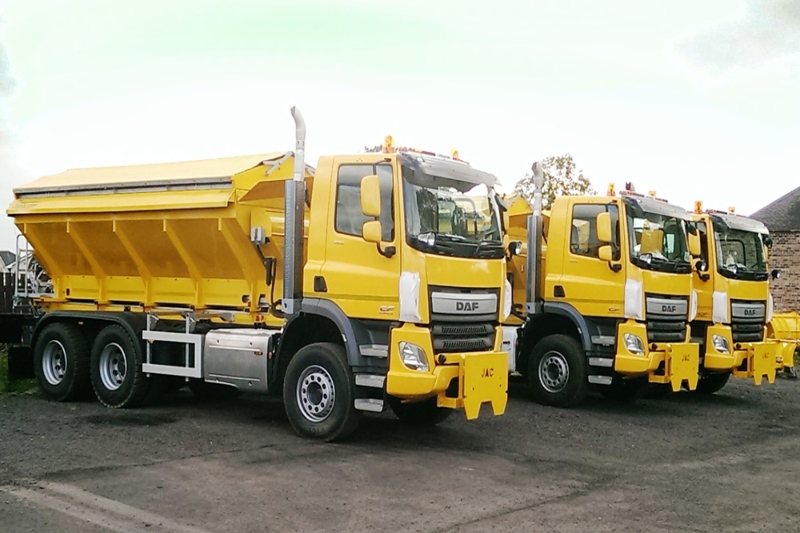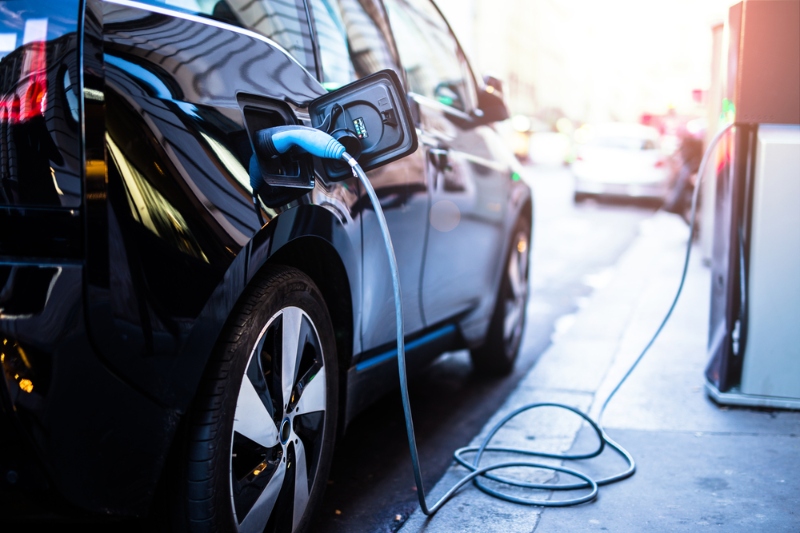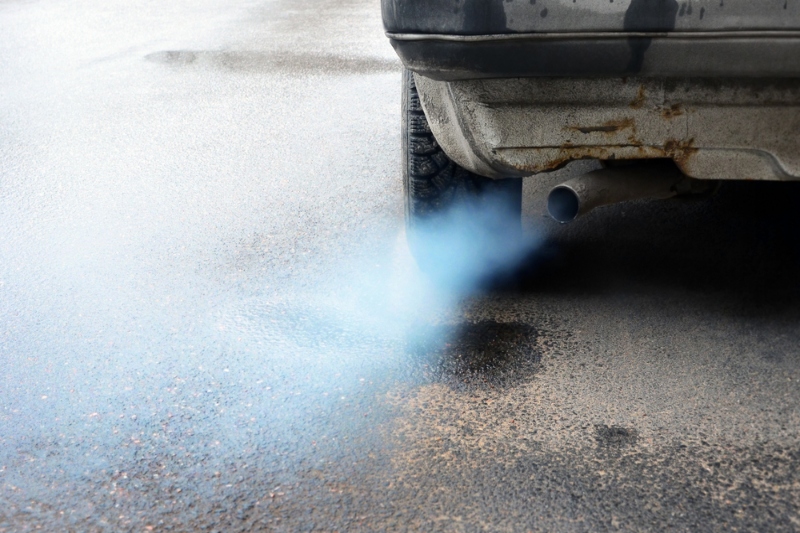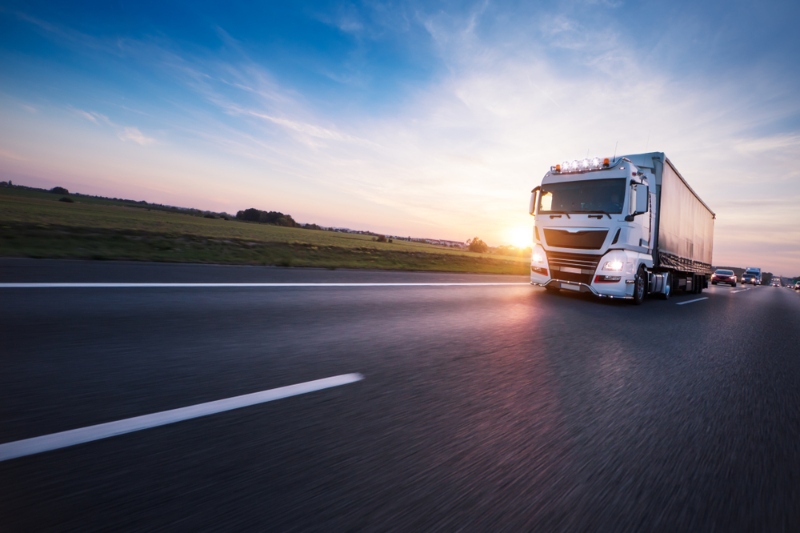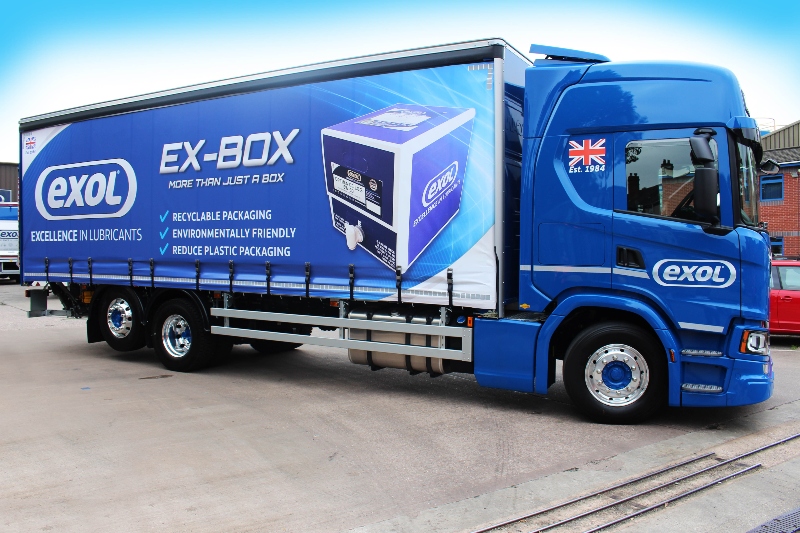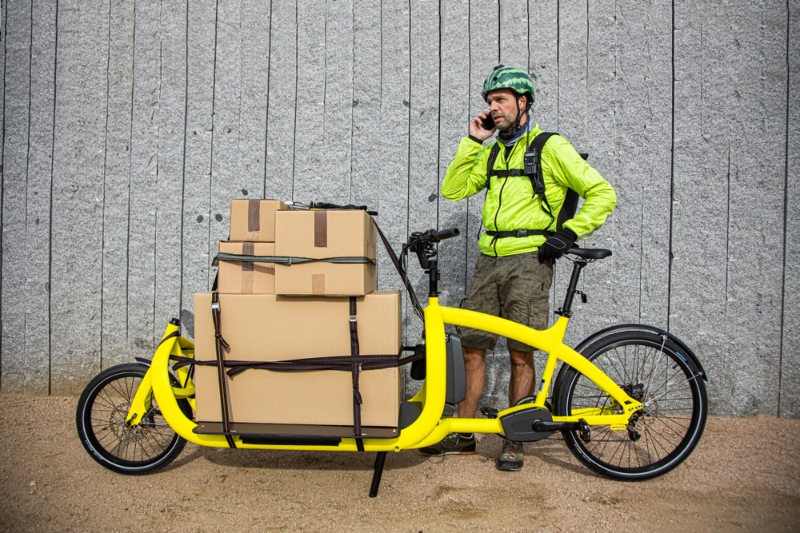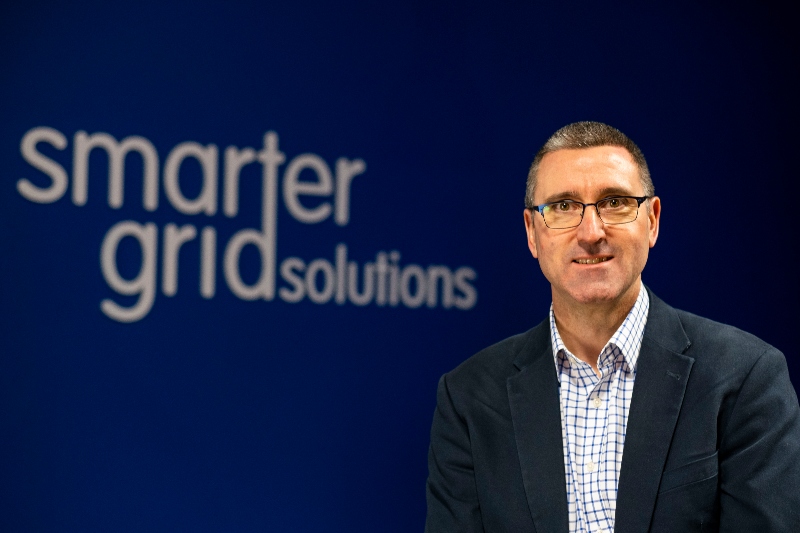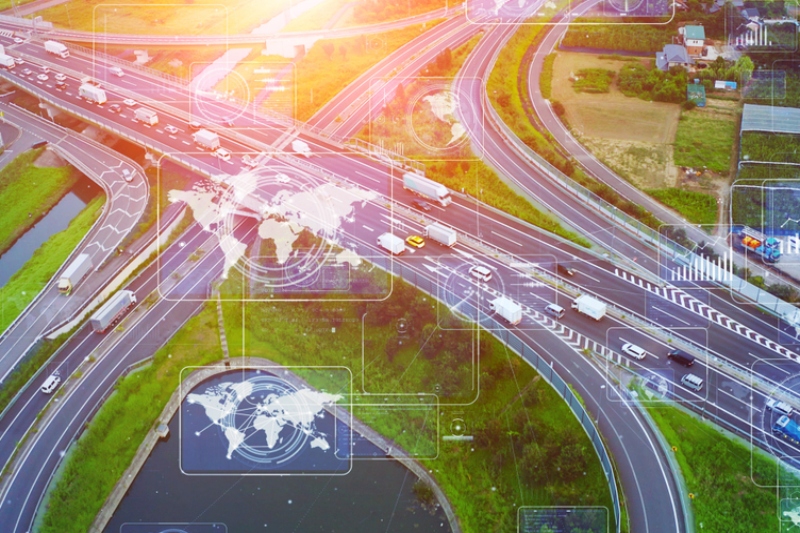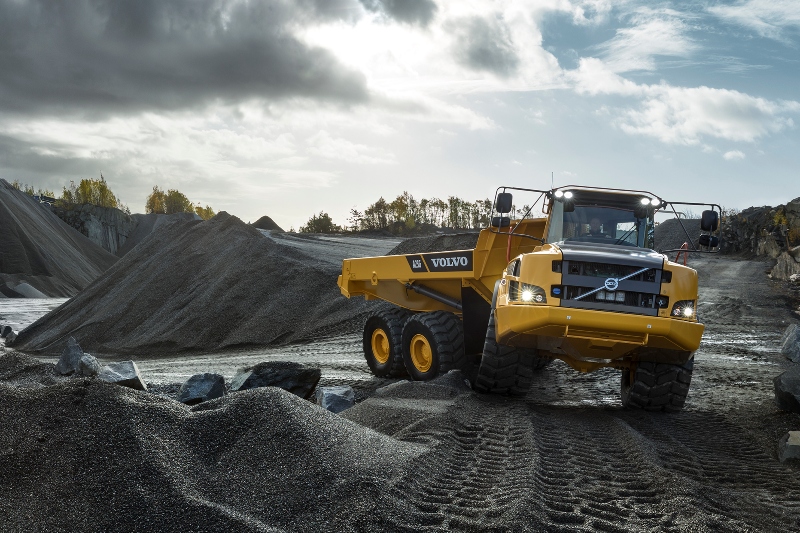 New A25Gs for Ken Pink Plant Hire
25/08/2020
Ken Pink Plant Hire Ltd of Staverton, Gloucestershire, has purchased two more Volvo A25G articulated haulers for its multi-faceted plant hire fleet.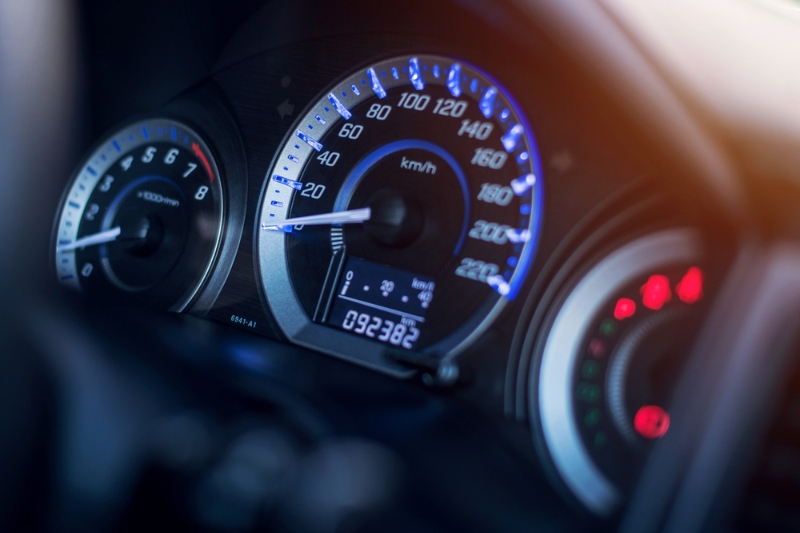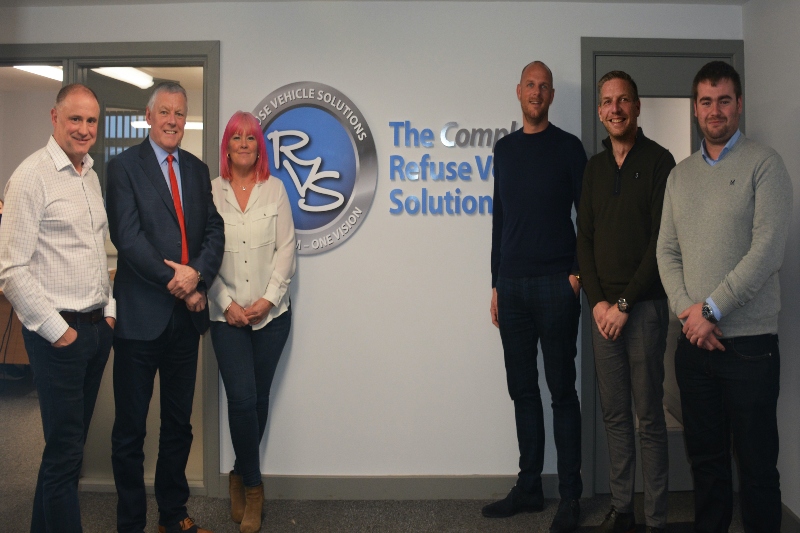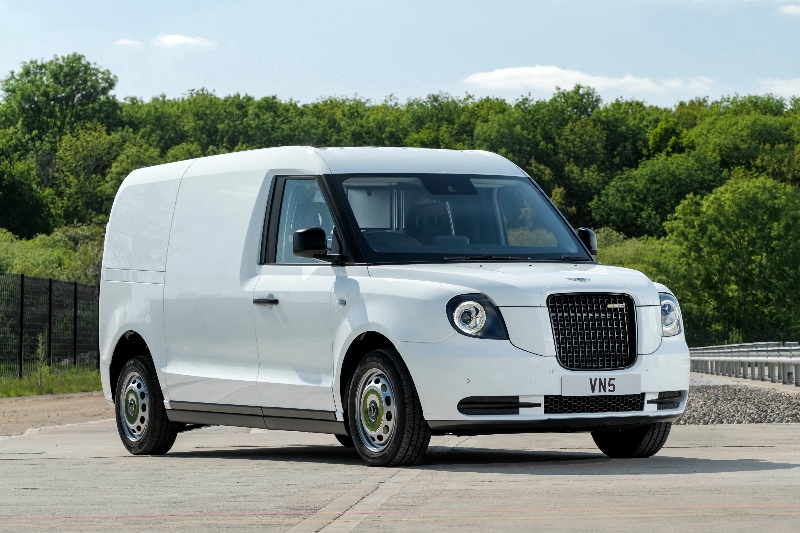 LEVC more than doubles its service and maintenance network
19/08/2020
LEVC (London Electric Vehicle Company) has significantly grown its authorised service and maintenance network by signing a partnership with one of the UK's largest end-to-end fleet management companies, Rivus Fleet Solutions.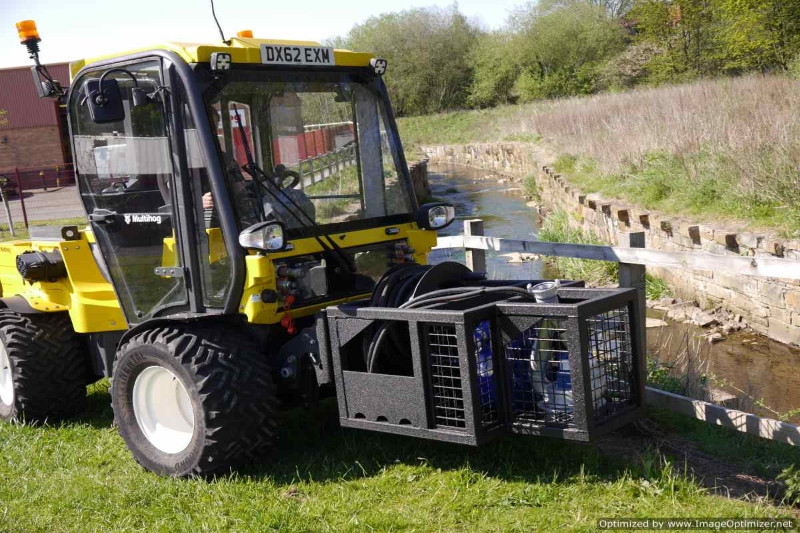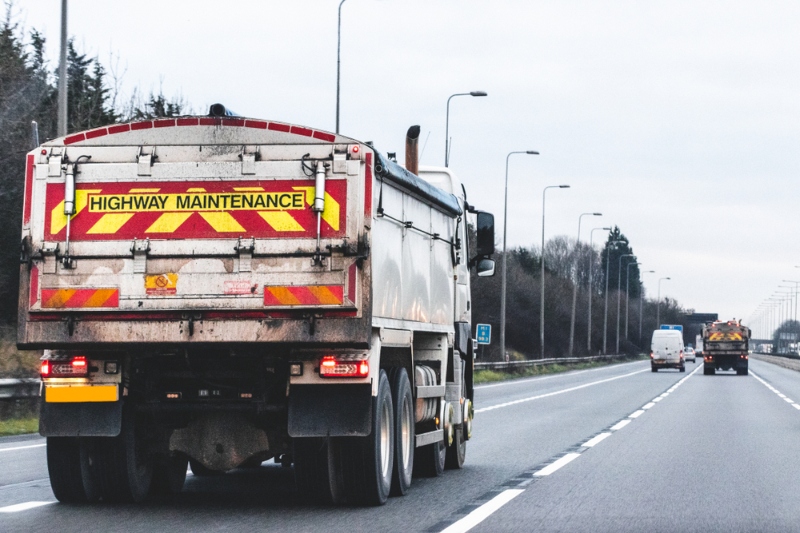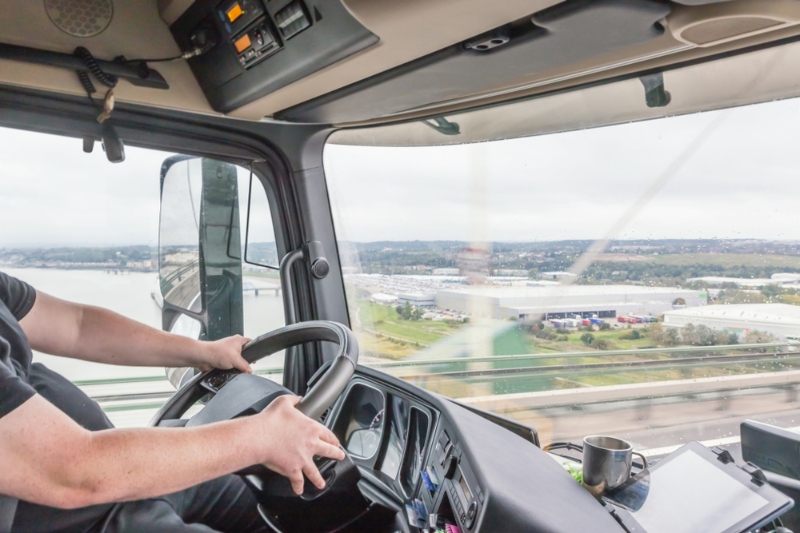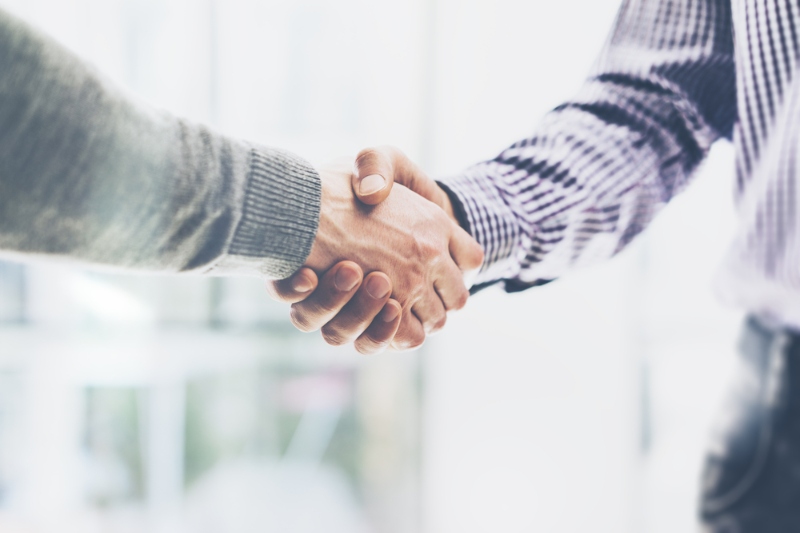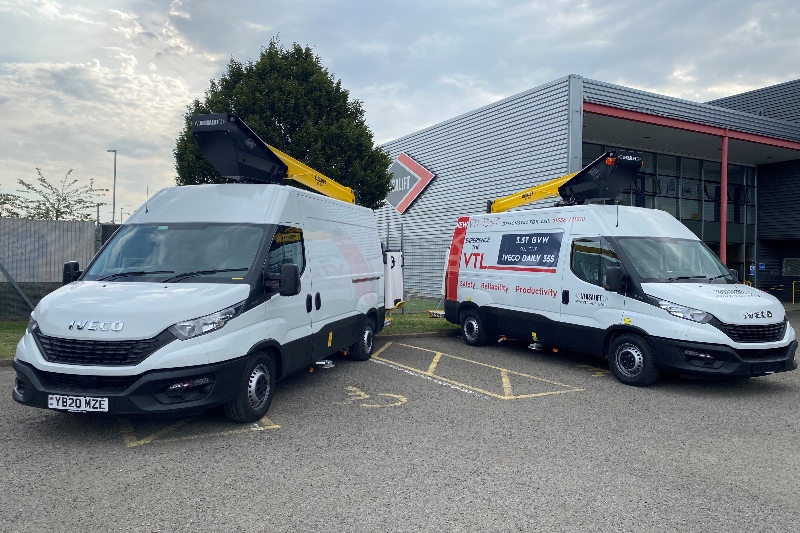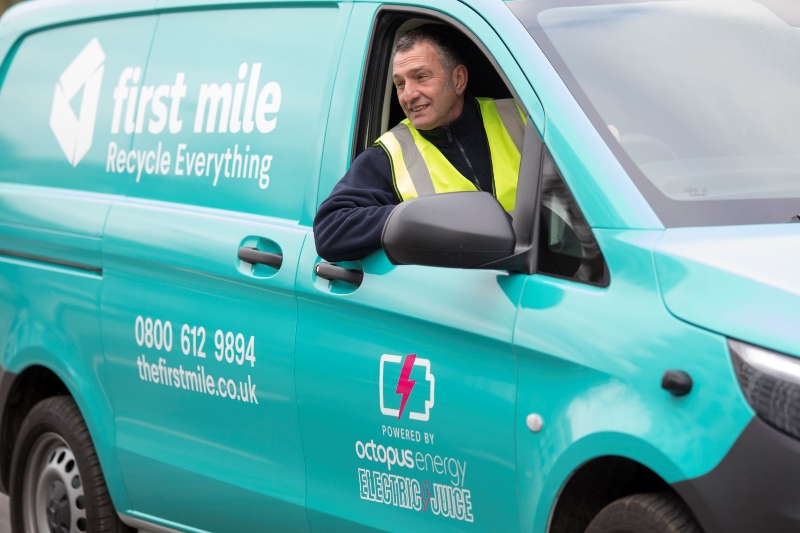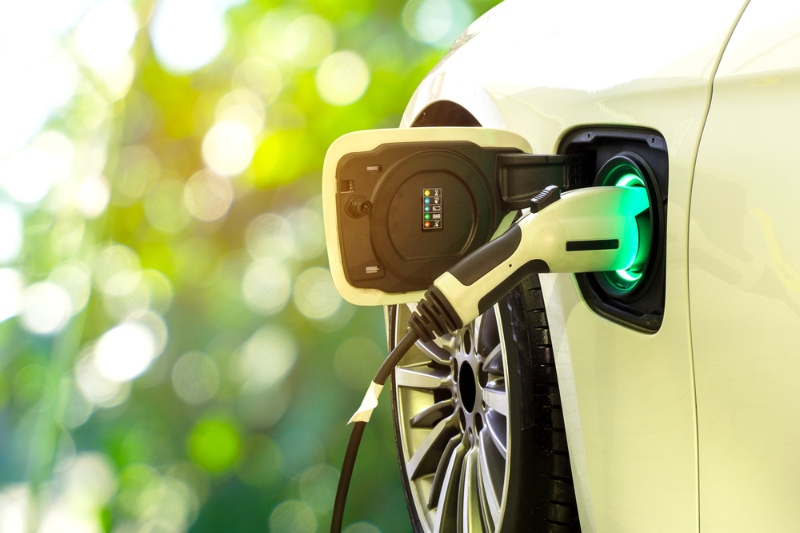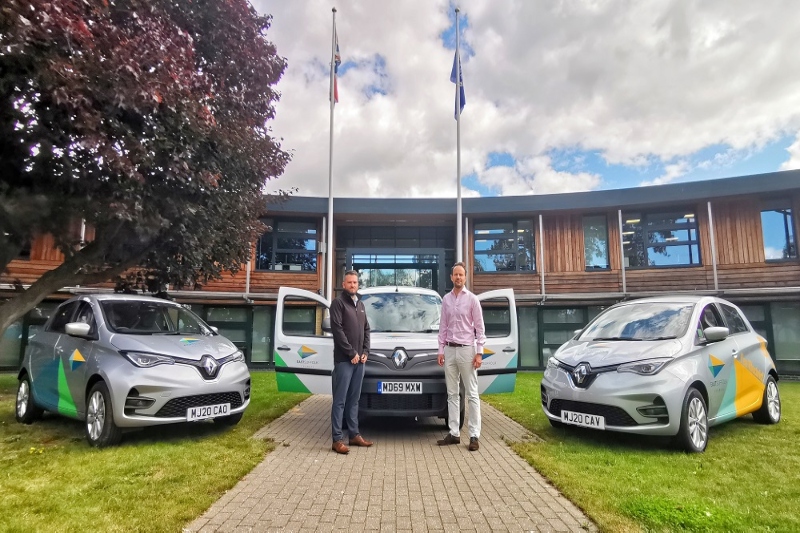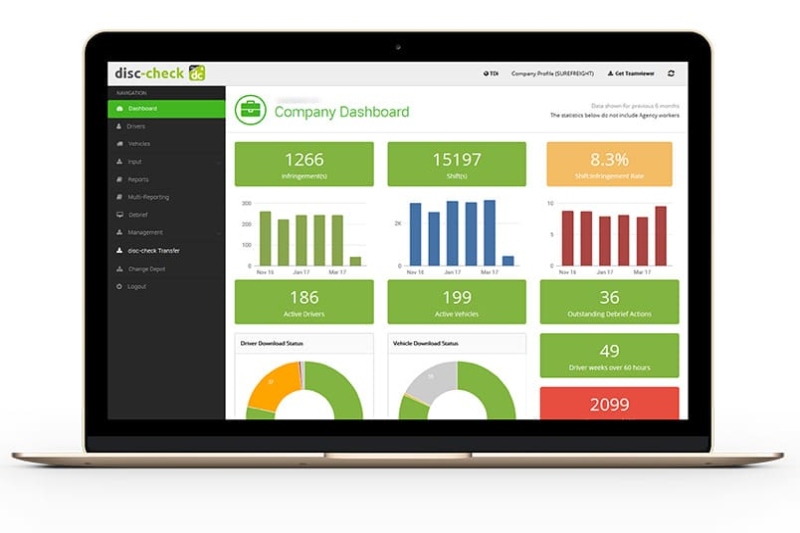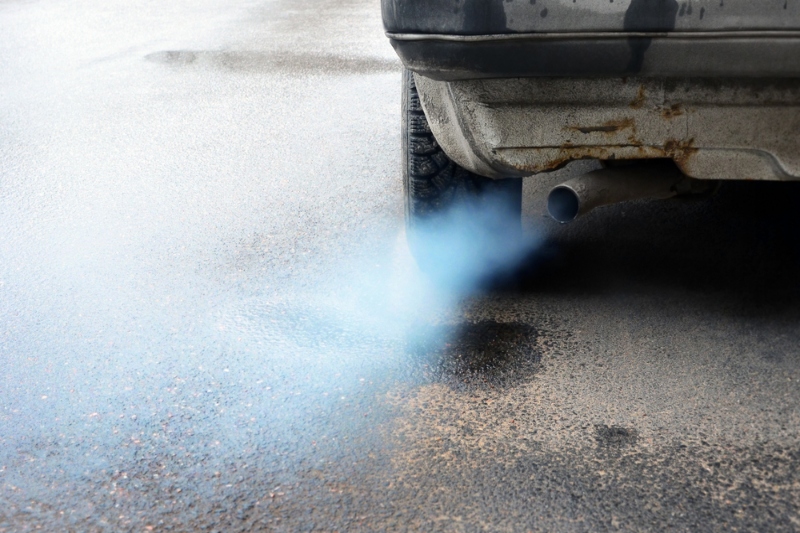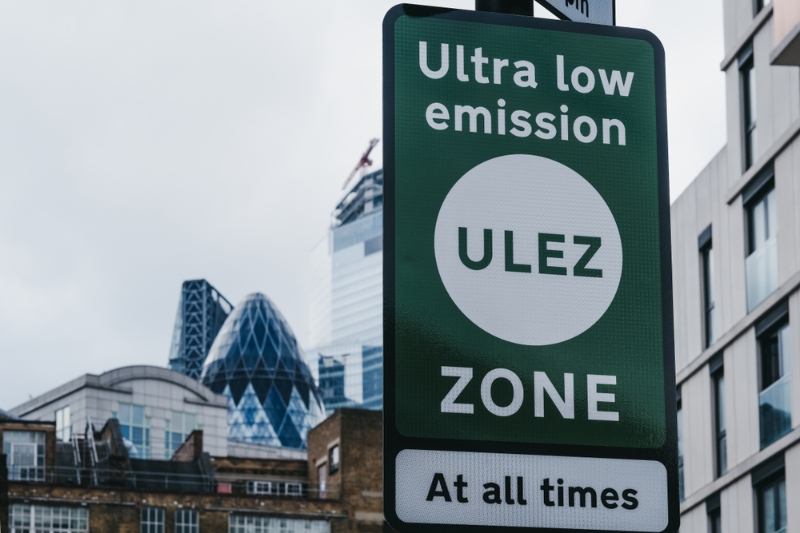 BMW launches 'world-first' eDrive Zones in the UK
10/08/2020
BMW has launched a new digital service that automates the process of switching to electric-only power when a BMW plug-in hybrid vehicle enters a low emission zone in London and Birmingham.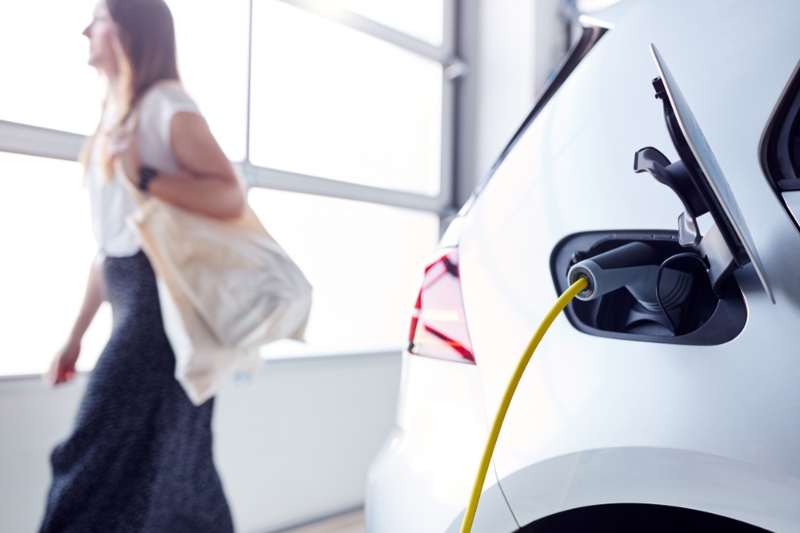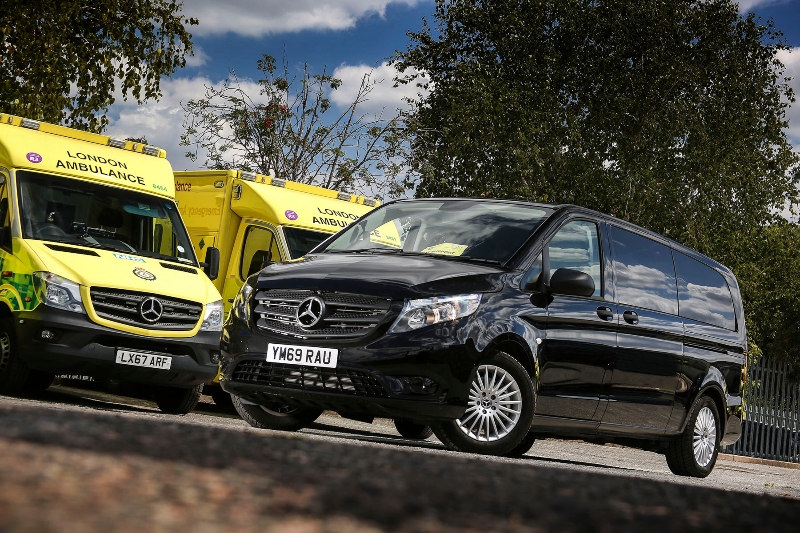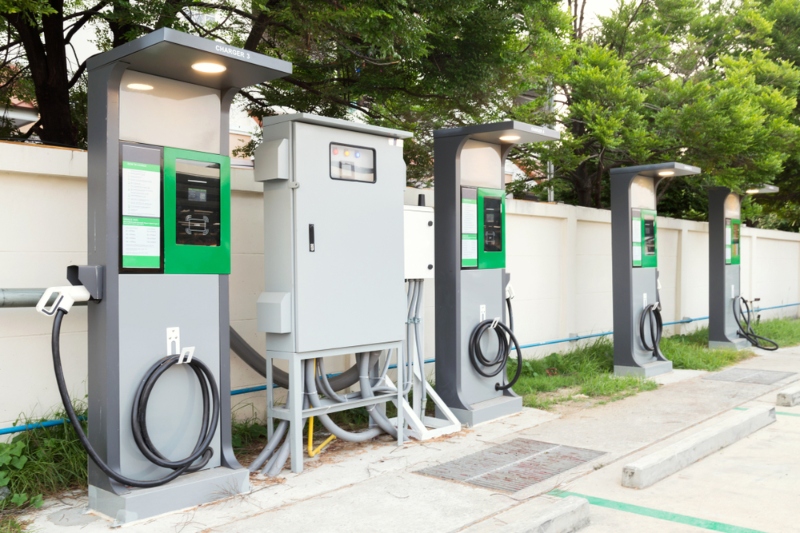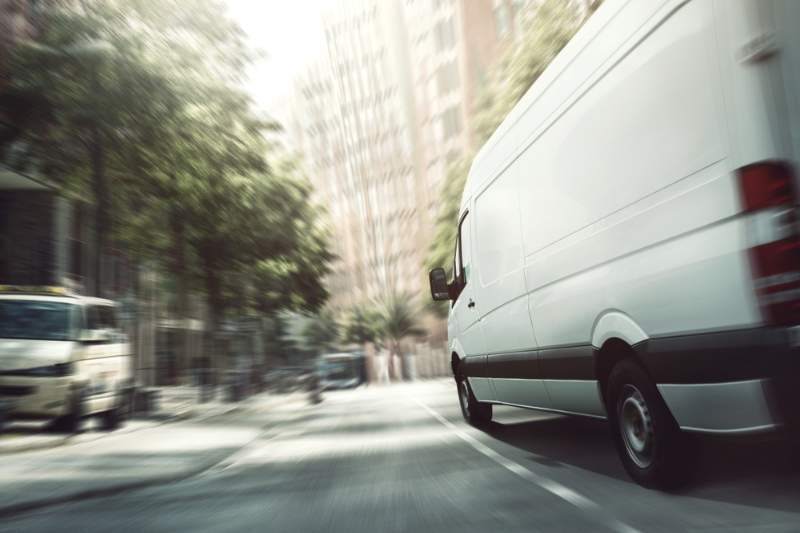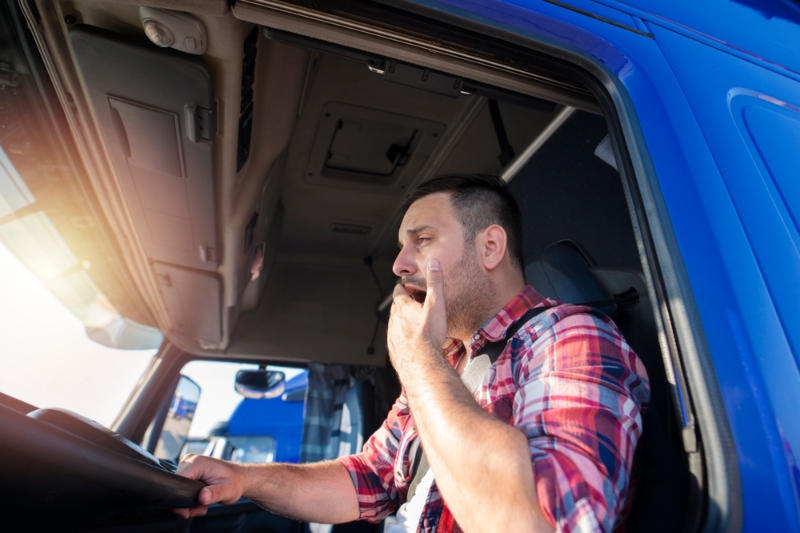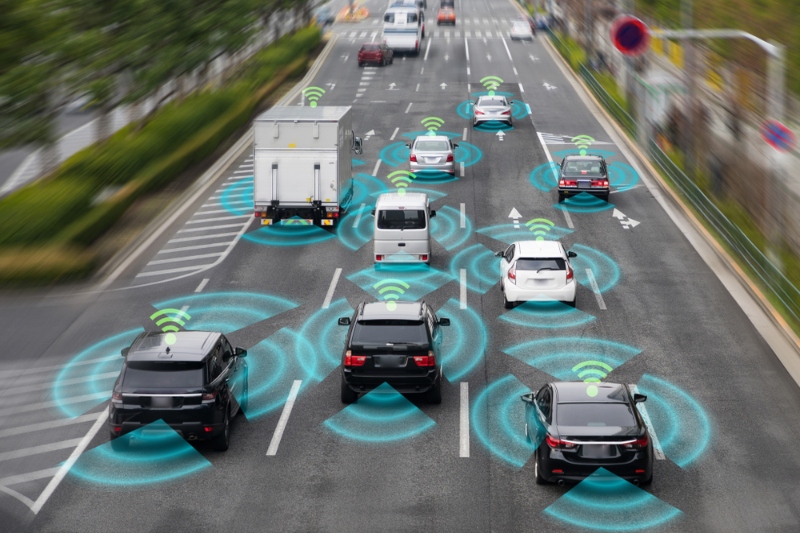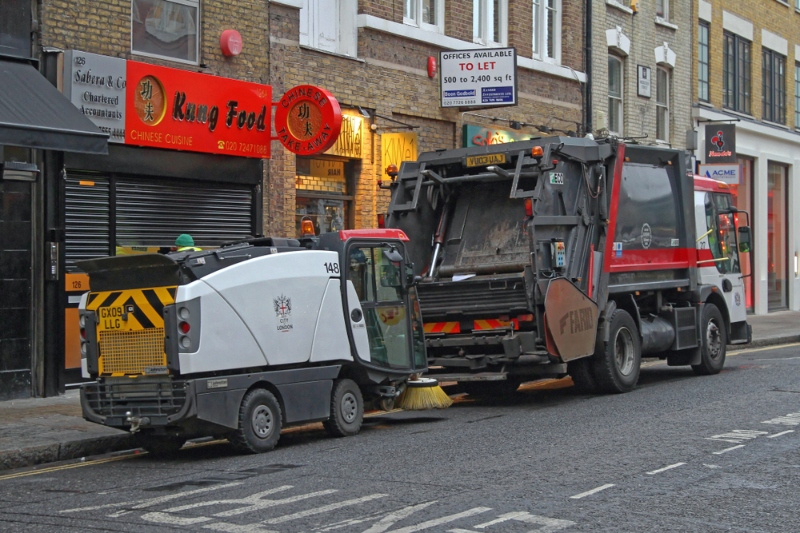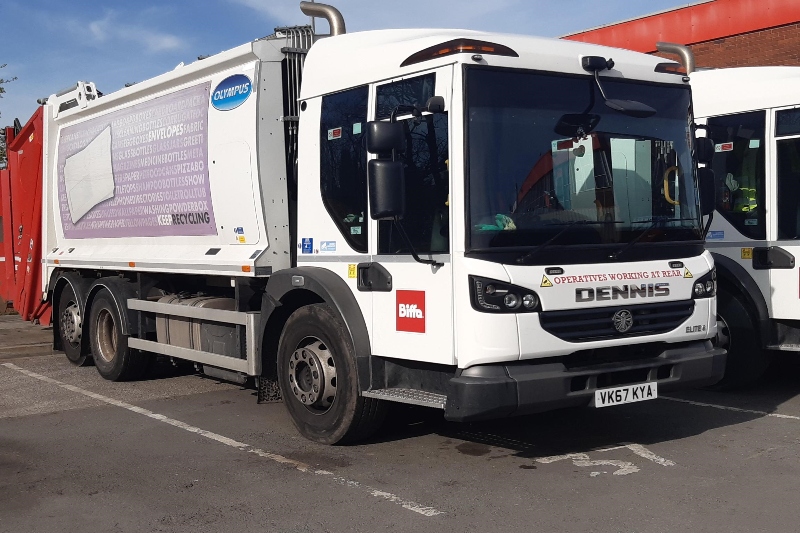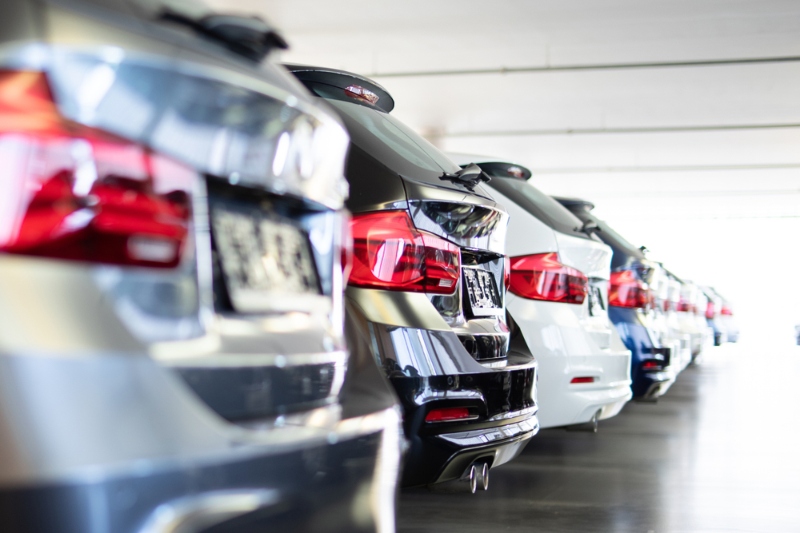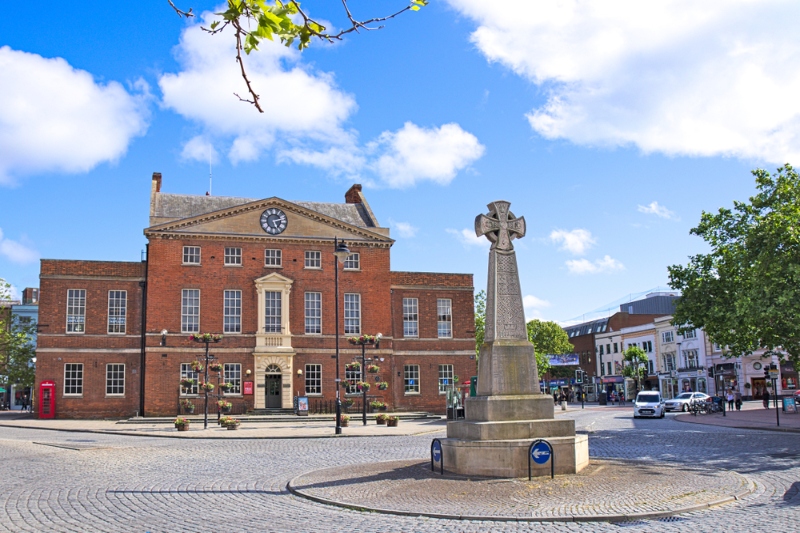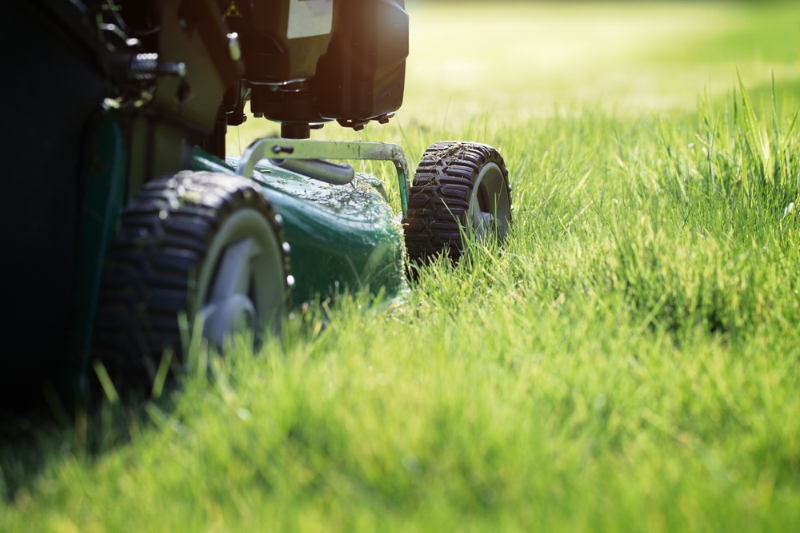 VALE Engineering launches new website
29/07/2020
VALE Engineering Ltd, the UK manufacturer of professional weed control, turf care and winter maintenance equipment, has launched a new website combining all the company's brands for the very first time.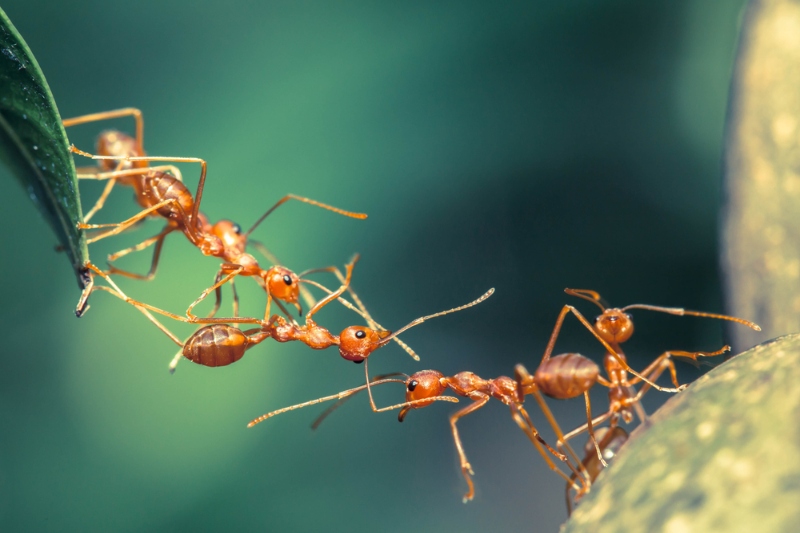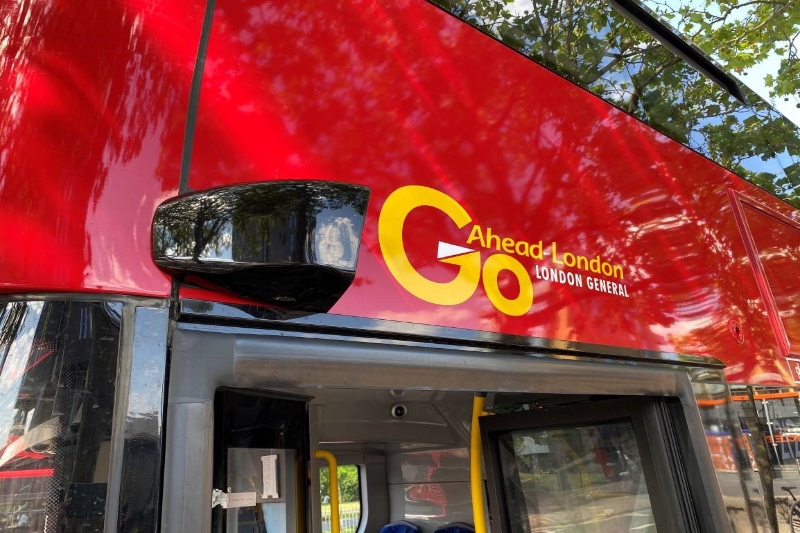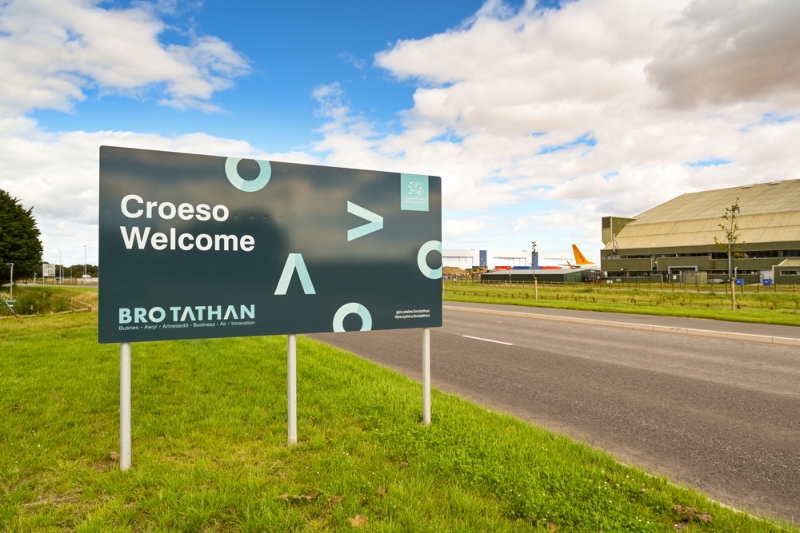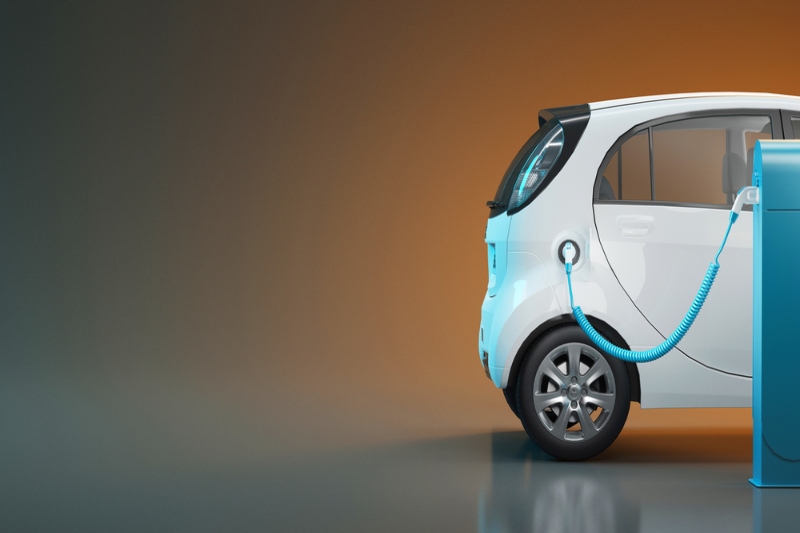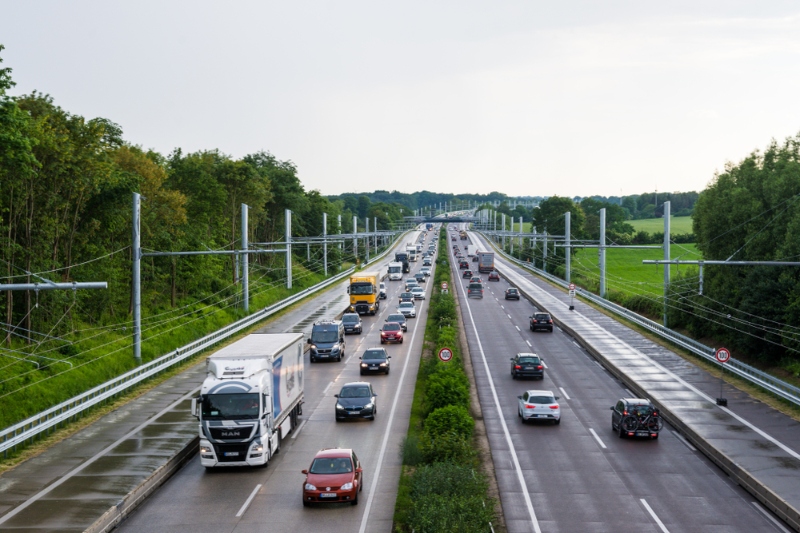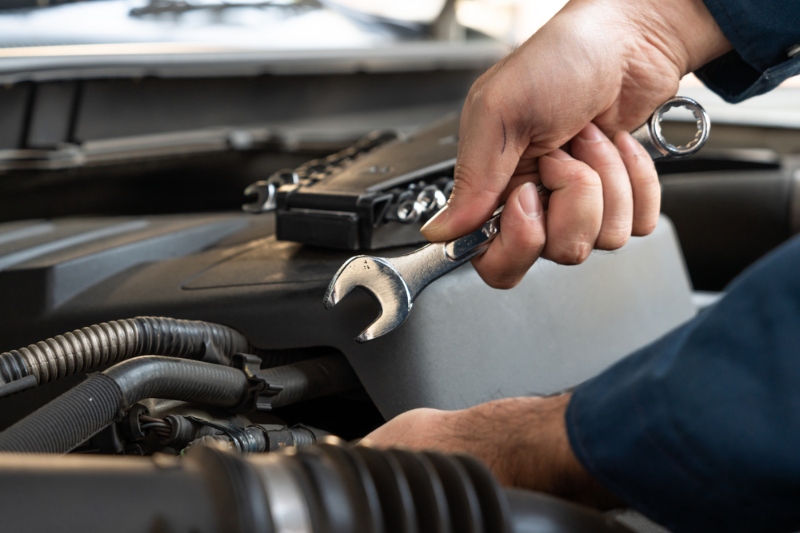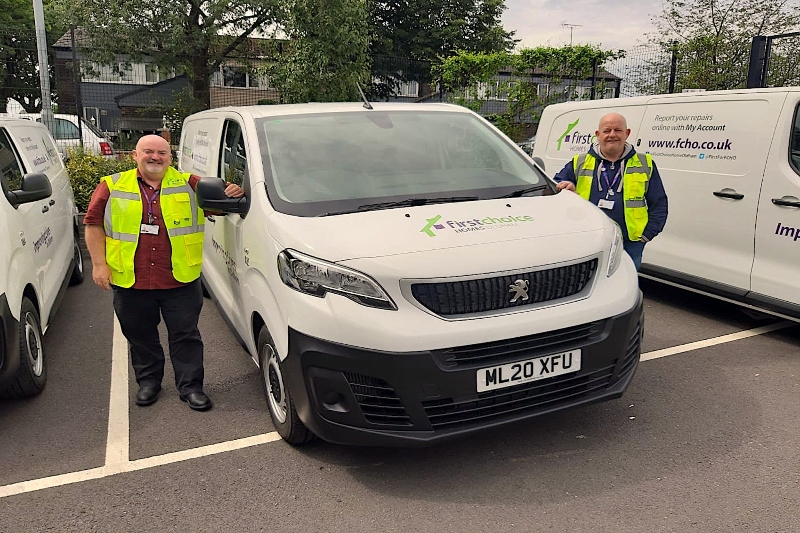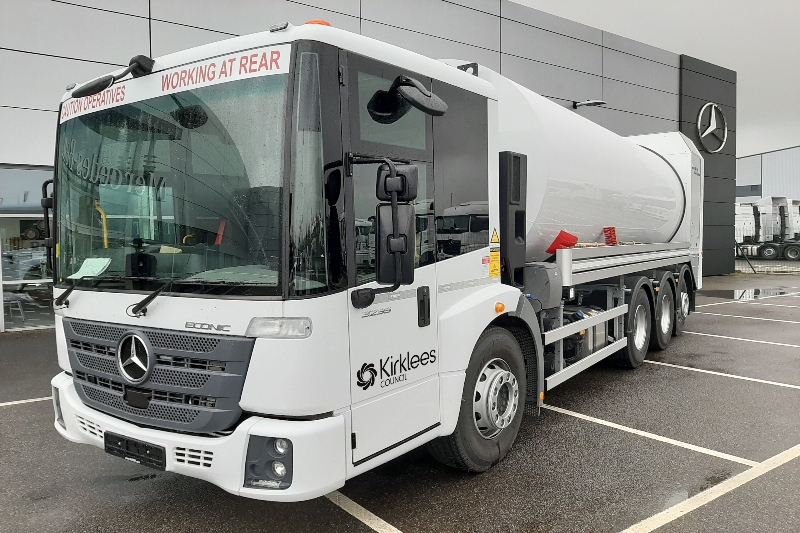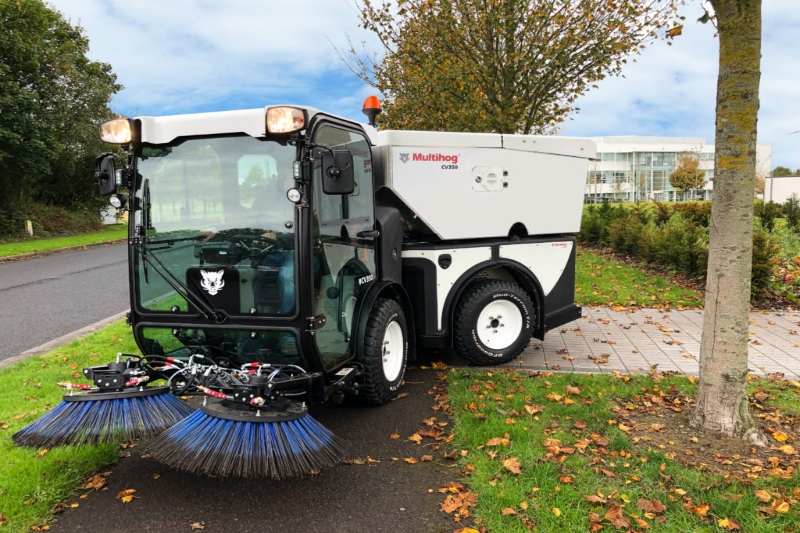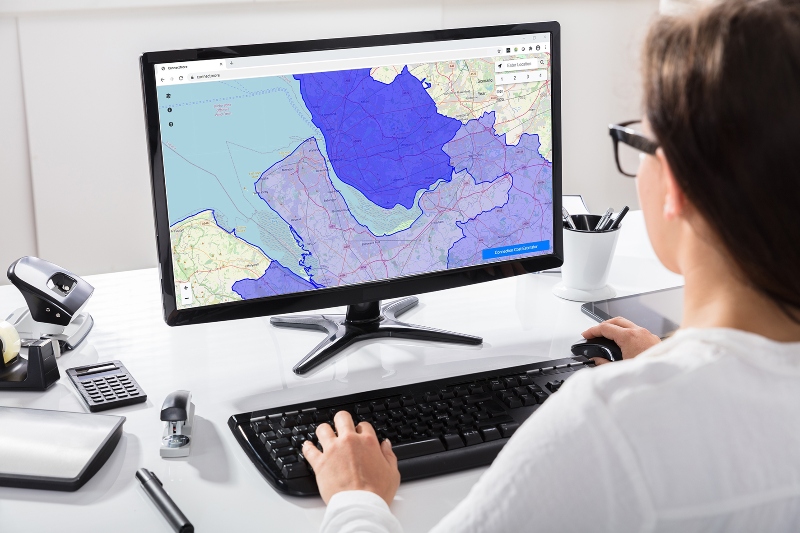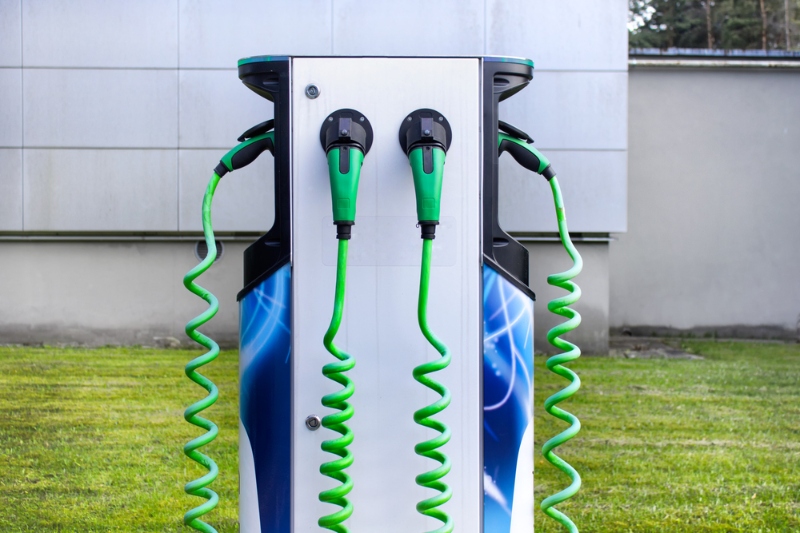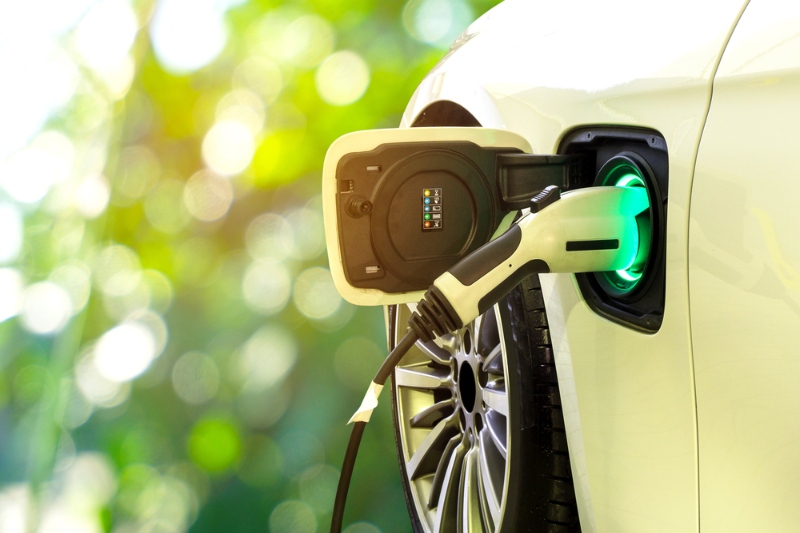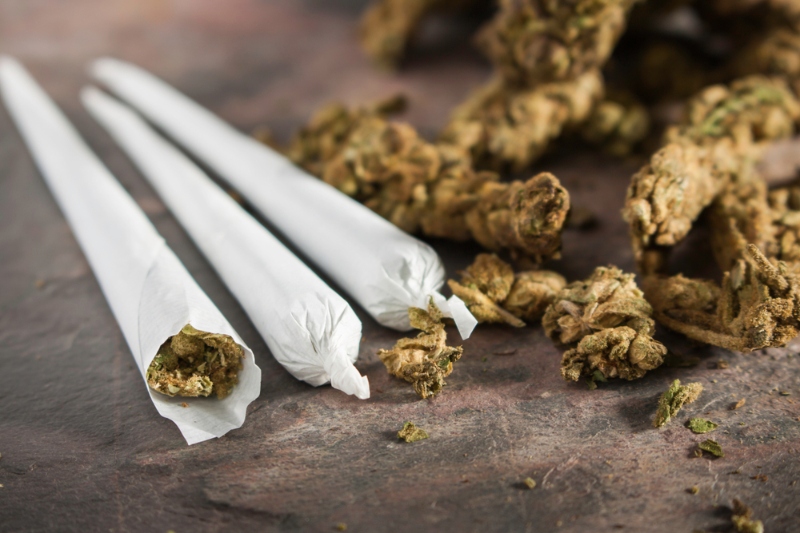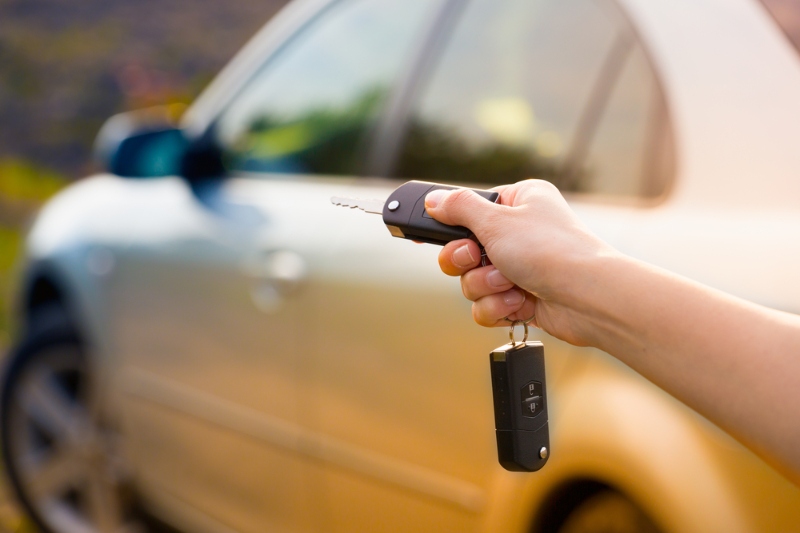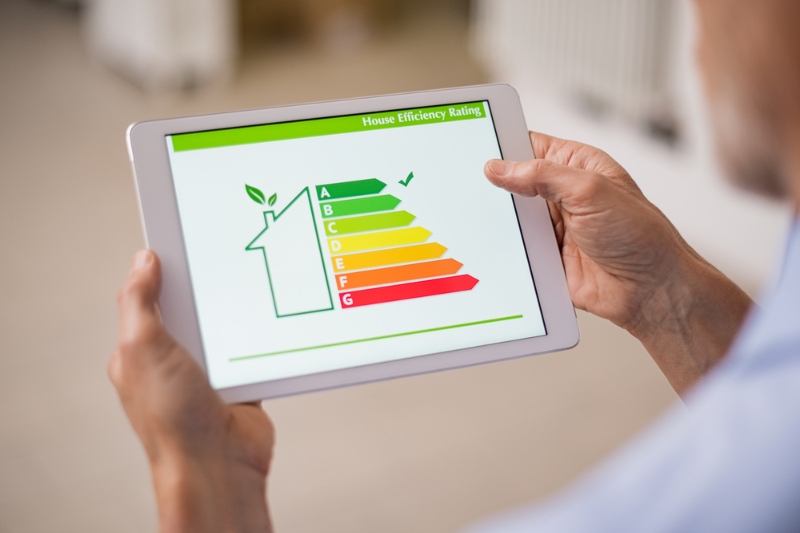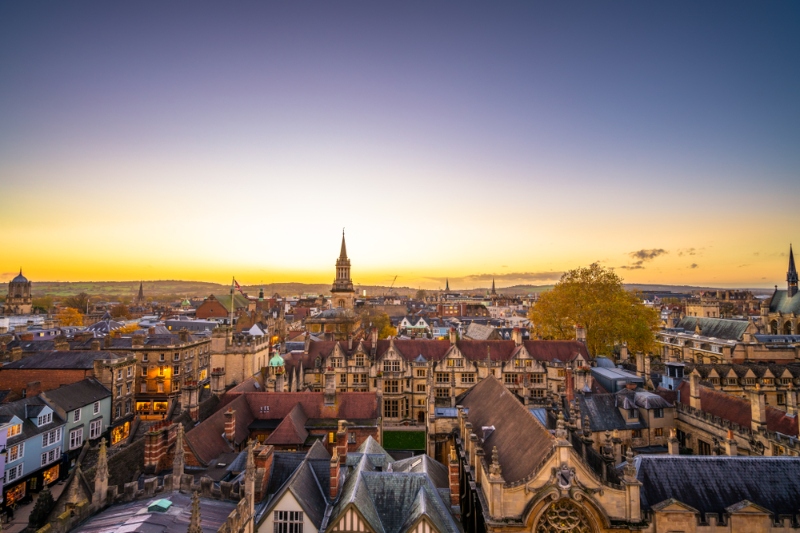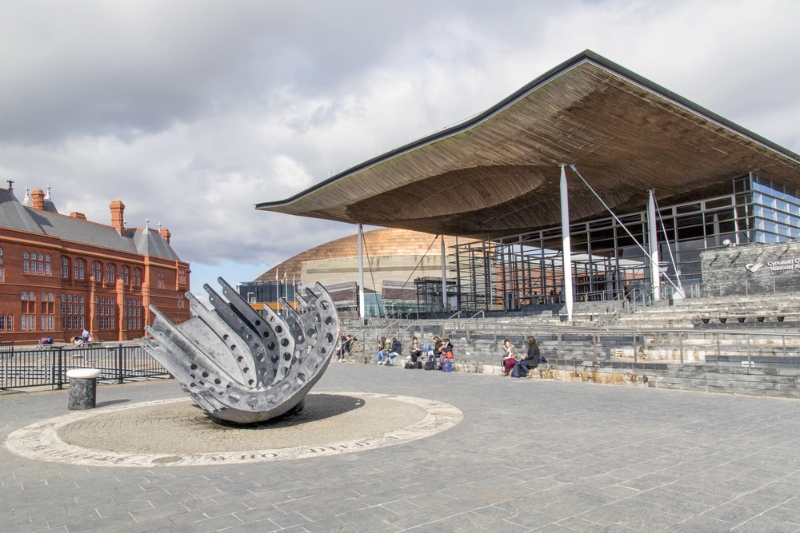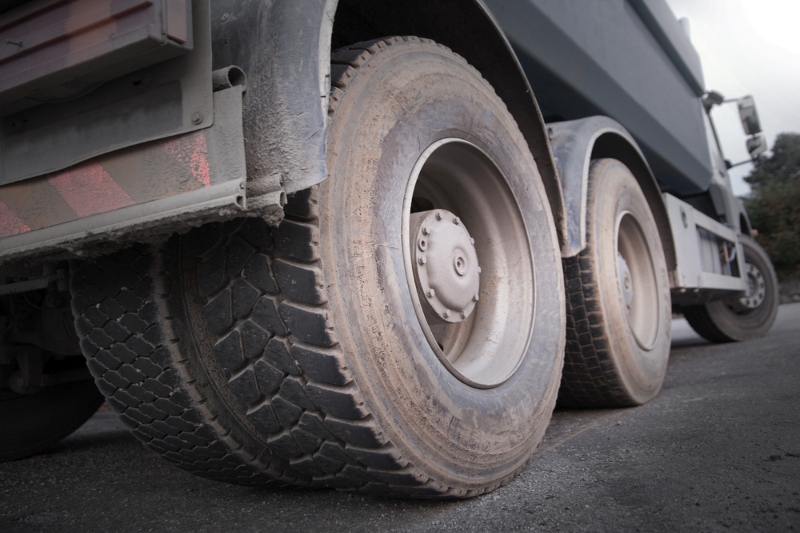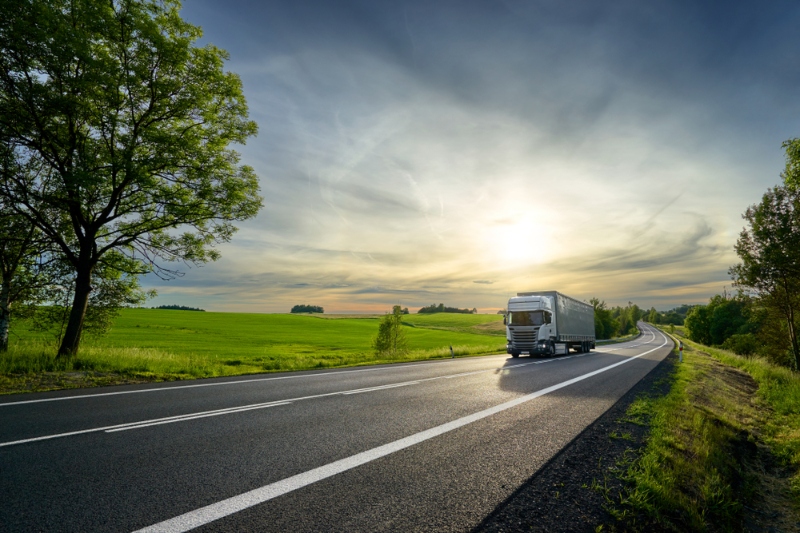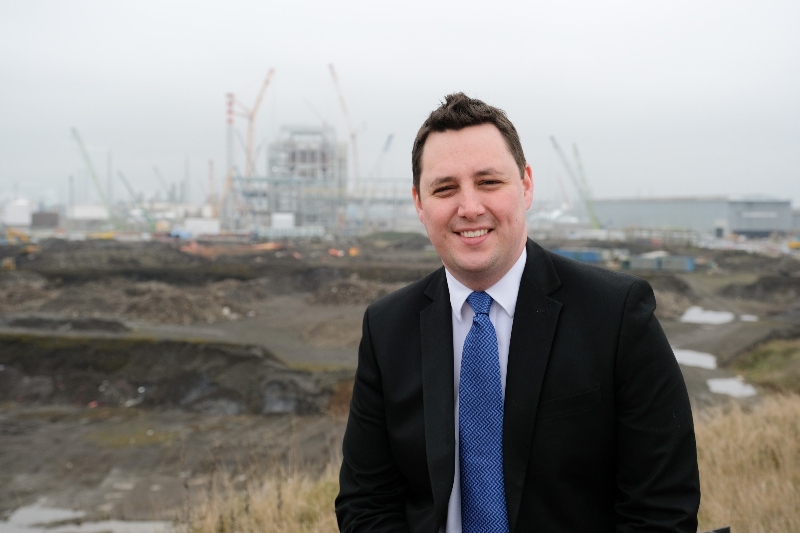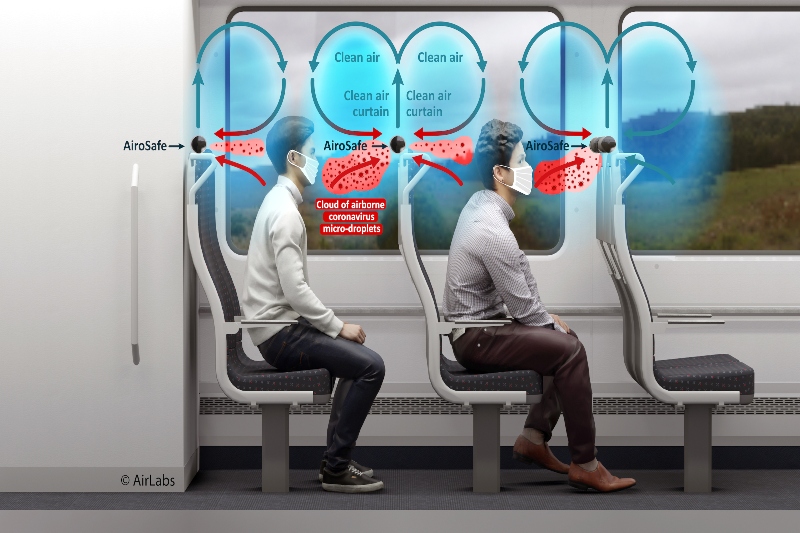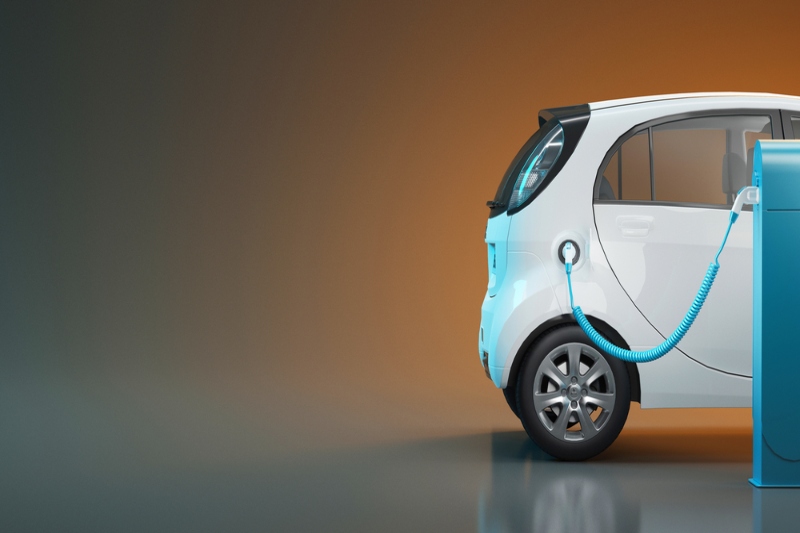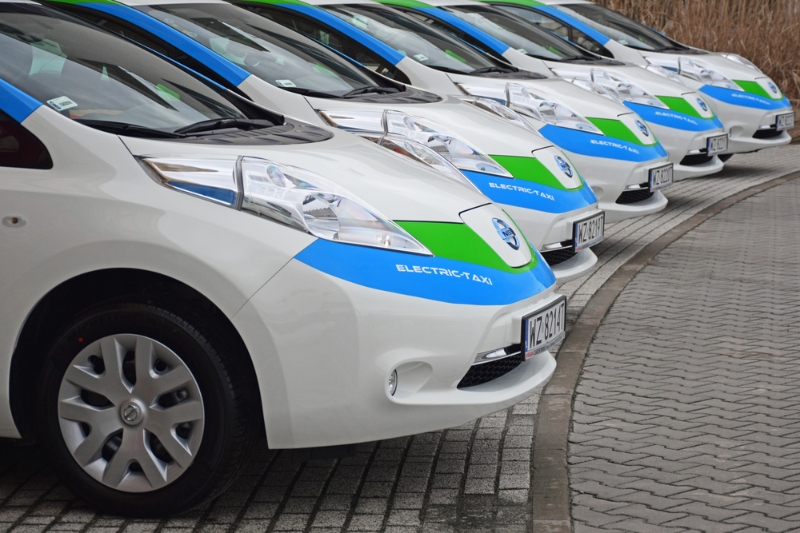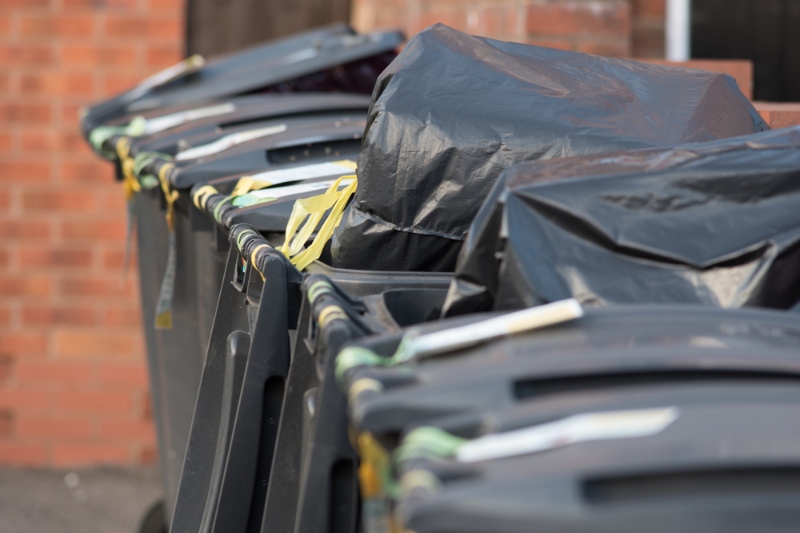 Waste collections 'return to normal'
15/07/2020
The majority of local authorities are now reporting that they have returned to normal operations of residual waste collections despite the continuing impact of Covid-19.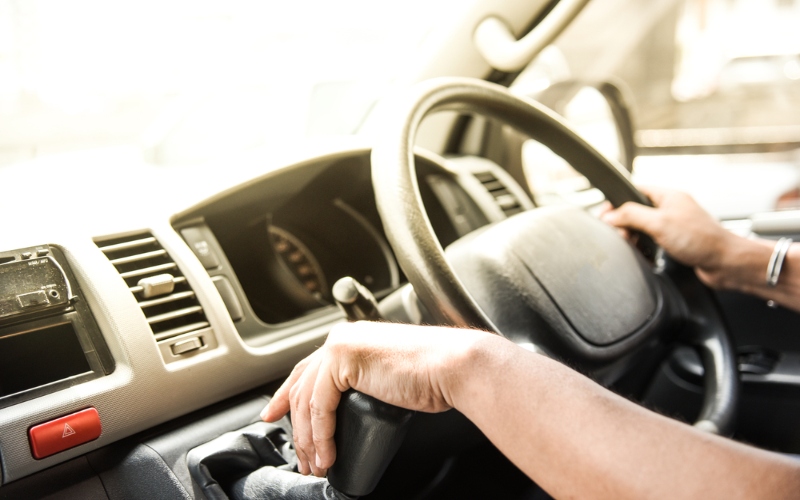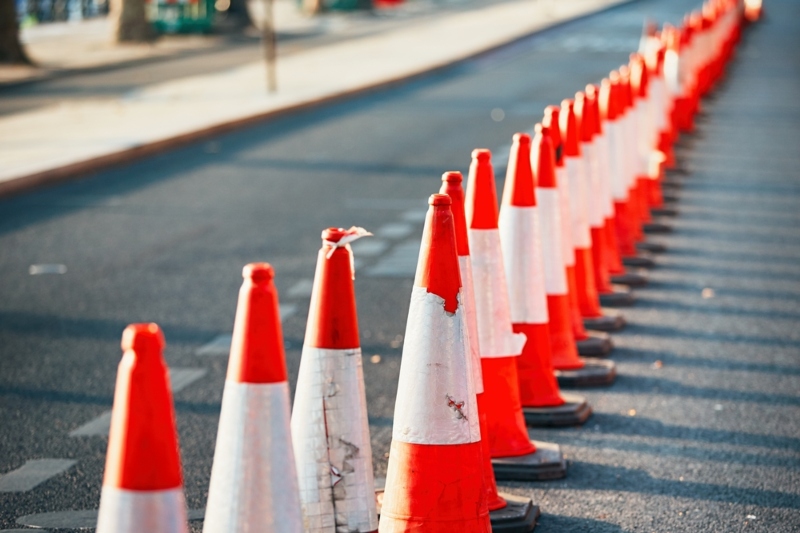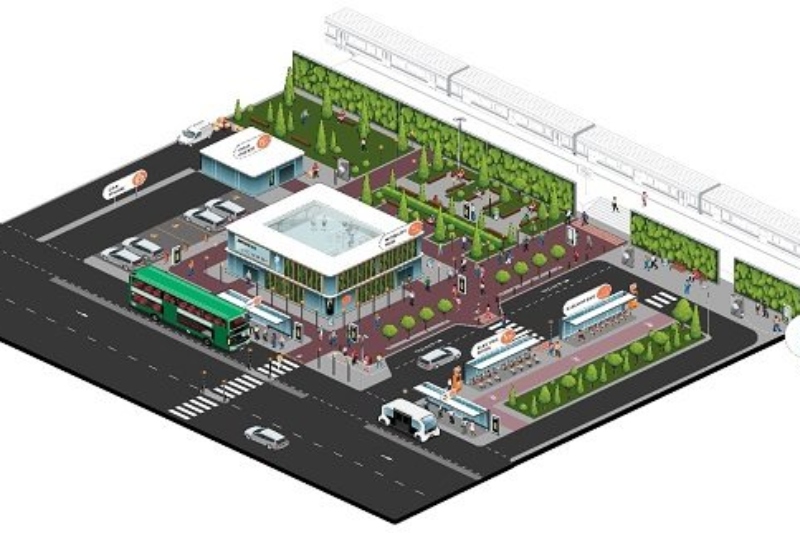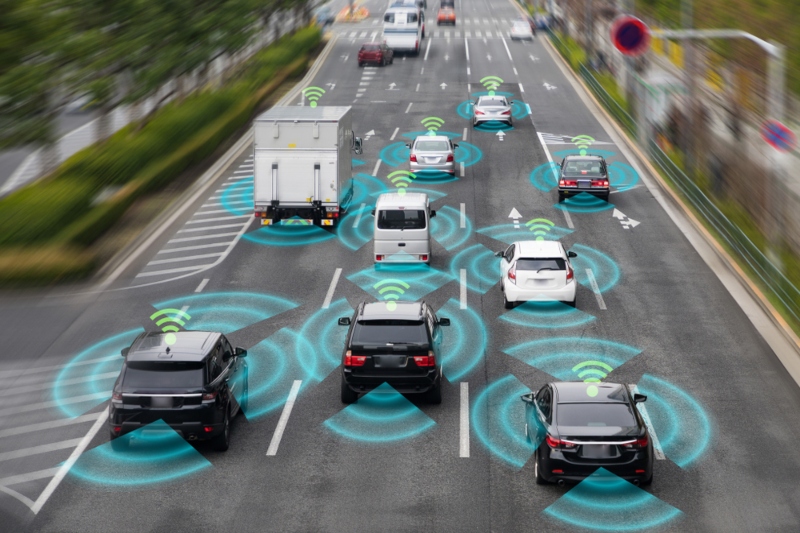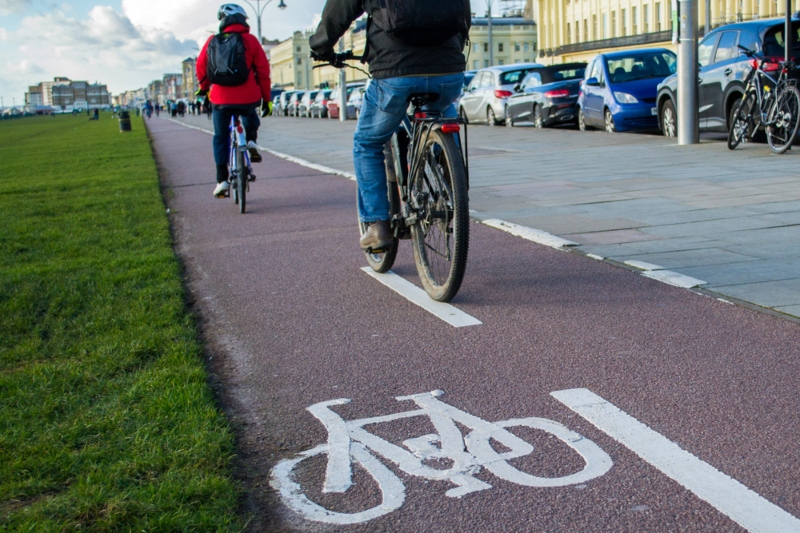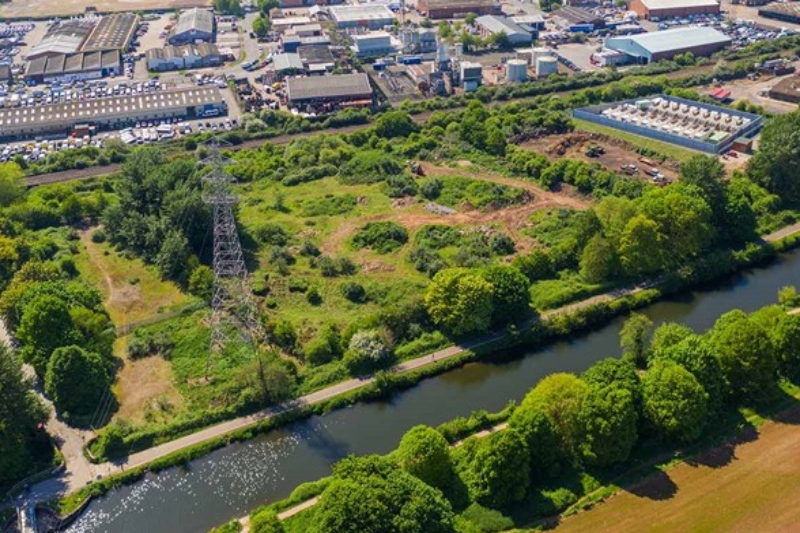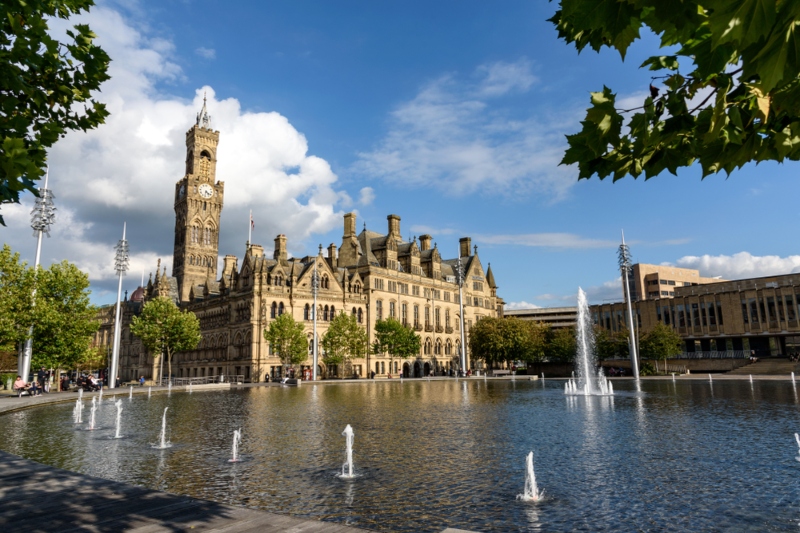 Council plans alternative fuel depot
01/07/2020
Bradford Council has proposed developing a new Alternative Fuel Centre to reduce the emissions of green house gases produced by its Heavy Good Vehicle (HGV) fleet.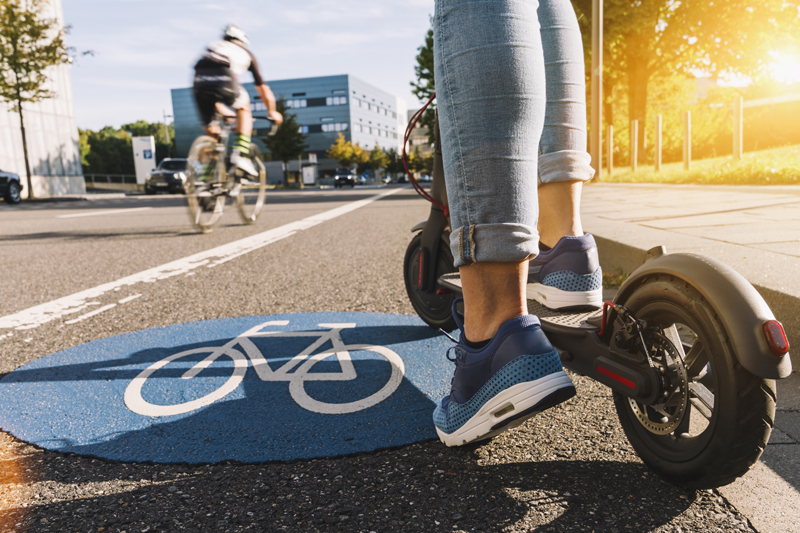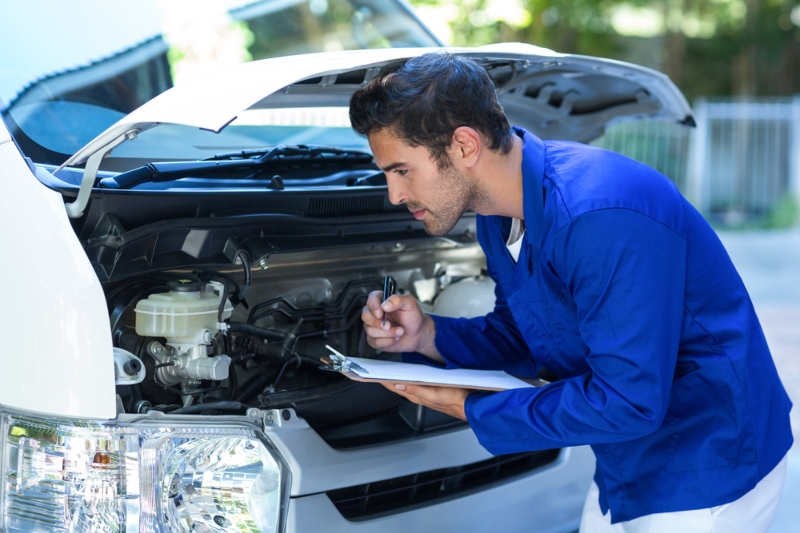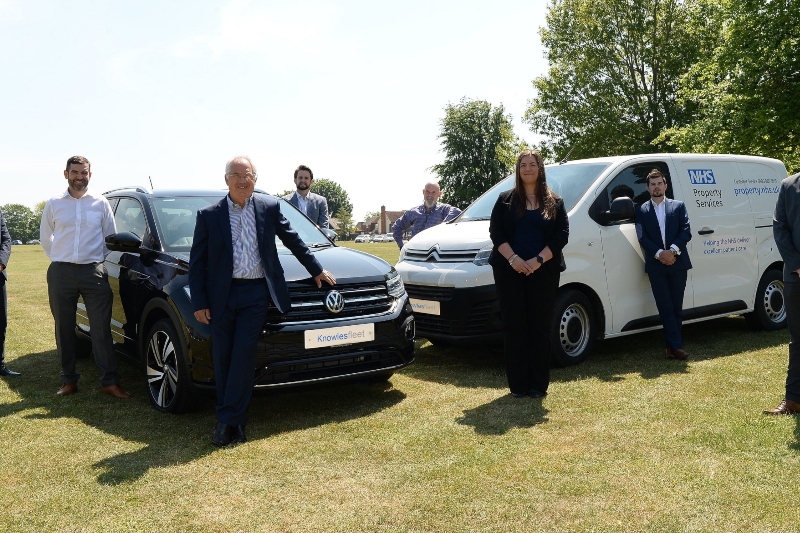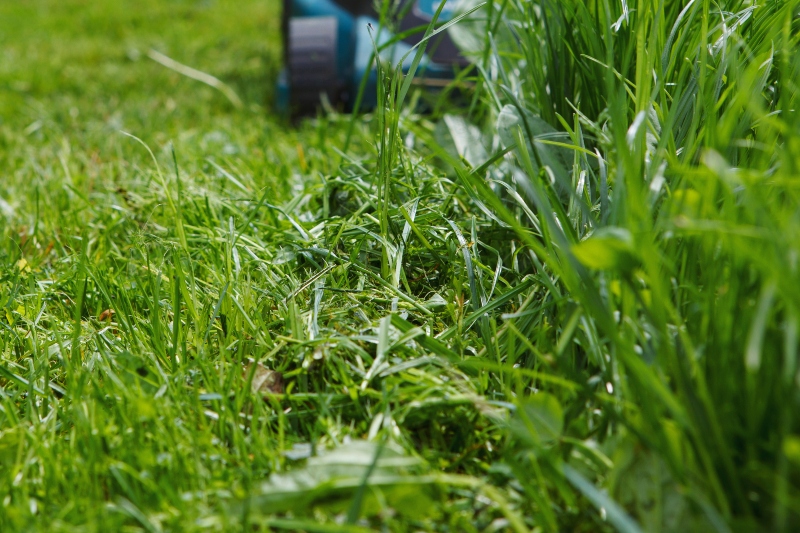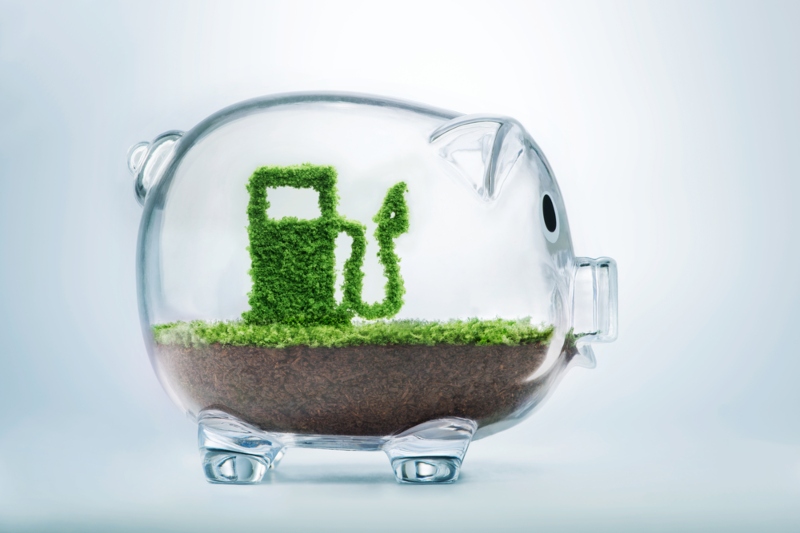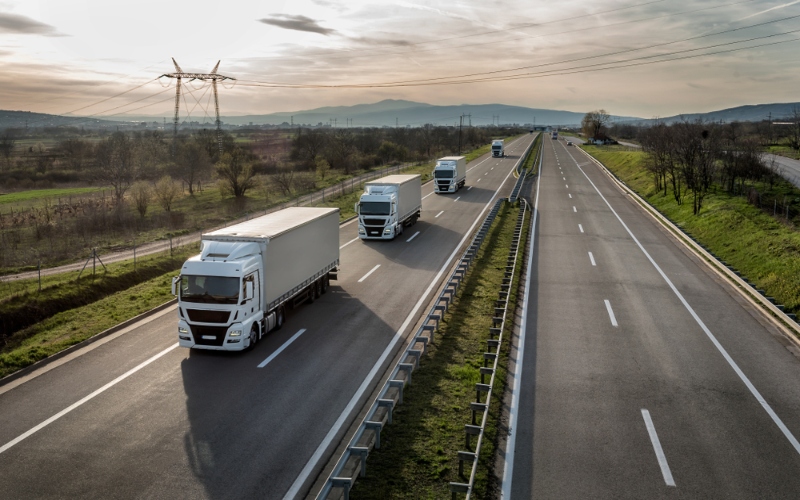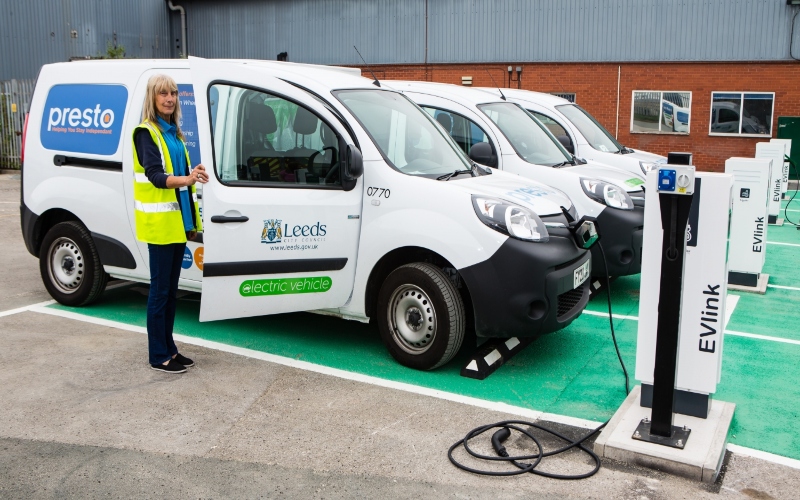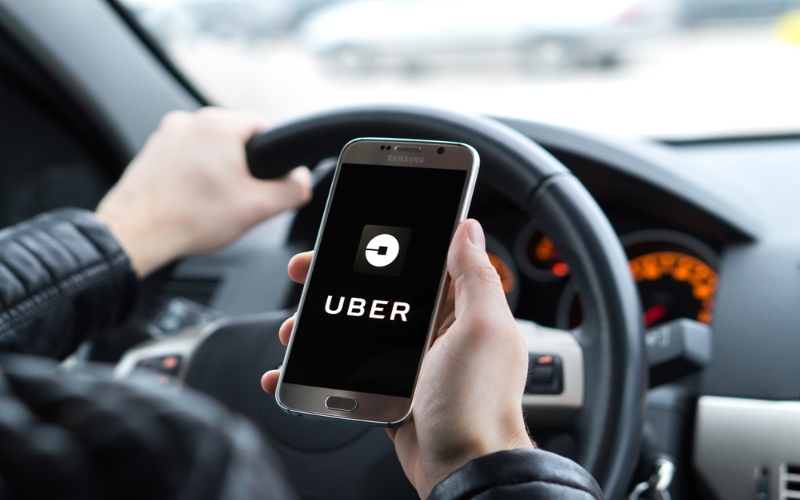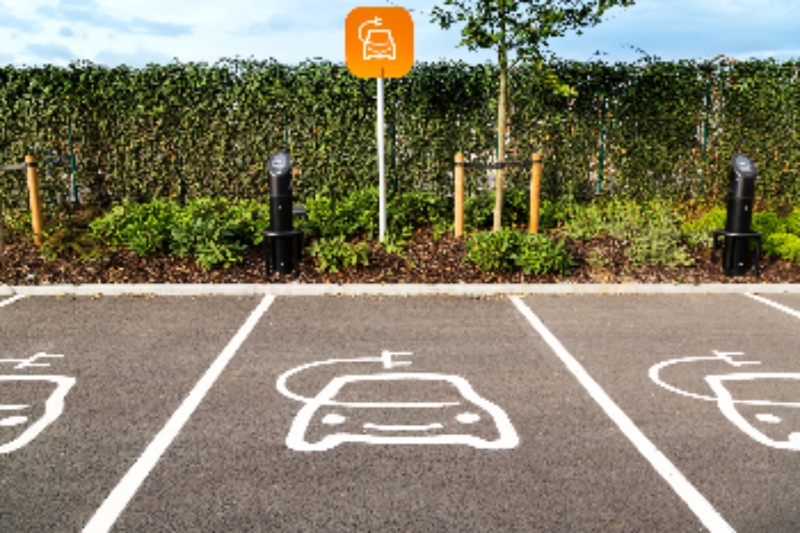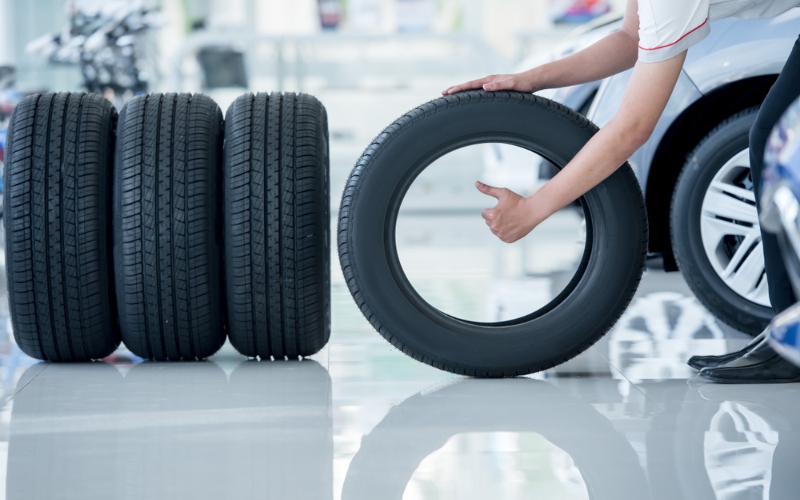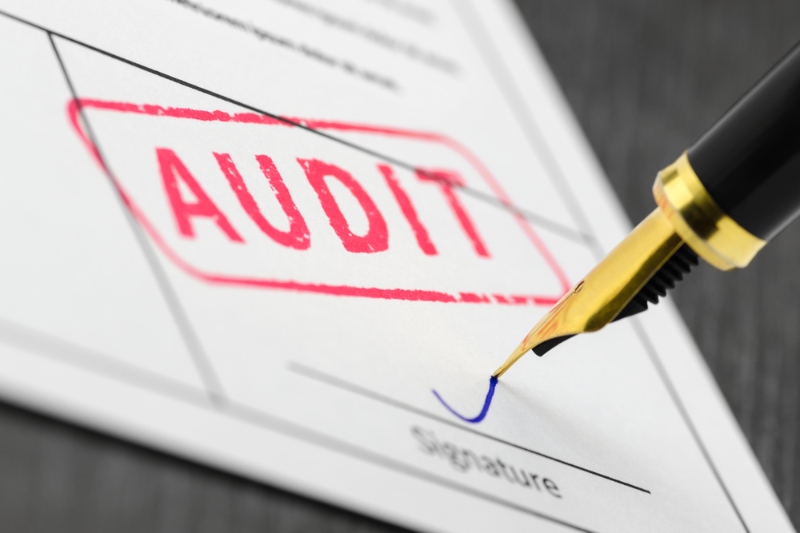 FORS restarts on-site audits after Covid-19 pause
15/06/2020
The Fleet Operator Recognition Scheme (FORS) has announced that it will resume on-site Bronze auditing for members based in England, following a break in light of Covid-19 restrictions.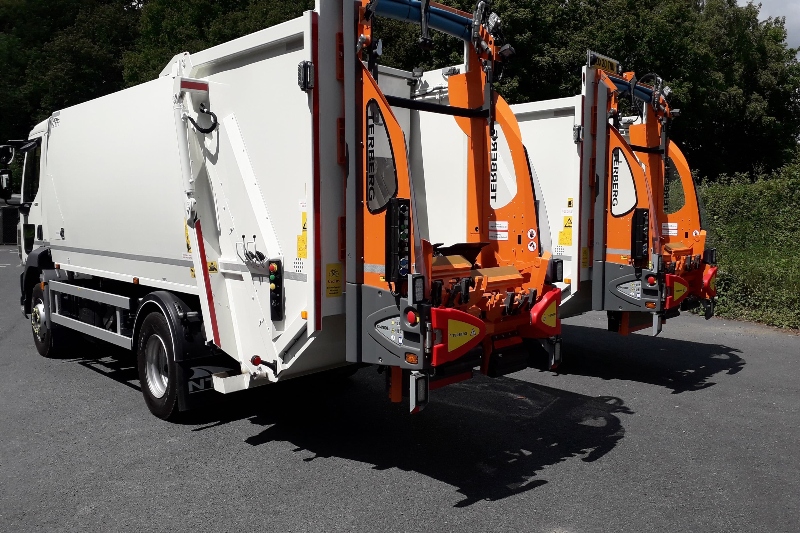 CTS Hire expands fleet for low emission zones
15/06/2020
Since the start of 2020 municipal vehicle hire company CTS Hire has continually invested in brand-new ULEZ (Ultra Low Emission Zone) compliant refuse vehicles that also meet with the new Direct Vision Standard (DVS) due to be introduced in October this year.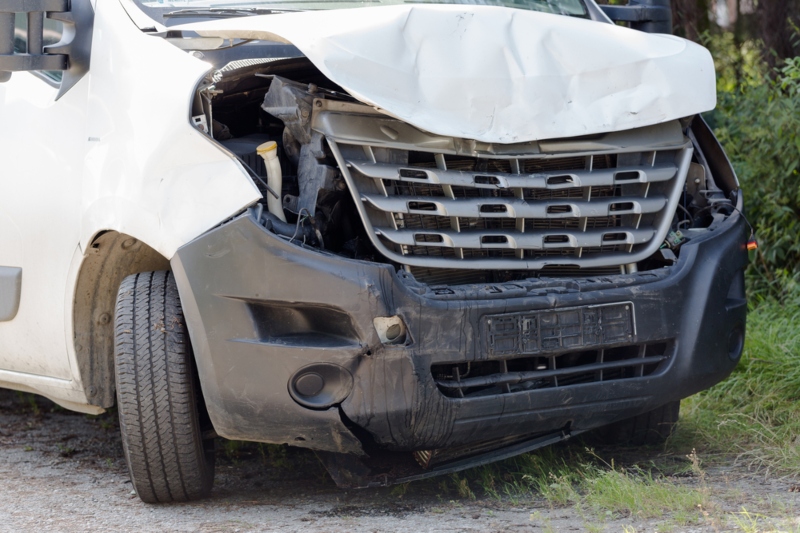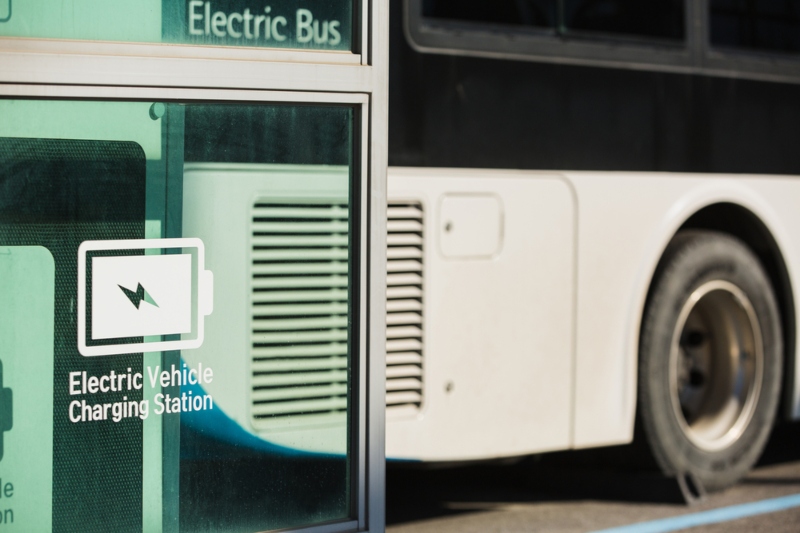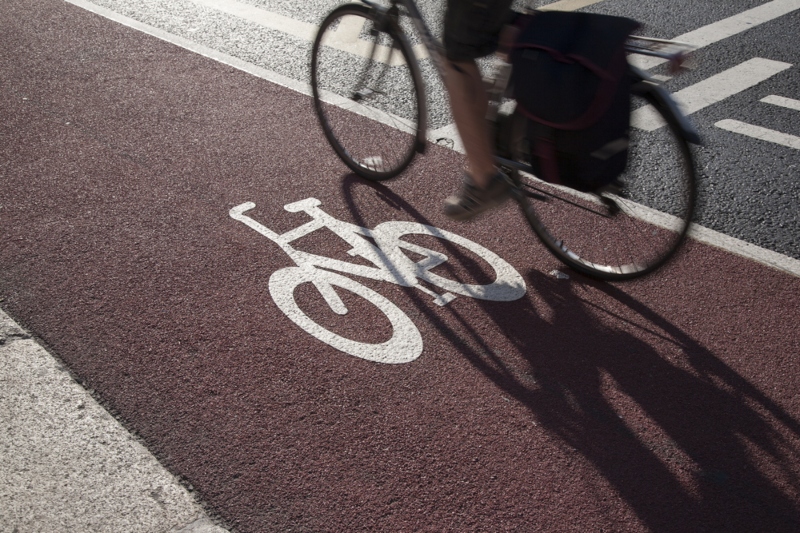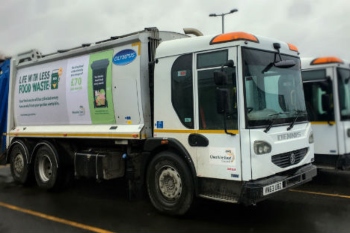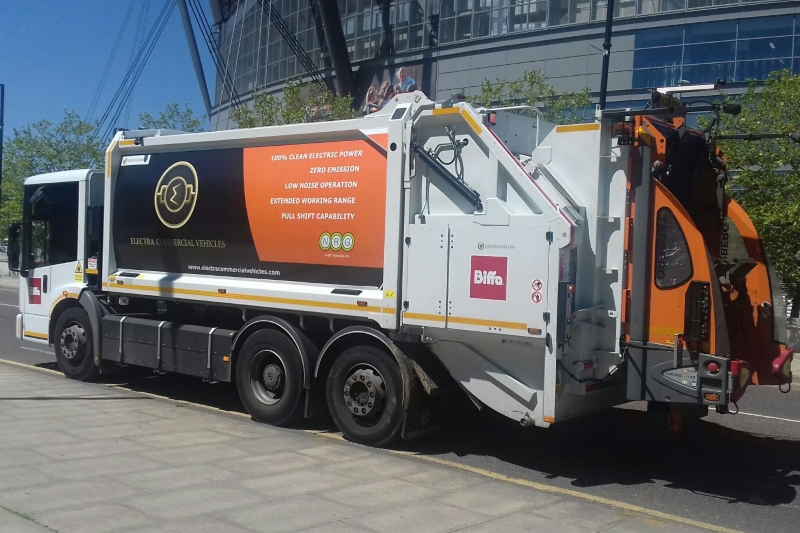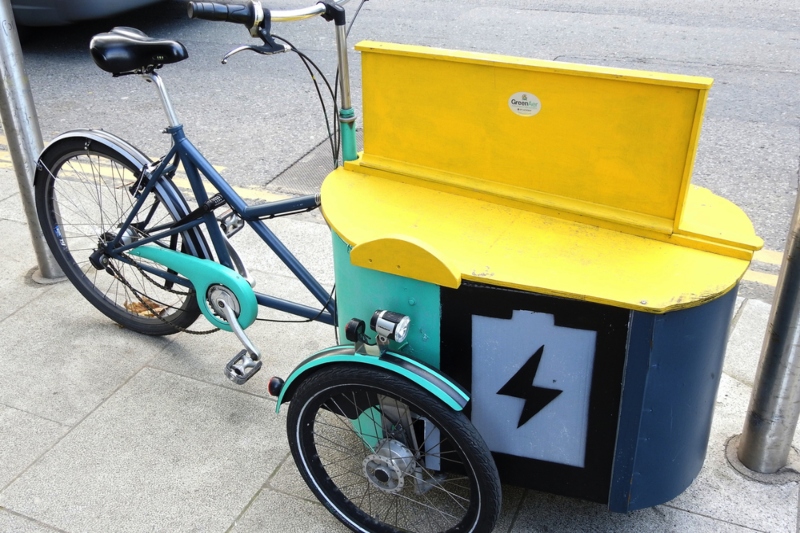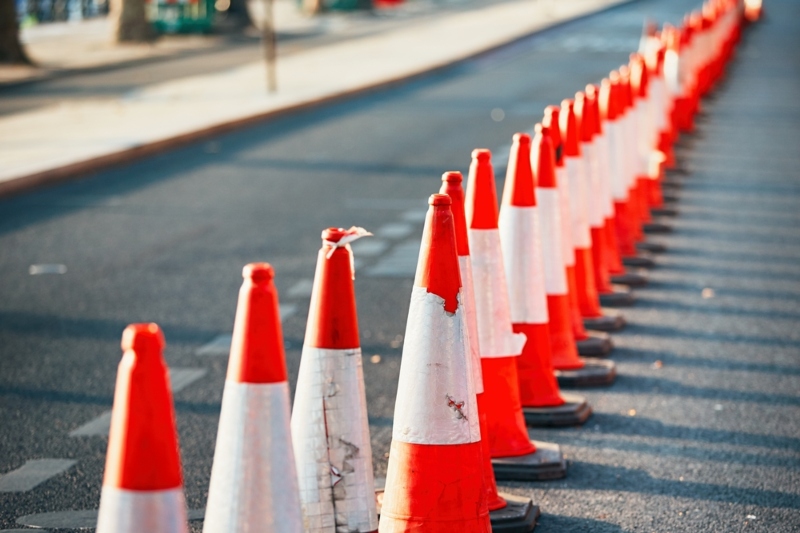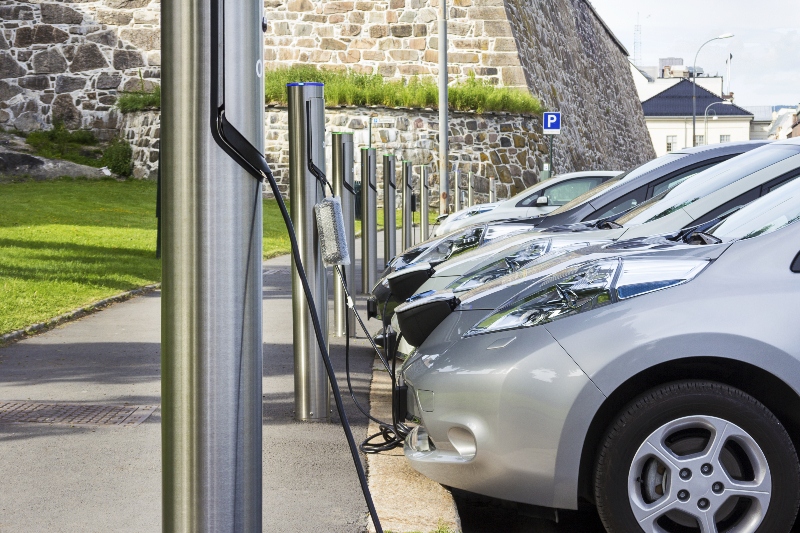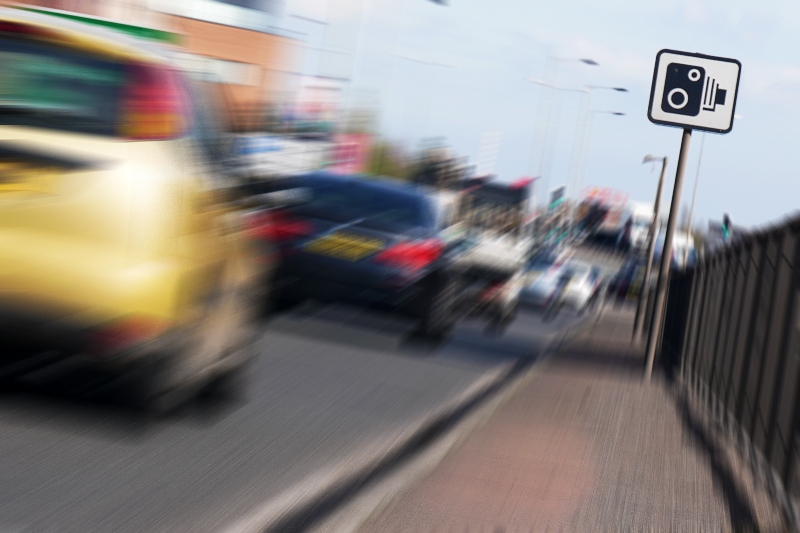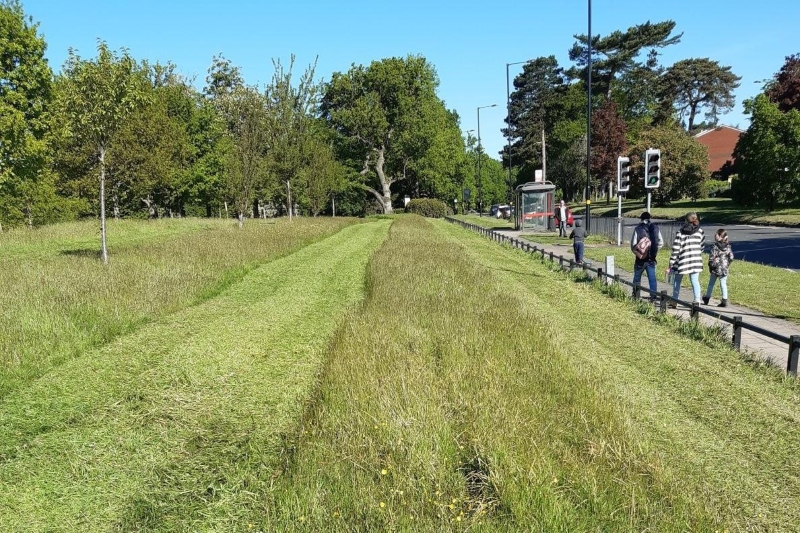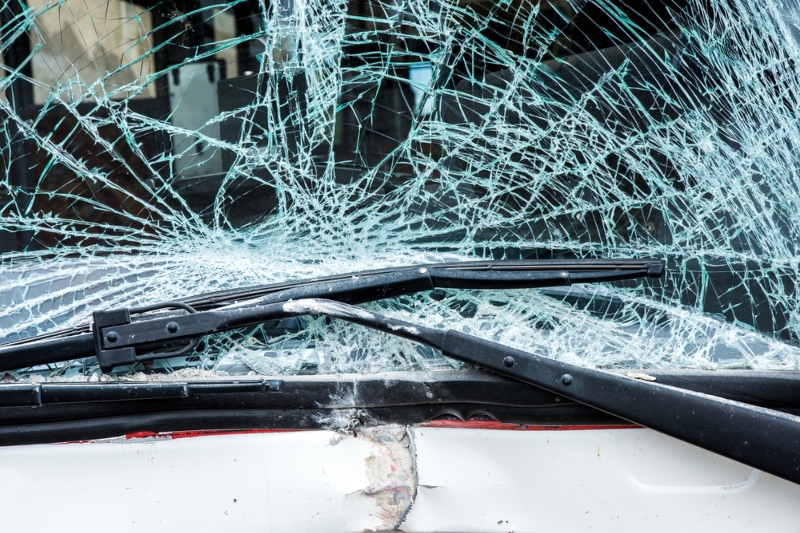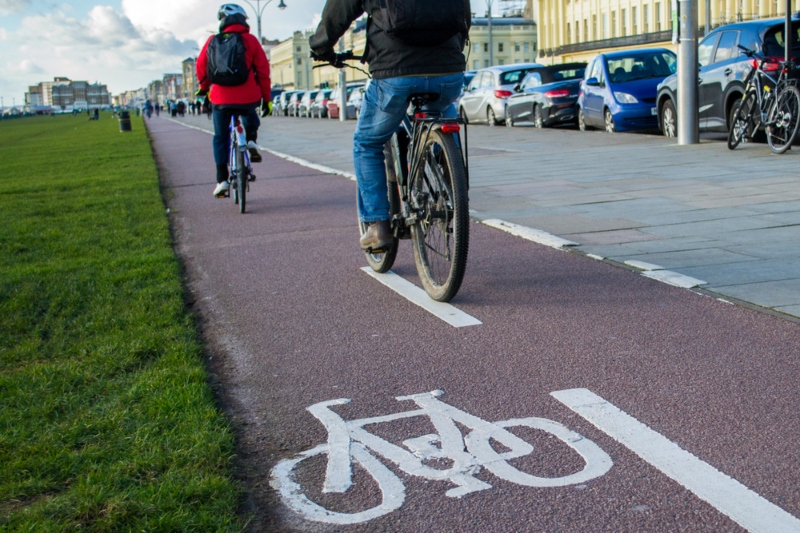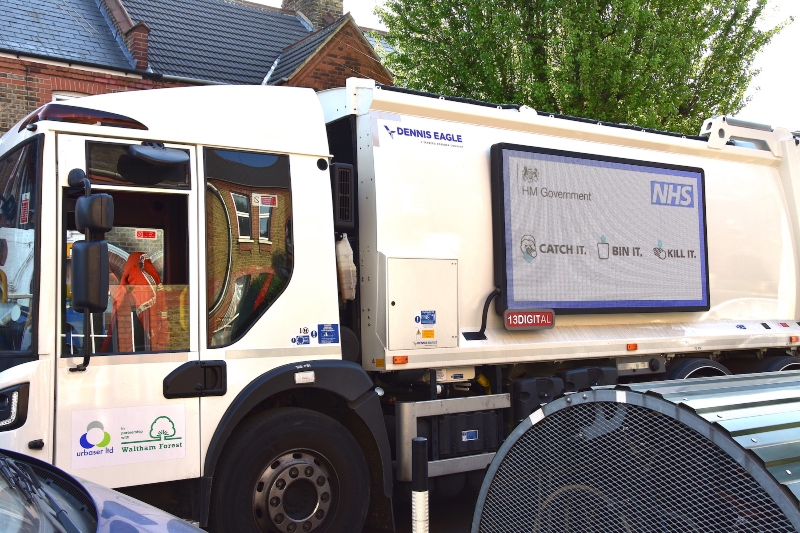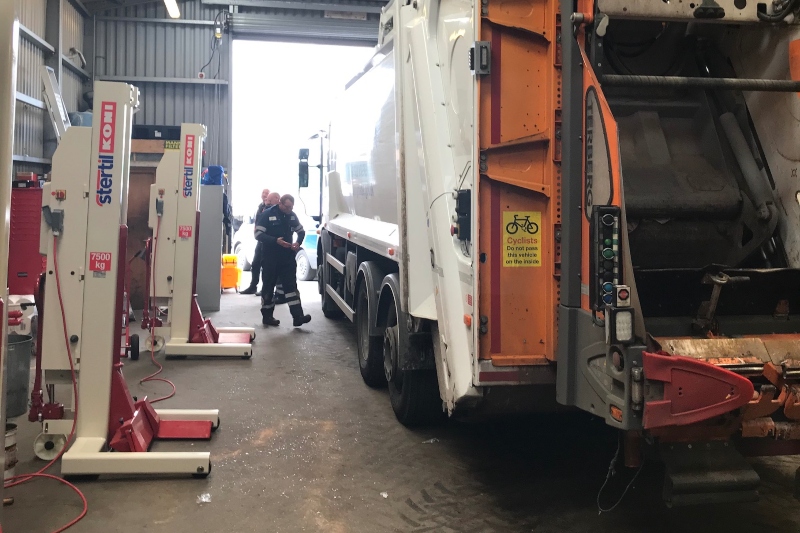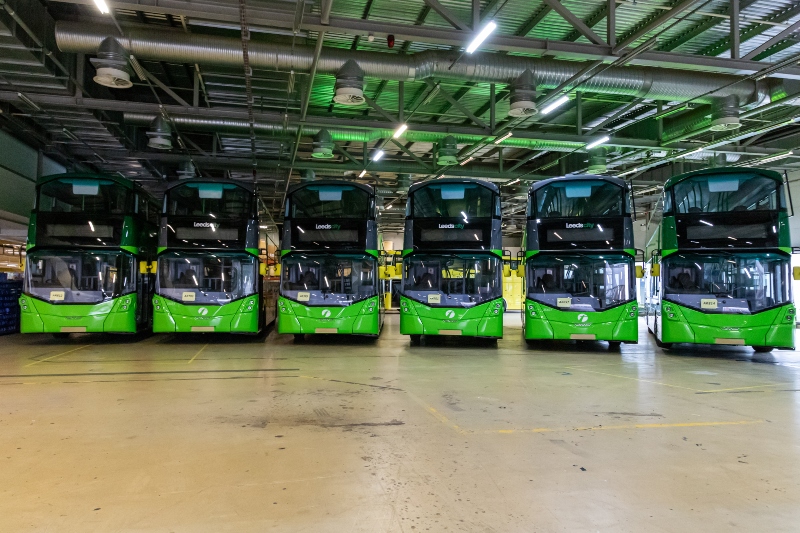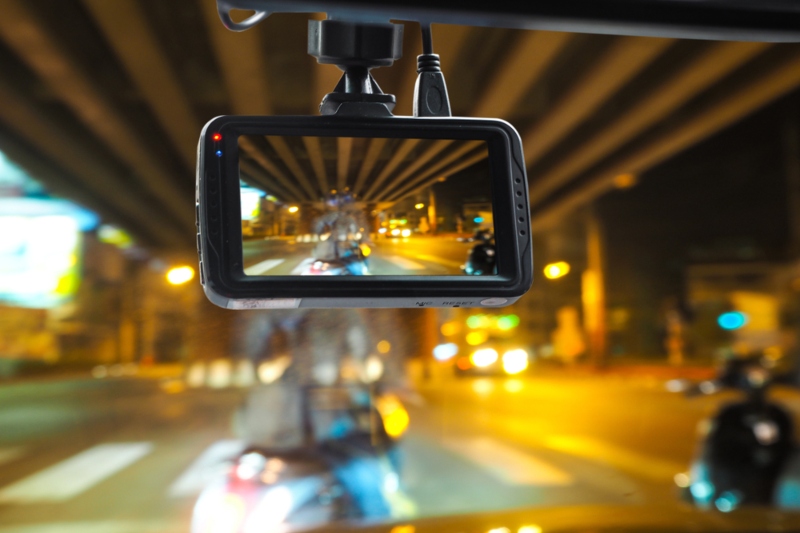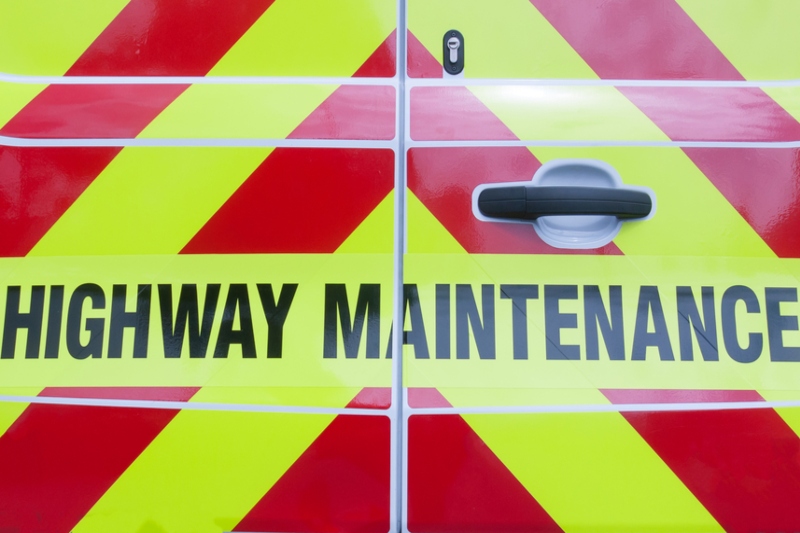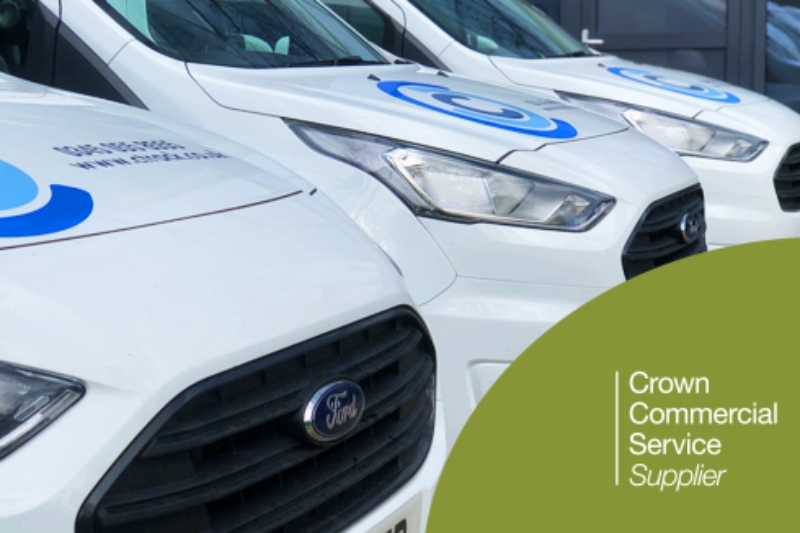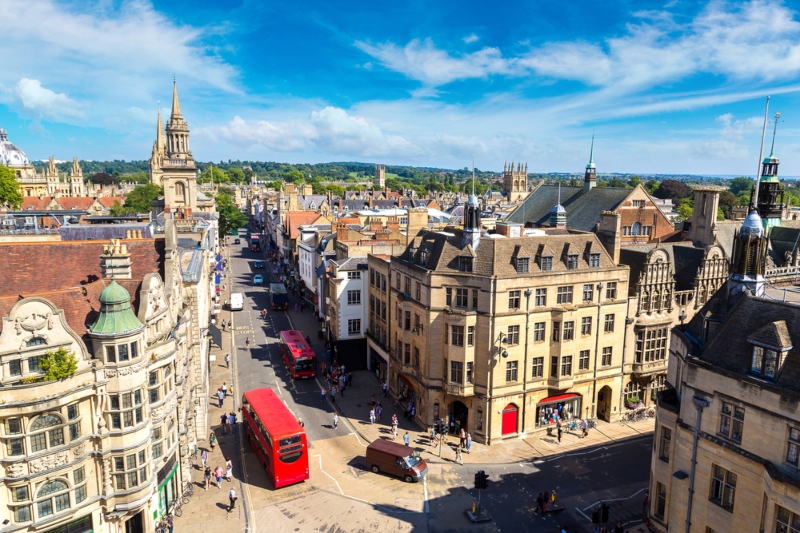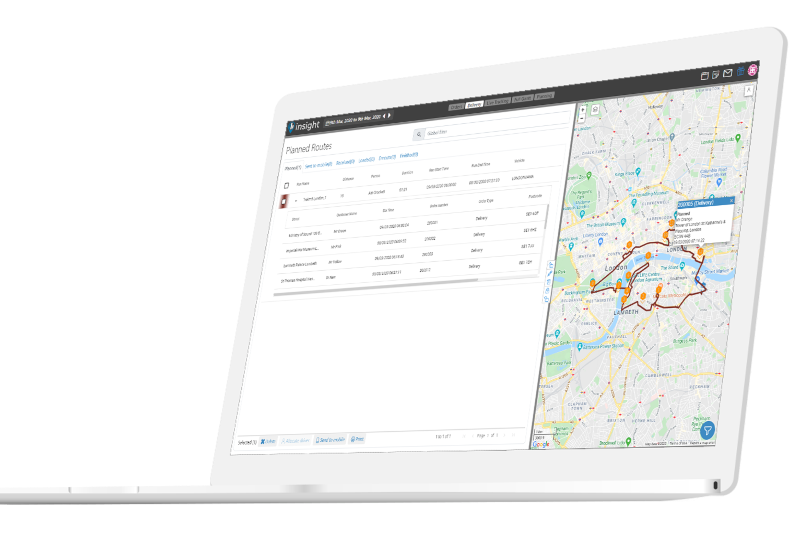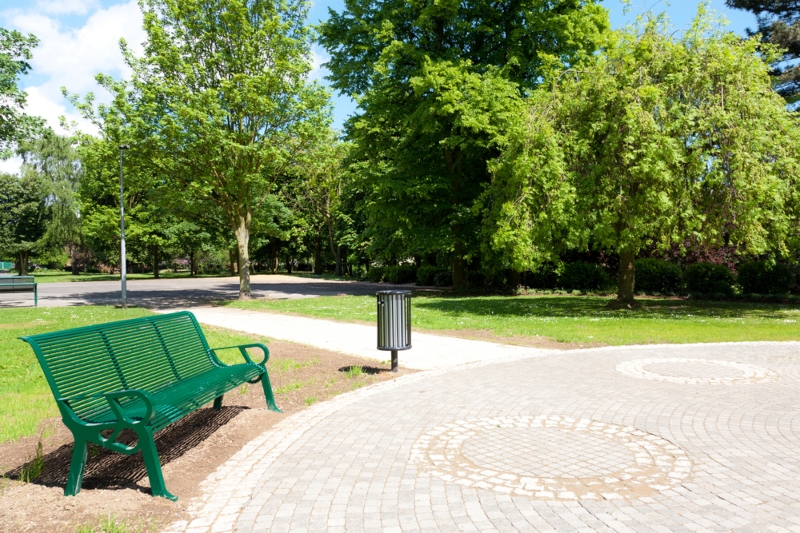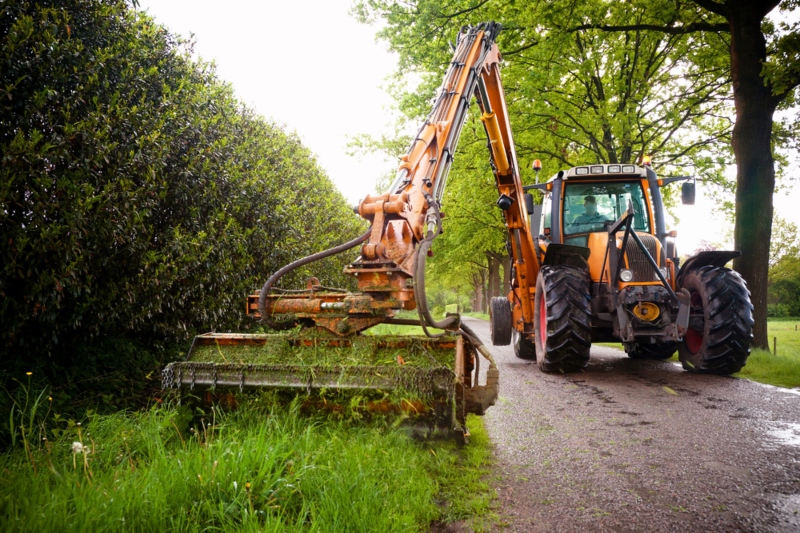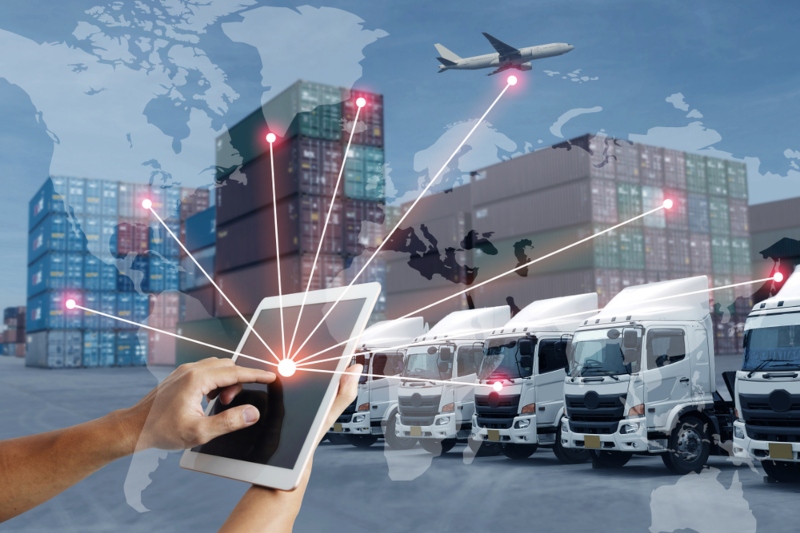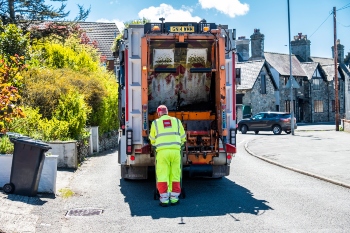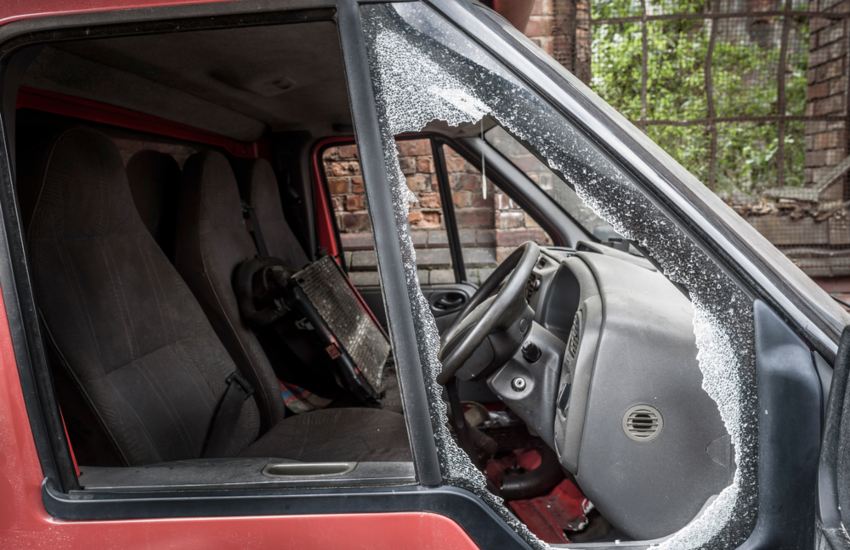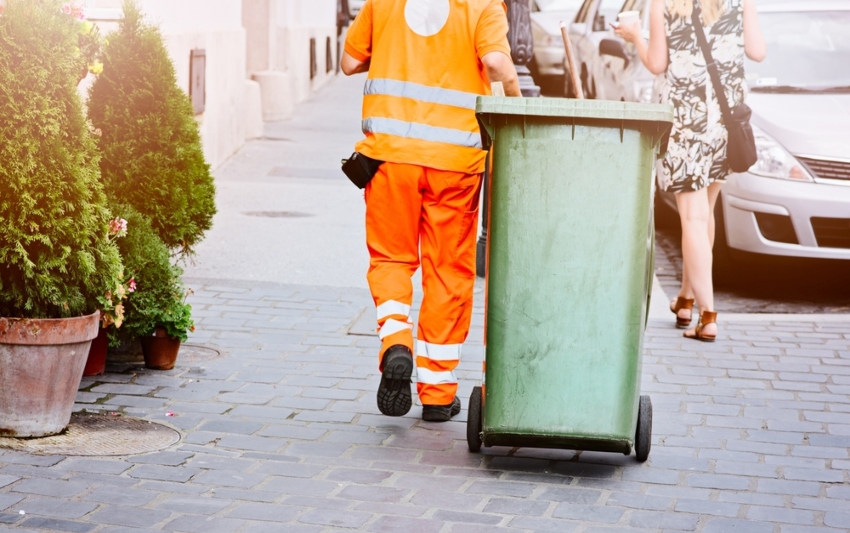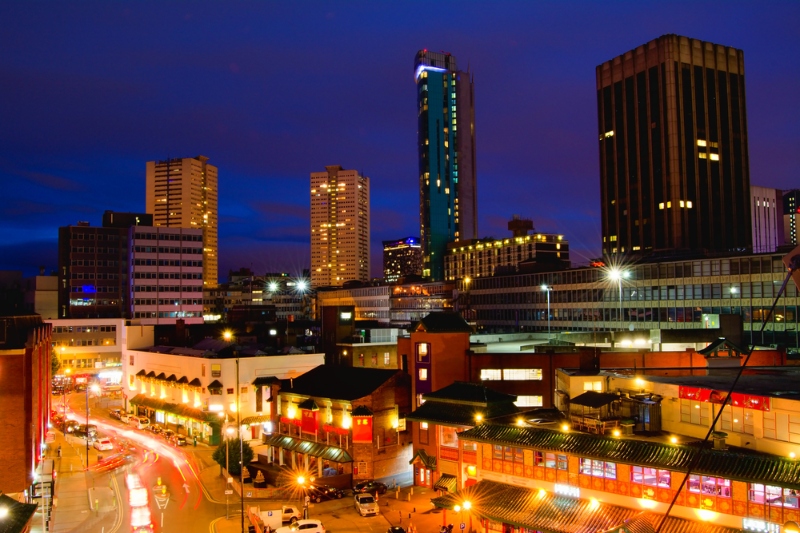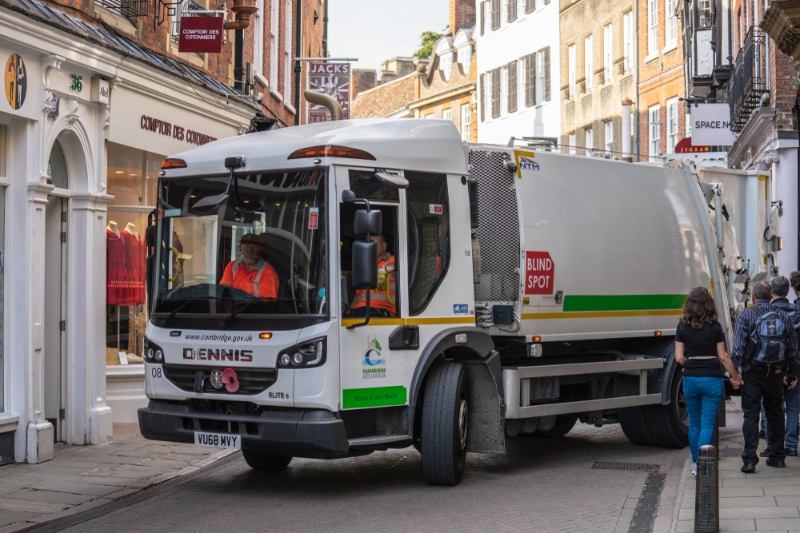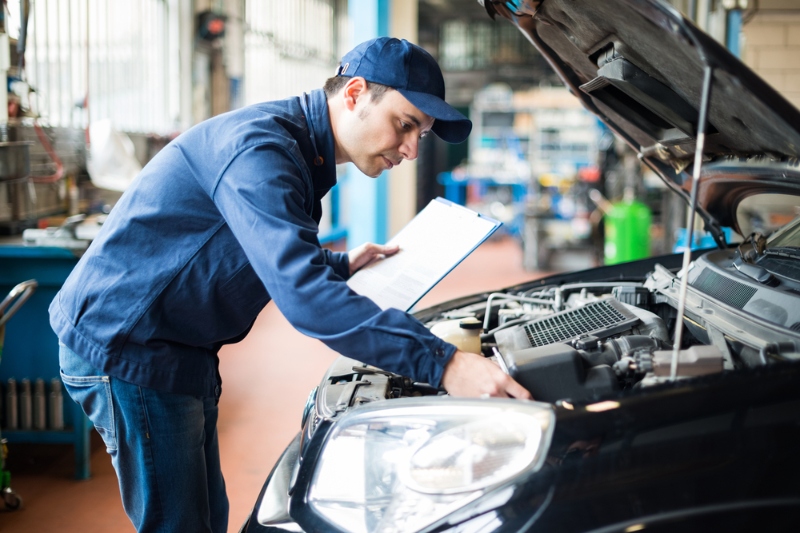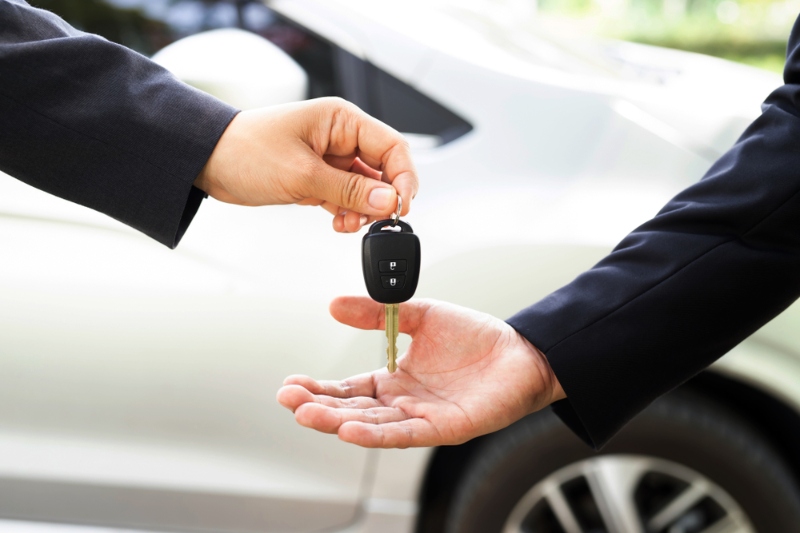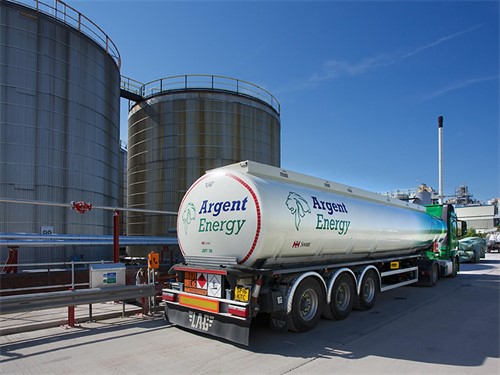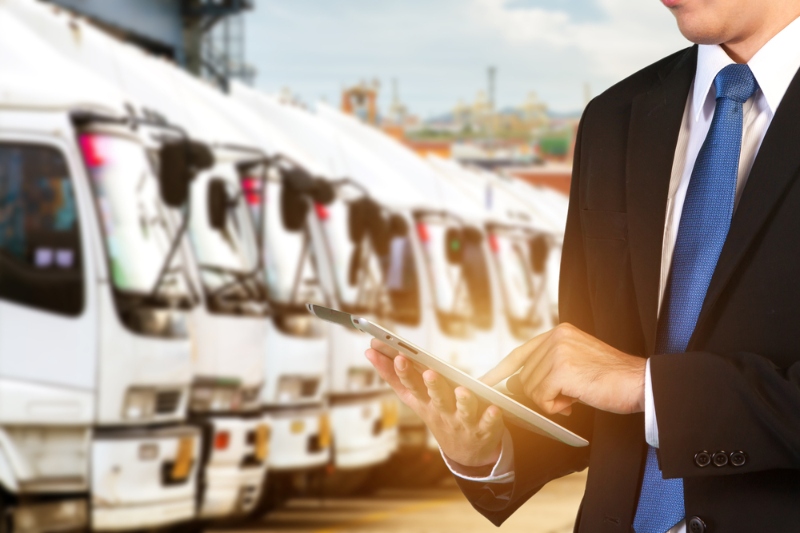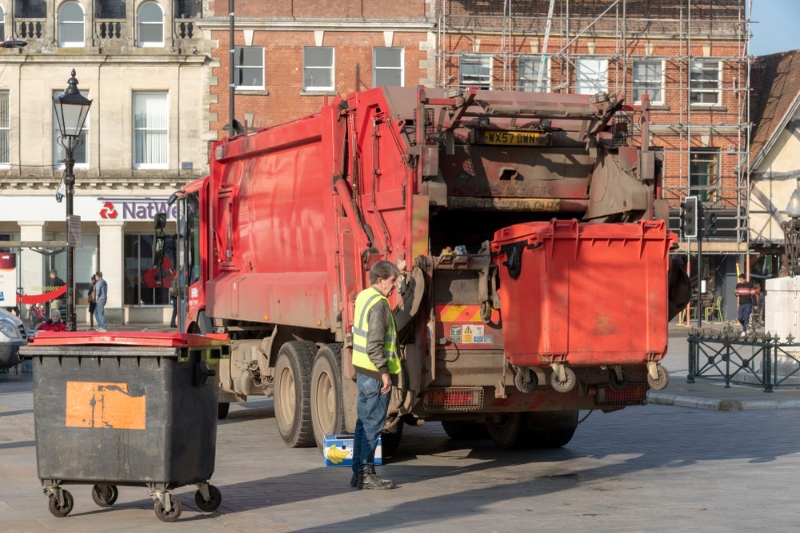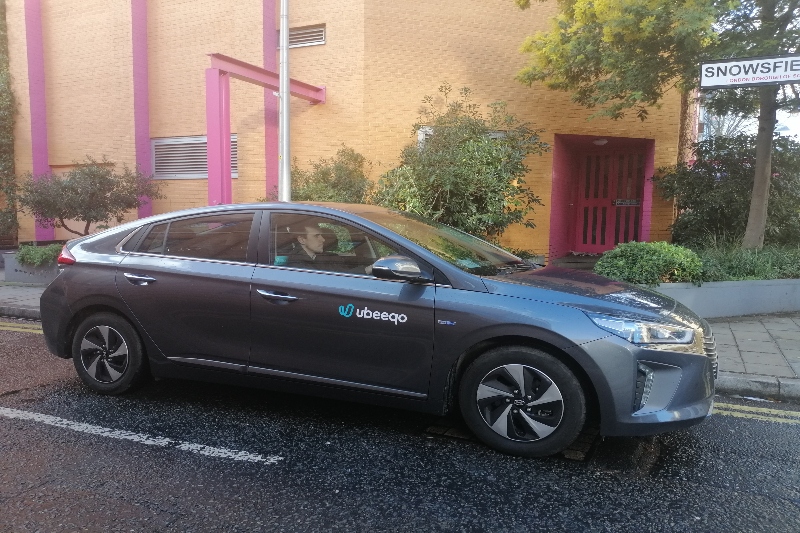 Ubeeqo adds Hyundai Ioniq hybrid to fleet
12/03/2020
Ubeeqo, Europcar Mobility Group's car sharing brand, is extending its choice of low emission vehicles with the introduction of the Hyundai Ioniq hybrid to its UK fleet, responding to market demand as the number of UK members more than doubled year on year in 2019.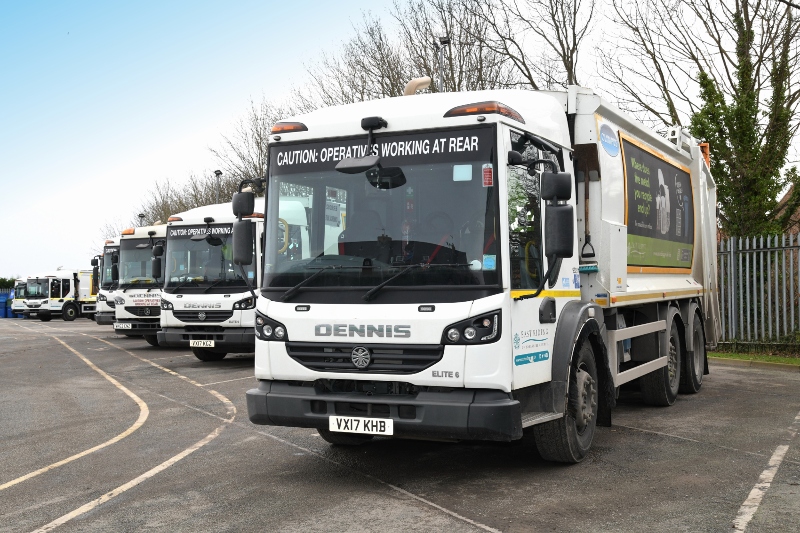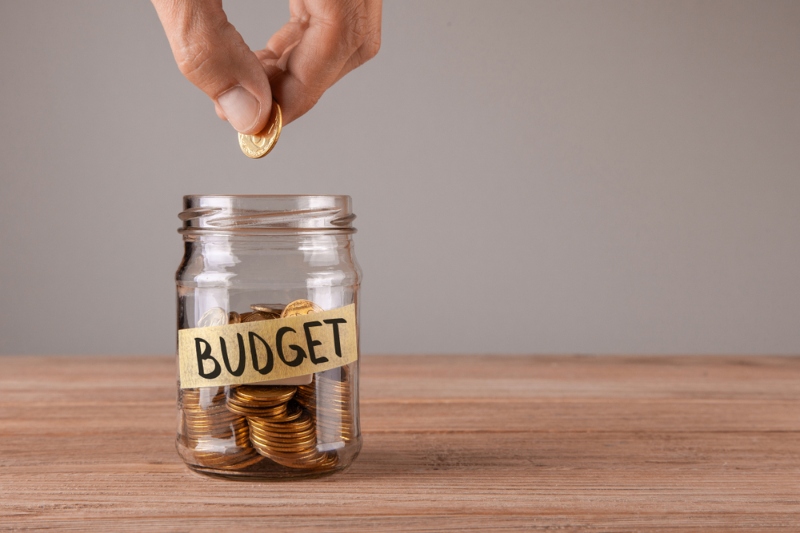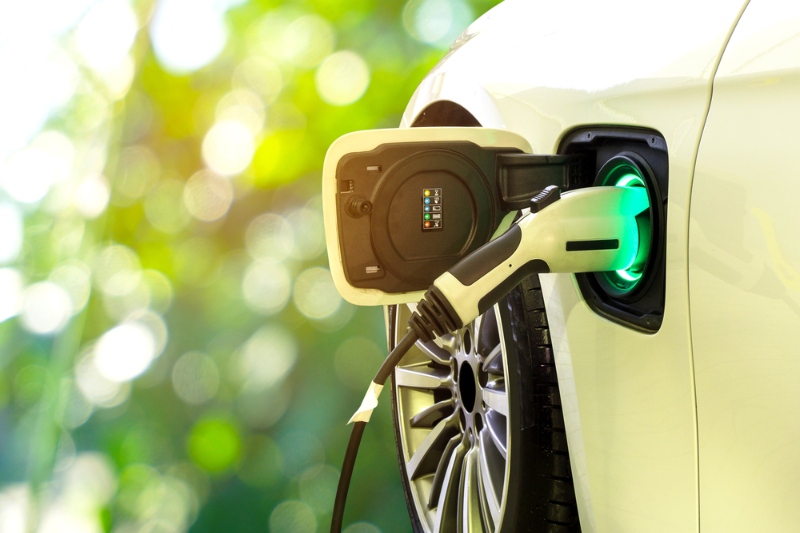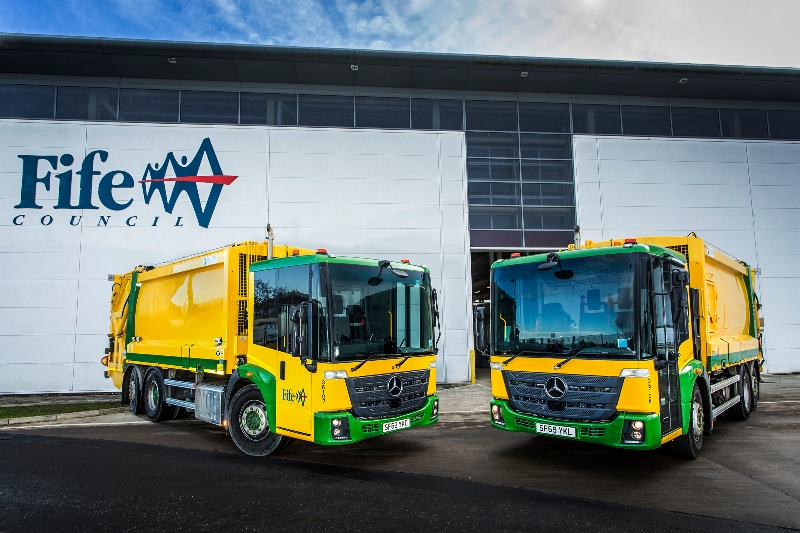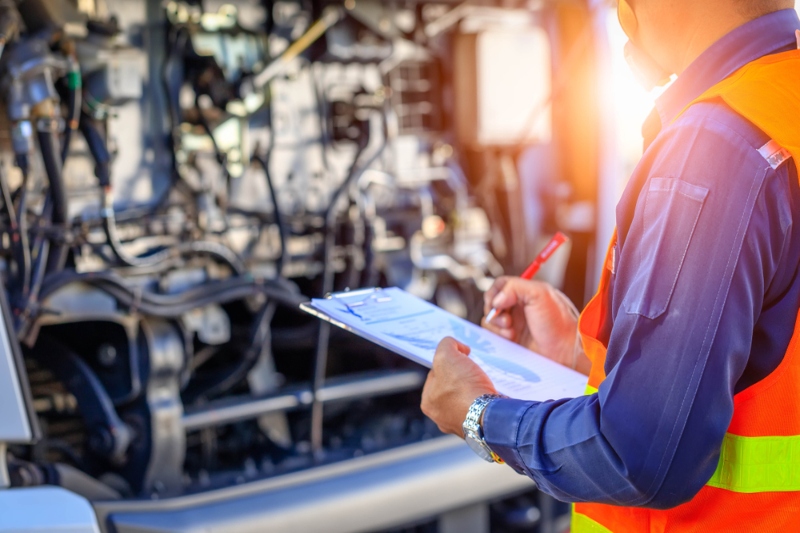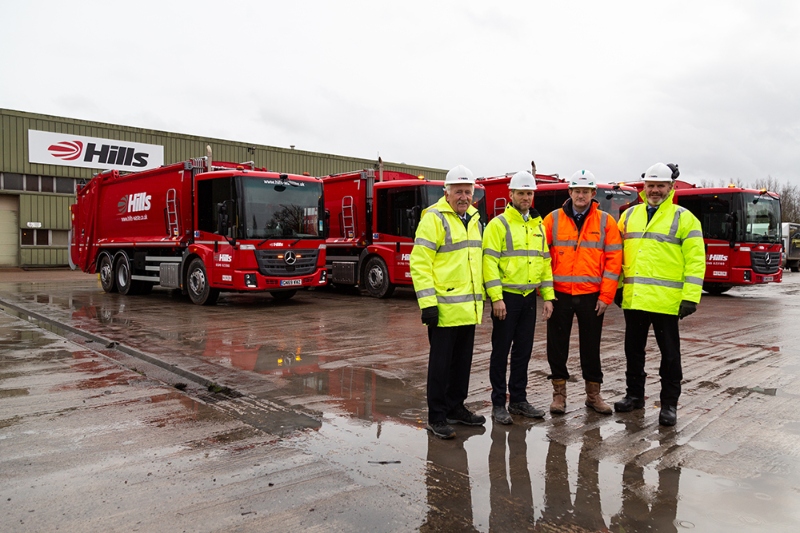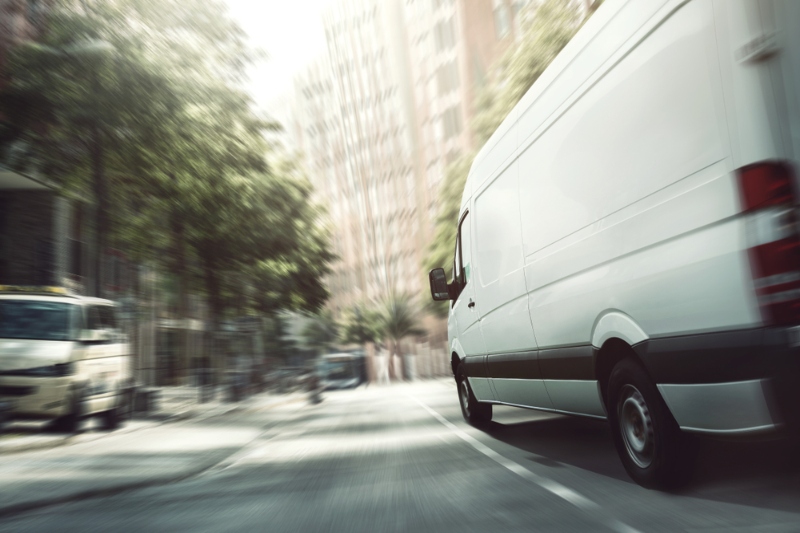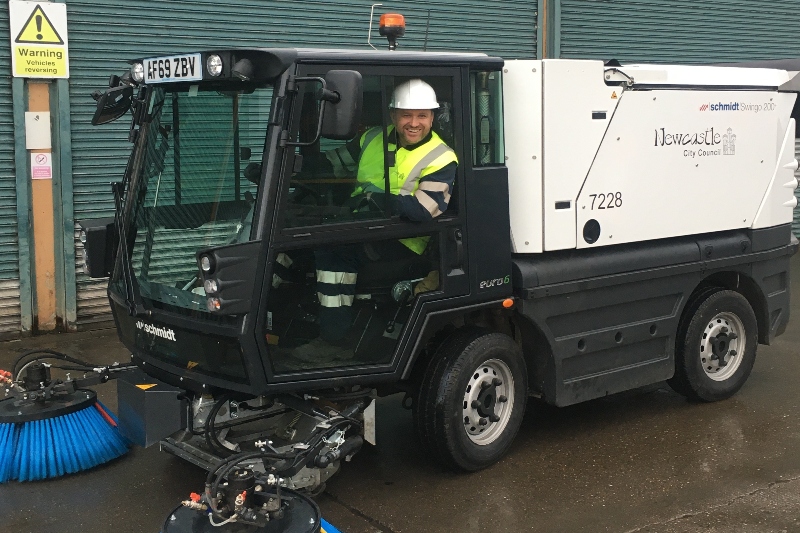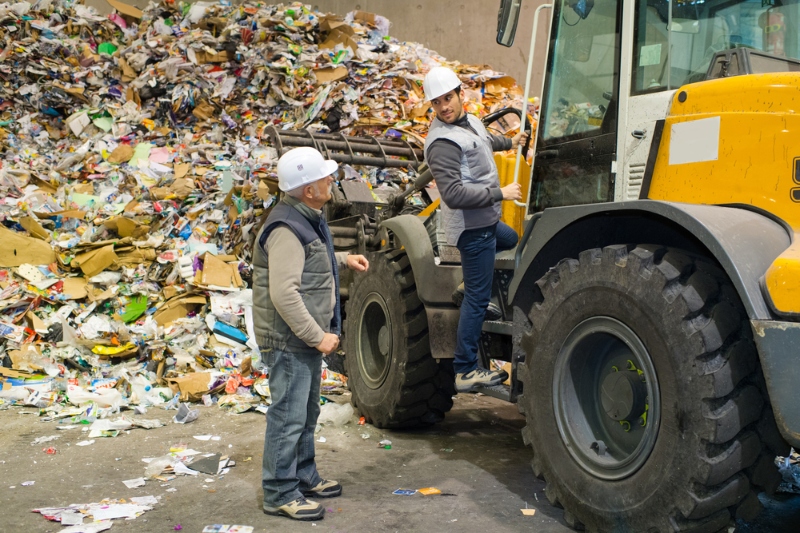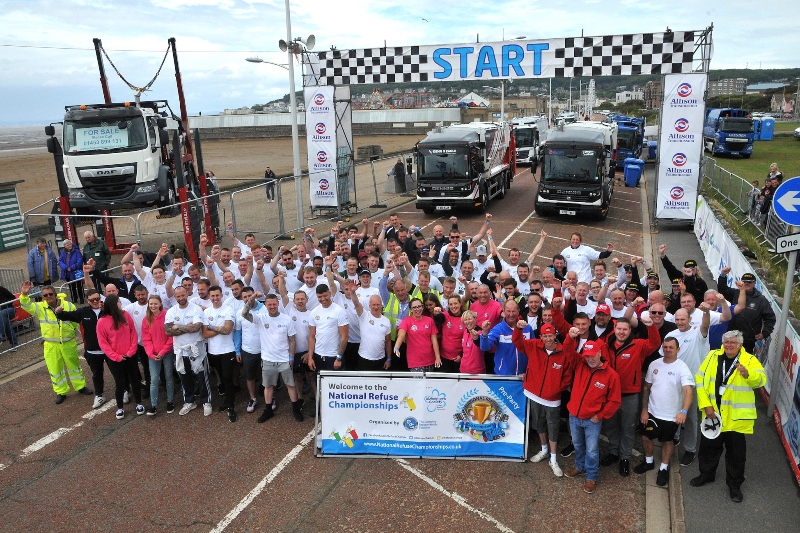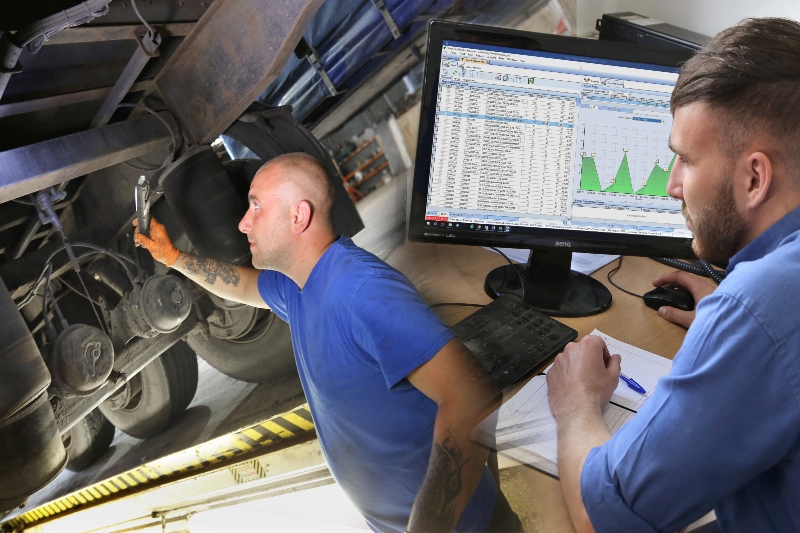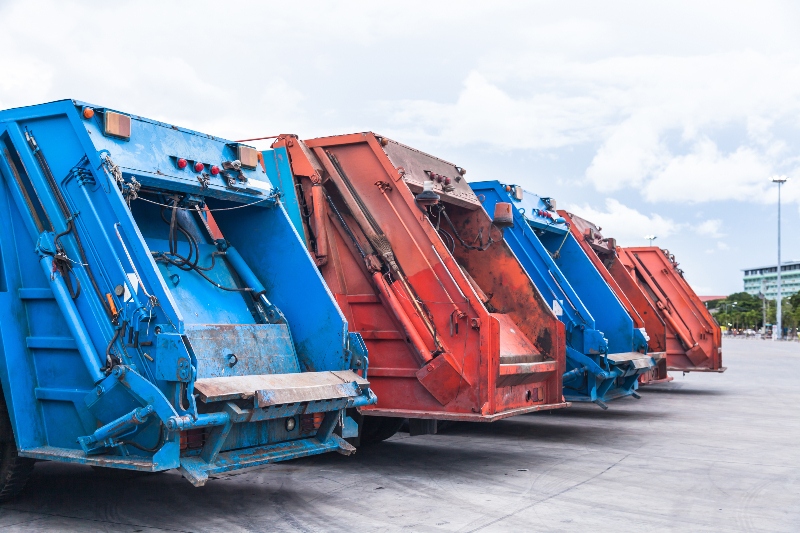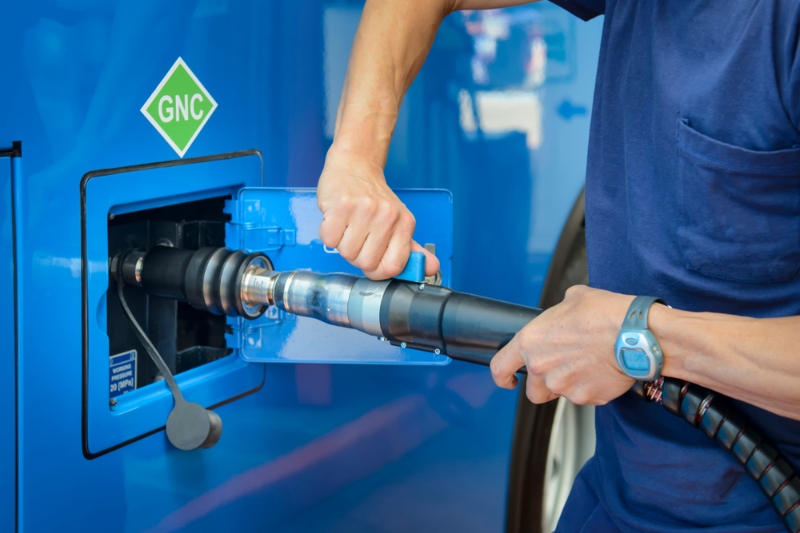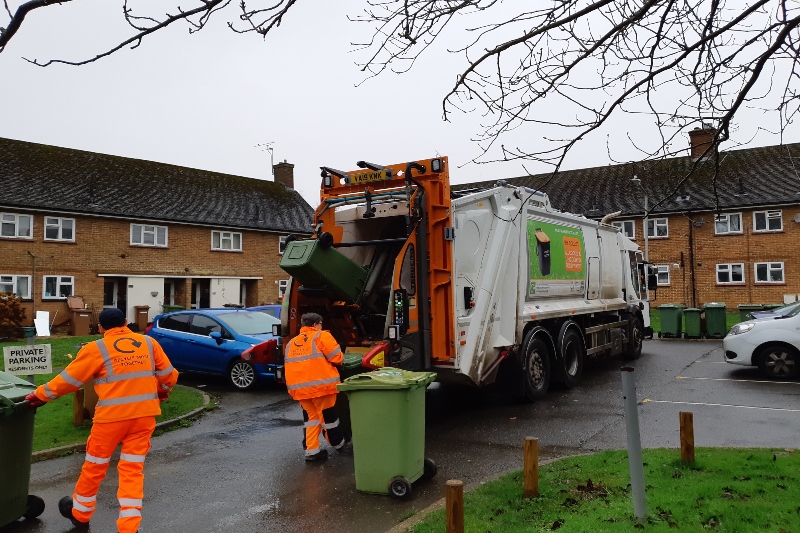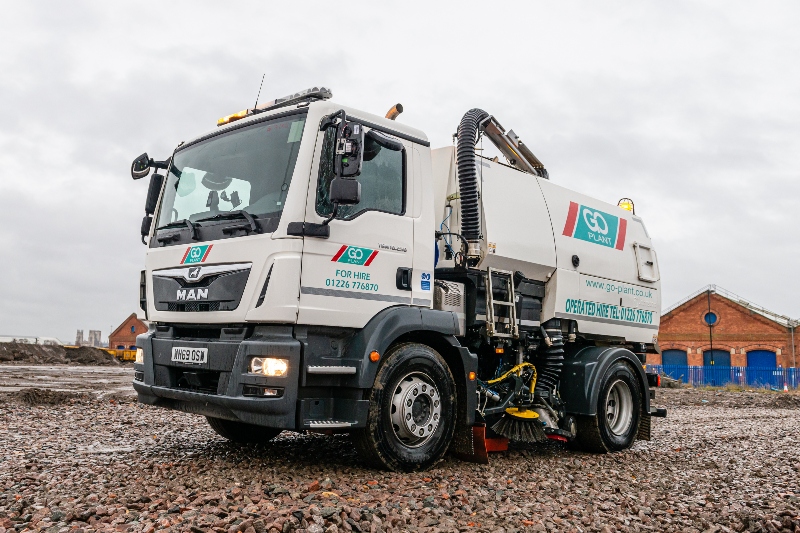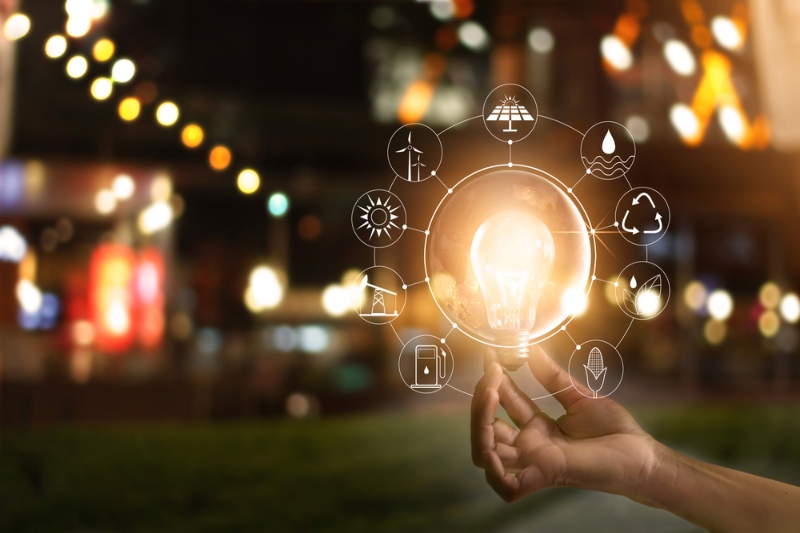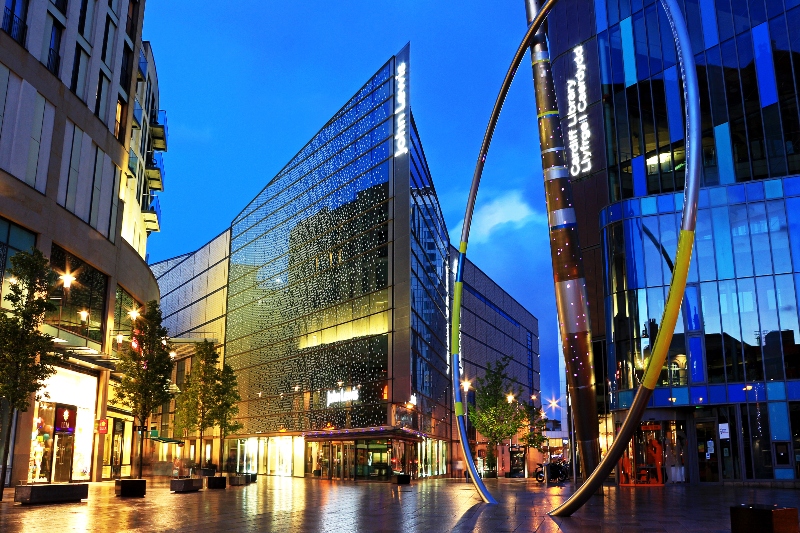 Cardiff sees rapid EV charging network roll out
13/02/2020
Engenie has installed its first two rapid EV charge points in Cardiff city centre as part of a wider rollout that will more than double the number of rapid chargers in the city.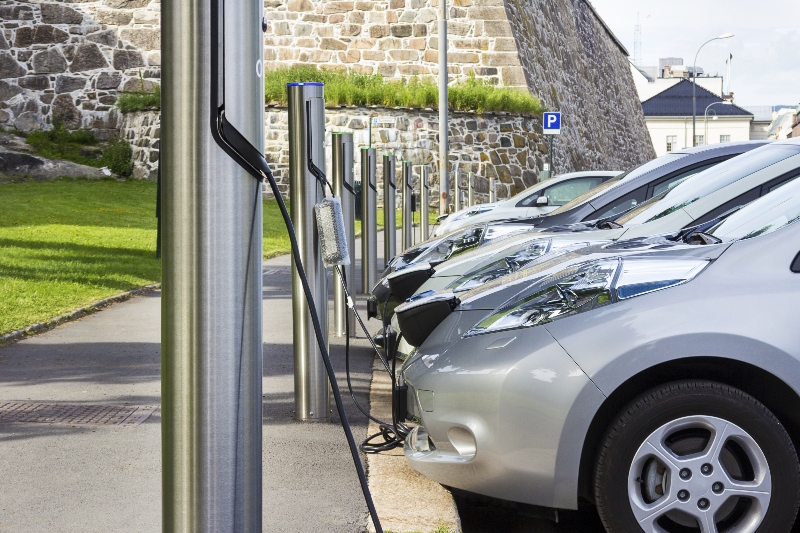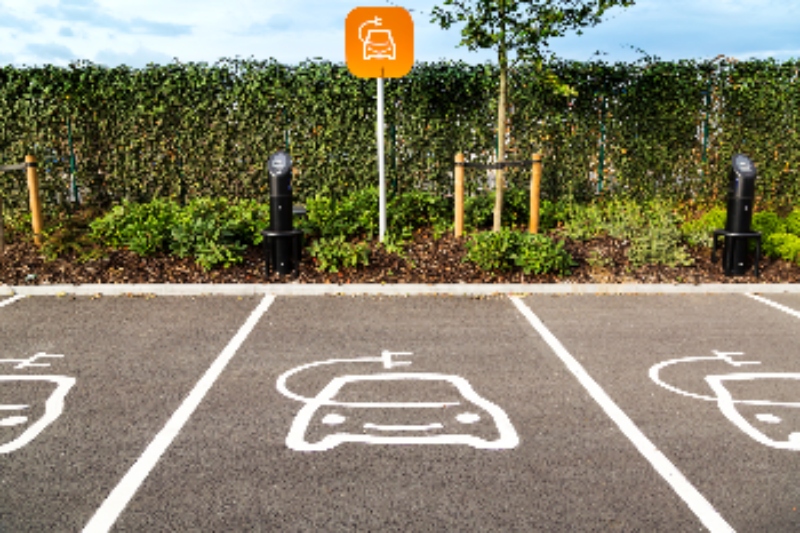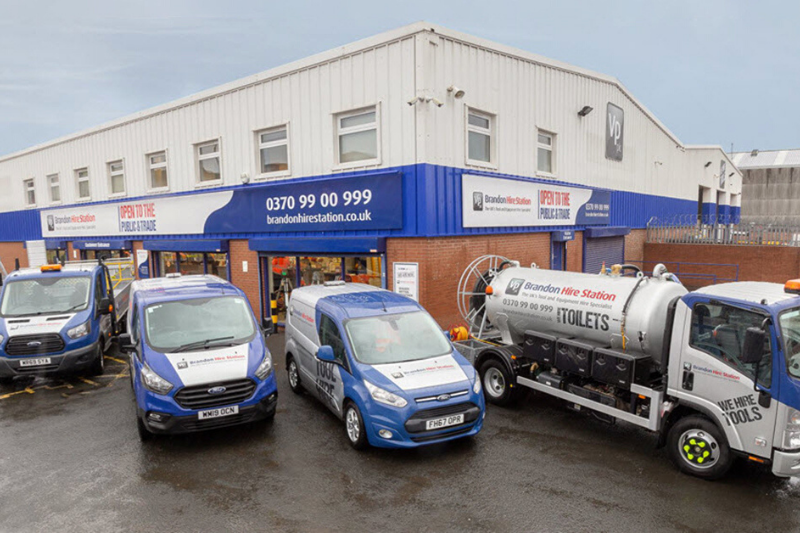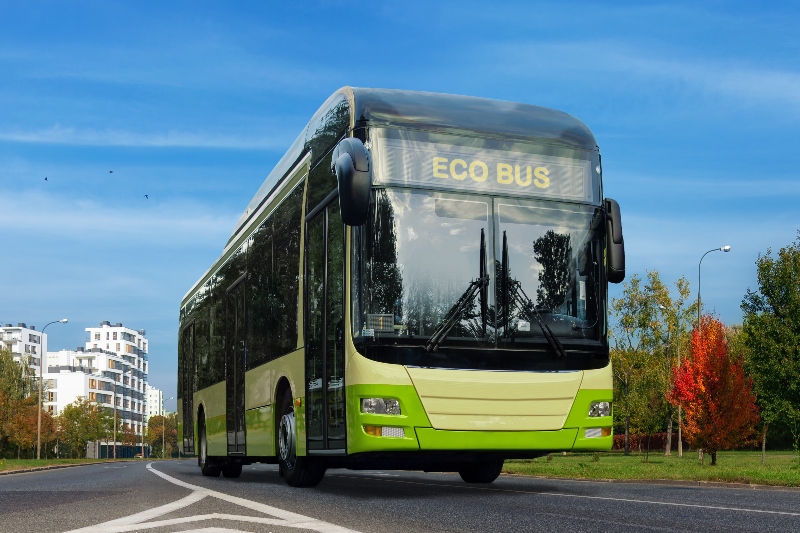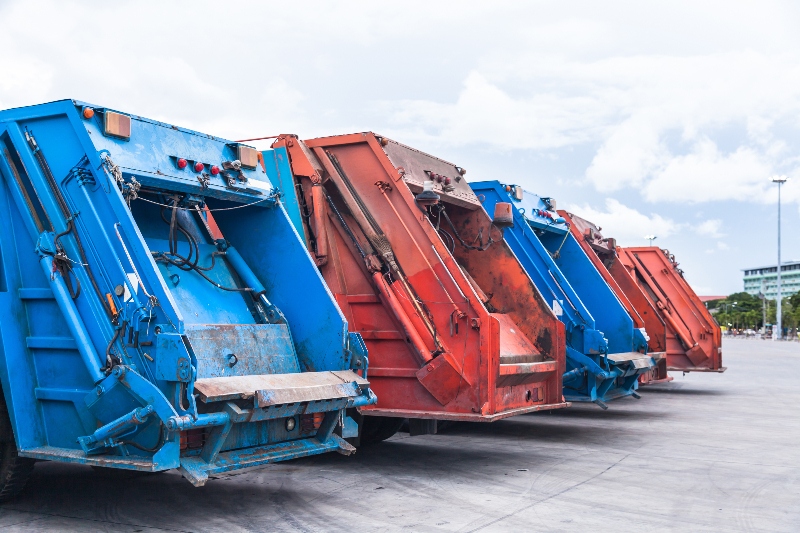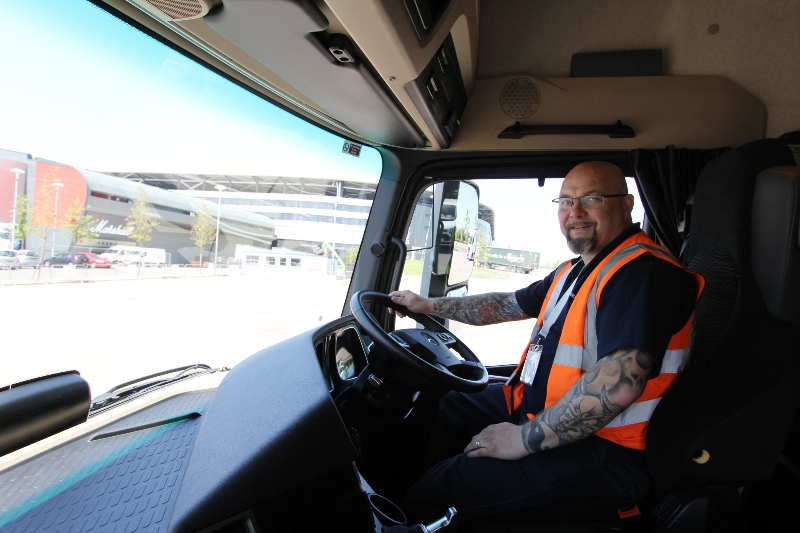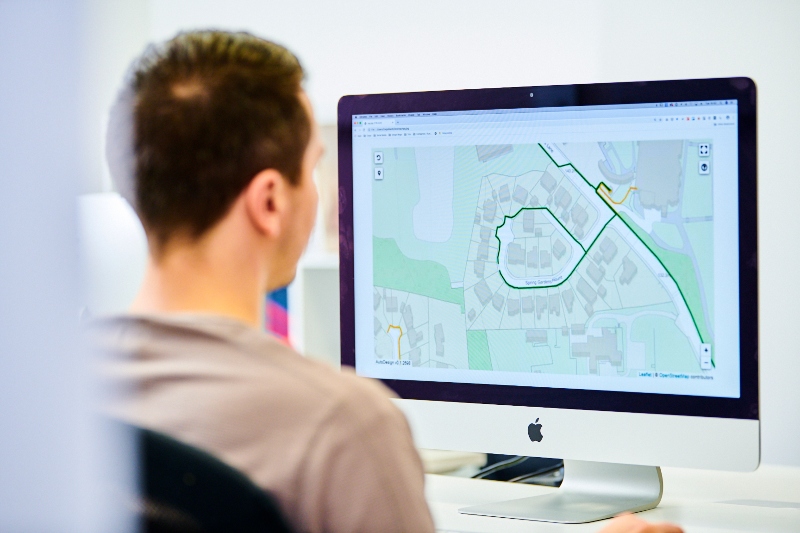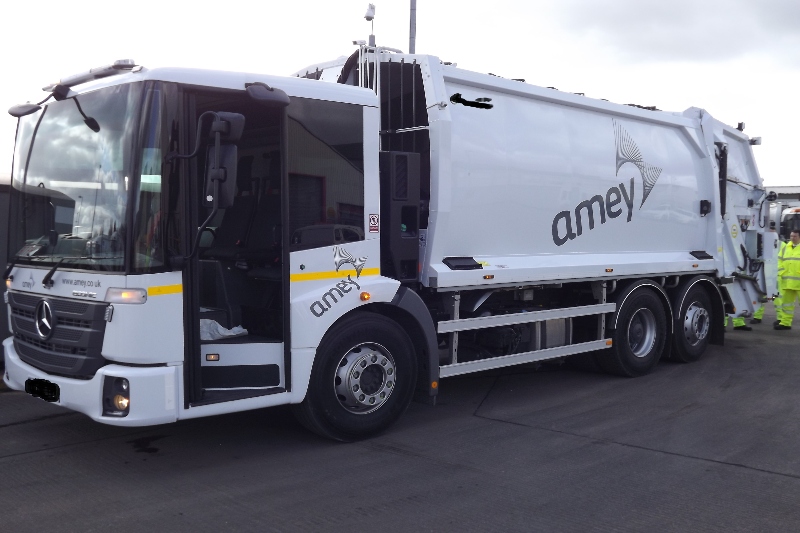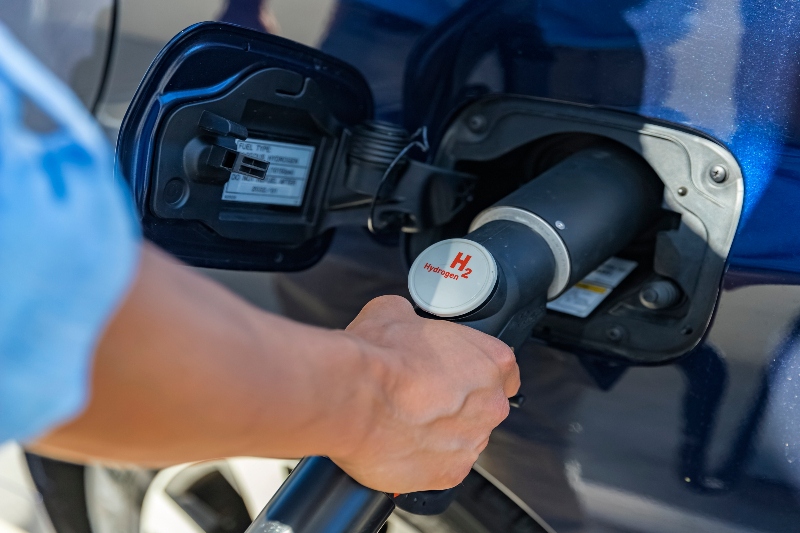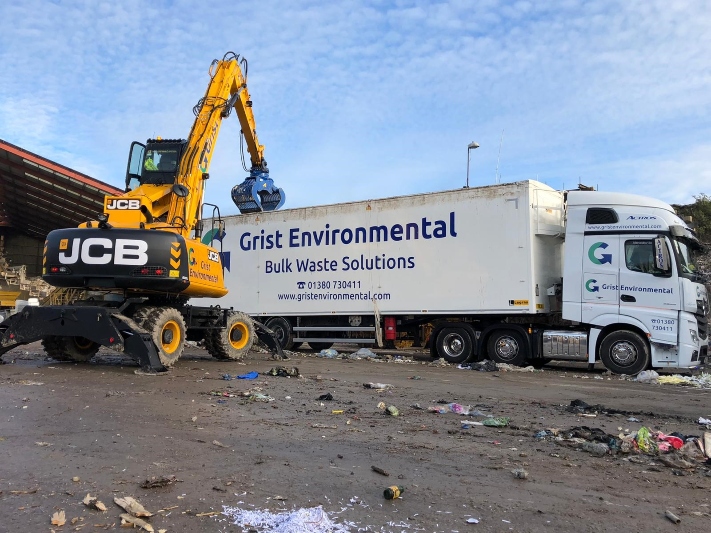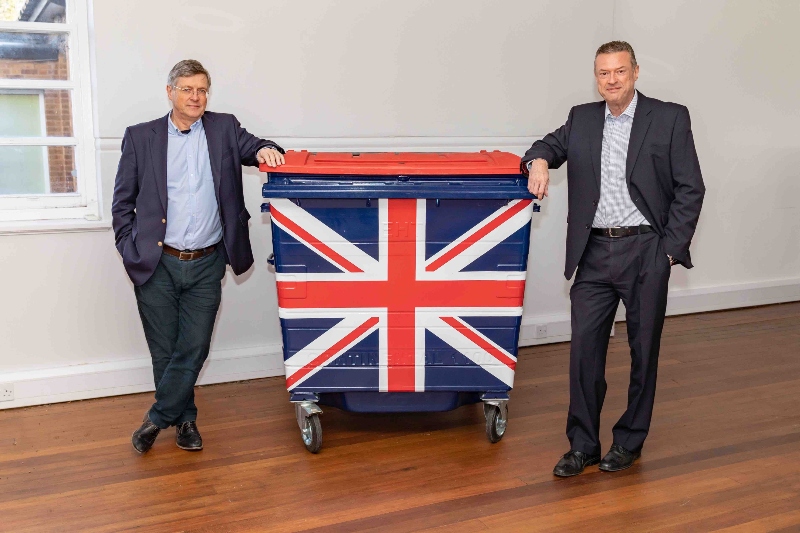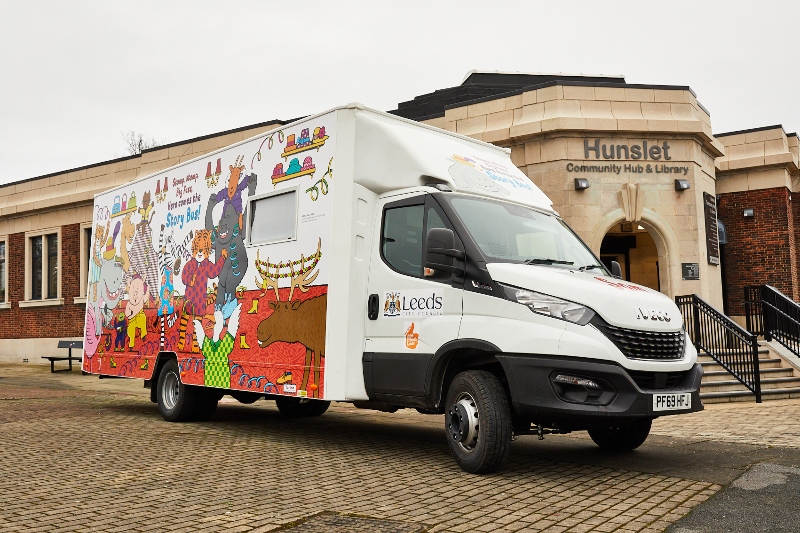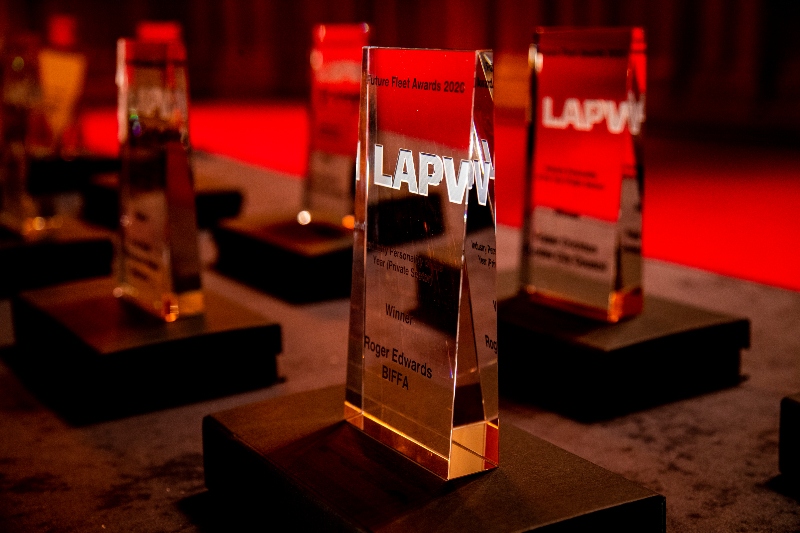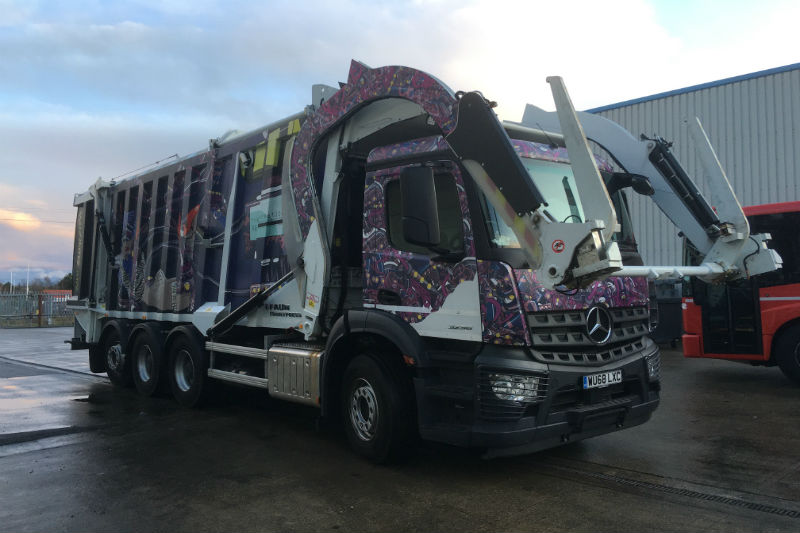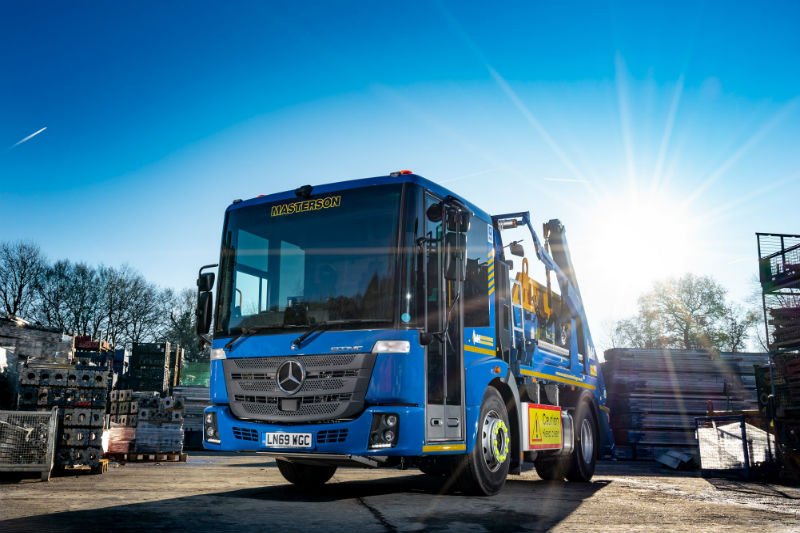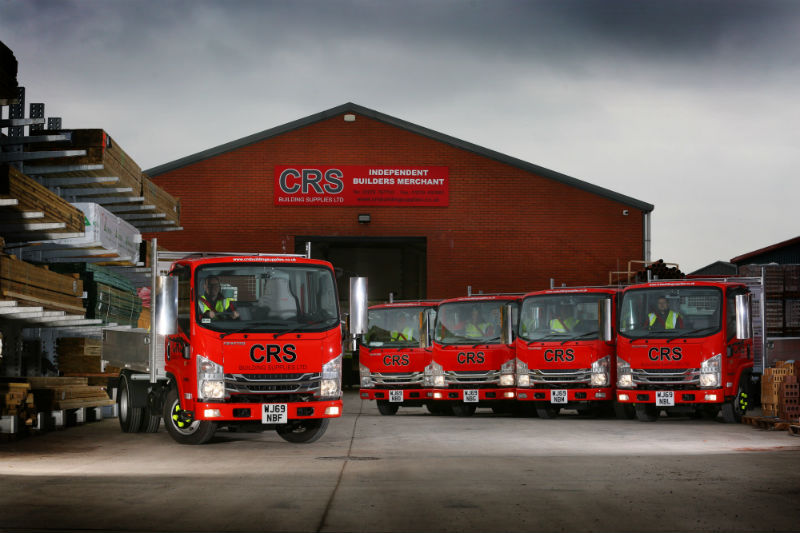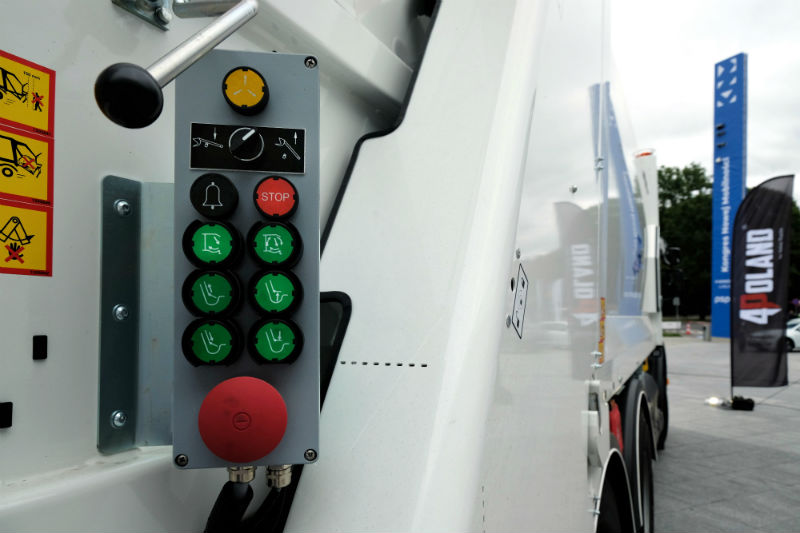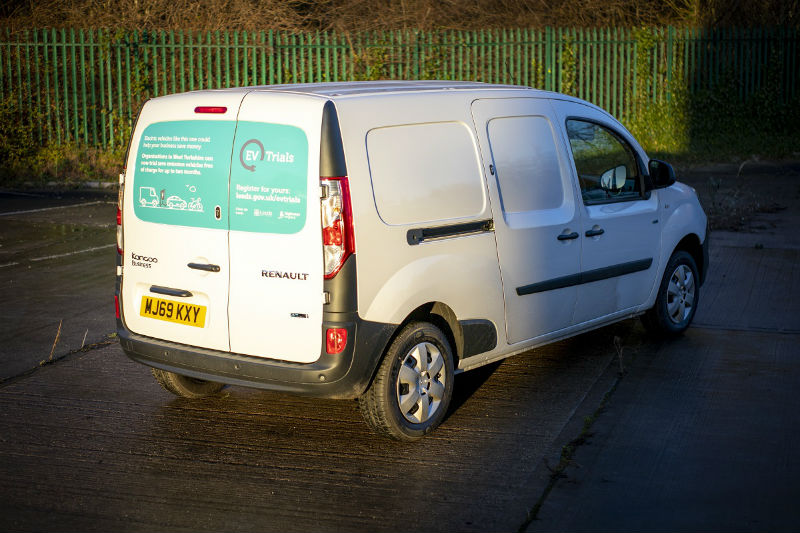 West Yorkshire council launches EV trial scheme
24/01/2020
Leeds City Council has launched a new scheme giving businesses, organisations and charities in West Yorkshire the opportunity to drive electric vans free of charge for up to two months.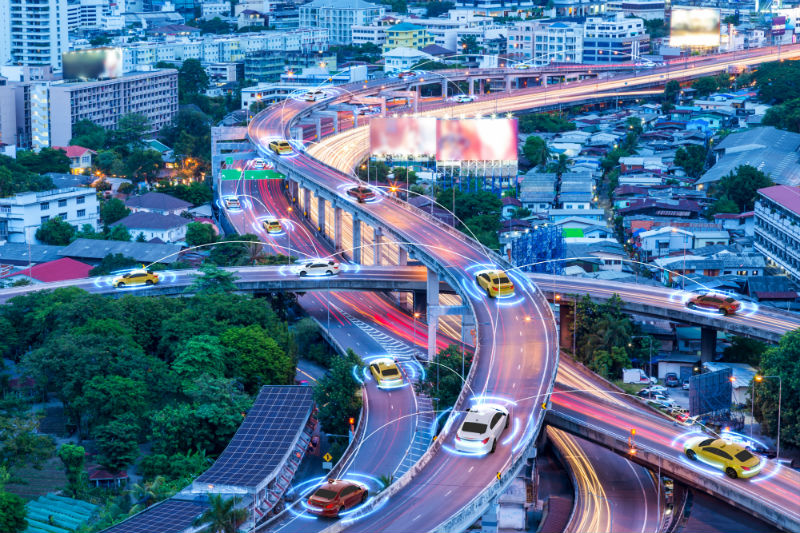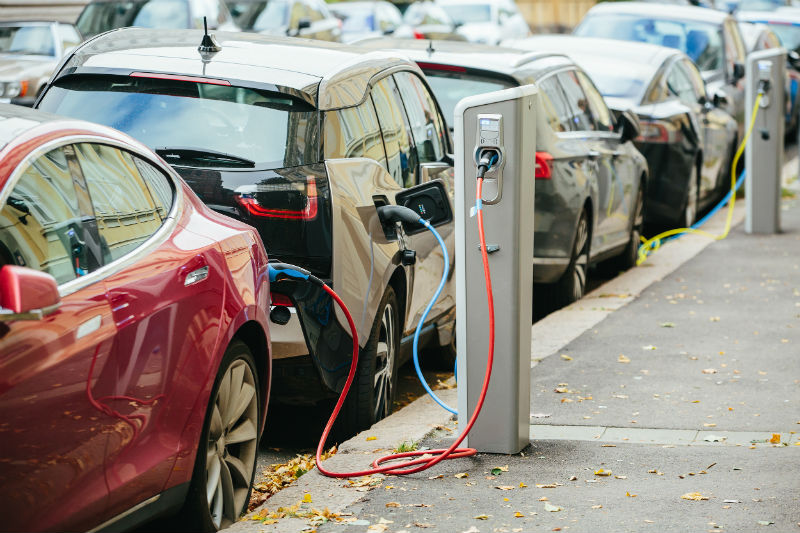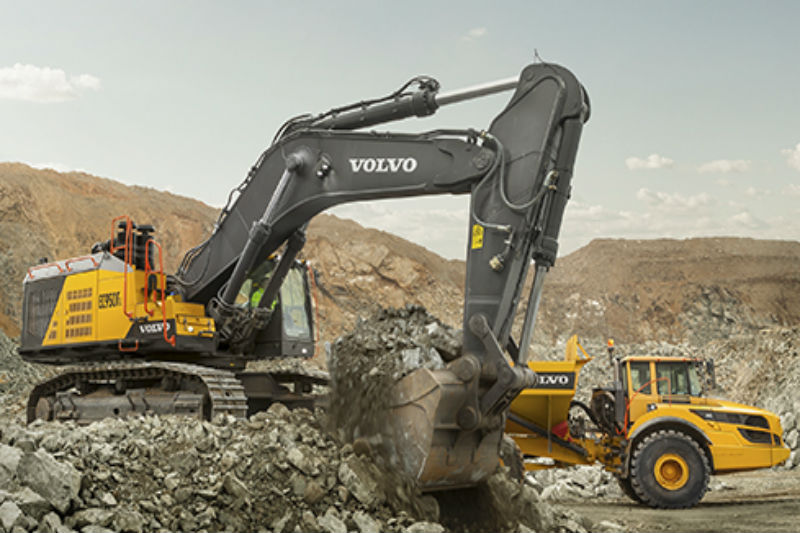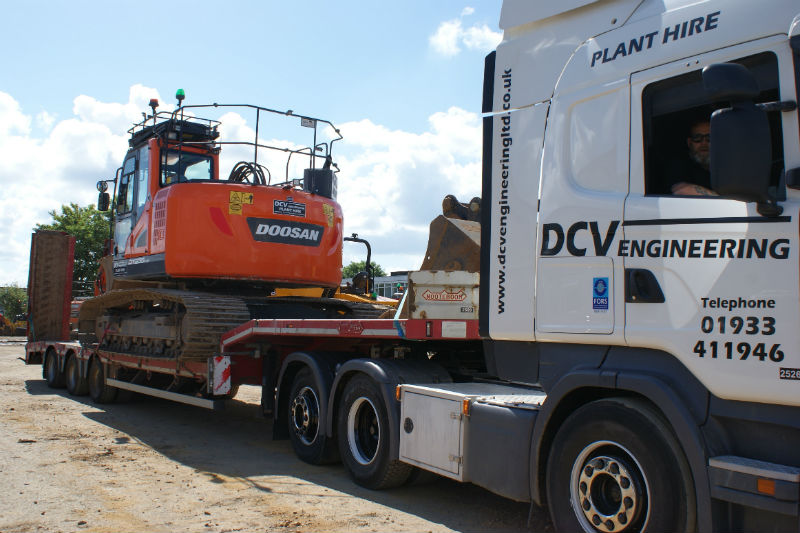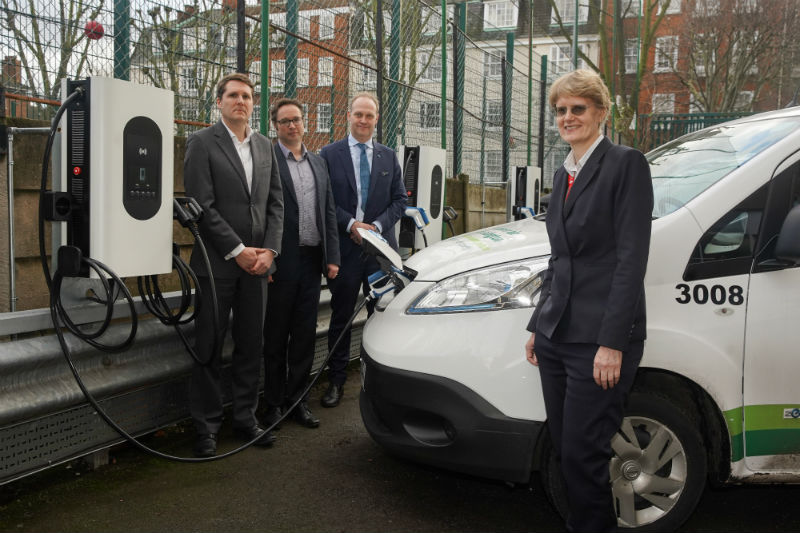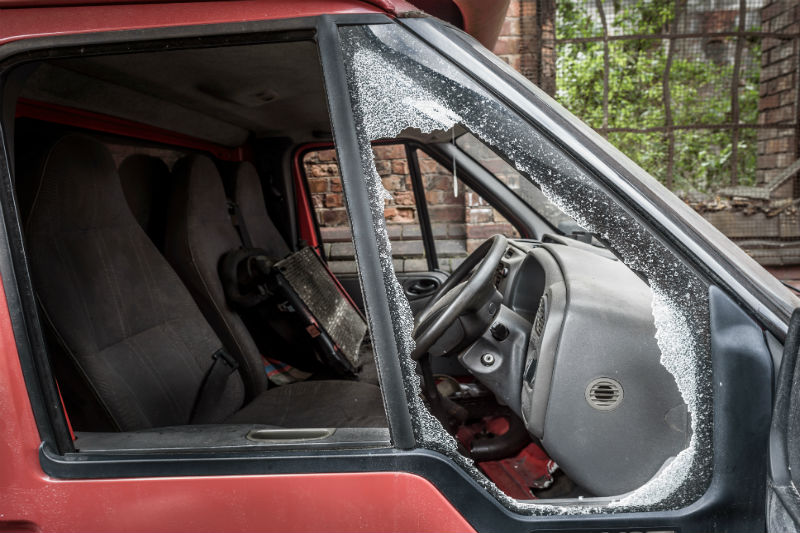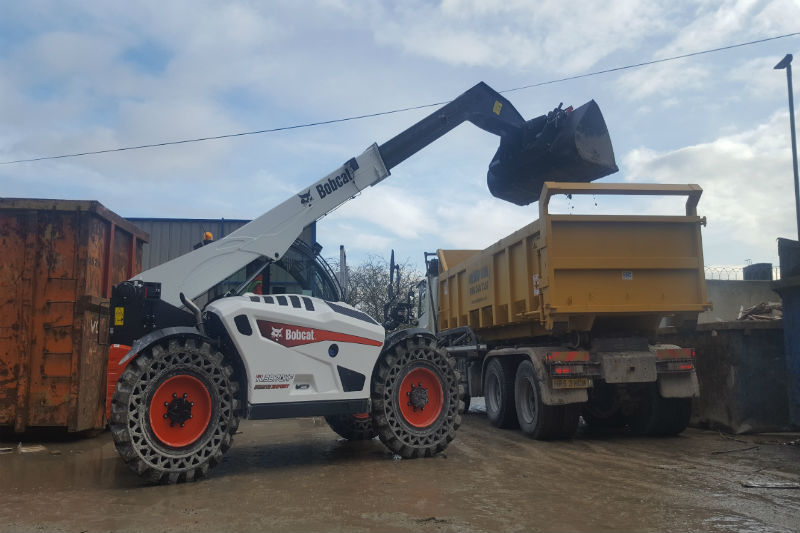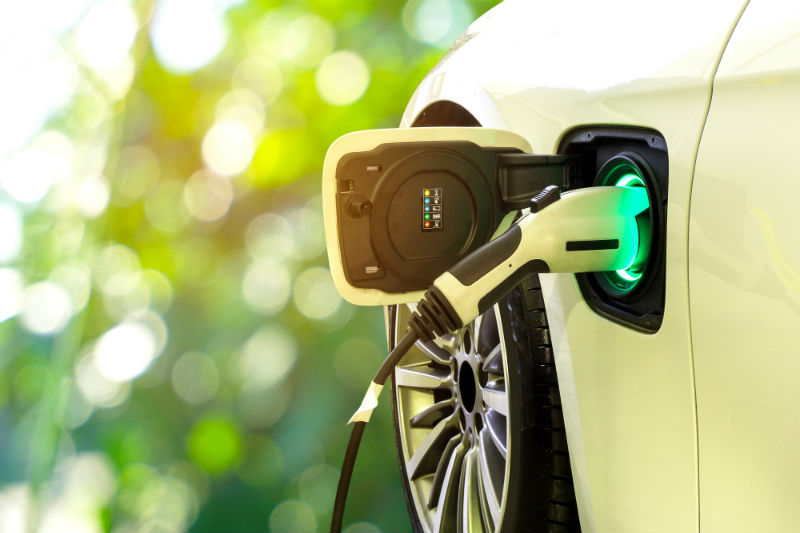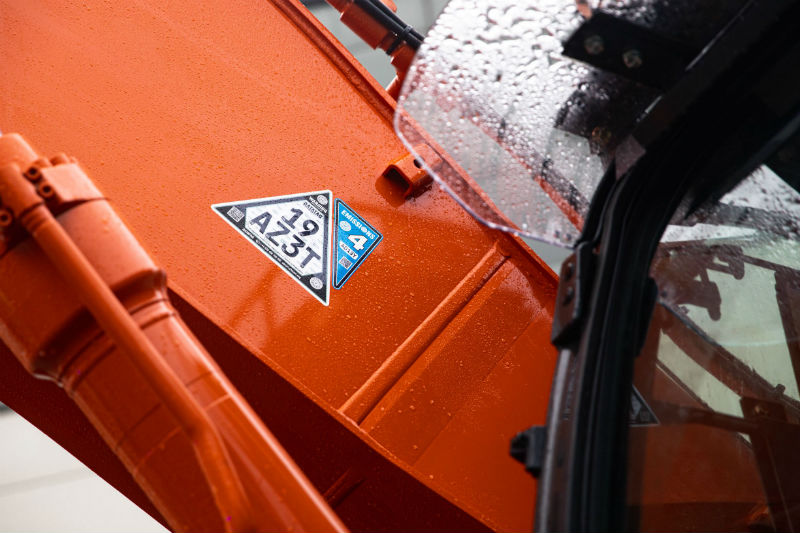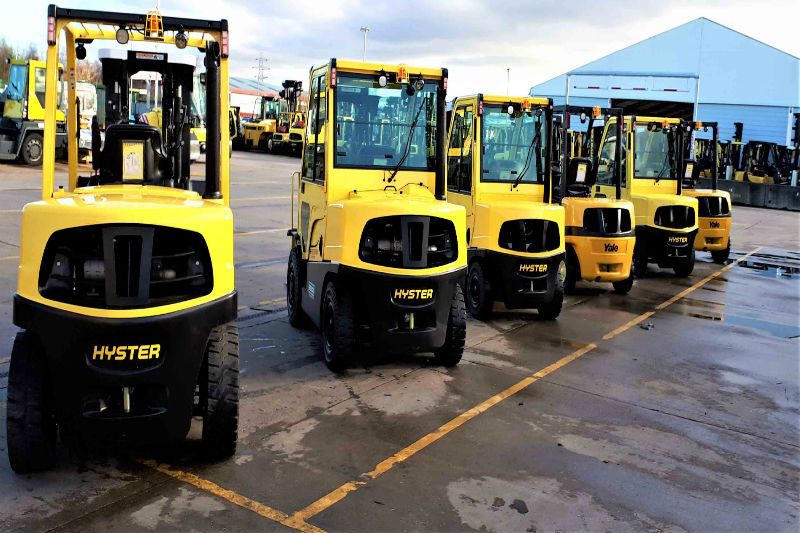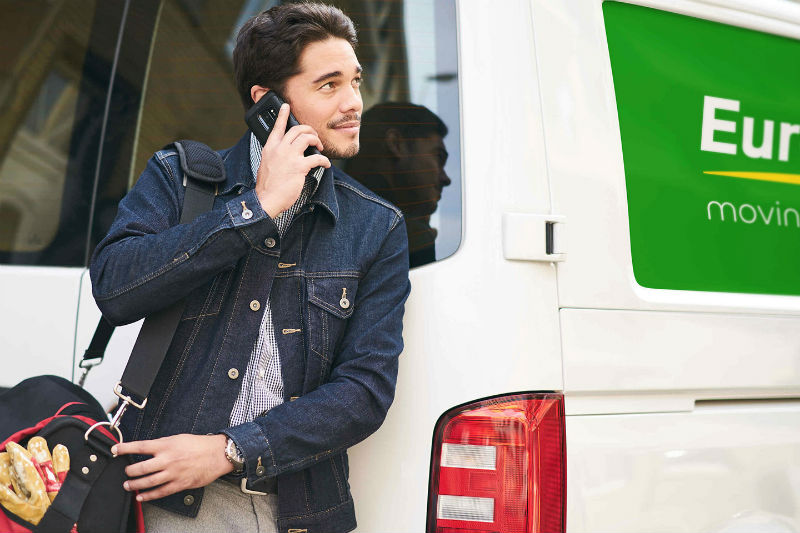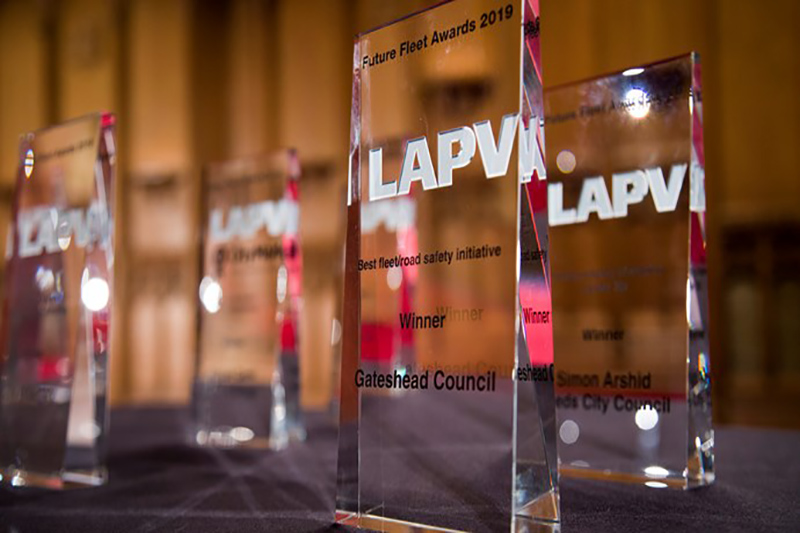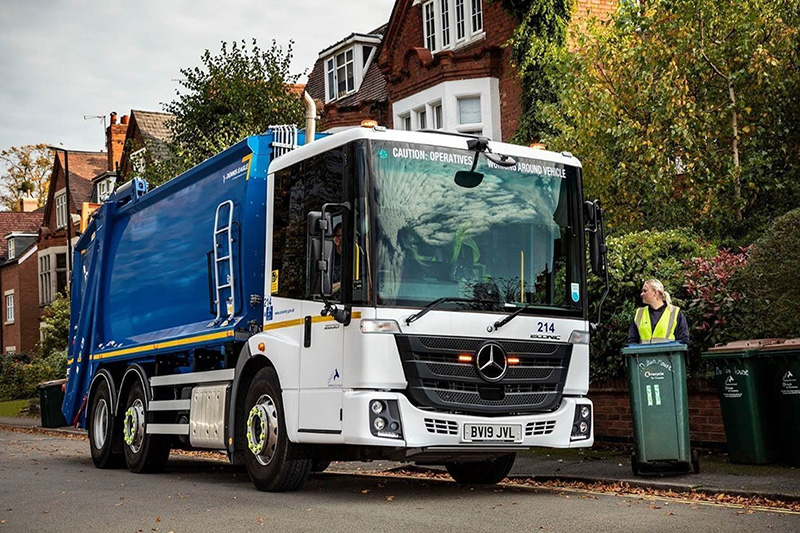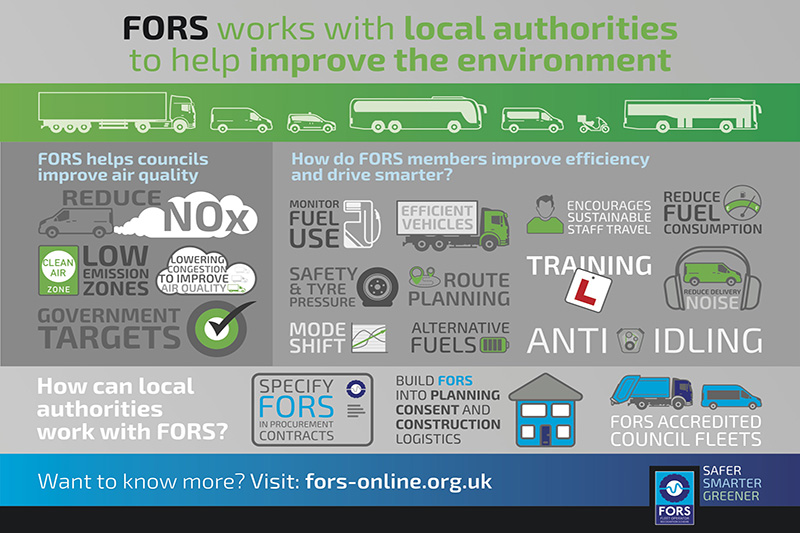 Roar Techmedia purchases RWM from the Prysm Group
02/12/2019
Roar Techmedia, the trade exhibitions organiser, has secured a significant investment from Apiary Capital to fund the acquisition of a portfolio of leading events from Prysm Media Group, including the Recycling and Waste Management exhibition.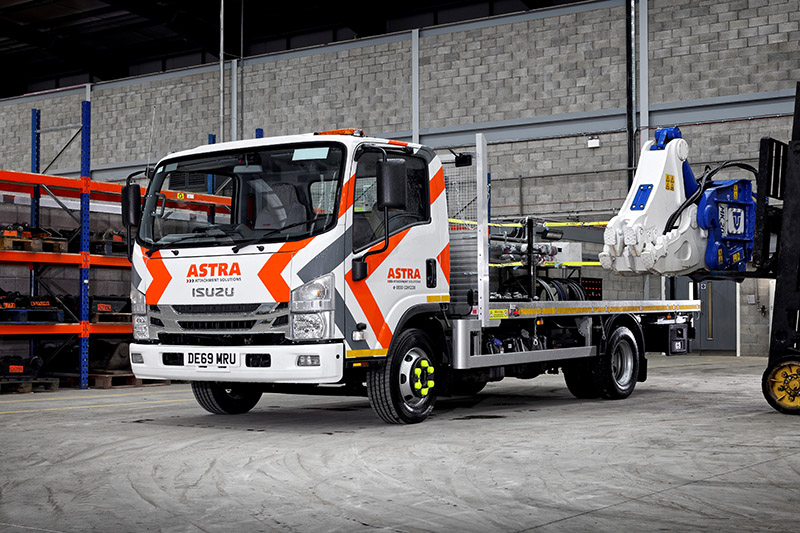 Astra gets attached to Isuzu for the first time
28/11/2019
Astra Attachment Solutions, one of the UK's largest suppliers of hydraulic excavator attachments, have recently taken delivery of 16 new Isuzu rigid trucks as part of a significant fleet replacement programme at the national company.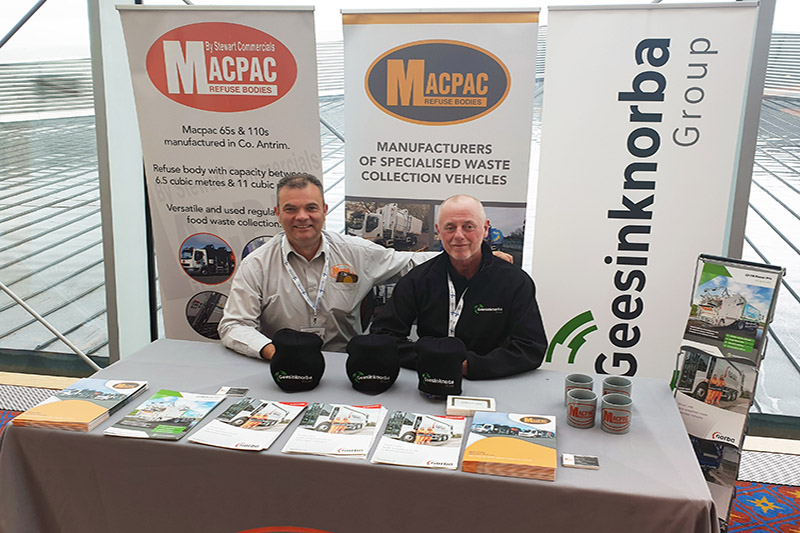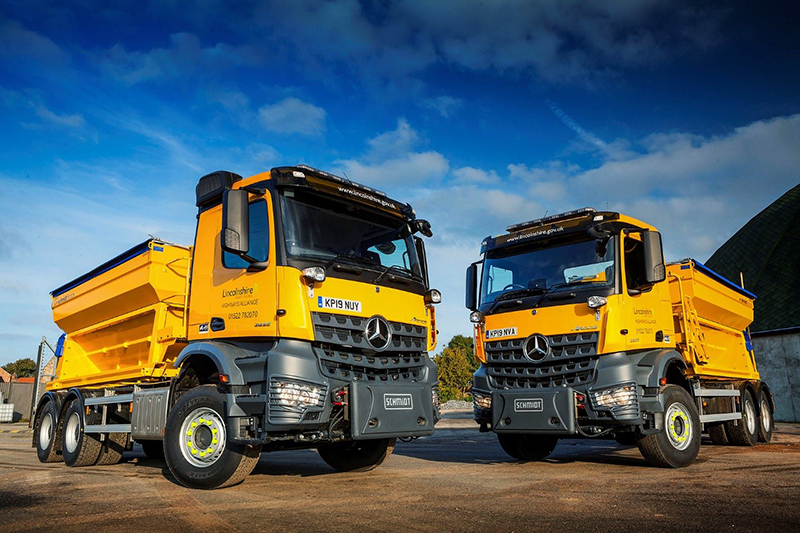 Mercedes-Benz Arocs spreaders ready for winter in Lincolnshire 
26/11/2019
Lincolnshire County Council has chosen Mercedes-Benz Arocs to clear its roads of snow and ice through the winter. The authority has added these trucks to its fleet in preparation for the onset of the cold season, by taking delivery of four new 26-tonne vehicles from Dealer Intercounty Truck & Van.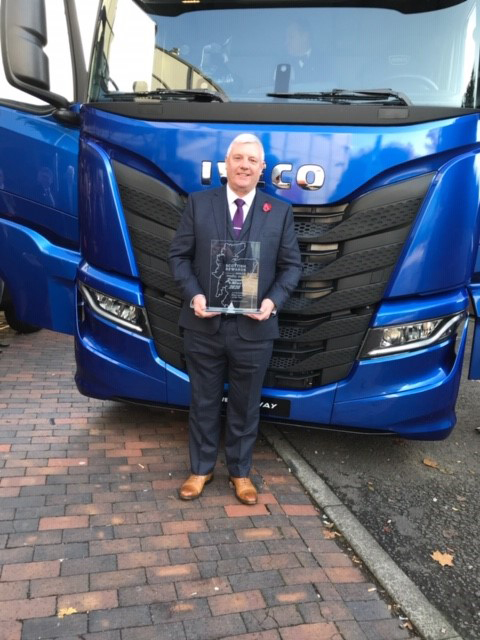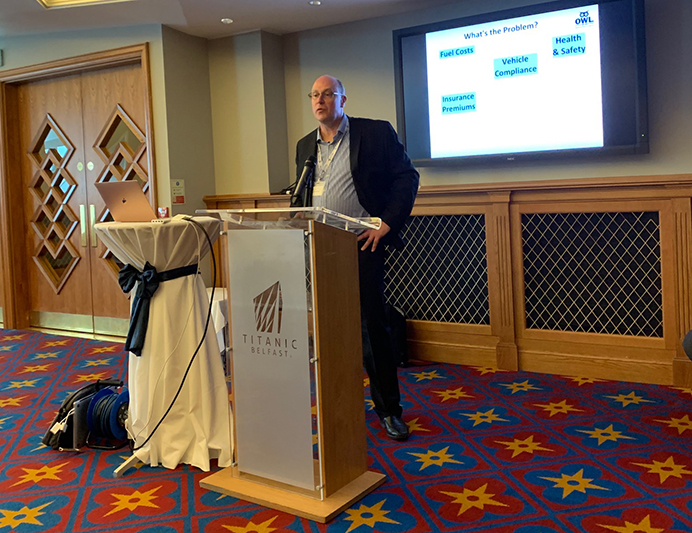 OWL Roadshows to spearhead innovation for 2020
26/11/2019
The OWL Roadshow (Optimised Waste & Logistics) has announced its dates for 2020 with a newly revitalised programme that highlights best practice and innovation for public sector fleet and operations managers and its contracting organisations. Plus, after being in high demand by Irish municipal transport operators, OWL is now also launching a Roadshow aimed at the Irish market in Dublin this autumn.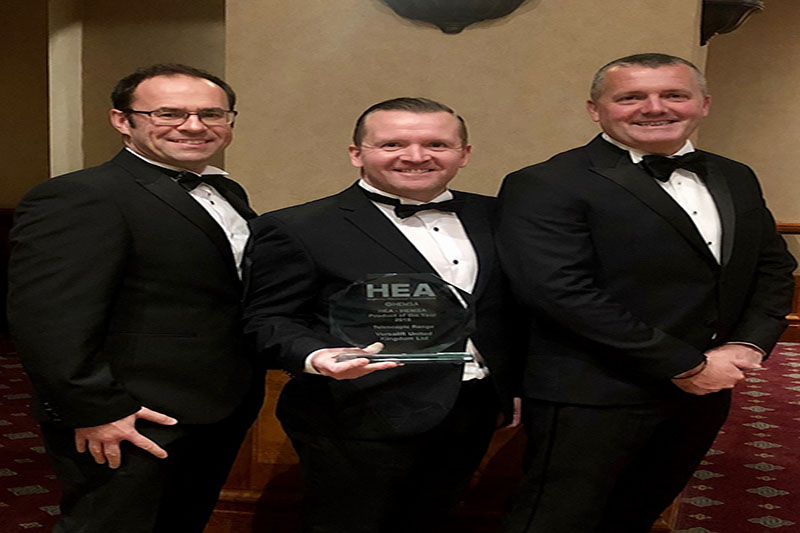 Telescopic van-mounted platform wins HEA-HEMSA Award
14/11/2019
Versalift United Kingdom has won the HEA-HEMSA Product of the Year award for its Versalift Telescopic (VT) range of van-mounted platforms, at the HEA Conference and Exhibition held recently at The Celtic Manor, Newport.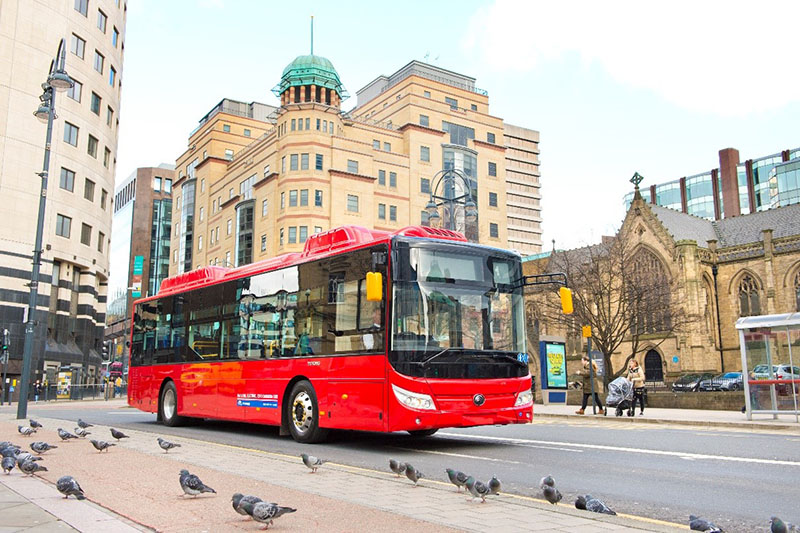 First Bus partners with Yutong and Zenobe Energy in Leeds
14/11/2019
First Bus is partnering with Yutong and Zenobe in an exciting and innovative approach to vehicle electrification. Together they will roll out nine new electric buses, produced by Yutong UK and Pelican Engineering, in Hunslet Park, Leeds in May 2020.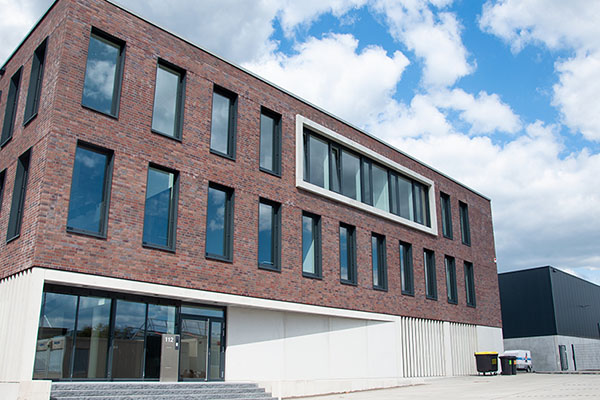 New headquarters for c-trace
11/11/2019
Waste and recycling telematics specialist c-trace has moved into a new, bespoke headquarters – named the Digital Lab in Germany.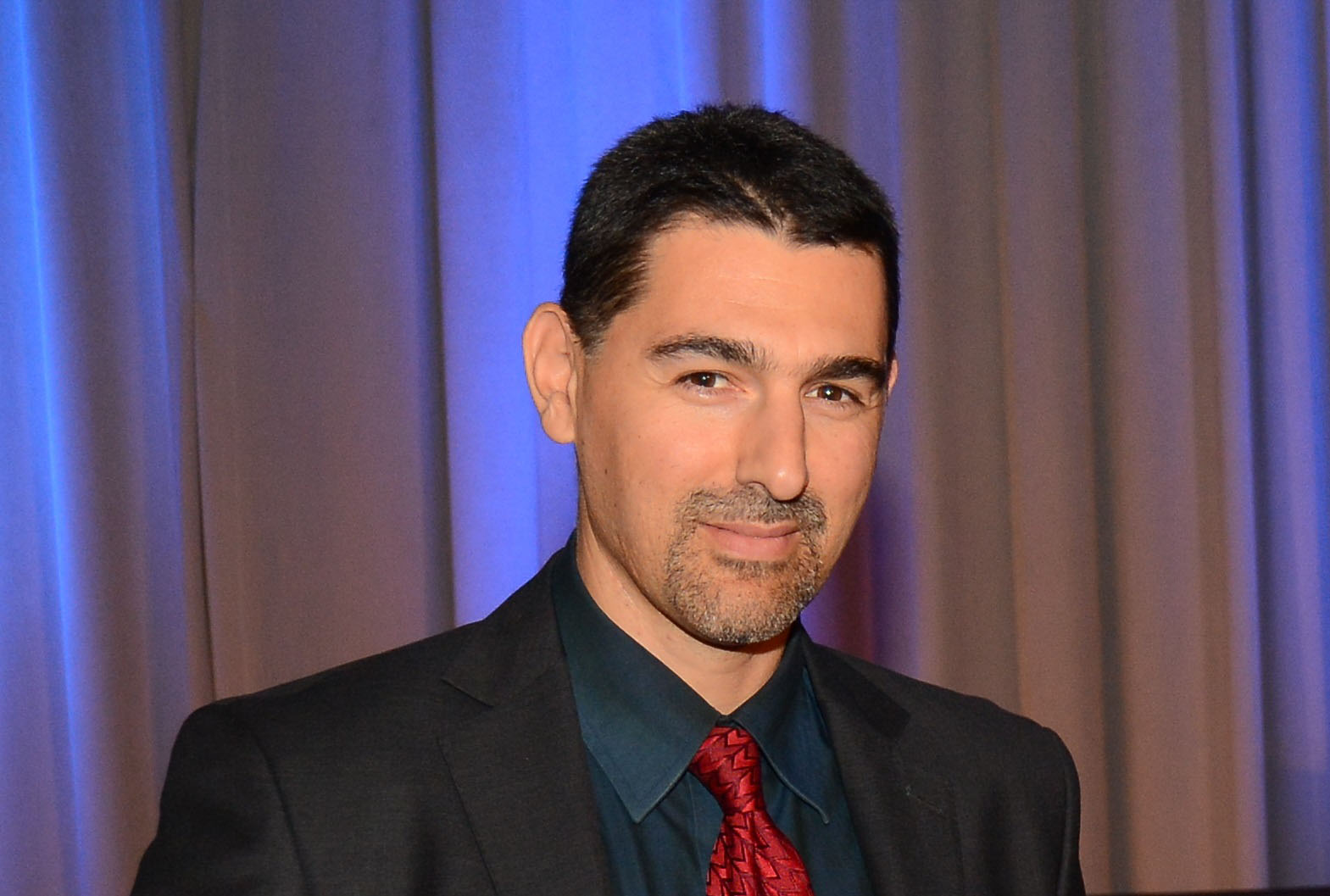 Future Fleet Forum announces full programme
11/11/2019
Future Fleet Forum is delighted to announce that Paris Apollon, Chief of Fleet Operations, New York City Parks and Recreation, has agreed to speak at the conference on January 22, at the Guildhall in the City of London.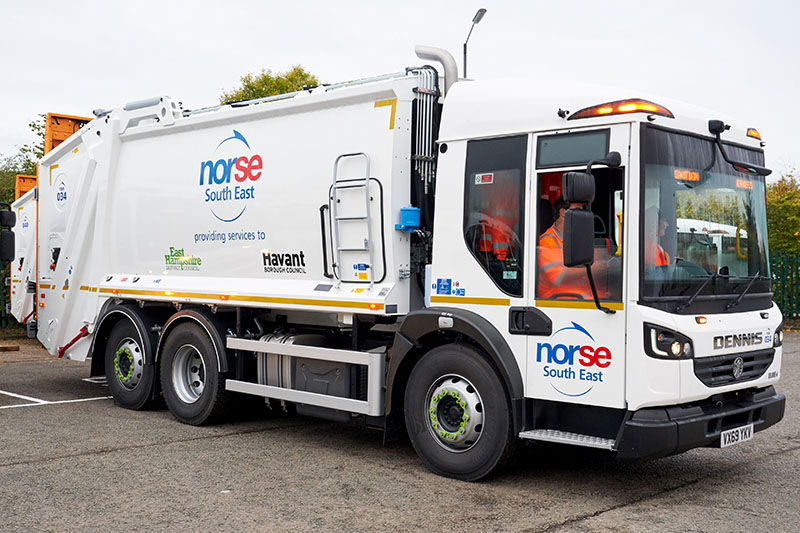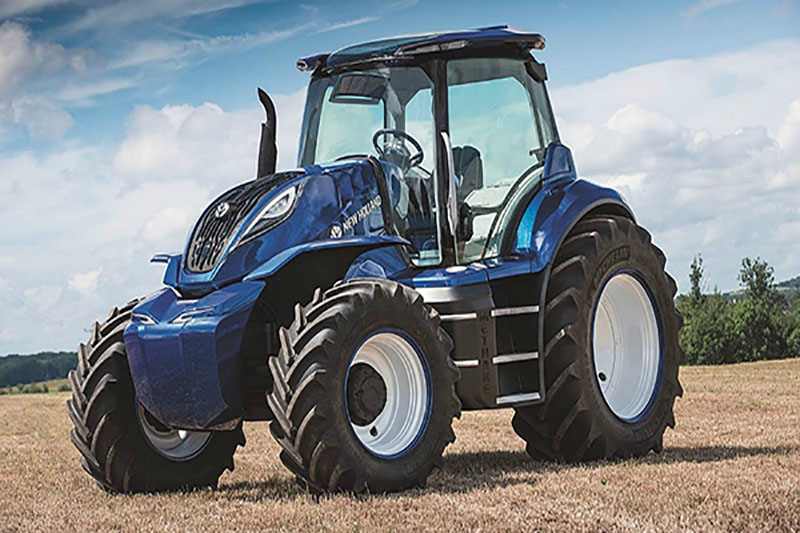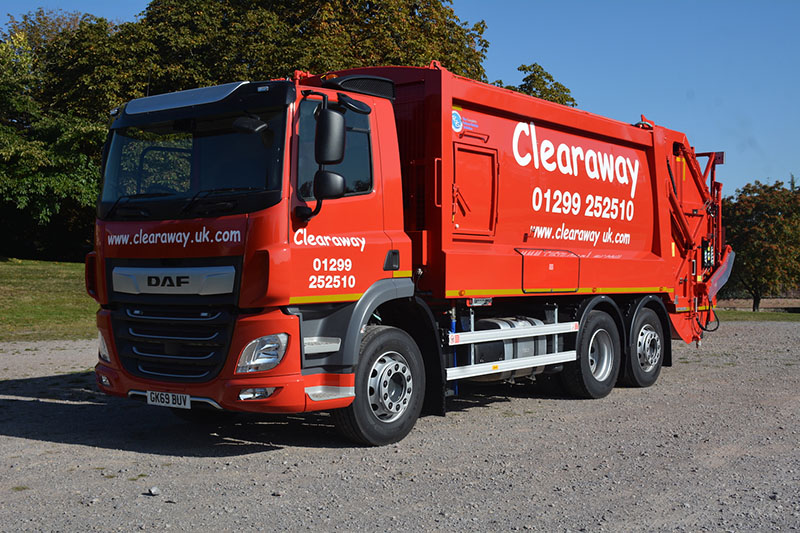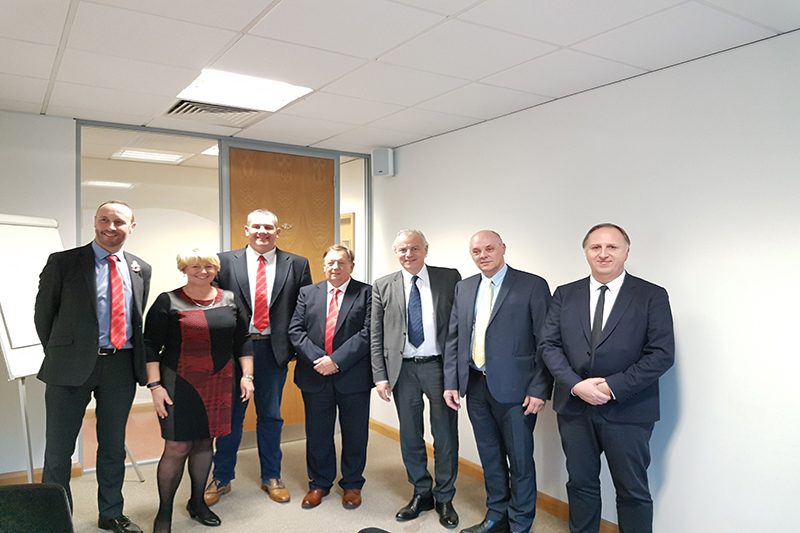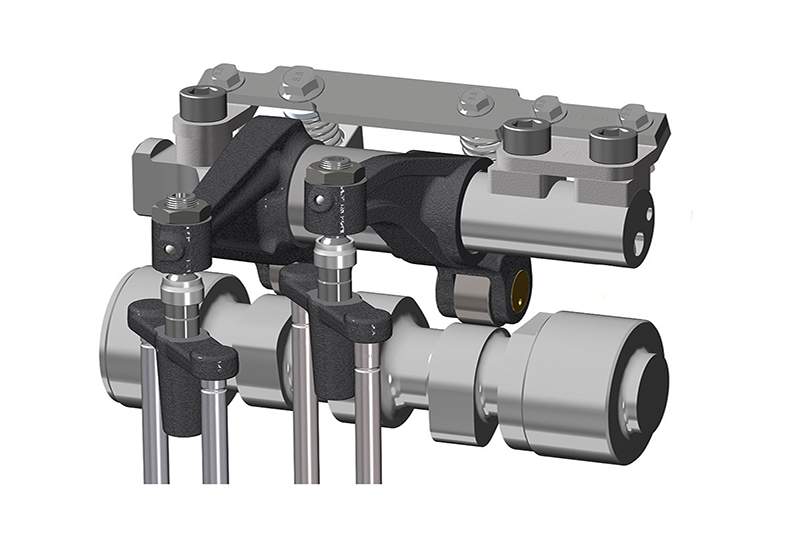 Jacob's Vehicle Systems supports Super Truck II Programme
30/10/2019
Jacobs Vehicle Systems, a manufacturer of heavy-duty diesel engine retarding systems and valve actuation systems, has released the results of fuel consumption and emission reduction tests with the company's Cylinder Deactivation (CDA) technology under evaluation with the US Department of Energy's Super Truck II programme.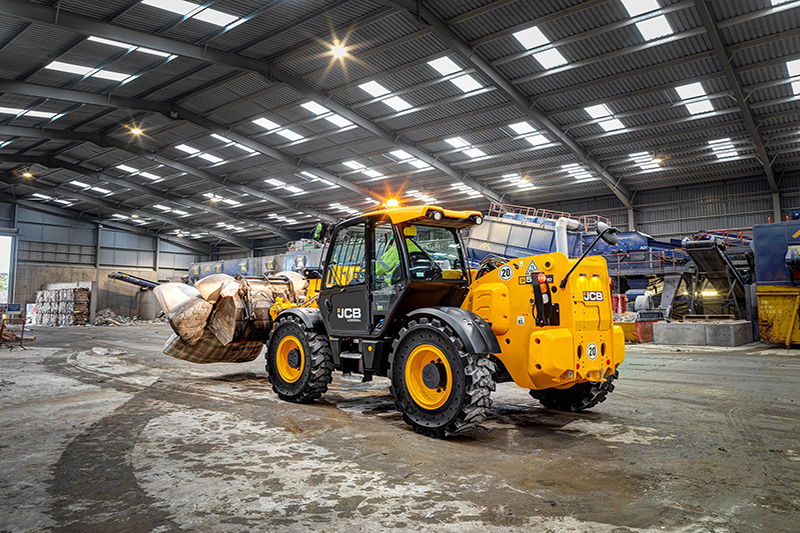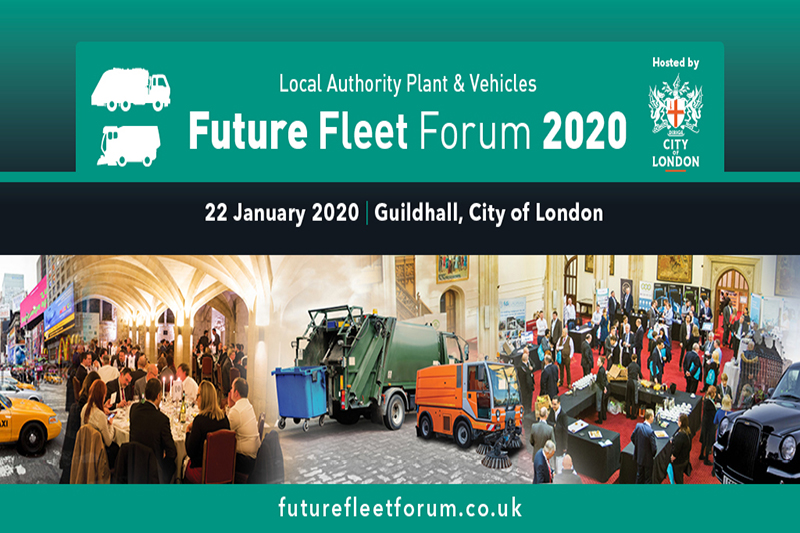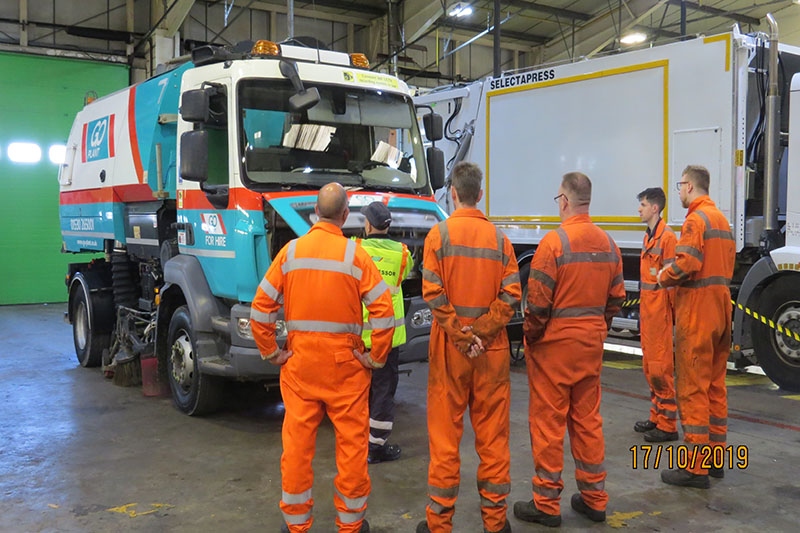 Specialist vehicle expert set to increase training team
24/10/2019
In-house experts at Go Plant Fleet Services deliver a range of external training as part of a customer support programme. The scheme sits alongside the company's unique NVQ assessment centre to form an industry-leading resource geared towards quality, safety and compliance.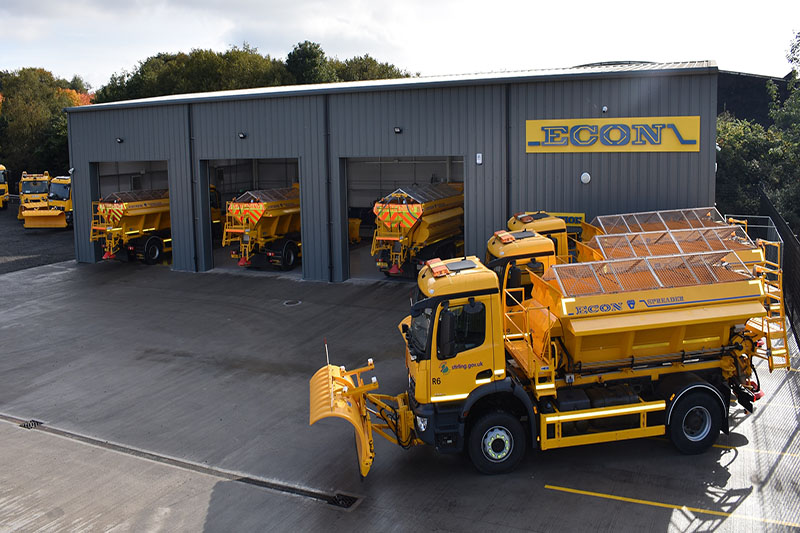 Spreader manufacturer invest £1.3 million in Scottish venture
23/10/2019
Econ Engineering has launched a new Scottish company called Econ Scotland. The new company will be servicing spreaders and other vehicles for customers across many of Scotland's 32 local authorities and private sector highways contractors.