Go Plant Fleet Services is expanding its training team on the back of rising demand.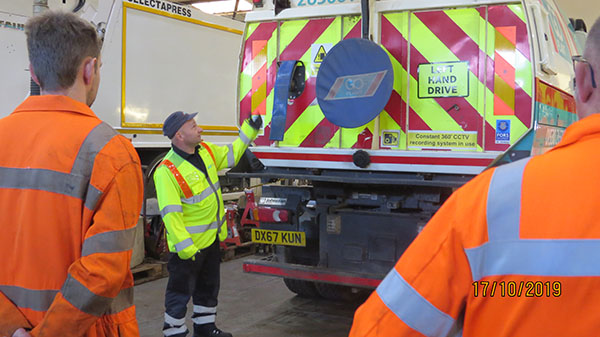 In-house experts at Go Plant Fleet Services deliver a range of external training as part of a customer support programme.
The scheme sits alongside the company's unique NVQ assessment centre to form an industry-leading resource geared towards quality, safety and compliance.
And the success of both initiatives has prompted a plan to bring in new faces with two new assessors expected to join by the end of the year.
Centre Manager Ruth Bryant said: 'As a business, we put a considerable amount of focus on training and development.
We are the only company in our sector to operate an in-house NVQ assessment centre, and that has proved to be a huge success.
'But we also provide much external training for our customers, which is something that delivers substantial added value on their contracts.
'It is a free service that has taken off over the last six months or so, and we're seeing so much demand now that we need to strengthen our team.'
The team carries out vehicle, and product demonstrations, familiarisation exercises, driver assessments and 'train the trainer' programmes for both public and private sector customers.
Lead Assessor Lee Perry said: 'We work with many clients who run their fleets and it's vitally essential that their drivers are expert operators in their own right.
'We teach them how to use the vehicles safely and compliantly, of course, but it's also about helping them to achieve maximum performance and efficiency.
'We might look at how they do things at the moment and can help them to work better.
'As a company, we have vast experience and expertise in the specialist vehicle sector, and it means we're able to provide a level of insight way above that of any training provider.
'It's the kind of support that's above and beyond the norm for our sector, and, because we're not manufacturers, we can also offer independent advice – we're not going to be pushing our products.'
Ruth and her team have carried out more than 50 training initiatives over the last two years at sites all over the UK.
She said: 'The number of site visits we are doing has increased significantly, as word has got around about how practical our training is.