Shuttle buses decked out in new livery are ready to hit the road in Manchester, ferrying people from south-central neighbourhoods to the Belle Vue vaccination centre.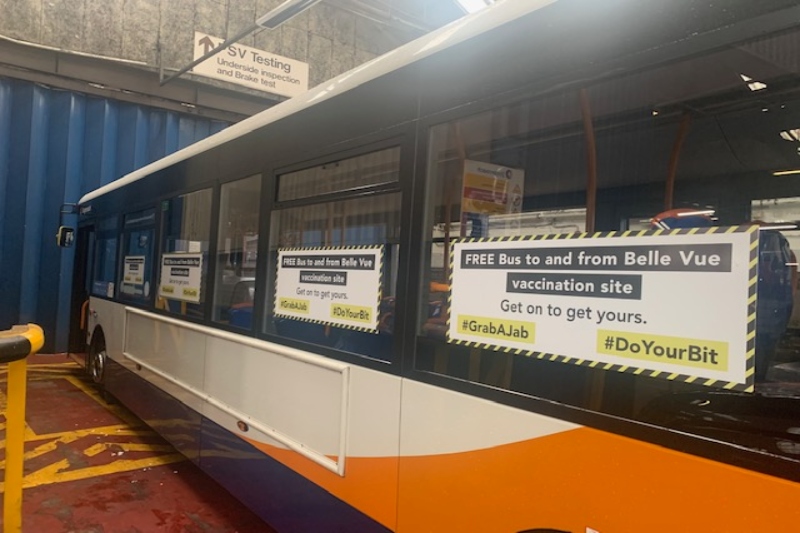 Earlier this month a new vaccination centre was set up at the Belle Vue Sports Village. This was part of a city-wide push to get as many people vaccinated as possible in July.
As the city enters a crucial stage of the vaccine roll out, provision has been expanded, with the support of the army, to make it as simple a process as possible to get vaccinated.
However, it is understood that for some people travel to and from vaccination centres may not be easy, which is why additional provision has been made for them.
To support people's travel to the site, Stagecoach buses have been put into service acting as free shuttle buses from neighbouring areas.
To make the buses more visible, and to let residents know that they will be able to go to Belle Vue and back for free, the buses have had new livery installed on their back and sides.
Bus stops along the route will have their plate updated to say 'vaccination shuttle' alerting residents that they can hop on and hop off at that stop.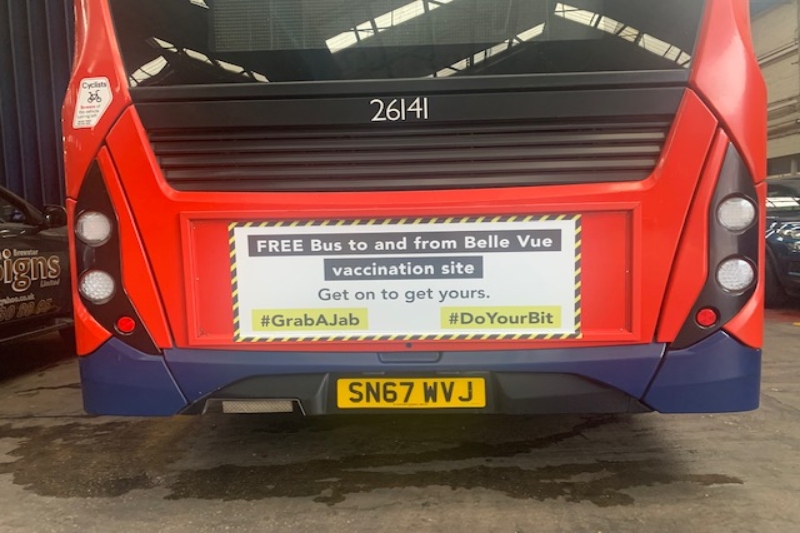 Cllr Joanna Midgley, executive member for Health and Care, said: 'Breaking down barriers that prevent people from getting their vaccine is a crucial part of the work we are doing to get vaccination levels up.
'No one should struggle to make the right choice for their wellbeing which is why we have put this free shuttle bus scheme in place.'