Specialist Fleet Services Ltd (SFS) has been awarded a seven-year vehicle maintenance contract by Boston Borough Council which will include a brand-new workshop for the authority.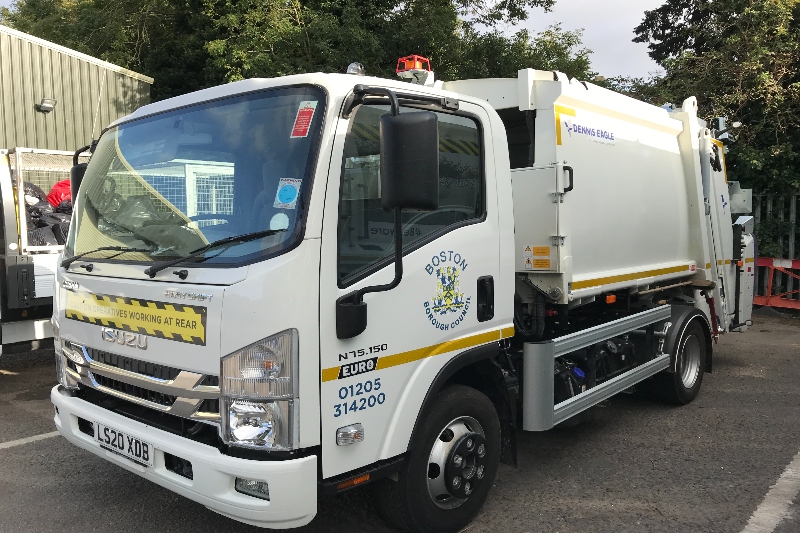 Before reaching its decision, Boston Borough Council carried out a comprehensive cost comparison analysis of the available options, with assistance from the Borough of Kings Lynn & West Norfolk Procurement Service and the Association for Public Service Excellence (APSE). This included bringing the maintenance of the vehicles back 'in-house', sharing with East Lindsey District Council or using SFS.
The council concluded that SFS offered the most cost-effective solution.
Matt Fisher, operations manager, Boston Borough Council said: 'We carried out an EU Procurement tender exercise, but the bids failed on affordability. Following that we looked at every possible option before entering into contract negotiations with SFS.
'We were extremely impressed by the professional and flexible way they approached the tender. Not only did SFS provide the most cost-effective solution, their investment into a new workshop will provide a much-needed boost to the local community, by creating new jobs and supplier opportunities.'
The contract begins on 1 January 2021 when SFS will take over the maintenance of the council's waste management and street cleansing fleet comprising 11 Refuse Collection Vehicles (RCVs), 13 Light Commercial Vehicles and 2 sweepers.
Bob Sweetland, managing director, SFS commented: 'This is our first contract in Lincolnshire, and we are delighted to have been chosen as the preferred provider by Boston Borough Council. We are keen to invest in the local economy and are looking forward to setting up the new depot.'