The Government has announced that an extra £350m will be made available to support the electrification of UK vehicles and their supply chains.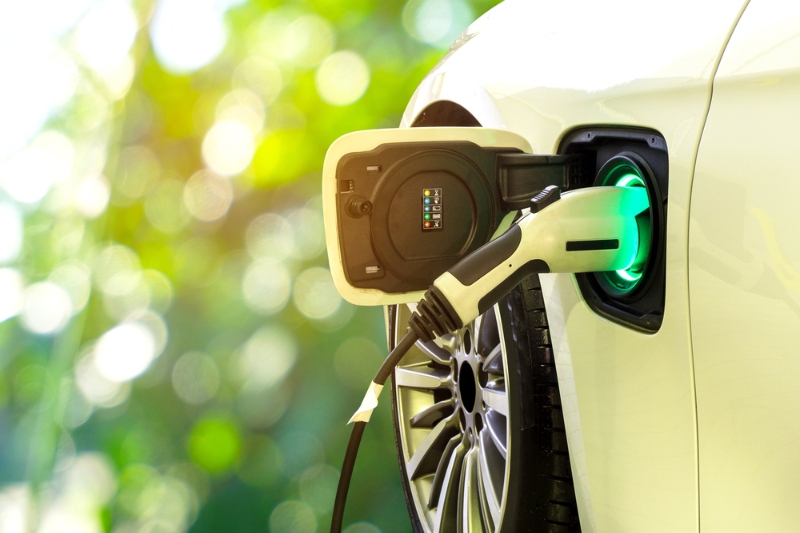 The funding is a part of the Government's Net Zero Strategy, which sets out how the UK will deliver on its commitment to reach net zero emissions by 2050.
As well as an extra £350m for vehicle electrification, the strategy also includes £620m for targeted electric vehicle grants and infrastructure, particularly local on-street residential charge points.
The Government argues that the Net Zero Strategy, which also includes an extra £500m for research into innovative green technologies and a £140m Industrial and Hydrogen Revenue Support scheme, will create 440,000 jobs and unlock £90bn of investment in 2030.
'By moving first and taking bold action, we will build a defining competitive edge in electric vehicles, offshore wind, carbon capture technology and more, whilst supporting people and businesses along the way,' said Prime Minister Boris Johnson.
'With the major climate summit COP26 just around the corner, our strategy sets the example for other countries to build back greener too as we lead the charge towards global net zero.'
Business and Energy Secretary Kwasi Kwarteng yesterday commented: 'There is a global race to develop new green technology, kick-start new industries and attract private investment. The countries that capture the benefits of this global green industrial revolution will enjoy unrivalled growth and prosperity for decades to come – and it's our job to ensure the UK is fighting fit.
'Today's plan will not only unlock billions of pounds of investment to boost the UK's competitive advantage in green technologies, but will create thousands of jobs in new, future-proof industries – clearly demonstrating that going green and economic growth go hand in hand.'
Responding to the announcement of the Net Zero Strategy, Mike Hawes, SMMT Chief Executive, said: 'The automotive industry is putting zero-emission vehicles on Britain's roads at pace beyond all forecasts, such is the choice and appeal of these new models. A well-designed, flexible regulatory framework could help maintain or even increase this pace to ensure we deliver on our shared decarbonisation ambitions.
'Consumers need choice and encouragement, irrespective of where they live or what they drive. The additional targeted funding for electric vehicles is welcome and will help ensure affordability for certain models. To ensure we have the reliable, accessible and nationwide chargepoint network this transition needs, however, requires a similar regulatory approach.
'The announcement of additional funds for on-street residential charging must energise much-needed private sector investment but consumers will only have confidence in the future if there are commensurate and binding requirements on the infrastructure sector. Combining regulatory commitments with financial ones is the key to a successful transition to zero-emission road transport.'
The Government's Net Zero Strategy has been criticised by some for its lack of details.
The Deputy Chief Executive of the think tank New Local, Jessica Studdert, said: 'The new net zero strategy is full of full warm words about joining the levelling up and green agendas, but is low on both new funding and genuine policy commitment to make it meaningful.
'The Government is demonstrating its green credentials by recycling pots of money already given to local government – from the Levelling Up fund, to the core funding councils get each year for all local services including social care. But what we need is not only funding that corresponds to the scale of the challenge, but real devolution that gives councils and communities the power to shape their own green economies, and adapt to the unique challenges climate change will bring to each area.
'Real progress against climate change won't be mandated by Whitehall, it will be achieved from the ground-up. It's time the Government matched the ambition of our communities to respond, with the powers to make progress in practice.'