Waste and recycling telematics specialist c-trace has moved into a new, bespoke headquarters – named the Digital Lab in Germany.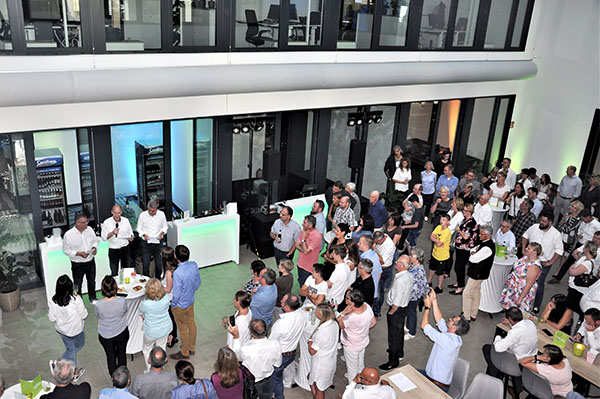 The architects created a building to help foster further digital co-operation both between teams within the company and with external R&D groups.
c-trace, which develops hardware, mobile software solutions and vehicle-based RFID systems, creates waste management telematics system for both the private and public sectors in Germany. It also operates in more than 20 markets worldwide, including the UK where c-trace headquarters are Cambridge. The company employs 100 permanent staff around the world.

The Digital Lab is based in Bielefeld, Germany – close to essential technology research hubs at universities in Bielefeld, Paderborn and Lemgo. The 5,400m2 facility is designed to enable its different development teams to work closely together, and at four times the size of its previous headquarters, it allows for significant growth.
Partners Helmut Ziegler, Michael Eikelmann and Torsten Olschewsky, who together founded the company in 2005, welcomed staff, international customers and other guests to an open day at the new headquarters. With vehicle, software and hardware demonstrations and guided tours of the building, they provided an insight into c-trace's vision of the digital future.

'Ultimately, this development will enable us to provide even more advanced solutions to our customers in the waste and recycling sector and even improve our customer service levels,' said Helmut Ziegler.

'Thanks to the building layout, the teams can work together more effectively, and our customer projects can be implemented more efficiently. The growth-oriented office space and the conference and training rooms also offer ideal conditions for growing internationally with our customers.
'And being close to the technology and research teams at the University of Bielefeld, the University of Paderborn and the University of Applied Science at Ostwestfalen-Lippe in Lemgo, will give us a competitive advantage in R&D and in recruiting new IT specialists.'

The complex has high-performance solar power generation and copious amounts of natural light built into the design. The centre of the headquarters features an employee café in a spacious atrium to help provide a creative and productive working environment.
The building itself was constructed in just 12 months and servers hosting the data from 670 projects collected from more than 4,600 vehicles were safely moved in along with staff and accompanying technology.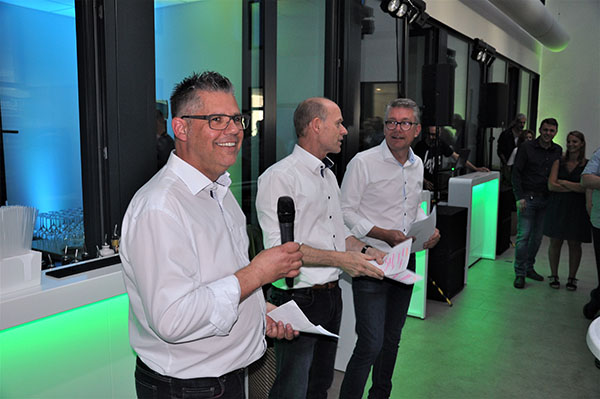 'This is a fantastic development for the company and a major step into the digital future,' added UK Sales Director Ian Martin.
'It will further improve both the scope of waste and recycling solutions we can offer and the service levels we provide to our growing UK customer base.'