A Hampshire County Council scheme, which enables young people to hire mopeds at an affordable rate, is going green with the addition of five electric mopeds to its fleet of conventionally powered bikes.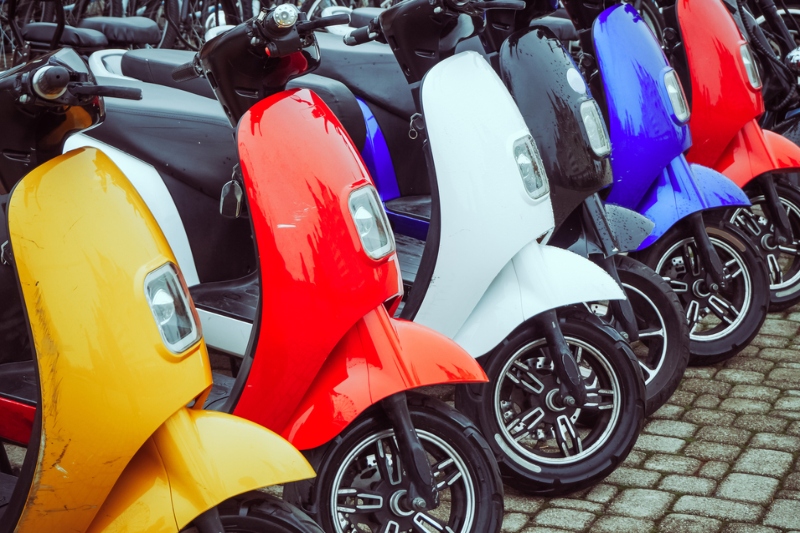 The electric mopeds are now available to hirers through Wheels to Work – a scheme which helps young people aged 16 to 25 years old in some rural areas of Hampshire by loaning them their own form of transport.
The county council's executive member for highways operations, Cllr Russell Oppenheimer said: 'Providing these electric mopeds as part of the Wheels to Work scheme is a double win for us – not only are we providing young people in rural areas a vital and reliable form of transport so they can get to work, training and interviews; but with these new mopeds we are being more environmentally friendly and helping Hampshire reduce emissions and reach its goal of becoming carbon neutral by 2050. And we have plans to purchase more over the coming months.'
Young people aged 16 to 25 can hire a moped from £20 per week. Those over 25 may also be able to benefit from the scheme in specific circumstances.
A total of five electric-powered mopeds have been purchased to date with plans to purchase more in the coming months.
The scheme is currently operated by Community First and is provided in East Hampshire, New Forest, Test Valley and Winchester. The scheme has the capacity to loan out 25 mopeds across these four districts.
Two district councils in the county, East Hampshire District Council and New Forest District Council, currently contribute towards the costs of the scheme being provided in their areas.