South Lanarkshire Council has started to use a dedicated gritter tracking map so that residents can follow the progress of Snovid-19, Gritter Thunberg and the council's other gritters.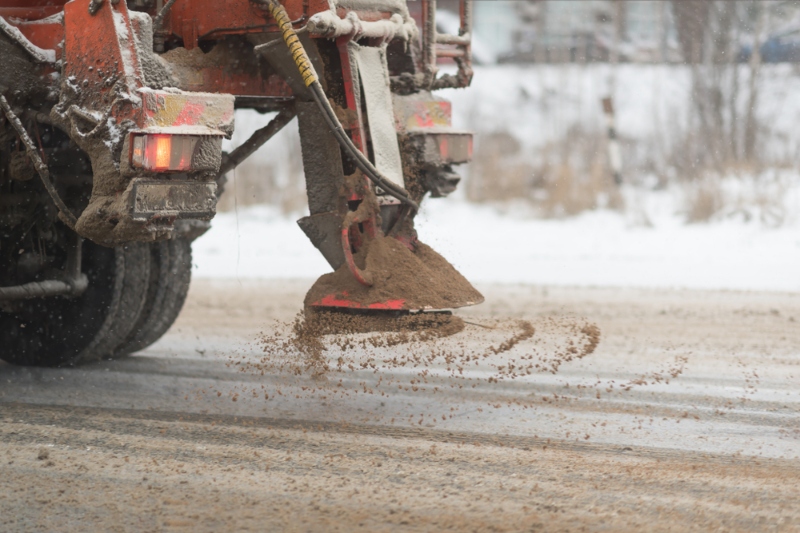 The local authority has a fleet of 39 gritters, one snowblower, 17 footpath tractors and five loaders to help them salt the roads, clear snow and keep roads and footpaths in as safe a condition as their resources permit.
Over the past couple of years, the council has invited local schoolchildren to name the gritters, and thanks to the new map residents can follow the likes of Snovid-19, Gritter Thunberg, Lewis Caploughdi, Salt Disnae, Oh Plougher of Scotland and Spready Mercury as they move around the area.
Chair of South Lanarkshire Council's community and enterprise resources committee, Cllr John Anderson, said: 'The gritter tracking map lets everyone see exactly where the gritters are at any given point in the day.
'Of course it's important to point out that many of them are out making the roads safe for everyone while we are tucked up in our beds – so you may need to get up early if you want to see them in action! The map also shows the path they have taken in the last 12 hours.
'Although a fun and interactive way to see what is going on, it also sends an important message that our drivers are out there no matter how severe the weather. They deserve an immense amount of credit for their hard work, professionalism and dedication.'