Refuse workers are due 'significant' pay rises, the union GMB says as councils across the UK face bin strikes.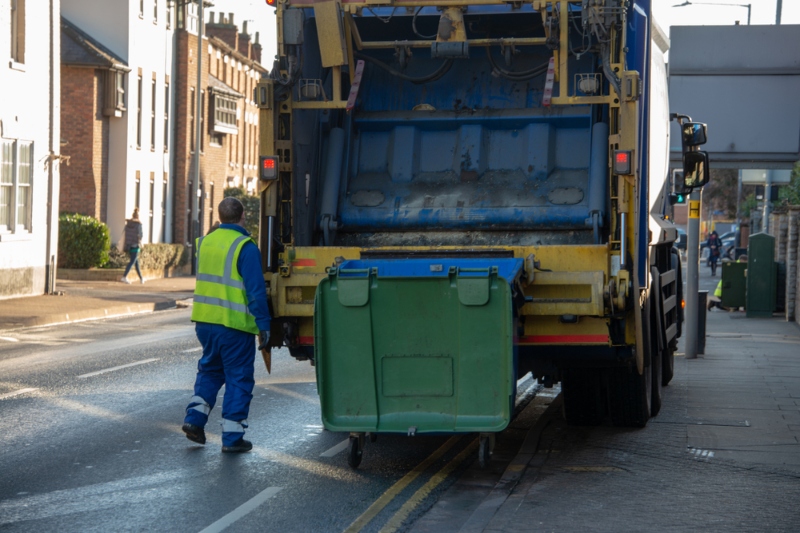 Andy Prendergast, GMB national secretary, has said that because of the pandemic and the HGV driver shortage, refuse workers are now 'realising their worth'.
Refuse collection workers have taken industrial action in a number of local authority areas, including Brighton, Coventry, and Plymouth.
Plymouth Council recently agreed to give HGV drivers a pay increase by regrading their jobs.
Mr Prendergast warned that the pay of refuse workers has not been keeping up with inflation and that better pay and conditions 'are long overdue'.
'We saw during the pandemic the heightened importance of the sector, and we think that needs to be reflected in significantly better pay conditions,' he said.
He continued: 'This is being further highlighted by the HGV driver shortage. Refuse crew workers are now realising their worth, having seen some of the higher paid roles elsewhere.
'From our point of view, refuse crews are underpaid and are an essential service. Councils and waste management companies have to realise this.'
Mr Prendergast said that GMB members had been hit by inflation, rising prices and a higher cost of living.
'Frankly, we don't care who pays. We would rather it comes out of the profits of the companies involved in these collection contracts, but we have to look at the system of privatisation. If the margins aren't great on contracts, then it should be built into all future deals to have better pay and conditions for staff,' he said.
'We feel the public purse may have got these services on the cheap, and the privatisation system has simply moved money from better pay and conditions and into the hands of private companies.'