Waste management company Veolia is urging mothers to consider a career in driving as the national shortage of drivers threatens collections.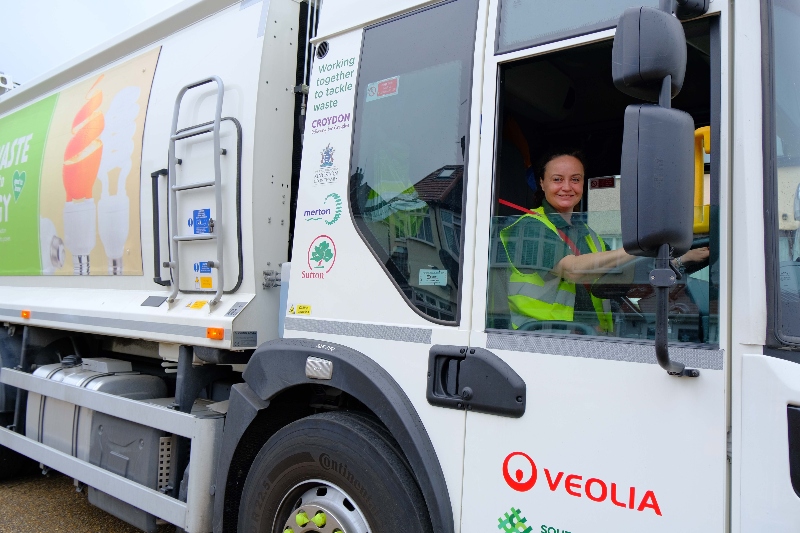 Businesses across the UK are experiencing a drop in trained HGV drivers due to a combination of factors from Brexit, Covid-19 and a testing backlog. Veolia is now urging parents to consider if a new career in the waste industry might be for them.
The company wants to highlight the benefits for parents looking for part time roles. Drivers have the opportunity to work locally as part of their community. The hours start early, when parents are already up, but finish early in time to collect children from school. Finally, Veolia said the parents would be helping the planet by supporting residents to boost recycling locally.
The Road Haulage Association (RHA) were predicting a shortage of about 60,000 drivers pre-pandemic, they now estimate this to be over 100,000 across the UK. In recycling and waste, Veolia is reporting an average of 15% vacancy rates for driving roles and it is proving very challenging to fill this resourcing gap given the dynamics of this labour market.
Beth Whittaker, chief human resources officer, Veolia UK & Ireland, said: 'Although all drivers are welcome, we do want to focus on mums looking for a part time job that can wrap around school pick up.
'I am frustrated by the stereotype of binmen as I speak to the women who work here and, even though it's a minority, they are passionate about what they do.
'We are looking to break down the barriers that are placed there and we would like to increase the number of females working on our teams. We offer a really good lifestyle – no overnights, no long-haul or overseas, so ideal for family time.'