England's official number one local authority for recycling has been named as East Riding of Yorkshire for the third year running. And the council has praised the role Dennis Eagle & Terberg Matec play in its outstanding operations.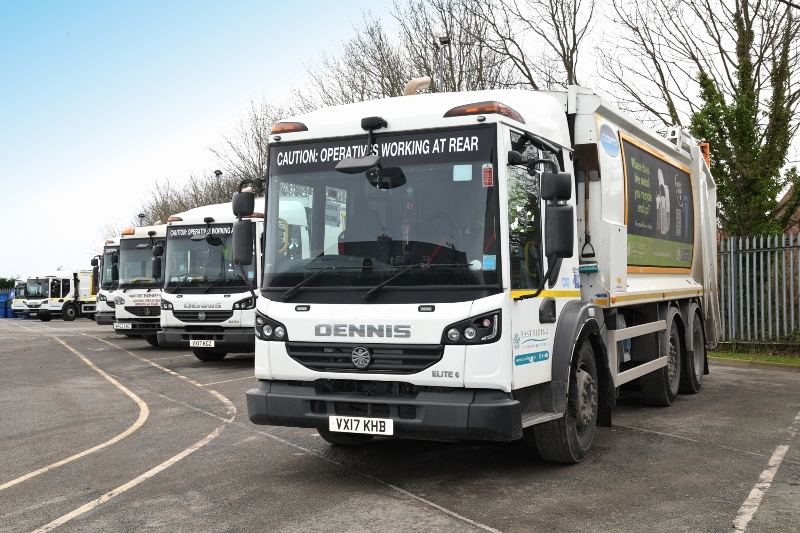 The East Riding achieved the hat-trick by topping the latest league table of English local authorities for 2018-19 based on figures compiled by the Department for Environment, Food and Rural Affairs (DEFRA). And its fleet of 69 RCVs are all Dennis Eagle/Terberg Matec vehicles.
Graham Robinson, the council's service manager for waste, streets and grounds, said: 'We first bought Dennis Eagle RCVs with Terberg bin lifts in 2012 and they performed really well. Since then we had a rolling replacement programme purchasing 10 or more a year and they now make up our entire RCV fleet.
'We have 66 wide Elite chassis with Olympus bodies and Terberg OmniDEL bin lifts plus two narrow Elite/Olympus/OmniDEL vehicles and a 12-tonne Olympus Mini. And they certainly work hard.
'We cover a large geographical area with a population of 339,000 in 154,000 properties in towns and villages, so reliability of our vehicles is paramount. It's not like a big conurbation where, if one vehicle broke down, we might have another one conveniently located just round the corner.'
Which makes it all the more impressive that East Riding achieved the best recycling rate of all English local authorities with an impressive 64.8% of all the waste it collected in 2018/19 either being recycled, composted or reused. That's around 20% higher than the average recycling rate for England.
The council operates fortnightly collections for dry mixed recycling, garden and food waste and residual waste. It also provides commercial waste collections for nearly 3,900 local businesses.
And becoming the top recycling authority is all the more remarkable because 12 years ago, the council was ranked 214th out of 344 local authorities in England with a recycling rate of 24.9%.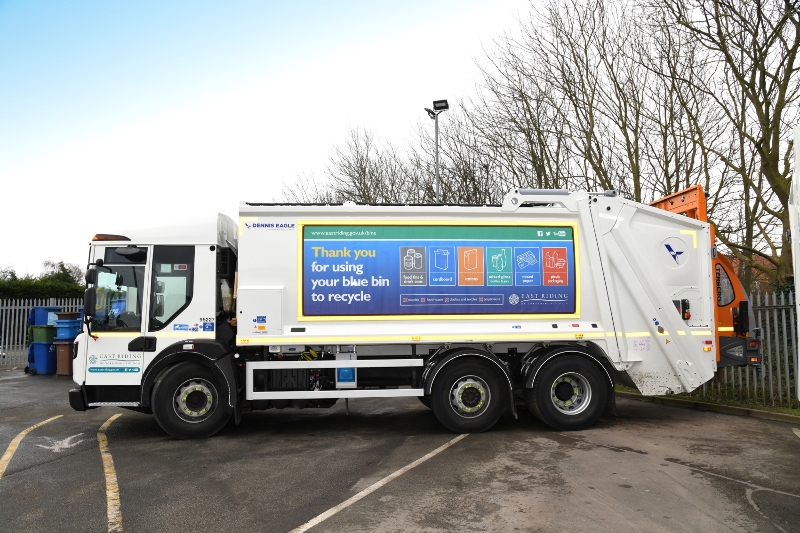 'The progress we've made has been down to hard work and the determination to keep on improving,' Graham said. 'We're very proud to have topped the recycling league and ultimately credit has to go to the residents of East Riding. But an important partnership in this has been our relationship with Dennis Eagle and Terberg Matec.
'The support they've given us throughout has been great but the RCVs are the key to that success. We have to look at whole life costs of all our vehicles with reliability and performance key to our successful partnership with Dennis Eagle and Terberg Matec.'
Terberg Matec UK's Area Sales Manager Paul Rochester, who works closely with East Riding of Yorkshire Council, said: 'It's a fantastic achievement for the team to come top of the recycling league table but to do it three times in a row is very special. And it's great that they recognise the part we have played in helping them over the years.
'They are always asking questions, looking to see how they can improve and that's why they stay at the top. There are obviously some very important lessons in recycling that can be learned from East Riding of Yorkshire Council. Congratulations to them!'