A charity has called for a review of the licensing scheme for waste carriers after new figures showed fly-tipping has reached an all-time high.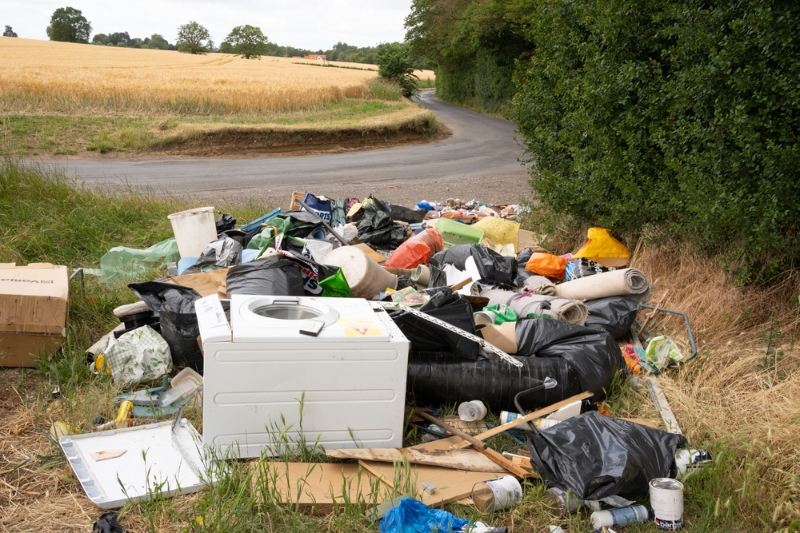 The figures, published by Defra, show councils in England dealt with 1.13 million fly-tipping incidents in 2020/21, an increase of 16% from 2019/20.
Around two-thirds (65%) of fly-tips involved household waste, with most incidents (43%) occurring on pavements and roads.
The figures show local authorities carried out 456,000 enforcement actions in 2020/21 and issued 57,600 fixed penalty notices.
Keep Britain Tidy said that while it expected to see a rise in fly-tipping due to the pandemic, better public education and a review of the licensing system is needed.
Chief executive Allison Ogden-Newton said: 'These figures are still incredibly disappointing and we, as a country, need to do more to educate the public about how to get rid of unwanted stuff safely and legally.
'We also need to take a long, hard look at the licensing scheme for waste carriers to make sure it is fit for purpose and then, for those who are fly-tipping for profit, catch and prosecute them for trying to turn our country into one giant rubbish dump to make a quick buck.
'If the pandemic has taught us one thing, it is that the environment on our doorstep is vitally important to us all and needs our protection. Those who would abuse it for their own ends should face the full force of the law.'
The Local Government Association (LGA) is also calling on the Government to review sentencing guidelines for fly-tipping so offenders are given bigger fines.