Little progress has been made over the last year when it comes to improving road surfaces, the RAC says as it records the worst third quarter for pothole breakdowns in 15 years.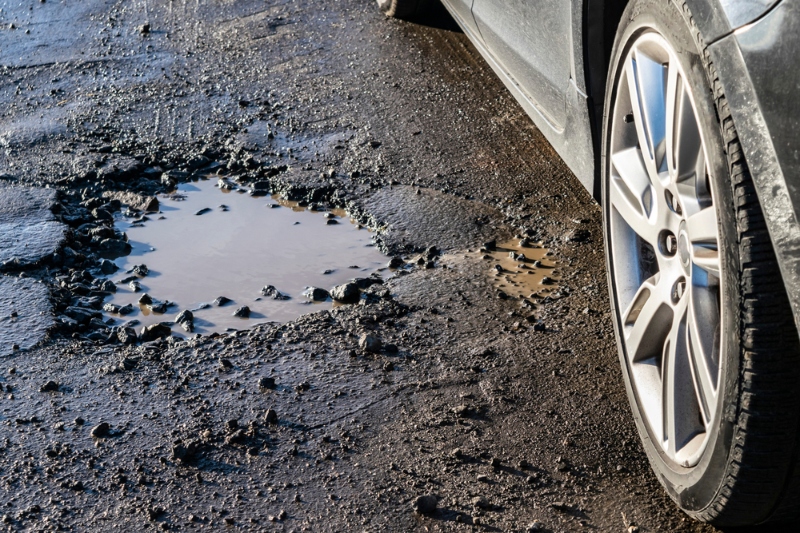 July to September 2021 saw the RAC deal with the largest ever proportion of pothole-related call-outs in any third quarter since 2006. RAC patrols attended 1,810 breakdowns for broken suspension springs, distorted wheels and damaged shock absorbers which represented 1.2% of all its call-outs over the three-month period.
When looking at the proportion of pothole call-outs as a rolling average of the last four quarters, there is an increase in the share of these breakdowns as they represent 1.5% of all RAC call-outs – the highest such figure seen in the RAC's Pothole Index data since the four quarters to the end of September 2018 (1.5%).
'While it's welcome that the sheer number of pothole breakdowns is not as high as we've seen in previous years, we see worrying signs in our data that implies little progress has been made in the last 12 months in improving road surfaces for drivers,' said RAC head of roads policy Nicholas Lyes.
'Traditionally, the spring and summer months give authorities a chance to repair and improve roads, but unfortunately it seems many roads remain in a perilous state. We fear we're only a bad winter away from seeing a plague of potholes which authorities will struggle to repair.'