Vale of Glamorgan Council is installing the latest safety equipment to its fleet to protect the public, cyclists, and crews.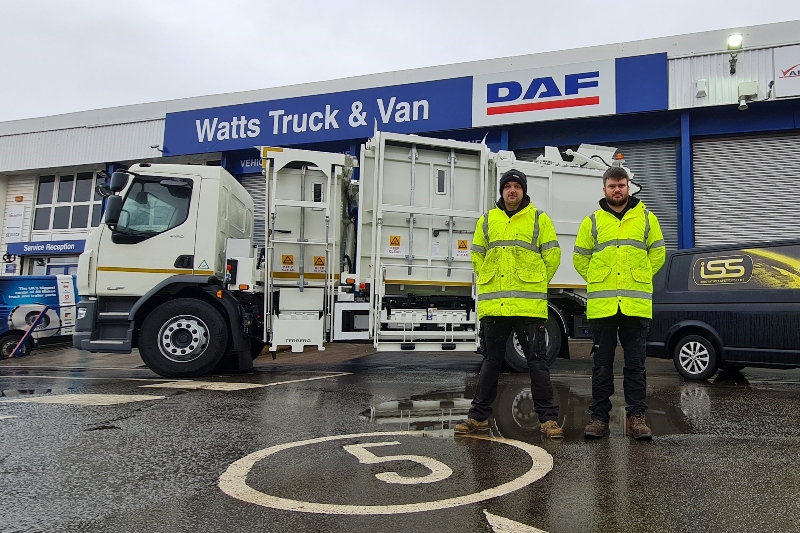 Over 60 vehicles from the council's waste, recycling, parks, street cleansing, and community support services have been equipped with camera recording systems, including vans, mini-buses, sweepers, caged tippers and tractors. In addition, reverse radars and Innovative Safety Systems Ltd's (ISS) Cyclear cyclist safety warning system have been installed to its fleet of refuse and recycling collection vehicles.
Gareth George, fleet manager, Vale of Glamorgan Council: 'In the Vale we have a combination of densely populated areas such as Tower (Penarth) and Barry, as well as narrow country lanes and rural villages. Access and visibility can be an issue and we want to do everything in our power to protect the public, and our crews, by reducing the risk of any incidents or accidents.'
All the equipment has been provided by the council's vehicle safety partner ISS and is now part of the council's standard specification for new vehicles.
In 2019, when Vale of Glamorgan switched from a co-mingled service to kerbside collections, the decision was made to enhance the safety of the new fleet and ISS were brought on board.
'We were looking to improve on existing safety equipment systems fitted on our current vehicles. So, we approached ISS and we've never looked back. The products and service are second to none. The ISS team are always available and a real pleasure to work with,' said Mr George.
Mike Crowther, sales manager, ISS: 'Vale of Glamorgan Council have shown a real commitment to making sure their fleet is as safe as can be and we are delighted that they are pleased with our products and service. We look forward to continuing working together.'
The council chose the ISS RX3 camera recording system (with 6 cameras) for all vehicles bar the Romaquip Kerbsort machines, which have been installed with the RV4 8 camera system. The footage is automatically downloaded when the vehicles return to depot, via the ISS LANlink system.
Mr George added: 'We want to ensure that our drivers have the best possible visibility when they're out on collections. All the footage is downloaded and ready for us to look at without having to physically remove anything from the cabs. It's a seamless process.'