The amount of household waste being recycled by residents of Tonbridge and Malling has exceeded 50% for the first time in the borough's history thanks to Urbaser's new recycling service.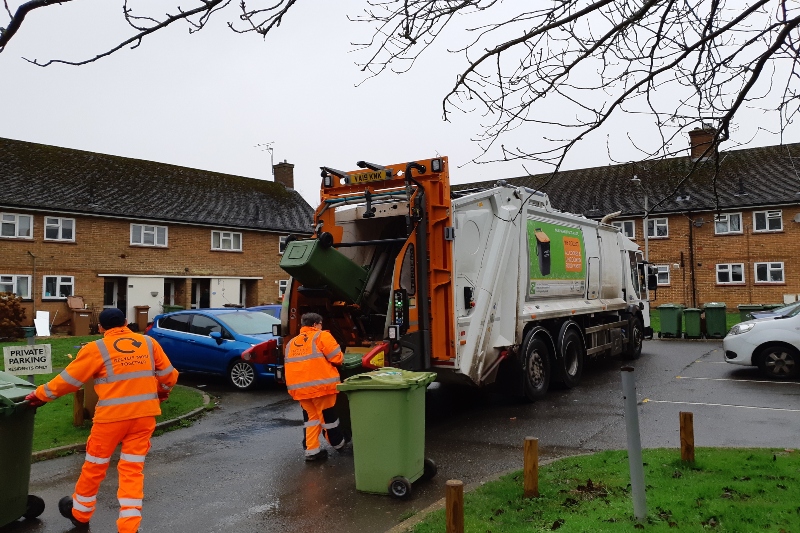 The resource and cleaning management company Urbaser introduced a new recycling service for Tonbridge and Malling Borough Council in September 2019 to include kerbside collections of plastic, metal and glass.
A report to the Council's Street Scene and Environment Services Advisory Board says that, despite initial teething problems with the roll out of the new service, the proportion of waste now being recycled has risen from 42% to around 55%.
Kerbside collections now include food waste; plastic bottles, trays, pots and tubs; glass bottles and jars; tins, cans, paper and card/cardboard; household batteries, small electrical appliances and textiles.
There is also a separate annual charge of £40 for an opt-in garden waste service.
Together the two services have boosted the amount of material being collected for recycling by nearly a thousand tonnes over a two-month period.
In October and November 2019 the kerbside collections of recycling and garden waste in Tonbridge and Malling exceeded 4,500 tonnes, up from 3,600 tonnes during the same period the year before.
Javier Peiro, Managing Director, Urbaser Ltd said: 'Implementing the new service has been challenging at times and we'd like to thank residents for their patience.
'We are confident that we have overcome these issues and we are delighted to see such an impressive rise in recycling rates over a relatively short period of time. We look forward to seeing this figure increase yet further as the new service becomes more established.'
Tonbridge and Malling residents have also responded positively to a new garden waste recycling service with 47% of households signing up – the highest level in Kent.
Cllr Robin Betts, Tonbridge & Malling Borough Council's Cabinet Member for Street Scene and Environment Services, commented: 'I would like to thank residents for their enthusiastic response which is helping to ensure more of our waste is recycled and also to apologise to anyone who had problems with collections as the new arrangements were implemented.
'Thank you for your support and patience during these times. We are confident that these issues have now been addressed and look forward to building on these very positive figures in the months ahead.'