The waste management company Brewsters Waste is upgrading its fleet of refuse vehicles to help reduce air pollution in the capital and meet new low emissions regulations.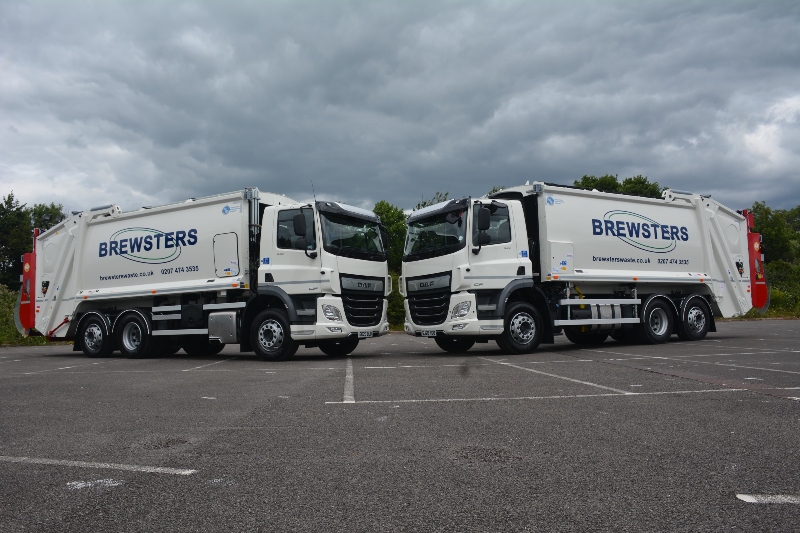 Brewsters Waste, which has been in operation since 1960 and has held the Royal Warrant for the past 15 years, provides waste collection and consultancy services, wheelie bins, recycling services, skips and roll-on roll-off hire, to businesses across London and Essex. The company operates a fleet of 44 vehicles.
The company's owner Barry Brewster said: 'We support any steps that improve the air quality in the city. To that end we are upgrading our fleet with the latest Euro 6 engines, which meet the new Low Emission Zone criteria.'
The London Low Emission Zone (LEZ) is a traffic pollution charge scheme with the aim of reducing the exhaust gas emissions of diesel-powered vehicles in London.
Gloucestershire-based Refuse Vehicle Solutions Ltd (RVS) has already provided Brewsters with two brand-new refuse vehicles, both Dennis Olympus 26t bodies on DAF chassis with Beta trade lifts, and the company has just ordered another vehicle of the same specification.
'RVS was recommended to us by one of the refuse vehicle manufacturers, because they couldn't meet our delivery deadline and we would have had to wait up to a year for the vehicle,' said Mr Brewster.
'As it is RVS managed to get the right specification of vehicle to us in less than two months with their RediTruck service. We were so impressed we ordered another vehicle immediately!'
RVS introduced RediTruck to provide its customers with brand-new refuse vehicles from stock, without the long lead-times required by manufacturers.
Spencer Law, managing director at RVS, commented: 'The new low emission regulations are a challenge for many operators. Replacing vehicles quickly can be difficult to achieve when the average wait time for a new vehicle is 9-12 months. That is why we started our RediTruck service. We know what operators want so we have a rolling stock of different configurations of vehicles, that are ready for work and can be delivered in short time-scales.'