New proposals to increase the amount of household waste being recycled have been unveiled by the Government today.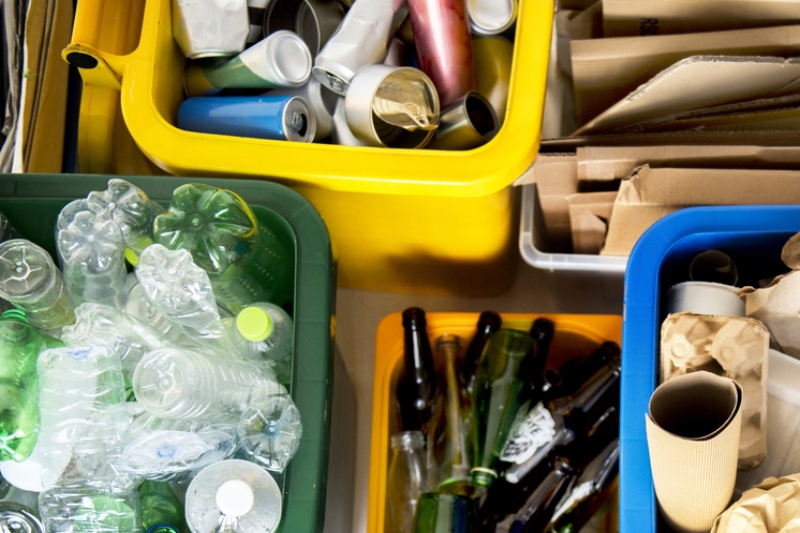 Under the plans, councils may be required to collect rubbish and recycling at least once a fortnight, although the Government will be assessing if this proposal is affordable.
Ministers are also considering providing every household with a weekly food waste collection from 2023 and free garden waste collections for every home.
Environment secretary George Eustice said: 'Householders want more frequent recycling collections. Regular food and garden waste collections will ensure that they can get rid of their rubbish faster, at no additional cost to them.
'Our proposals will boost recycling rates, and ensure that less rubbish is condemned to landfill.'
The Government said councils would receive extra funding to implement these changes, partly through the reform of the packaging sector.
The Local Authority Recycling Advisory Committee (LARAC) welcomed the consultation but said that the reduced consultation period of eight weeks was unacceptable for a consultation covering such key policy changes.
They also said that they were disappointed that Defra is still pursuing the imposition of free garden waste services.
The consultation states that councils will have to implement separate food waste collections by 2024/2025 at the latest. LARAC responded that they were concerned about the potential contractual and cost implications this could have for some local authorities.
Despite these concerns, they welcomed the confirmation that Defra will cover upfront and transitional costs of food waste changes as well as ongoing operational costs.
Carole Taylor, chair LARAC, said: 'There is a lot of frustration about the short period for this consultation. We would urge Defra to review this immediately and reinstate a full 12-week consultation period, as Government consultation guidance recommends.
'Regardless of the timescale I would urge all local authorities to take the time to properly consider this hugely important consultation and respond meaningfully to them. The outputs from this consultation will shape local authority waste services for the next twenty years and so we need to get them right.'
This article was originally published by LocalGov.co.uk.