Engenie has installed its first two rapid EV charge points in Cardiff city centre as part of a wider rollout that will more than double the number of rapid chargers in the city.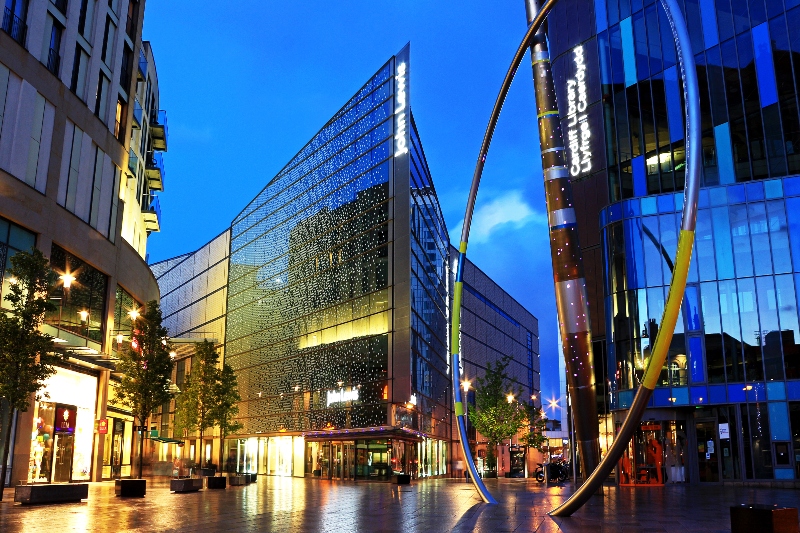 The first sites to be installed are located on Bute Crescent and Howard Place, with a further two sites to follow shortly after at Windsor Place and King Edward VII Avenue in Spring this year.
The final two sites will follow at strategic locations across the busy city centre. Once complete, by mid-2020 there will be 12 chargers across six sites.
Each site is powered by 100% renewable energy and will host two rapid charging points.
Drivers are not required to have a membership and they do not need to pay a connection fee. The chargers also operate with standard contactless payment cards.
The chargers are compatible with every EV on the market today and provide 80 miles of charge in just 30-60 minutes.
Once complete, local EV drivers will benefit from one week of free charging at the new sites.
Patrick Sherriff, property director, Engenie, said: 'We're making EV charging a simple and easy process for visitors, businesses and residents of Cardiff by installing the most user-friendly rapid charging points available today.
'Our partnership with Cardiff council is supporting drivers making the switch to EVs as well as the council's plan to improve air quality in the city.'
Developing electric car infrastructure is a key focus of Cardiff Council's recent Green Paper on transport and clean air.
Recent work by Public Health Wales estimates that the equivalent of over 225 deaths each year – or 5% of all deaths – can be attributed to particulate matter and nitrogen dioxide (NO2) in the Cardiff and Vale Health Board area, with thousands more suffering from long-term illnesses.
The Clean Air Strategy will adopt 'smart city' approaches, beginning with new technology – such as Engenie's chargers – and predictive software to support intelligent infrastructure management networks across the city to tackle air pollution.
Michael Michael, cabinet member for clean streets, recycling and environment, Cardiff Council, said: 'By partnering with a progressive company like Engenie, which installs, manages and maintains the rapid chargers, we're able to deliver essential EV infrastructure at no cost to the council.
'This influx of private investment into the city means we can continue to drive investment back into vital public services.'
Image: MA PHOTOGRAPY / Shutterstock.com.