The Lord Mayor of Oxford has taken delivery of a 100% electric Nissan LEAF, as the city prepares to launch Britain's first Zero Emission Zone (ZEZ) Pilot in the city centre's streets this August.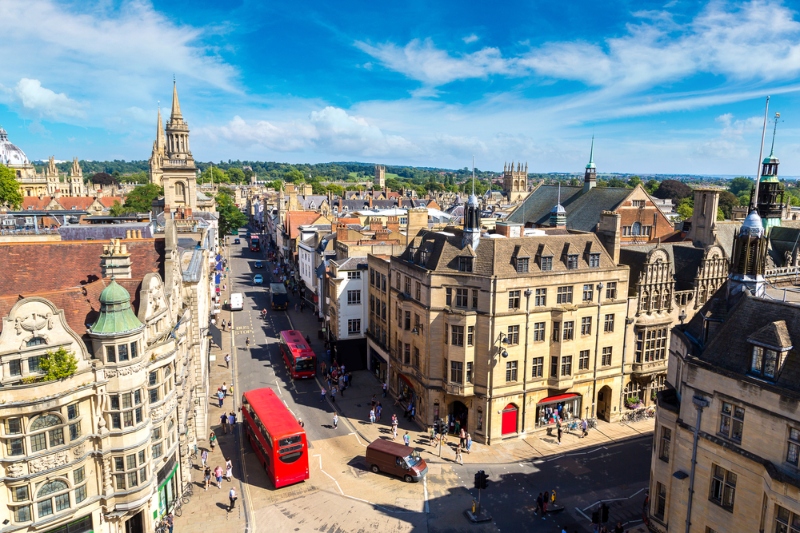 The black Nissan LEAF will replace the Lord Mayor's previous vehicle, a MINI Countryman PHEV, which was on loan from MINI for one year, and will be the Lord Mayor's permanent vehicle.
The Nissan Leaf will be used by the Lord Mayor, Cllr Mark Lygo, as well as other civic office holders to attend civic and ceremonial events across Oxford. These cover a wide range, from royal visits and leading the city's annual Remembrance Sunday service, to small community group meetings and charity events.
The vehicle has also been fitted with the Lord Mayor's distinctive number plate – FC1 – as well as the coat of arms for the city of Oxford.
The Nissan Leaf, which is fully electric and has a range of up to 239 miles, is compliant with the Zero Emission Zone which is to be introduced this August in partnership with Oxfordshire County Council. The car will be charged at Oxford Town Hall, where the vehicle will be kept.
The Zero Emission Zone Pilot will restrict polluting vehicles from key city centre streets during the day. Those who drive polluting vehicles into the zone will be charged, with the level of the charge dependent on how polluting the vehicle is.
Under the scheme, zero emission vehicles, like the Nissan LEAF, will not be charged to drive in the zone.
The scheme aims to reduce toxic air pollution levels, help tackle the climate emergency, and improve the health of residents, workers and visitors in Oxford and beyond.
Lord Mayor of Oxford, Cllr Mark Lygo, said: 'I am delighted that the Lord Mayor's car is now a fully electric car. Tackling emissions is key to protecting our health and I am looking forward to attending future engagements across the city, knowing that we will not be contributing to the harmful pollutants that impact our residents.'