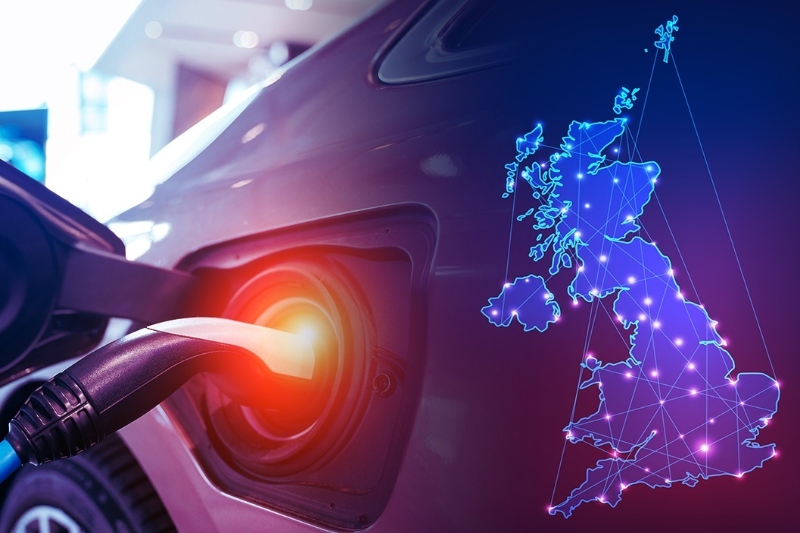 Powering up local infrastructure
13/10/2023
Thomas McLennan, head of policy and public affairs, BVRLA looks at how local authorities can help develop fleet friendly electric vehicle (EV) charging infrastructure.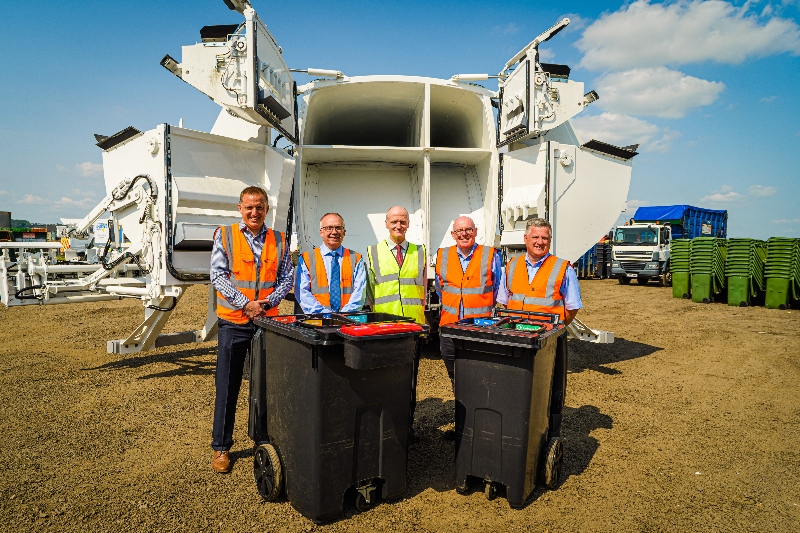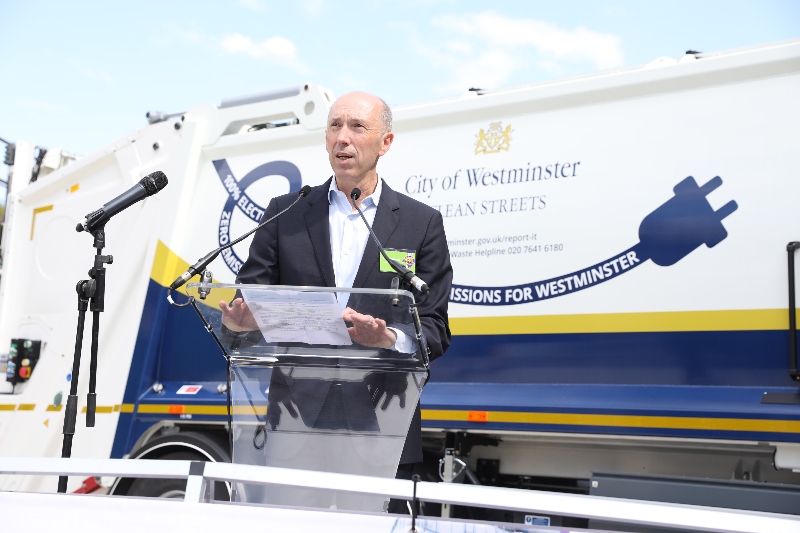 Westminster's electric dreams
22/09/2023
Westminster City Council and Veolia have launched the UK's largest electric refuse collection fleet. LAPV visited the local authority's new depot to find out more.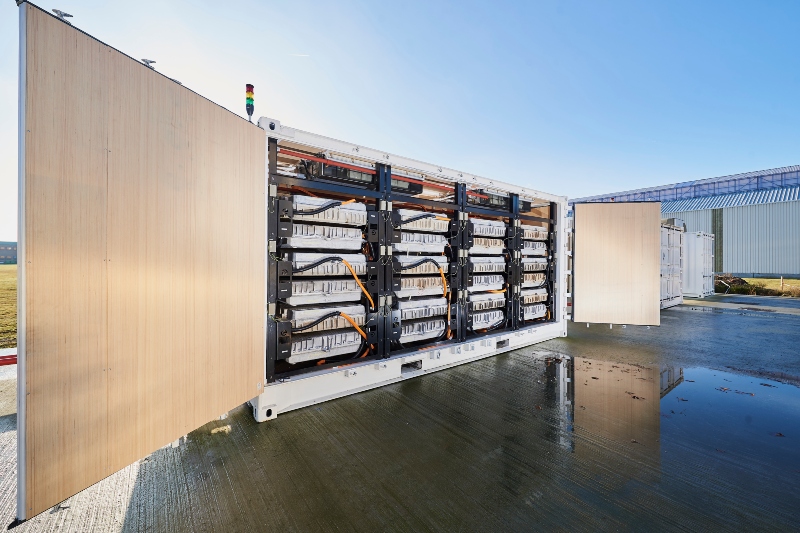 The second coming
28/07/2023
A huge swathe of batteries from older electric cars and vans are about to become redundant. Can we give them a second life before they are recycled – or worse still, go to landfill? LAPV reports.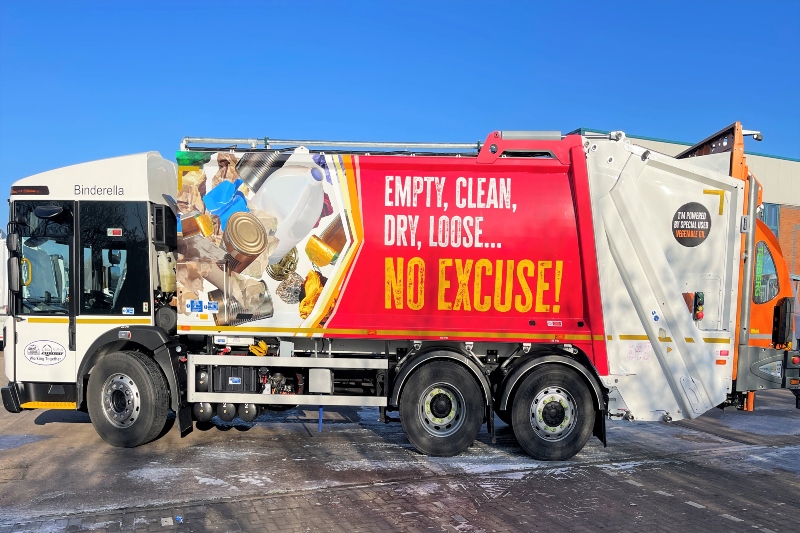 Slow moving billboards
14/07/2023
Wrapping your vehicles can bring a whole host of benefits from advertising to protection, according to Creative Vehicle Wrapping (CVW). LAPV finds out more.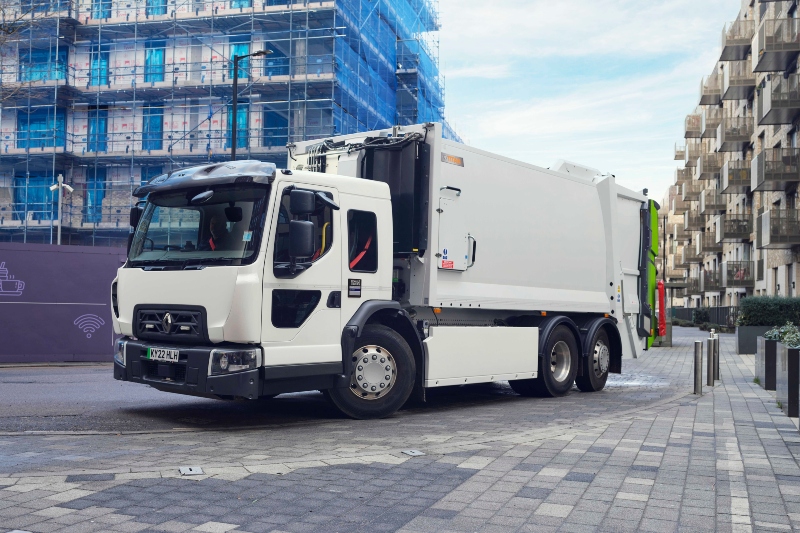 Going big like Barcelona
09/06/2023
The city of Barcelona has gone all in on electric refuse collection vehicles (RCVs). LAPV talks to Andrew Scott, head of Electric Mobility at Renault Trucks, to find out what it would take for the UK to do the same.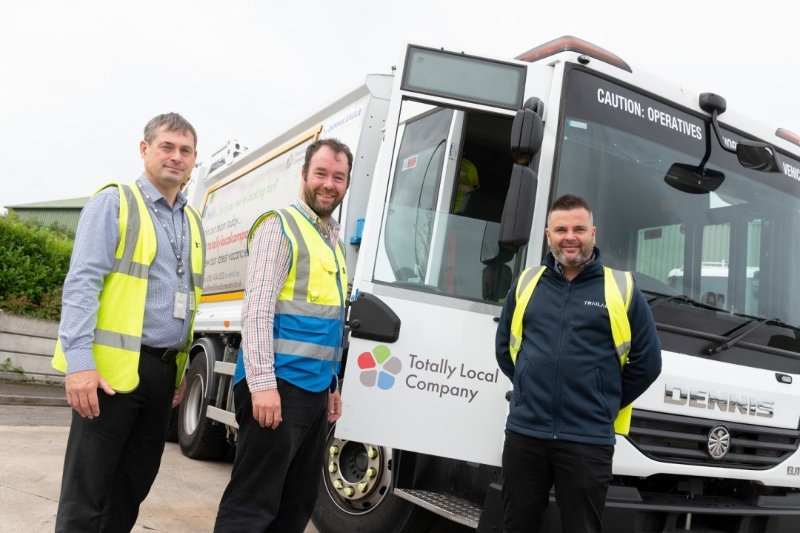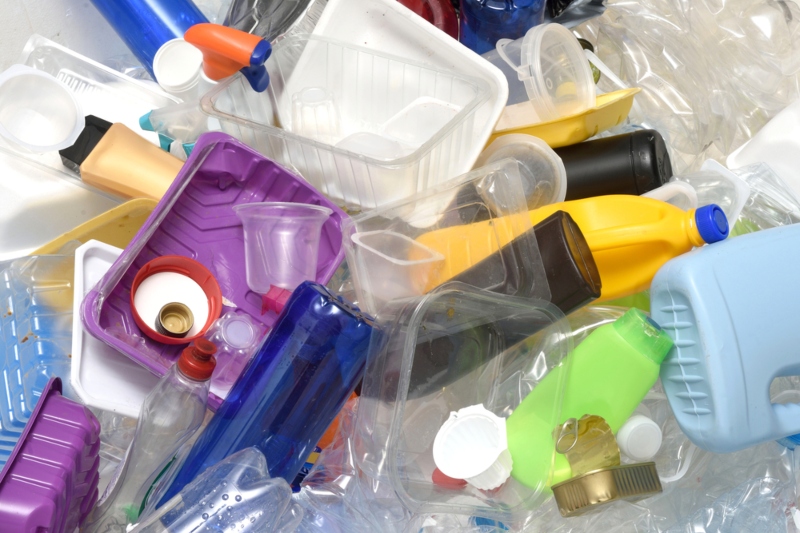 FPF FlexCollect: first learnings from the pilots
28/04/2023
Technical development manager at SUEZ, Thomas Merry, provides an update on FPF FlexCollect; the most extensive household collection and recycling project of its kind ever undertaken in the UK.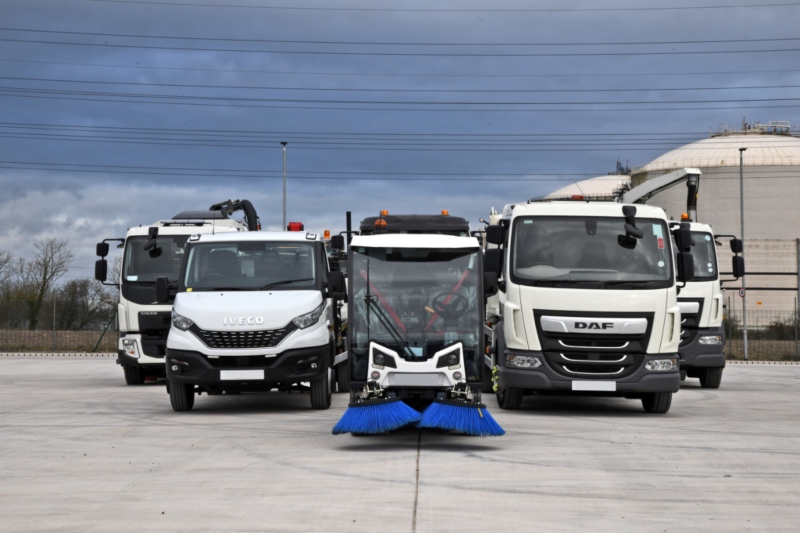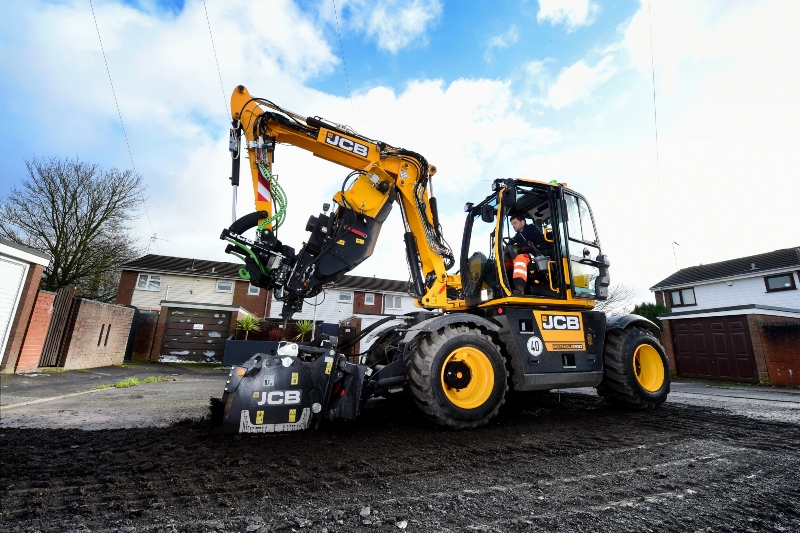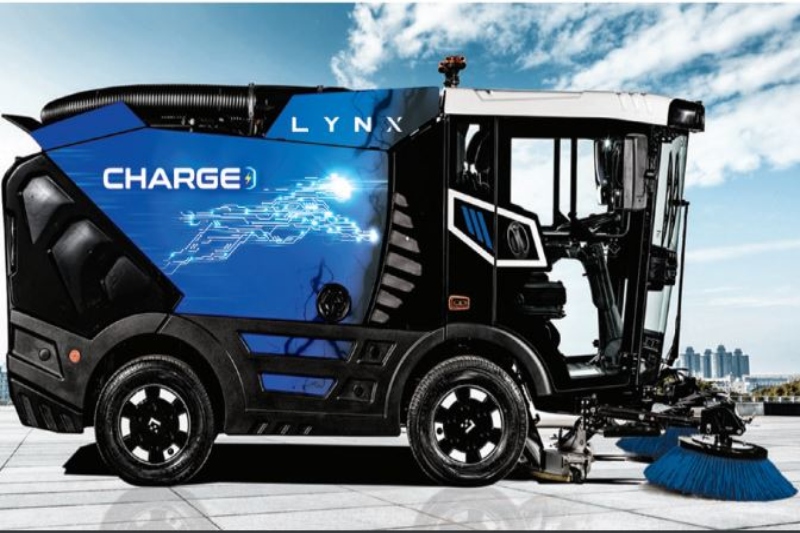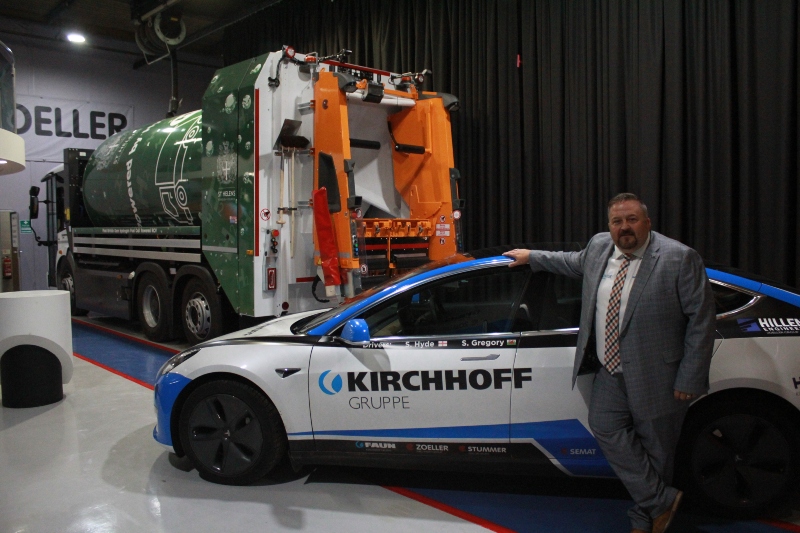 RCVs: from the cradle to the grave
07/12/2022
FZ UK does more than just sell trucks. They offer a turnkey solution that matches local authorities with the vehicles and infrastructure that best suit their needs. LAPV talks to FZ UK's commercial director, Stewart Gregory, to learn more.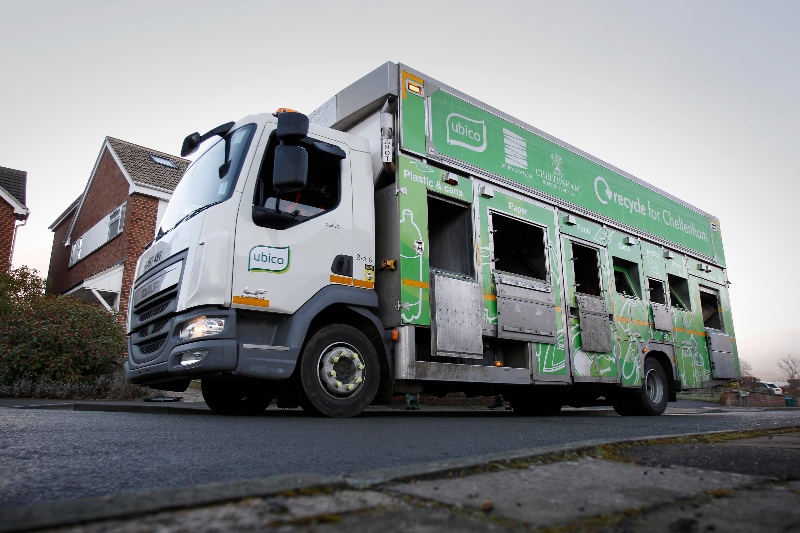 The benefits of a council-owned fleet
20/10/2022
The environmental services contractor, Ubico, is owned entirely by local authorities and is going from strength to strength. LAPV reports.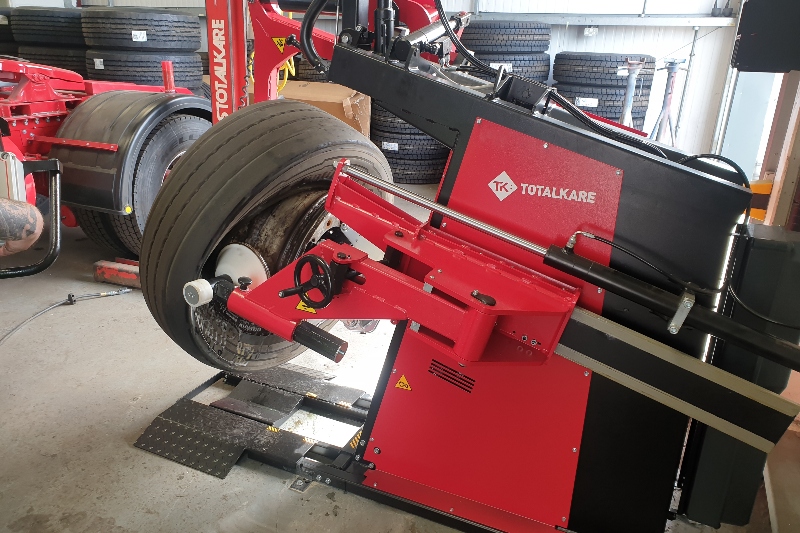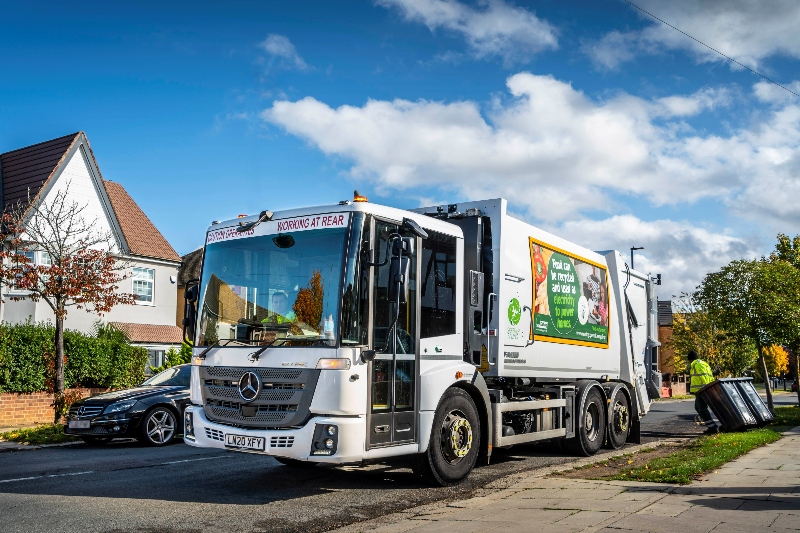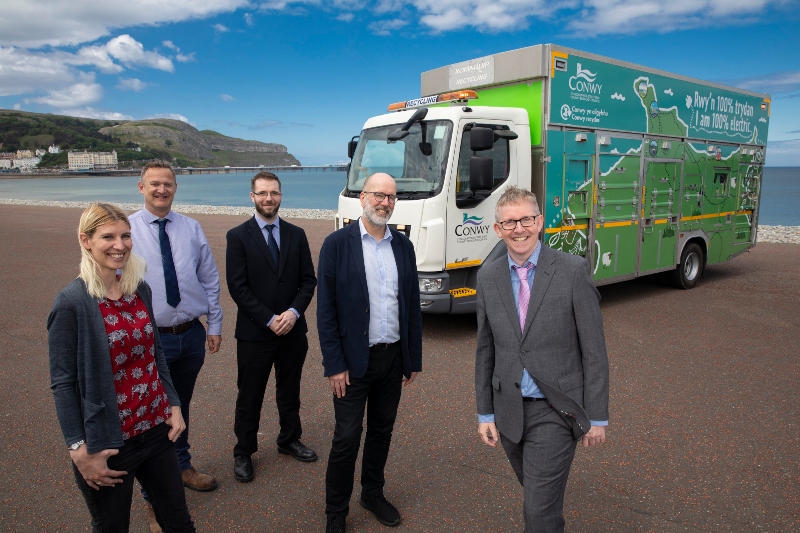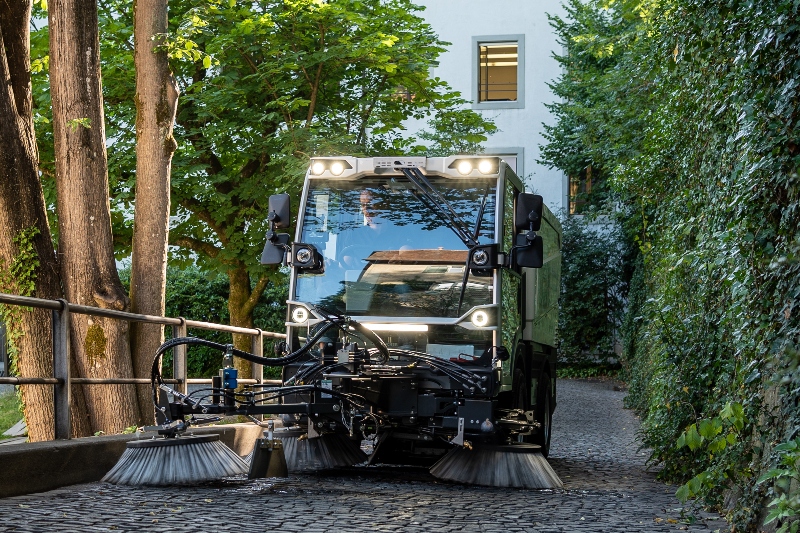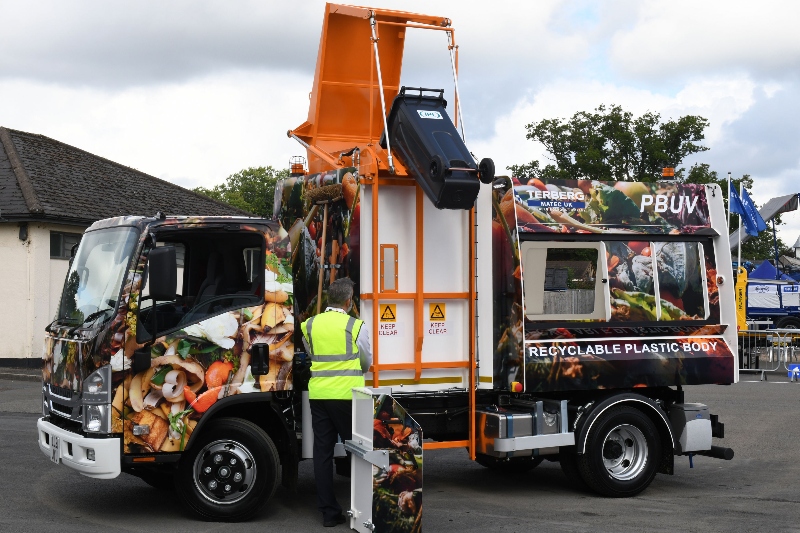 Ten things to do at RWM & Letsrecycle Live 2022
02/09/2022
With the new collaboration between RWM & Letsrecycle Live 2022 just over a week away, 12,000 visitors are set to descend on the NEC in Birmingham on 14-15 September 2022 for two action-packed days. Here we look at the top 10 things to do at the show that mean you cannot afford to miss it!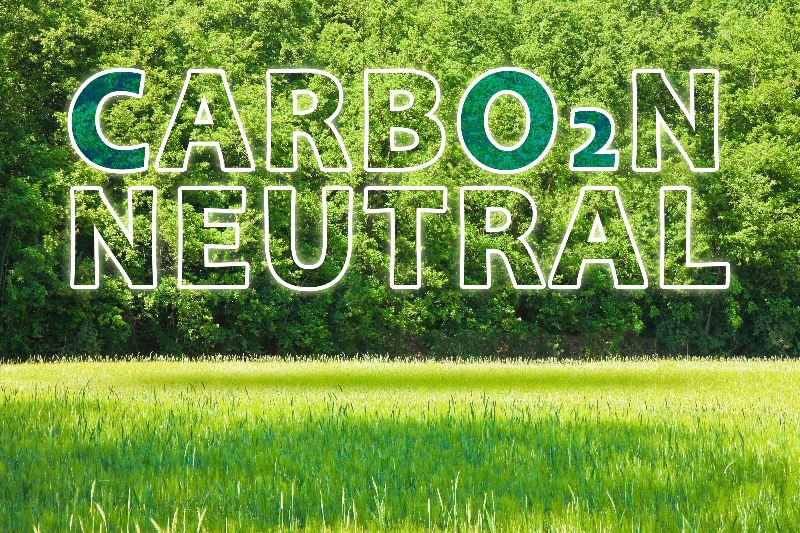 Clearing the air in South Derbyshire
05/08/2022
Allison Thomas, strategic director – service delivery, South Derbyshire District Council, discusses the council's efforts to reduce its carbon emissions, including the trial of dual fuelled hydrogen-powered refuse vehicles.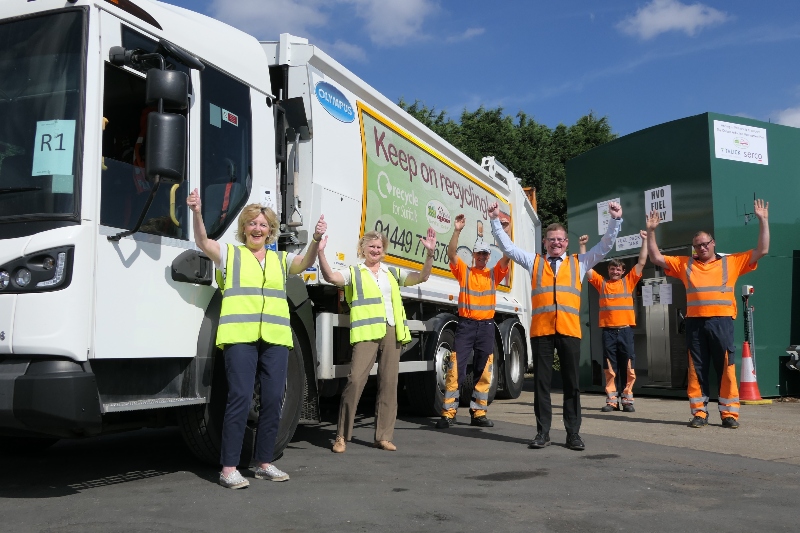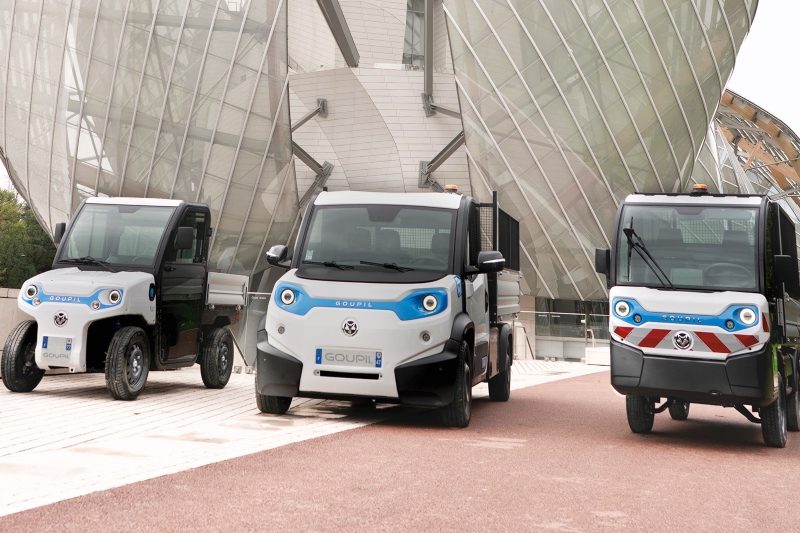 Rising fuel crisis could spark flame for EV demand
22/07/2022
The ever increasing price of petrol and diesel is putting fleet operators under a lot of pressure. Ramsy Labassi, marketing manager, Bradshaw Electric Vehicles argues that this could lead to an increase in the demand for electric utility vehicles. LAPV reports.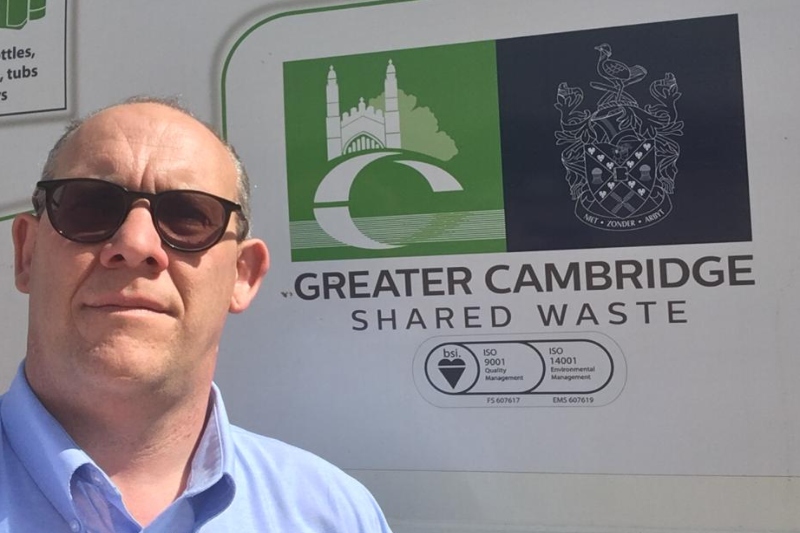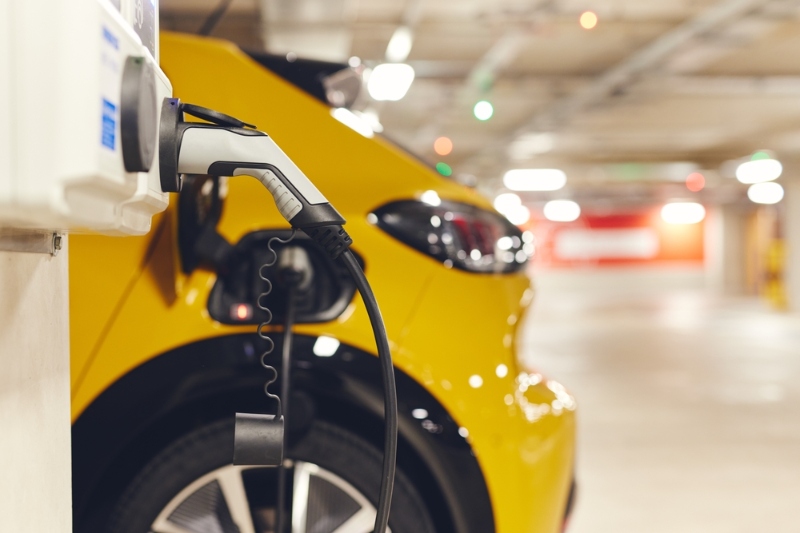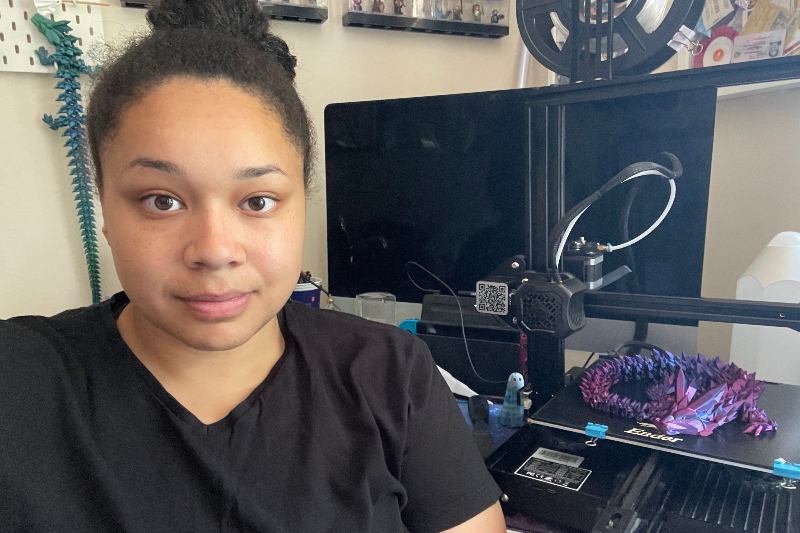 Women in engineering
23/06/2022
To mark International Women in Engineering Day, Terri Logan, electric vehicle charging project engineer for public charge point operator Liberty Charge, spoke to LAPV about prejudice in education, being the only woman on her engineering degree, why diversity is important, and why she finds electric vehicle charging engineering so fascinating.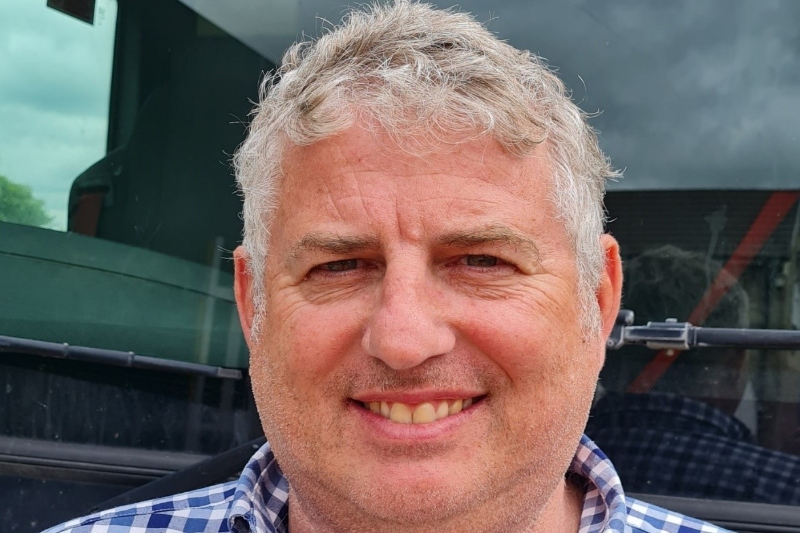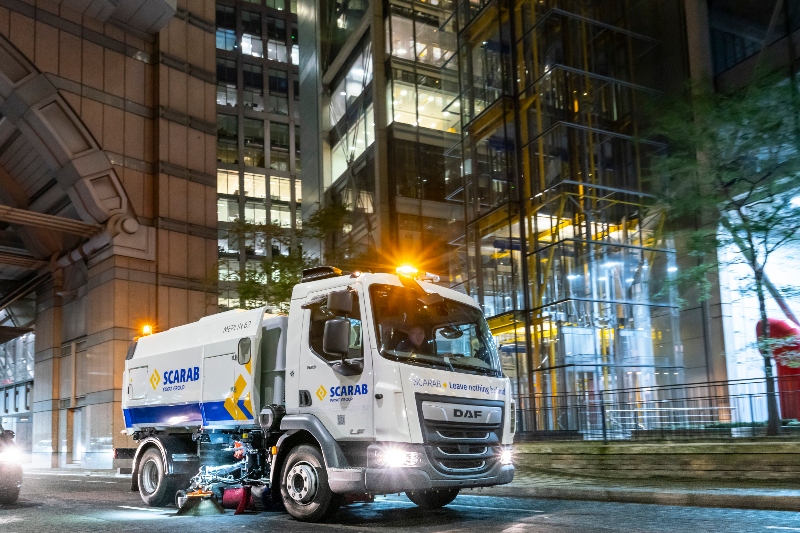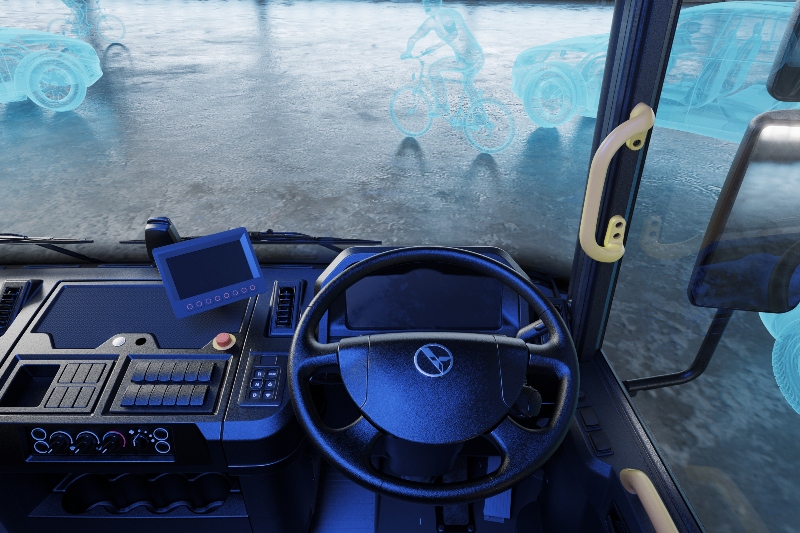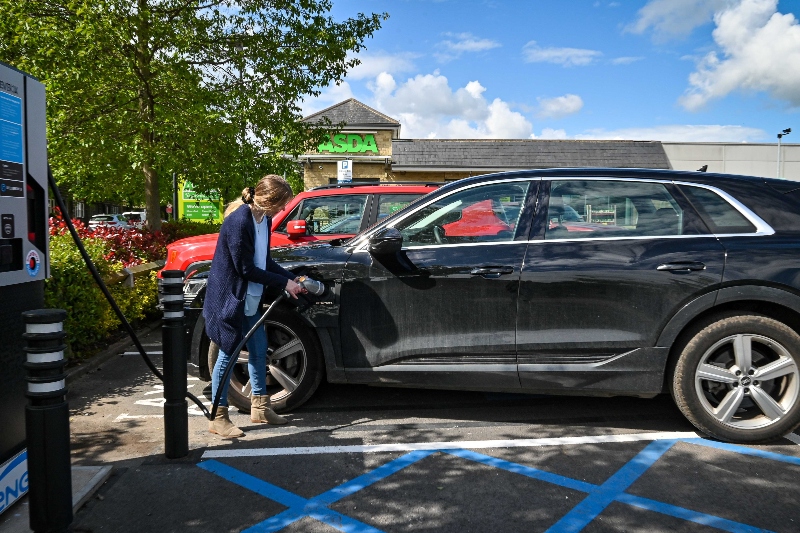 West Yorkshire's charge point journey
12/04/2022
Local authorities thinking about making the transition to electric fleets require reliable EV charging infrastructure. EQUANS EV Solutions and the West Yorkshire Combined Authority have been working together to deliver just that. LAPV reports.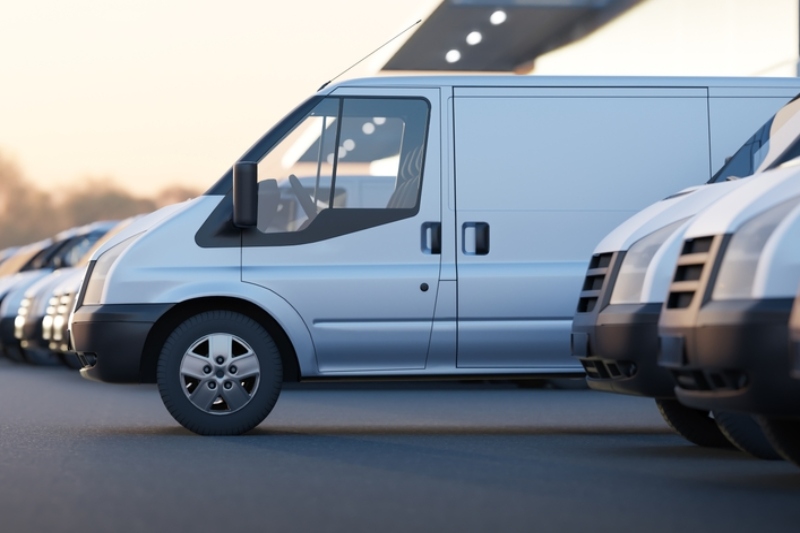 The importance of van fleet safety
07/04/2022
Commercial vehicle safety is top of the agenda for all local authorities. Brigade Electronics' Emily Hardy talks to LAPV about the importance of ensuring van safety is not neglected.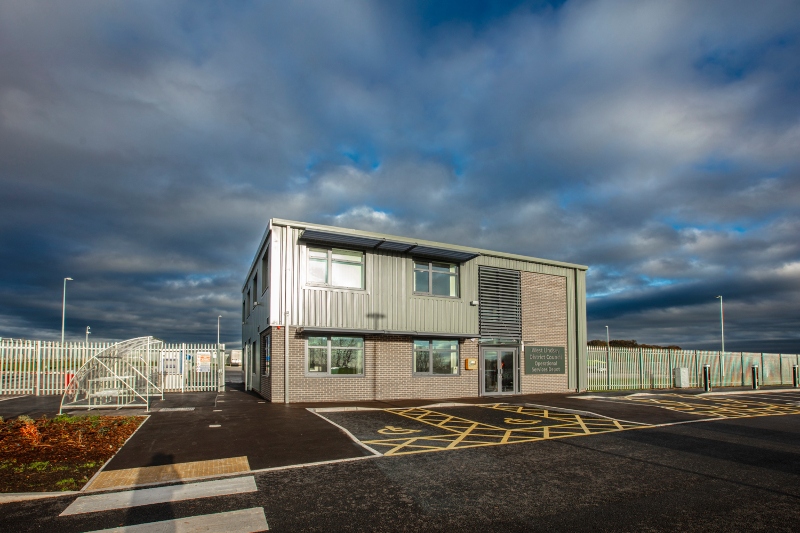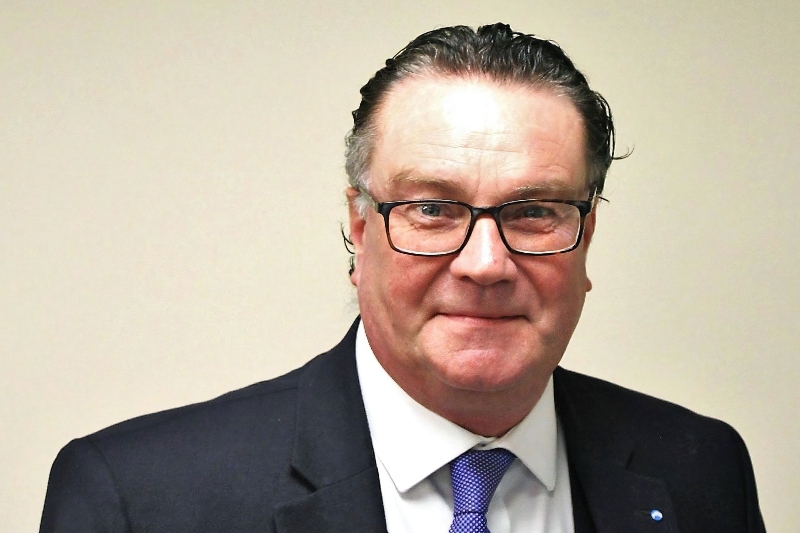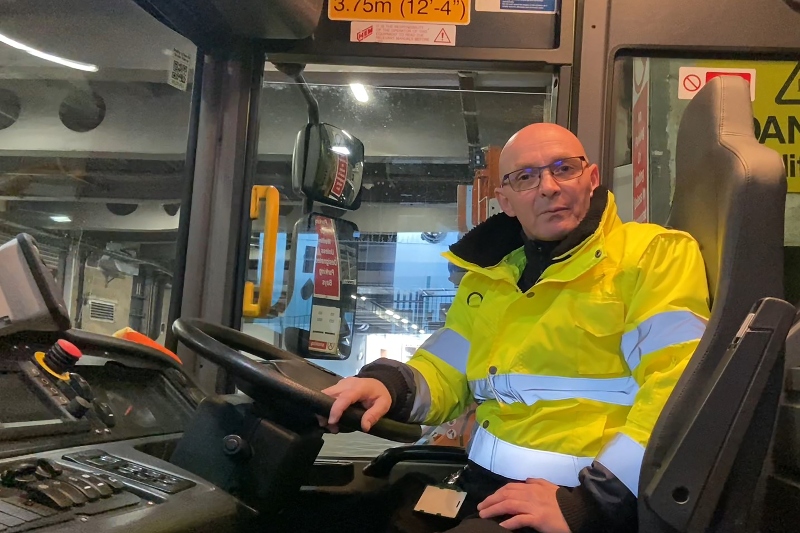 Islington drivers convert to eRCVs
24/01/2022
LAPV caught up with Neil Spence, supervisor and driver for Islington Council, and Refuse Vehicle Solutions (RVS) managing director Spencer Law to learn more about RCV conversions.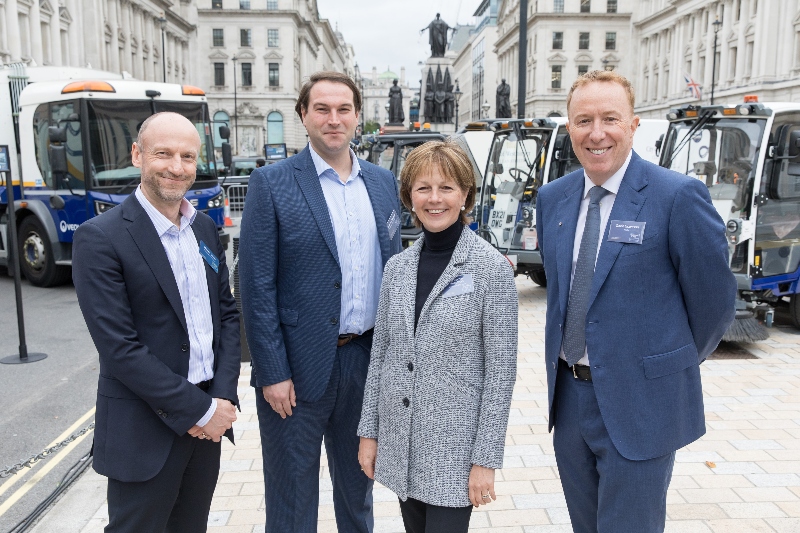 Westminster council switches to EVs
21/01/2022
Cllr James Spencer, cabinet member for city management, Westminster City Council looks at the local authority's switch to electric vehicles for waste collection and street cleansing.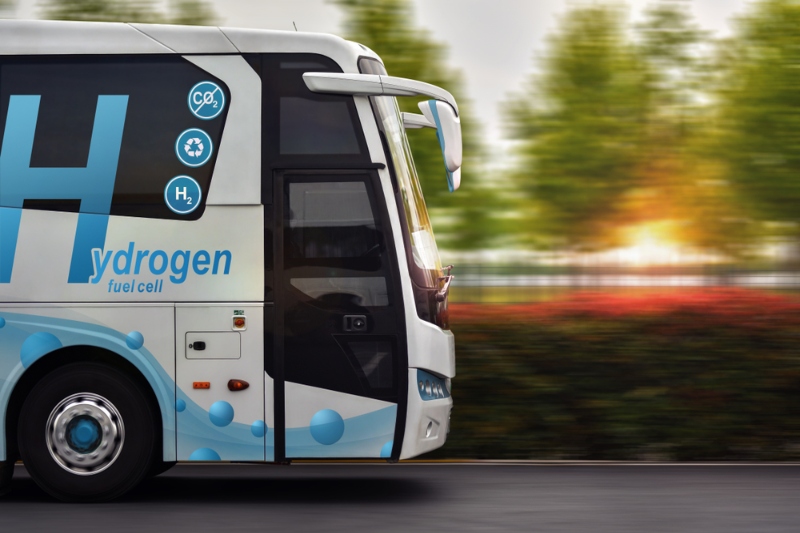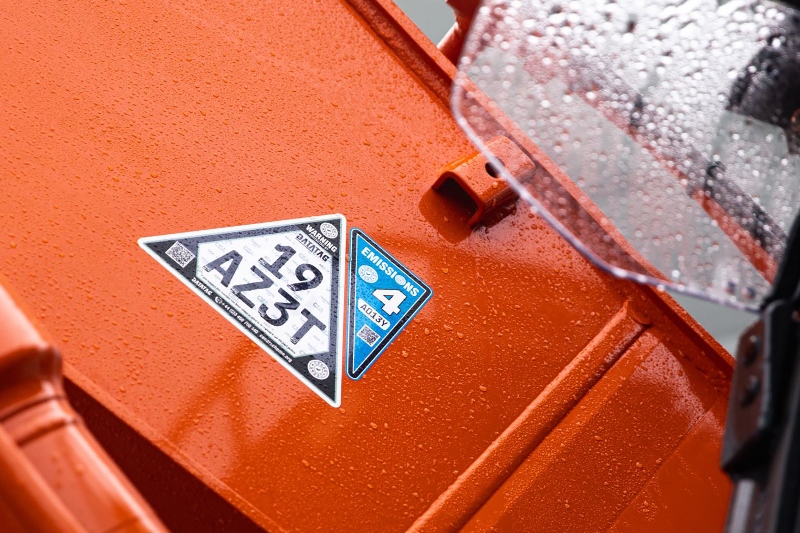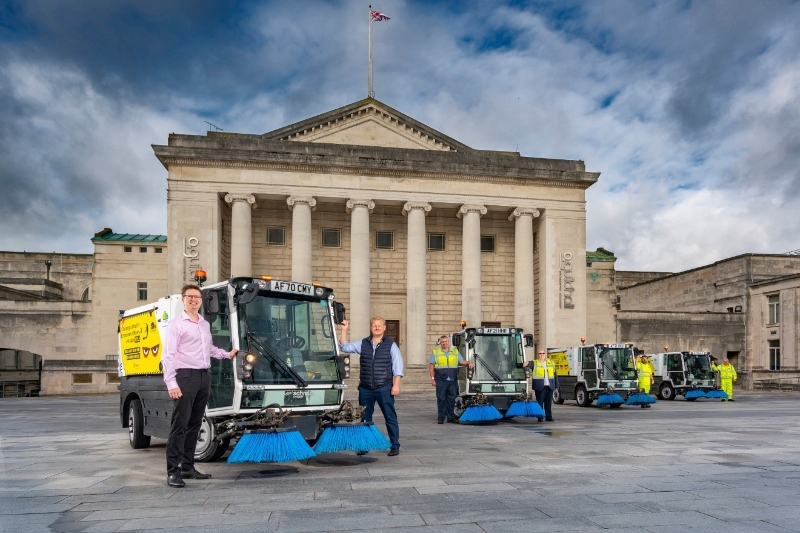 Southampton City Council sees electrifying results from eSwingo
28/10/2021
Southampton City Council is seeing electrifying results from its fleet of four new all-electric eSwingo compact sweepers from Aebi Schmidt UK which are making a vital contribution to meeting the Council's environmental objectives under its Greener City Charter.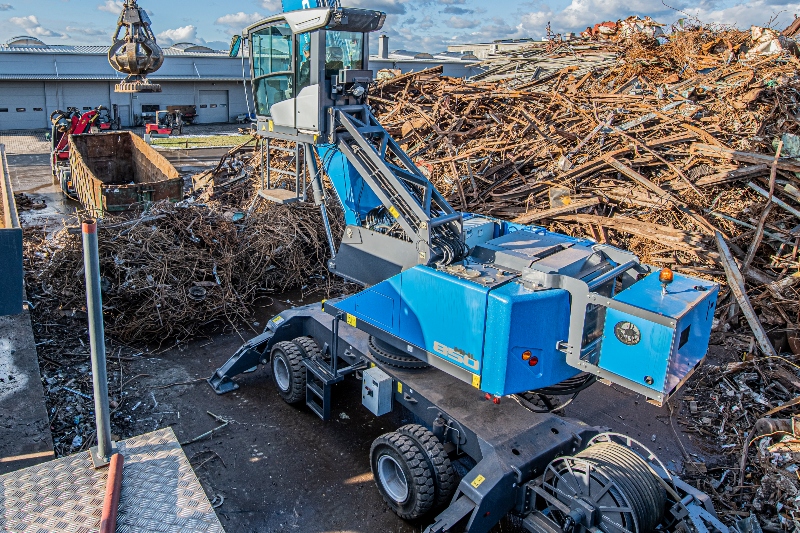 Electric waste handlers make UK debut
22/10/2021
With councils holding a pivotal role in meeting the net zero emissions target by the new date of 2035, Lancashire Renewables Ltd welcomes the UK's first fully electric 35-ton waste handlers to the industry. LAPV reports.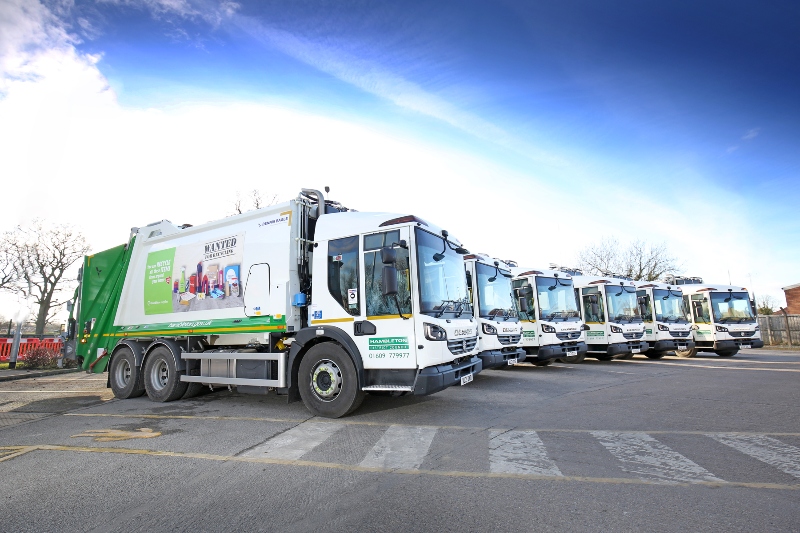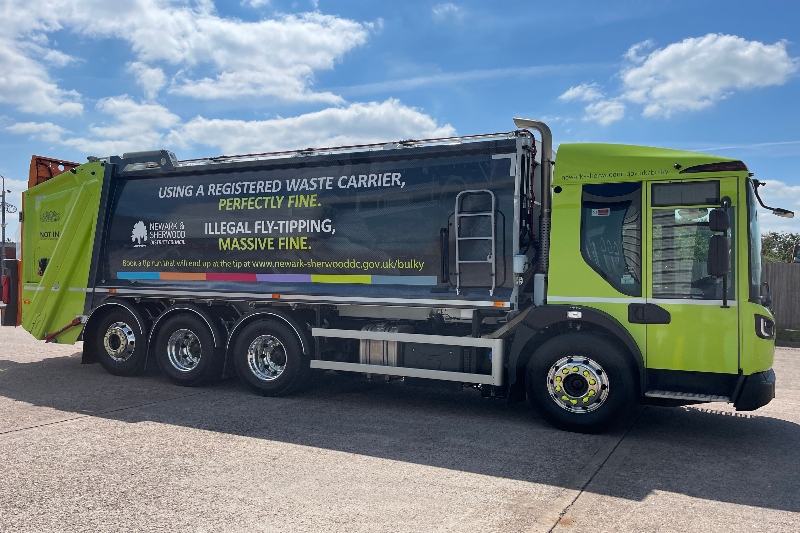 Getting creative with vehicles
30/09/2021
Creative Vehicle Wrapping (CVW) argues that vehicle wrapping is an effective means of tactical messaging that is gaining momentum across many sectors. LAPV reports.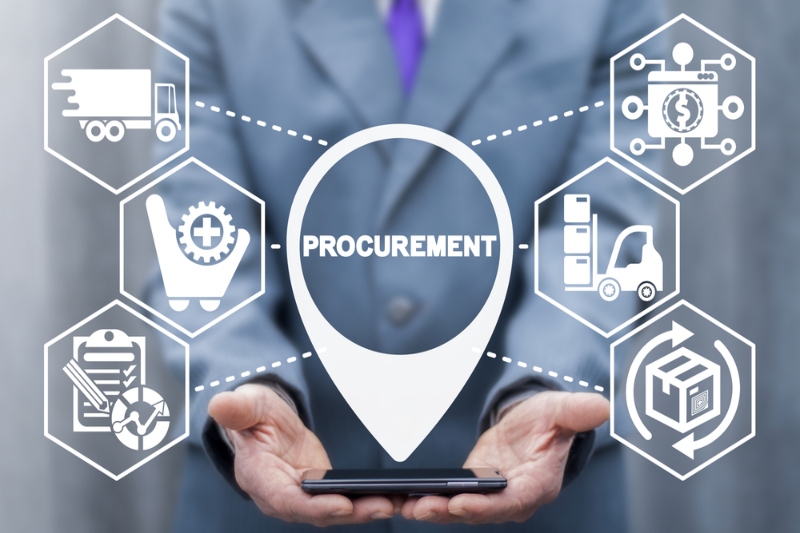 Introducing the ORUS
16/09/2021
Terberg Matec UK introduces their new ORUS collection body for flexible and efficient food waste collection. LAPV reports.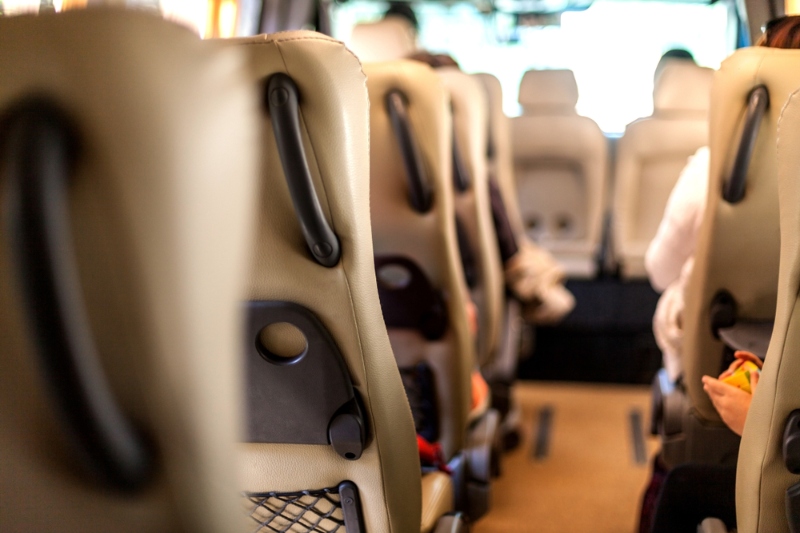 Your route to minibus procurement
09/09/2021
Minibuses are an important and flexible part of your fleet, but the procurement process can be daunting. Crown Commercial Service is here to help you source a minibus that meets your needs.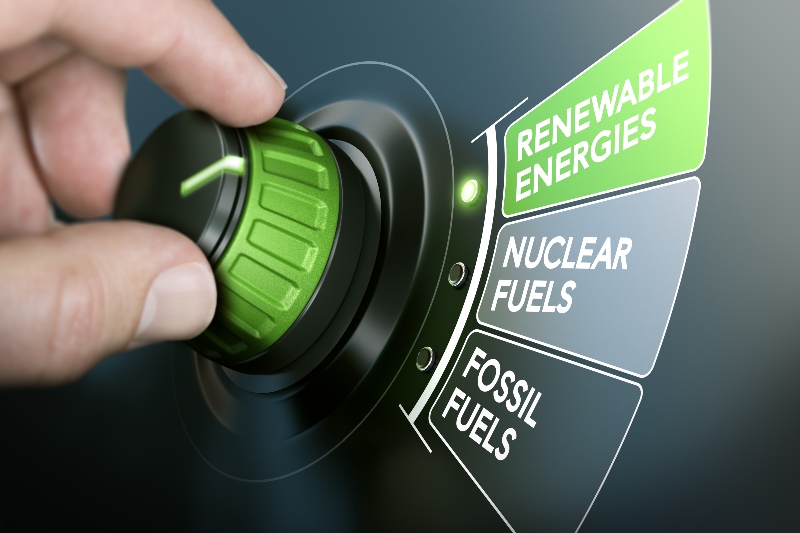 Boosting confidence in renewable fuels
05/08/2021
Zemo Partnership has launched a new scheme to boost uptake and confidence in renewable fuels. Gloria Esposito, Zemo's head of sustainability, explains how it works.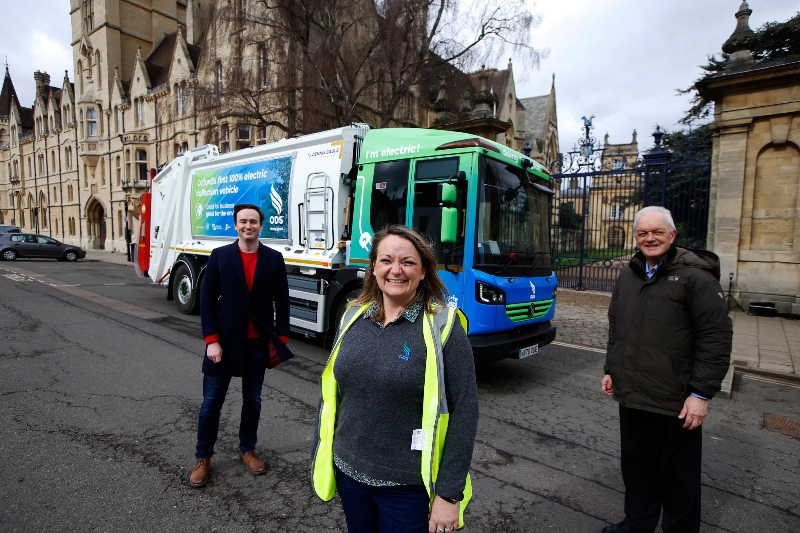 Kick starting Oxford's EV revolution
29/07/2021
Oxford City Council's capital programme project manager Tina Mould and Oxford Direct Services' (ODS) transport manager Owain Pearce explain how the council and ODS are working together to decarbonise transport across the city.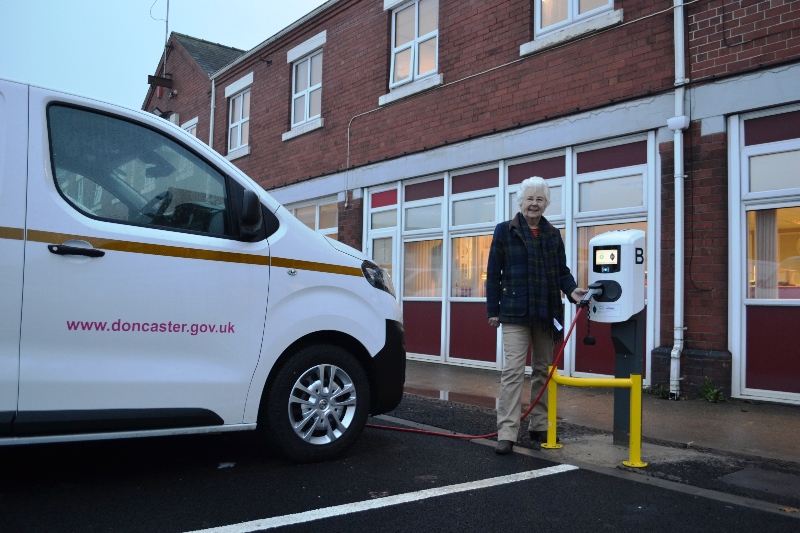 Doncaster's solar carpark
22/07/2021
After declaring a climate emergency in 2019, Doncaster Council is building a 20 space 'electric only' carpark as part of its fleet decarbonisation journey. LAPV reports.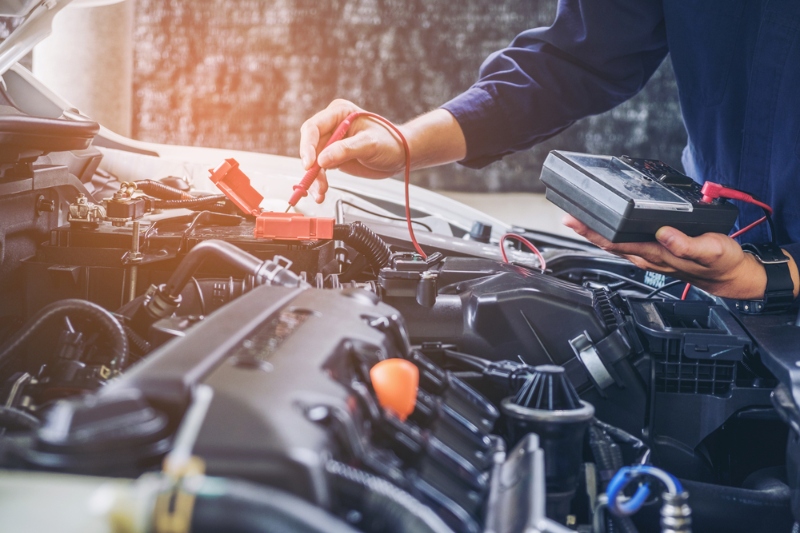 NEVS: maintaining the course towards electrification
15/07/2021
Nottingham Electric Vehicle Services (NEVS) is leading the way when it comes to EV maintenance. LAPV finds out more about what is believed to be the first council-run, ULEV-exclusive workshop to be operational in the UK.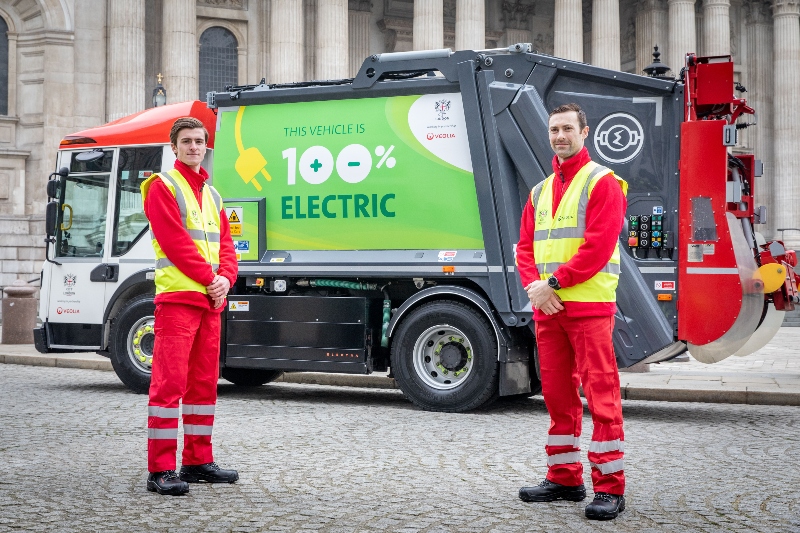 Cleaning up the Square Mile
08/07/2021
The City of London Corporation is running a full fleet of electric refuse collection vehicles as part of the effort to tackle air pollution in the capital. LAPV learns more about the City Corporation's journey.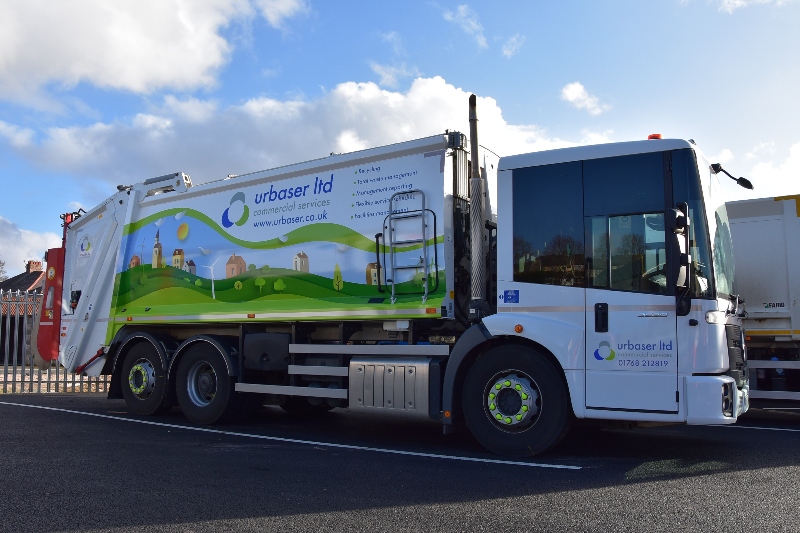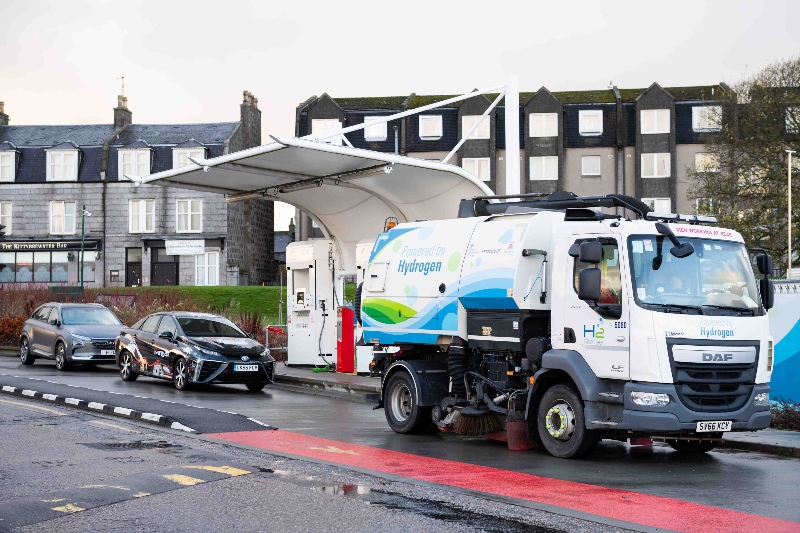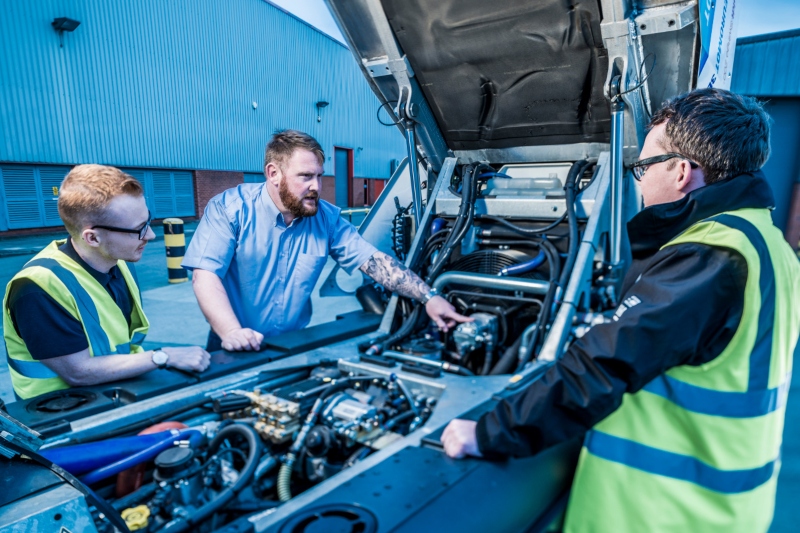 Aebi Schmidt's smart digital solutions
22/06/2021
Aebi Schmidt offers smart digital solutions for public sector transport managers to monitor, control and optimise daily operations. LAPV finds out more.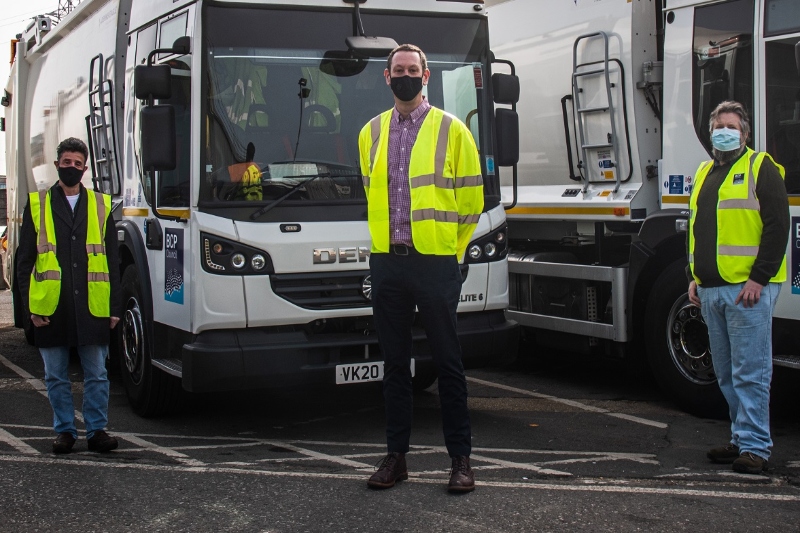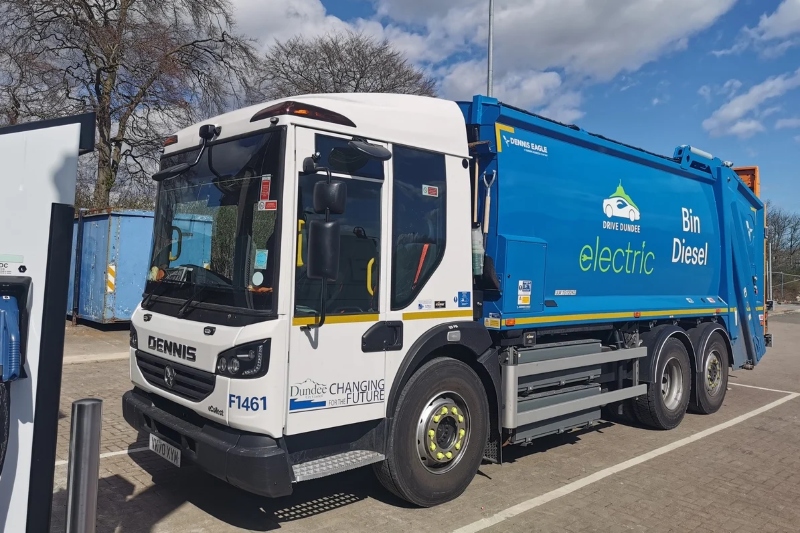 Scotland's model EV city
19/04/2021
Dundee City Council is a trail blazer when it comes to EV adoption. How have they done it? LAPV reports.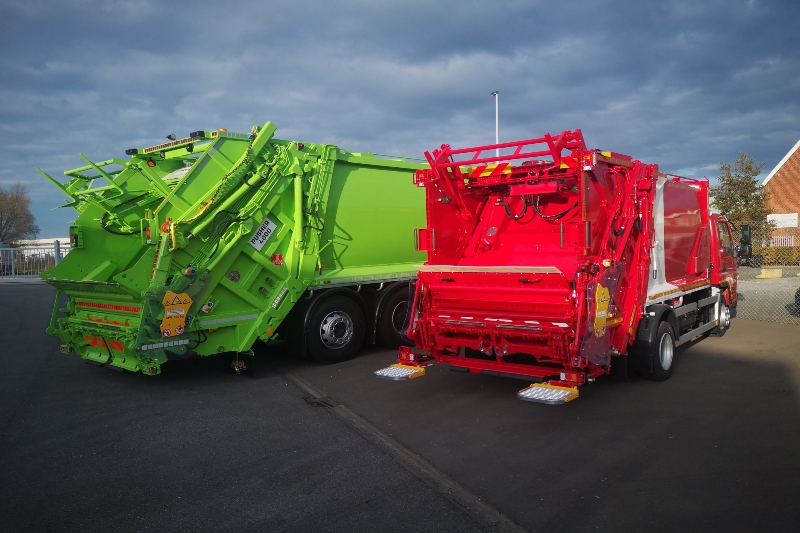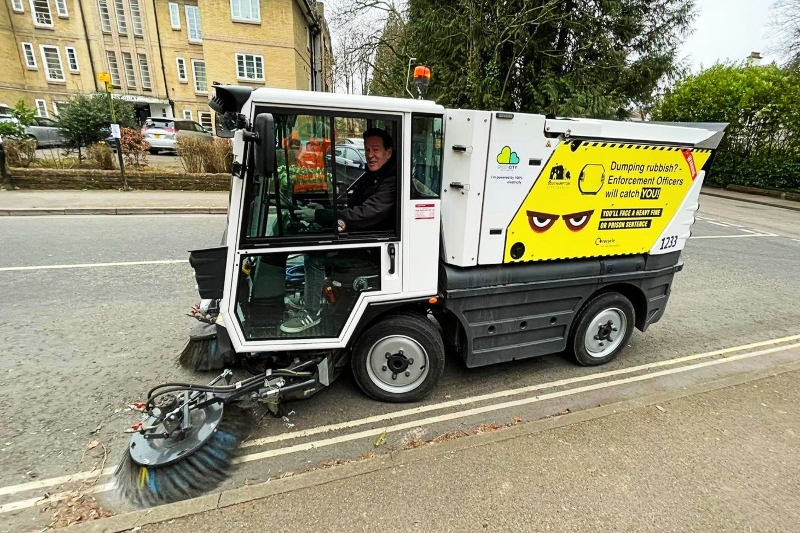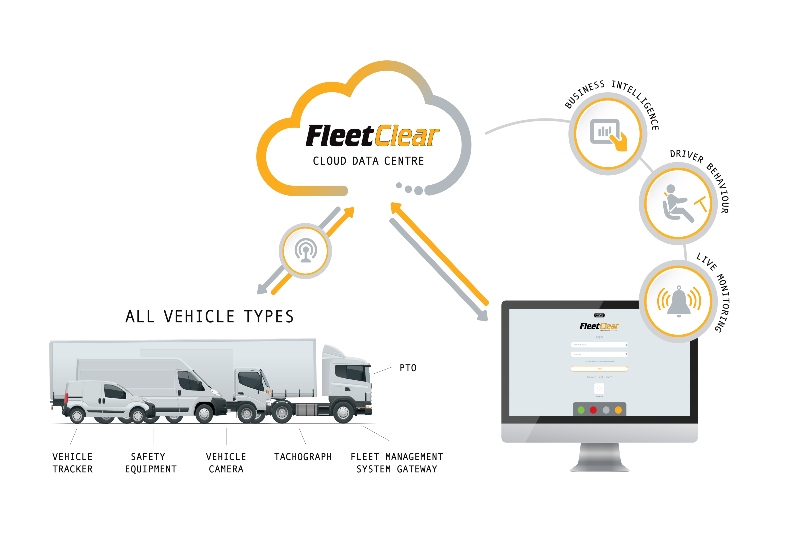 Data management made easy
29/03/2021
Managing data can be a time-consuming task for even the most organized of fleet managers. FleetClear from Innovative Safety Systems (ISS) might well be the answer. LAPV reports.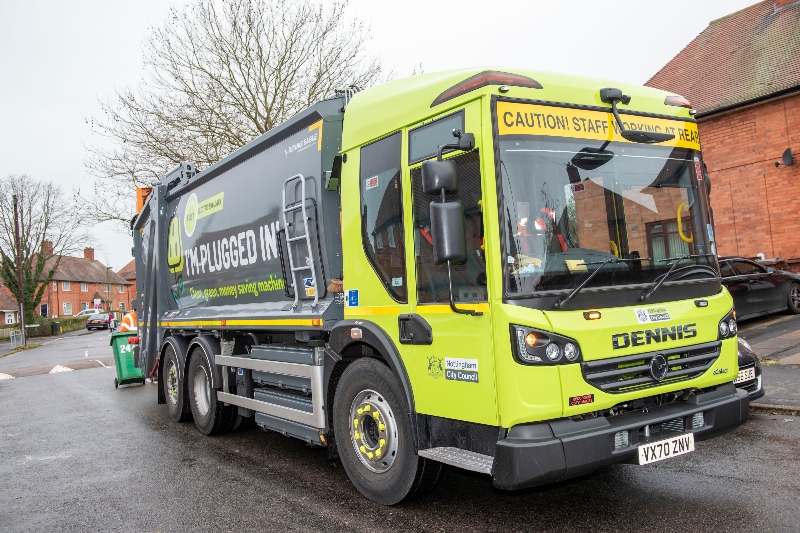 Air quality to drive eRCV roll-out in 2021
18/02/2021
Dennis Eagle's zero-emissions eCollect went into service in the UK last autumn. How did the decision to build an all-electric vehicle come about? LAPV reports.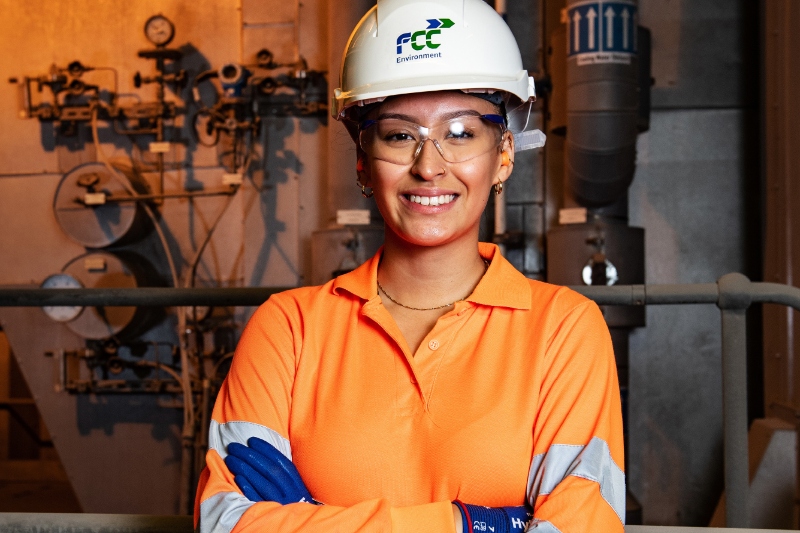 Learning on the job
18/02/2021
In recognition of National Apprenticeship Week last week, FCC Environment – one of the UK's leading waste and resource management companies – is shining a light on Sara Afu-Clackett, who started her journey with the organisation as an apprentice in 2018.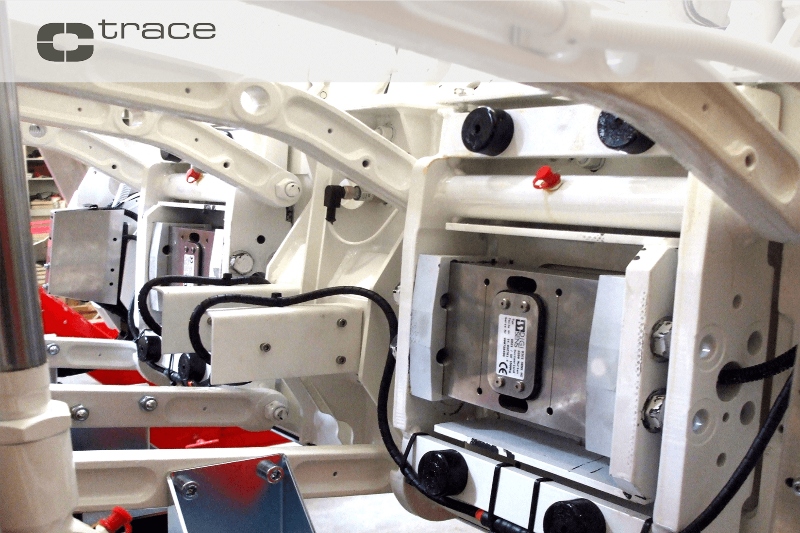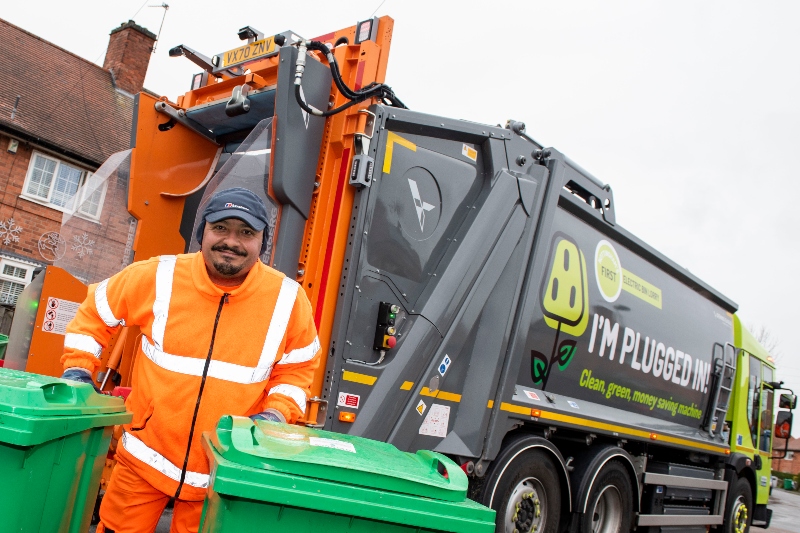 Dennis Eagle's eCollect hits the streets
04/02/2021
The refuse collection vehicle manufacturer, Dennis Eagle, has launched the first electric RCV to be designed and built by an original equipment manufacturer. LAPV reports.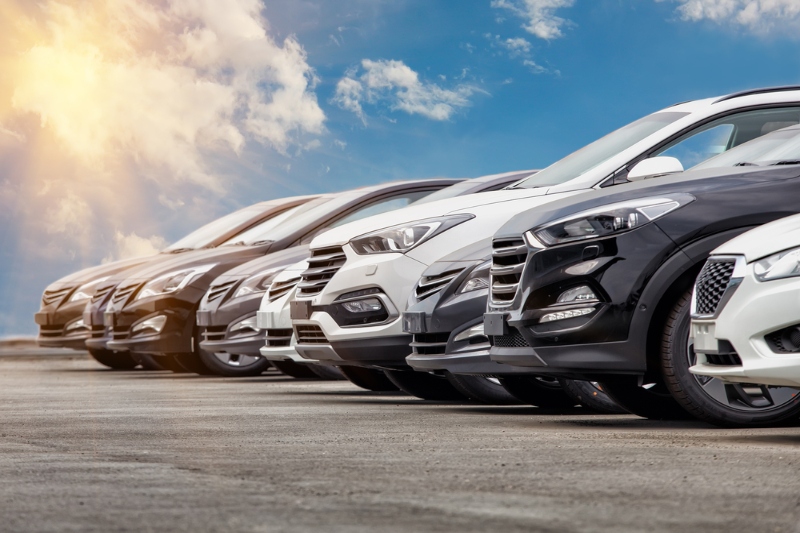 Making fleets carbon neutral
28/01/2021
The UK aims to reduce all greenhouse gas emissions to net zero by 2050. Energy Saving Trust (EST) looks at what councils can do to make their fleets carbon neutral.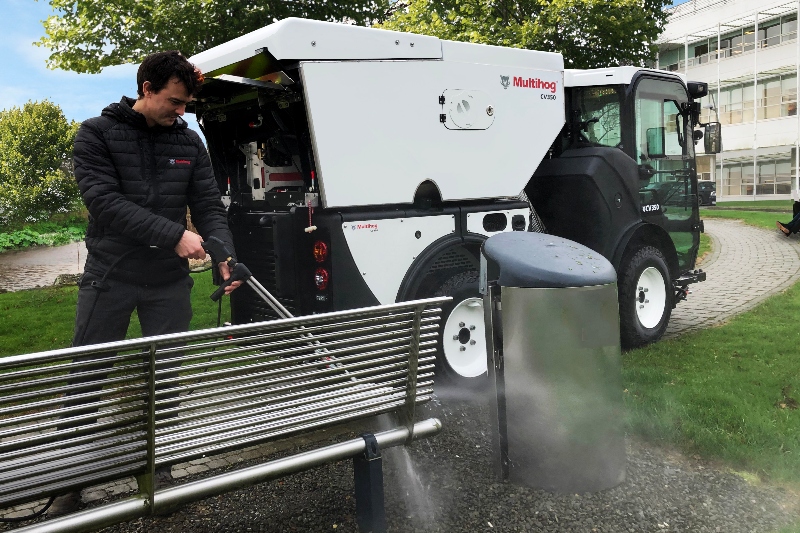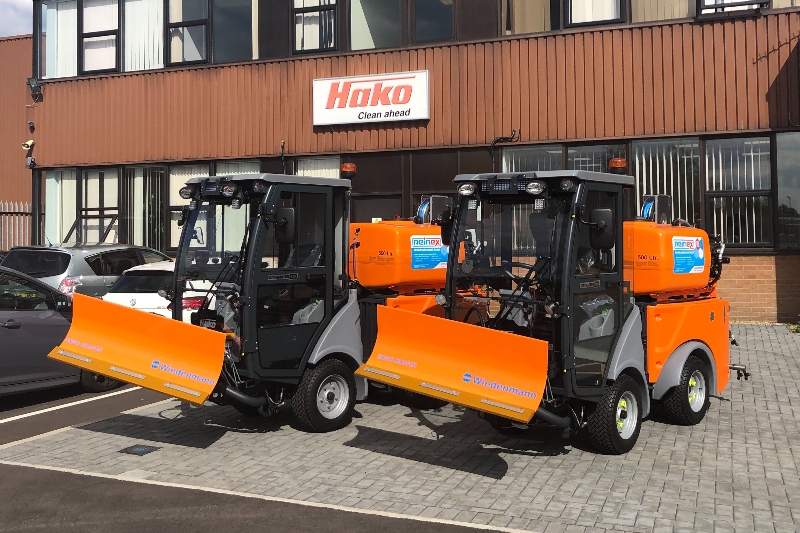 Hako and Amey seal Scottish deal
06/10/2020
Hako Machines and the infrastructure support service provider, Amey Plc, have agreed a deal that will see them working together to support Scottish infrastructure over the next eight years. LAPV finds out more.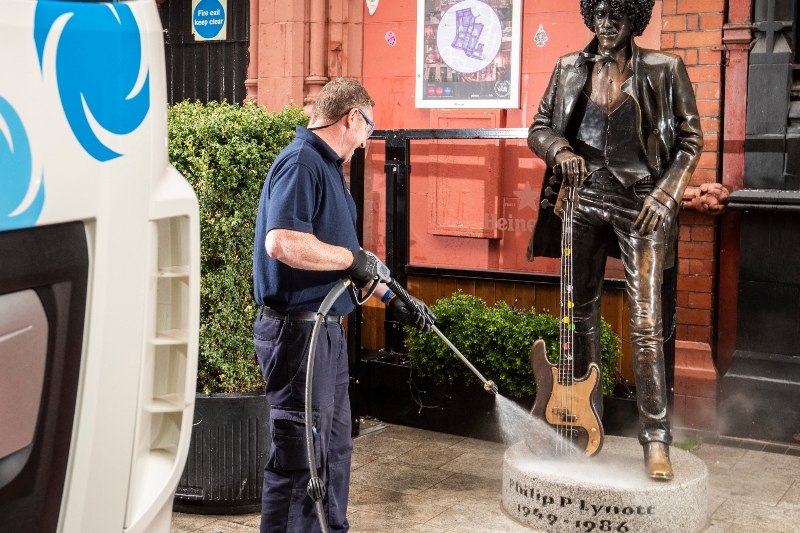 Street cleansing in a time of Covid-19
28/09/2020
Johnston Sweepers joined the global response to the pandemic by making it easier to turn a normal sweeper into a street washer. LAPV finds out how it was done.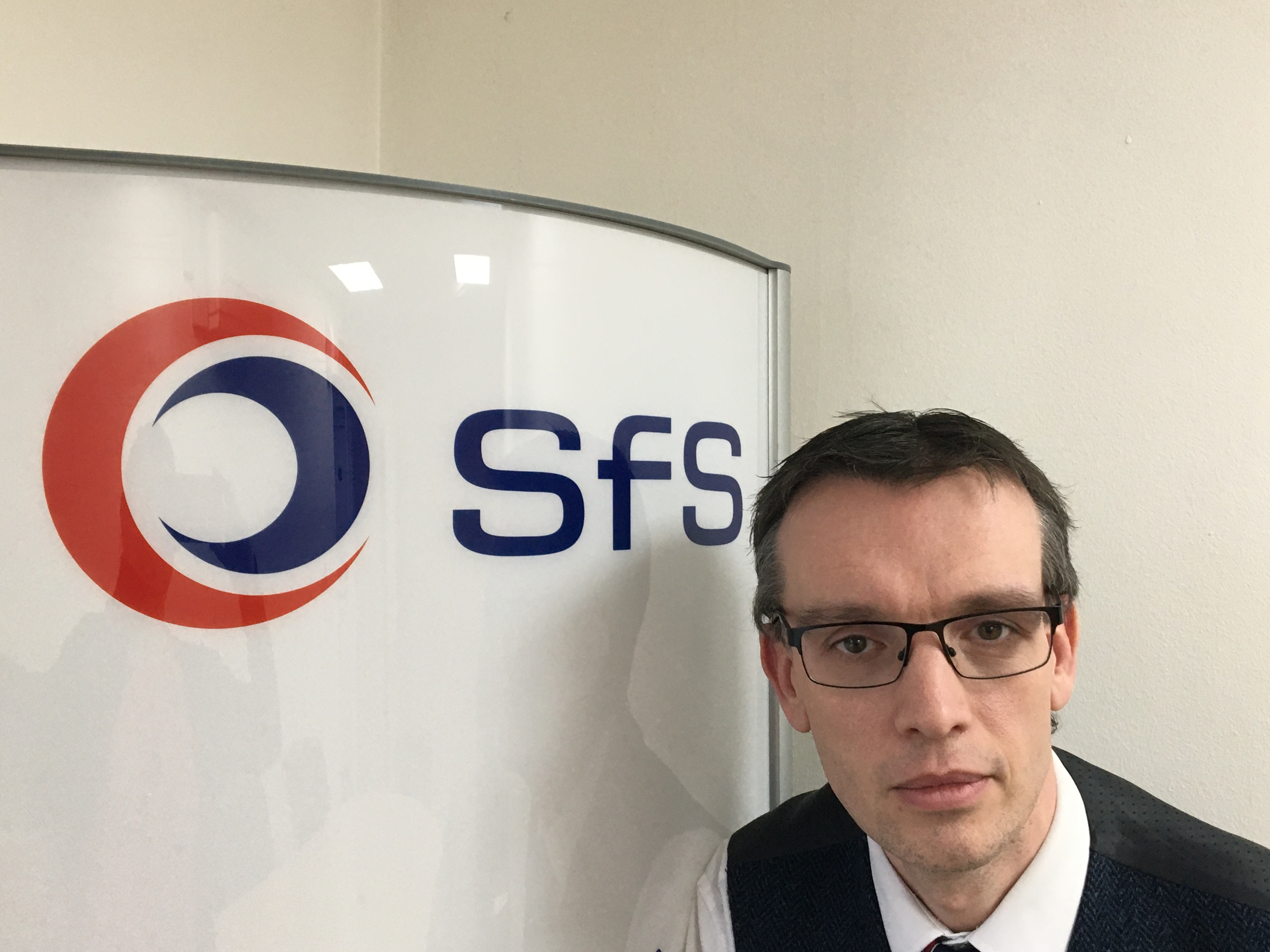 Contract Hire - A Flexible Option for Uncertain Times
18/09/2020
Paul Connor, Head of Tenders and Procurement at Specialist Fleet Services Ltd (SFS), gives an overview on the benefits of contract hire over outright purchase in the aftermath of the coronavirus pandemic.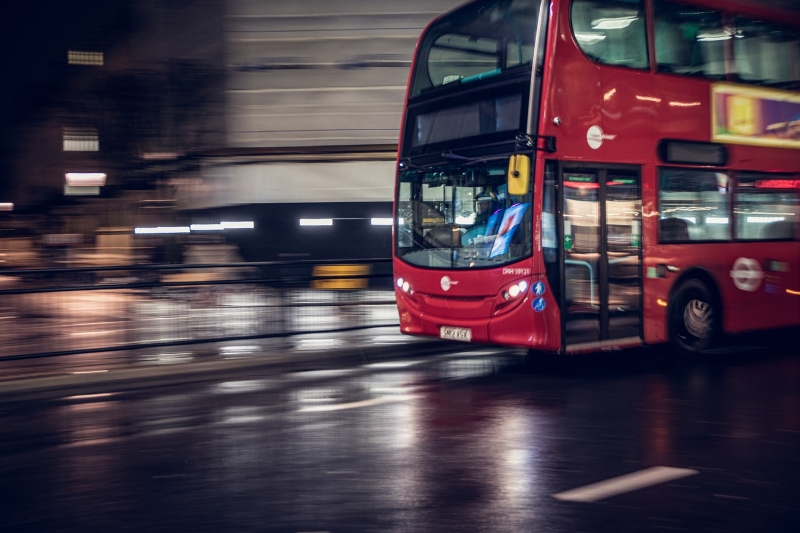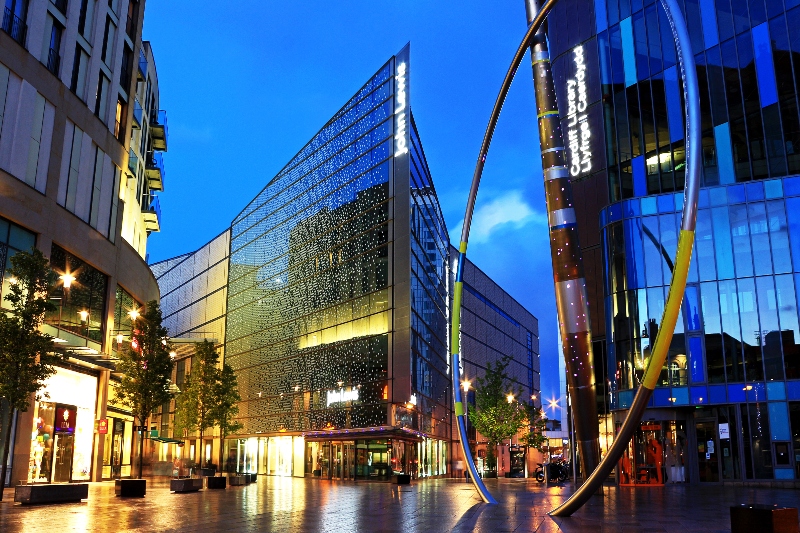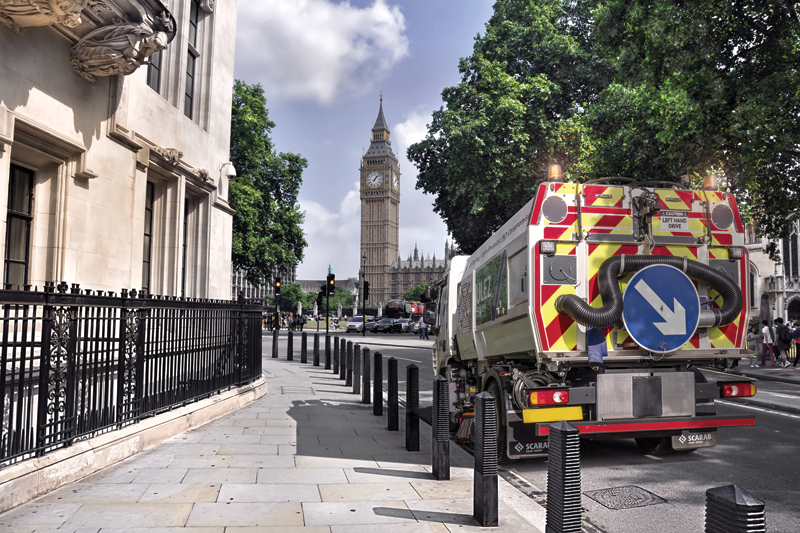 Scarab's 'single-engine ethos'
22/07/2020
Scarab firmly believes that single-engine sweepers provide the industry with the best green sweeper solution. LAPV finds out why.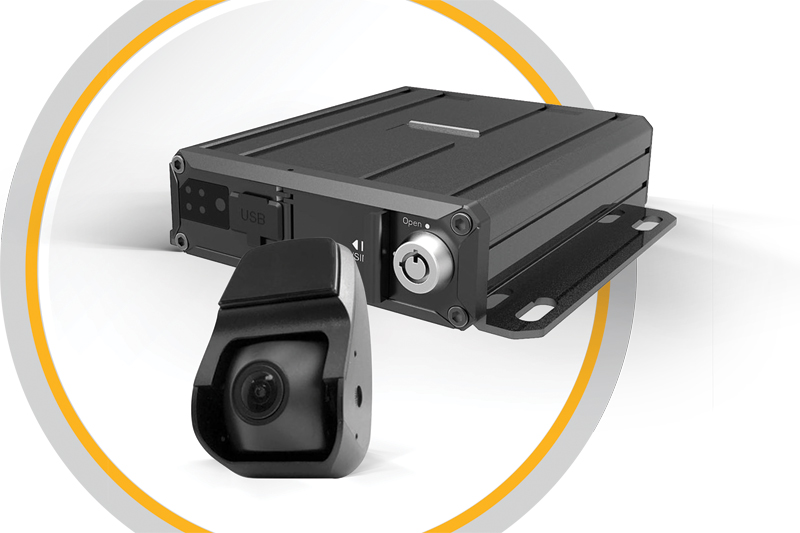 A giant leap for fleet operators
02/07/2020
LAPV talked to Gavin Thoday, CEO at Innovative Safety Systems (ISS) about the company's latest development in vehicle safety technology – an all in one, fleetwide live video recording, tracking and telemetry solution.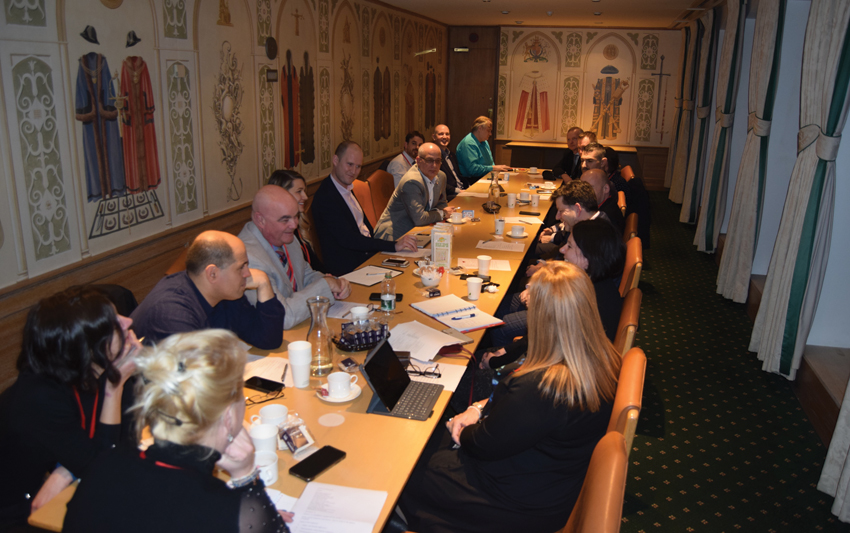 What does the future hold for the fleet sector?
23/06/2020
Future Fleet Forum always stimulates debate, and the round table discussion that took place before the conference saw manufacturers, policy makers, and local authority representatives from around the world share their thoughts on pressing industry issues from safety to skills. Lotte Debell reports.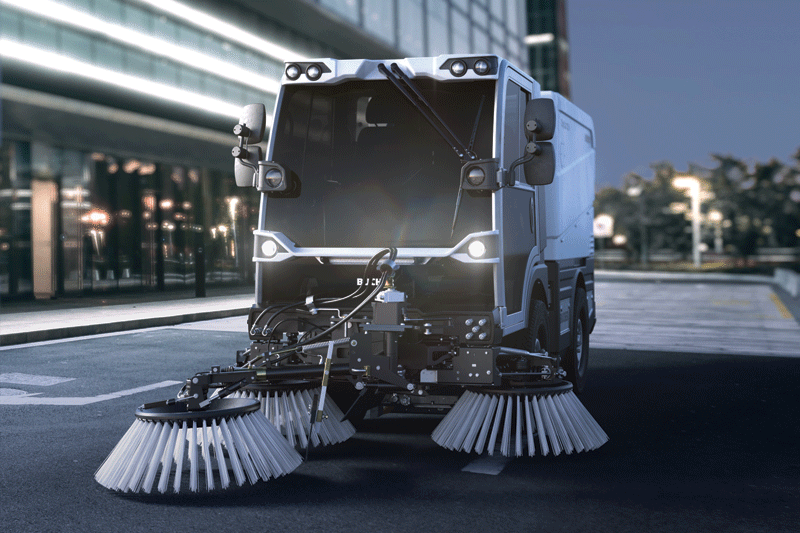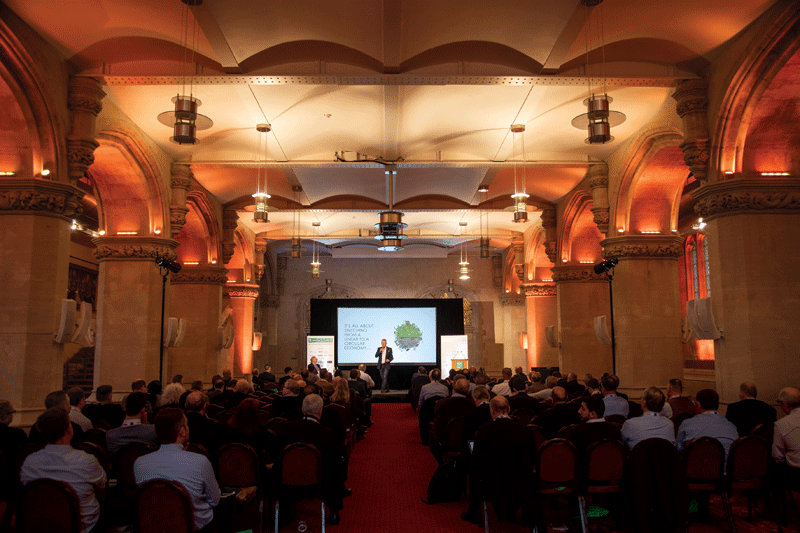 Future Fleet Forum 2020
19/05/2020
This year's Future Fleet Forum brought the best and the brightest from the fleet sector to the Guildhall in London to share experiences, overcome challenges, and help map out the sector's future. Lotte Debell reports.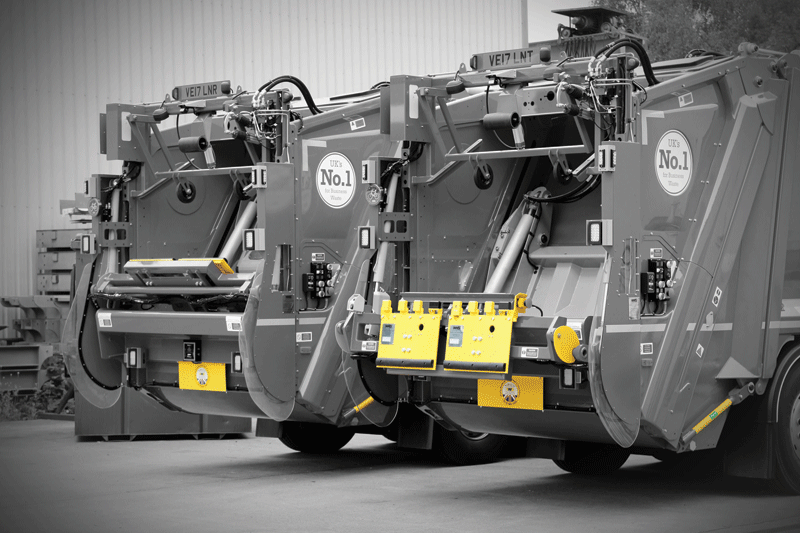 Bin weighing in Oxford saves thousands
06/05/2020
Oxford City Council and a local college have reduced the amount of rubbish going to landfill and saved thousands of pounds in the process thanks to Vehicle Weighing Solution bin weighing system.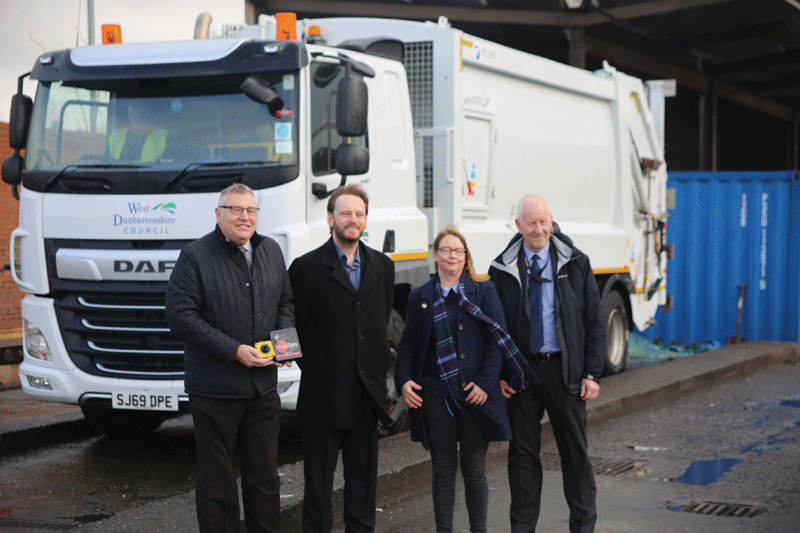 Innovative safety technology installed in refuse vehicles
28/04/2020
Local authorities have a duty to do all they can to ensure the safety of residents and employees. Vision Techniques' innovative safety solution for braking refuse vehicles can help councils protect the whole community.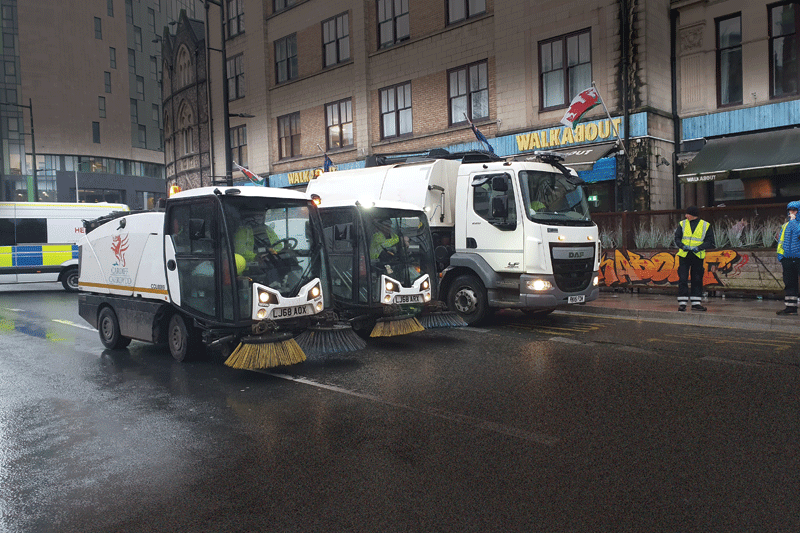 Cardiff's route to intelligent cleansing management
15/04/2020
After Cardiff awarded a tender for a new sweeper fleet on contract hire, the council found that close cooperation between suppliers and the implementation of smart telematics could help achieve significant savings and improve efficiency. LAPV reports.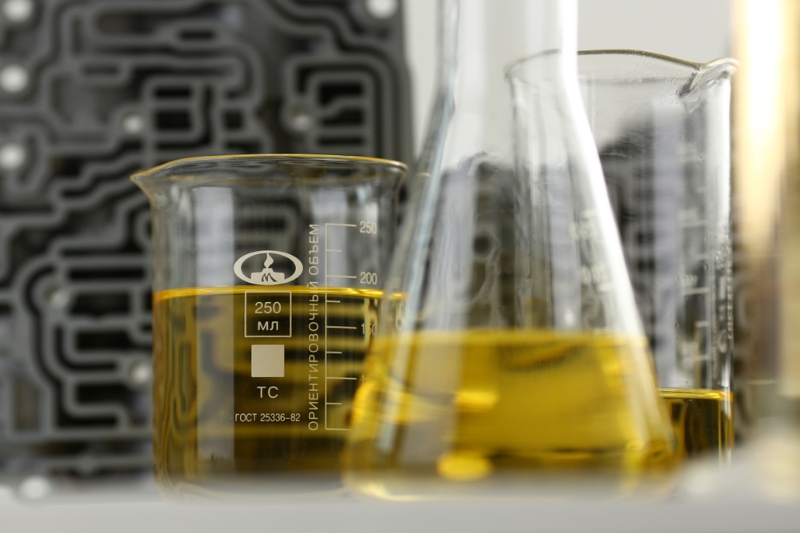 The role of fuel additives
03/03/2020
While the automotive and fleet sector focuses on alternative fuels and EV fleets, people often overlook the role fuel additives can play in reducing emissions and fuel consumption.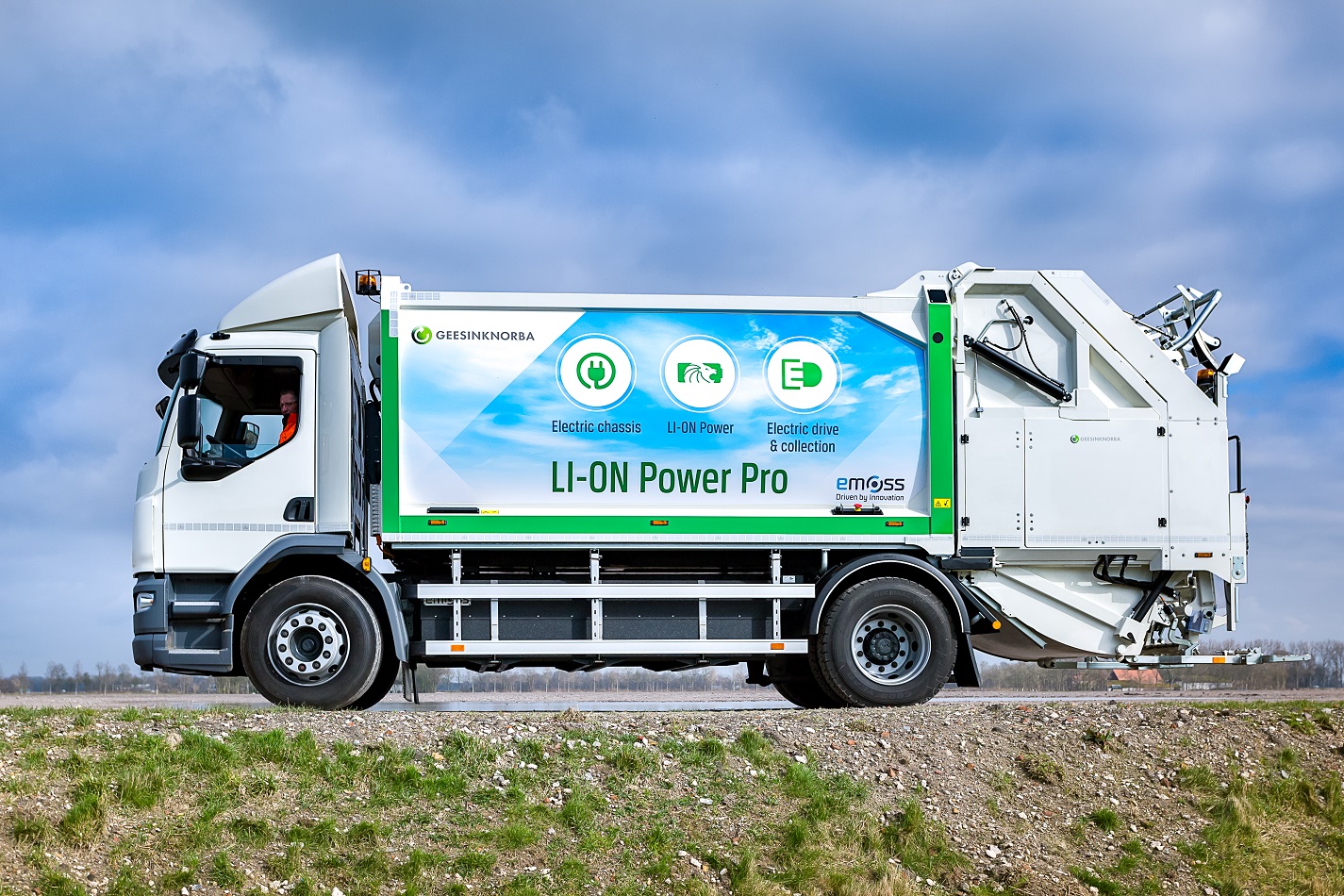 Paving the way for e-RCVS
24/02/2020
Paul Connor, Head of Tenders and Procurement at SFS, comments on the impact of electric vehicles on the public sector and provides his outlook for all-EV municipal fleets.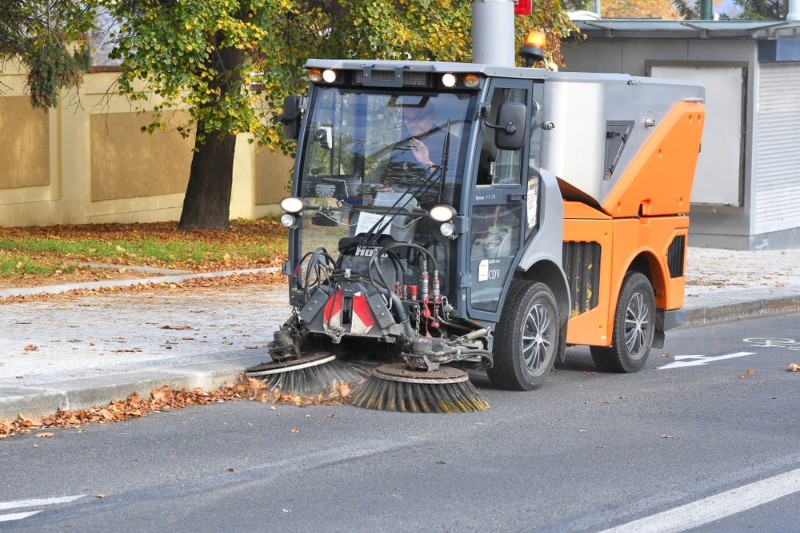 A sweeper for all seasons
24/02/2020
Hako's Managing Director, Sylvie Giangolini, explains how Hako has significant developments in store for 2020, including an electricarticulated sweeper that can work in any season, reports LAPV.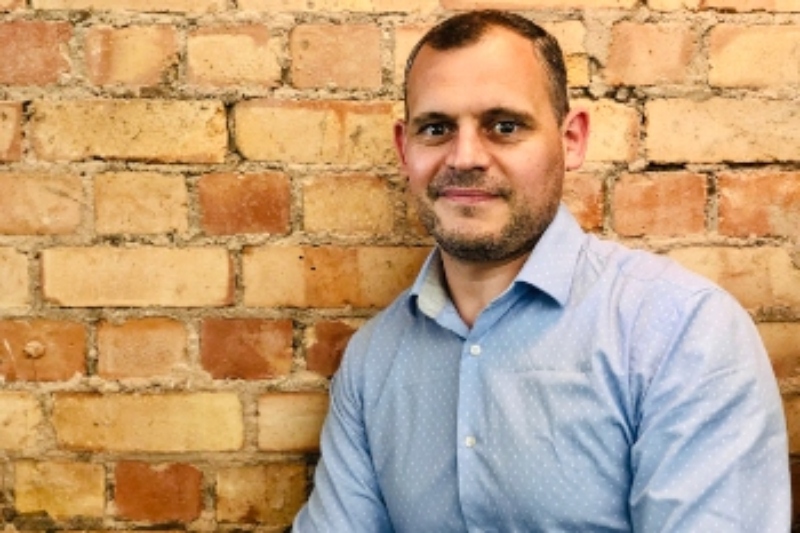 Green energy - the linchpin of EV success
12/02/2020
Despite the UK's charging infrastructure receiving a welcome boost in 2019, there exists a hum-drum of concern around electric vehicles, particularly over range anxiety and vehicle cost.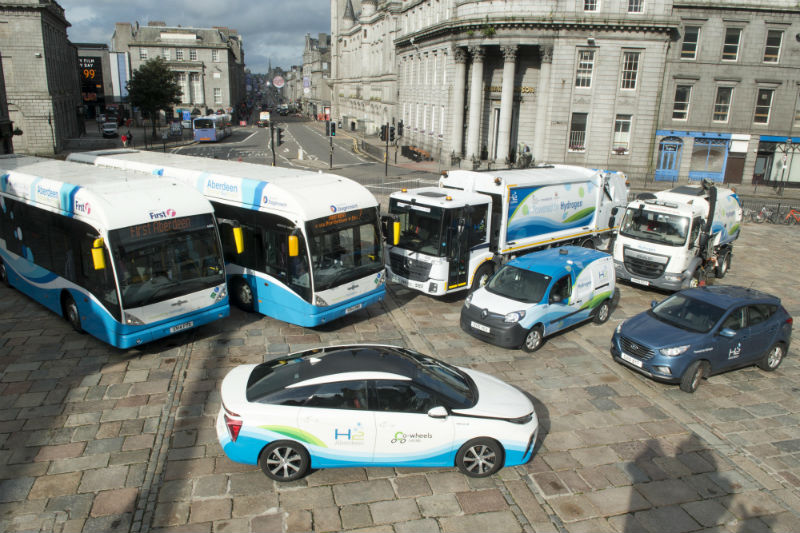 Are hydrogen fuel cell RCVs the future?
30/01/2020
Hydrogen fuel cell RCVs will take to the streets in seven European cities this year as part of the EU-funded HECTOR project to assess the potential of this technology to decarbonise waste fleets. Lotte Debell reports.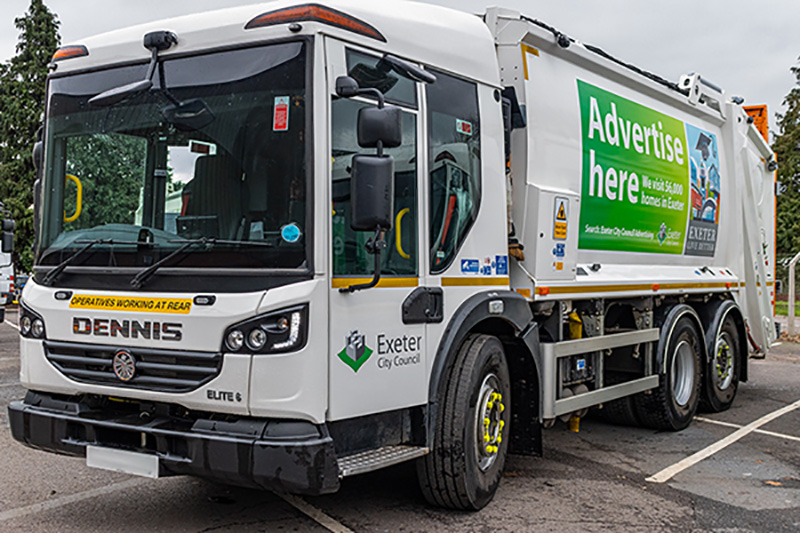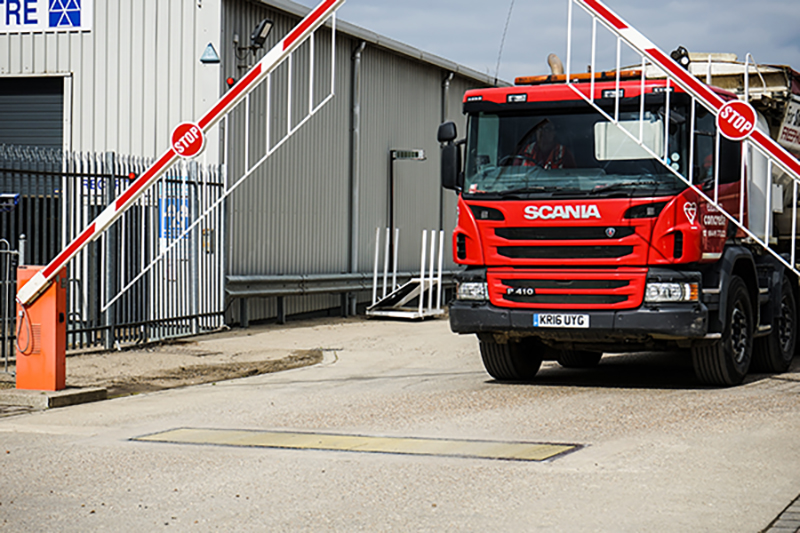 Case study: smart weighing and monitoring solution
26/11/2019
Apollo Live consists of an axle and gross vehicle axle bridge that provides real-time weight data and features ANPR (Automatic Number Plate Recognition) identification for integrated security barrier control.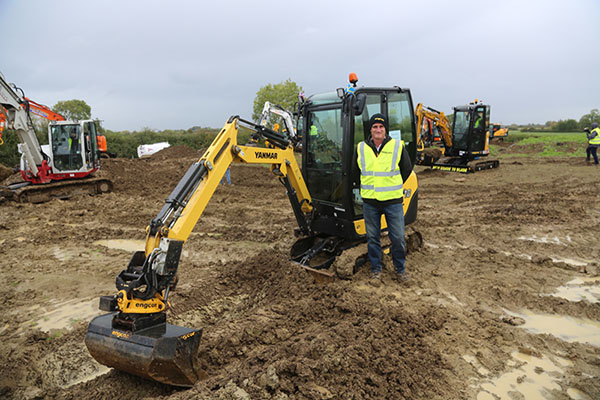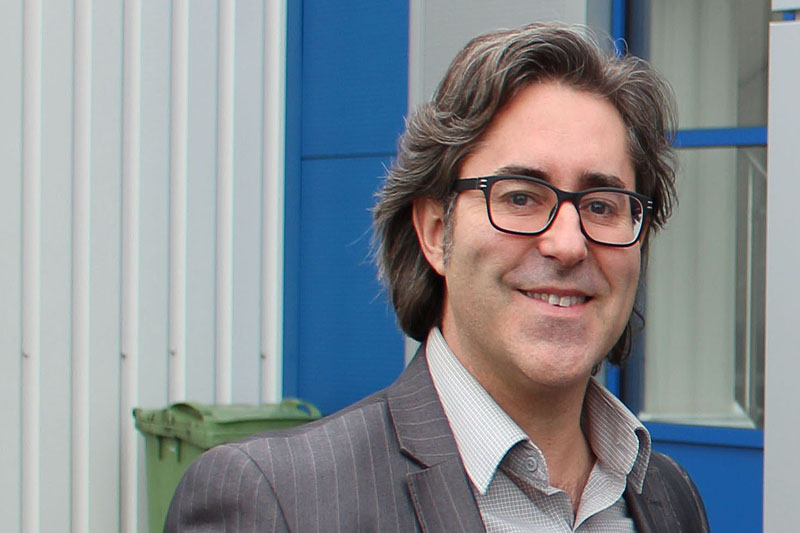 London ULEZ - advice for fleet operators
25/10/2019
There are 12 months to go until London's Ultra Low Emission Zone (ULEZ) requirements are expanded.  Carlos Vicente, Retrofit Sales Director, Eminox, offers insight on what this means for fleet operators.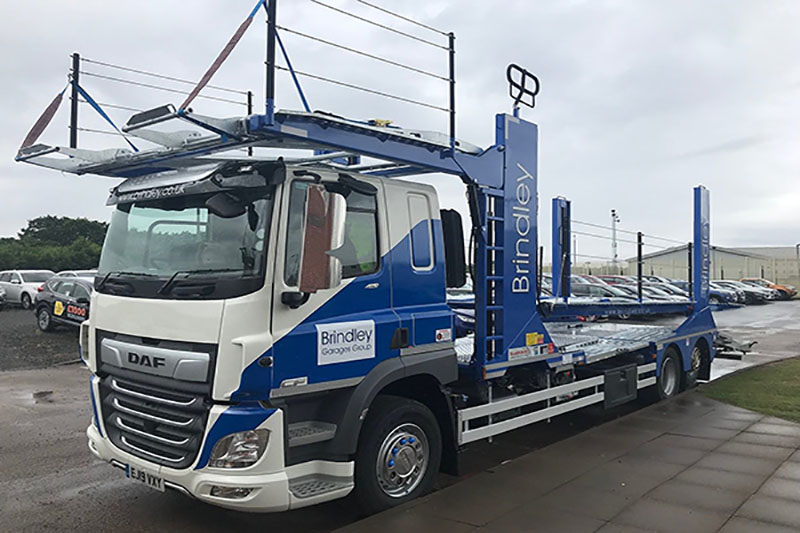 Preventing and mitigating damage claim costs
24/10/2019
In a bid to combat the hike in damage claims, Brindley, the largest family-owned car dealership in the West Midlands, recently worked with Sentinel Systems to install a camera and recording device onto one of its vehicles.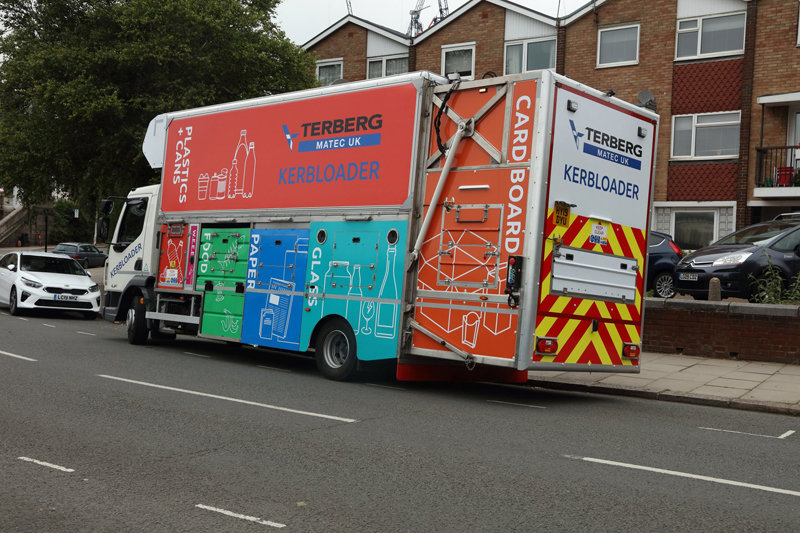 Lifting the lid on the new Kerbloader
14/10/2019
In a world where waste streams and recycling targets change constantly, the new Terberg Kerbloader recycling truck has been designed to provide the flexibility operators need, reports LAPV.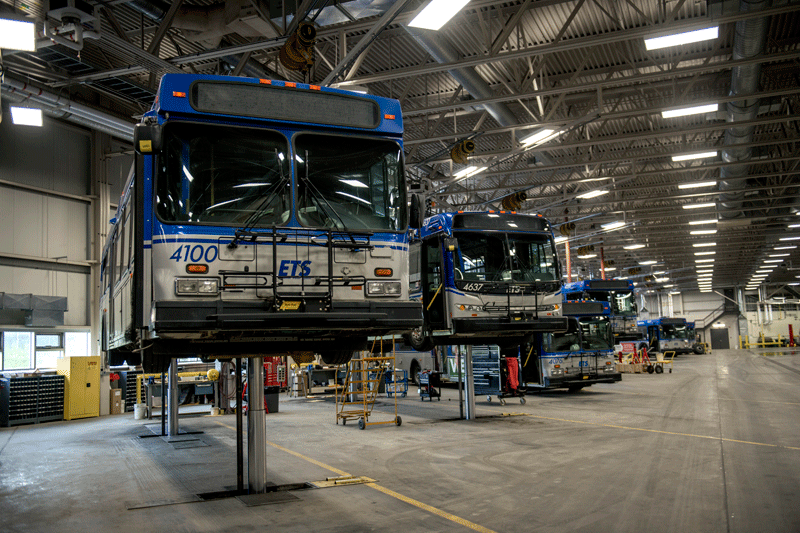 Fast thinking in the City of Edmonton
11/10/2019
The City of Edmonton's Fleet Analytics and Strategic Technology team in Canada has introduced a state-of-the-art analytical tool to assist with the maintenance of the city's 5,000-strong vehicle fleet. Edmonton's Colleen Kroening and Steve Rapanos talk about how FAST's strategic management and reporting capabilities have streamlined data management and improved overall business performance. Matty Flores reports.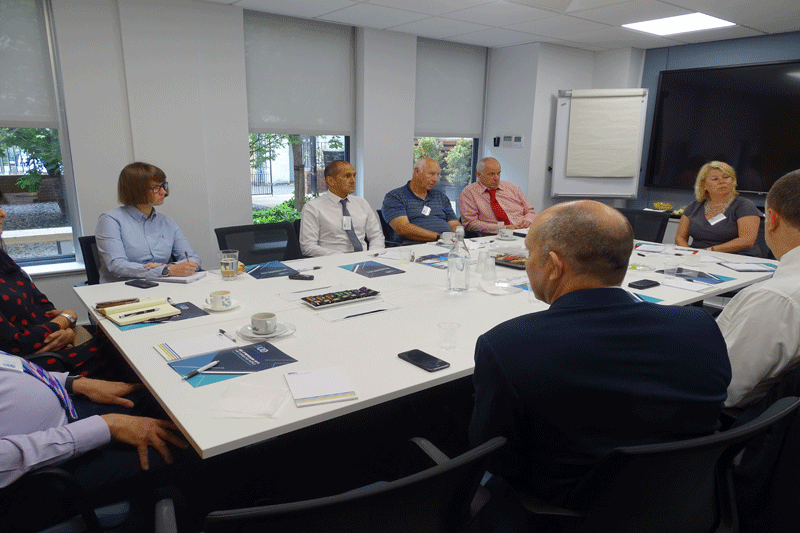 Selling the journey - SOE/LAPV Roundtable debate
11/10/2019
Just why is there such a skills shortage in fleet management and how can the industry resolve it? That was the hot topic at a special roundtable debate in June organised by the SOE and chaired by Ann-Marie Knegt, Editor of LAPV.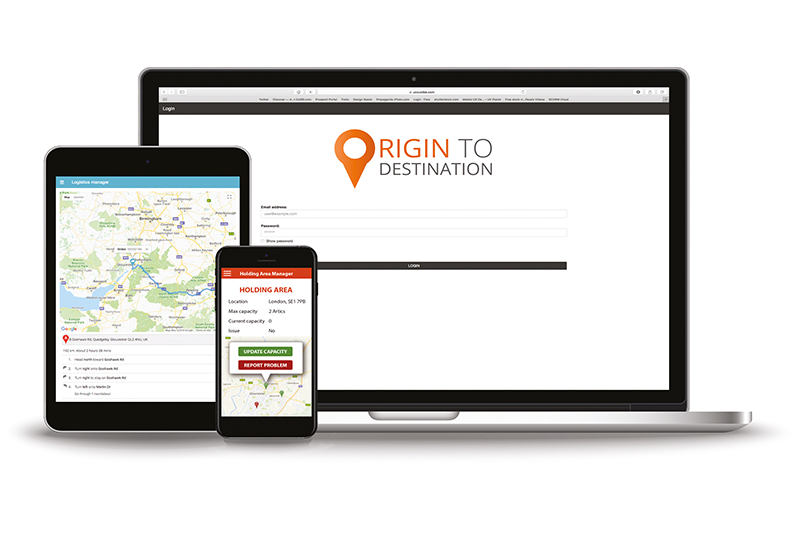 Ever decreasing circles - a new project to reduce driving movement, CO2 and congestion
19/09/2019
Inefficient delivery management at construction sites in London is responsible for pumping thousands of tonnes of CO2 into the environment every year, increases the risk of collisions, and adds to congestion in an already congested city. Noel Byrne tells LAPV about a new app that aims to solve this problem by managing deliveries in real-time.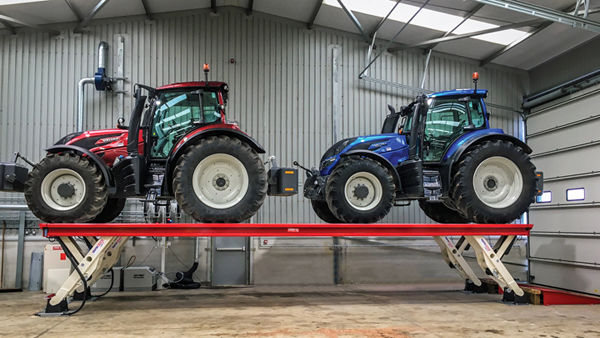 Vehicle lift helps to improve efficiency
10/04/2019
When considering equipment to support its new purpose-built workshop, Brian Robinson Machinery decided to purchase a Stertil Koni heavy duty, surface-mounted Skylift in preference to an excavated inspection pit.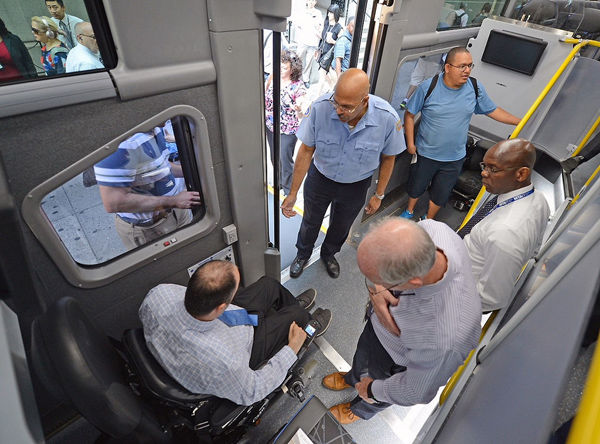 Call for increased accessibility on public transport
08/04/2019
Focusing on just England and for the period covering 2016/17, the Department for Transport found that the population held 9.8 million older and disabled concessionary travel passes too. Is enough being done to make the nation's means of public transport accessible for disabled people and the elderly though, asks Lee Dover from stairlift manufacturer Acorn Stairlifts.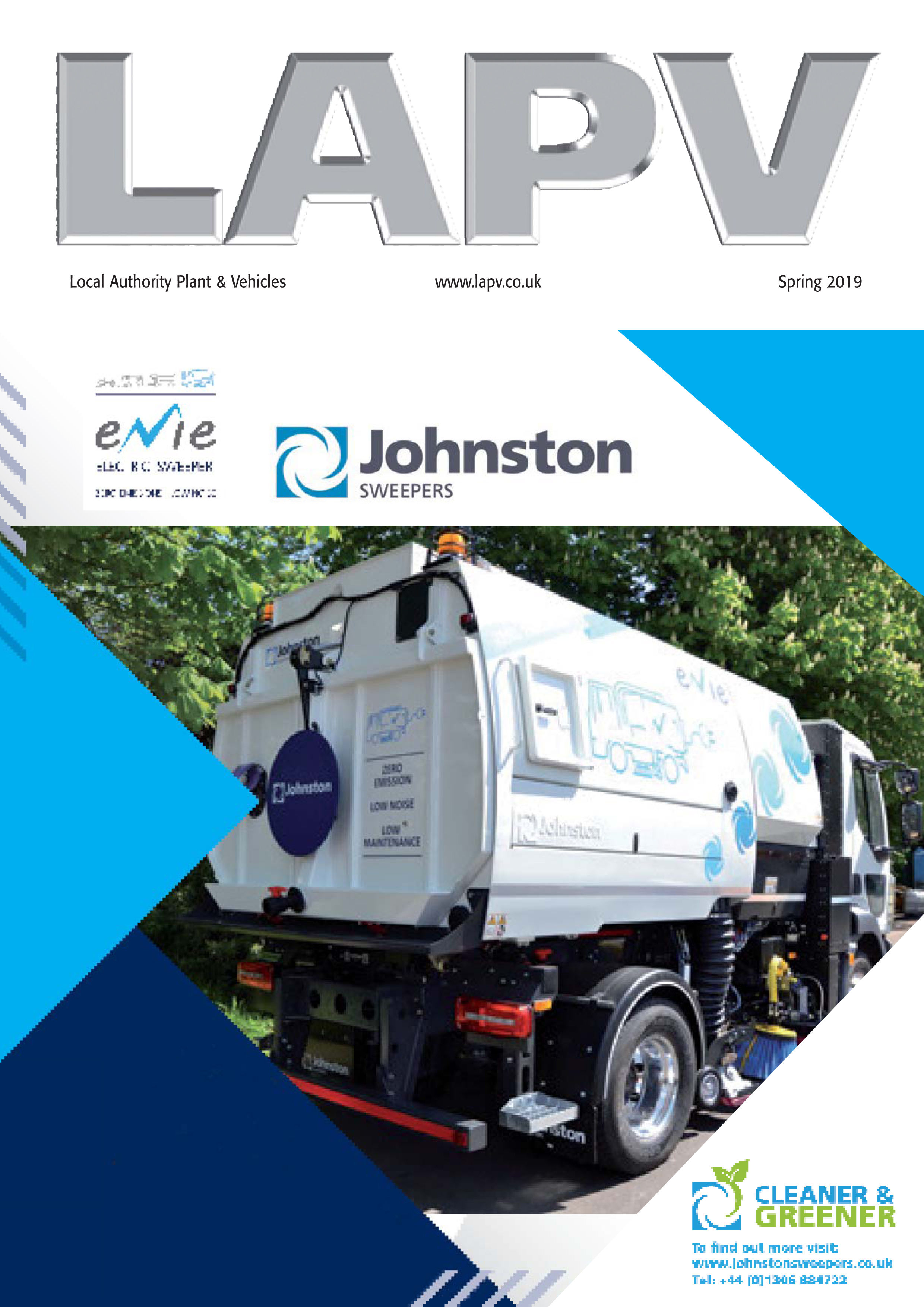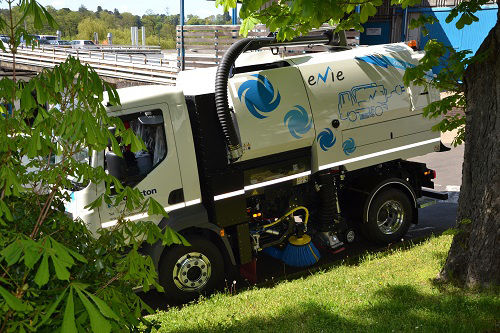 Electric Evie
01/04/2019
Europe's first fully-electric truck-mounted sweeper from Johnston Sweepers is set to offer local authorities a zero-emissions street-cleaning solution to help tackle air and noise pollution, reports LAPV.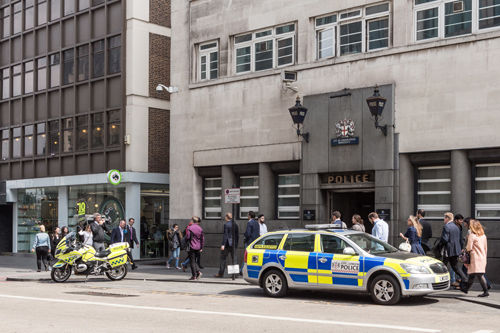 Managing line-of-duty fleet
01/04/2019
We see the blue lights flashing and sirens blaring, but how is that police car purchased, equipped, maintained, and decommissioned? Chris Brown, former police fleet manager, tells LAPV about the key challenges he faced keeping a fleet of 1,000 police vehicles on the road.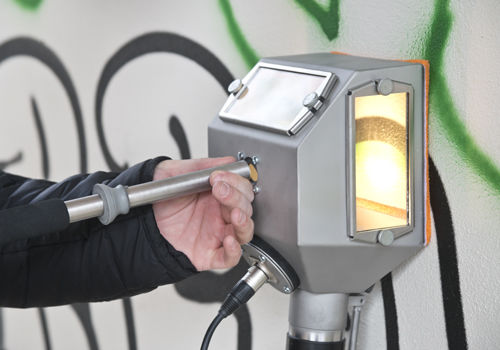 Sustainable graffiti removal solution
27/02/2019
The estimated cost to the UK for cleaning up graffiti is over £GBP 1 billion. Municipal decision-makers, service providers and employees of housing associations are looking for an easy, reliable, gentle yet environmentally friendly method of removing unwanted graffiti, reports LAPV.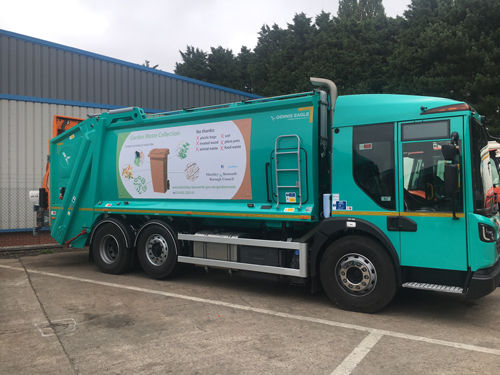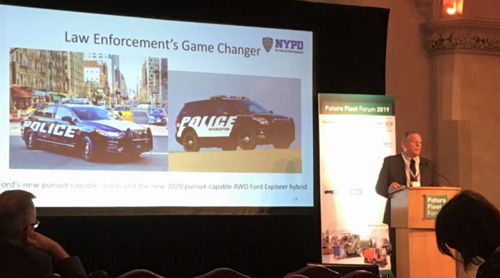 NYPD Commissioner presents at Future Fleet Forum
12/02/2019
Organised by LAPV, the City of London and the City of New York, and supported by CILT, Future Fleet Forum was the culmination of a year of international work and coordination to pull together leaders from around the world to promote fleet safety and sustainability, writes Eric Richardson, Deputy Chief Fleet Manager for the City of New York.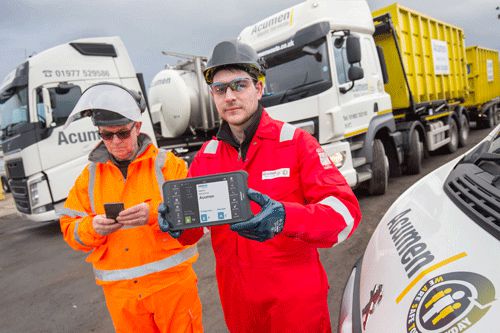 Technology for improved service
29/01/2019
Acumen, the provider of industrial site services and waste management solutions, has deployed the latest mobile workforce technology to streamline and expand its business.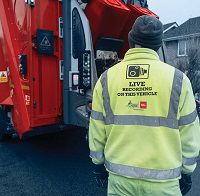 Future Fleet Awards: Best road safety initiative
15/11/2018
Biffa's campaign to stop dangerous driving on pavements won the Best Fleet/Road Safety Initiative at the 2018 Future Fleet Awards. Biffa municipal health and safety coach Dave West tells LAPV how the scheme has evolved and is now moving beyond the waste sector. Lotte Debell reports.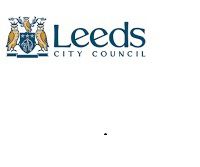 Future Fleet Awards: Most innovative fleet management strategy
15/11/2018
Leeds City Council won the 2018 Future Fleet award for the Most Innovative Fleet Management Strategy. Terry Pycroft, head of services, tells LAPV about the council's ambitious plans for a fully alternatively-fuelled fleet and why the award helps keep the momentum going. Lotte Debell reports.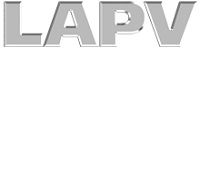 Sign up for the 2019 Future Fleet Awards
15/11/2018
The Future Fleet Awards are returning for 2019, bigger and better than ever before. The event is taking place in the Great Hall of the Guildhall in the City of London on January 23 2019.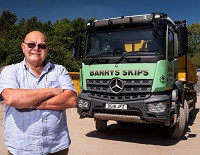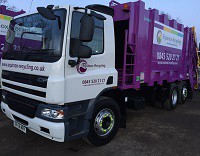 Equinox Recycling says pay-by-weight behind business boom
07/09/2018
Kent-based Equinox Recycling has noticed a significant impact on its revenue since installing its entire fleet of waste collection vehicles with bin-weighing systems, all of which have been fully weights and measures certified for Pay-by-Weight services. Every collection is weighed to within 1kg and customers are charged according to what they dispose of.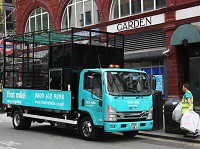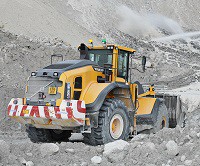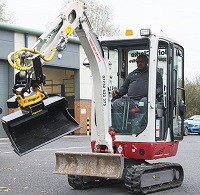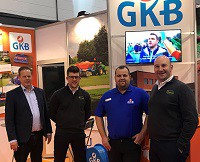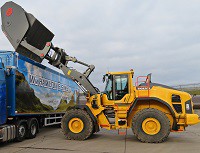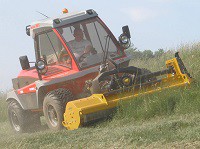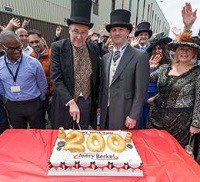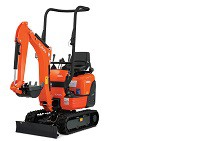 Why GK Hire chose more Kubota machines
08/05/2018
Dublin-based plant hire firm GK Hire has just bought 13 more Kubota mini-excavators to bolster its fleet and meet increasing demand from the construction market in Ireland.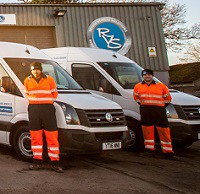 Why RVS invests in process, procedures and people
12/03/2018
Good workshop management isn't just about costs and savings. Spencer Law, MD of Refuse Vehicle Solutions, told LAPV how to create and maintain an efficient workshop and a happy, productive workforce.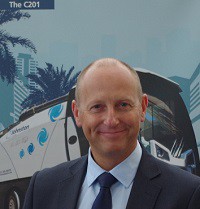 Johnston Sweepers offers alternative fuel range
12/03/2018
Three alternative fuel choices are now available to customers of Johnston Sweepers as part of the company's programme of research into new environmentally-friendly fuel technologies.
Future Fleet Forum 2018: Creating an innovation culture, by Richard Atkinson, CILT
10/03/2018
The first email was sent in 1970. Today, there are more than two billion emails sent each day. The pace of change in the modern world is now so fast that innovation within organisations is essential, said Richard Atkinson, director of marketing and communications at CILT. His presentation focused on how to unlock the innovation culture within an organisation and harness the creativity of employees.
Future Fleet Forum 2018: introduction by Alex Williams, Transport for London
10/03/2018
The Mayor of London is passionate about supporting a growing city but he wants the cleanest, safest vehicles on the roads, smarter fleet operations, and protection for industrial land ' that was the message from Alex Williams, director of city planning at Transport for London, who opened Future Fleet Forum by outlining Mayor Sadiq Khan's priorities for London's transport sector.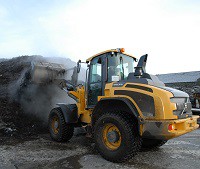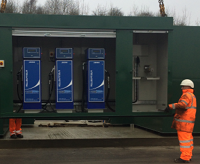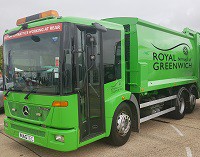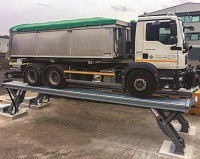 Stertil Koni Skylift chosen by East Riding
24/01/2018
The success of two existing Stertil Koni vehicle lifts was a major factor in ordering a SKY 250 Skylift for the vehicle washbay in Beverley, says East Riding of Yorkshire Council.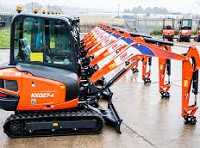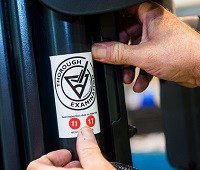 Nine things to know and stay forklift legal
17/01/2018
If you oversee fork lift operations you'll be familiar with the term Thorough Examination but what does it actually mean? Not knowing could come at a heavy cost, according to CFTS, the body that established a UK standard for the Thorough Examination of fork lift trucks.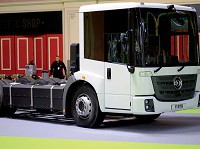 A push for electric trucks
06/12/2017
Come along to Future Fleet Forum 2018 to see the new fully-electric 26-ton refuse collection vehicle from Electra, the new EV venture formed by NRG Fleet Services. NRG's Sid Sadique and Russell Markstein tell LAPV about the significance of this new launch.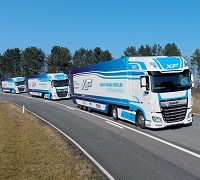 Pioneers in platooning
06/12/2017
A two-year study into the impact platooning trucks is likely to have in the UK will assess whether it can benefit the country's economy and road system, including its effects on safety, fuel efficiency, and congestion. Lotte Debell reports.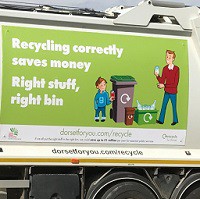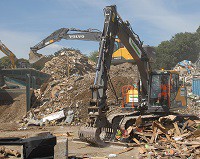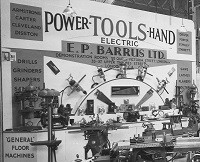 EP Barrus marks its 100-year anniversary
26/09/2017
EP Barrus Ltd marked its 100th birthday on September 18th, 2017. You may not be familiar with the name Barrus, but you will be familiar with the brands in its portfolio: Mercury outboard engines; Quicksilver leisure and fishing boats; John Deere and Yanmar marine and industrial engines, Cub Cadet garden machinery; WOLF-Garten and Wilkinson Sword garden tools … to name but a few.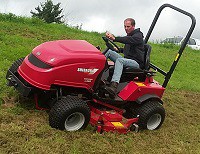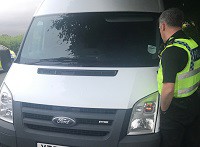 How a stolen Bomag Roller was tracked to a Transit van
17/07/2017
Criminals are still targeting smaller construction plant for theft but equipment tracking specialist AMI Group is continuing to recover stolen machines, as highlighted by the company's latest recovery where a stolen Bomag BW120 roller was found in a transit van.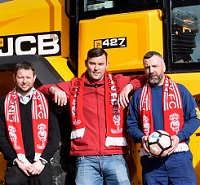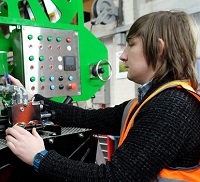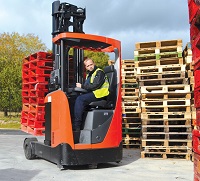 Toyota to provide forklift trucks to NHS Wales
22/02/2017
Forklift and warehouse trucks for NHS Wales will be supplied by Toyota Material Handling UK which has been chosen as a partner for materials handling equipment by the NHS Wales Shared Services Partnership (NWSSP.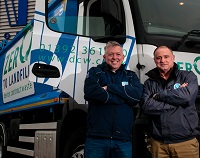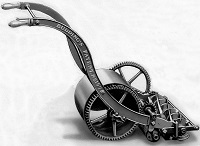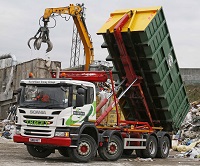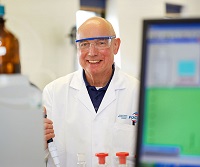 Oil sampling can save money for off-roaders
17/01/2017
Sampling oil correctly and regularly can highlight potential problems in off-road vehicles before they become serious, says a technical expert from a leading lubricant manufacturer.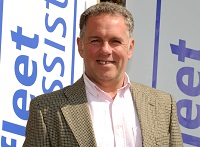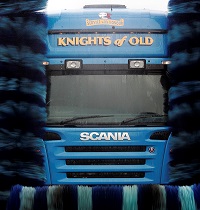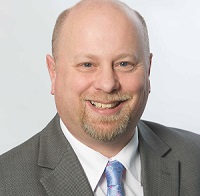 Big pick-up speed warning for fleets
22/11/2016
Big pick-ups run by public sector fleets could inadvertently be breaking the law, says vehicle leasing and fleet management company Arval.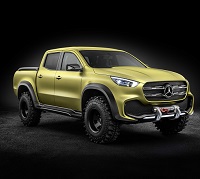 Merc pickup crosses utility and lifestyle
01/11/2016
The new Mercedes Concept X-CLASS, from Mercedes-Benz Vans, is a pickup designed to combine the best of two worlds: as a utility vehicle but also as an urban lifestyle vehicle.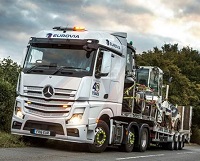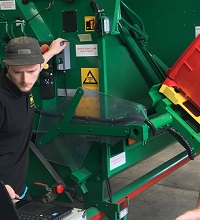 TD Bowles sticks to Mercedes-Benz vans
12/09/2016
Time is money for plant operators so when one calls to raise the alarm over a broken down digger or excavator, specialist repairer TD Bowles needs to know its engineer's van will get him to the scene as quickly as possible.
Contract maintenance booms for Marshall Fleet Solutions
01/09/2016
For the first time in the history of Marshall Fleet Solutions, the Cambridge based company now has more than 12,000 assets running on full repair and maintenance contracts with customers, representing an increase of almost 200% in its contracts work over the past three years.
South Gloucestershire and Suez choose Romaquip
01/09/2016
In the world of resource management the four R's of Reduce, Reuse, Recycle and Recover take centre stage. In South Gloucestershire, where Suez Recycling and Recovery UK and South Gloucestershire Council have been working together for 17 years to collect and manage household waste, changes are on the horizon.
Protecting components from engine hot spots
01/09/2016
Modern engine design has resulted in higher operating temperatures. Meirion Buck, senior design & technical manager for Harnessflex, explains why conduit and fittings that support high temperature wiring and connectors that are vital in the drive for greater engine efficiency and performance.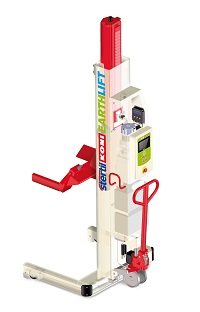 Mobility technology could cut emissions but creates challenges too
24/07/2016
The combination of connectivity, automation and shared vehicle ownership and use has the potential to make car travel greener and cheaper, cutting energy use and helping accelerate the introduction of low carbon vehicles. However, these energy and carbon benefits are by no means guaranteed and will require strategic policy interventions to make them work, according to the Institute for Transport Studies (ITS) at the University of Leeds.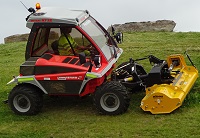 Reform Metracs boost Pennine Environmental Solutions
12/07/2016
David Paisley proprietor of nationwide contracting company Pennine Environmental Solutions says he attributes the growth of his business to the acquisition, almost four years ago, of his 59hp, 4 cylinder, diesel powered, hydrostatic drive Reform Metrac H5X.
Project Pictogram: changing the way we drive
22/06/2016
Hampshire Fire and rescue service has launched a new road safety project that will nudge drivers into safer behaviour. Councils and contractors alike have started using this low cost solution on their own fleets, reports LAPV.
Aebi Schmidt's Swingo compact sweeper
22/06/2016
Aebi Schmidt's Swingo compact sweeper is celebrating its 40th birthday. Since first being introduced back in the 1970s, the machine has won many accolades and Swingos are constantly in action all over the world on city streets, airports and military bases. LAPV talked to Aebi Schmidt's new MD Richard Bryant and international key account manager Mike Moore about the Swingo's development.
Rearclear, by Innovative Safety Systems (ISS)
22/06/2016
Refuse collection vehicle drivers always use a reversing assistant when their vehicle has to back up ' local authorities and their sub-contractors insist on it as they are determined to avoid reversing accidents. The reversing assistant carefully guides the driver backwards, ensuring the vehicle doesn't hit anything or anyone. That, at least, is the theory, writes Steve Banner.
Vehicle test: Holder C 370
22/06/2016
Celia Norton, from Holder UK, says their multi-purpose vehicles are Masters of all trades - not Jacks. Steve Banner put them to the test in Germany.
Update on RVS fleet services
22/06/2016
RVS has launched another service and now offers a hire fleet made up of both new and used vehicles. This includes a range of 15 tonne and 26 tonne RCVs, hook-loaders, top-loaders and front-end-loaders, all available for short and long-term projects. LAPV reports.
JCB's Wastemaster range
22/06/2016
Whether you operate one or more waste and recycling sites, managing the influx of material efficiently and economically are two of the biggest challenges. Chris Cox, JCB's general manager for the waste and recycling sector, explains how the right machine can help improve operations and safety. Dan Roberts reports.
Kent-to-Ghent: £40k of aching limbs
21/06/2016
The Kent to Ghent bike ride took place from 12-14 May 2016. A team of keen 34 cyclists and support vans set off from the Southern Municipal Exhibition in East Mallling, Kent, with the final destination Ghent. The journey took place over three days and 150 miles. LAPV Editor Ann-Marie Knegt took part in this epic event.
Let it snow ... and freeze and frost
21/06/2016
Dutch company Jewel sees winter as its route into the UK transport arena with a maintenance package that also has applications in other markets, such as with the emergency, street scene and waste services, reports Ann-Marie Knegt.
Cycle safety solution or stop-gap?
21/06/2016
McGee Construction wanted to make its fleet of HGVs safer for those on two wheels so it turned to a group of design students ' many of whom are cyclists. Jemma Dempsey met those involved in the latest innovative cycle-safety product which is already patent-registered.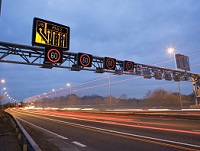 Platooning: on a road near you soon?
21/06/2016
With the British government recently announcing plans for a trial of truck platooning, Jemma Dempsey investigated the practicalities of the system and the challenges of turning the idea into reality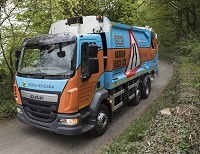 Geesinknorba and Daf Trucks launch narrow-track RCV with NRG
20/06/2016
Picture this: It's rush-hour on a cold, wet Monday morning. The heavy traffic is moving slowly through town. Queues of grim-faced commuters are growing longer at every junction. To avoid the rain, parents are driving their kids to school today ' and they're going to be late. It adds to the congestion and tension. Everyone's in a hurry but they're going nowhere fast.</
R&W Civil Engineering: smarter with road waste
22/03/2016
Maximising productivity is paramount for any operator of expensive vehicles or plant. So when Hampshire-based R&W Civil Engineering found that it had to send road gully cleaning lorries on a daily 180-mile round trip to discharge at an accredited facility, it clearly had to find an alternative solution, reports LAPV.
EU procurement rules clarified
22/03/2016
Consternation and uncertainty are the hallmarks of the EU Procurement rules as far as suppliers and buyers in municipal fleet management sector are soncerned, writes Phil Williams, director at specialist consultancy Procurement Partners
Johnston Sweepers: the year ahead
22/03/2016
It's an exciting time at Johnston Sweepers: apart from the launch of new products, the company has undergone a major reorganisation, with its Swiss parent company Bucher Industries bringing its three sweeper divisions under one roof, reports Jemma Dempsey.
Alf Kitching chooses Bell Equipment ADT
15/03/2016
Civil engineering excavation company Alf Kitching has bought a Bell Equipment articulated dump truck (ADT) to help meet the demands of an increasing workload.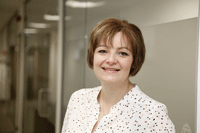 Ten things local authorities should know about fleet finance
02/12/2015
No two local authorities are the same. Even neighbouring councils can operate their fleets in vastly different ways and are influenced by their budget, policy towards outsourcing and the type of vehicles they operate, writes Suzanne Phillips, national fleet consultant at Hitachi Capital Vehicle Solutions.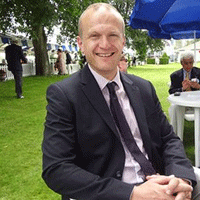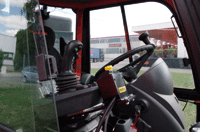 A vehicle for every season – Max Holder is entering the UK market
18/11/2015
Fleet managers in local authorities in the UK are having to become more efficient so that they can do more jobs with less equipment. Multi-functional vehicles are consequently more popular than ever. However, with more work being squeezed out of the kit, this puts a greater onus on quality. German manufacturer Max Holder is entering the uk market and aims to deliver a new benchmark in multi-use vehicles, writes Ann-Marie Knegt.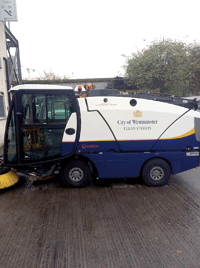 Choked up between the environment and austerity
18/11/2015
PREVIEW OF LAPV DECEMBER:After the introduction of the Euro VI legislation, compact sweepers were declassified as specialist off-road vehicles. This has opened up the market and given councils greater choice because the off-road Stage IIIb engine does not require an expensive exhaust emissions system and is consequently cheaper. So does this compromise the environment? Jemma Dempsey reports.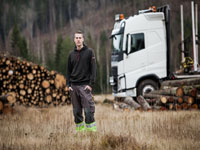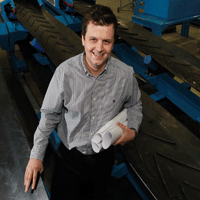 Resourceful with road waste
30/05/2013
Local authorities are now capable of 'cleaning up' in the cost reduction stakes when it comes to road sweepings and gulley waste by not just focusing on the cost effective machinery used to collect that material, but by looking at the bigger and more sustainable picture of recycling that material into a high value product, writes Mark Jennings Projects Manager for recycling firm CDEnviro.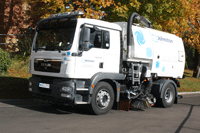 The new sweeping evolution
03/12/2012
After three years of reviewing customer feedback and re-examining every component of the truck-mounted range, Johnston Sweepers has now launched its new intelligent sweeping evolution, the V Range, writes Ann-Marie Knegt.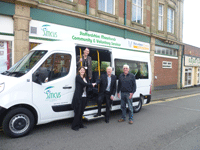 Multitasking vehicles
11/04/2012
Local authorities are in the front line when pressure mounts on available budgets and resources. Not only do they have to be seen to be constantly improving services, but they have less cash to do so, writes Mark Hopkins of Mercedes-Benz Unimog UK.
Gamma lifts expectations at PFB!
11/04/2012
"Good reputation, a versatile product, and excellent customer support," is how Paul Knibbs, National Sales Manager for PFB Self Drive plc, describes the basis of his decision to order eight 'Gamma' bin-lifters from Zoeller Waste Systems for the latest additions to his fleet of refuse collection vehicles.
A heavy load?
11/04/2012
In every issue a top spokesperson from within the industry or a Local Authority voices his opinion on issues that concern their field of work. LAPV invited Roger Taylor from Volvo Construction to comment on the infrastructure at waste processing facilities.
Access everywhere
05/04/2012
Daisy Foster considers changes to the Working at Height regulations which have ensured that employers are now legally compelled to provide full training for any workers who use powered access equipment.
SALTEX 2007 – Get grounded!
05/04/2012
Daisy Foster presents a pick of the best at the upcoming IOG Saltex exhibition, held at Windsor Racecourse from September 4th until the 6th of September.
A matter of quality
05/04/2012
Many people will know Bunce Ashbury from its range of Epoke winter maintenance equipment. Few, however, will know the company also distributes several ranges of high quality grounds care equipment which will be on show at SALTEX. LAPV talks to Andrew Bunce.
Procuring the best
05/04/2012
Alan MacLachlan takes a look at some of the upsand- downs of special purpose vehicle procurement with a little help from a well-known expert…
Proximity principle
05/04/2012
LAs dealing with construction sites find that there is a greater need than ever to recycle building waste as close as possible to where the aggregate was originally created, due to the increasing severity of regulations, reports Marcus Clay.
Bradford chooses Faun Variopress
04/04/2012
City of Bradford Metropolitan District Council has chosen a Faun Variopress on a Mercedes Benz Econic chassis as a fleet of 13 replacement vehicles for 2007. The Council's fleet exists of over 50 refuse collection vehicles covering 141 square miles collecting the waste and recyclables from 200,000 domestic properties.
Schmidt merges with AEBI
04/04/2012
AEBI and Schmidt Groups announced that both companies would merge in order to give rise to a new consortium on the world market.
New strategy on waste in the UK
04/04/2012
It's show season again. Everyone comes out of their offices and heads off to places such as the Commercial Vehicle Show, CIWM and Saltex to see the latest developments in vehicle and grounds equipment technology.
Ratcliff introduces training courses
04/04/2012
Amongst the wealth of new products launched at the Commercial Vehicle show back in April, UK Tail Lift specialists Ratcliff Palfinger also launched new training courses for end-users.
Weighing Up Your Options Ratcliff
04/04/2012
The possible tagging of refuse bins with the view to introducing 'charge-by-weight' schemes in the long term is generating much a discussion. There are several companies who offer these systems, including Red Forge Ltd, based in Redditch.
Getting on top of Health & Safety
04/04/2012
Qi Van Systems, the Midlands based vehicle racking and storage specialist has relaunched its G2000 Ladder Rack unit with improved specification and a lower price with a view to aiding health & safety.
Tevo can rack it
04/04/2012
Tevo designs and manufactures a comprehensive range of invehicle storage and workshop systems for mobile operations.
So what's new?
02/04/2012
LAPV looks at some prime examples of access platforms, maintenance platforms and HGV tail lifts.
Visibility for all
02/04/2012
In every issue a top spokesperson from within the industry or a Local Authority voices his opinion on issues that concern LA work. LAPV invited David Timms, marketing manager for Britax PMG, to comment on the importance of safe electrical equipment in vehicles.
CIWM – Waste is a global resource
02/04/2012
Waste and resource management officials from all over the UK and Ireland will be heading for the sunny shores of Paignton again, to visit the CIWM conference and exhibition from the 12th -15th June, 2007.
LandRover 110in Defender Crew Cab Pickup
02/04/2012
Why does a company with three ranges of luxury 4X4s worry about making its farmers' hack into a luxury 4X4? "It's like dressing your granny in fishnets!" says David Stokes.
Keeping green, staying clean
02/04/2012
Fleet managers in enlightened councils are 'going green', but must weigh up conflicting opinion from informed circles when trying to pick the best fuels for the purpose, reports Mike Gerber
Johnston Road Sweeper Compact 50 - streets ahead!
02/04/2012
A road sweeper is always a welcome sight in one's neighbourhood and driving one is - undeservedly - one of society's less respected jobs. An hour trying to get to grips with one of Johnston's smaller sweepers showed me that they are not an easily operated piece of plant - reports David Stokes.
The JCB Mini CX
02/04/2012
Can JCB create a new local authority market in the UK with its Mini CX? The firm reckons so, Geoff Ashcroft reports.
Iveco Daily 35C12D HPI Crew Cab Tipper
30/03/2012
Looking for a safe and comfortable means of transporting the workforce? Then put a seven-seat Iveco Daily 35C12D crew cab tipper on your shortlist, writes Geoff Ashcroft.
IOG SALTEX Preview 2004
30/03/2012
LAPV's Aidan Turnbull takes a close look at a few of the top companies and their products appearing at this year's IOG SALTEX show - the largest grounds-care event in Europe - held at the Windsor Racecourse, Berkshire.
Grounds maintenance - getting down to grassroots!
30/03/2012
If there is one common theme in the world of local authority grass cutters it's variety, from the smooth fairway of the local municipal golf course and those tricky roadside verges to the wilderness of local authority waste ground, reports Alison Campbell.
Gritty, gritty, bang, bang!
30/03/2012
Funnily enough, winter maintenance in the UK remains a 'hot' issue, reports Ann-Marie Knegt. Unlike several of our continental counterparts we can never count on long cold winters - but when the cold strikes the grit hits the fan!
Fuel monitoring and security
30/03/2012
Fuel theft is an almighty headache for council fleet managers, but how prevalent a crime it is nationally across the haulage sector is probably impossible to pin down. LAPV knows because we've tried, laments Mike Gerber
Fleet management software from RAC Software Solutions
30/03/2012
Whether you're running and maintaining a fleet of just road vehicles or a combination of vehicles, plant and equipment, new fleet software is now available to help improve efficiency, explains George Webb
Fleet management
30/03/2012
Relatively new technology like this includes: vehicle inventory management systems, vehicle servicing scheduling systems, scheduling VI systems for the inspection & testing for commercial vehicles and fuel usage and control.
Engineers keep resources on track with Masternaut
30/03/2012
Westshield, the civil engineering and building contractor for several Highway Authorities, has begun using a sophisticated vehicle telematics service from Masternaut that gives up-to-the-minute information on the location of its vehicles via the web. "The Masternaut system is designed to reduce thefts, cut insurance costs and boost productivity ' it allows Westshield to monitor the movements of hundreds of vehicles and items of plant," comments Robert Peel, spokesperson for Masternaut.
Committed to cut out carbon
30/03/2012
Cenex Project Development Manager Andrew Whittles previously worked in Local Government and brought with him a wealth of knowledge and expertise, thus forging strong working relationships between Cenex and several local authorities in the UK.
CIWM Annual Exhibition 2005
01/03/2012
The CIWM Annual Conference & Exhibition is the world's largest annual event dedicated to waste management. The Exhibition is the established showcase for the waste management industry, attracting over 370 companies from the UK and overseas.
The Citroen C2 Van
24/02/2012
Our regular vehicle correspondent David Stokes recently roadtested the new Citroen C2 - 'a wonderful and award-winning van'. Here is his report.
Breaking new ground – compact dumpers & mini-excavators
24/02/2012
There seems to be no let up in the continued popularity of mini excavators and site dumpers. Used individually or as a matched pair, such equipment has become an essential and practical tool for anyone that would have previously reached for the wheelbarrow and spade.
Bin weighing and lifting
24/02/2012
Substantial funding to local authorities from 'The National Waste Minimisation and Recycling Fund', via DEFRA, has enabled the introduction of extensive recycling regimes without financially crippling the local authorities concerned, reports Alan MacLachlan.
Arriva's Green Commitment
23/02/2012
Protecting the environment is everyone's responsibility, and is something that is an integral part of the culture of one of the most well-established and well-respected rental companies in the UK.
ABRO Fleet Services - providing 'Best Value' for local authorities
17/02/2012
ABRO Fleet Services, formerly the Army Base Repair Organisation, became a trading company in its own right in April 2002 and since then has been targeting public sector customers with a range of services based on its core competences, fleet maintenance.
What a Load of Rubbish!
17/02/2012
The introduction of the wheelie bin over the traditional noisy metal dustbin or the later easily torn black plastic bag by cats, dogs and foxes was a definite advance. David Stokes explains what it's all about.
40% and rising at Colchester!
17/02/2012
Not only does it save amazing amounts of money but the accolade - 'leading the way forward towards excellence in waste management' - was recently bestowed on Colchester by no less a body than the Audit Commission. With these kinds of plaudits you really do begin to wonder what's going on here?</
New leaf blower from Stocks Sweepers
16/02/2012
At the request of Darren Martin, Fleet manager at Powys Council, Stocks Sweepers has developed an all new leaf blower system to deal with the Council's serious leaf removal problem, called Tempest.
State-of-the-art sweeping
16/02/2012
Johnston Sweepers recently launched a brand new range of sweepers at the Britannia Adelphi Hotel in Liverpool. Clients and distributors of the company came from all over Britain and Europe to see the new C201 range in action, and the new compact sweeper didn't disappoint, reports Ann-Marie Knegt.
Targeted investment results in efficiency savings
10/02/2012
By using a JCB Teletruk telescopic lift truck instead of a traditional counterbalance forklift, specialist recycler WasteCare is saving 40 minutes on unloading each trailer at its Leeds headquarters, and this has resulted in a substantial increase in site capacity.
Another breed of cat
10/02/2012
Bobcats are adaptable creatures at home in widely diverse and challenging habitats. So if you're going to name your company after them, and you're in the business of producing compact mobile equipment for construction, landscaping, agriculture, grounds maintenance, utility, industrial and mining applications, your kit has got plenty to live up to, writes Mike Gerber.
Largest hybrid fleet in Scotland for North Ayrshire Council
10/02/2012
North Ayrshire Council has purchased a fleet of seven new eco-friendly vans, making it the proud owner of the largest hybrid van fleet in Scotland. The Council has purchased the award-winning Hybrid Transit vans from Ashwoods Automotive.
Charging up for a green future
10/02/2012
Myles Barker,Technical Specialist for Cenex, looks at some of the findings from the involvement in, Government-funded trials,such as the Low Carbon Vehicle Procurement Programme (LCVPP) and Plugged-in Places (PiP) Scheme.
Effective stock control with the RDS Loadmaster series
10/02/2012
Effective stock control has never been so important given the challenges businesses face in the current economic climate. To help make the most efficient use of product, time and machinery, RDS Technology is launching its Loadmaster iX range of on-board weighing systems for medium to large wheeled loaders.
Financial alternatives for weighbridge funding
10/02/2012
Investment in capital equipment such as a weighbridge system is tough in the current economic climate. Chris McAllister, product manager at Avery Weigh-Tronix, outlines some alternative financial options.
Budget cuts put pressure on vehicle workshops
09/02/2012
Generally, the way to maximise efficiency is to invest in new technology and equipment. In the case of the wide range of services provided by local authorities, this often translates into regular renewal of vehicle fleets. But Government cutbacks are resulting in changes to traditional working practices, writes Tony Richards.
No compromising on winter maintenance practice
09/02/2012
Croatian manufacturer, Rasco has appointed Pelican Engineering as sales and servicing partner for England, Scotland and Wales. Ivan Fanicevic, CEO of Rasco, points out that with a top manufacturing facility and an established dealer network, winter maintenance equipment need not cost the earth.
A new benchmark in bin weighing
09/02/2012
Geesinknorba has developed a system that handles different combinations of bins and RFID chips and weighs very accurately without pausing the lifting cycle down. The company believes it has set a new technological benchmark,which will have universal appeal.
The importance of driver training courses
09/02/2012
What steps can operators of commercial vehicles take to protect their investment and manage their costs? Stephen Ellis, Head of Training for thre Road Haulage Association, points out that driver training can deliver great savings in any operation.
New hybrid RCV reaches UK shores
09/02/2012
NTM's Hybrid KGLS-2B is a specialist recycling vehicle that collects two fractions of waste at once, and it is heading to our shores to make its debut at RWM in Birmingham.
Campey Turf Care Systems lauches new equipment at Saltex
08/02/2012
The Vredo Turf Fix will renovate diverse fine turf surfaces from bowling greens to less accessible areas such as around bunkers, water features, bridges, gardens or even war graves, all to professional sports pitch standards. The 0.85m width lightweight unit only requires a low hp output for power and is designed to be hitched onto/towed by a professional grass mower. The Vredo double disc system is still a feature of the Turf Fix.
New triple reel mower covers all areas
08/02/2012
Fulfilling grass cutting requirements in the extensive parks and open spaces of two Yorkshire cities while working to increasingly tight operating budgets, is the challenge for their respective local authorities and contractors. In both Sheffield and Bradford, John Deere's new 8400 Commercial triple reel mower is shouldering the workload ' and has proved highly successful.
Up there with the kids
06/02/2012
LAPV decided to make several little'and big'boys very happy. Joshua Malone (3) was treated by NTM-GB and Wiltshire Council to a ride in a brand new RCV. Mercedes-Benz Unimog presented Jose Sanchez de Muniain (5) with a limited edition Unimog U400 from Technical Lego.
New vehicle solution keeps Havant BC's plant on the go
03/02/2012
Paul Stanley's grounds maintenance team at Havant Borough Council traditionally used panel vans with 16ft trailers to transport mowers to and from site. Paul recognised that the vans weren't used to their optimum. So he approached KFS Special vehicles, and together they came up with a solution that delivered tangible efficiency savings, reports Ann-Marie Knegt.
As good as new
03/02/2012
An increasing number of local authorities are choosing to use a remanufactured refuse fleet, because a remanufactured vehicle can cost as little as 20% of the price of a new RCV, and has the same same operational life time.
Sorting it out at the kerb
03/02/2012
This year's RWM ' held at the NEC in Birmingham ' saw the launch of an unusual new vehicle that is set to revolutionise recycling practice in the UK and Ireland, writes Ann-Marie Knegt.
A hog is not just for Christmas
02/02/2012
Cambridgeshire County Council recently opened a new guided Busway which has been designed to relieve congestion problems. However, the dedicated winter maintenance equipment was too large to effectively treat the adjacent track. A solution was found in a multifunctional vehicle that can operate all year round.
Anticipating driver behaviour
02/02/2012
There's a lot more to cutting fleet costs than simply checking fuel consumption. Preventing accidents and reducing service and maintenance costs also play a big role. One solution is to make drivers aware of their own prowess behind the wheel. A new system that relays accountibility about driving behaviour directly on to the person behind the wheel is now set to hit the UK.
Dennis Eagle stays true to its British identity
19/01/2012
Dennis Eagle traditionally used to send its newly built RCVs from its manufacturing facility in Warwick to the paintshop in Aldridge near Birmingham. This meant the vehicles had to be driven there to be painted, and then be driven back to Warwick.
New diagnostic tool launched at CV Show
19/01/2012
When it comes to truck and bus maintenance, system compatibility is the key to any purchase of diagnostic equipment and the Jaltest system puts comprehensive on-board diagnostic systems coverage ' across an extensive range of vehicles ' into the hands of every truck and bus mechanic.
Drivers towards RCV design
19/01/2012
Ann-Marie Knegt travelled up to Warwick to visit Dennis Eagle's manufacturing facility,where Norman Thoday (MD) revealed his views on the current state of the industry and how increased efficiency pressures will shape RCV design.
Long distance sweeping
12/01/2012
Midlothian and Renfrewshire Council are now operating three new Aebi Schmidt SK600 sweepers,which are ideally suited for long distance performance on the roads of the Scottish Highlands.
Plugged into the future
12/01/2012
Louise Woodward, Programme Administrative Officer for Cenex, comments on the roll-out of a national charging infrastructure for electric and hybrid vehicles.
Prevention is better than cure
10/01/2012
In today's era of landfill charges and LATs reporting, the weighbridge is at the heart of a waste organisation's data collection. Downtime can bring an operation to a halt - with direct repercussions for both cash flow and adherence to legislation - making an effective preventative maintenance programme vital, says John Coughlan of Avery Weigh-Tronix.
The bottom line of service
09/01/2012
Vehicle outsourcing can help LAs focus on core services, writes David Hunt, Managing Director, Ryder Ltd.
The shattering reality of noise levels in recycling
09/01/2012
David Wilford of No Going Back Productions, a specialist in noise measurement for waste collection and recycling services, discusses noise risks for recycling operatives, and how to overcome these.
Harrow Council cuts waste by £3.5m
09/01/2012
Harrow Council's new waste and recycling service is used as a benchmark by other Local Authorities. It has won a number of awards and is set to deliver £3.2m in savings over the next 10 years. However none of this would have been possible without its high quality source of addressing, Harrow's Local Land and Property Gazetteer (LLPG).
Are the dark days over for the hire industry?
09/01/2012
Ann-Marie Knegt visited Widnes to speak to Sid Sadique and Russell Markstein from Riverside Truck Rental,who believe that applying business models from private industry to Local Authority fleet management is the only sensible way forward. However, in order to succeed, major culture change is required.
See and be seen
09/01/2012
Clare Summers points out that using efficient lighting and beacon systems can actually reduce downtime on waste management and street cleansing vehicles.
Sweden brings ownership of waste back to the public
06/01/2012
Louise Murphy visited several Swedish waste operators to see how they turn their waste into a valuable resource. NTM's Quatro system makes ipossible to recycle a staggering 90% of all materials, with only 10% being sent to the incinerator.This vehicle is now also available in the UK.
TRL brings a taste of the future
06/01/2012
Lucy Phillips of TRL reports on IRWIN, a project which aims to use an improved local winter index to assess present and future needs for winter maintenance.
Professional in-vehicle storage – why it matters
05/01/2012
The tools and equipment carried in the rear of any local authority maintenance vehicle should be properly secured and organised, both for health and safety reasons but also for greater operational efficiency, explains Kevin Woodward, managing director of the Vehicle Enhancement Division of Bott.
Opportunities to cut costs and drive efficiencies
05/01/2012
Rising costs, shrinking budgets and the pressure for constant improvement in quality and service makes it a tough time to run a fleet. But it's not all doom and gloom says Simon Cassidy, Sales Director of Xcess-A-Bus.
In-vehicle technology
05/01/2012
Rugged in-vehicle computers with built-in telematics from Mobexx are powering Waste Collector from Bartec Systems. This efficiency-boosting system is used by local authorities throughout the UK to provide a direct real-time link between waste collection / street scene crews and their offices via the in-cab Mentor Ranger PC.
Using technology to help manage the workload
05/01/2012
Both local authorities and their stakeholders can benefit from significant service improvements when telematics are installed including more efficient use of resources and instant access to real-time information.
Grass verge cutting helps Cumbria's tourist trade
05/01/2012
At times of budget restraint and shifting highways authority priorities just how important is it to maintain and control roadside verges? In Cumbria it is considered not just a safety matter, but an integral element in the policy to increase tourism and help the economy, writes Tony Richards.
Choosing between the online auction and the traditional auction
05/01/2012
In these times of budgetary pressures local authorities are looking at all options to save costs, and the opportunity to dispose of defleeted vehicles and plant for a reduced outlay is obviously going to be attractive. Or is it, best practice is about achieving the highest net value for the asset, which means looking at not only the costs of remarketing but also at the prices achieved from the sale.
Buy or hire - which is best?
05/01/2012
SFS managing director, Bob Sweetland, provides some insight into the question of buy or hire. He says the private and public sectors can work together to continue to deliver efficient, high quality front-line services despite diminishing budgets.
Bulk diesel supplies – strategic resilience and cost management
05/01/2012
Fuel is the most significant on cost for alltransport operators. As the business grows,so does the fuel bill and its potential toimpact on profitability.If there is space for a storage tank on thepremises, then there will be a case forpurchasing bulk supplies, comments Stephen Hannan from Merridale.• Y
Can you finance your vehicle fleet for less?
05/01/2012
Rob Kerridge of Sector Treasury Services explains how new accounting treatment of leasing and hire arrangements may point the way to more cost effective ways of structuring these contracts.
Keeping track of your salt
05/01/2012
Julian Athawes, MD of Halomec, introduces a new integrated weighing and inventory reporting system for salt loading, that could give councils an extra edge in planning and managing their winter service.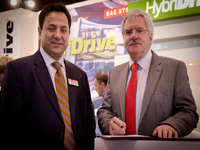 Cumbria Waste takes on a Volvo frontline machine for its new MRF
03/01/2012
Cumbria Waste Management Ltd has taken delivery of the first Volvo L110G to be sold in Great Britain as part of a significant investment which includes the completion of their brand new materials recycling facility on the outskirts of Workington.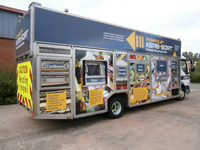 Sorting it out at the kerb
03/01/2012
This year's RWM ' held at the NEC in Birmingham ' saw the launch of an unusual new vehicle that is set to revolutionise recycling practice in the UK and Ireland, writes Ann-Marie Knegt.
New vehicle solution keeps Havant BC's plant on the go
03/01/2012
Paul Stanley's grounds maintenance team at Havant Borough Council traditionally used panel vans with 16ft trailers to transport mowers to and from site. Paul recognised that the vans weren't used to their optimum. So he approached KFS Special vehicles, and together they came up with a solution that delivered tangible efficiency savings, reports Ann-Marie Knegt.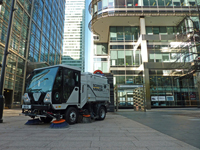 New brooms at Scarab
03/01/2012
Since its inception in 1979, Scarab Sweepers has been through considerable changes. So what can we expect now that the French family- owned Fayat Group is taking a majority shareholding in the Kent-based sweeper manufacturer?