The North Yorkshire commercial waste management company, Yorwaste, has fitted live camera recording systems to its fleet of vehicles to enhance safety and mitigate false insurance claims.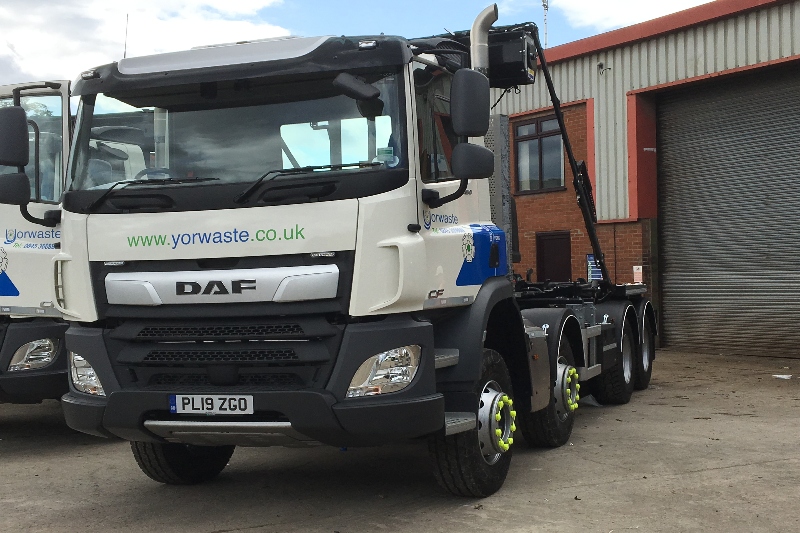 The systems also feature a fifth in-cab camera, the footage from which can used as evidence in the event of any incidents.
Tom Richards, service delivery manager, Yorwaste said: 'The camera systems are really helpful for a number of reasons; for training purposes, enhancing our customer service by recording when bins are collected and in the case of accidents they are invaluable.
'In one particular case, a driver was accused of hitting a car whilst on a customer's site. The camera system was able to show the driver didn't go near the car in question. It was actually another member of the customer's staff that had done it. This saved time as we didn't need to carry out a full investigation and also prevented our driver from worrying about any investigations.'
'The in-cab camera is there primarily to protect drivers in the event of accidents. Only one person in the business is authorised to view the in-cab feed and it is only accessed if absolutely necessary. For example, if a driver is accused of using his or her phone whilst operating the vehicle, we can easily check the recorded footage.'
The RXlite camera systems from vehicle safety company Innovative Safety Systems Ltd (ISS) are now fitted automatically to all new vehicles as part of Yorwaste's standard vehicle specification. The system provides real-time tracking and live video streaming in one and can be installed to different makes and models of vehicles so it is suitable for a mixed fleet.
Mr Richards continued: 'The product is very robust and the footage is very clear. The service from ISS is fantastic. They are very proactive and quick to react.'
Stephen Perrin, sales manager, ISS: 'We are delighted that Yorwaste have made our RXLite system part of their standard vehicle specification. The five-camera system is working really well and we are pleased with the positive feedback. We look forward to continuing working with Yorwaste who, like ISS, have an ethical approach to running their business.'