Urbaser Ltd Commercial Services (ULCS) is expanding its portfolio with the addition of new local authority trade waste collection services, which include Eden District, and the management of Household Waste and Recycling Centres (HWRCs) located across Northamptonshire and Central Bedfordshire.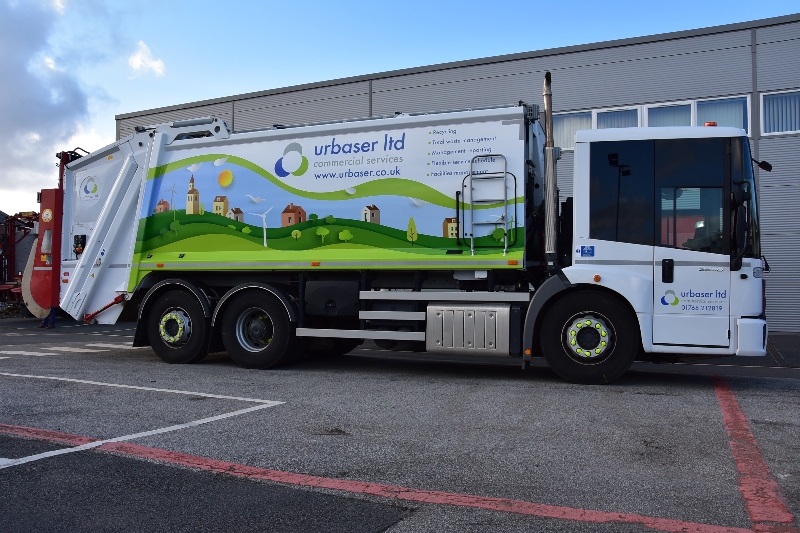 The new commercial contracts are part of Urbaser Ltd's recent acquisition of waste management contracts from Amey, involving the provision of waste and recycling collections, street cleansing and grounds maintenance, or HWRC management, for a number of councils across the UK.
The commercial services in Eden and the HWRCs in Northamptonshire and Central Bedfordshire commenced on 01 March.
Gary McKinnon, commercial business manager, ULCS commented: 'We welcome our new customers and look forward to providing a high standard of service to local businesses, as well as visitors to the Household Waste and Recycling Centres we will manage. We have a wealth of experience in sustainable waste management and can help our commercial customers improve their environmental credentials.'
The Eden District Council commercial waste collection service currently has over 500 customers, and ULCS has already invested in a newer waste collection fleet with in-cab technology, 360° safety cameras and onboard weighing to improve service delivery and customer experience.
Cllr Mike Tonkin, services portfolio holder for Eden District Council, said: 'I welcome the news that Urbaser Ltd Commercial Services is taking over Eden District Council's commercial waste collection service and investing in new vehicle technology. We look forward to working with them.'
ULCS is also in the process of implementing a new, more efficient on-site weigh and pay software system at those HWRCs that to improve the service for business users.
Gary continued: 'We will be using the latest waste management software combined with handheld tablets to provide a quick turnaround for small businesses, so they can bring their waste on site, dispose of it, and pay by card immediately.'