A recently launched trading company owned by Ealing Council has ordered a new fleet of Mercedes-Benz trucks to collect waste and recyclables in the West London borough.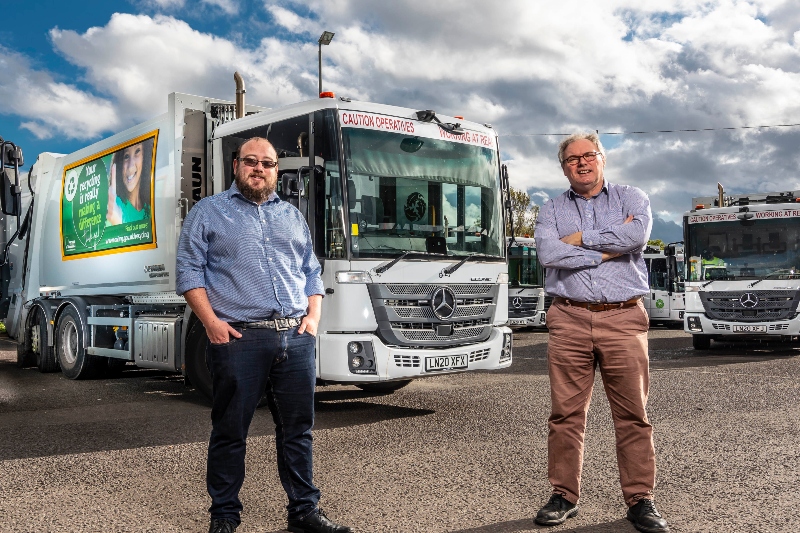 Greener Ealing, which took over from the authority's previous contractor in July, has commissioned 32 Econic refuse collection vehicles as part of a major investment in new equipment.
Supplied by Dealer S & B Commercials, the 26-tonne 6x2 chassis have rear-steer axles that enhance manoeuvrability and are fitted with FAUN Zoeller Variopress compaction bodies and bin lifts.
A further three trucks, which will have dual compartment Selectapress bodies with a 70:30 split by the same manufacturer, are still to be delivered.
The Econic attracts the maximum five stars from Transport for London's Direct Vision scheme, thanks to its deep, panoramic windscreen, and full-height, glazed folding side door. There is also a 360-degree camera system and Mercedes-Benz Trucks' Active Brake Assist 4 emergency braking technology.
As 2630 L models the new trucks are powered by 7.7-litre in-line six-cylinder engines that produce 220 kW (299 hp). Their six-speed Allison automatic transmissions, meanwhile, are purpose-designed for stop-start applications.
Collections of domestic, trade and green waste were previously undertaken by a third-party contractor, but following a strategic review the council resolved to bring the service back under direct control. This led the local authority to establish Greener Ealing, a local authority trading company that can supplement its income by winning commercial contracts.
Senior fleet & compliance manager at Greener Ealing Mick Aherne said: 'The Econic is very popular with our crews, thanks not least to its roomy, air-conditioned cab, and the full air suspension that contributes to ride comfort. It's also a product that our technicians already know well, and this can only further enhance its proven reliability.
'Given the urgency with which we wanted to get the vehicles into service, I have been particularly impressed by the quality of the chassis and the bodies as they've been delivered.
'You'll often have to iron out a few niggles with new trucks but that's not been the case this time; instead, we've been able to deploy them straight away, which has been another big plus.'