Powered access hire company Vertikal UK has bought its first two Hinowa tracked spider platforms from Access Platform Sales.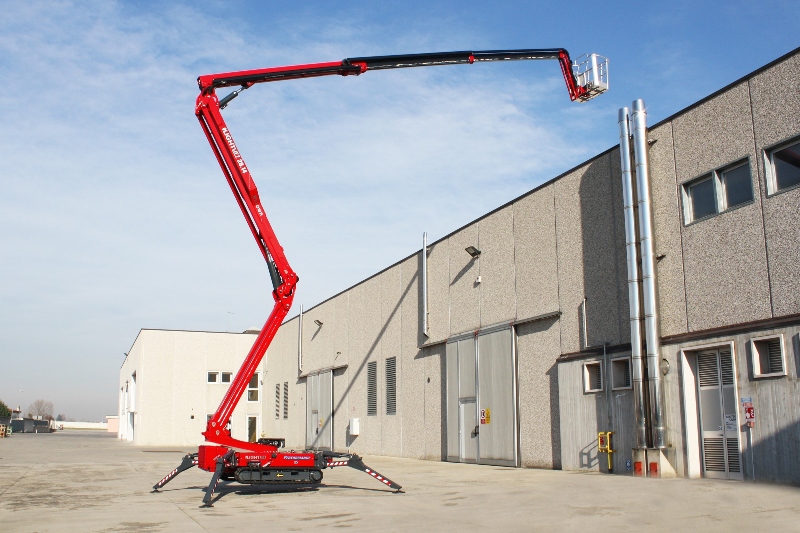 The platform rental specialist, in Scunthorpe, Lincolnshire, has invested in a Hinowa Lightlift 15.70 Performance IIIS and a Hinowa Lightlift 26.14 Performance IIIS.
Vertikal UK Deputy Depot Manager Mell Hill said: 'We're very pleased with them. As soon as the 15.70 arrived, it went out to a new customer, a tree surgeon, who was glad to see we could provide him with Hinowas.
'These are the first spider platforms we've taken and we're sure they will do well for us. On top of that, the technical back-up service provided by APS is second to none, so we're well supported.'
Vertical UK, founded in 2020, provides a powered access rental service across Lincolnshire, Yorkshire and Humberside.
The company selected the LL 15.70 and the LL 26.14, both bi-energy platforms, with a low emission diesel engine and mains electric power, to provide customers with a wide range of capabilities.
The Hinowa LL 15.70 has a maximum working height of 15.4m and a maximum outreach of 6.6m. Weighing just 1950kg, it can be transported by trailer behind a van or 4x4 car.
The Hinowa LL 26.14 has a maximum working height of 25.7m and a maximum outreach of 13.75m.
Both spider platforms are just 690mm wide, with the basket removed, so can be tracked through a single doorway or narrow garden gate. Both also have impressive unrestricted 230kg basket capacities and operate well on sloping ground.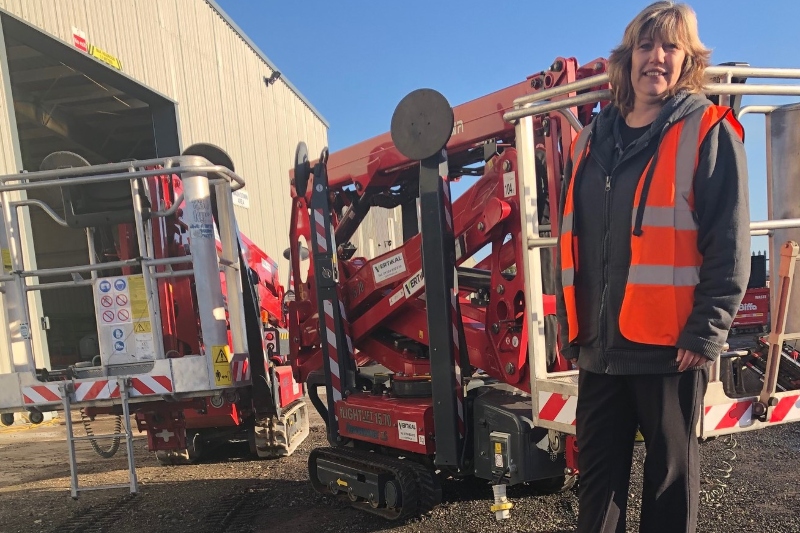 APS major accounts manager Linda Betts said: 'We're delighted Mell and her colleagues have already had such a positive customer response, and are winning new business by having the Hinowas on their fleet.
'Both platforms share the same easy-to-use and smooth control system so customers can switch between the two platforms, depending on their needs, with full confidence.
'Both are also packed with features, like twin-speed tracking and one-touch set up and levelling and one-touch stow, which make them very safe and highly productive.'
Mell Hill added: 'Because the platforms are bi-energy, our customers can use them for internal and external work. They're going to very popular for building maintenance and construction. And because of their capabilities, we get good hire rates. They're really cracking machines.'