The Gloucestershire-based firm's new premises are dedicated entirely to the production of environmentally-friendly, zero-emission vehicles for the refuse industry – and, for the first time, other sectors, too.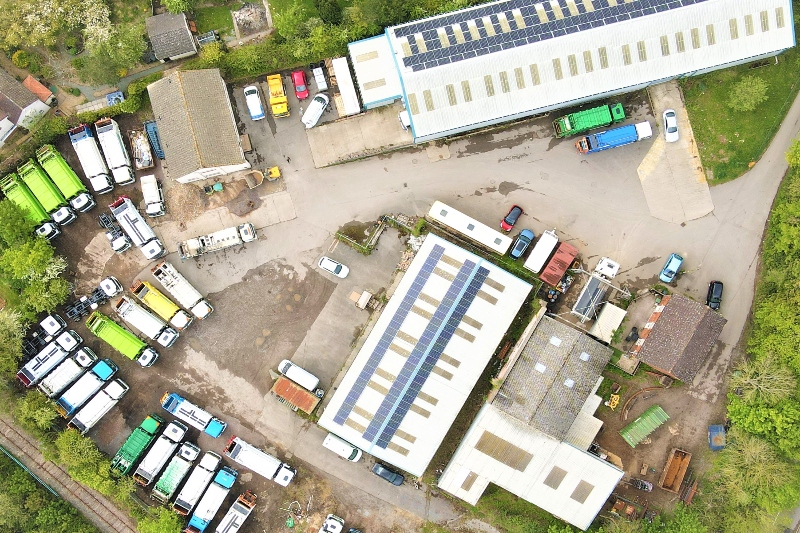 The new premises are based in Berkeley and will house a dedicated electrical conversion team of engineers.
The move comes just months after the launch of Refuse Vehicle Solutions' (RVS) pioneering all-electric waste collection vehicle, which was developed in partnership with Dutch electric vehicle conversion specialists EMOSS.
The e-One is powered by lithium iron phosphate (LFP) batteries, producing up to 280 kW of power with no independent charging system needed, and comes with a five-year/3,000 charging cycle battery warranty.
As part of the company development strategy, the new site will allow RVS to offer its all-electric driveline technology to the logistics and construction sectors, bringing them the same benefits already enjoyed by clients within the refuse sector.
These benefits are reduced running costs compared to diesel vehicles, savings on maintenance with fewer moving parts, and the confidence that fleets are future-proofed as local authorities across the country look to tackle air pollution by bringing in measures to restrict the movements of less environmentally friendly, conventional diesel-fuelled vehicles.
EMOSS & RVS's combined technology can re-power a wide range of the hardest-working vehicles, from light trucks ideal for smoothly navigating our busy cities to the heavy goods vehicles we all rely on for distribution across the country's road network.
Combined with RVS's comprehensive training for vehicle users and its 24/7 support, this tried and tested technology will be the ideal investment for fleet operators across a whole range of industries.
RVS managing director Spencer Law said: 'Our team is delighted with this move, which will allow us to offer our all-electric conversions to an even wider range of clients. We recognised straight away that the opportunity we developed with EMOSS could bring huge benefits for anyone operating a fleet with an eye on the future and now we have the capacity to extend our offering, helping even more businesses cut their emissions and do their bit for the planet while staying on the road.
Vernon Edwards, EV Development Manager, commented: 'We are pleased to be supporting partners with RVS in the UK. The announcement of these new additional premises demonstrates RVS' commitment and contribution in assisting customers in reducing their emission levels across their fleets.'