West Lothian Council has joined the ECO Stars scheme as part of its efforts to make its fleet of cars greener.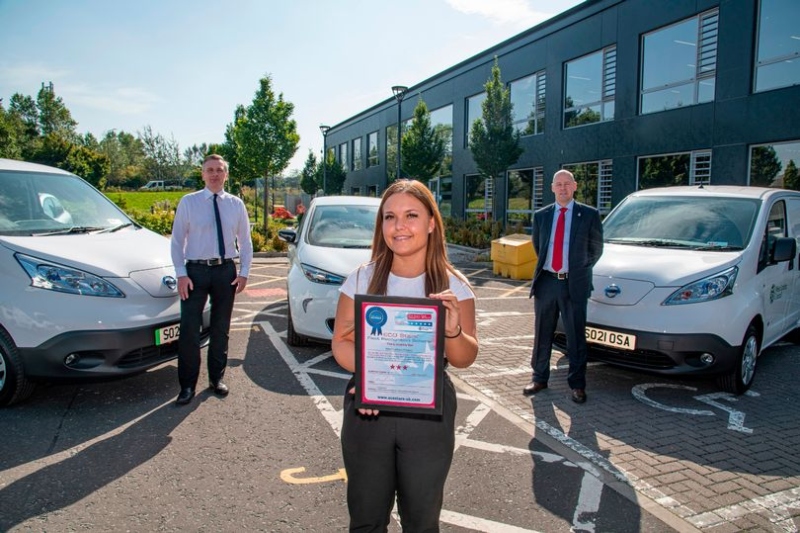 The council was presented with a certificate upon joining the ECO Stars scheme, which provides recognition for best operational practices and guidance for making improvements.
Executive Councillor for the Environment, Tom Conn said: 'Joining the ECO Stars scheme highlights the council's commitment to improving efficiency and air quality in its operations.
'The council currently operates 60 fully electric vehicles, making up 10% of its overall light vehicle fleet. In addition to decarbonising its own vehicle fleet, the council has carried out work to install numerous electric vehicle charging points across the region which includes 14 accessible double outlet chargers for public use.'
Bruce Robb, Fleet Operations Manager for West Lothian Council, said: 'Acceptance into the Eco Stars scheme will further support the council's roadmap to decarbonise its fleet, it also provides us with a benchmark rating that will be subject to continual review in the coming years as the council evolves to alternatively-fuelled vehicles.'