East Staffordshire Borough Council has awarded Specialist Fleet Services Ltd (SFS) a 5-year contract to maintain its new fleet, which commences on 1 November.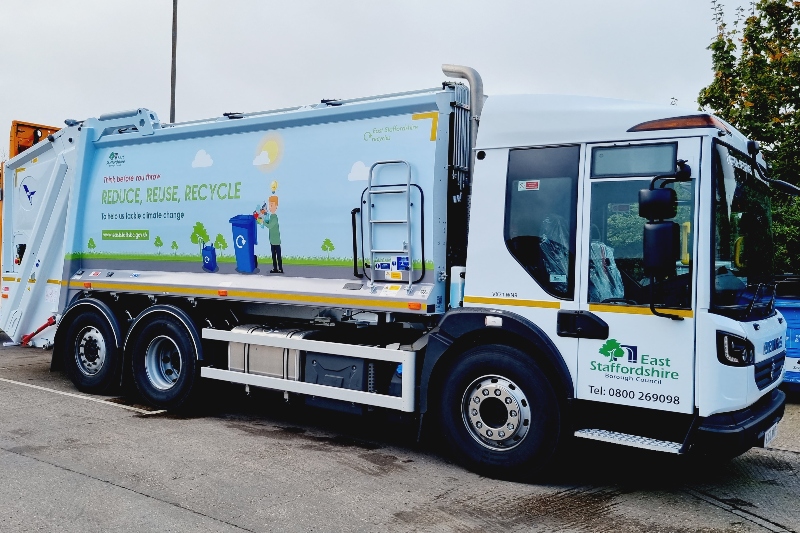 In 2020 the council declared a climate emergency and the new fleet is part of its Climate Change Action Plan to reduce emissions and improve recycling rates in the Borough. The partnership with SFS will enable the council to ensure its waste and street cleaning services continue to be provided to a high standard.
SFS has been working with neighbouring councils, Lichfield District and Tamworth Borough, since 2016 as part of a six year (+6 yr) contract hire agreement with the Lichfield & Tamworth Joint Waste Service providing vehicles, workshop management and maintenance services.
Cllr Ray Faulkner, Deputy Leader (Environment & Housing) said: 'SFS are well established in the local area and have an experienced team already in place. The contract ensures we should always have a fully functioning fleet. SFS is responsible for all our vehicle servicing, MOTs, repairs, breakdowns and replacement vehicles allowing the Council to focus on providing and maintaining the highest standards of service for residents.'
Following a detailed options appraisal, the council procured its own new fleet of 34 vehicles, comprising a combination of refuse collection vehicles, sweepers, caged tippers, and vans, five of which are electric, putting the council ahead of its Climate Change Action Plan target to replace its waste collection fleet with low emission vehicles by 2030.
SFS has a tri-partite agreement with the council and Dennis Eagle to whom it is sub-contracting a proportion of the maintenance work.
Bob Sweetland, Managing Director, Specialist Fleet Services Ltd (SFS) says: 'We are really pleased to welcome East Staffordshire Borough Council as a new customer. This contract is a great example of our flexibility as a local authority partner. We have worked closely with all parties to establish an arrangement that enables the council to improve its fleet availability and service provision, as well as minimise any risk.'