The country's first retrofittable AI-powered robotic waste picking system has been installed in a Material Recycling Facility in Reading, Berkshire.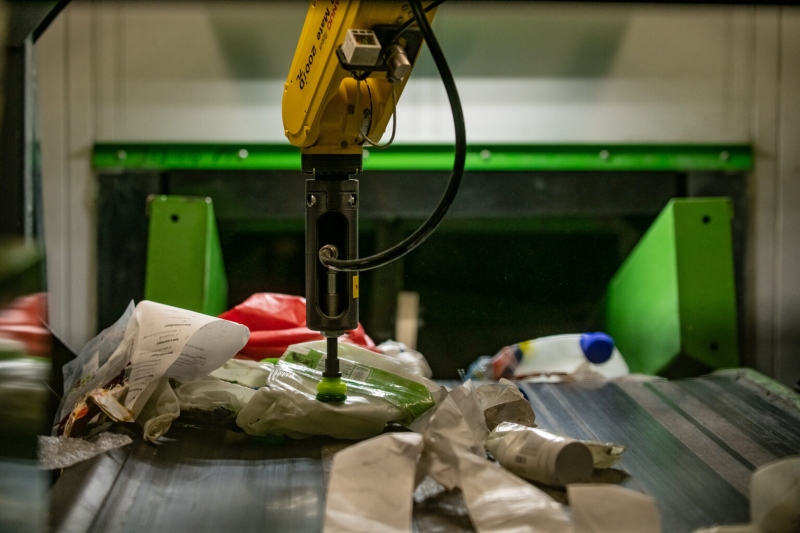 re3, the waste management partnership between FCC Environment and Bracknell Forest, Reading and Wokingham Borough Councils, has installed the intelligent picking system from Recycleye.
The waste-picking robot, known as Recycleye Robotics, is able to identify, pick and place materials at a rate of 55 successful picks per minute.
The AI system sits on top of the facility's existing conveyor belts, providing the site with total visibility on their waste streams enabling re3 to improve the efficiency and operations of their sorting processes.
FCC Environment's general manager for re3, Rory Brien, said: 'We are thrilled to have installed the first AI-powered waste robot in England on behalf of re3.
'In our commitment to continual improvement and innovation at FCC Environment, we believe that it is important to be forward-thinking and adapt to new technologies, especially when it will help to improve the efficiency of the recycling progress.'