The banning of new diesel vehicles from its fleet has helped the City of London Corporation dramatically reduce nitrogen dioxide (NO2) levels in its area.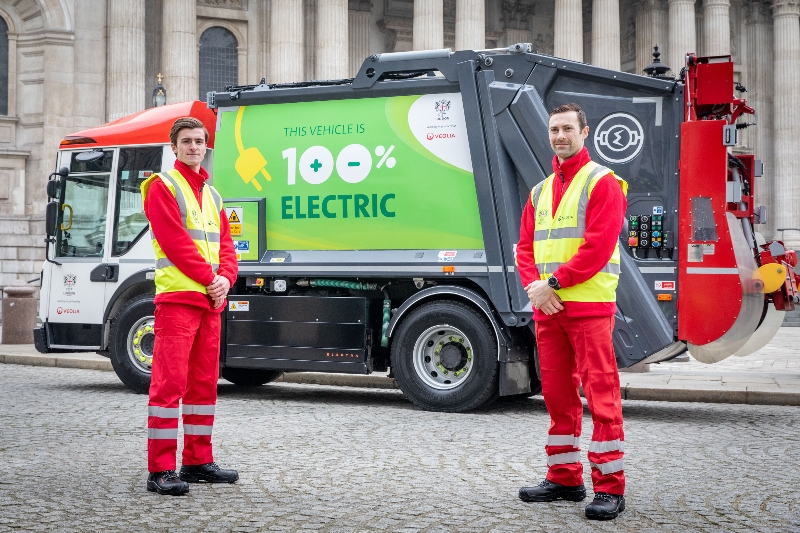 New figures published by the City Corporation show a 42% drop in Square Mile nitrogen dioxide (NO2) levels since 2016.
The statistics, confirmed by air quality monitors at Beech Street, The Aldgate School and Walbrook Wharf, show a year-on-year improvement over the last five years, due to a range of air quality measures in place and the response to the COVID-19 pandemic.
Among these measures to tackle pollution, the City Corporation identified the decision to ban new diesel vehicles from its fleet, where there is a clean market alternative, and a crackdown on drivers who leave their engines idling when parked.
Chairman of the City of London Corporation's environmental services committee, Keith Bottomley, said: 'These statistics show a very welcome improvement in air quality but there is still a lot of work to do.
'Air pollution remains a public health crisis in the capital, and the latest WHO [World Health Organisation] guidelines show that it has a greater impact on health than previously thought.
'Our plans are focused on continued improvement in air quality year on year. We will take bold and practical actions to eradicate toxic air, raise community awareness and reduce exposure in the Square Mile and City and wider London.'
Square Mile air quality is expected to improve further, helped by the City Corporation's Air Quality Strategy, which aims for over 90% of the City to meet the 2005 World Health Organisation (WHO) guidelines for nitrogen dioxide by 2025.
The City Corporation's Climate Action Strategy, which commits the organisation to achieve net zero carbon for its own operations by 2027 and to support the achievement of net zero for the whole Square Mile by 2040, will also cut air pollution through a range of decarbonisation work.
Earlier this year, the City of London Corporation became the first UK governing body to run a full fleet of electric refuse collection vehicles.