Fleet managers have been warned that there is a 'hidden deadline' to applying for Transport for London's (TfL) Direct Vision Standard (DVS) permit.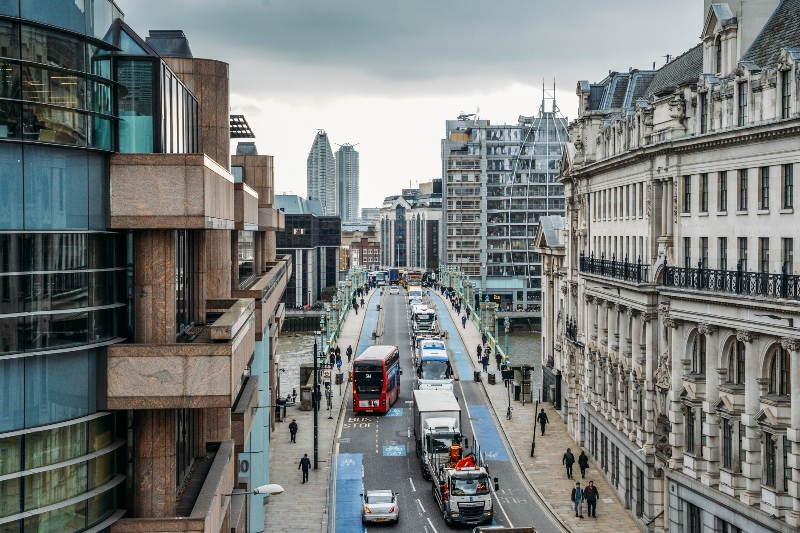 As of October, goods vehicles over 12 tonnes now require a permit to drive into Greater London under DVS, which is based on a 'star rating' indicating how much a driver can see from the cab and was developed to protect vulnerable road users.
It was recently announced that enforcement of the legislation will only be introduced from March 2021 because of the upheaval logistics firms and other HGV operators have faced because of the coronavirus epidemic.
However, there is an unwritten deadline of 31 January 2021 because fleet operators must allow TFL 28 days to approve or reject applications, warns vehicle road safety expert Emily Hardy, of Kent-based Brigade Electronics.
'This deadline does not allow for time if your application is rejected, so applications must be sent out in good time to avoid liability headaches down the line,' said Ms Hardy.
'An additional factor is that some manufacturers are taking two weeks to respond to star rating enquiries, so fleet managers need to factor in an additional deadline date of January 2021.
'The consequences of failing to plan ahead are tangible. If you have not received confirmation of your permit by March 1 your vehicles will not be recognised by the Automatic Number Plate recognition cameras – and you will receive a penalty charge notice.'
Brigade, which has been at the forefront of the vehicle safety market since 1976 when it introduced the reversing alarm into the UK, is urging operators to act sooner rather than later. The company has created a web page with instructions on applying for a DVS permit.
Responding to Brigade, a TfL spokesperson said: 'TfL will process all permit applications as quickly as possible, but it has been clear since the scheme was launched that applications could take up to 28 days to process.
'So far, more than 44,000 Safety Permits have been issued. However, the latest data suggests that there remain more than 100,000 HGVs on London's roads whose operators have not yet submitted an application.
'Just this year, TfL has sent more than 150,000 letters to the registered keepers of HGVs without DVS permits observed in Greater London advising of the DVS scheme and encouraging operators to apply for permits ahead of the upcoming deadline – including the need to allow 28 days for permit applications to be processed.'
Brigade has other concerns with TfL's DVS, such as is its focus on 'direct vision' – where the driver sees through unimpeded line of sight – at the expense of 'indirect vision' – where drivers have an awareness of their surroundings through camera monitor systems and ultrasonic obstacle detection.
TfL claims drivers using indirect vision have a slower response time, resulting in an increased incidence of simulated pedestrian collisions.
However, direct vision also has its limitations, according to Brigade's founder and chairman Chris Hanson-Abbot. He says cameras, sensors and reversing alarms are vital tools to prevent accidents.
'TfL's research is flawed and simplistic when it comes to technology. No one is doubting the importance of direct vision, but it relies on the driver looking in the right place at the right time to see the potential danger,' said Mr Hanson-Abbot.
'Safety technology is more than just indirect vision. It includes passive and active systems that alert the driver to something in their blind spot – which encourages them to look.
'The TfL guidelines create an impression that if you have direct vision you don't need to fit sensors and other tech. This is a backwards step and diminishes the good work of schemes like CLOCS and FORS that have raised industry standards.'