England's first double-decker hydrogen bus fleet has been launched by the mayor of London, Sadiq Khan.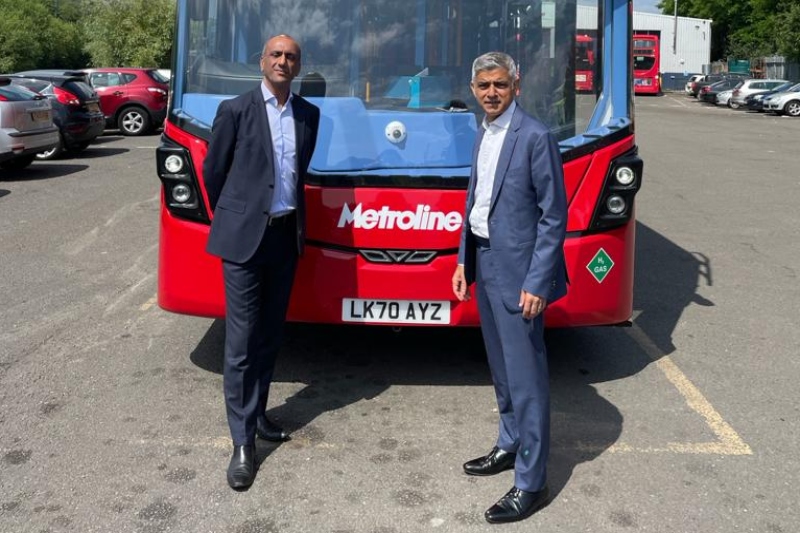 The 20 new hydrogen fuel cell double decker buses will produce no pollution from their exhausts, reducing harmful emissions in the capital.
The new buses, manufactured by Wrightbus, join a fleet of over 500 electric buses and are part of plans to make all London buses zero emission by 2030.
Mayor Khan said: 'As part of our world-leading ongoing efforts, I'm proud to announce England's first hydrogen double decker buses, which don't produce any harmful emissions, will now be put into service.
'Our investment in these hydrogen buses is not only helping us to clean up London's air, but is supporting jobs and local economics across the UK. This is a great demonstration of how tackling air pollution and the climate crisis and boosting economic growth is about regions working together, investing in the very latest technology.'