Go Ahead, London's largest operator, has replaced the wing mirrors of 100 vehicles with cameras to help reduce accidents.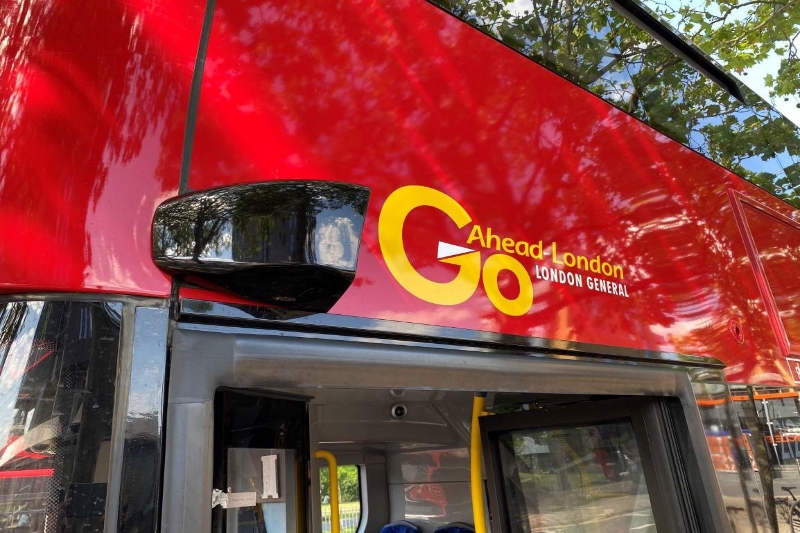 The SmartVision Camera Monitoring System, which was supplied and installed by 21st Century Technology, dramatically improves the driver's view, using high-definition cameras instead of mirrors
It lowers the lifetime running costs of the vehicle, and not only removes blind spots but also reduces the collision risk between mirrors and road users, street furniture and trees.
Richard Harrington, Engineering Director for Go Ahead London, commented: 'I have been impressed with version 2 of SmartVision, which provides drivers with a digital overlay to give them context as to the position of the bus through the enhanced view in the monitors on both sides.
'It has been positively received by our drivers and performs well and as such currently remains on my vehicle specification. I look forward to further developments from 21st Century.'
The cameras adjust automatically to maintain image quality in all lighting conditions, removing glare from the sun during the day and from headlights at night. Software loaded on to the displays removes distortion from raindrops or dirt on the lens, giving drivers an improved view of their surroundings at all times.
The Go Ahead vehicles have SmartVision cameras mounted externally on the vehicle within low-profile, weatherproof housings. The cameras deliver images to high resolution in-cab mounted monitors, which provide superior Class II and Class IV wide-angle views via a split screen display.
SmartVision was developed in readiness for TfL's Vision Zero action plan, which aims to remove all deaths and serious injuries from London's transport network by 2041, and was the first camera monitoring system available that is VCA-approved for use on the UK's roads.