Specialist Fleet Services Ltd (SFS) has refurbished and expanded the workshop facility at Epsom & Ewell Borough Council, an investment that forms part of its 10-year fleet replacement and maintenance contract with the authority.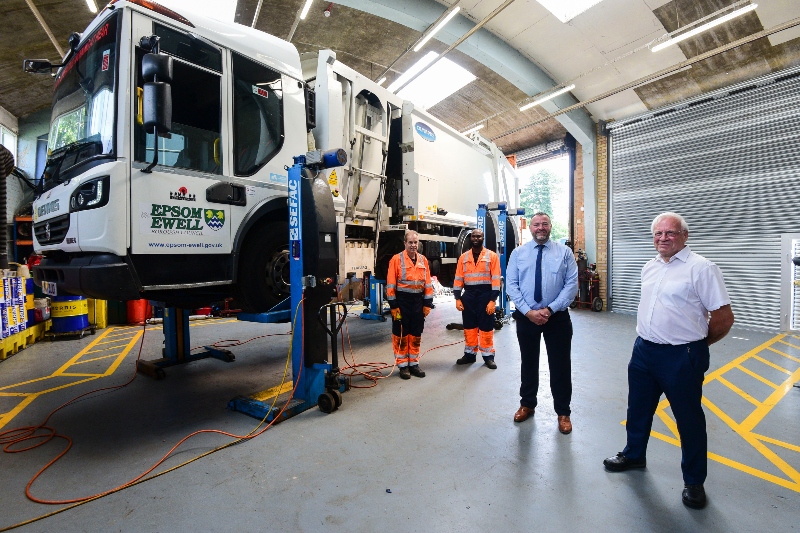 The workshop now features an additional second bay and a new internal office. The scope of works also included the installation of new workshop floor coverage, another set of vehicle lifts and an additional roller shutter door.
Cllr Neil Dallen, chair of Environment and Safe Communities Committee: 'We are delighted with our modernised, larger facility and grateful to SFS for their investment. This allows for more flexible and efficient scheduling of vehicle maintenance work and more room for the organisation of tools and equipment. The workshop team are very pleased with the new set-up and their brand-new office.'
SFS were awarded the 10-year contract (with an optional 10-year extension) in 2017 and included plans to extend the workshop in their tender. The six-week project has been carried out to a very high standard and was completed on time in full compliance of COVID-19 restrictions.
Cllr Dallen added: 'We are very happy that SFS are investing in the council's future and we will reap the benefits of their investment for many years to come. They were the only provider to include such provision within their tender and it was one of the reasons they were awarded the contract.'
Bob Sweetland, managing director, SFS: 'The new workshop looks great and will make a big difference to the day to day running of the fleet. The extra space will enable work to be carried out on two vehicles simultaneously, which will make it easier to schedule the six-weekly inspections alongside additional MOTs, servicing, general repairs and maintenance work. The facilities are now also adequate enough for us to be able to employ and train an apprentice.'