Environmental services provider, Urbaser has taken on the contract for Waltham Forest's refuse and recycling collections on 30 September 2019.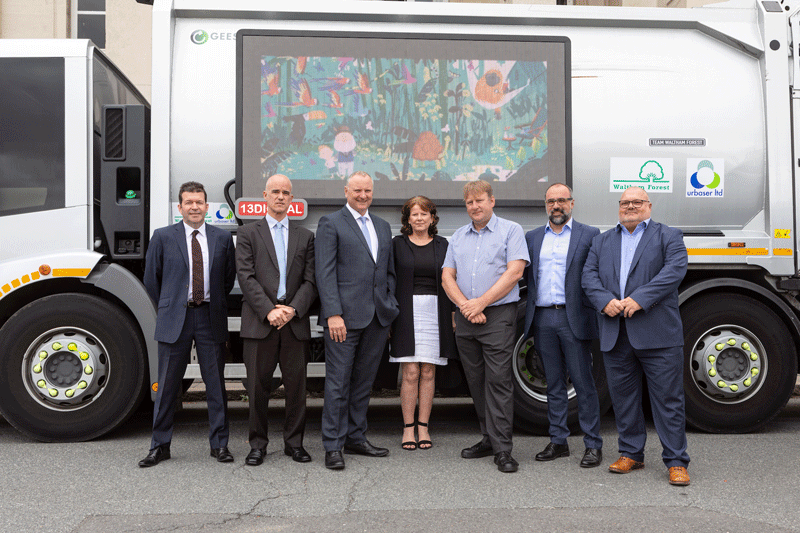 The service commenced following the award of a new eight-year contract earlier this year for the provision of neighbourhood services by Waltham Forest Council.
Urbaser has been working with the borough since 2013 carrying out street cleansing and grounds maintenance services. The company was awarded the new contract due to the high quality and competitive cost of its bid, which means the regular and reliable waste collections residents expect will be safeguarded for the eight-year period the contract covers.
Javier Peiro, Managing Director, Urbaser said: 'We look forward to using our expertise in waste and recycling collections to enhance the current services we provide to the London Borough of Waltham Forest. We are particularly excited to be able to increase the range of materials collected for recycling from the kerbside, as well as reuse and recycle more items from the large item collection service. We will also be introducing a new, more sustainable, low emissions fleet and grounds equipment that incorporates the use of electric vehicle technology.'
Councilor Clyde Loakes, Deputy Leader and Cabinet Member for the Environment at Waltham Forest Council said: 'Our priorities in awarding this contract were to ensure residents receive reliable, efficient services and good value for money. We are confident that Urbaser's years of experience and reputation for delivering results put them in good stead to meet our high expectations and help us to maintain clean, safe and green neighbourhoods throughout the borough, as well as helping us all respond to the climate emergency.'
Residents should not notice any changes when the new contract takes effect. There will be no immediate alterations to rounds or collection days and Urbaser will continue to collect a wide range of items for recycling, including cans, bottles, paper, cardboard, juice cartons, plastic pots, tubs and trays, as well as food and garden waste for composting.
The new kerbside collections will be expanded to include small electrical goods, textiles and batteries, from 2 March 2020 onwards, and the working day will be extended to make the service even more efficient.
To facilitate the introduction of these new services, Urbaser will be introducing a new collection fleet of 85 low emission vehicles in March 2020, comprising refuse and recycling vehicles, sweepers, caged tippers and vans. A significant proportion of the new fleet will be electric with the addition of 21 new electric vehicles and 51 items of electric machinery. These include two Tenax Italian electric sweepers, a 26-tonne Dennis Eagle Electric RCV, four Glutton vacuum sweepers, 12 Nissan e-nv200 supervisor vans and two Renault Twizy utility vehicles, as well as a range of electric leaf blowers, strimmers and chainsaws.
New sustainability measures for grounds maintenance services include requirements that all weed control in public parks is carried out by non-chemical means and that green waste collected from public parks is collected for compost. Urbaser will also support the council in maintaining Green Flag status at Ridgeway Park, Leyton Jubilee Park, and Lloyd Park.
Additional street cleansing measures include the installation of Ballot Bin cigarette bins and Gumdrop chewing gum bins to tackle these key littering problems.