FORS has announced it is launching new tachograph analysis software designed to help ensure accurate and streamlined driver and vehicle data reporting.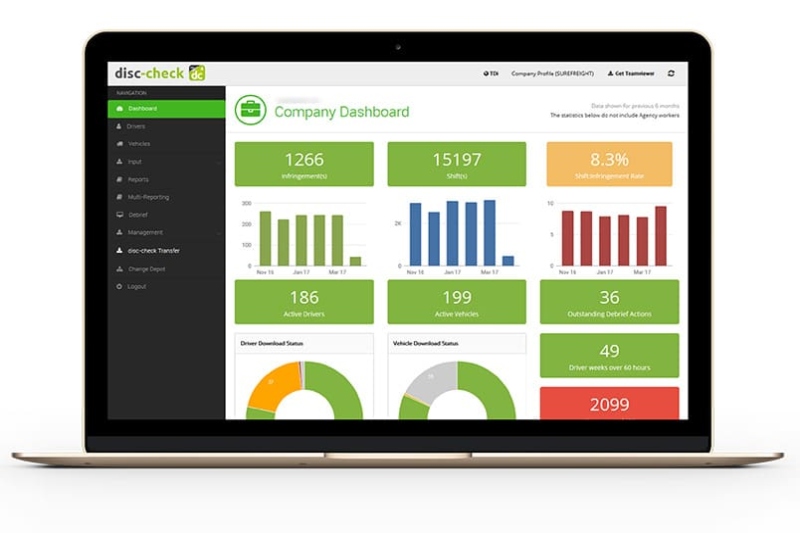 The software, which is called FORS Tacho Service, is built on Transport Data Interchange's (TDI) Disc-Check, a Software as a Service (SaaS) solution. It is hosted securely online and is available at discounted rates to the FORS membership base.
FORS Tacho Service can be securely accessed from anywhere and on any device, and supports multiple methods of data transfer, including remote downloads, manufacturer integrations, mobile downloads and 'Disc-Check transfer', which can be installed on any Windows machine.
Members that subscribe to FORS Tacho Service will gain access to a modern, intuitive tachograph analysis platform. Using its comprehensive suite of features will help operators increase accuracy and streamline their reporting processes, making it easier to fulfil Bronze requirement D7 – Working time and drivers' hours of the FORS Standard.
John Brookes, Director of TDI, said: 'Being able to rely on timely, accurate tachograph data – and then being able to interpret and process that data efficiently – is crucial for operators looking to maintain high professional standards for their fleet.
'TDI is very much looking forward to assisting FORS members and providing them with the peace of mind that they require.'
Paul Wilkes, FORS Business Services Manager, commented: 'Our members are always looking for new ways to manage their fleets more efficiently, achieve greater levels of professionalism and stay ahead of the curve. We therefore look forward to seeing our members benefitting from the software expertise and the advanced functionality that the FORS Tacho Service package has to offer.'