The fleet and leasing industry welcomed the Chancellor's commitment to zero emission road transport in yesterday's Spending Review.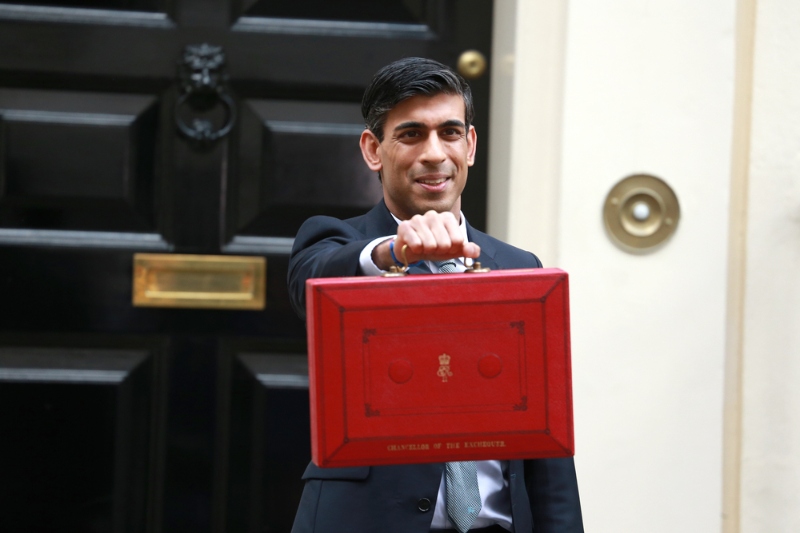 Mr Sunak repeated the Prime Minister's promise of a £1.3bn fund to accelerate the rollout of public electric vehicle chargepoints. He also confirmed that he would provide £120m for zero emission buses in 2021-22.
According to the Spending Review document, the Government will invest a total of £1.9bn in charging infrastructure and consumer incentives to support the transition to zero-emission vehicles, including £582m for the Plug-in Car, Van, Taxi, and Motorcycle Grant until 2022-23.
BVRLA chief executive Gerry Keaney welcomed the Government's focus on some key EV charging infrastructure priorities.
'Amid some very sobering news on UK national debt, unemployment and economic growth, it is reassuring to see that the Government is still willing to invest billions of pounds in supporting the transition to zero emission road transport,' said Mr Keaney.
'We are now working to a far more aggressive ICE vehicle phase-out target, so it was also great to see the Government focussing on some of the key challenges outlined in the BVRLA's recent Road to Zero Report Card – particularly the requirement to invest in grid infrastructure ahead of demand and the need to help SMEs and leaseholders.'
Responding to the Spending Review, SMMT's chief executive, Mike Hawes, said: 'With welcome initial funding for a significant rollout of electric buses, vehicle charging points and consumer incentives, the Chancellor has rightly recognised that the Road to Zero is a long-term aspiration. Likewise, delivering a green industrial revolution for all will need a long-term investment plan, so we look forward to working with government on its Industrial Strategy refresh early next year.
'UK Automotive can help every region across Britain to level up – but this hinges on keeping auto retail open in any future lockdown scenario, securing a tariff-free trade deal with the EU, and delivering on the scale of investment needed to achieve net-zero ambitions. Together, these will result in far greater long-term prosperity and security than today's announcements alone.'
Dr Nina Skorupska, chief executive at the Association for Renewable Energy & Clean Technology (REA), said this Spending review demonstrated that the Government was 'closely listening' to the needs of the electric vehicle charging sector.
'By confirming extensions to home, workplace, and on-street charging grants, providing extra funding to ensure grid connections along the strategic road network are ready for rapid charging hubs, and introducing targeted financial support for local authorities to deploy infrastructure, investors, developers, and drivers can be assured that the Government is committed to ensuring this sector grows at pace.
'The REA has been calling for exactly this package of support for the past few months and now is keenly looking to understand how some of these schemes will be rolled out and coordinated.'
For more on this story visit Transport Network.
Image: Cubankite / Shutterstock.com.