The confusion surrounding Transport for London's Direct Vision Standard (DVS) legislation is putting operators at risk, claims a leading road safety expert.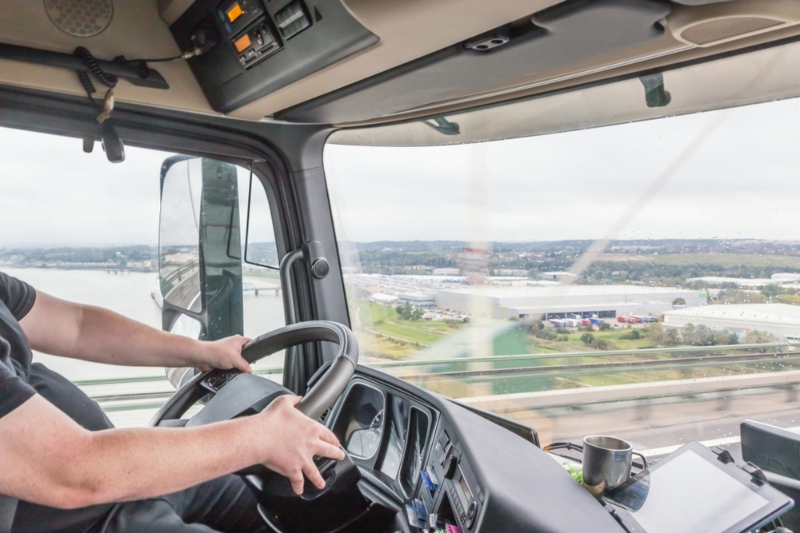 From 26 October, all goods vehicles over 12 tonnes will require a permit to drive into Greater London under DVS, which is based on a 'star rating' indicating how much a driver can see from the cab and is intended to protect vulnerable road users.
However, enforcement has been delayed due to Covid-19 and will now be introduced from 1 March 2021.
But vehicles still need to comply to the new regulations by October or in the event of an accident or insurance claim it could render the driver or operator liable for the vehicle's not being fully compliant.
Road safety expert Emily Hardy of Brigade Electronics says it is a legal requirement, so if a vehicle is not compliant by the 26 October date and there is a collision, operators could be responsible for civil damages and insurers may not be obliged to pay out.
'Simply put, delaying the fines is not the same as changing the date of the legislation,' Emily said.
'This lack of clarity from TfL misleads the public into thinking they are free of risk in the event of a collision until next year.'
Brigade is urging operators to meet the original deadline or at least conduct a risk assessment.
'With just months to go, operators must act sooner rather than later,' Emily adds.
Brigade has other concerns with TfL's DVS, such as is its misguided focus on 'direct vision' – where the driver sees through unimpeded line of sight – at the expense of 'indirect vision' – where drivers have an awareness of their surroundings through state-of-the-art camera monitor systems and ultrasonic obstacle detection.
TfL claims drivers using indirect vision have a slower response time, resulting in an increased incidence of simulated pedestrian collisions.
But direct vision also has its limitations, according to Brigade's founder and chairman Chris Hanson-Abbot. He says cameras, sensors and reversing alarms are vital tools to prevent accidents.
'TfL's research is flawed and simplistic when it comes to technology,' Chris said.
'No one is doubting the importance of direct vision, but it relies on the driver looking in the right place at the right time to see the potential danger.
'Safety technology is more than just indirect vision. It includes passive and active systems that alert the driver to something in their blind spot, which encourages them to look.
'The TfL guidelines create an impression that if you have direct vision you don't need to fit sensors and other tech. This is a backwards step and diminishes the good work of schemes like CLOCS and FORS that have raised industry standards.'
In response to Brigade's concerns, a TfL spokesperson said: 'The Direct Vision Standard will play a vital role in eliminating death and serious injuries from London's streets, and as such, suspending or deferring the legal start date is not possible, as it would delay the introduction of the scheme.'
'Not complying with the scheme wouldn't automatically lead to liability in the event of a collision. Whether freight operators would be liable in civil or criminal proceedings would primarily depend on the circumstances. However, compliance with best practice safety standards would be relevant.
'TfL is mindful of the need for flexibility around the start of scheme enforcement given the significant impacts on the freight and logistics sector of the Covid-19 crisis. We are keeping the DVS under active review and are engaging with the industry not only on this scheme, but also as part of our wider re-start and recovery programme.'