Crews at SUEZ's Bridgwater depot, parts of its contract with Somerset Waste Partnership, scored the e-One electric refuse vehicle a unanimous 10 out of 10 during a recent three-day trial.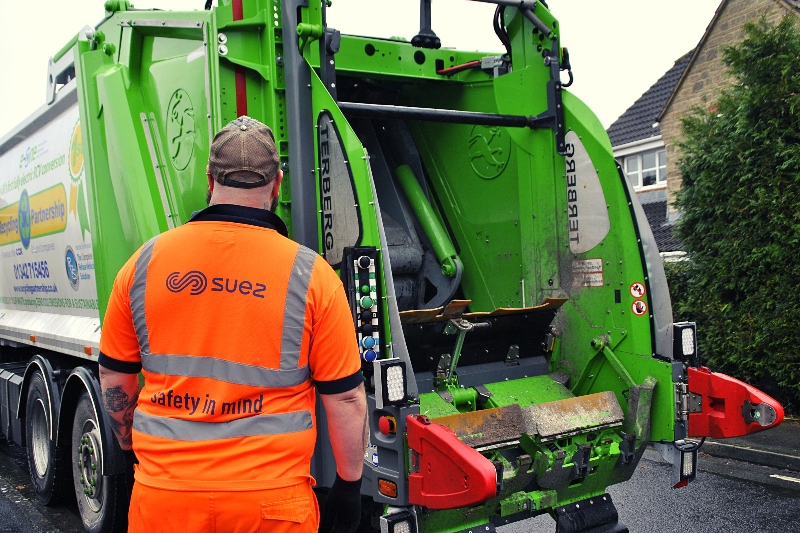 Drivers and loaders gave the vehicle top marks across the board, including controls, convenience of charging, vehicle performance, handling and manoevrability, as well as lifting and packing equipment. One driver said the vehicle was 'amazing', 'simple and easy to use' and 'the best lorry I've ever driven.'
The e-One refuse truck is the result of a joint initiative between RVS and Dutch electric power train developers EMOSS to repower and convert diesel refuse vehicles into electric vehicles in the UK.
During the SUEZ trial the e-One was in operation for over eight hours each day and only used an average 81% of its battery life. Over the course of the three days the vehicle travelled over 200km and performed 1,943 lifts.
James Griffin, technical manager, Fleet, for Suez recycling and recovery UK, said: 'Road testing new equipment with our frontline teams provides valuable feedback on performance and it's important that they are on board with any new technology.
'They were really impressed with the e-One vehicle overall. The driver had only positive comments regarding its performance and the lack of ambient noise around the vehicle without the diesel engine running, which meant the crew could hear traffic approaching and other external noises more clearly, improving safety.'
'Introducing electric vehicles across our fleet from collection trucks to vans and company cars is just one of the actions we're taking on our journey to reduce carbon emissions from our operations,' he continued.
'We already have over 100 electric cars in our fleet. and this brief demonstration has shown that the e-One re-power option could provide another alternative to conventional trucks alongside fully electric RCVs.'
Amanda Brown, sales director, RVS commented: 'We are really pleased that the vehicle was so well received by crews at SUEZ. They have to work with these vehicles day in and day out, so their positive feedback is very inspiring and great to hear.'