Two Glasgow City Council mini-buses have been converted into mobile COVID testing units which will offer rapid tests to people without symptoms.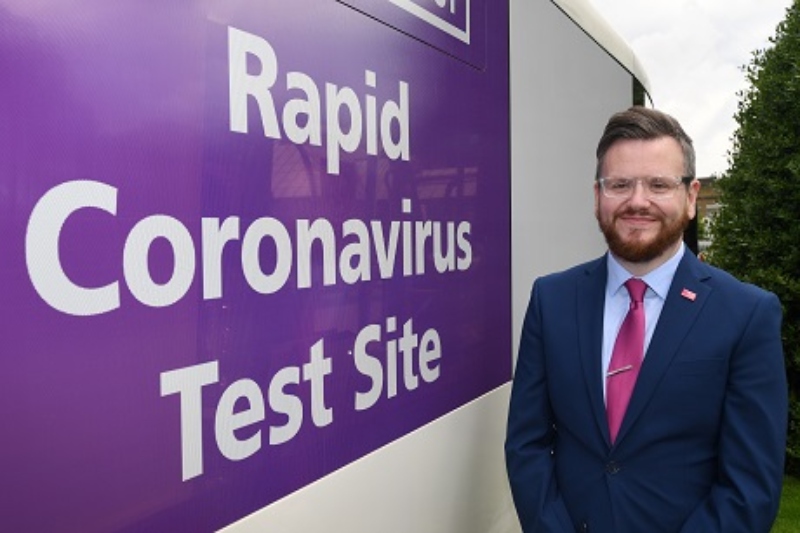 Fitted with a solar panel to power on-board equipment, the buses have been commissioned by the council's Covid Response Team, which is working in partnership with NHS Greater Glasgow and Clyde and the Scottish Government.
Staffed by NHS nurses, the buses will provide a flexible testing option to complement existing COVID testing sites. Emblazoned with the Test and Protect logo, the buses are an unmissable addition to the city's testing facilities.
City Building staff converted the buses in consultation with the council's environmental health and transport experts and the NHS. The testing booth is at the rear of the vehicle which has a ramp for wheelchair access.
Test results are sent to people by text message and before leaving the bus, they are given a leaflet detailing the support on offer if they have to self-isolate.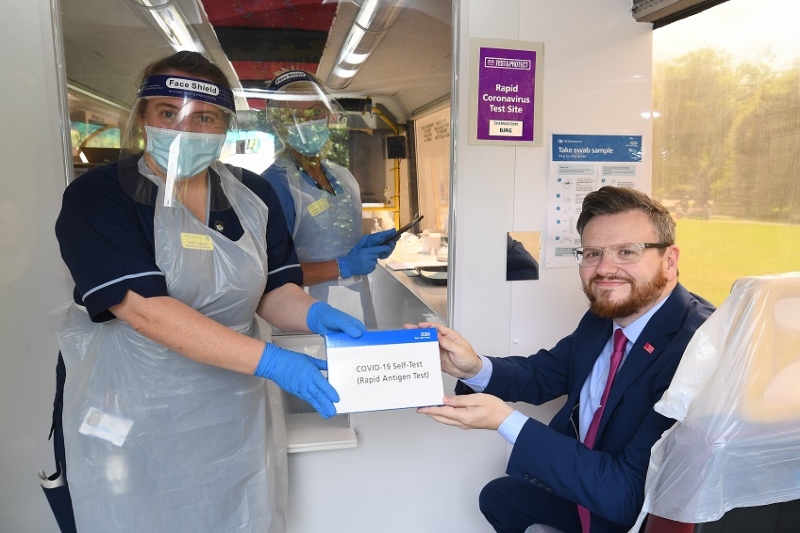 Cllr David McDonald, deputy leader of Glasgow City Council, took a COVID test, which proved negative, while launching the first of the new buses. The second bus will be deployed soon.
Cllr McDonald said: 'Twice weekly COVID testing for people without symptoms is extremely important as it can help stem the spread of the virus by picking up positive cases which might otherwise go undetected. These two new buses converted by the council are a valuable addition to the city's existing testing facilities. Cases remain high and we must stay vigilant.
'I'd encourage residents to make regular testing part of their weekly routine to help protect themselves, their families and our communities and also to get both doses of the vaccine when they're offered to them.'