Aberdeen City Council has been awarded Local Authority Fleet Operator of the Year at the Transport News Scottish Rewards held on 9 November 2019 in Glasgow.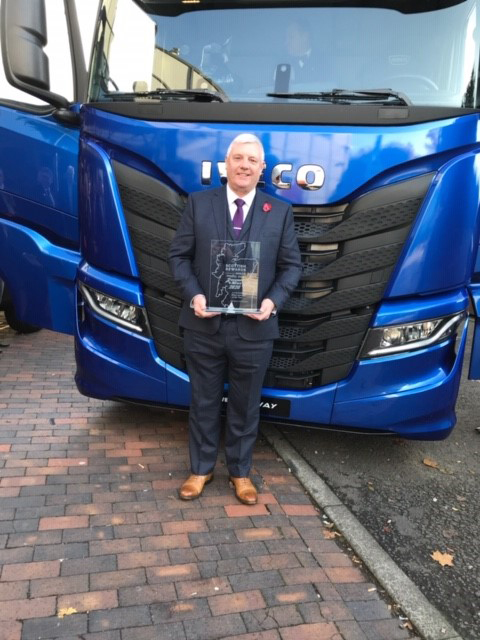 It was a history-making moment for Aberdeen's fleet manager Willie Whyte, who won the same award in 2006 as fleet manager of Angus Council.
Aberdeen City Council, which is one of Europe's pioneers in hydrogen fuel cell vehicles, has a fleet of 1,527 vehicles operating from its Kittybrewster Depot and employs 45 staff in its fleet services department.
The council's waste fleet includes 20 Geesinknorba GPMIV Combi split-lift RCVs with a further eight on order, including a Li-On hybrid RCV. The fleet also includes two dual-fuel hydrogen-diesel RCVs and will next year take delivery of the UK's first hydrogen fuel cell RCV, from Geesinknorba as well.
Fleet manager Willie Whyte described the win as 'a very proud moment for everyone', saying it is the culmination of three years' work. 'The investment and support of Aberdeen City Council have enabled fleet services to provide an excellent workshop environment and facility which has included increased technical training for workshop staff, investment in fleet vehicles, and investment in technology to improving efficiencies. The whole fleet team has earned this award and reflects the spirit that has changed and grown during the journey.'