Transport for London (TfL) has opened a new rapid charging hub in Woolwich.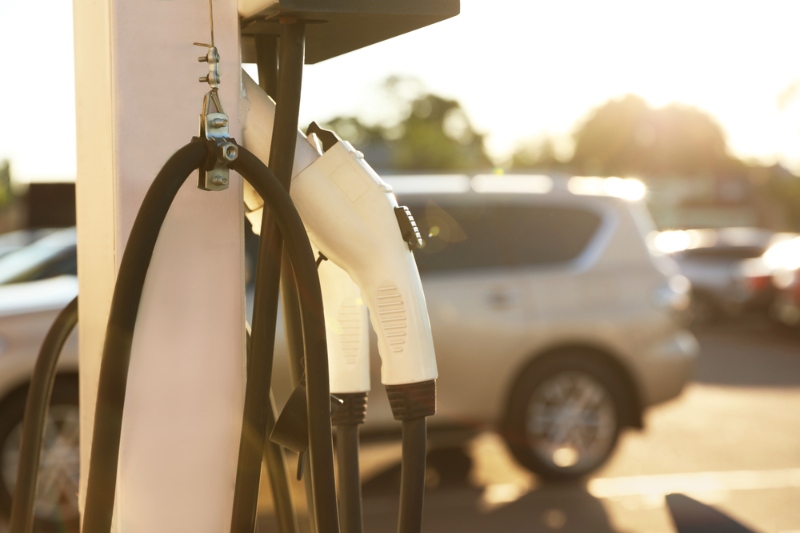 The Glass Yard 'petrol station' for electric vehicles allows drivers to charge up in 20-30 minutes and with eight charging points, it means a space is more likely to be available.
The facility in south London is part of TfL's strategy to have a rapid charging hub in every one of the capital's five sub-regions. The first was in east London at Stratford International and a site at Baynard House in the City of London is currently being constructed.
Last year, TfL hit its target of delivering 300 rapid charging points across the capital. There are now more than 7,000 charging points within the M25, an increase of more than 2,000 over the last year.
Alex Williams, TfL's Director of City Planning, said: 'It's essential that we increase the supply of charging infrastructure for electric vehicles as we support the shift to these vehicles to clean up London's air and decarbonise transport in the city.
'We have seen an increase of more than 2,000 charging points in the capital over the last year and these new hubs are a key part of that expansion.'
Mayor of London, Sadiq Khan, commented: 'I'm delighted that TfL has opened a new rapid charging hub in south London, the second of five rapid charging hubs Londoners will soon be able to make use of around the capital.
'There are now over 7,000 charge points available to support electric vehicle use in the city and it's great to see London leading the way in the green vehicle revolution.'
The Glass Yard hub is a £2m investment in collaboration with charge point operator ESB Energy and Siemens Mobility Limited as their installation partner.