A national trade body is calling on the Government to invest in the UK's gas refuelling infrastructure, to broaden customer access to hydrogen fuel cell electric vehicles.
The move comes as the Government today outlined plans to bring forward an end to the sale of new petrol and diesel vans to 2035.
With only water emitted from hydrogen fuel cell electric vehicles, the British Compressed Gases Association (BCGA) says the technology is in 'pole position' to make an immediate impact on air quality.
But the Association says that without a national fuelling infrastructure in place, the use of this type of vehicle will be limited in the UK.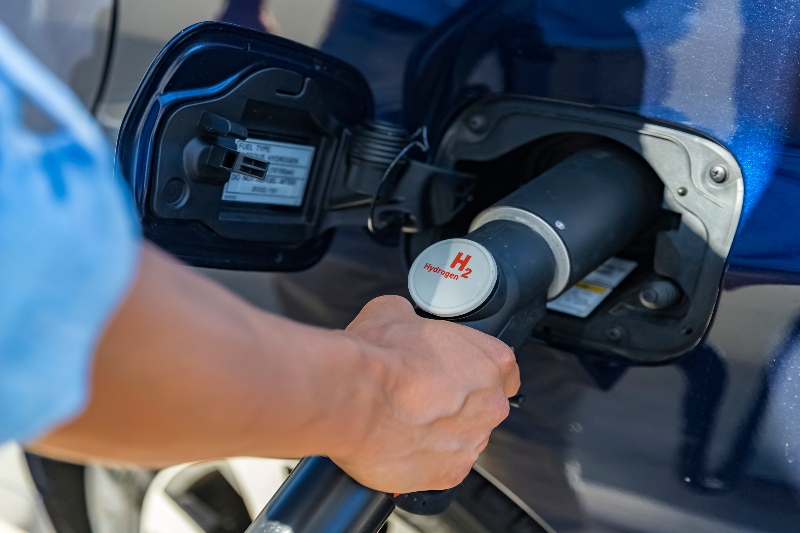 Doug Thornton, BCGA chief executive, said: 'This announcement from the Government is welcome news indeed.
'There is a growing sense across the UK that much more needs to be done to tackle air pollution.
'That appetite for change means there has never been a better time to consider hydrogen and, in the UK, it is the next logical step on the forecourt.'
'Hydrogen fuel cell electric vehicles already run successfully in the UK, with filling sites and vehicles, including cars and buses, in use,' continued Mr Thornton.
'Despite the success of these types of vehicles, the uptake of this type of fuel technology in the UK is low.
'While we see hydrogen fuel cell electric vehicles making significant progress across parts of the world, including mainland Europe, America and Japan, a lack of refuelling opportunities nationally has hampered their introduction more widely in the UK.'
Mr Thornton acknowledges there has been some progress in the UK, including the Government's announcement in 2017 of a new £23m fund to accelerate the take-up of hydrogen vehicles and infrastructure.
However, he argues that more needs to be done to ensure the UK 'benefits from this type of technology'.
David Hurren, chair of the BCGA's Gaseous Fuels Committee, which offers safety and technical expertise to support the UK's move to a hydrogen economy, commented: 'Many people are not aware that, as well as offering zero harmful emissions, hydrogen fuel cell electric vehicles have a range of more than 300 miles and the refuelling process - which takes just three minutes - is very similar to that currently experienced at petrol and diesel stations.'
Mr Hurren says that battery electric vehicles offer zero emissions, but they have limited range. The battery pack also impacts resources.
A hydrogen fuel cell, however, is still an electric vehicle, but one where the power is not from the grid, but from hydrogen, which in turn can be produced by using renewable sources.
'That's really useful technology for cities, where car owners might struggle to access charging points for a battery electric vehicle,' Mr Hurren said.
The BCGA says industrial gases are already emerging as a major force in the quest for greener transportation in the UK.
'We are already seeing a surge in demand for Compressed Natural Gas (CNG) and Liquefied Natural Gas (LNG) vehicles across the haulage and fleet industries,' Mr Hurren continued.
'Efficiency savings and lower emissions have led to this rise and an increasing number of fuel stations are introducing CNG and LNG dispensing systems on their sites.
'We now need Government to recognise that gaseous fuels and infrastructure are deployment ready and to reflect that in their statements and policy statements around sustainable transport options.'
For more on this topic check out our feature, 'Are hydrogen fuel cell RCVs the future?' You may also be interested in 'Hydrogen for Transport'.