Waste management specialist, Biffa, has selected EPIC Media Group to supply and fit vehicle livery on over 300 vehicles servicing Cornwall Council's Waste and Recycling Collection, Street and Public Open Space Cleansing Services Contract.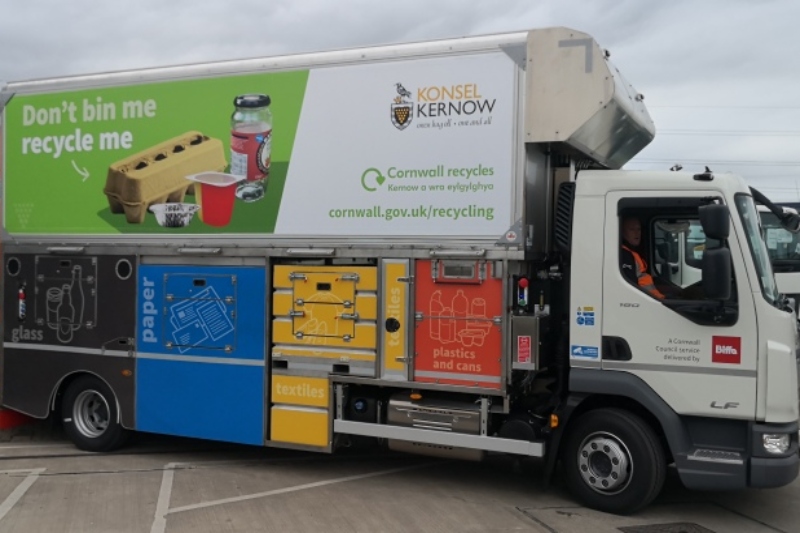 With the new service set to help improve recycling rates in Cornwall, the Dennis Eagle RCVs have been fitted with graphics explaining what can be recycled and promoting garden waste services.
The Terberg kerbside loaders and cage tippers have been fitted with EPIC's changeable graphic system. The changeable graphics system is designed to provide Cornwall Council with the opportunity to use their refuse fleet as a flexible communications tool, getting messages out to local communities.
The signage installation has already started, with nearly 120 vehicles already completed, and will continue to be rolled out as the new fleet is introduced over a two-year period.
Cllr Rob Nolan, Cornwall Council, said: 'We are delighted with the new fleet; all the vehicles look very smart and professional. The new trucks offer a great opportunity to continue to encourage our communities to recycle more.'
Roger Edwards, managing director of Biffa Municipal Division, commented: 'With a large new fleet to roll out we needed a vehicle signage company that we could trust. EPIC made the perfect partner with their can-do approach coupled with their extensive knowledge of and experience with refuse vehicles.'
Kevin Murton, managing director of EPIC Media Group, added: 'We are delighted to have been selected as the provider of choice for Biffa's new contract with Cornwall Council. We have worked with Biffa on livery solutions for more than 10 years and we are excited to be part of this project.'