The Manitou Group, a manufacturer of all-terrain material-handling equipment, has announced the take over of a majority stake in its UK dealer Mawsley Machinery.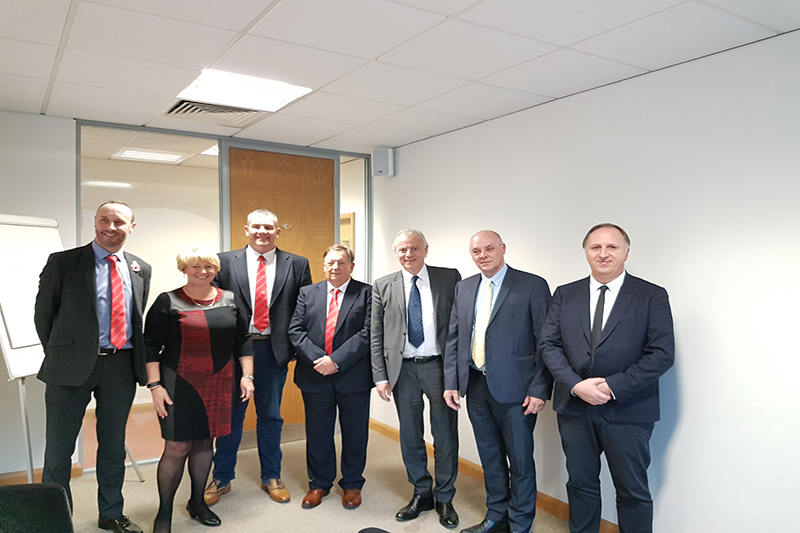 ?
Based near Northampton, Mawsley's principal shareholders will be retiring soon. The privately-owned company was founded in 1981 and supplies construction equipment and services to its customers. Mawsley Machinery is the historical Manitou Group dealer in the Midlands. Two current managers of Mawsley are co-investing in the company to carry on this venture.
Ian Wright and Jane Sheldon, the outgoing Managing Directors of Mawsley Machinery, commented: 'We are proud that Mawsley Machinery is moving forward with a strong, stable base provided by Manitou Group. The expertise and professionalism of the existing team will ensure its continued success.'
Keith Pearce and Sam Sanderson, Mawsley Machinery's new Managing Directors, added that having the opportunity to partner with their leading supplier, Manitou, is welcomed with open arms.
'It will give us tools to grow further as a full liner dealer. The partnership will allow us to develop our level of customer support which is
always at the forefront of Mawsley's business.'
Michel Denis, Manitou Group President and CEO, stated: 'Mawsley Machinery has got a team with great expertise, excellent know-how and a strong position in its market, especially in the service. Taking over a stake in our historical partner in the Midlands, we reinforce Manitou Group's position in the UK to develop equipment distribution and services. In parallel to this long term strategic approach, we will continue to reinforce and develop all brands carried by Mawsley Machinery served in this region.'