Vehicle safety specialists Sentinel Systems were selected to supply and install an upgraded camera system on four of Moove Lubricants Ltd's vehicles.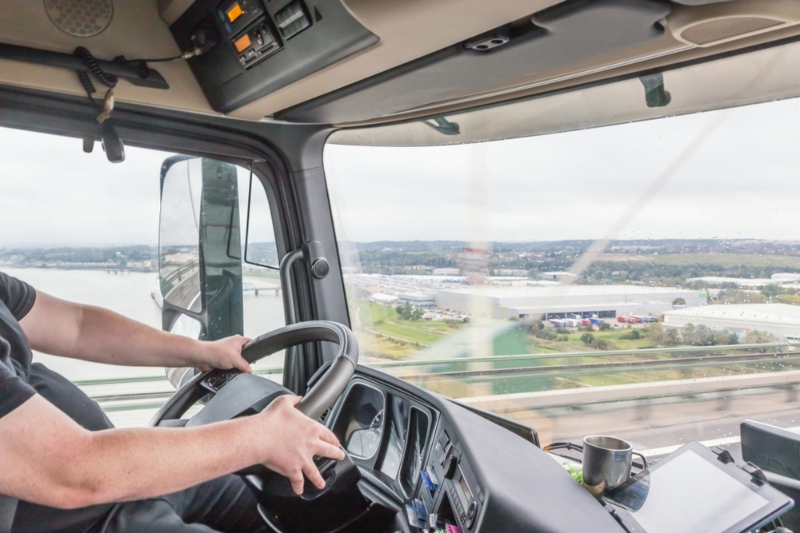 The lubricants distributor was looking for an improved system with a live feed, to deliver regulatory compliance as well as safety and operational benefits.
Four of their fleet had an older camera system which required footage to be manually downloaded. This meant there was no live information to help fleet managers and drivers work together in real time, and gaining quick access to recordings was challenging.
As well as complying with the Direct Vision Standard (DVS), Moove also wanted to install a system which was Fleet Operator Recognition Scheme (FORS) Silver scheme compliant, to achieve even higher safety standards.
The Sentinel Systems team worked with Moove to understand their requirements and challenges, and put together a system that included a high definition four-camera 360° all round view system and the latest Sentry S60 MDVR with six channels, GPS and 4G module.
It also included a four-channel quad view AHD colour monitor which is installed in each vehicle's cab, providing live footage to improve visibility and reduce known blind spots.
Moove's transport manager, Keiron Ellsley, commented: 'We chose Sentinel's system as it offered all the features we were looking for at a very competitive price.
'The team at Sentinel were a pleasure to deal with and provided a solution which enabled us to view live camera feeds, track our vehicles' locations, and access everything through one simple login.
'The mobile app is a real gamechanger for us and very easy to use – the system allows the rest of our business to access the information they need in real time to support the delivery operation.'
Mr Ellsley continued: 'The installation was seamless. As the vehicles were being retrofitted, we were worried that the wiring from the old system may cause an extra challenge, but the engineers managed to fix any problems as they went, which kept everything on track. We were really impressed with how straightforward Sentinel made the whole process.'
The new system has helped Moove with their ISO and FORS compliance by demonstrating the measures in place to ensure safety and efficiency. As a result of Sentinel's installation, Moove have not only ensured their DVS compliance, but are now also on track for FORS Silver Membership.