Peterborough's new recycling centre is celebrating a successful first year which has seen fly-tipping decrease by a quarter.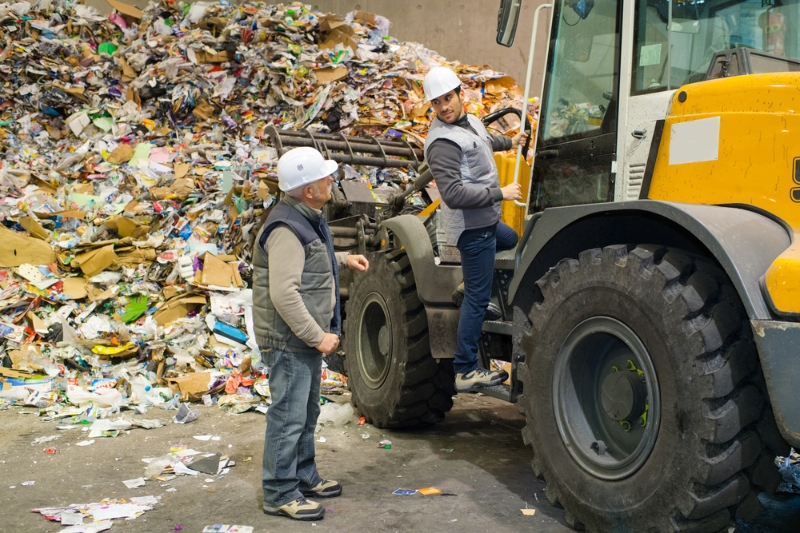 The Household Recycling Centre (HRC) has also helped the Midland's city reduce its general black bin waste by 9% and increase its recycling rates by 8%.
The covered facility is an improvement on the previous recycling centre at Dogsthorpe, being more than twice the size and incorporating split level access and better traffic flow.
'Our aim was to push our recycling rate above 70%, and the investment we made in this facility has boosted the recycling to 73% putting us nearer to our zero waste aspirations. Not only that, there has been over 1,000 less instances of fly-tipping in the city,' said Cllr Marco Cereste, Peterborough City Council's cabinet member for waste and street scene.
'The household recycling centre is customer friendly, easy to use, open all year round and is free. I would encourage residents with re-usable items, recycling, garden waste or rubbish to continue to make good use of it.'
Steve Longdon, regional director for FCC Environment, which operates the facility on behalf of the council, added: 'We are delighted with how this purpose designed site has been welcomed by the community and the results in terms of recycling and fly tipping speak for themselves.
'But we are always looking to improve further so we would urge residents to share their views. And in the meantime, we look forward to continuing to welcome residents and help them to recycle even more.'