Leeds City Council has taken delivery of 122 Renault Kangoo Z.E.33 compact vans, some of which will be available to local businesses through the council's EV trial scheme.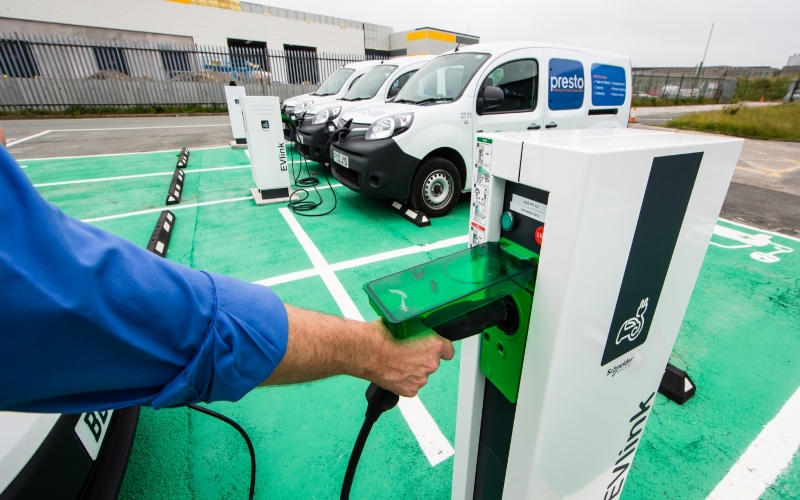 The council opted for the electric vans due to their compact yet versatile dimensions, competitive price and impressive range of 143 miles (WLTP), as well as for the environmental benefits.
A hundred and two of the vans will be used in the delivery of a wide range of services across the city, including property maintenance and civil enforcement, and the remaining 20 will be made available to local businesses through its new EV trials scheme.
The trial scheme, which was launched in partnership with Highways England, will enable West Yorkshire businesses and organisations to have a free trial of electric vans for up to two months.
Each van will be equipped with telematics devices, which gather journey and charging data, with users receiving a tailored report highlighting the findings and the environmental and potential financial benefits that transitioning to an electric vehicle can generate for their business or organisation.
'Leeds City Council already operate more electric vehicles than any other local authority and we are a proud signatory of the Clean Van Commitment,' said Cllr James Lewis, deputy leader at Leeds City Council.
'Not only are zero emission vans better for the environment and air that our communities breathe, but they are also cheaper to run and maintain than traditional vehicles.
'We know that switching to electric vehicles feels like it would be a leap in the dark for some, so we're looking forward to sharing the benefits of these vans free of charge with businesses and charities across West Yorkshire as part of our EV Trials scheme.'
Vincent Tourette, managing director, Groupe Renault UK, commented: 'We are delighted that the Renault Kangoo Z.E.33 has such a significant role in not only transforming the efficiency of Leeds City Council's fleet, but that its deployment in the authority's new EV Trials Scheme will also help many of the city's businesses experience how electric vehicles can, literally, work for them.
'We are confident these organisations will be able to see in real-world terms how one of the all-electric Renault Kangoo Z.E.33 can be much more affordable to run, greener for the environment, and offer a better driving experience than other LCVs in the market.'