Veolia today announced a £1,500 bonus for HGV drivers joining its municipal collection operations in the UK.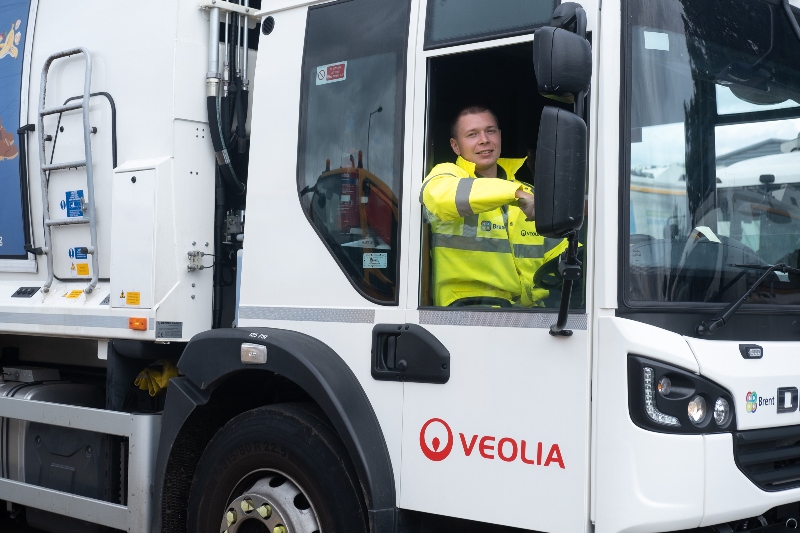 Businesses across the country are experiencing a drop in trained HGV drivers due to a combination of factors from Brexit, COVID-19 and a testing backlog.
Veolia's offer is part of a comprehensive strategy to attract new talent and keep vital recycling and waste collections moving for communities.
The company is also promoting the wider benefits on offer as compared to the common perception of HGV driving roles. Drivers have the opportunity to work locally as part of their community rather than the assumed long distance journeys and overnight stays. They will work in a small team with early starts and finishes that can more easily be fitted around school runs or other family responsibilities. Finally, they will be helping the planet by supporting residents to boost recycling locally.
The Road Haulage Association (RHA) were predicting a shortage of about 60,000 drivers pre-pandemic. They now estimate this to be over 100,000 across the UK. In recycling and waste, Veolia is reporting an average of 15% vacancy rates for driving roles and it is proving very challenging to fill this resourcing gap given the dynamics of this labour market.
Beth Whittaker, Chief Human Resources Officer, Veolia UK & Ireland, said: 'We hope the incentive will encourage drivers to consider working with us. People that I speak to in our business are passionate about what they do because our roles are different. Our teams are doing something that matters for communities and delivering a service that makes a real difference for the environment every day.
'We can offer part time positions if wanted and a really good lifestyle – no overnights, no long-haul or overseas, so ideal for family time.'