Liverpool City Region's planned hydrogen bus fleet could double in size, according to the combined authority.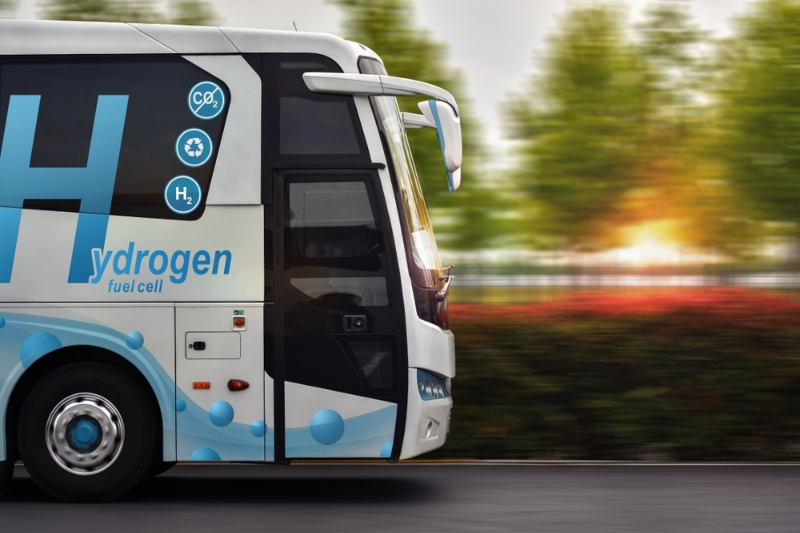 Funding is already in place to buy 20 double-decker hydrogen buses to initially serve the city region's busiest route – the 10A between St Helens and Liverpool city centre.
A proposed bid for extra funding was discussed and agreed at last week's combined authority (CA) meeting that could see the hydrogen bus fleet increased to 40 vehicles.
The roll-out of new zero-emission hydrogen buses is a key part of metro mayor Steve Rotheram's plans to deliver an integrated London-style transport system.
Funding towards the additional hydrogen buses would come via a bid to the Government's Zero Emission Bus Regional Area scheme (ZEBRA). If successful, the funding would cover up to 75% of the cost difference between the hydrogen vehicles and a standard bus.
This would mean the £12.5m committed through the Transforming Cities Fund (TCF) already committed to the project could be spread over the cost of more vehicles, hugely increasing the size of the new fleet for the city region.
The new buses will be powered by hydrogen fuel cells, a safe and reliable technology that lends itself well to heavy duty vehicles such as buses.
Procurement has started for the city region's hydrogen buses that are due to go into service next year.
The fleet is an important element of Metro Mayor Steve Rotheram's 'Vision for Bus', which commits to using the powers available through devolution to build a better, more reliable and affordable bus network for the Liverpool City Region.
Broader plans for the project also include the building of hydrogen refuelling facilities, which will be the first of their kind in the North West. Construction of the refuelling facilities is planned to begin later in the year.
With the metro mayor having set a target for the Liverpool City Region to become net zero carbon by 2040, hydrogen buses will join the existing fleet in the city region which is already more than 70% low emissions.
That's been achieved through the use of cleaner engines, hybrid and electric power and biomethane gas.
Steve Rotheram, metro mayor of the Liverpool City Region, said: 'My plans to deliver a London-style transport system that is quick, cheap and reliable, and a green industrial revolution that tackles the climate crisis while doubling the number of green jobs in the region were overwhelmingly endorsed by people in every part of our area. I'm wasting no time in getting down to work and delivering them.
'82% of all public transport journeys in our region are taken by bus and this new fleet will give people a clean, green and comfortable way to get about. I'm already working to double the size of the fleet so more people can enjoy these buses and the improved air quality we'll get as a result.'