LEVC (London Electric Vehicle Company) has significantly grown its authorised service and maintenance network by signing a partnership with one of the UK's largest end-to-end fleet management companies, Rivus Fleet Solutions.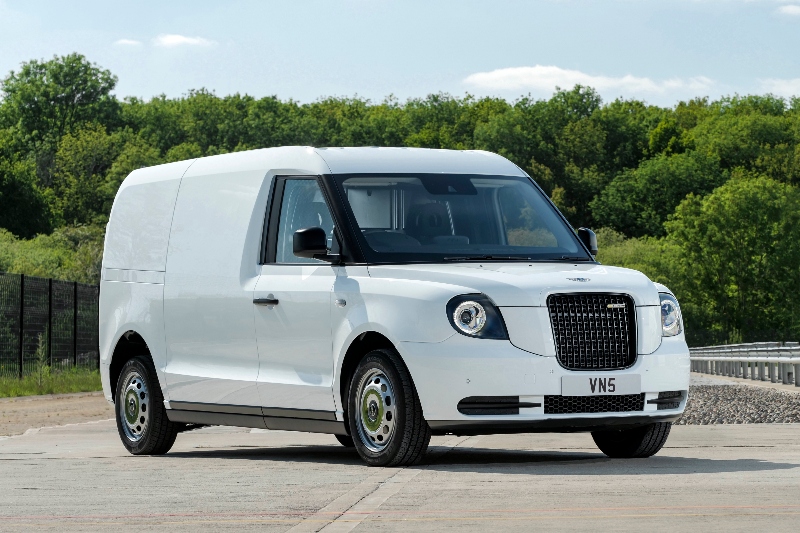 These additional 20 authorised service centres join LEVC's existing 17 sites, increasing the British brand's UK network to 37 locations by the end of October. Each authorised site will be able to carry out servicing, maintenance, general repairs and MoTs for LEVC TX taxi as well as its new electric van, VN5.
'As a key part of our business growth strategy, our global service network is also expanding rapidly,' Joerg Hofmann, LEVC CEO, commented.
'This new partnership with Rivus Fleet Solutions is a significant step forward, doubling LEVC's service footprint in the UK. We are delivering on our commitment to ensure that our customers are never further than a 45-minute drive from an authorised site.'
LEVC doubled its sales volume in 2019 with its electric TX taxi. The company's growth plans continue with the launch of a second product, VN5, later this year, as it sets its sights on revolutionising the diesel-dominated commercial vehicle industry.
LEVC's new VN5 electric van has a flexible zero emissions capable range of over 300 miles and offers the same reliable, hard-working construction and unrivalled turning circle agility as the company's highly successful TX taxi.
With up to 5.5m3 capacity, VN5 easily accommodates two Euro sized pallets with a gross payload of 830kg. It has been built with a large side-loading door (enabling a pallet to be side-loaded) and a 60/40 split door at the rear to make loading and unloading easy for the driver.
Commenting on the partnership, Geoff Allison, Garage Services Director, Rivus Fleet Solutions, said: 'As we have a national footprint, a long experience in supporting manufacturer warranties and a team of multi-skilled technicians at every site, we can offer the flexibility and scale that meets the needs of a leading electric vehicle manufacturer.
'Our agreement with LEVC has created a real buzz around Rivus and this represents a key milestone for us as the industry moves towards a greener future.'